Sylvan Lake is a resort town in Alberta, Canada and they host (up until this year) a great little car show on a golf...
PAOLI, Pa. (December 11th, 2019) – The stock ride height of a Ford F-150 is optimal for daily-driving and long commutes where fuel economy is important....

Car shows are major players in communities because classic iron is a big draw for...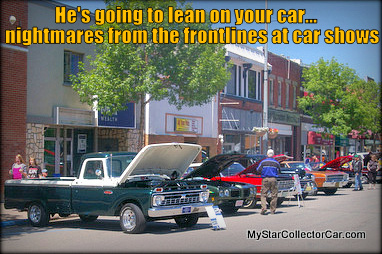 There's a TV ad from a prominent collector car insurance company that shows a giant-sized...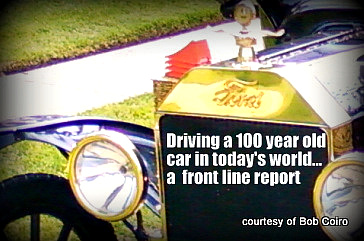 "So I Bought an Antique Car" The Model T is so far back in automotive history...
Courtney Hansen is a household name in the car hobby because she has been involved...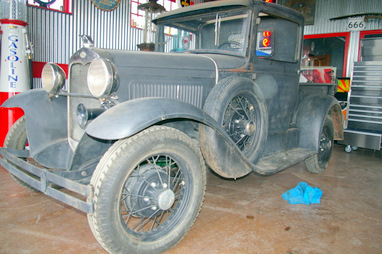 Scott Shaw is a guy who was born several decades too late-he's a young guy...
MSCC JUNE 6 STAR OF THE WEEK-A CHALLEY DELIVERS A LIFE LESSON IN THE RAIN...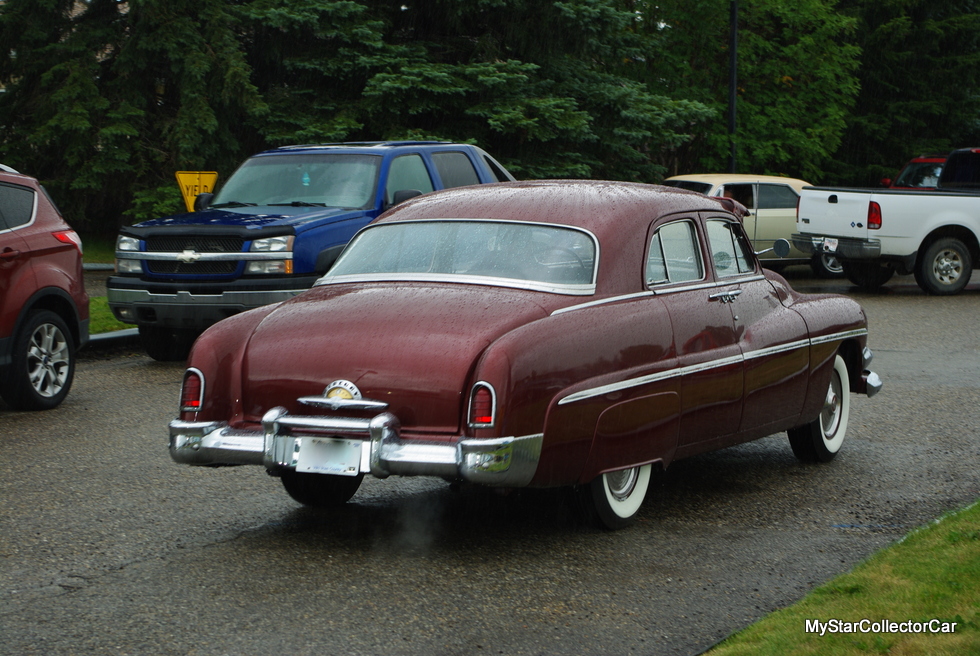 The 1951 Mercury has always been a favorite in the custom car culture. 'They were given the 'Lead Sled' handle when they were chopped and...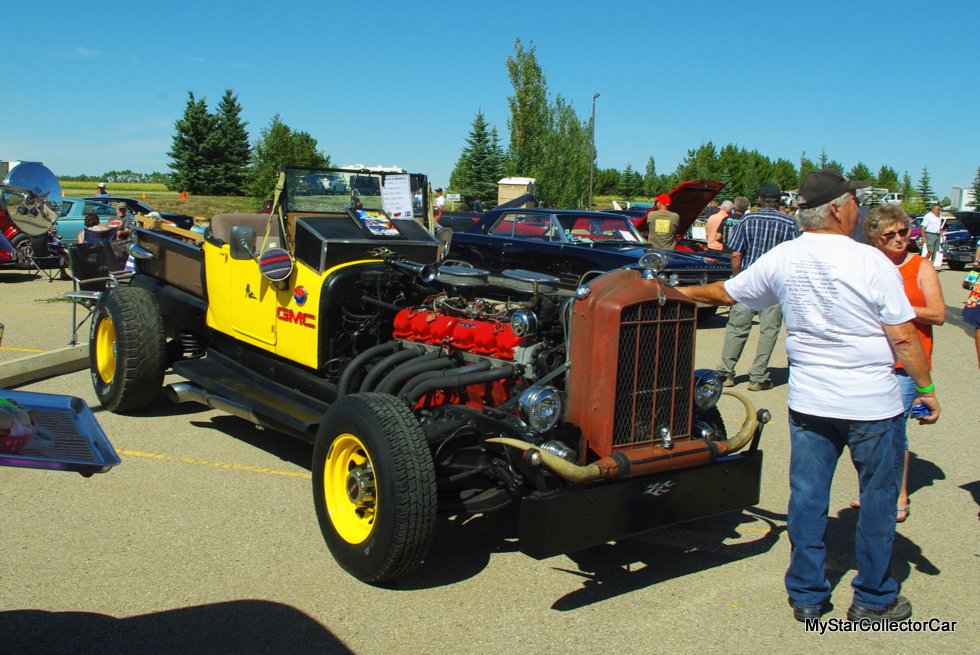 Rat rods have become a popular part of the car hobby because their free-form style really appeals to car guys. The basic philosophy is to...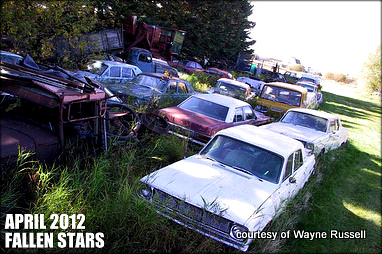 The Fallen Stars section has been one of the most popular monthly mscc monthly features since Day 1 on April 2 2009. There's no...
There was a time (shortly after Fred Flintstone used foot power to propel his car) when many of us took summer holidays via long...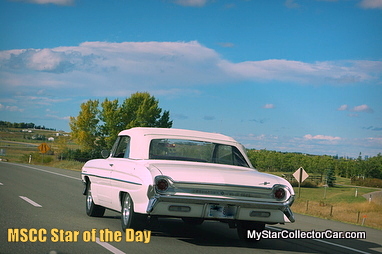 MSCC DECEMBER 8 STAR OF THE WEEK: '61 OLDS 88 CONVERTIBLE-ANOTHER COOL CAR ON THE HIGHWAY SEASON BEHIND US Winter has an icy grip...
What makes the perfect car guy? 'What are the pieces that separate the perfect car guy from the rest of the pack?' We decided to compose...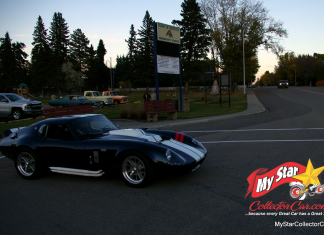 One of the rarest automobiles on the planet is the 1964-65 Shelby Cobra Daytona Coupe. These cars were designed as a Ferrari killer and fatally bit the Italian motoring legend right where it hurt...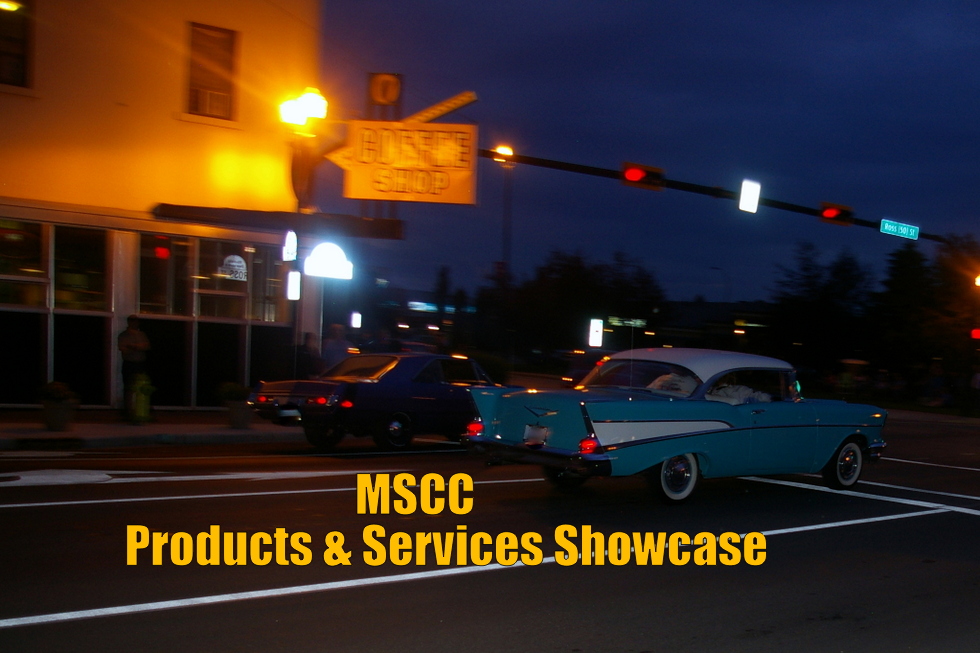 These are all great businesses and they support MyStarCollectorCar through their advertising  so we can continue to bring you our  insight into the old car hobby 365 days of the year. We truly...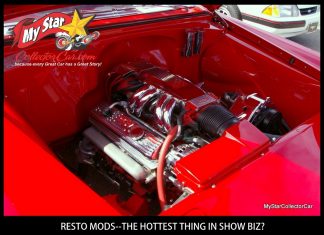 A collector car auction broadcasted on TV in June from Las Vegas and showed the current trends in terms of buying and selling classic vehicles. Old trucks still enjoy rock star status, vintage air-cooled...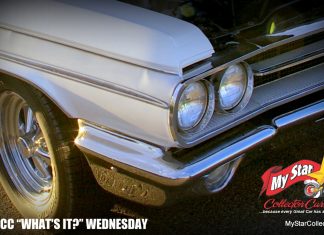 MyStarCollectorCar "What's It?" Wednesday is a simple concept—look at two clues and solve one puzzle. Here's the second clue. Look for the solution below on Thursday. By: Jerry Sutherland Jerry Sutherland is a veteran automotive writer with a...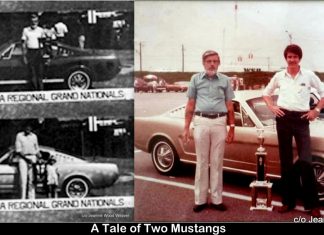 One of the most popular cars in the car hobby is the first-generation Ford Mustang. These iconic pony cars were nimble, stylish, and affordable when they were introduced during the mid-1960s by the Blue...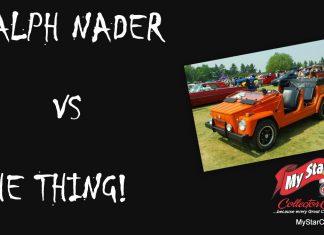 MyStarCollectorCar has showcased the antics of serial Corvair killer Ralph Nader in the past. Consumer advocate Nader targeted the Corvair in his best-selling book 'Unsafe at Any Speed' and drew plenty of unwanted attention...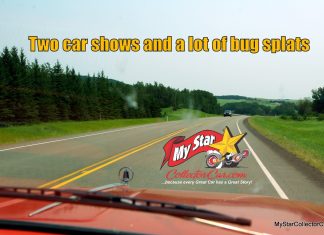 MyStarCollectorCar likes a challenge, including a car show double-header in one day when possible. It is no secret 2020 was a tough year for car shows, given last year's circumstances when they were scuttled...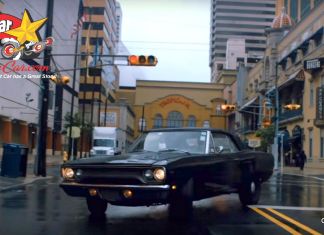 Every car guy has the same dream—find a smoking deal on a classic piece of old iron. That's not a realistic dream in 2021 where a project car that's more basket case than metal can...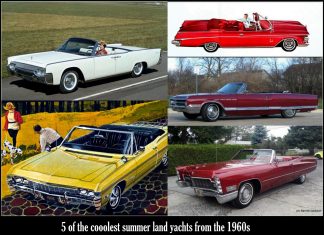 There were numerous size choices when customers hit dealerships during the Sensational Sixties. Homegrown auto builders acknowledged the financial impact of the Volkswagen Beetle with an array of 1960s compact cars built in North...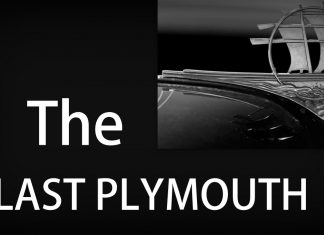 The last Plymouth rolled off the assembly line just over twenty years ago on June 28, 2001 in the form of a 2001 Neon LX. Some would argue a Neon wasn't a spectacular way to...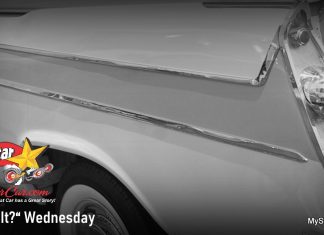 Car guys do a lot of problem solving because old iron is going to throw a lot of problems at the owners but at least you don't have to get your hands dirty on...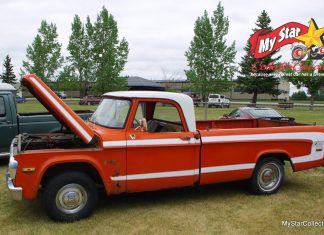 The Dodge Dude was a pickup version of the colorful Mopar car muscle era--circa early 1970s. The C-stripe along the side and the high-impact colors told buyers this truck was definitely a working cousin of...