We've all heard about the legendary barn find story–many of them are loosely based in fact because the mint Mopar muscle car under all that dust often turns out to be a rusty '74 Dodge Dart.
The only true part is that it had been in the barn for decades.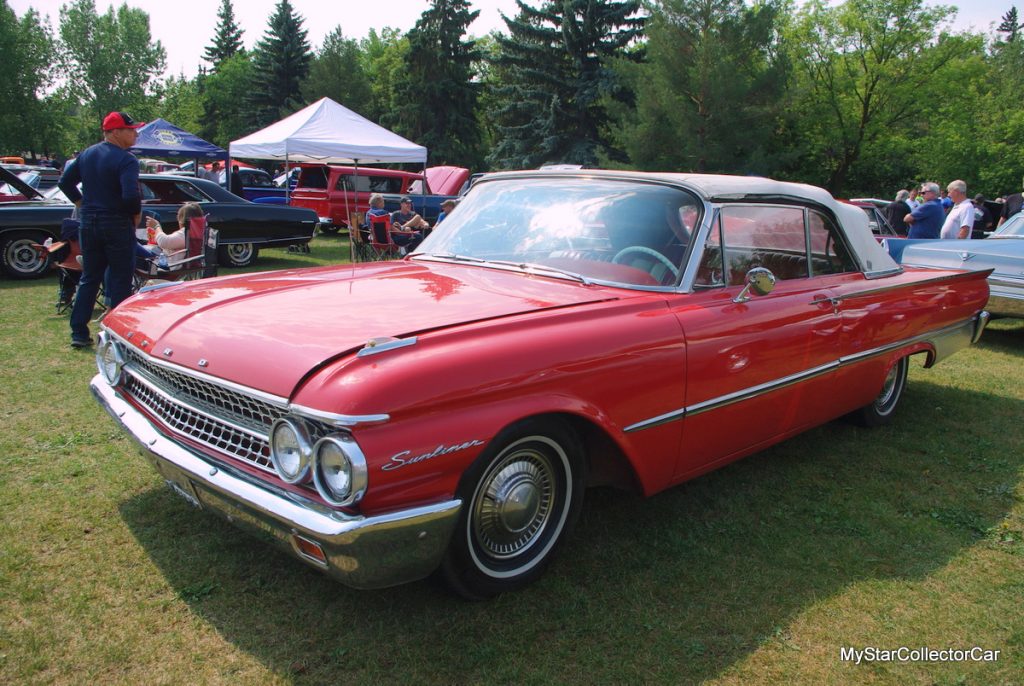 Rene Lefevre is the proud owner of this classic Ford droptop. He'd known about the car for years because a co-worker owned it. The car has just over 57,000 original miles on it today thanks to that long hibernation over the years. Rene finally asked the owner if "he still had that car" and five years ago, he became the proud new owner of this survivor Ford.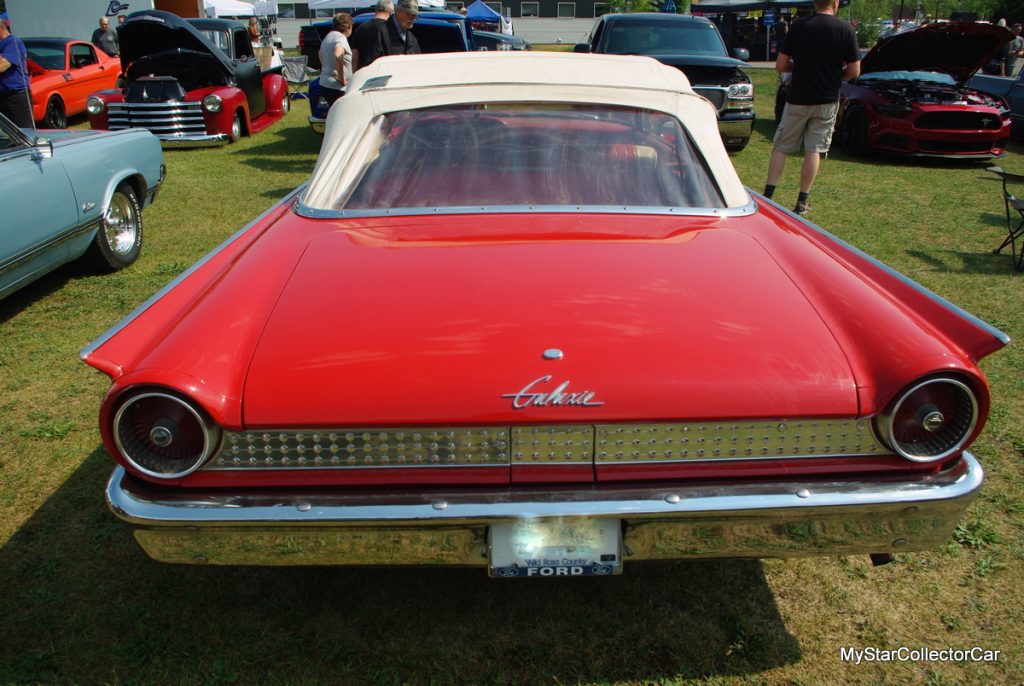 Rene admitted the price was high for the car, but he paid it because he knew the complete history of the car under the previous owner's watch. This Sunliner mostly sat in the barn over those 35 years, and it was only run a few times–once was for the owner's son's wedding.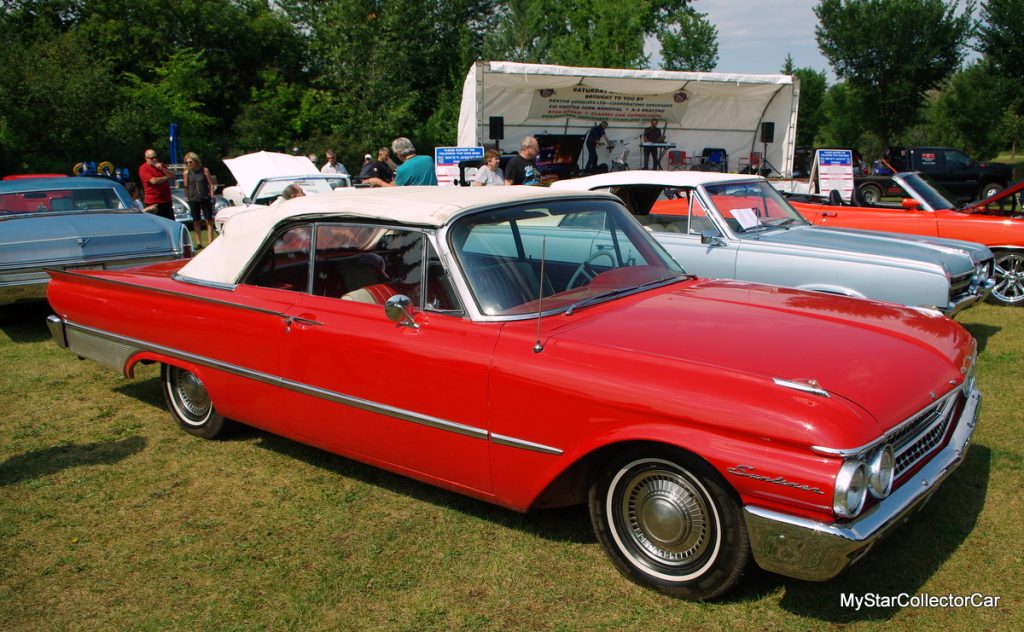 Long-term storage is the enemy of old cars, but this 60-year-old Ford wasn't a disaster. Rene said, "It wasn't too much–new plugs and there was a dent at the front end".

Rene's biggest problem was with the paint. He said, "I couldn't drive it looking like that", so Rene had it repainted. He's looking for the rare front bumperettes because he believes they would be a nice addition to the car.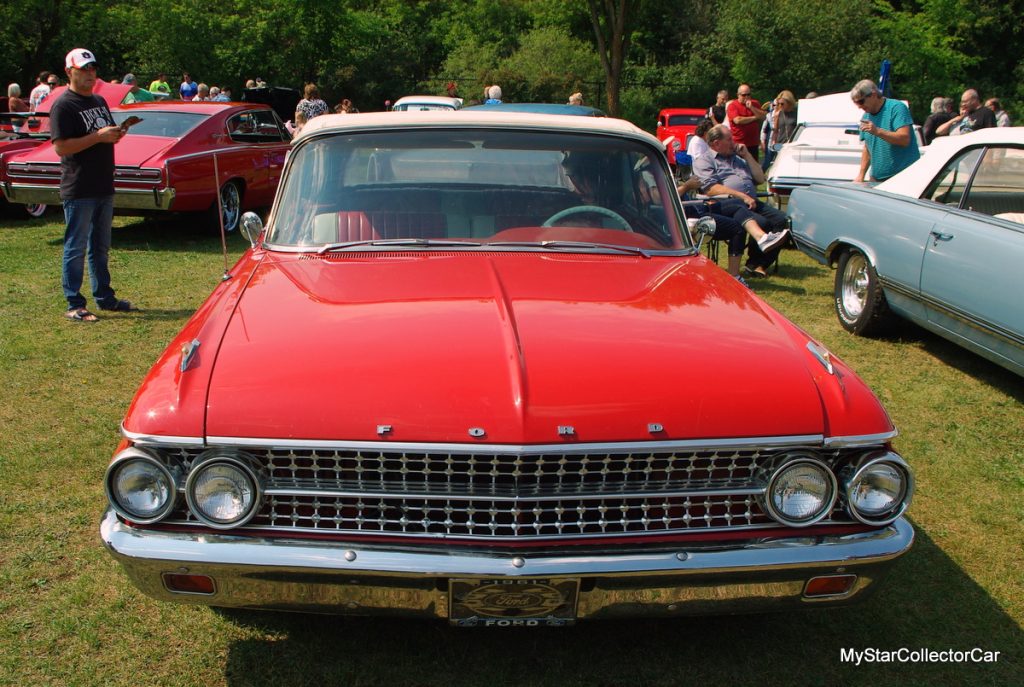 The rest of the car is amazingly original because the interior looks great and so is the carpet. The top is less pristine, so Rene knows he'll be replacing it soon. The other roof issue is found in the hydraulic system because it leaks–the up and down process takes a long time and a lot of effort.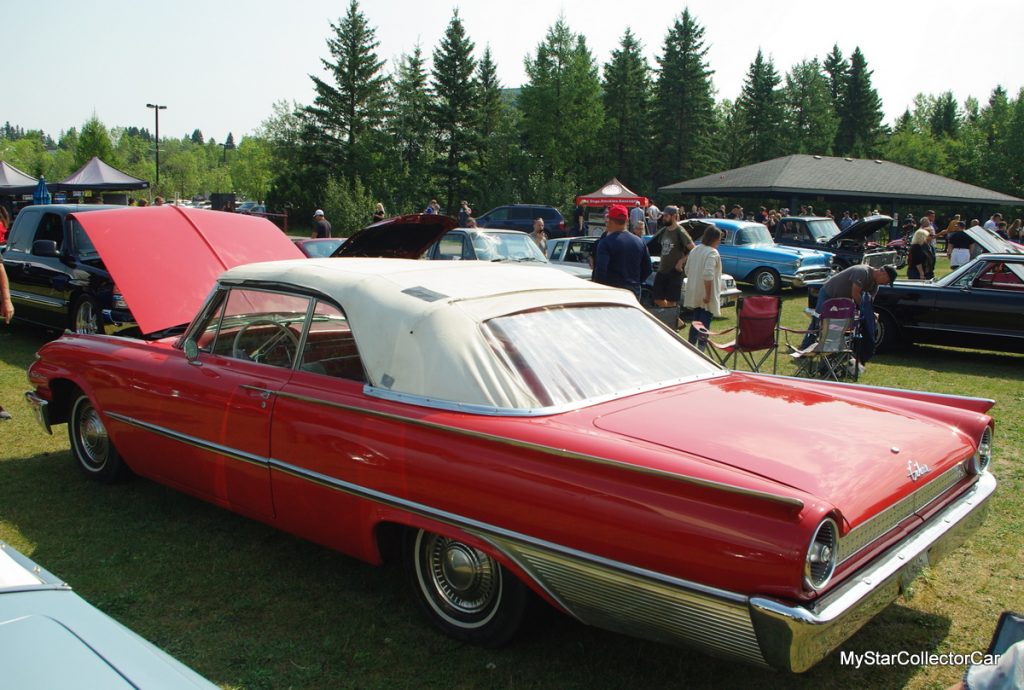 Rene bought this Ford Sunliner to drive it and he's held up his end of the bargain. He drives it regularly to shows and he's amazed at how people react to his classic Ford. He drives it at highway speed, and he's shocked at how fast this big Ford climbs on the highway–he said it "just wants to keep going" so he has to watch the speedometer.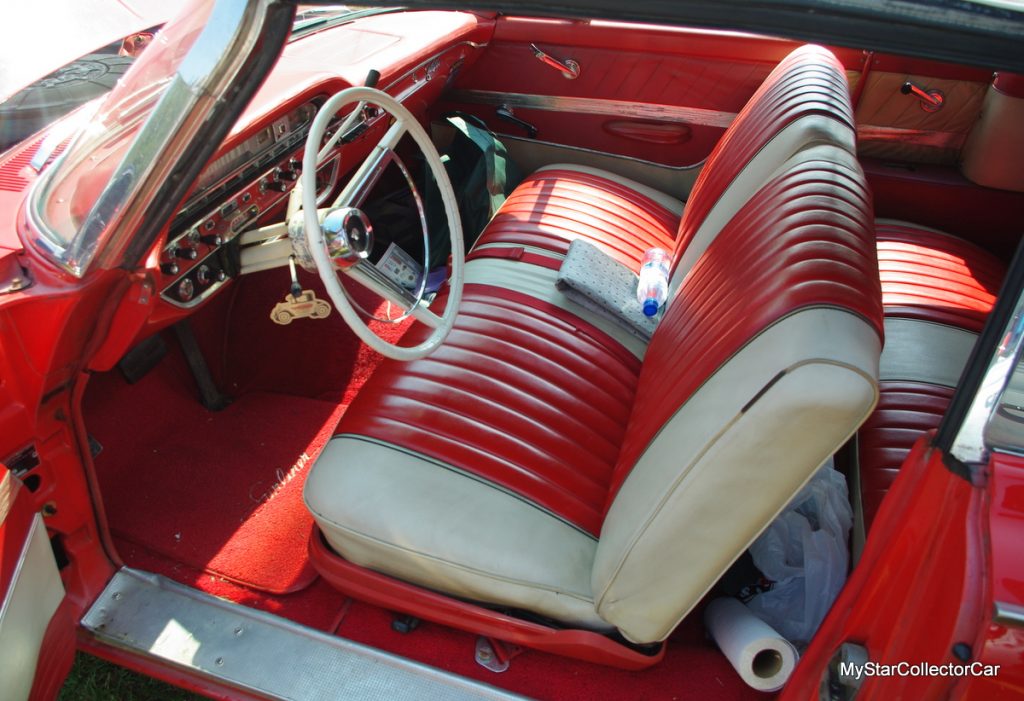 The factory power steering and brakes also enhance the driving experience. He said it floats like a cloud on the road so he's very comfortable behind the wheel, but when he stops for gas he gets lot of attention–and questions. Rene said, "everybody says it's cool" and he likes driving it because "nobody gets to see a car like this".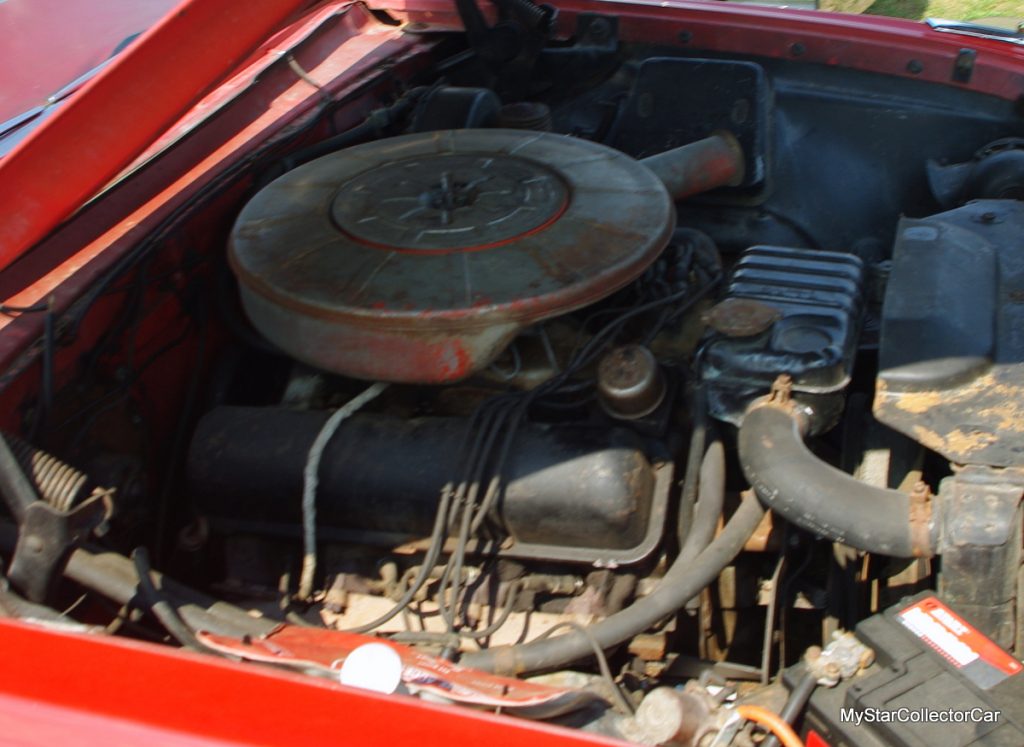 Rene is truly enjoying life as a '61 Sunliner owner–he said he's "having fun with the car–it's just a cruising car and it's a good way to meet some ladies". Rene also said he has another claim to fame with the '61 Ford convertible.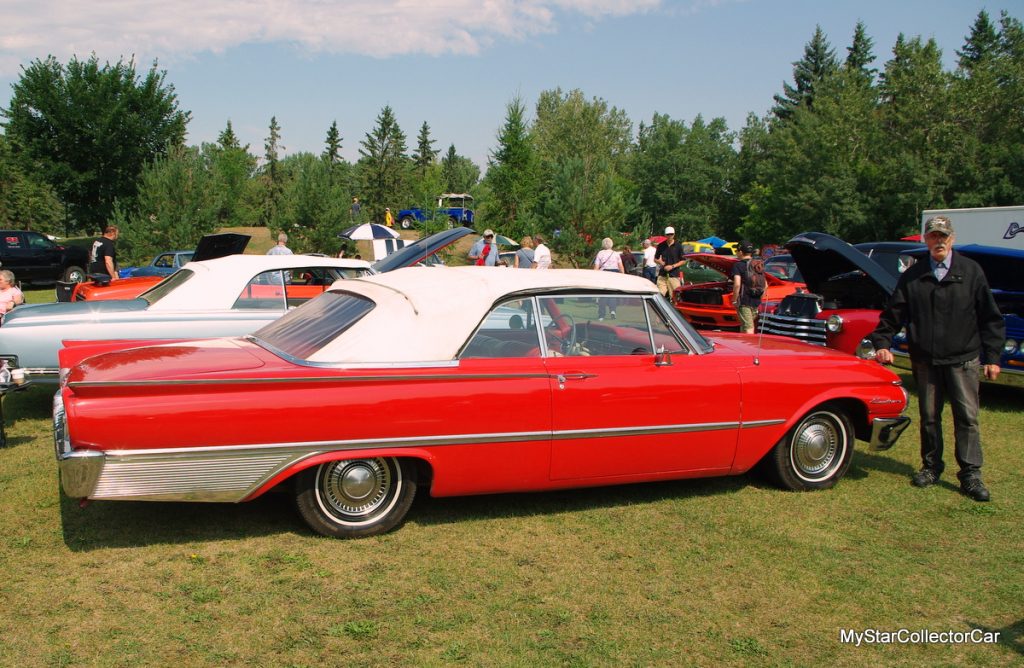 By: Jerry Sutherland
Jerry Sutherland is a veteran automotive writer with a primary focus on the collector car hobby. His work has been published in many outlets and publications, including the National Post, Calgary Herald, Edmonton Journal, Ottawa Citizen, Montreal Gazette, Saskatoon StarPhoenix, Regina Leader-Post, Vancouver Sun and The Truth About Cars. He is also a regular contributor to Auto Roundup Publications.
Please re-post this if you like this article.