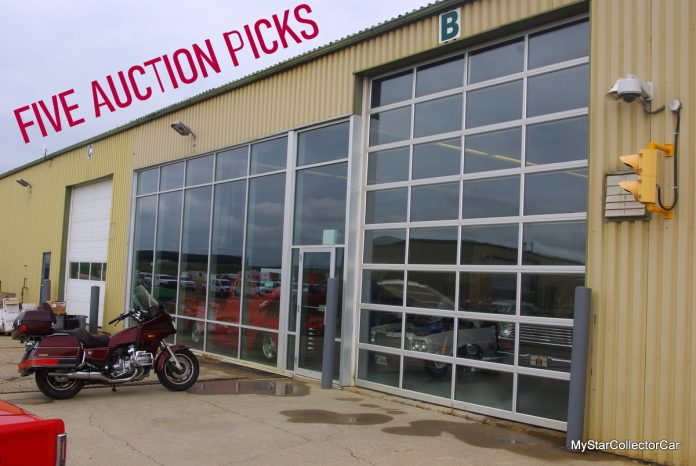 There's an annual tradition every July where Jim and I preview the Michener-Allen Collector Car Auction.
It's like Christmas in July because every year you get to unwrap new stuff.
Bear in mind, these vehicles grabbed me personally—they have a lot of really cool stuff for sale from high-end to entry level projects, so your thoughts may vary—check out the Michener-Allen link.
The first star for me was a 1951 Meteor. Americans may wonder why I call a shoebox Ford a Meteor, but that's what they sold in Canada.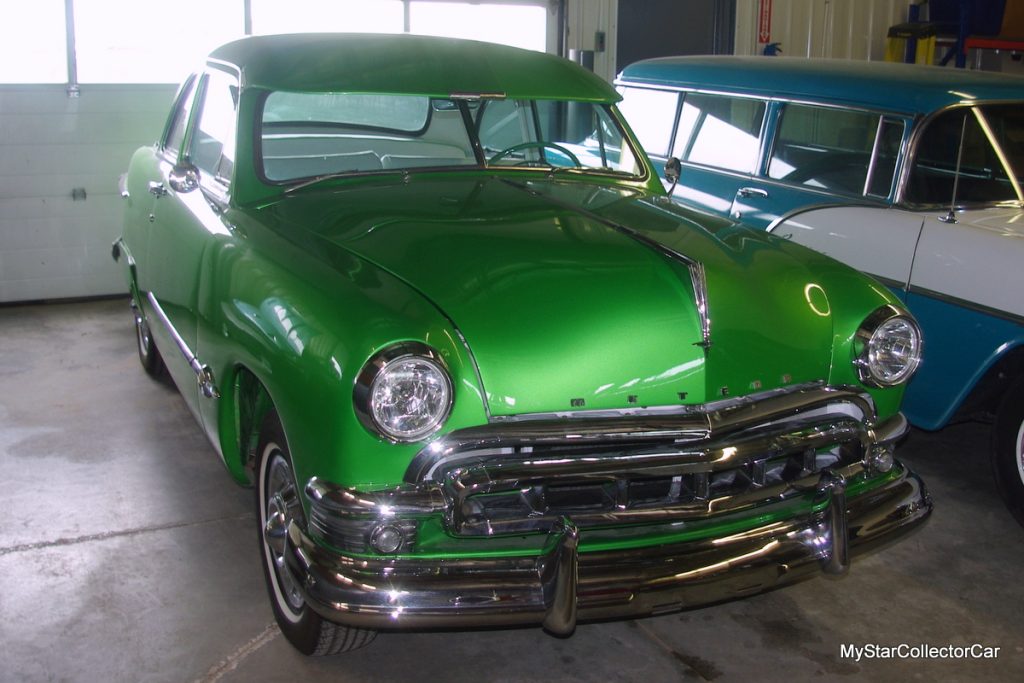 This one was done just right because it has an early 60s custom touch with the white interior and a metal flake green paint job. I built the shoebox Ford AMT model when I was a kid, and this was a real-life version of the custom option in the kit.
My second star was a 1968 Buick GS 350. This is the ultimate project car because it's all there.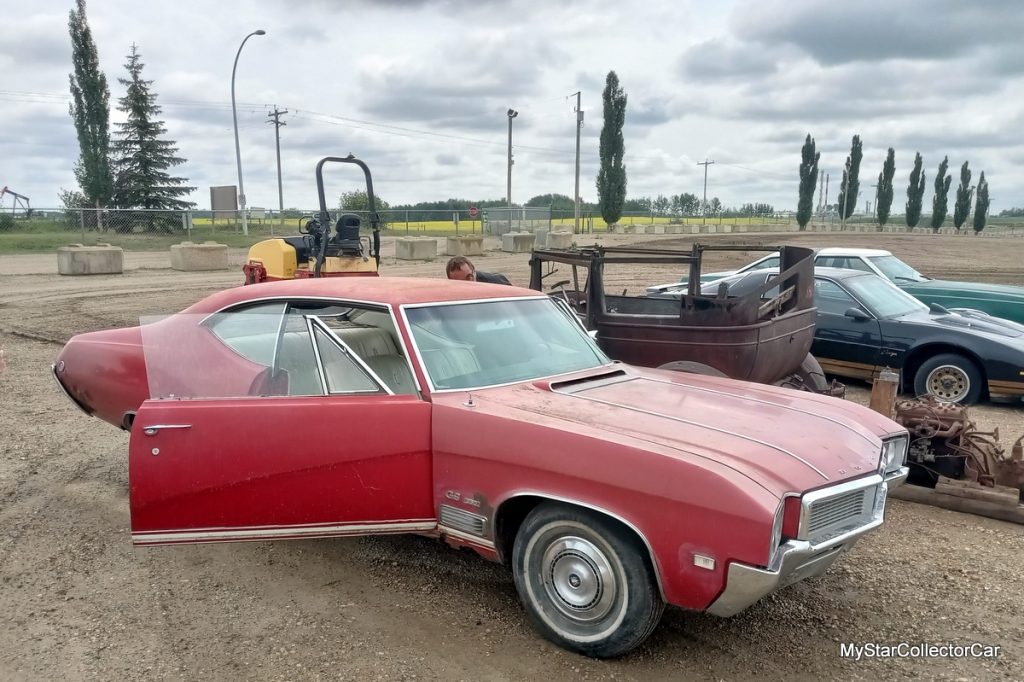 The Buick's sins are obvious because it needs quarter work, but the floor pans are good and so are the rockers. The interior is still decent but the best thing about it is you won't be looking for weird and expensive missing trim or an engine because this GS was parked when it was fully intact—right down to the full wheel covers.
The third star was a 1962 Rambler Classic with a push-button automatic. This was definitely a car that saw the real world but under controlled conditions.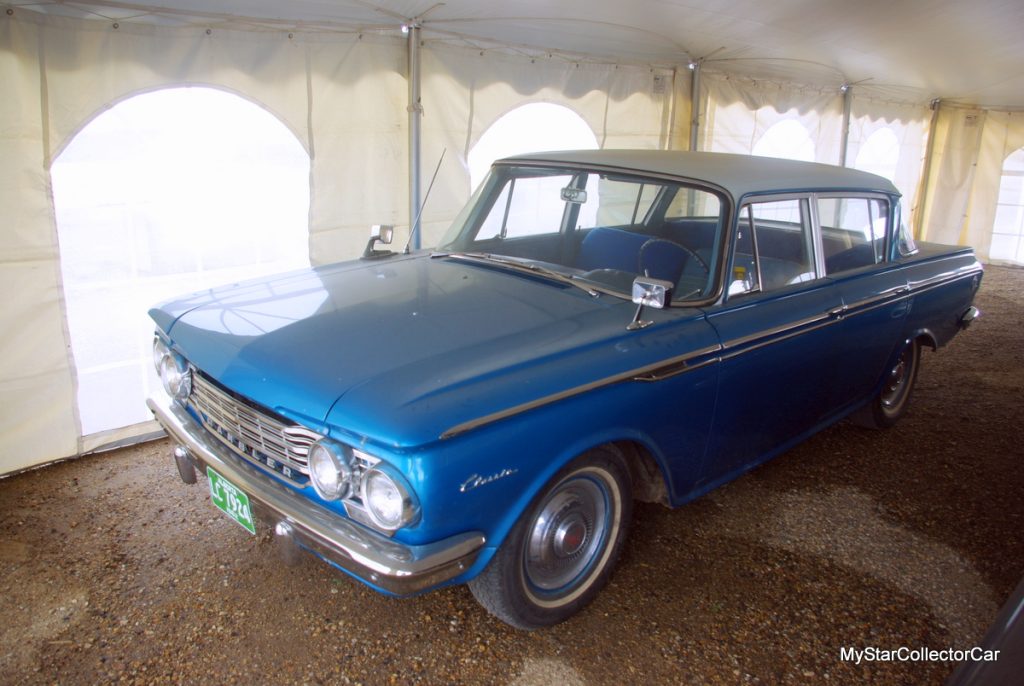 The original owner was clearly a CAA member for years and that told me he or she was a careful person. The car had some battle scars, but it looked great for a 61-year-old. This is the kind of car that would turn you into an instant celebrity—it needs detailing but it would be worth it in cool factor alone.
My fourth star is a 1975 IHC 200 Eight called Black Bart. This truck is a true one-of-a-kind because it was an executive order so it had stuff on it you wouldn't see on a barebones '75 IHC.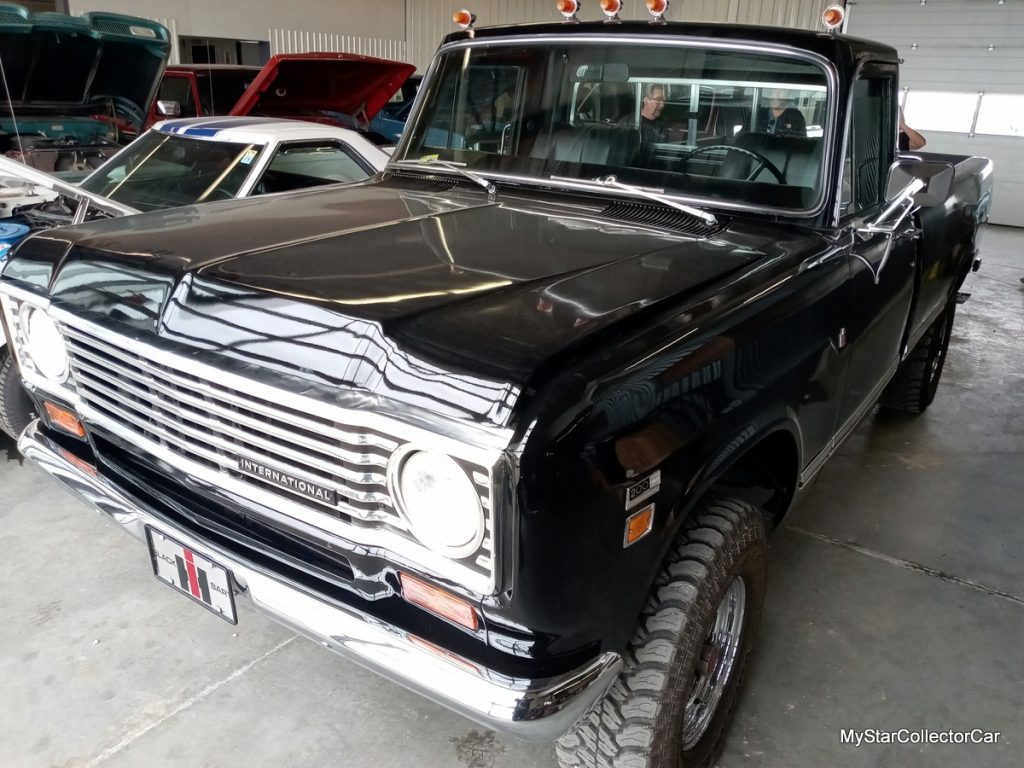 It had a high-end feel to it—that's rarely seen on an IHC pickup because they were built for work—not fun. It has the big 392 with a five-speed so this is a truck you won't even see at the biggest vintage IHC shows. It's a big, bad truck with enough flair to make it outstanding.
The last–but not least star for me was a 1956 Pontiac Pathfinder. This is another Canadian version of a Pontiac so it's extremely rare.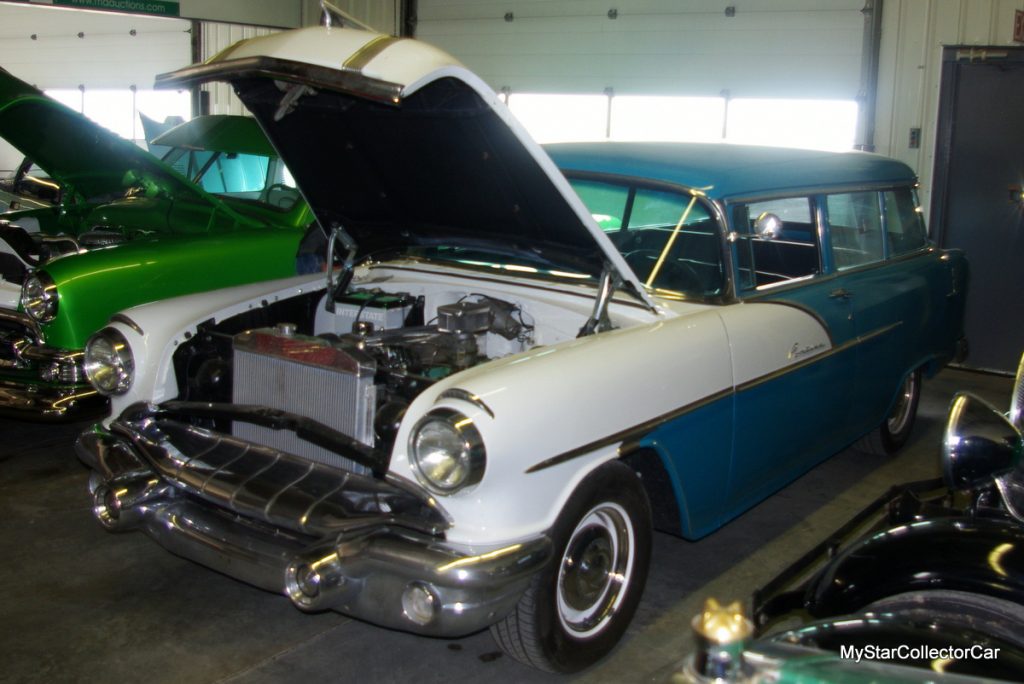 How rare? It's number 231 out of 365 made in 1956. This one has a few custom touches, but they kept the Chevy Blue Flame Six because Canadian Ponchos were basically Chevrolets under the skin. This Pathfinder would put you in contention for rarest car at every car show.
By: Jerry Sutherland
Jerry Sutherland is a veteran automotive writer with a primary focus on the collector car hobby. His work has been published in many outlets and publications, including the National Post, Calgary Herald, Edmonton Journal, Ottawa Citizen, Montreal Gazette, Saskatoon StarPhoenix, Regina Leader-Post, Vancouver Sun and The Truth About Cars. He is also a regular contributor to Auto Roundup Publications.
Please re-post this if you like this article.