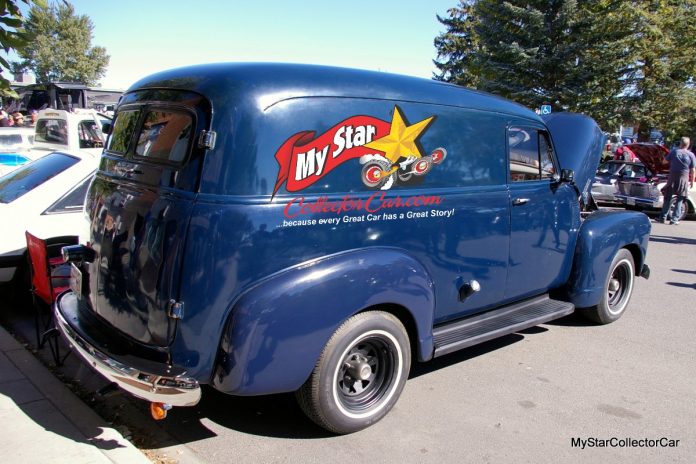 Dan Grant was a young guy looking for a set of wheels when he became the owner of a 1954 Chevy panel truck that he believes was used to ferry people across a bridge in Halifax, Nova Scotia.
Dan intended to move to western Canada, so the panel truck was a solid choice for his transportation needs at the time. A 1954 Chevy panel truck is an unusual vehicle, so Dan kept the truck and continues to enjoy it to this very day.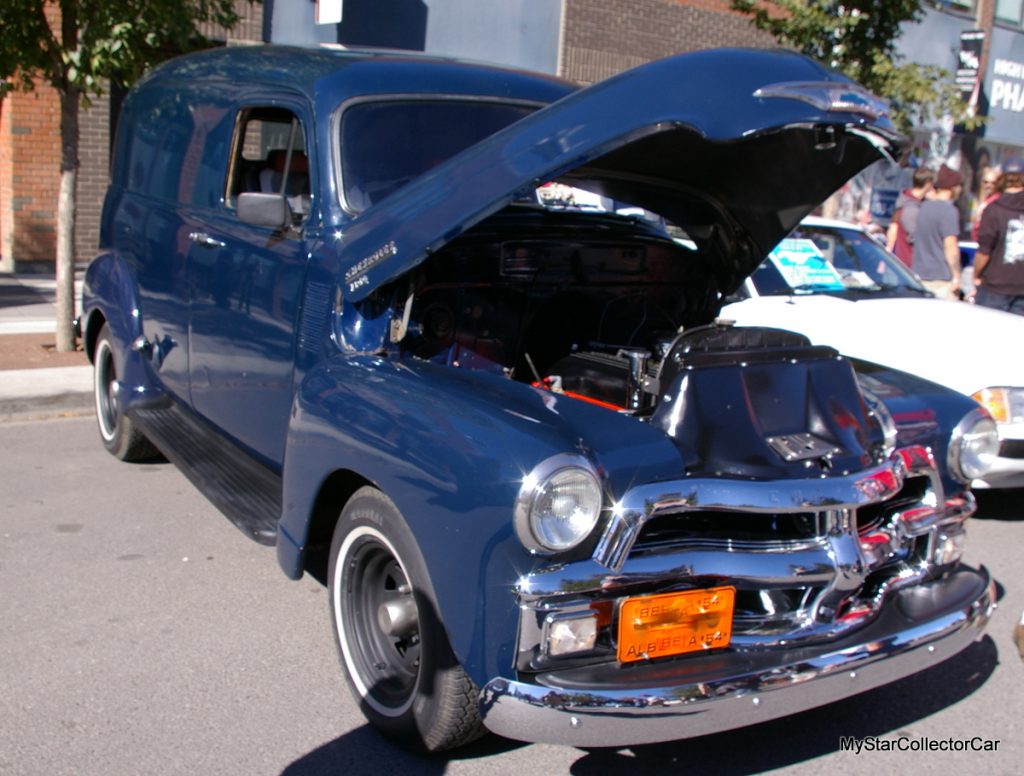 He retained its original inline 6-cylinder engine but has added a few performance improvements over the years. The six-banger now sports a 4-barrel carburetor, livelier cam, and a header exhaust system to help it breathe better.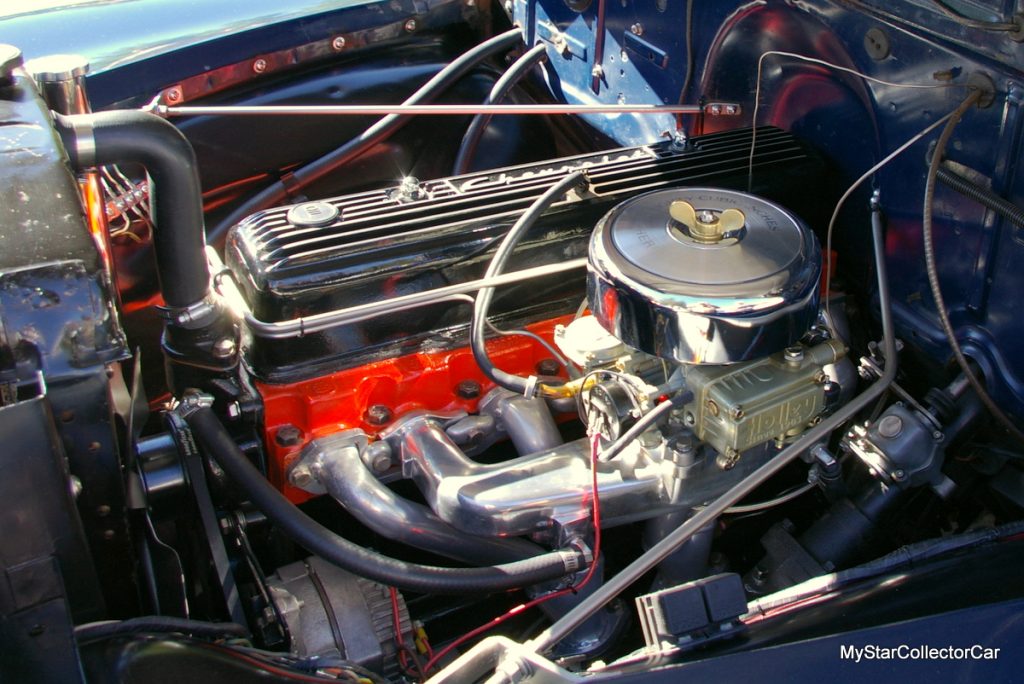 The net result is a solid horsepower boost in an unlikely engine, although Dan is a member of an International Inliners club that celebrates the famous Chevy straight-six engine in every possible way. Dan told MyStarCollectorCar that "people ask why I still have a 6-cylinder and I tell them it's all I need."
Dan also kept the truck's original 3-on-the-tree manual transmission setup. Most older car guys remember the 3-on-the-tree as a basic form of transmission that could be found on many vehicles during a bygone era, but it may be unknown to younger generations of car guys who never had to master its use, particularly when the linkages are worn-out and require some finesse to grab the next gear.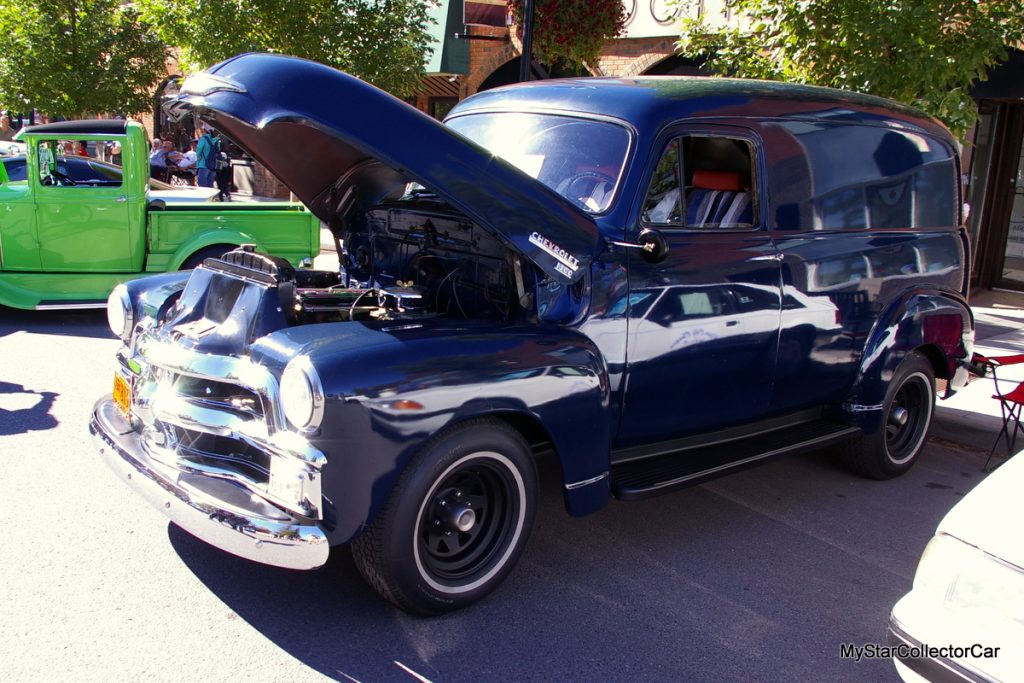 Dan told MyStarCollectorCar his Chevy panel is screaming at 60-65 (roughly 100 km/h) mph on the highway since it was "built for the Fifties and dirt roads", in his words. As mentioned earlier, Dan drove the truck from Halifax to western Canada on its maiden voyage under his ownership in 1977.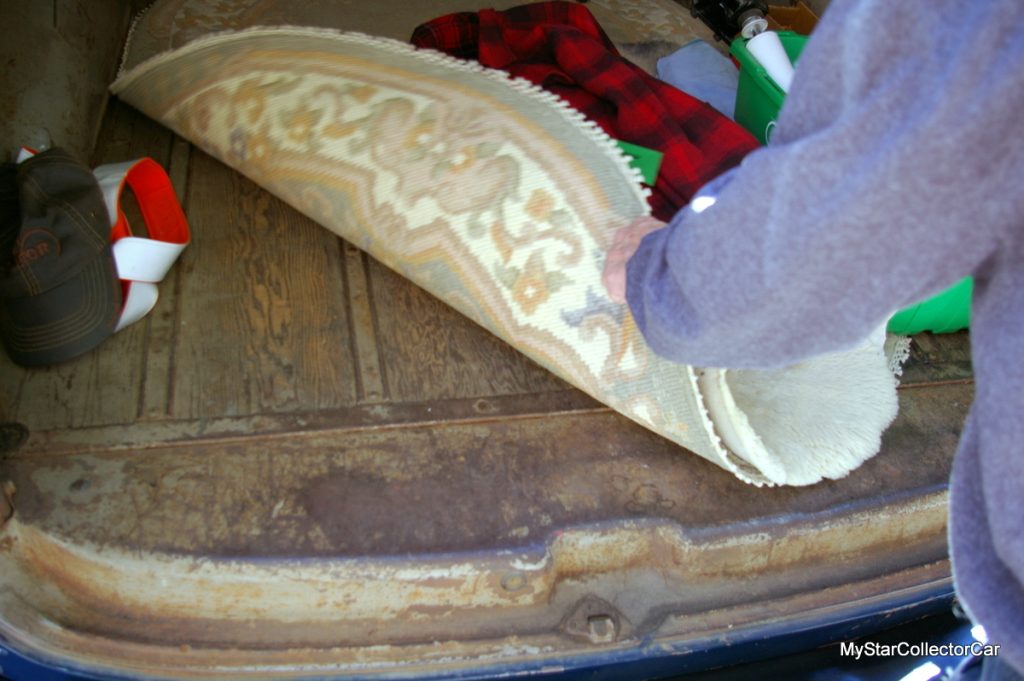 He covered about almost 3000 miles (roughly 5000 kms) on the trip and still recalls the road adventure with a great degree of fondness, given the fact his '54 Chevy panel truck performed admirably along the way. Dan was spotted by two young women in a fast car who passed him early in the trip, but he surprised them on the road because he arrived before them in western Canada after all those miles. It was an automotive version of the tortoise/hare fable.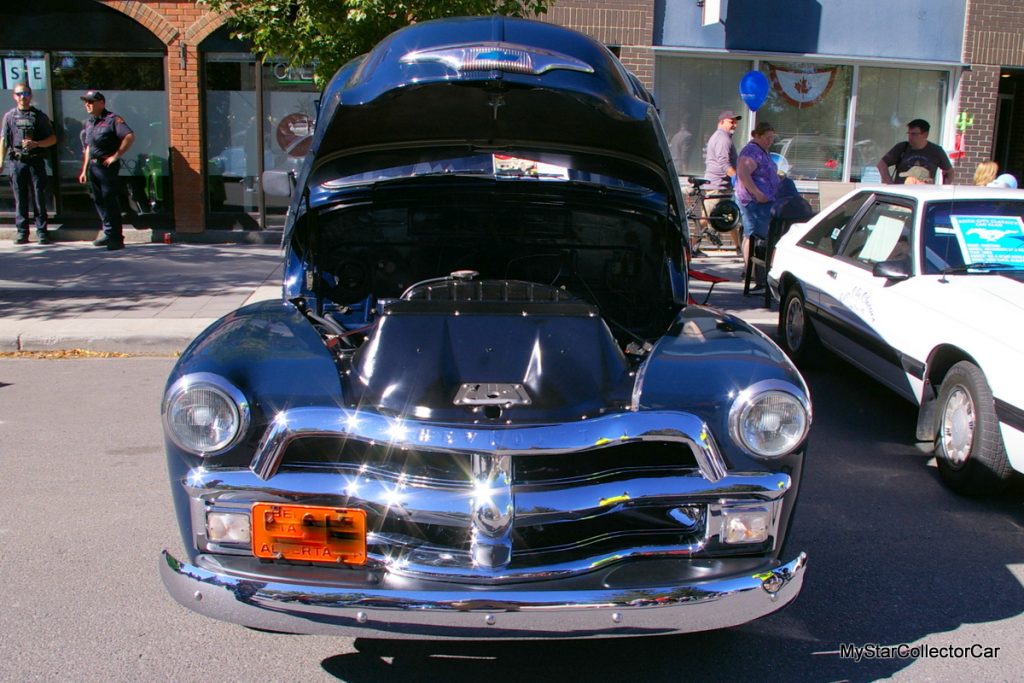 Dan has put 12,000 miles in total since he became the truck's owner in 1977, and the initial cross- country trip was clearly its longest to date. His panel also takes winters off and gets stored during the cold months.
Dan made a few other improvements on the truck, including electric wipers and a fuel filter before the fuel pump to catch any fuel impurities before they hit the pump. He also added a radiator overflow container to ease any strain on the cooling system when it's under a load.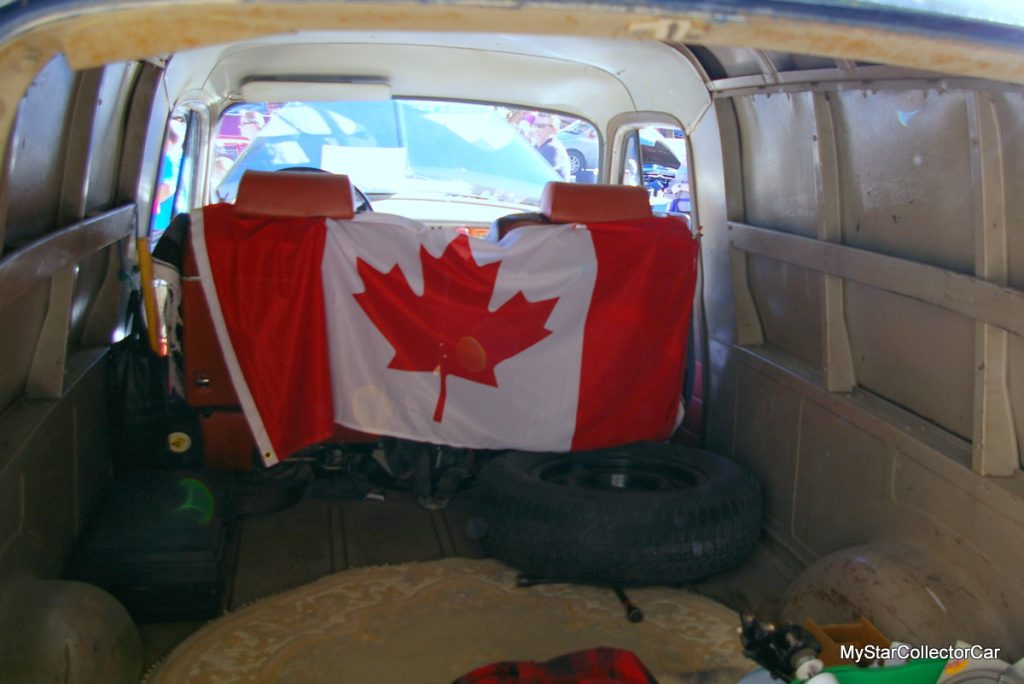 BY: Jim Sutherland
Jim Sutherland is a veteran automotive writer whose work has been published by many major print and online publications. The list includes Calgary Herald, The Truth About Cars, Red Deer Advocate, RPM Magazine, Edmonton Journal, Montreal Gazette, Windsor Star, Vancouver Province, and Post Media Wheels Section.