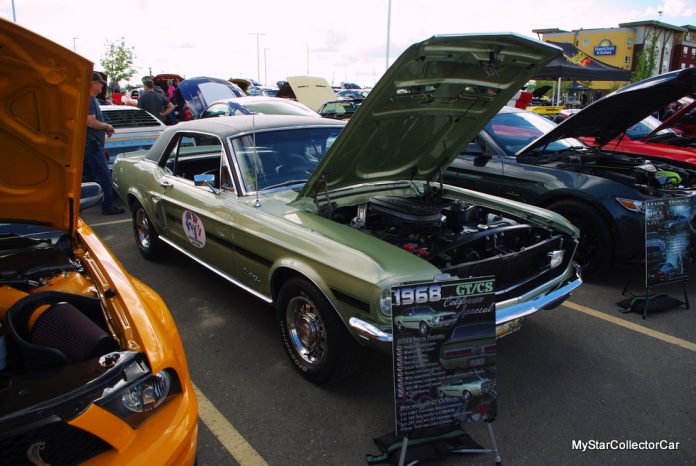 Ninety-nine out a hundred car guys build their projects for the open road.
The 1% of car guys who don't drive their classics on the open road ferry them to shows in trailers—hence the name 'trailer queen'.
This '68 Mustang GT/CS (California Special) is the anti-trailer queen because its owner—Gary Chomiak—believes trailer queens "are a waste of steel". He tells his buddies if they see it on a trailer to "call the cops because it's been stolen" and he also admits there's "nothing wrong with a few chips in the paint".
This is a remarkable attitude because his Mustang is pretty rare. Gary believes they built only 3867 Mustangs with the CS package and only 183 made it to Canada plus they only built 297 with the GT-equipment. Those numbers narrow down dramatically over fifty years later.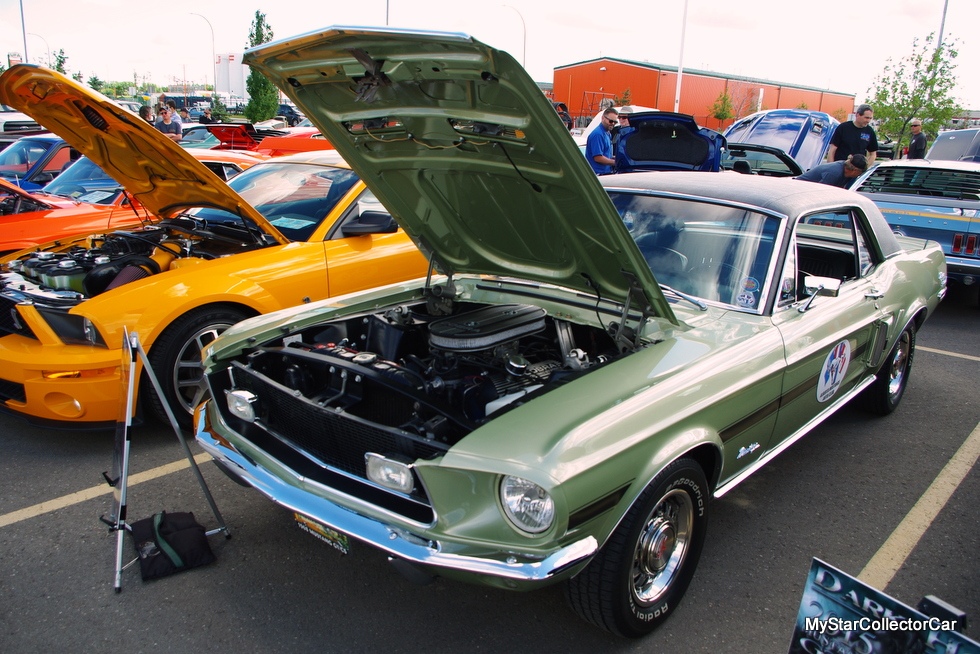 Gary has always been a Mustang guy—he said he loves the look and he could ID them coming and going when he was a kid so when he found this CS back in 2004 he jumped at the chance to be the third owner because he's always been a big fan of California Special Mustangs. Gary said "it was in decent shape but it needed some work" so he launched into the project in a big way.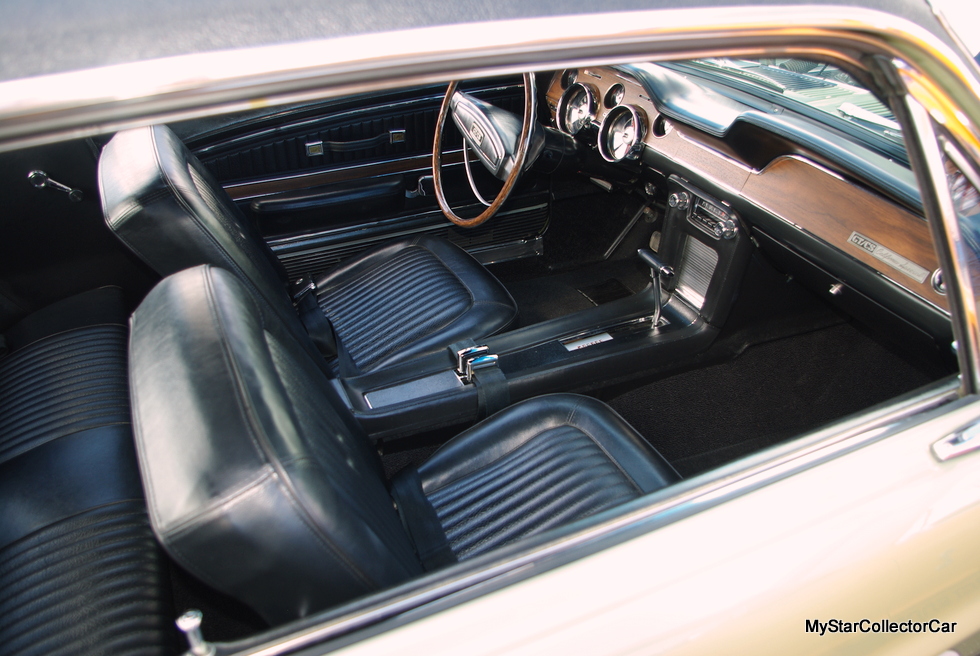 He had a buddy helping him so the Mustang took up every weekend for a year and a half before it came out the other end in a blaze of glory. It was Gary's first project and his friend did all the paint and bodywork but he was with him at every stage.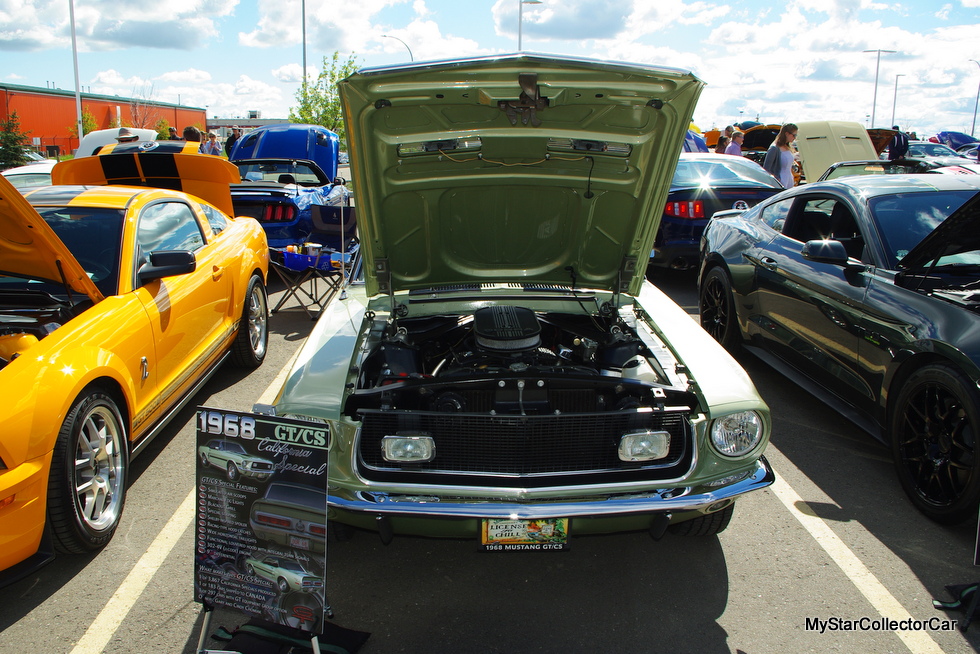 They replaced both quarters on the car and Gary said "every nut and bolt has been replaced" in this ground-up restoration. Everything underneath the car was rebuilt or completely replaced with NOS parts so this Mustang drives like it's 1968 again thanks to its new suspension and brakes.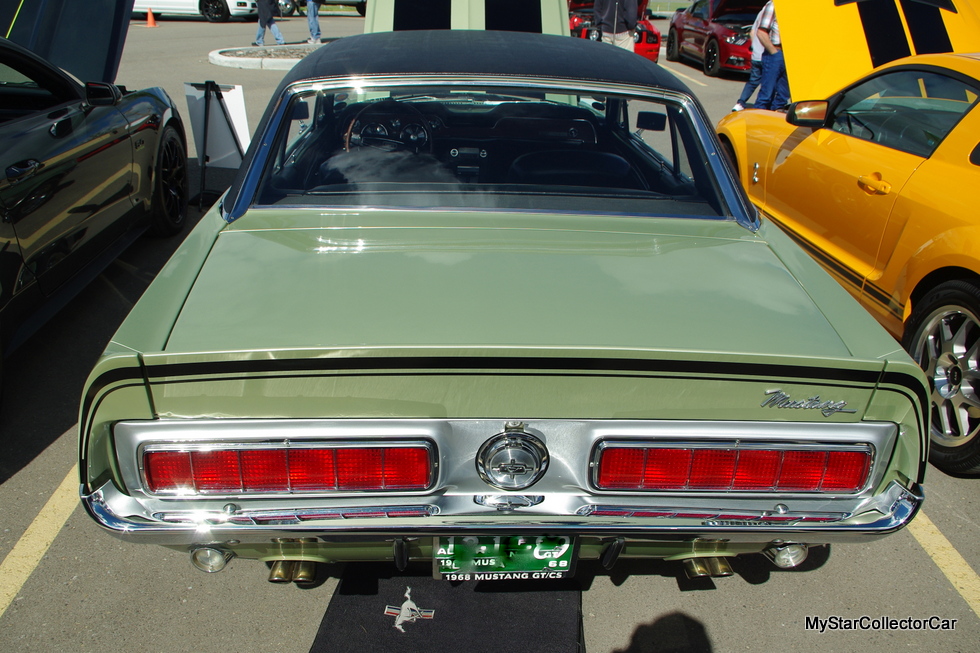 Gary wanted his Mustang to be faithful to its factory specs but he did compromise on the carburetor because of his road trips. The factory carb on the 302 couldn't handle altitude changes in the mountains so he upgraded to an aftermarket version that brought state-of-the art technology to the game. He said "it made a huge difference because now it runs perfectly in the mountains".
He runs it on regular gas but he couldn't tell you what kind of mileage it gets because if that was a concern Gary said he'd "buy a Smart Car". He does report that his California Special Mustang "drives like a new car" and he's put enough miles behind the wheel to give it a solid assessment but he said the factory power steering and disc brakes are big factors.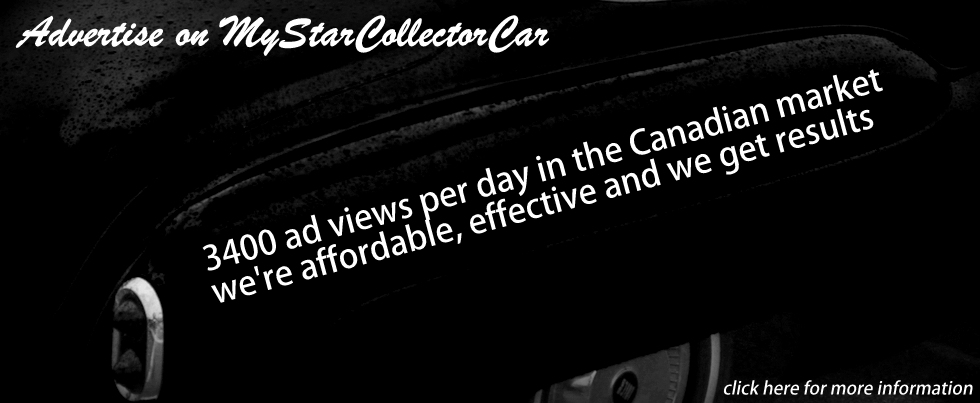 Gary is not afraid of long runs in the CS so he's driven the car to shows over hundreds of miles to shows across many provincial, state and international borders. He said the car runs perfectly at 81 miles per hour although hitting that sweet spot is only possible on certain roads in the US and Canada.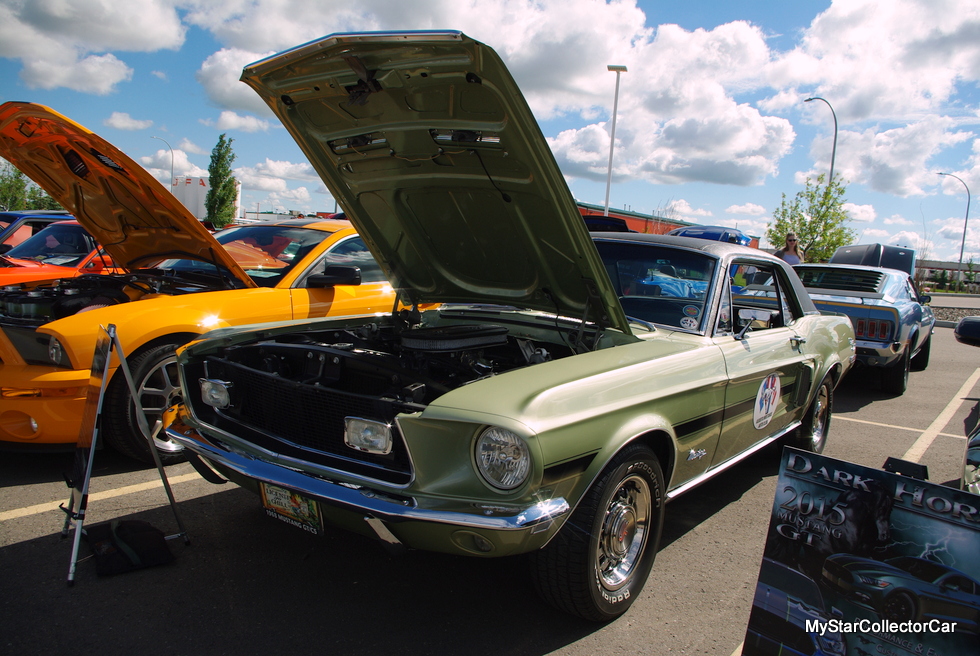 He loves his time behind the wheel of the CS because, as he says, he's "in his happy place". That's all you can ask of a car that was born to run.
By: Jerry Sutherland
Jerry Sutherland is a veteran automotive writer with a primary focus on the collector car hobby. His work has been published in many outlets and publications, including the National Post, Calgary Herald, Edmonton Journal, Ottawa Citizen, Montreal Gazette, Saskatoon StarPhoenix, Regina Leader-Post, Vancouver Sun and The Truth About Cars. He is also a regular contributor to Auto Roundup Publications.
Please re-post this if you like this article.