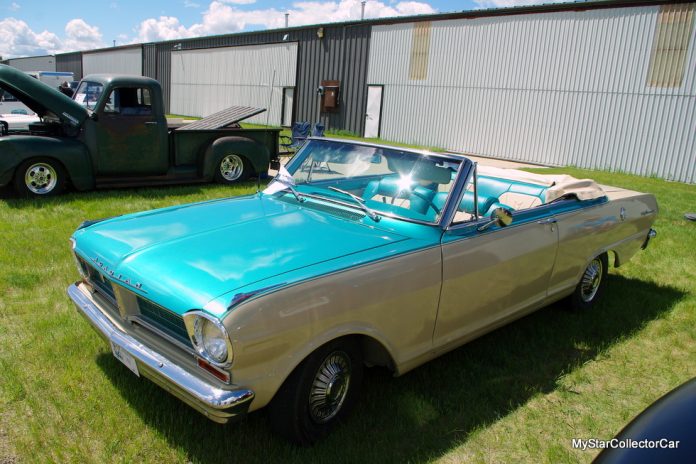 The best part about the car hobby is how it connects to the owner.
A classic vehicle can be a huge personal event at any given time but there are moments when it becomes the focal point of a person's life.
A birthday is one of the biggest focal points in someone's biography so a birthday tie-in with a classic car turns a big day into an incredible day.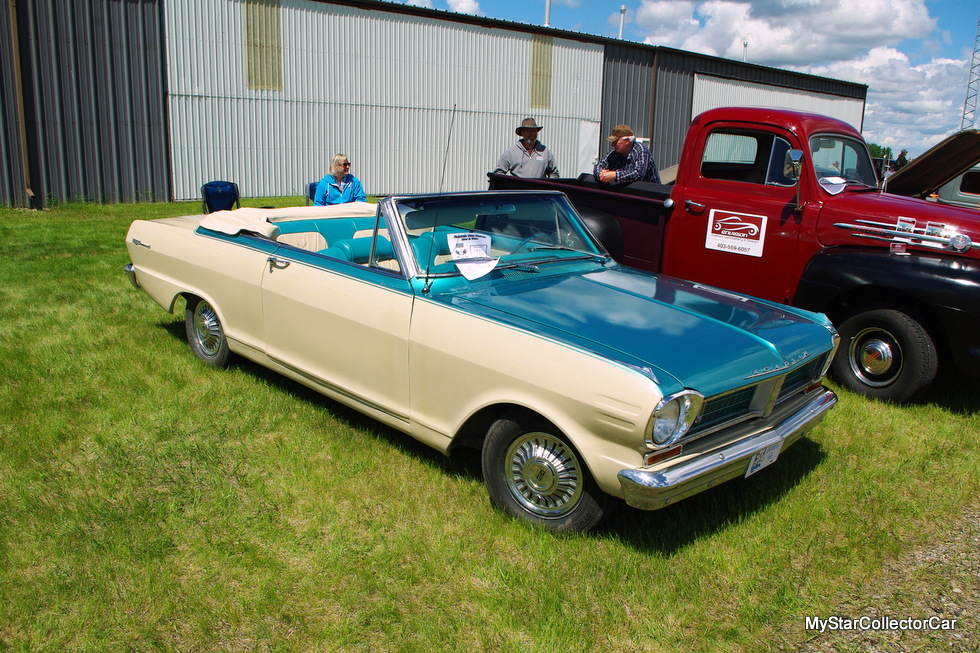 This '63 Acadian Beaumont convertible was a birthday present for Jennifer Tyrer from her husband Fred and it was the biggest surprise of her life when she took delivery of this rare (1649 built) Canadian compact. The heavily-guarded secret required a lot of cooperation from her friends and family.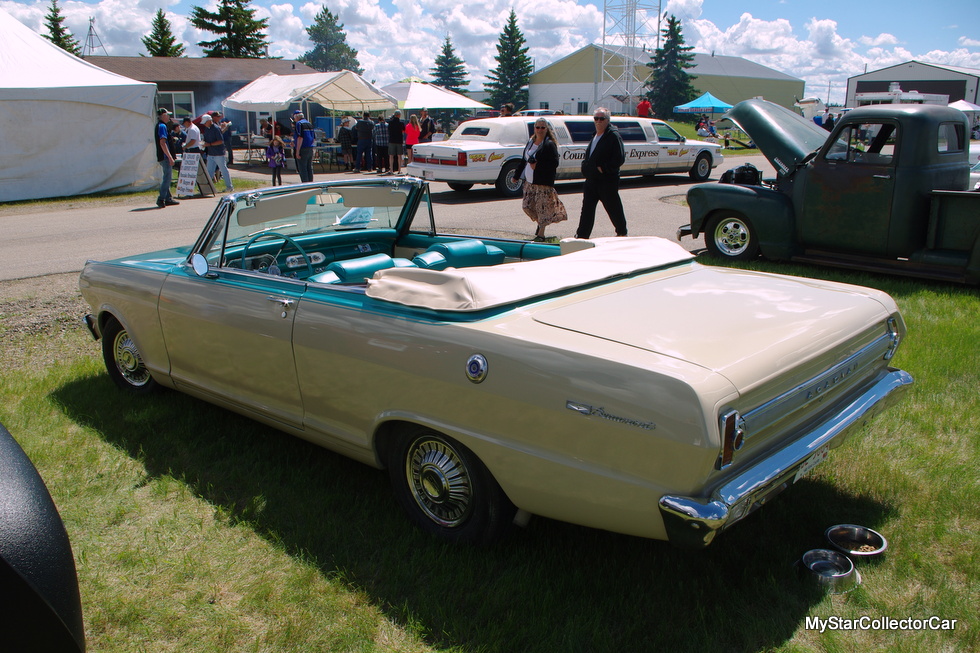 Acadians were built primarily for the Canadian market and sold at Pontiac dealers. They were essentially a re-badged Chevy II so everything under the skin came from the bowtie side of GM.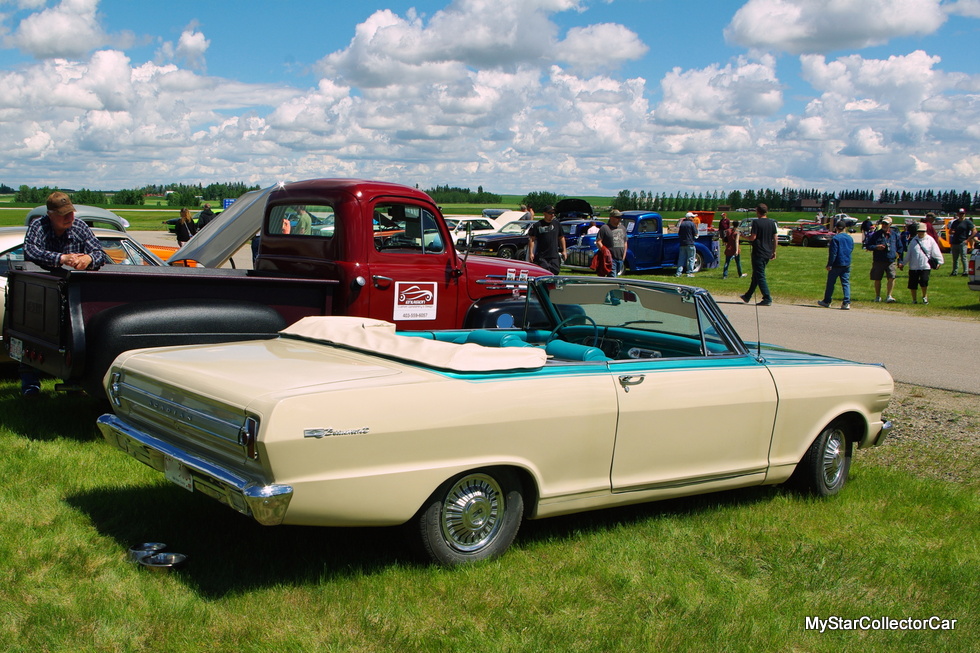 Jennifer answered the question her husband asked: "What would you want if you were looking for a classic car"? She found this Acadian online, liked it, mentioned it to her husband and the rest is history because Fred bought the car and brought it home.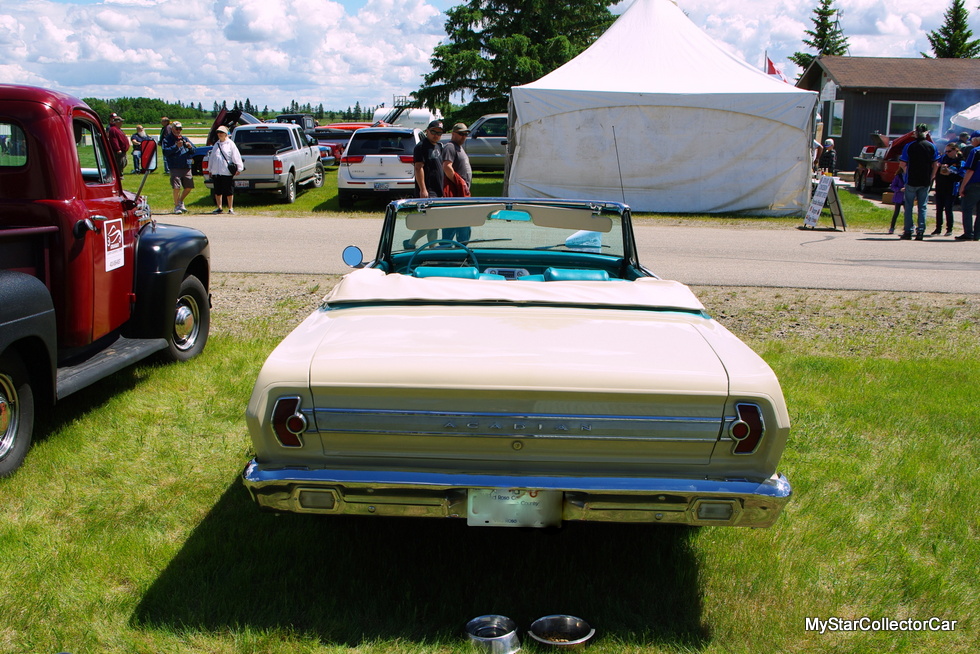 The paint was good but Fred said "the car was put together with wood screws" so he drafted a friend to help bring the car back to life. Fred said he had to "do a lot of work to the engine, transmission, front end and wiring". The biggest problem was found in the main seal and gaskets so they cured every drip except for a "tiny little one" in the transmission.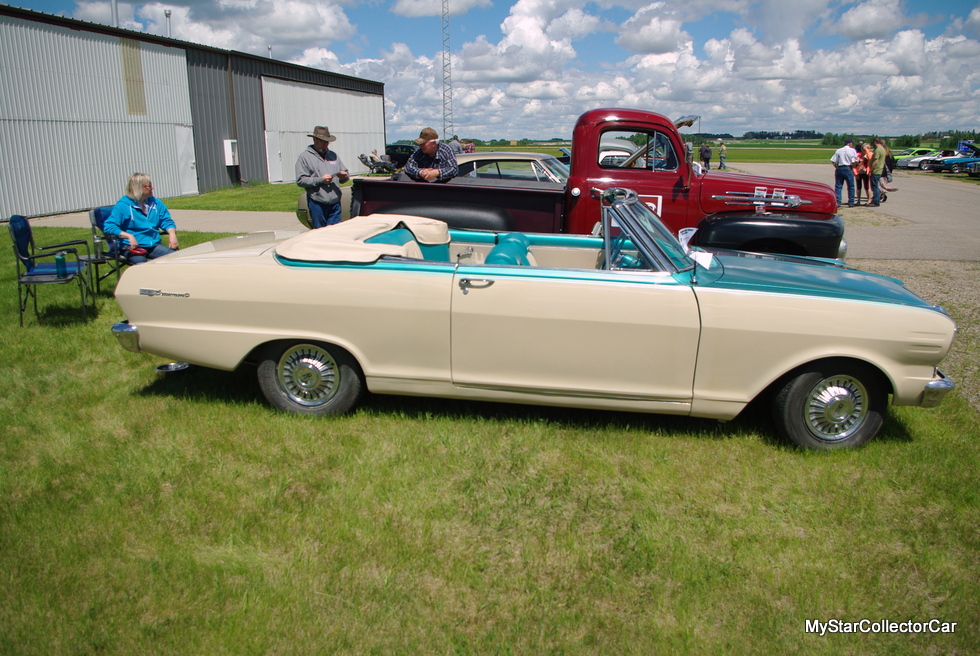 The convertible top worked fine but Fred had to fix a few leaks to get it to 100% status. The upholstery needed work but Fred is a professional so that was just another day at the office and the result is a spectacular '63 Acadian Beaumont convertible.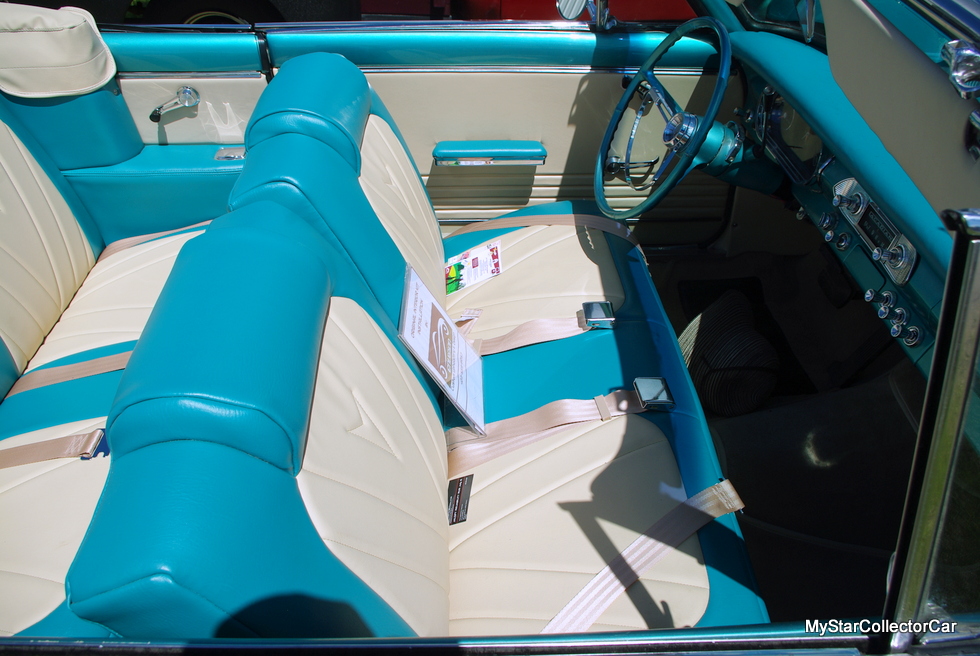 This is a 194 cubic inch 2-speed automatic car so Jennifer said the mileage is "actually pretty good" but her friends think the little Acadian is a "big boat", despite its designation as a compact car back in'63. She says she's getting used to it because "everything is standard and the steering is vague" but Jennifer loves the attention she gets in this sporty little Canadian convertible.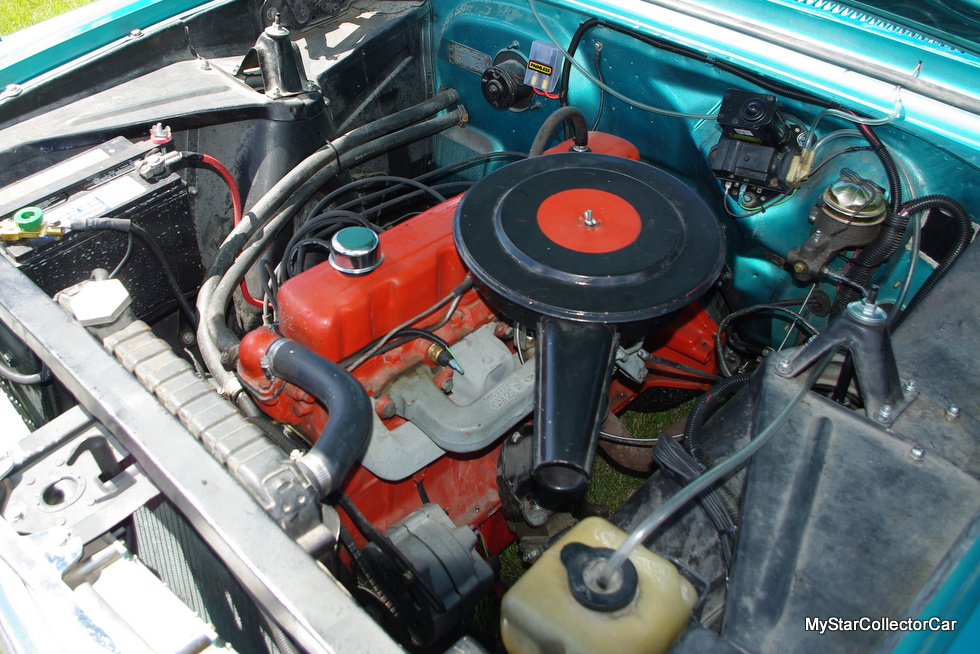 The family dog is a huge fan of car trips in the Acadian because of the open, fresh-air experience so he gets frequent rides in the car and he likes to peak up from the seat to get a full shot of the roofless experience. If you have buy-in from the family dog on the classic car experience you have an instant winner.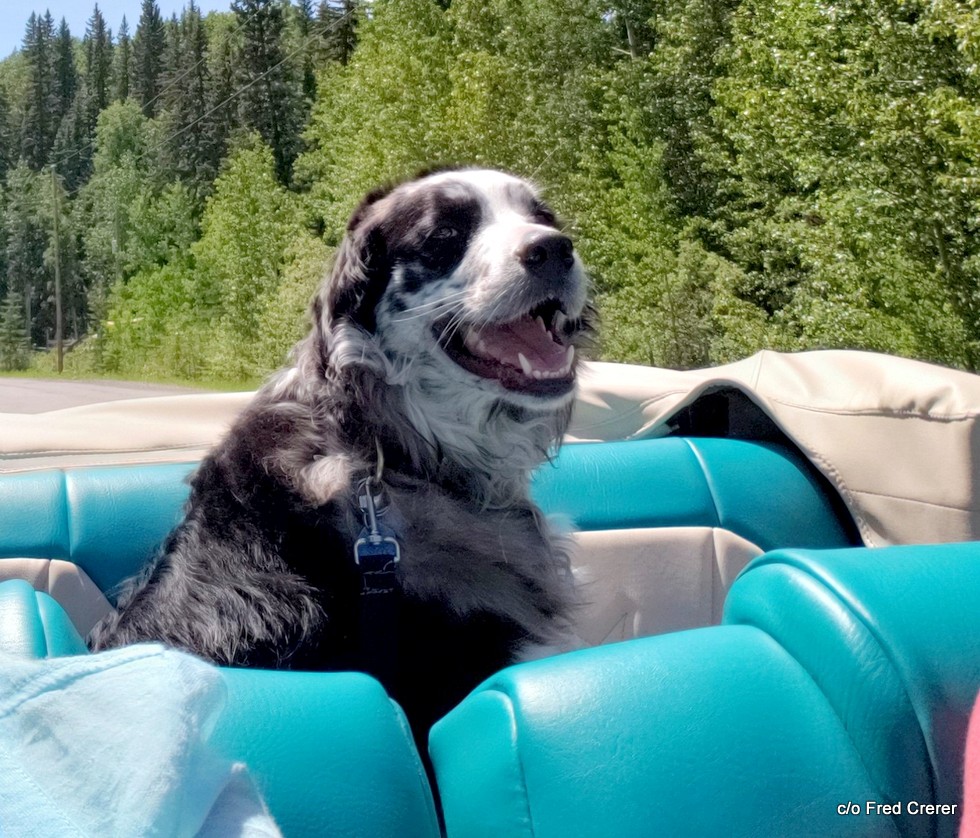 Fred had many hurdles to overcome when he set this car up as a surprise for Jennifer. She handles the family finances so Fred had to do some creative bookkeeping to keep the secret of the Acadian intact. Friends were drafted to keep Jennifer away from discovering the car and its whereabouts.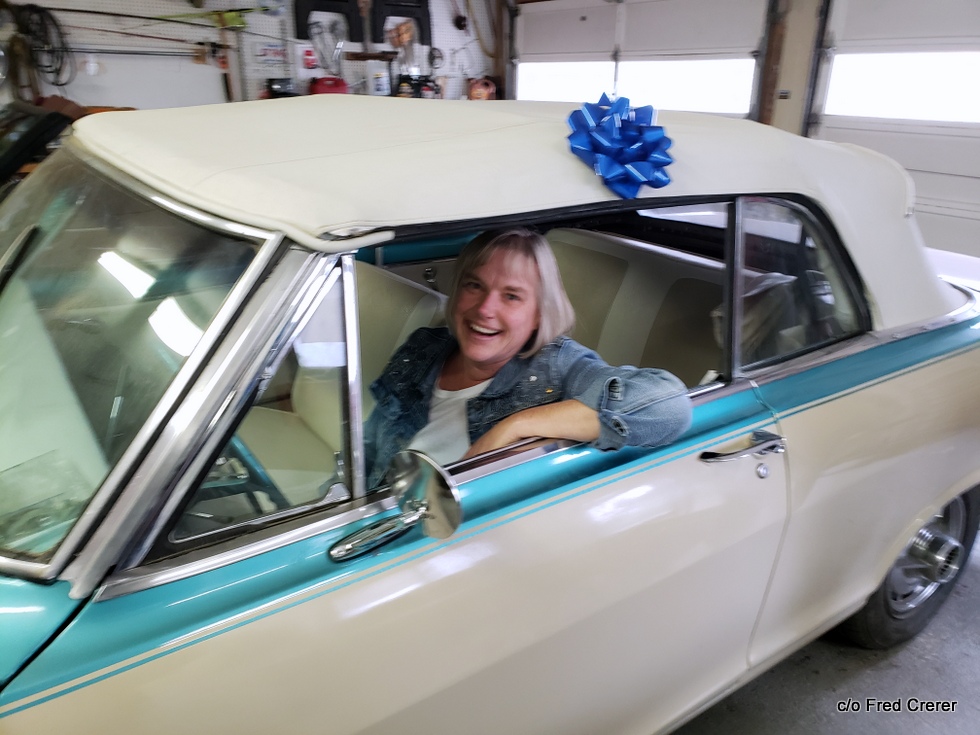 The day finally came and Jennifer was told to come over to a garage and there sat her birthday present—a freshly redone Acadian with a giant bow around it. It was the ultimate in cool birthday presents.
By: Jerry Sutherland
Jerry Sutherland is a veteran automotive writer with a primary focus on the collector car hobby. His work has been published in many outlets and publications, including the National Post, Calgary Herald, Edmonton Journal, Ottawa Citizen, Montreal Gazette, Saskatoon StarPhoenix, Regina Leader-Post, Vancouver Sun and The Truth About Cars. He is also a regular contributor to Auto Roundup Publications.
Please re-post this if you like this article.