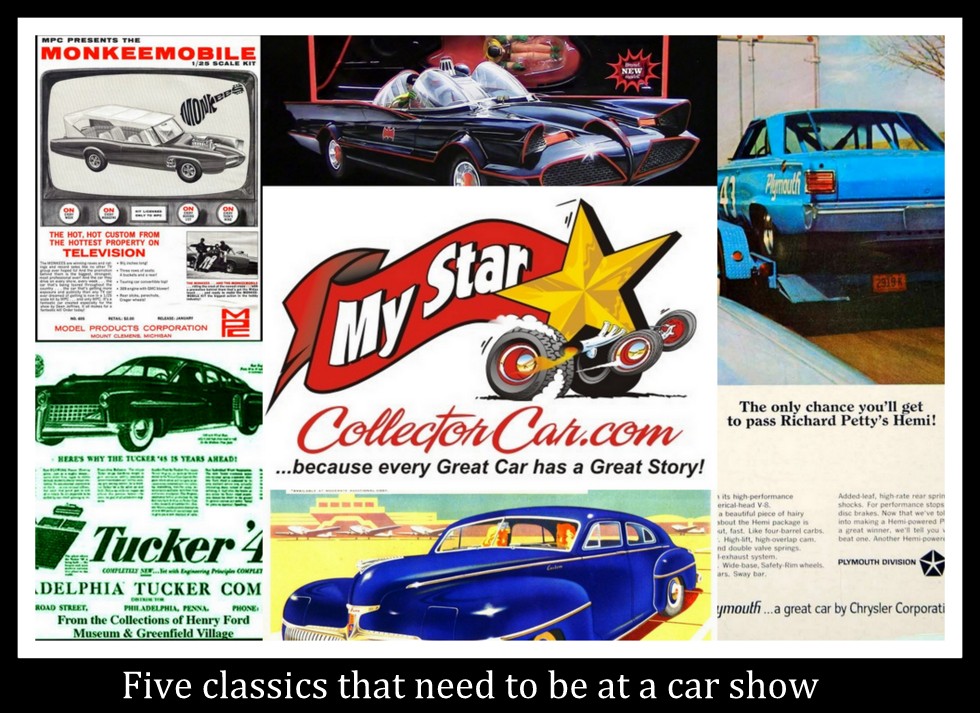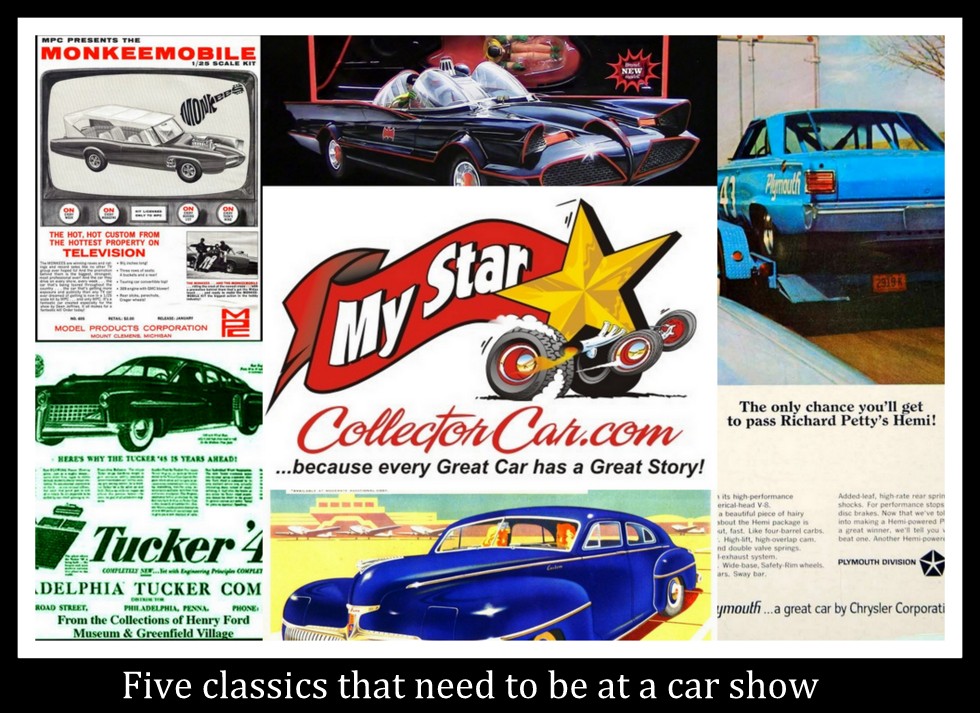 I see a lot of vintage iron in a year because that's a job perk at MyStarCollectorCar.
There was a long list of stuff I hadn't seen before 2009—the first year at MSCC.
The list may be shorter but there are some interesting cars I still need to see at a show so here are five of them.
I'd like to see a Tucker '48 but they sell for well over a million so there would probably be armed guards around at most car shows. Preston Tucker only made 51 of these beauties before the big guys in Detroit plus some serious legal issues grabbed him by the throat and shut him down forever. Tucker produced some hi-tech, totally unique cars before that untimely end to his dream but he left some legacy cars behind.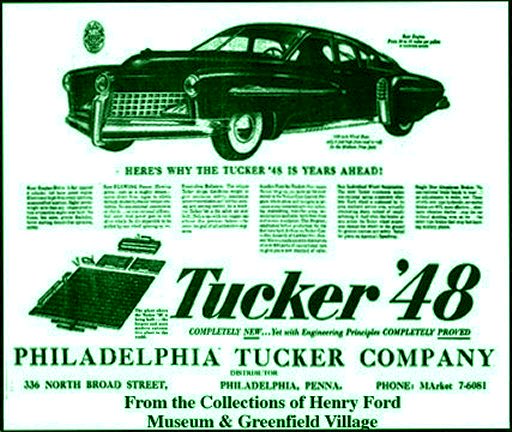 The original George Barris Batmobile is another classic to check off the list. The closest I've come to it is when there was a rumor it was at a Barrett-Jackson Scottsdale auction but I never found it. The original Batmobile simply never stopped being cool so an appearance at a show would be huge for me. The Barris Batmobile would also have armed guards because it's a multi-million dollar ride in 2018.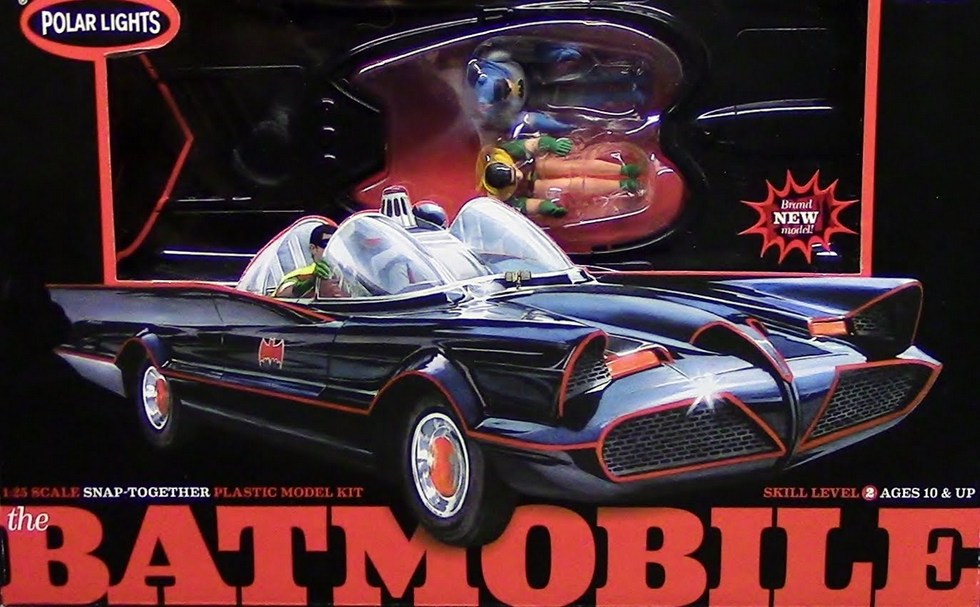 The same thing applies to the original Monkeemobile. I was the perfect age (pre-teen) to be a Monkee fan when they were knocking The Beatles out of the Top 40 charts. I liked their music and the Monkeemobile turned them into automotive gods. It used to be a '66 GTO and they were pretty cool on their own but Dean Jeffries turned it into an automotive legend. The car was so cool if you didn't build the model when you were a kid you probably got beat up.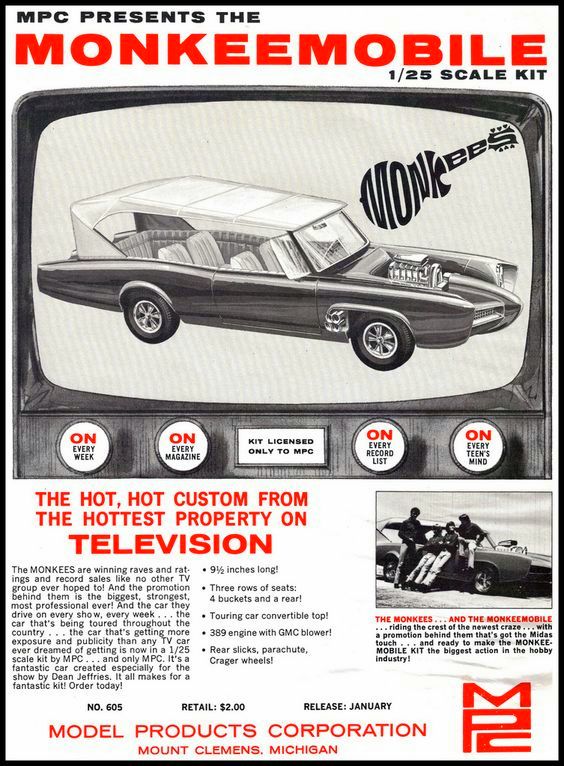 Richard Petty's electric blue #43 1966 Plymouth is high on my list. This car turned The King into a lifetime hero for me because he drove the wheels off that hemi-powered square-ish Plymouth.  He won a lot more races in '67 but that '66 Belvedere made a huge impression on me because it was big, bad and elephant-powered. It was a car that fit a hero like a tailored suit.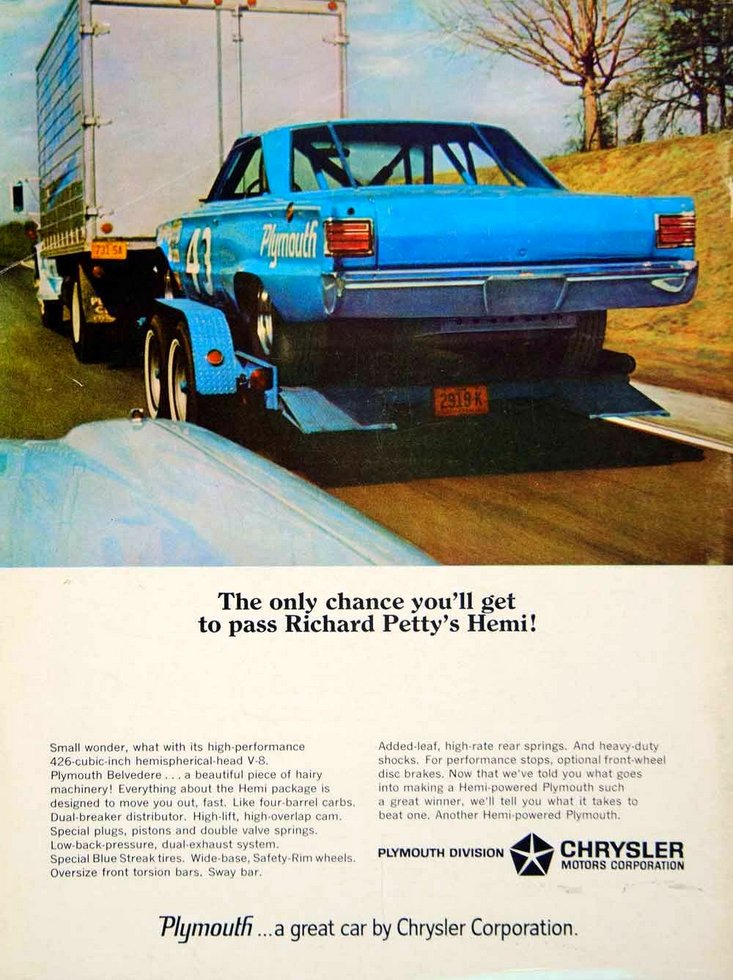 The last car is a little less flashy. I'd like to see a '42 DeSoto just for the historical perspective. They were the first mass-produced car with hideaway headlights plus they had a lot of little touches that put them up another level from their Plymouth cousins. World War II really cut into the production numbers on the '42 DeSotos so there won't be a Cuda-like lineup of them at your local Mopar show.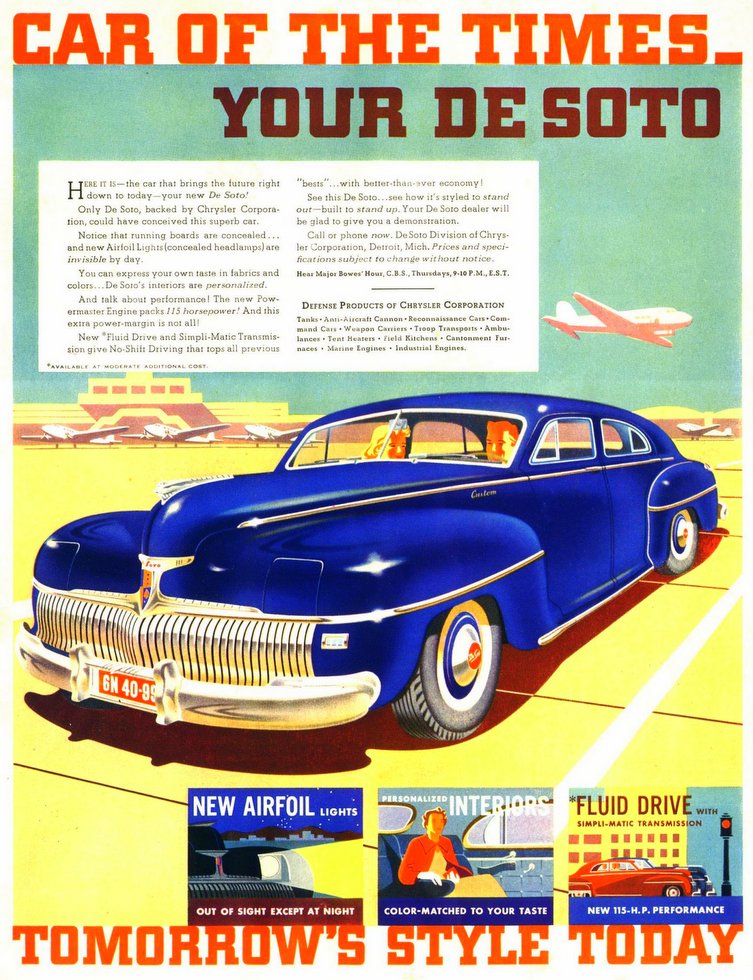 That's it—a short but impressive list.
By: Jerry Sutherland
Jerry Sutherland is a veteran automotive writer with a primary focus on the collector car hobby. His work has been published in many outlets and publications, including the National Post, Calgary Herald, Edmonton Journal, Ottawa Citizen, Montreal Gazette, Saskatoon StarPhoenix, Regina Leader-Post,  Vancouver Sun and The Truth About Cars. He is also a regular contributor to Auto Roundup Publications.
Please re-post this if you like this article.