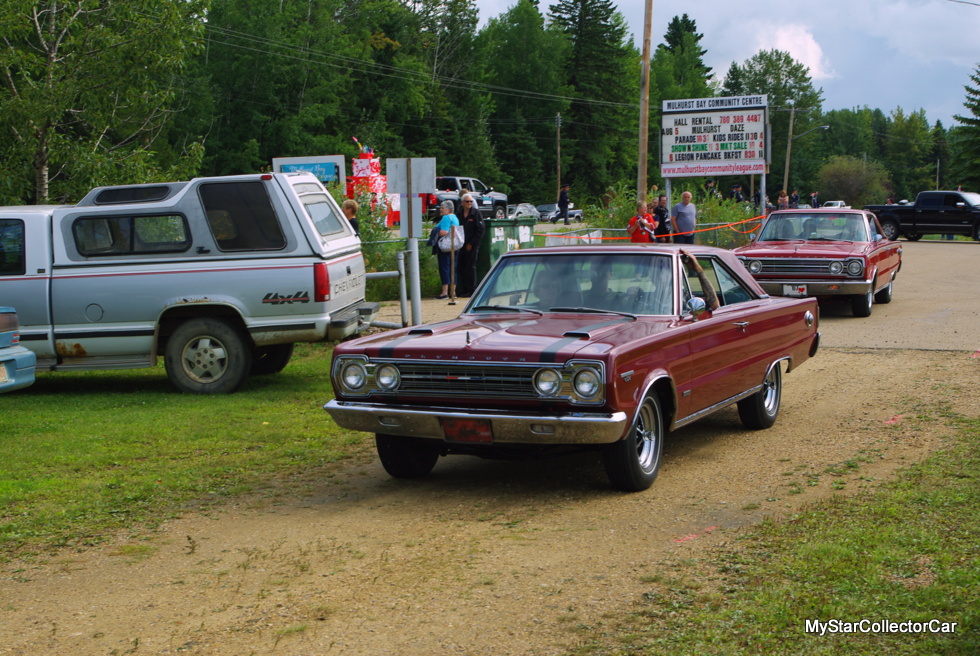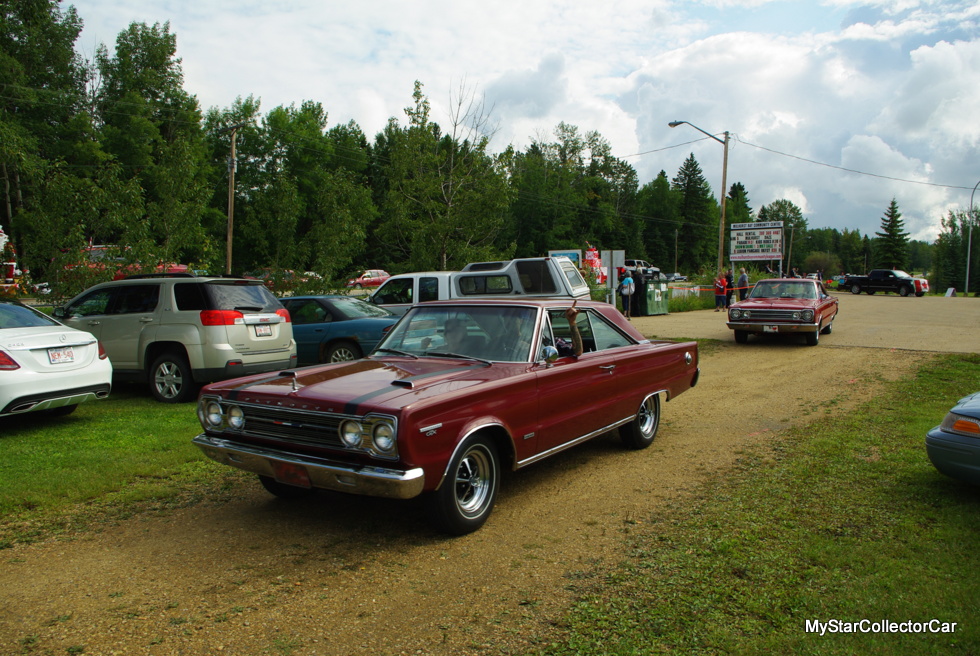 The family dynamic is a key part of the car hobby.
Most people in the hobby point to an influential family member as the sole reason he or she owns an old car or truck.
In many cases, the old car or truck came directly from the family mentor—this '67 Hemi GTX is definitely  one of those cases.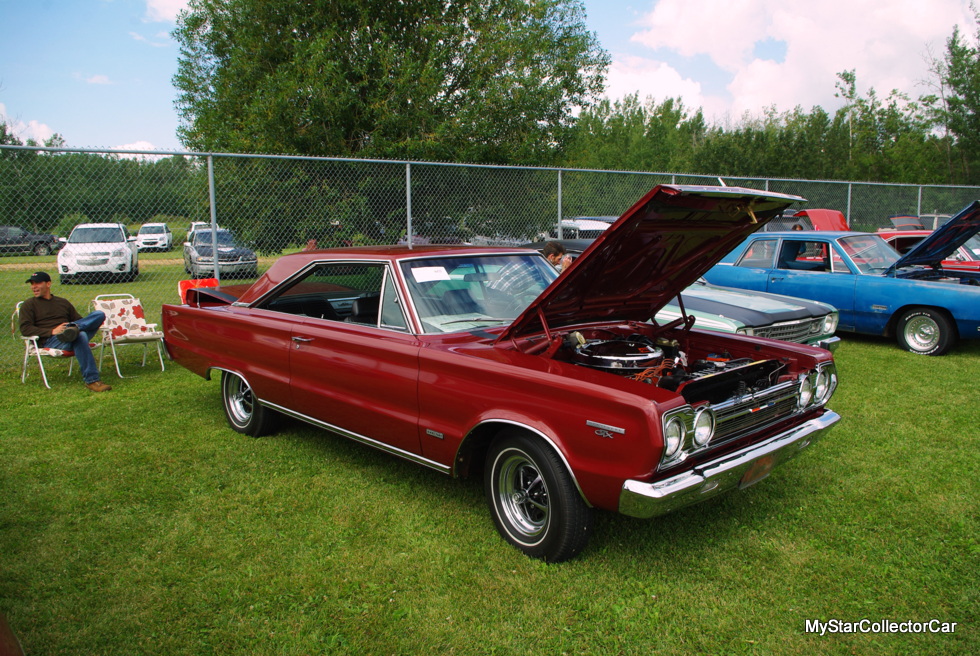 Leonel Theberge bought the car back in 1985 after his original GTX spun a bearing during a race with a Vette. His son Dan Theberge is an expert in Mopar performance engines and he explained how the big heads "starve for oil- plus he was running a 3:91 rear end" so the spun bearing was no surprise.
Dan explained how the car is now the family's car but his mom is the registered owner and he is the designated caretaker. This was (and still is) a low mileage '67 GTX  because it still show only 58,000 so the Theberge family has only put 3000 miles on it in three decades.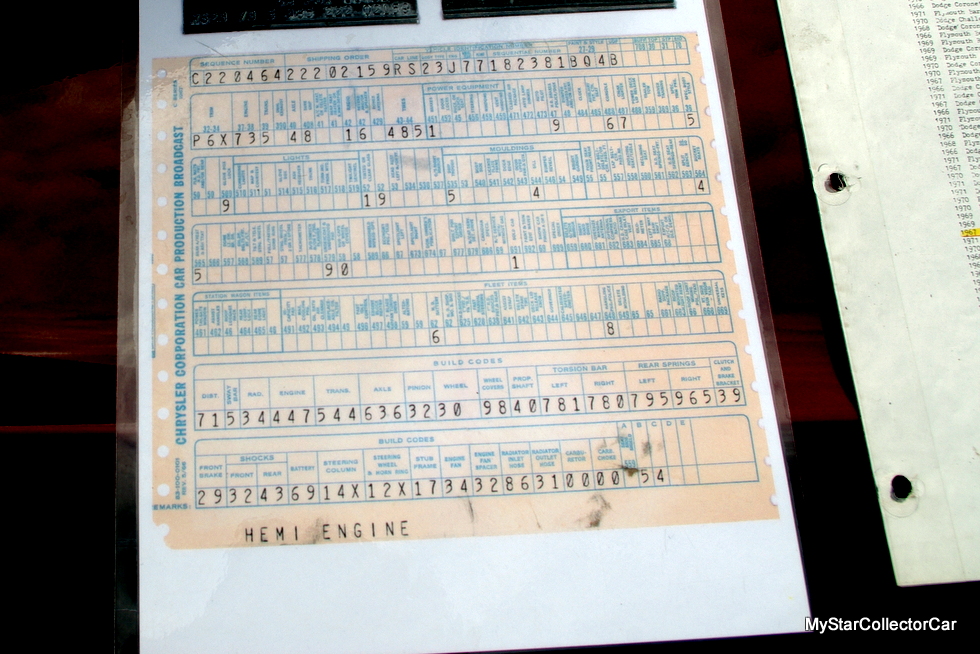 This is a rare car because Plymouth only sold 108 Hemi GTXs in total and sixty three came with the Torqueflite automatic. The car was repainted in 1984 and underwent a thorough restoration at the time.

Leonel was a very meticulous owner so he took on the undercarriage because it was omitted during the restoration process and it wasn't up to his standards.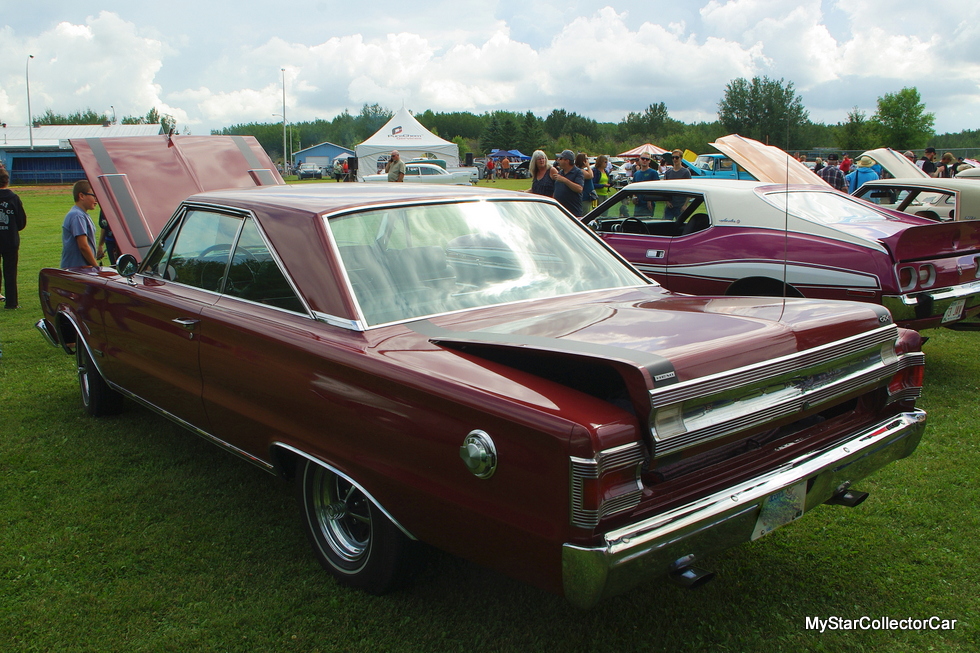 Leonel was a huge fan of stock restorations so this '67 GTX is very close to factory. There are a few tweaks like a 70s era electronic ignition and a custom overflow tube but Daniel is going to go for a more hidden upgraded distributor. The mufflers are stock and Dan even has redline bias tires to go with the stock Magnum wheels although he typically runs it with radials.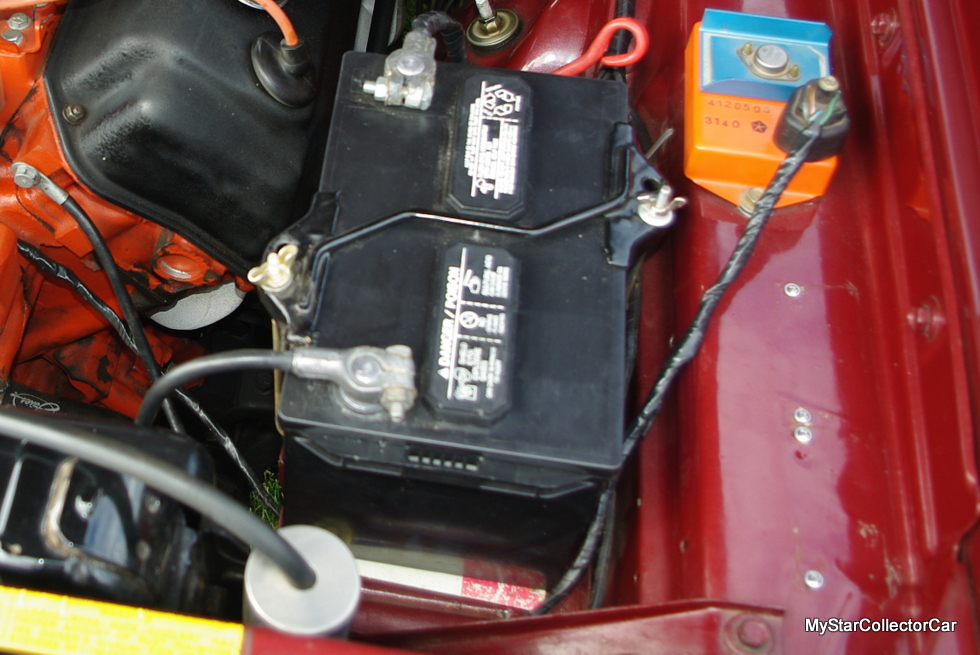 The seats are almost NOS (new old stock) because Leonel acquired them from another GTX that went straight into legendary status as a track car called The Old Trapper. Dan said they "probably didn't have 1000 miles on them". The back seat is original to the Theberge GTX as is the AM/FM radio and the tachometer.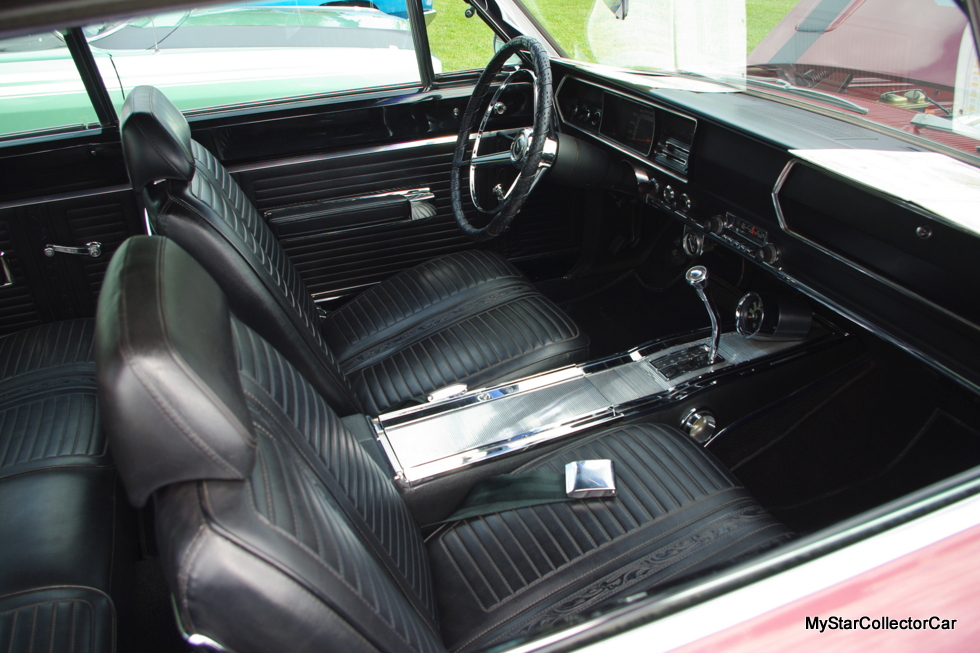 Dan has spent a fair amount of time behind the wheel of the GTX and he said it "drives like a new car". He also said the car gets "20 miles per gallon if you don't kick in both carbs and run it at 65-70". It has a 3:23 rear end  so it hits a comfortable 2700 rpm at that speed but it will unleash the 426 Hemi at higher speeds. Dan explained how his dad tuned it so it would get decent mileage and act civilized in every day traffic but at higher speeds the elephant's power kicks in and the car just keeps winding up to insane levels.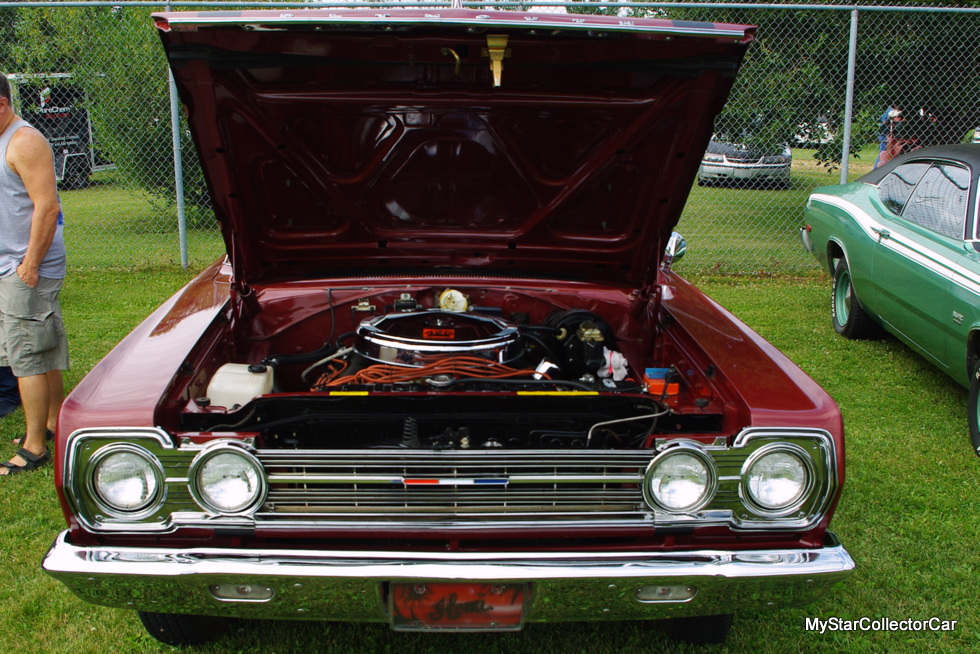 Dan doesn't believe in pounding on his dad's GTX. In fact he finds it to be fairly tame because Dan builds high-performance Mopars and owns several that will run close to—or well below the 10-second barrier. Dan said his dad "taught him all about stock restorations" and  he taught Leonel "a few performance things".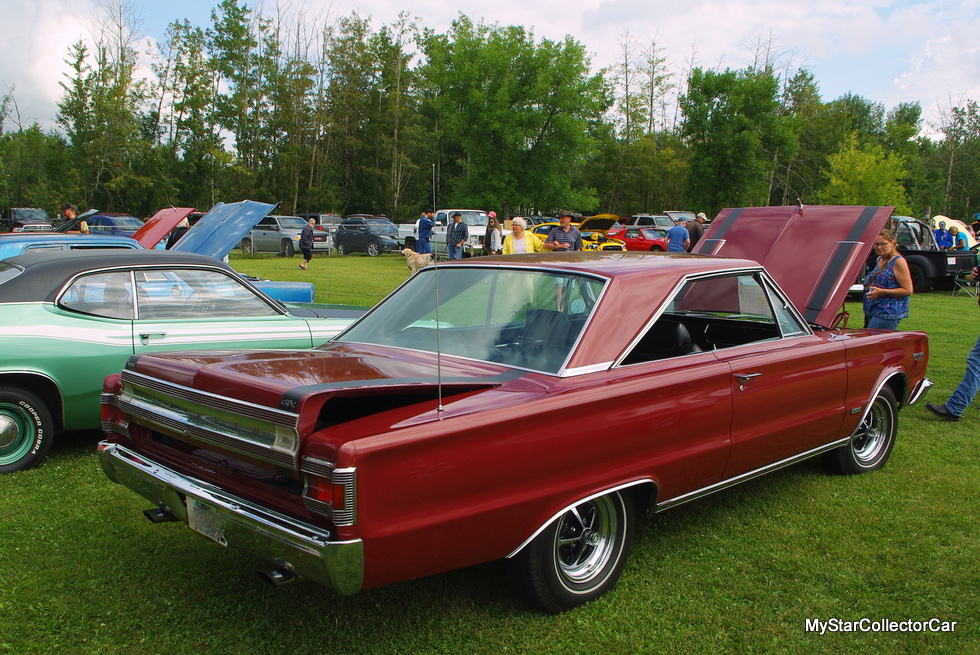 This is definitely a family legacy car but Leonel was a very popular guy in the car world so he left another legacy—a special award for B-bodies at the Red Deer, Alberta Mopar show so his memory lives on in many ways.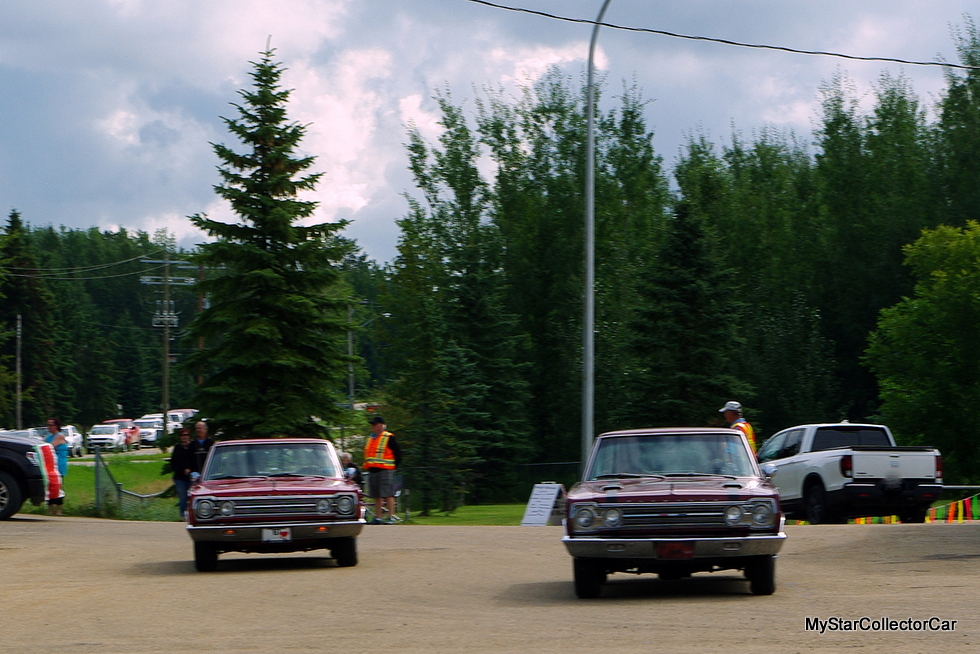 That's how family legacies work.
Jerry Sutherland
CLICK HERE to Like us on Facebook
CLICK HERE to Follow us on Twitter
CLICK HERE to Follow us on Pinterest