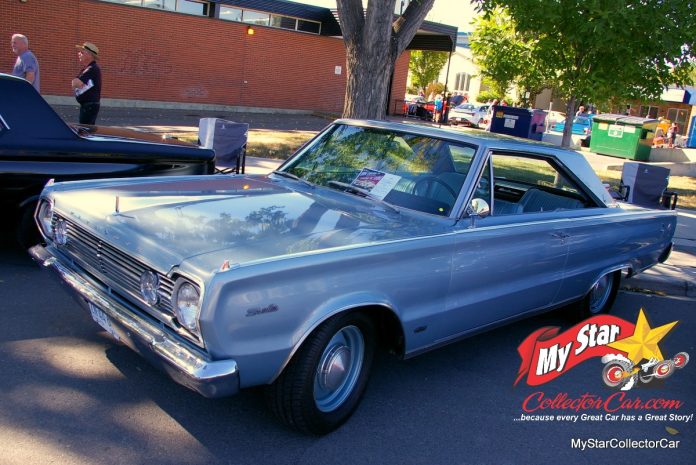 The 426 Hemi will always be a legend in the car guy hobby because it was a factory-built untamed beast of an engine that severely shortened the life of rear tires.
The Hemi was a very large engine that became known as an "Elephant" because of its giant size that dominated the space under the hood of Mopars equipped with the famous engine.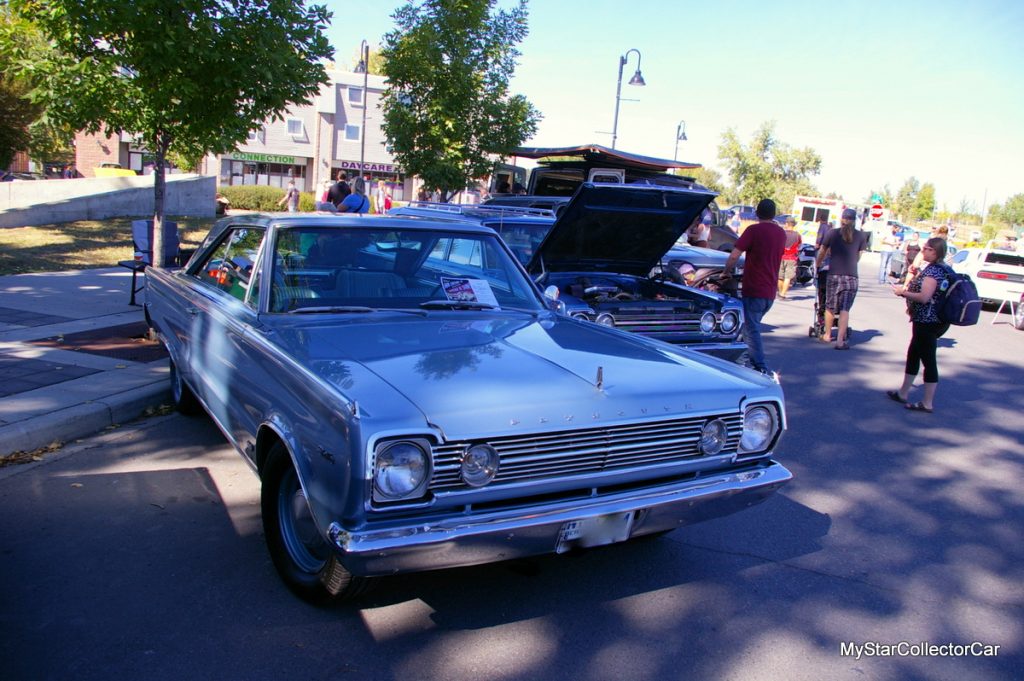 425 horses may have been a modest number compared to a Hemi's true horsepower, but most car guys knew the famous engine was an even bigger beast in a beast's clothing. The Hemi's muscular legend grew until the early 1970s when it became a casualty of an overzealous bureaucratic approach to automotive legislation specifically designed to neuter performance-with extreme prejudice.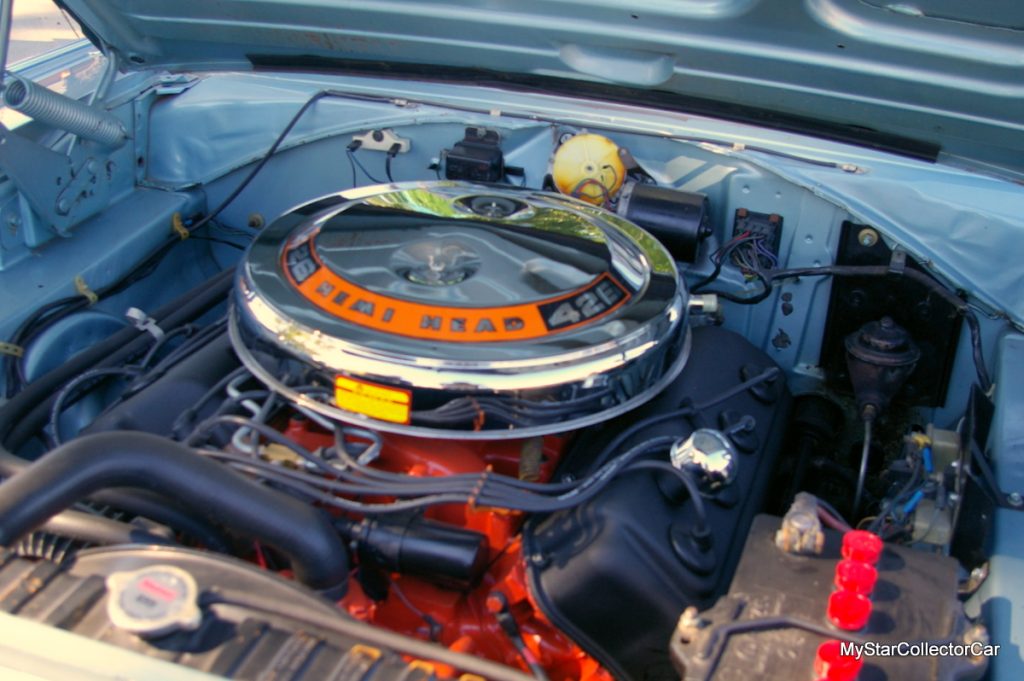 The Hemi had a short life as a factory option for Chrysler products sold from 1966 until 1971, but it was born a legend and will continue to thrive as Mopar's most menacing big block from that era. It was a bloodthirsty Elephant that destroyed everything in its path during its 6-year production run, so ownership of a factory 426 Hemi-equipped car is a very big deal in 2023.
A 1966 Plymouth Satellite would appear to be an unlikely candidate for a Hemi option, but MyStarCollectorcar encountered a pristine '66 Satellite 2-door hardtop with a factory installed 426 Elephant under its hood.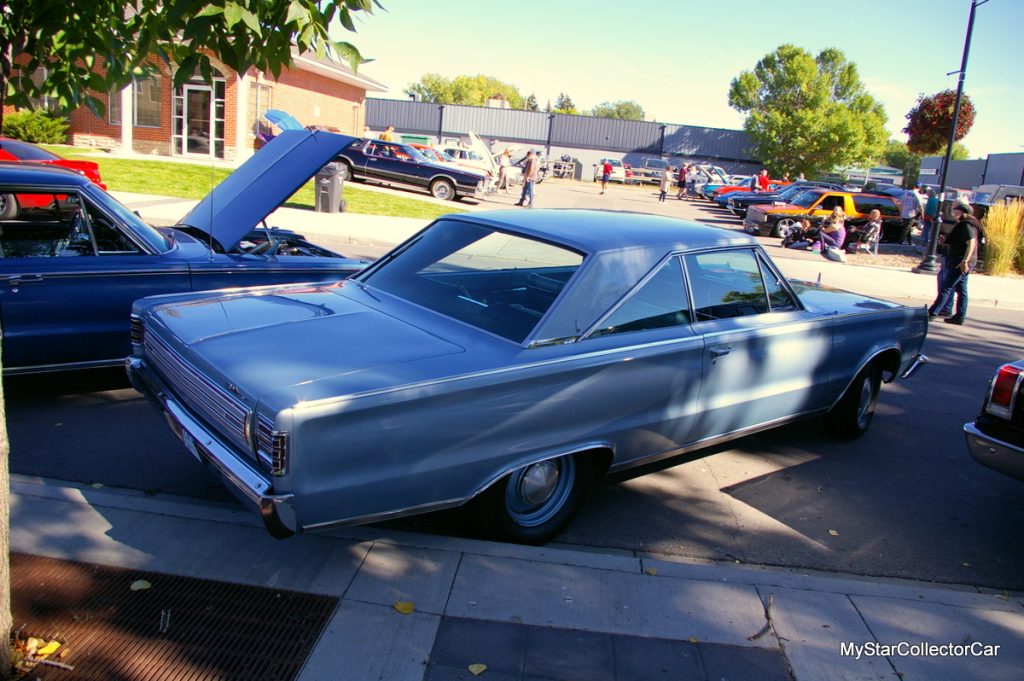 The 1966 Satellite was a step up the rung in the Plymouth ladder and was most notable for its stylish trim package and lean toward luxury in Mopar's caste system. A 426 Hemi option was not typically checked off by most '66 Satellite buyers, so a factory Hemi engine is a rare addition to the cars.
Dale Adams is the proud owner of a Hemi-equipped 1966 Satellite and is well aware of its rarity-particularly since the car has only accumulated 7500 miles (a little over 12,000 kms) since it left a Comanche, Texas dealership 57 years ago.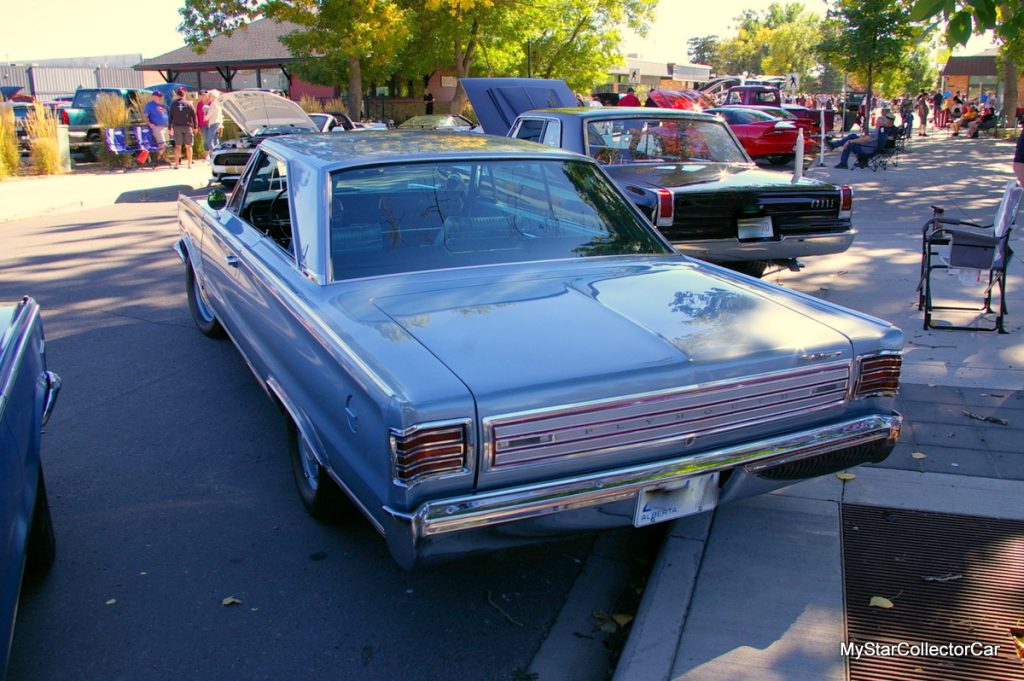 Dale's theory is the Satellite may have been used as a track car instead of regular driving service, so it may have avoided heavy use since its purchase in 1966. He bought the car from a Phoenix, AZ seller in 2012 when the man had a falling-out with a famous TV car auction company and decided to sell it privately to Dale.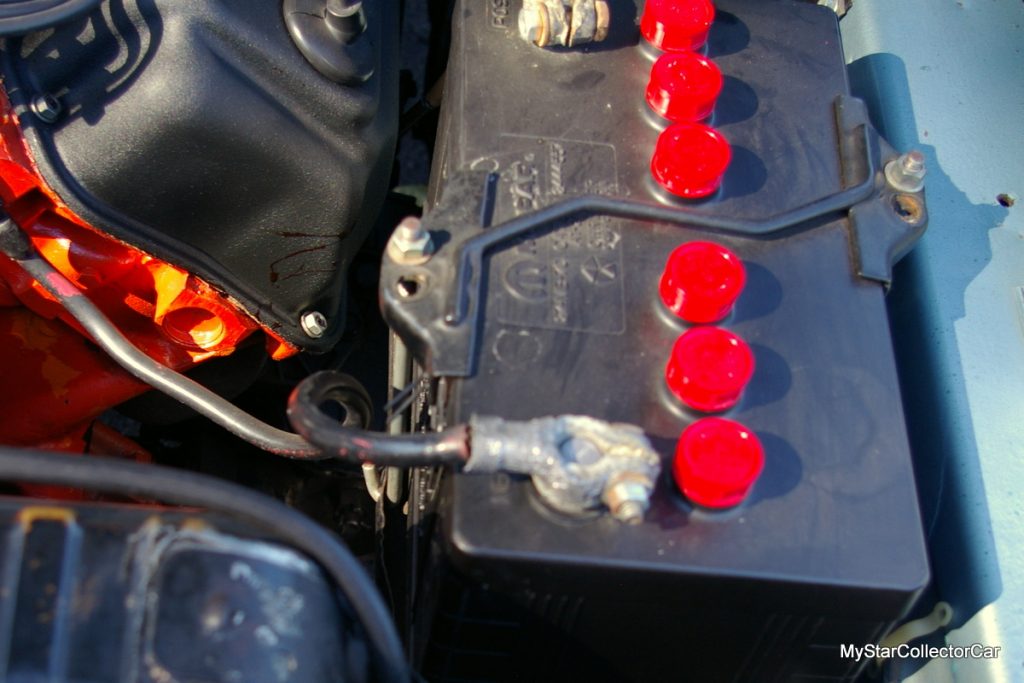 There are few external clues Dale's Satellite is a rocket on four wheels, but the most obvious sign may be the bigger 15-inch wheels and dog dish hubcaps on what was typically a luxury B-body back in '66. The other performance features not visible include a beefier suspension system and bigger brakes to help slow down the Elephant Satellite upon request.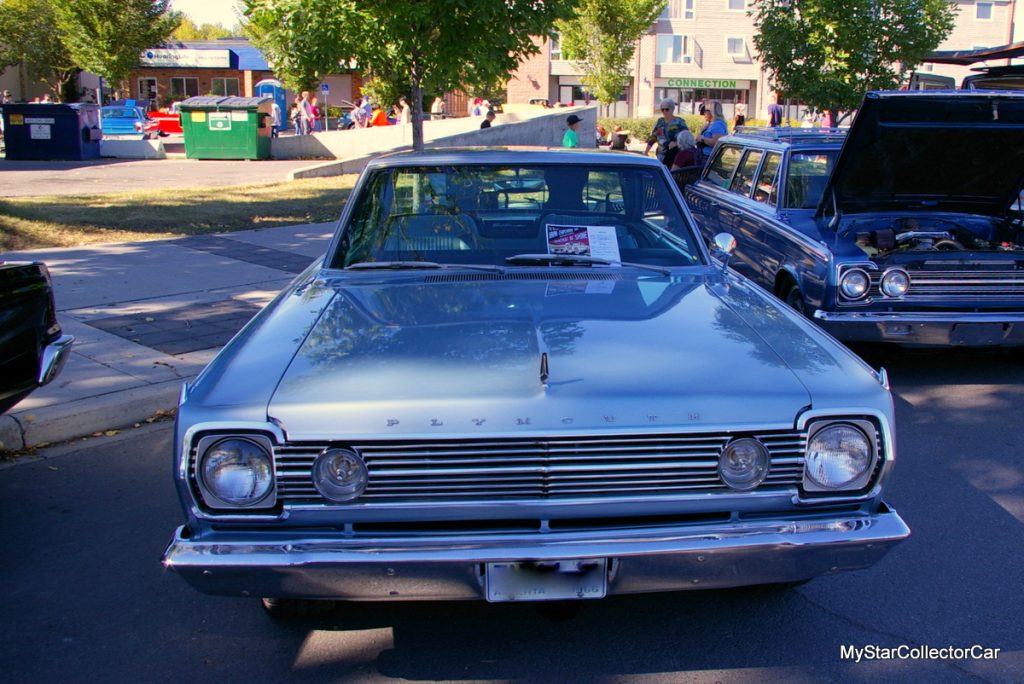 Dale's Satellite is not equipped with power steering or brakes, so his driver comfort levels are tested every time he gets behind the wheel of his rare B-body-which is not often because the car is an extremely low mileage vehicle- and he wants to keep it that way.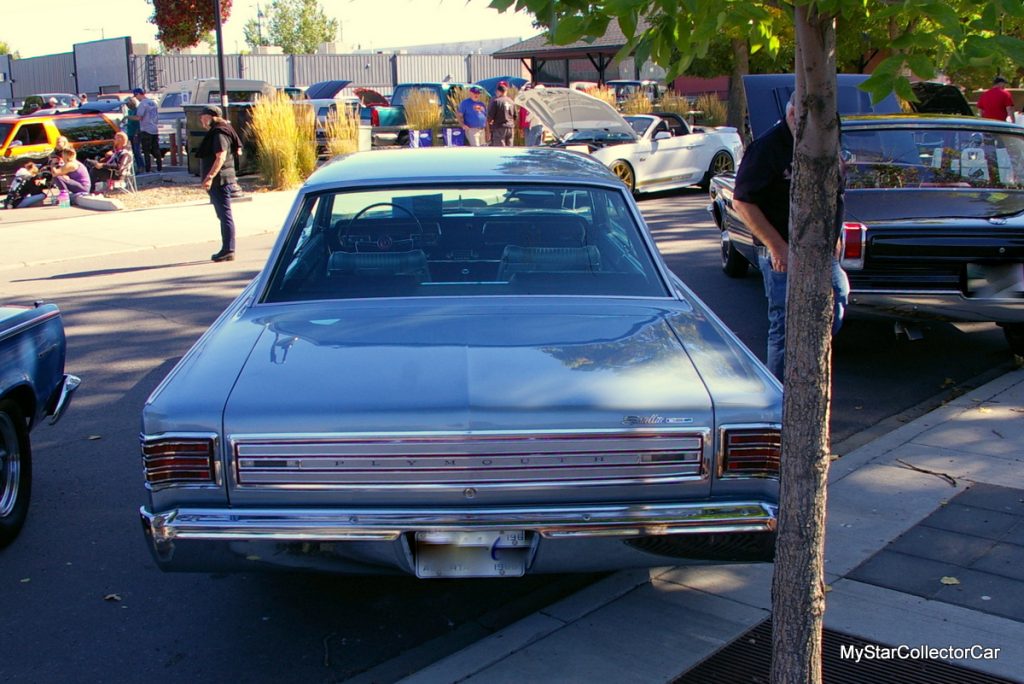 BY: Jim Sutherland
Jim Sutherland is a veteran automotive writer whose work has been published by many major print and online publications. The list includes Calgary Herald, The Truth About Cars, Red Deer Advocate, RPM Magazine, Edmonton Journal, Montreal Gazette, Windsor Star, Vancouver Province, and Post Media Wheels Section.