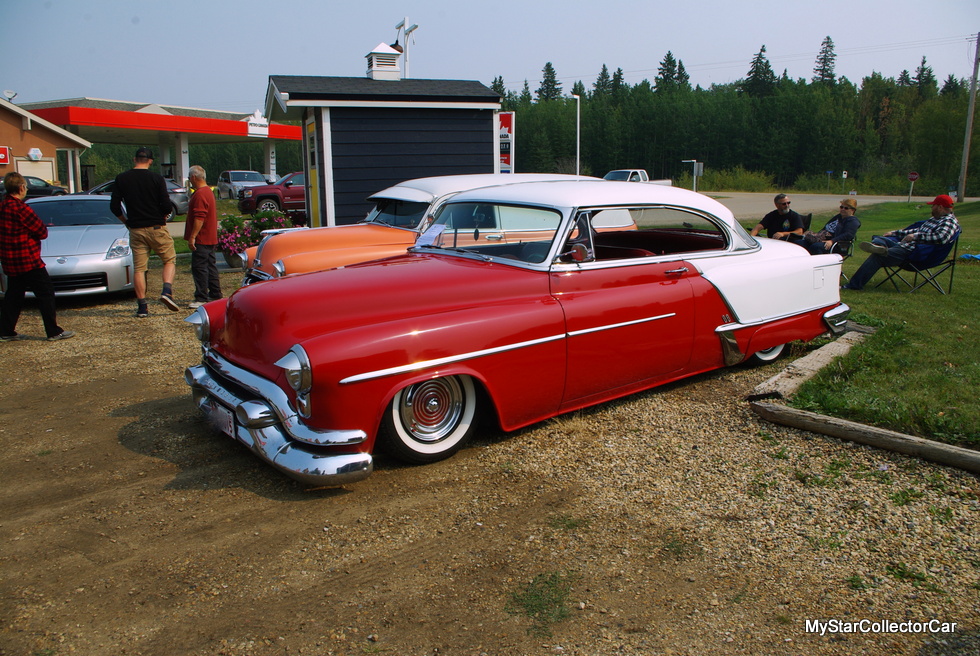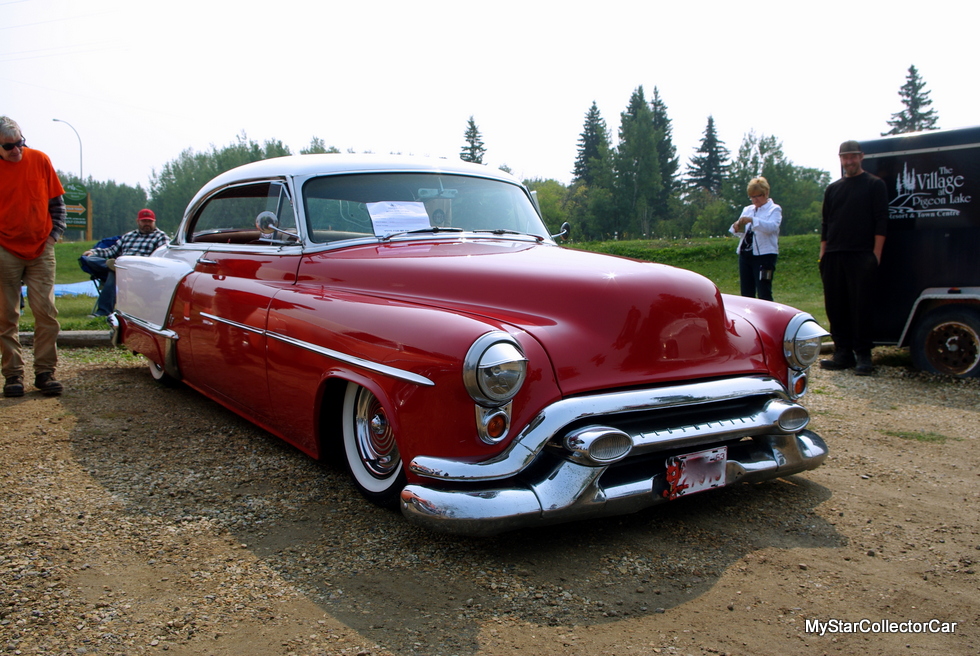 Car guys are car guys by nature so in that sense you can say they have a DNA link that steers them to old iron.
A father can be a huge influence on car guys because they not only pass the gene along—they also teach novice car guys how to hone their skills.
This '53 Oldsmobile Super 88 two-door hardtop is the direct result of a father-son connection through car projects.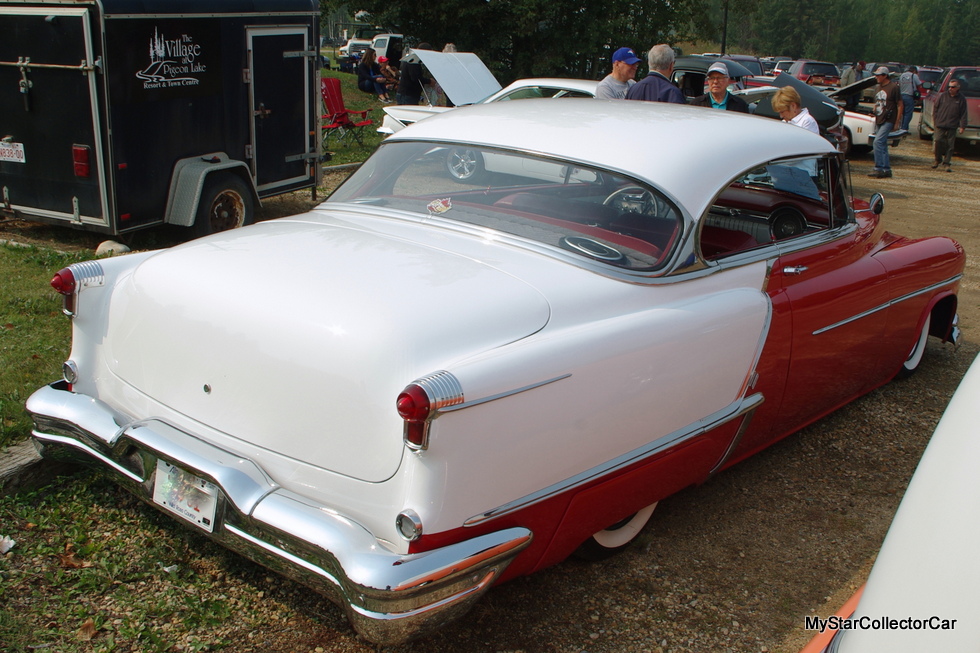 Steve Armstrong is the proud owner of this classic Olds and it was chosen for a variety of reasons. His father is a big fan of early 50s GM iron and owns a '50 Pontiac Sedan Delivery so Steve wanted something "a little oddball" like his dad's car.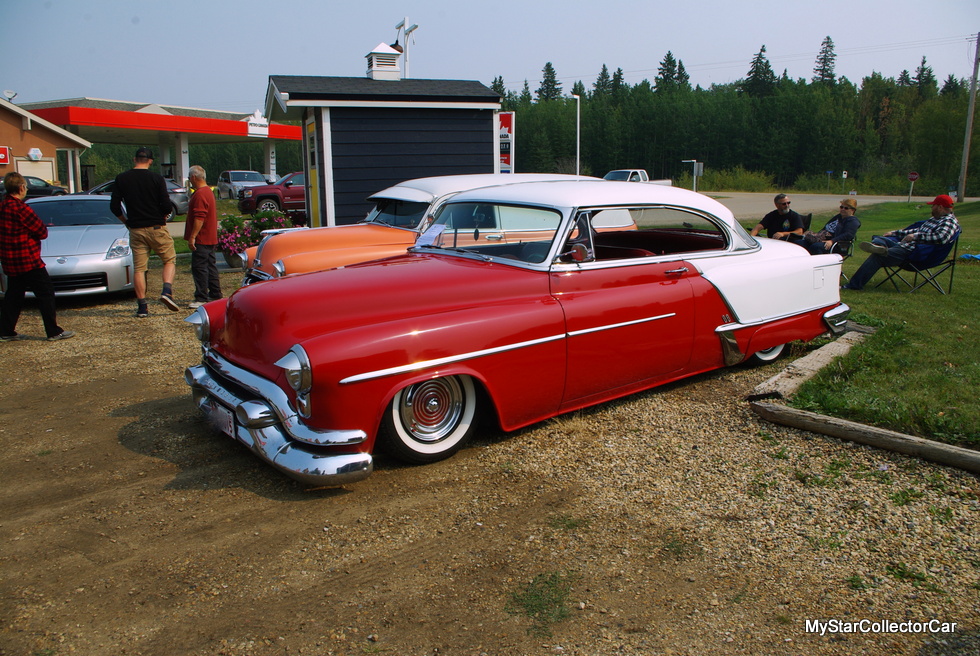 A 1953 Olds Super 88 two-door hardtop is definitely not a mainstream car so Steve said he "saw a lot of Chevy stuff" but this car was very unique. Steve said he hadn't seen too many two-door hardtops in his travels so he popped on the deal.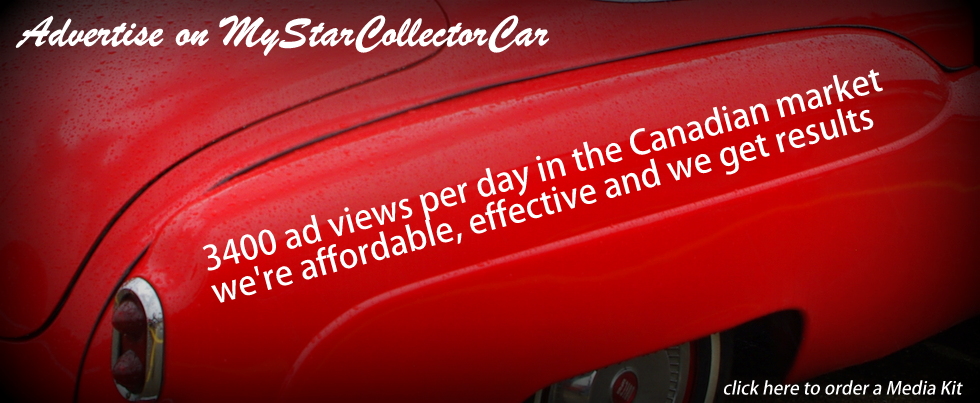 This Olds was (in stock form) a 324 cubic inch 4-speed Hydra-Matic equipped car but Steve had other plans. He called it a "good, original car, a nice driver" but today's world requires far more responsive steering and brakes so Steve went in a different direction.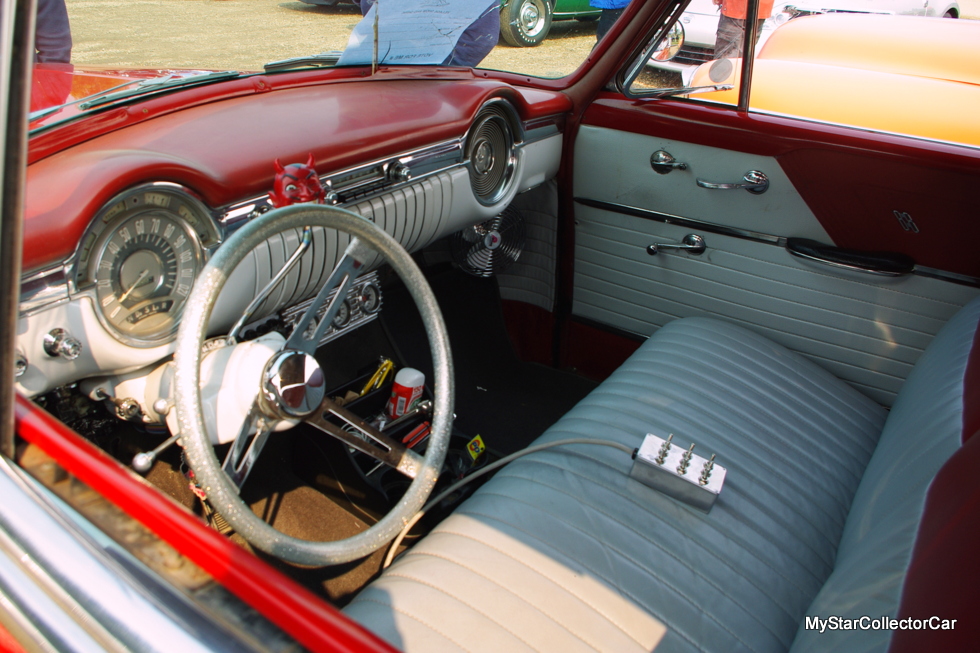 He drove the car regularly in stock form but he had a game plan and it revolved around a 1986 Olds Cutlass donor car. That G-body supplied most of what Steve needed to make this 50s classic handle the rigors of daily driving.
Steve used the front end, the complete power train, disc brakes and the steering column from the Cutlass so this Olds handles like no '53 Olds on the planet.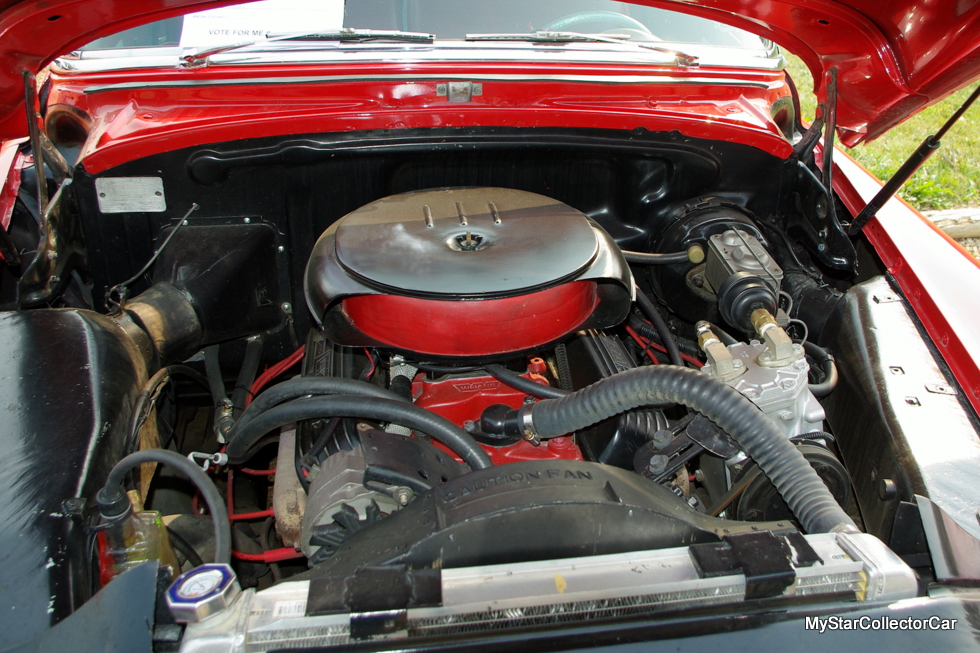 He described the driving experience in the former version of this Olds as "herding it down the road".  The new version is so good he's turned this 66-year-old car into a daily driver in the summer and occasionally "on a nice winter day".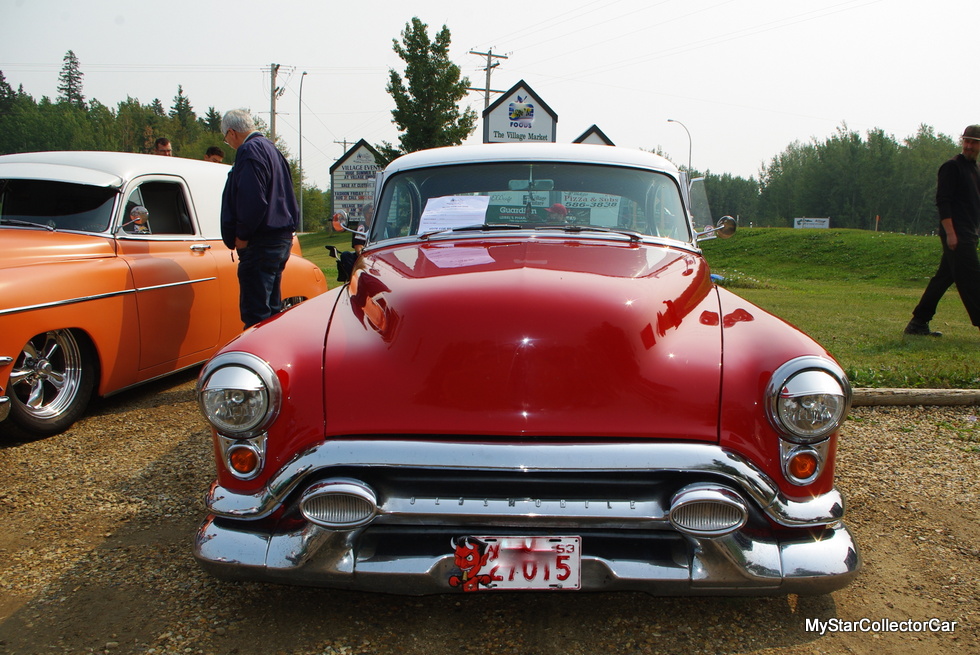 There's another addition to this Super 88. Steve wanted a better ride so this car has air at all four corners. He went in a different direction than his dad because his dad's car has an electric air ride and Steve wasn't impressed with the noise when the pump fires up.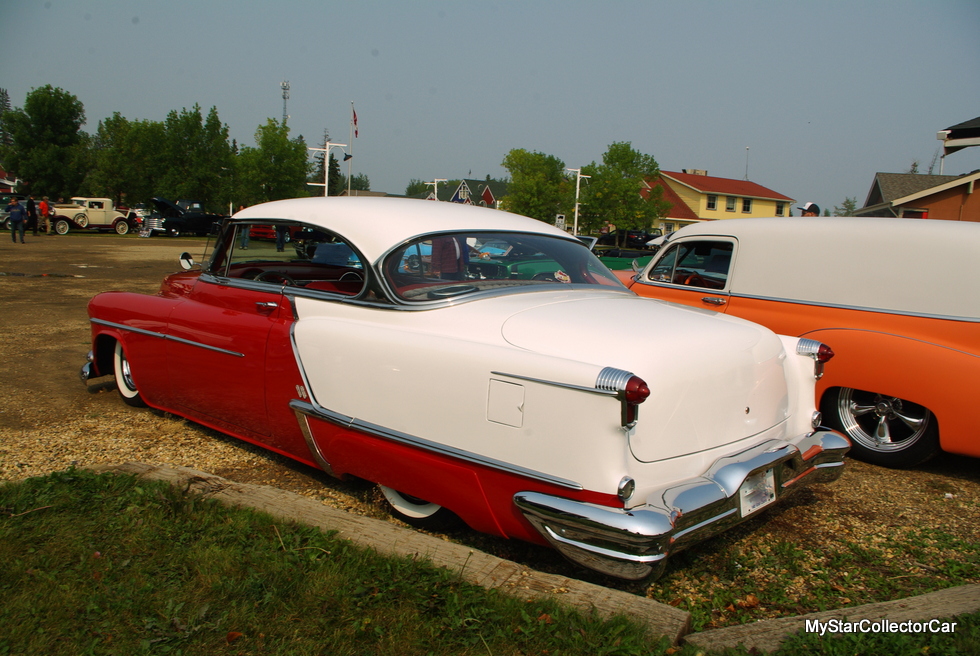 Steve fabbed in an air system from a Jeep compressor and it works well—the pump is very visible under the hood but fortunately a '53 Olds has a lot of room for large add-ons. He said the ride is great—like "sitting on a sofa".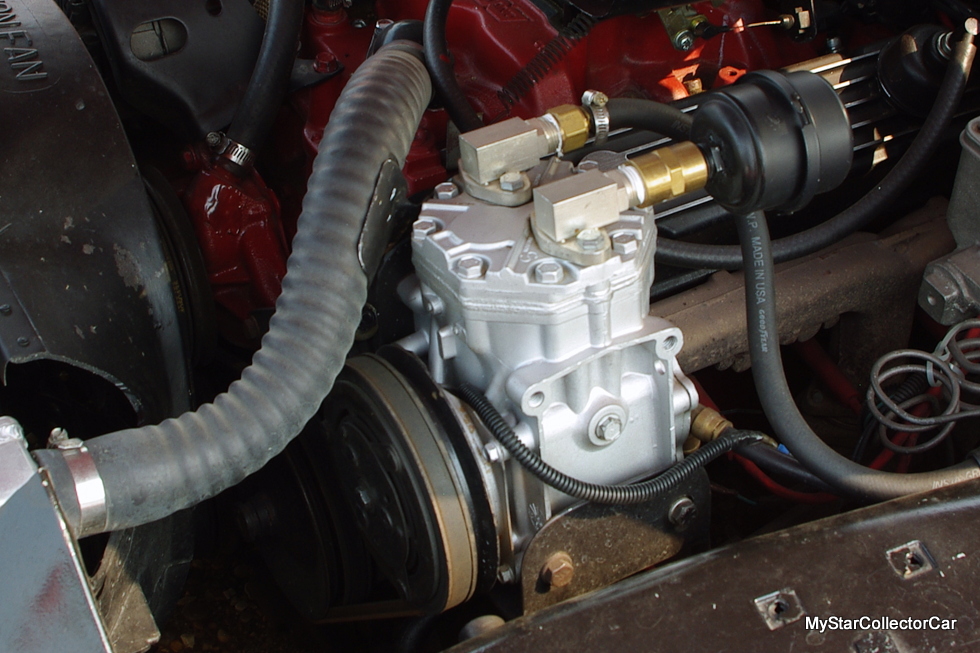 There's a '56 Olds rear bumper on the car now and the wheel covers are also '56 Olds because Steve liked the look.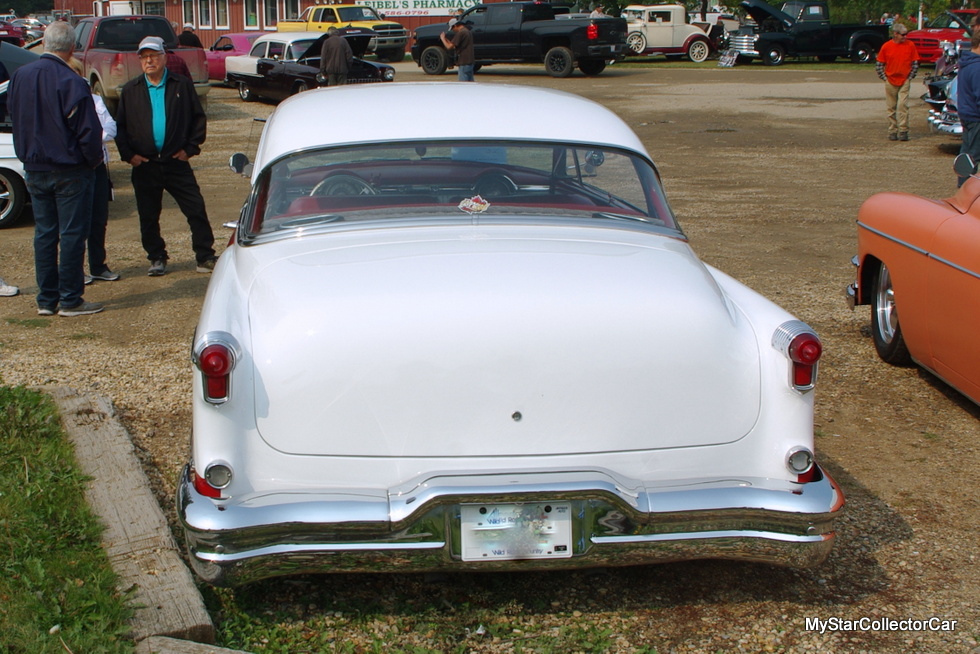 Another modification was born out of necessity. The car is used in a number of parades and it definitely ran hot at idle so he started with a shroud and that made a difference but it still needed help, Steve added an electric fan and the problem disappeared completely.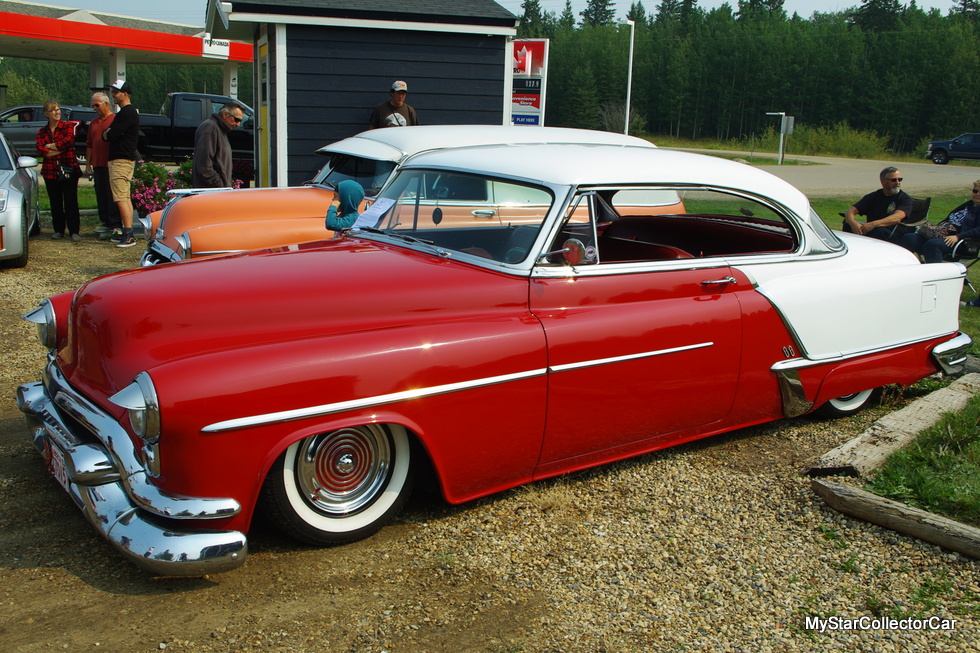 Steve kept the original radio and the extra speakers (plus the one in the dash) are wired to play music through his phone but for him the "real music comes from the engine". The wipers are still vacuum—assisted so they "slow down a little" on hills but they still do the job.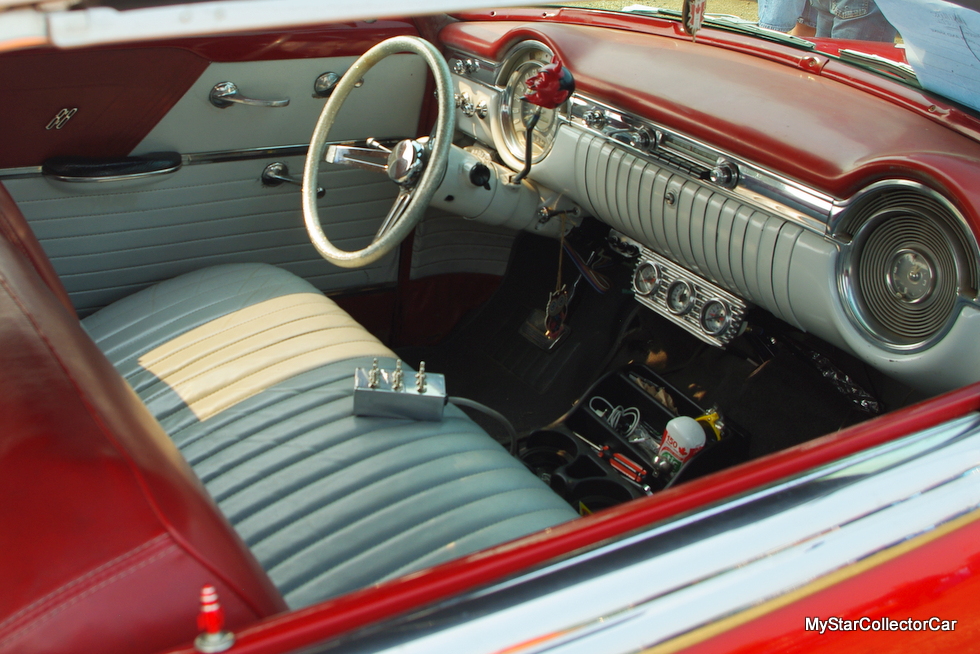 Steve had a lot of help on his  Olds Super 88 from his father and his brother—they've worked on projects together for years and that's where the real connection to this car begins and ends.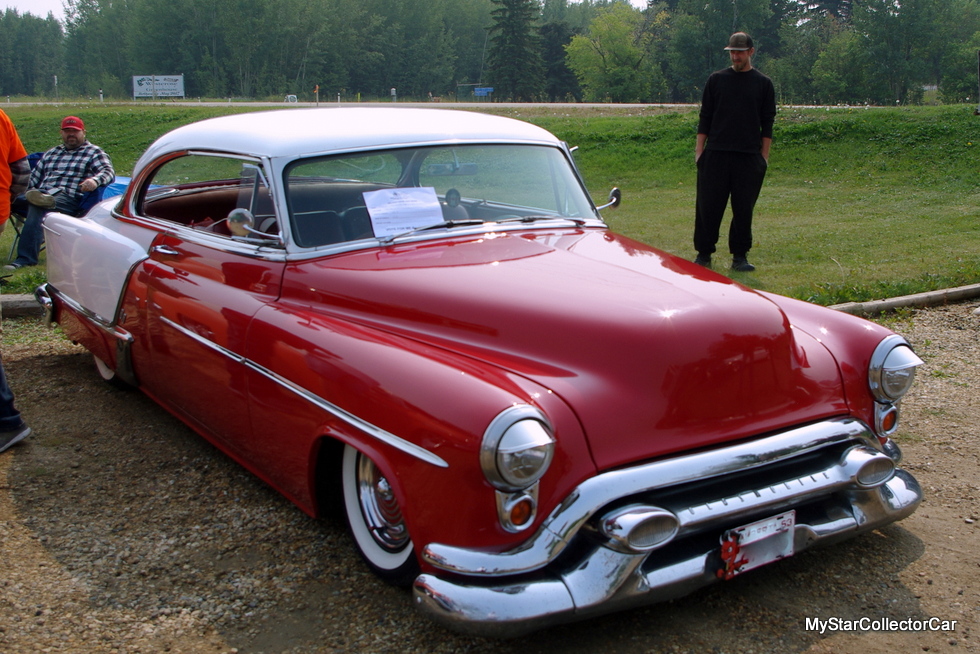 Steve called it a "family thing".  
By: Jerry Sutherland
Jerry Sutherland is a veteran automotive writer with a primary focus on the collector car hobby. His work has been published in many outlets and publications, including the National Post, Calgary Herald, Edmonton Journal, Ottawa Citizen, Montreal Gazette, Saskatoon StarPhoenix, Regina Leader-Post,  Vancouver Sun and The Truth About Cars. He is also a regular contributor to Auto Roundup Publications.
Please re-post this if you like this article.