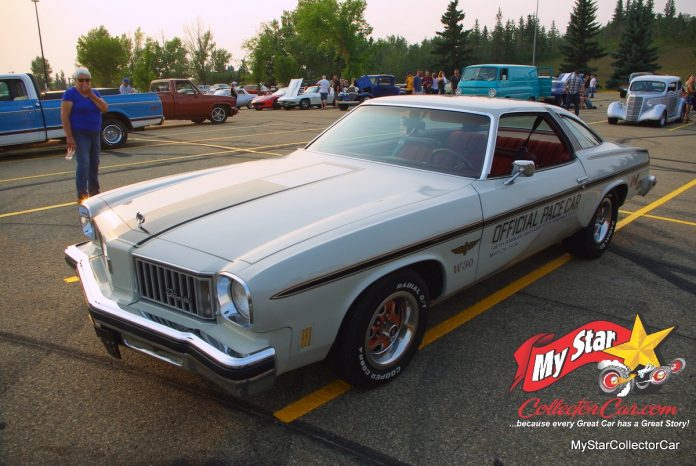 Domestic cars built in 1974 were dealt a harsh blow by overzealous legislators in the United States, along with the disastrous effects of the 1973 Arab oil embargo on overall performance regulations.
General Motors designed a sporty roofline for its two-door hardtop models, along with a short rear deck and long front clip that gave these cars a sleek overall appearance. The 1974 Olds Cutlass two-door hardtop is an excellent example of this GM design concept and helped propel Olds to the front of the pack in terms of style.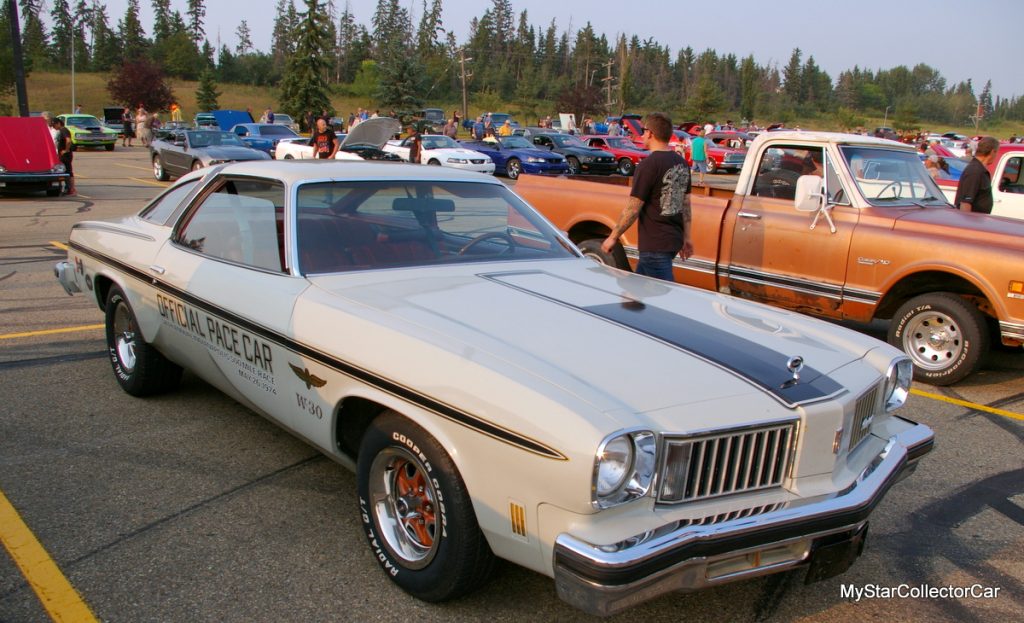 Tom Larson is a big fan of the Olds Cutlass from this era who "always loved them", in his words. His search for an Olds extended into British Columbia Canada's famous Okanagan region when he discovered a 1974 Hurst/Olds tribute car that also celebrated Oldsmobile's designation as the official Indy 500 pace car.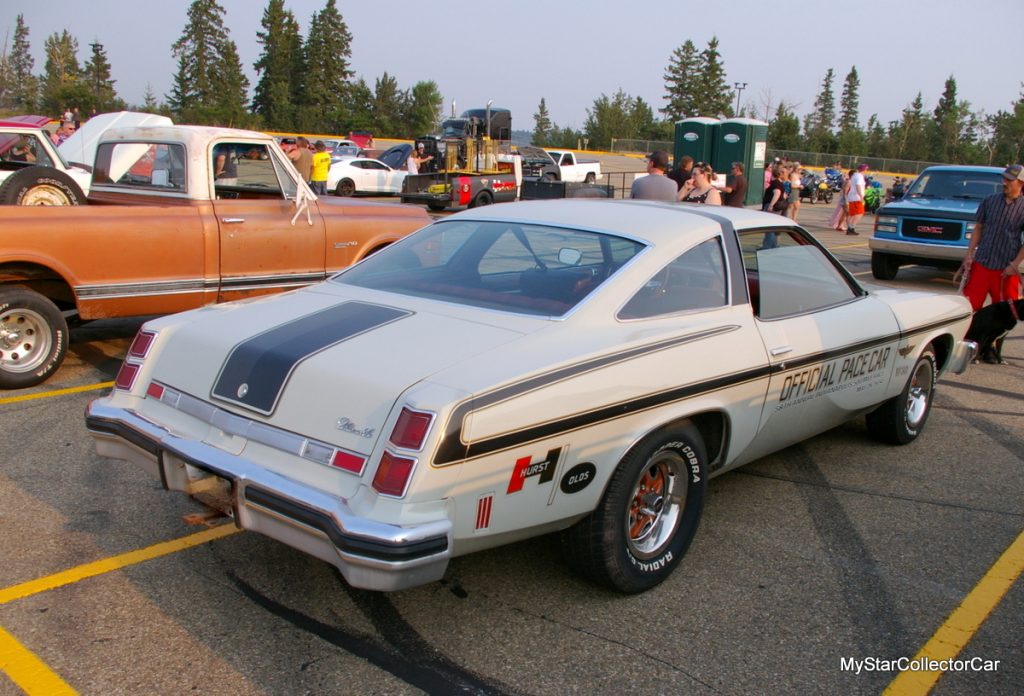 For the record, Indy 500 officials required a convertible model at the time, so Olds had to use a Delta 88 convertible as the pace car because the Hurst/Olds Cutlass was not offered as a drop top in '74. Nevertheless, the Cutlass was designated as the official Indy pace car in 1974, so Oldsmobile was entitled to use Indy 500 pace car decals on special Cutlass models.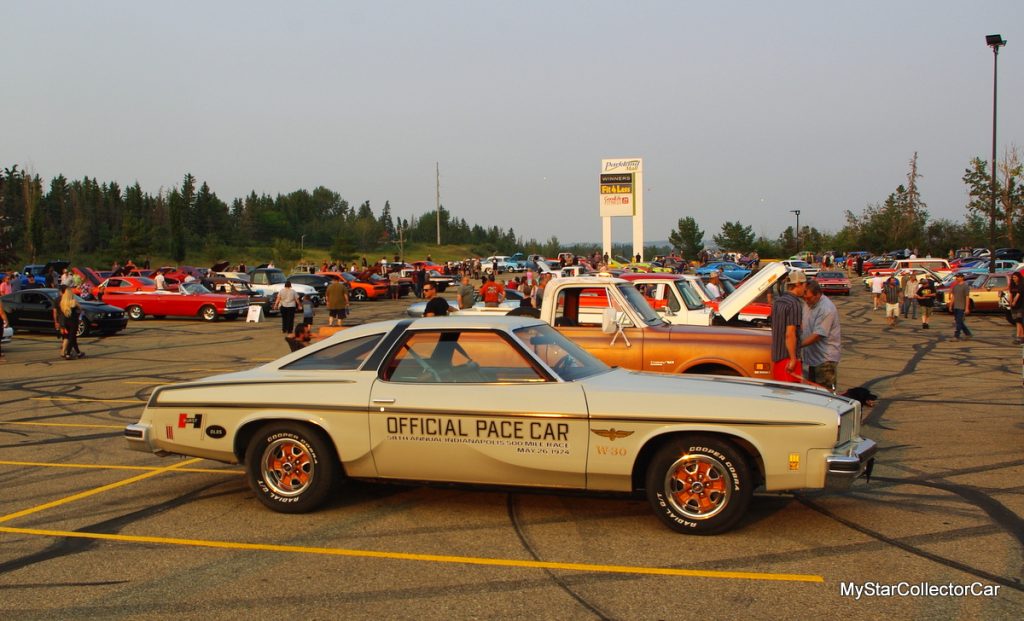 Tom's Cutlass is a tribute to the official pace car model, along with the Hurst/Olds legacy, so it left the factory as a basic Cutlass, but its former owner decided to add the extra cosmetic touches.

As mentioned earlier, Tom's car was an Okanagan car, so it was from an area known for its dry and mild climate, since the Okanagan is a northern extension of the famous Sonoran Desert that runs from Mexico and into the United States before it heads north into Canada. Therefore, an Okanagan car is generally well-preserved because of the drier climate in that region.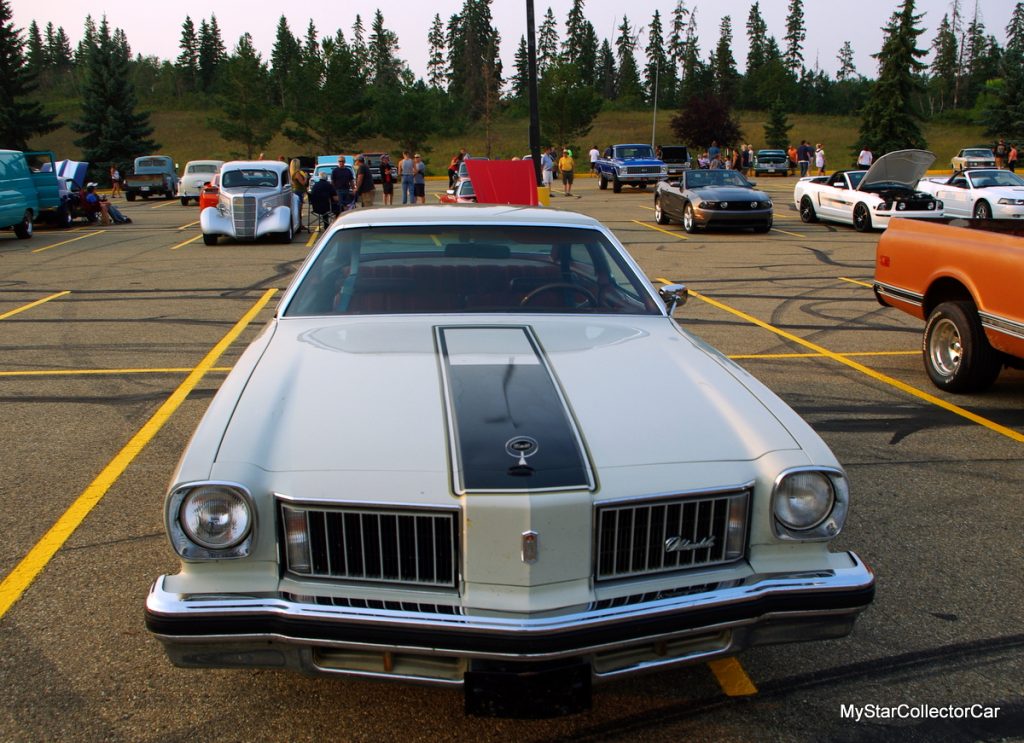 Tom's Olds was also gently used over the past 47 years and still has less than 100,000 miles on its odometer. Tom has a spirit of adventure, so he decided to drive the Olds through the Rocky Mountains back to his Alberta home, even though the car had been out of active service when he purchased it a few years ago.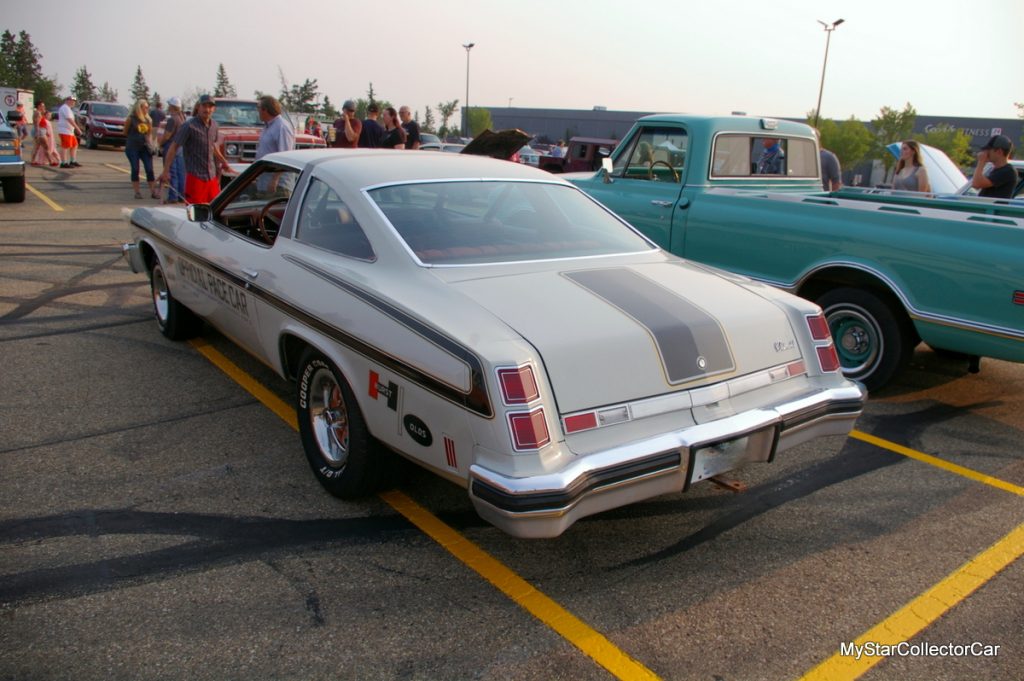 The car was running rough and blew out its muffler while Tom was still in the Okanagan enroute to his home, but it began to run better after the muffler incident and was running smooth as glass when he reached his destination.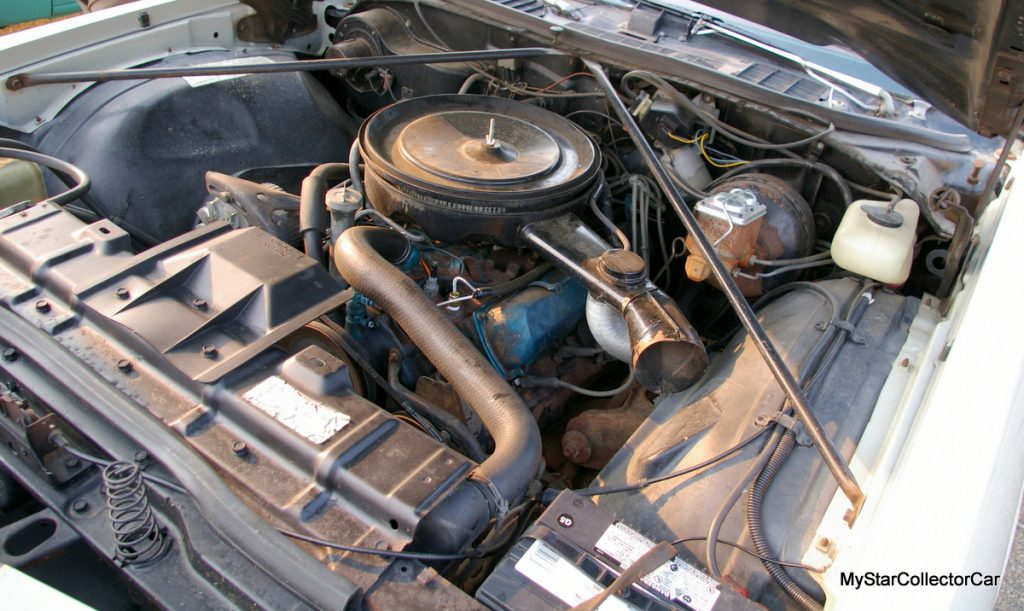 Tom has put about 10,000 miles on the car over the past few years and enjoyed every minute of it. The car has no problem on modern roads and will cruise all day at 70-75 mph, according to Tom.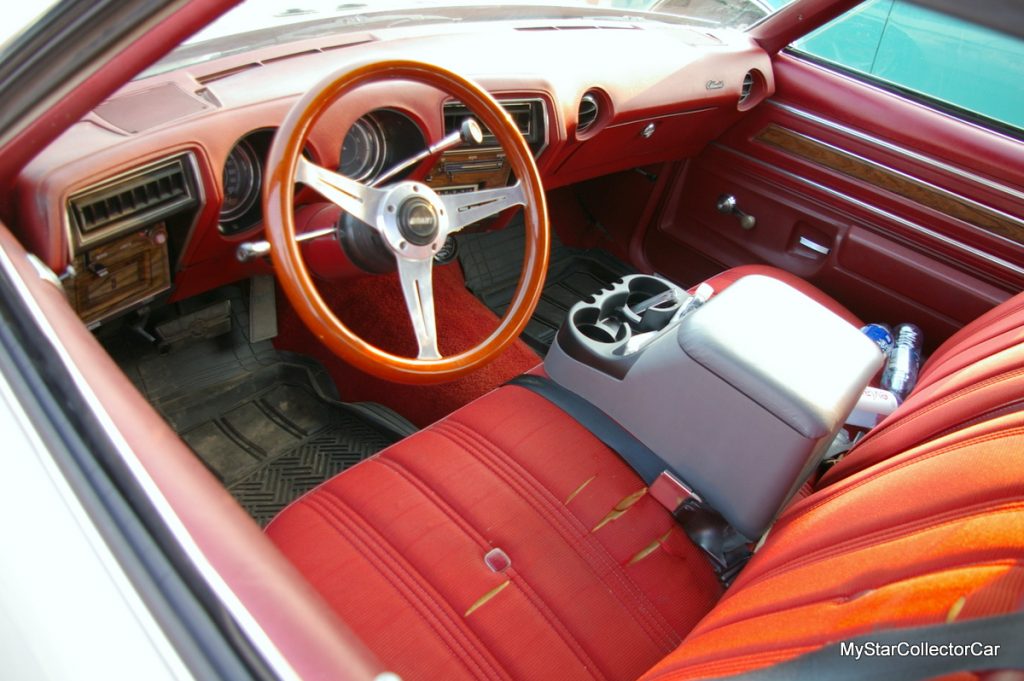 Tom believes his Olds is likely a base model, but it has tilt, power steering and power brakes, along with a 350 cubic inch small block on its list of creature comforts. The stylish orange wheels caught Tom's eye in the ad, but the lure of an iconic Olds from the 1970s was a major part of his reason to purchase it.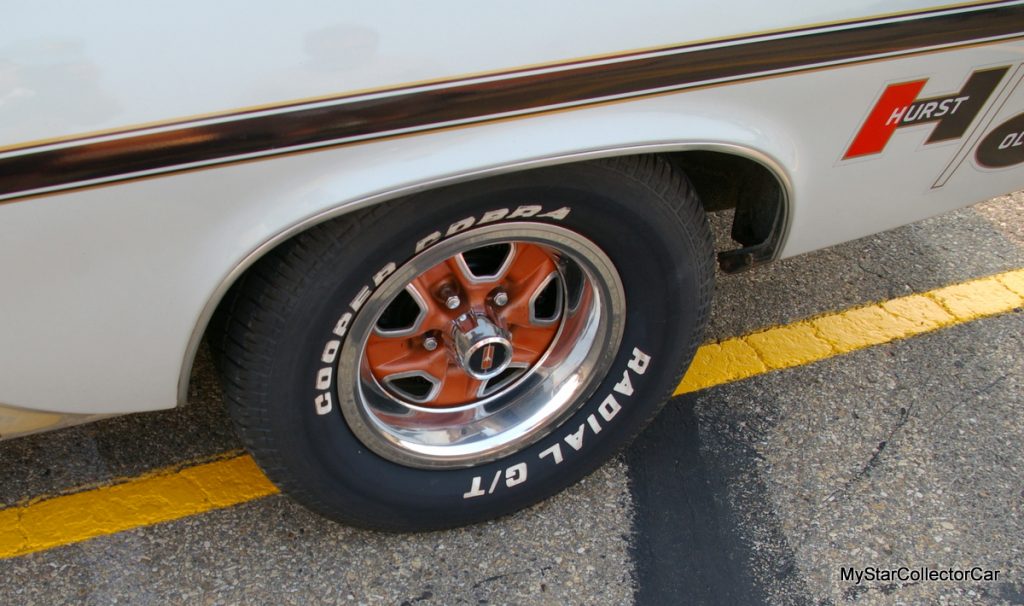 BY: Jim Sutherland
Jim Sutherland is a veteran automotive writer whose work has been published by many major print and online publications. The list includes Calgary Herald, The Truth About Cars, Red Deer Advocate, RPM Magazine, Edmonton Journal, Montreal Gazette, Windsor Star, Vancouver Province, and Post Media Wheels Section.