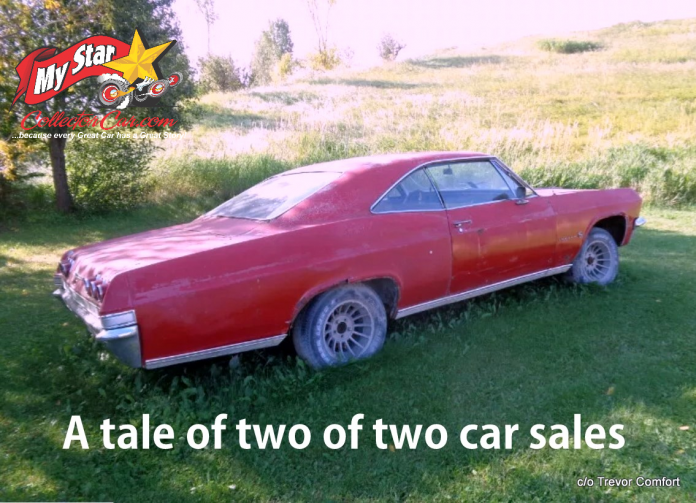 A buddy of mine recently sold a '65 Impala and he took the time to post another ad with "sold" in the title.
He's well-respected in the car hobby for his restoration and custom work, but he also likes to dabble in the buying and selling of vintage iron
I thought about Trevor's ad after I tagged along with my nephew Todd to look at a '67 Dodge Coronet 500 convertible. It was advertised as a "stored inside for 15 years survivor car", but that story was pure fiction. Todd was interested in the car because his dad had owned a red '67 Coronet 500 two-door hardtop, plus he'd done a ground-up restoration a few years ago on a '66 Coronet – he knew these cars front to back.
Todd's idea was to get this car running and drive it as an unrestored survivor, but the list of things wrong with this car was longer than the King James Bible. There were red flags all over the place – he lived in a part of town that could be best be described as sketchy – if sketchy means lowlife heaven. He answered the door while he was smoking a big joint full of skunk-weed, plus he had a project El Camino parked on his front lawn.
His car was stored in a black hole he called a garage and he looked really disappointed when Todd whipped out a powerful flashlight to take an in-depth at this alleged survivor. The engine was torn apart and it was missing key things like heads, carburetor, and everything else you need for a complete engine. Basically, it was a greasy block sitting in front of the car, and the driveshaft was long gone – but that didn't stop this guy from calling it a survivor/driver.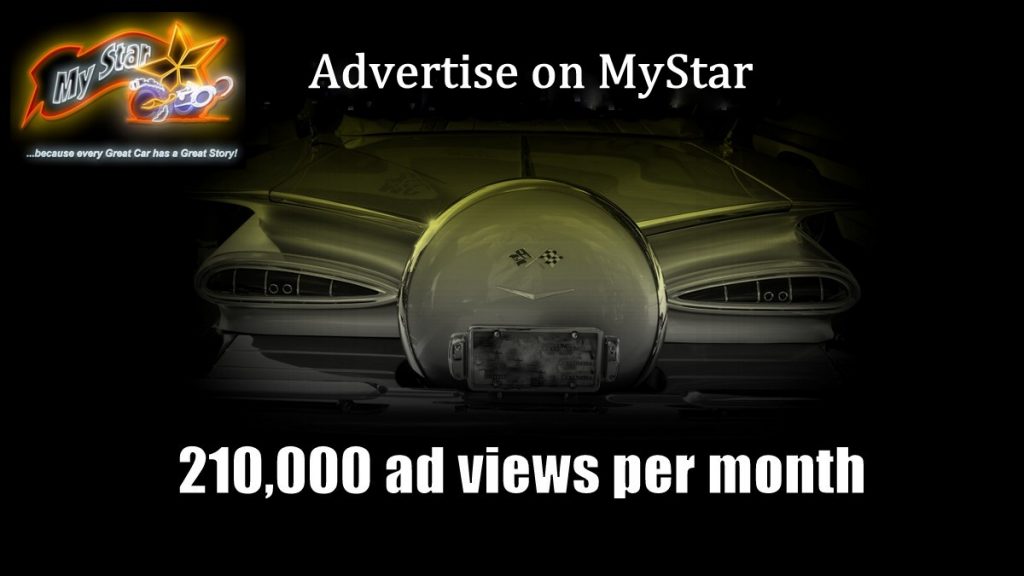 Both quarters were buried under more bondo than you'll see on the shelf at three body shops and he was missing every clip and most fasteners. He bragged about the floors, but he skipped past the crude (and dangerous) repair Todd found on the torsion bar support.
The list of things wrong with this car was massive, so Todd hard-passed on a $5000 nightmare. The real lesson is buried in how this guy hyped the text in his ad to get my nephew to make a 350-mile road trip. Todd's not a rookie in the car world, but he believed this guy.
Trevor's sale was a different story. I want to quote from his ad to make some points, because he's the polar opposite of the guy with the Coronet.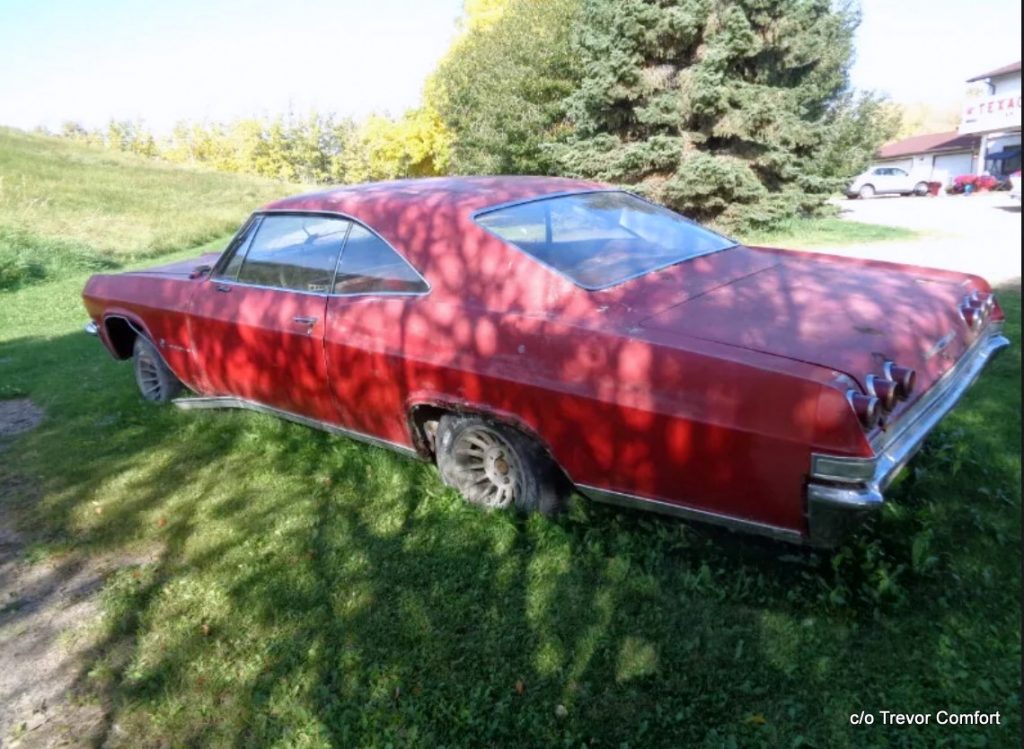 "Hi. I just sold this 1965 Impala for full asking price. Why ? because it was FAIRLY priced. Rather than posting a price I dreamed of on my way to Barrett-Jackson. I looked to the "Old Cars Report Classic Car Price Guide"
Because my car had lots of rust it is classified as a # 6 car (parts car) The book valued it at $1200.00 I threw in a set of old mag wheels and a couple nice front fenders and listed it at $1500.00 firm.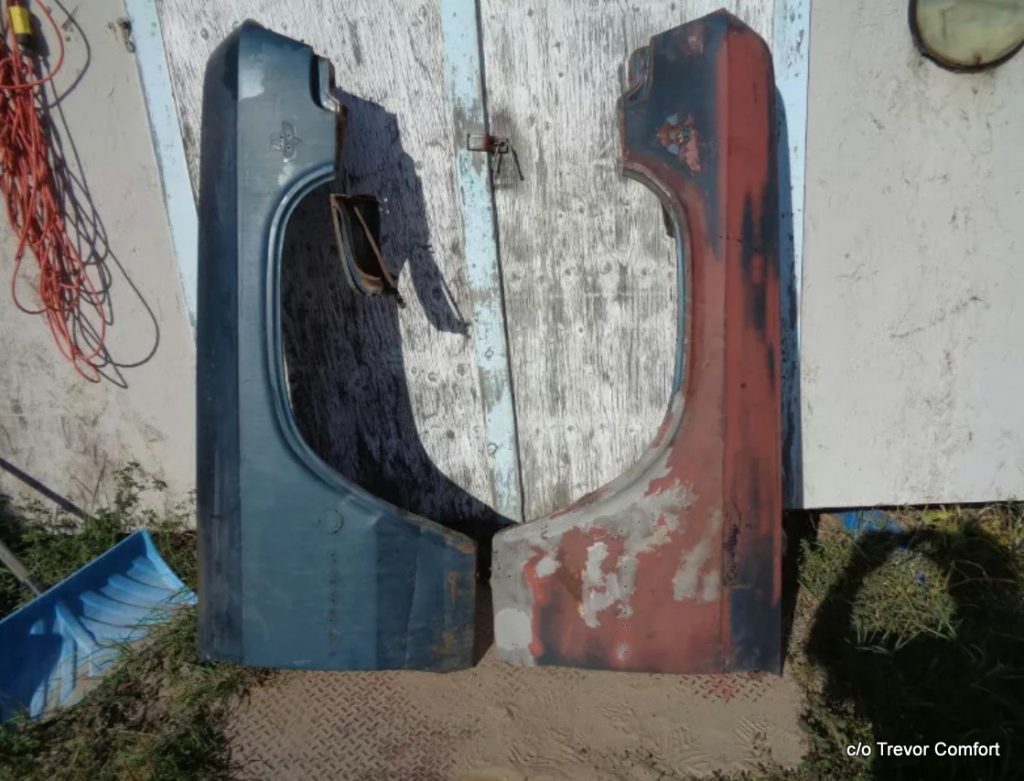 I think this is the way to sell cars. No guessing games, with offers only to be accused of being a low-baller — no over inflated prices. I see a whole lot of parts cars/project cars for sale sometimes up to a year. Why? Could it be they are overpriced? I am not trying to say I know it all because I do not. I am just saying it would be good for everyone to be FAIR, with prices. Cars would get sold, people who have the passion to restore a classic car would have an easier time finding the parts they need and so on".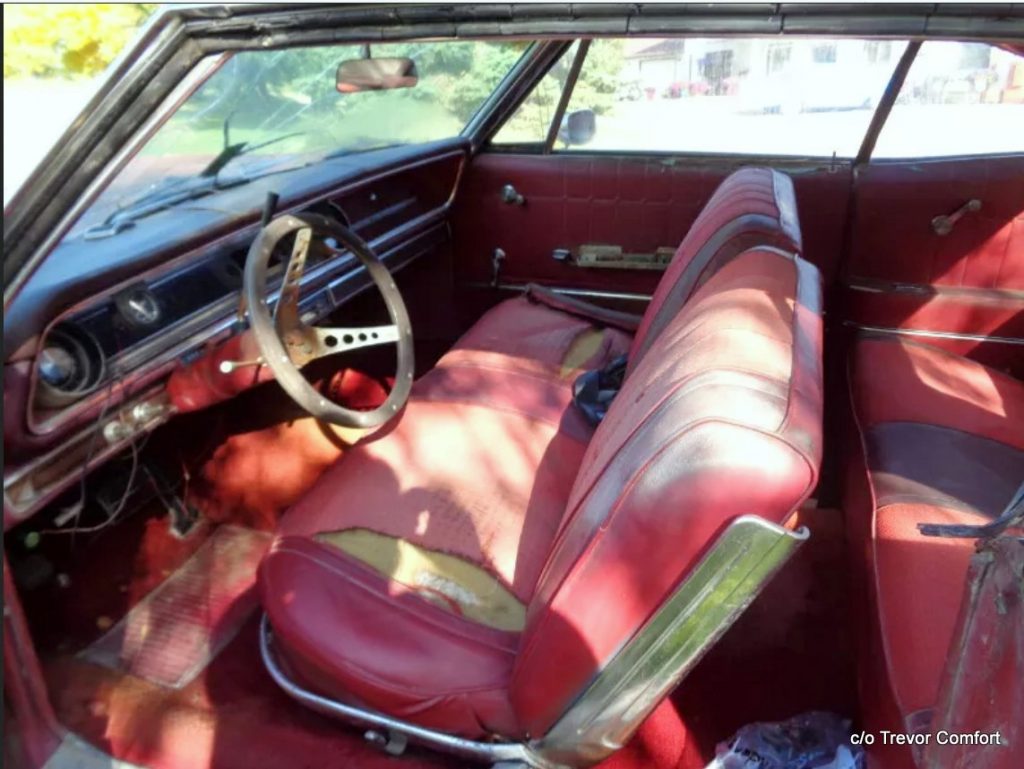 It's a win – win for everyone. We all must remember that like everything else, car values go up AND down with local economic downturns. My message is for people who really want to sell, but do not know what the car is worth. Thanks for reading my theory on selling parts cars & projects. This message is NOT meant to offend anyone.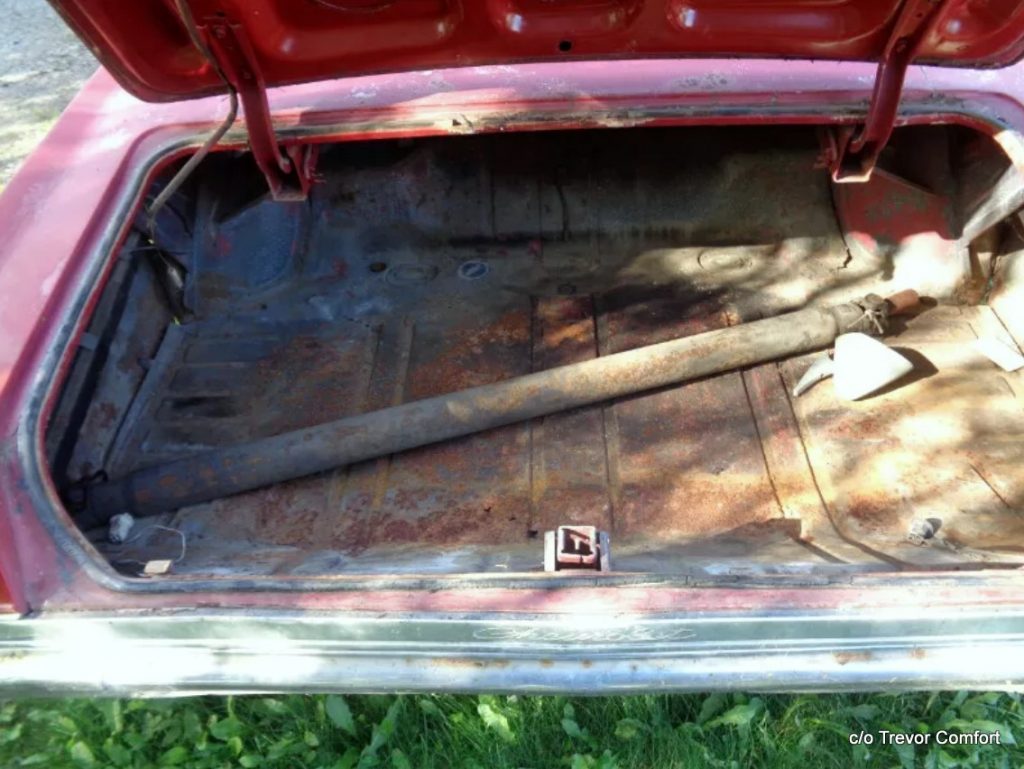 Trev received many emails supporting his position, but Mr. Coronet will never get 5K for his massively overpriced basket case, because he's not realistic or honest. Trev summed it up best:
By: Jerry Sutherland
Jerry Sutherland is a veteran automotive writer with a primary focus on the collector car hobby. His work has been published in many outlets and publications, including the National Post, Calgary Herald, Edmonton Journal, Ottawa Citizen, Montreal Gazette, Saskatoon StarPhoenix, Regina Leader-Post, Vancouver Sun and The Truth About Cars. He is also a regular contributor to Auto Roundup Publications.
Please re-post this if you like this article.