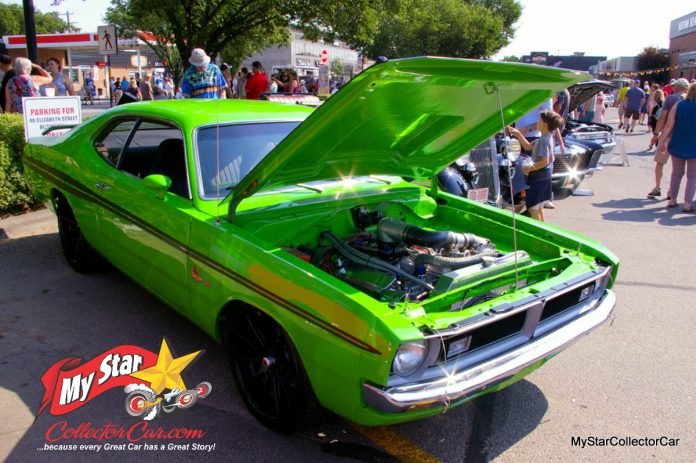 Reuben Kravitz is no relation to the famous Lenny Kravitz, but his 1971 Dodge Demon is a rock star at every car show because his A-body is an amazing resto mod build.
The Duster was a stylish fastback based upon the Valiant platform, while the Dodge Demon was a striking fastback based upon the Dart platform. Both Mopar A-bodies offered a variety of engine options that ranged from Slant Sixes to the famous 340 small blocks.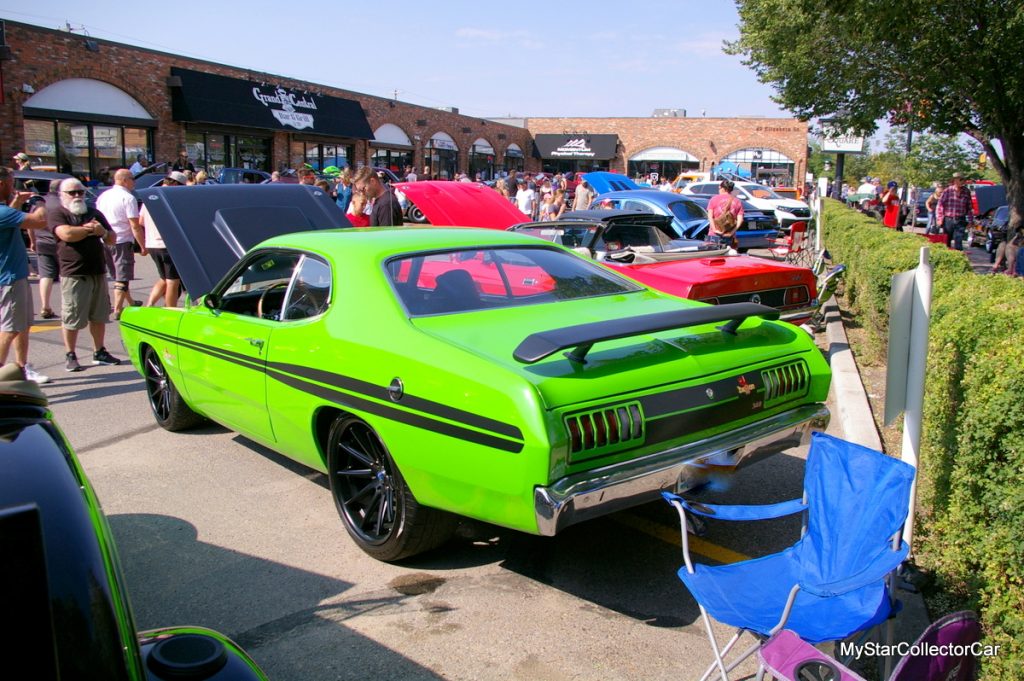 Reuben had a completely different engine plan for his '71 Demon when he chose to rebuild a 408 stroker engine with EFI (electronic fuel injection) that now puts out a modest 650 horsepower for his car.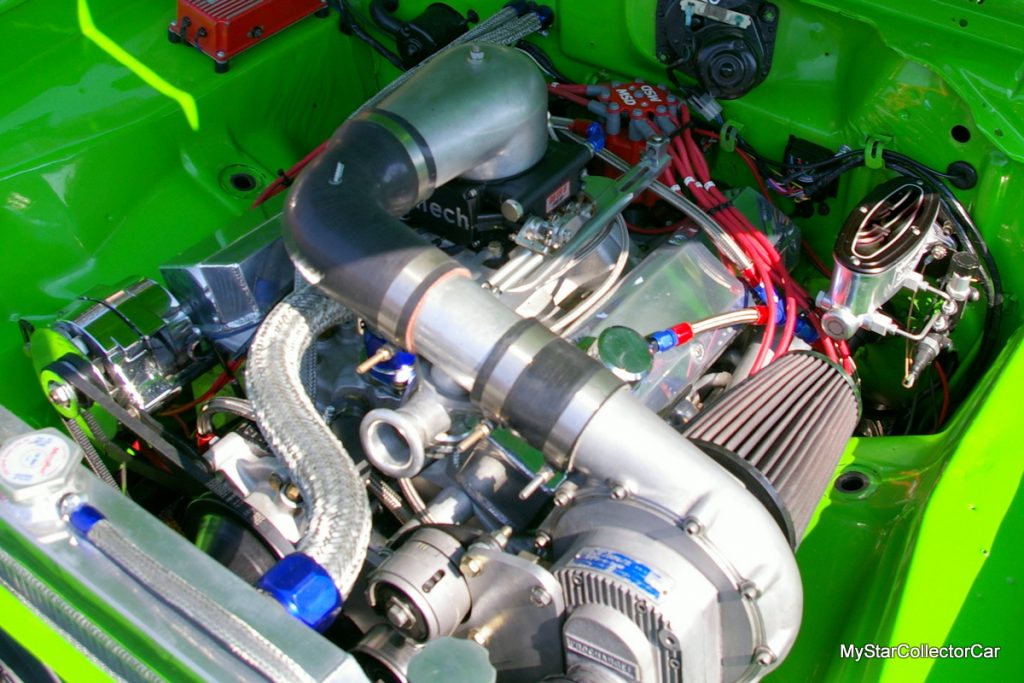 A little history: Reuben initially purchased the Demon in 2003 when it was an orange car and had fewer horses under its hood. He subsequently sold the car but reacquired the Demon in 2013 and devised a brand-new game plan for it.
The 408 cubic inch engine was an important piece of the puzzle, but Reuben wanted to build a car that could handle the giant horsepower boost. He replaced the Demon's original front torsion bar and rear leaf suspension with tube steel coil-overs on all four corners of the car, along with a mild tub to handle the wider tires.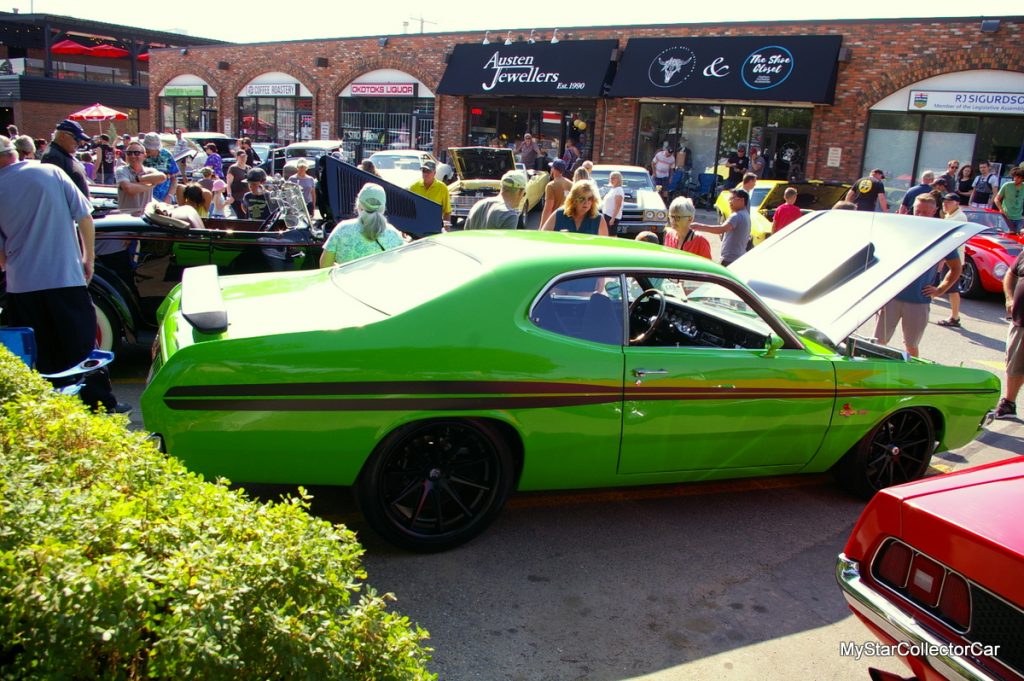 Reuben also added big disc brakes on all four wheels to rein in the 650 horses when the situation warrants it.
The Demon was given a hot engine upgrade, so Reuben used a bigger B body radiator for extra cooling, along with an electric fan system. The engine has a free-breathing exhaust system that consists of headers linked to a 3-inch X pipe. Reuben describes the car as noisy and, given his description of the custom exhaust system, we at MyStarCollectorCar believe him.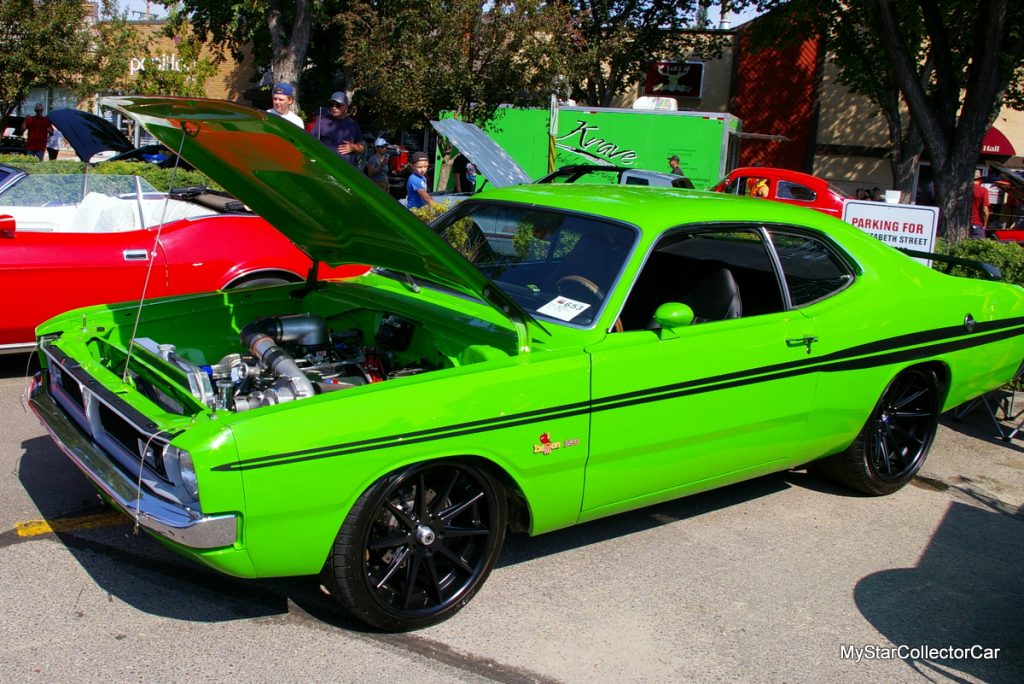 For the record, Reuben is a heavy-duty mechanic by trade and a hands-on builder, so he tackled the engine and four-speed manual transmission rebuild on his own because he had the expertise to handle the task.
The upgrades include an aftermarket gauge package that allows Reuben to pay close attention to his Demon's vital signs when he is on the road, along with a lightweight one-piece fiberglass performance hood that contrasts very nicely with the car's lime green paint scheme.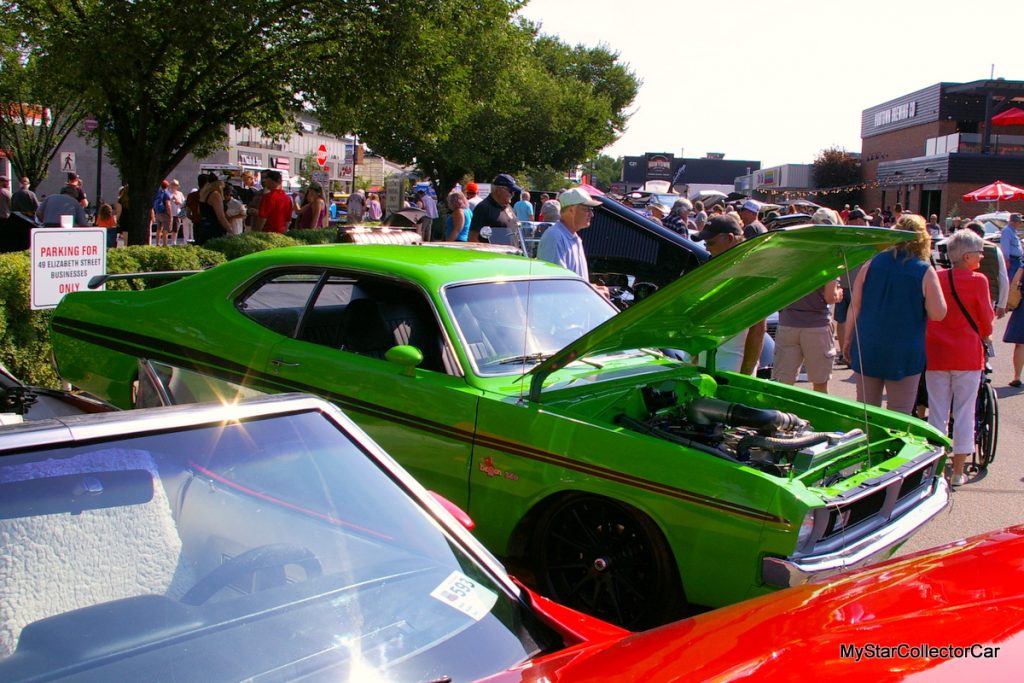 Reuben stuck to high back A-body front seats in the Demon because they are a comfortable fit and look very natural in the car.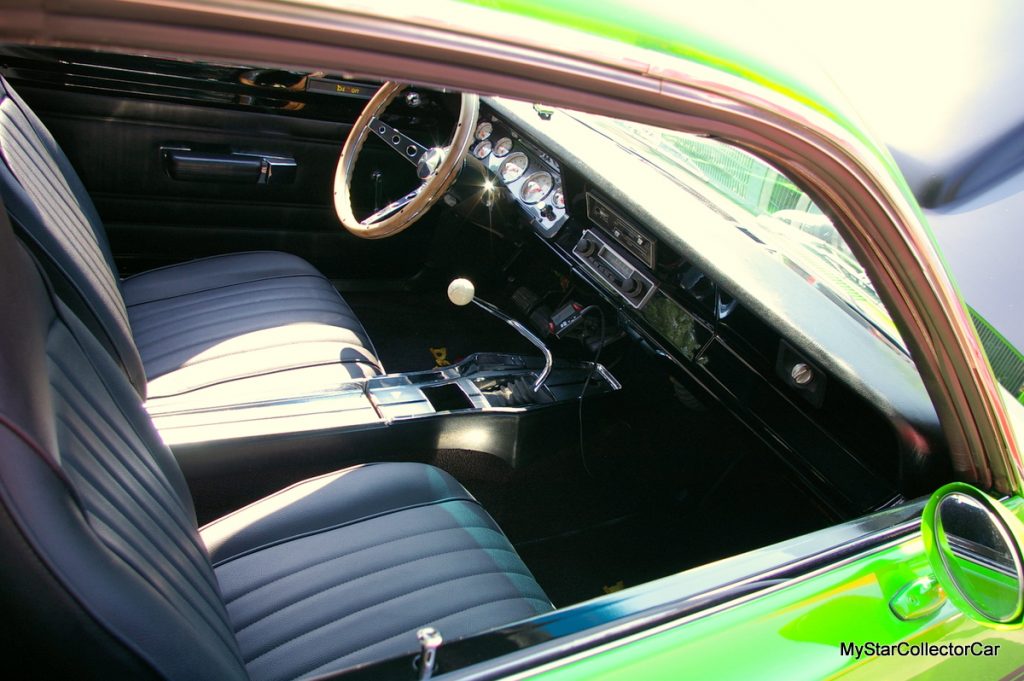 The car has been on the road for the past six years since its reunion with Reuben and now lives a pampered life under his watch. He does not race the car or push it to the max because Reuben knows his lightweight road rocket has plenty of horses to spare and could be a handful because of its brute force powertrain.
BY: Jim Sutherland
Jim Sutherland is a veteran automotive writer whose work has been published by many major print and online publications. The list includes Calgary Herald, The Truth About Cars, Red Deer Advocate, RPM Magazine, Edmonton Journal, Montreal Gazette, Windsor Star, Vancouver Province, and Post Media Wheels Section.