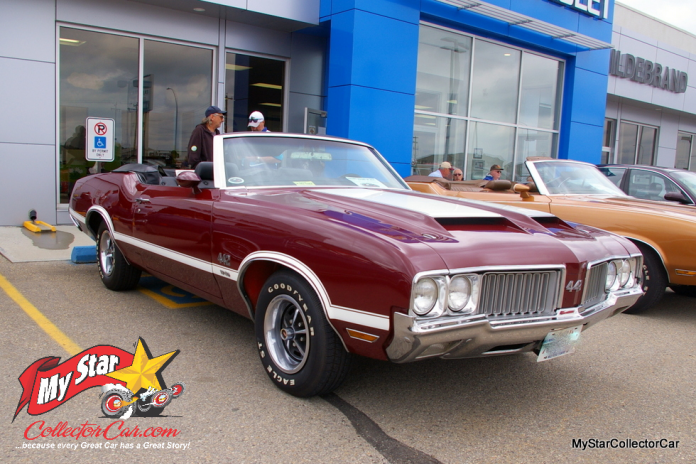 The Oldsmobile brand was a big part of the General Motors family during its lengthy production run that started with Olds as an independent manufacturer in 1897 and ended with a long history as a GM marque in 2004.
Oldsmobiles were noted for their upscale "tweener" approach to the automotive world because they were more luxurious than Chevy models and less expensive than a Cadillac in the General's hierarchy.
The luxury image became a blessing and a curse for Olds when they wanted to move the dial and offer a performance model known as the 442 during the 1960s. The muscle car era was a market worth pursuing for the Olds people and the 442 was a car that could duke it out with the more traditional muscle cars from that time frame.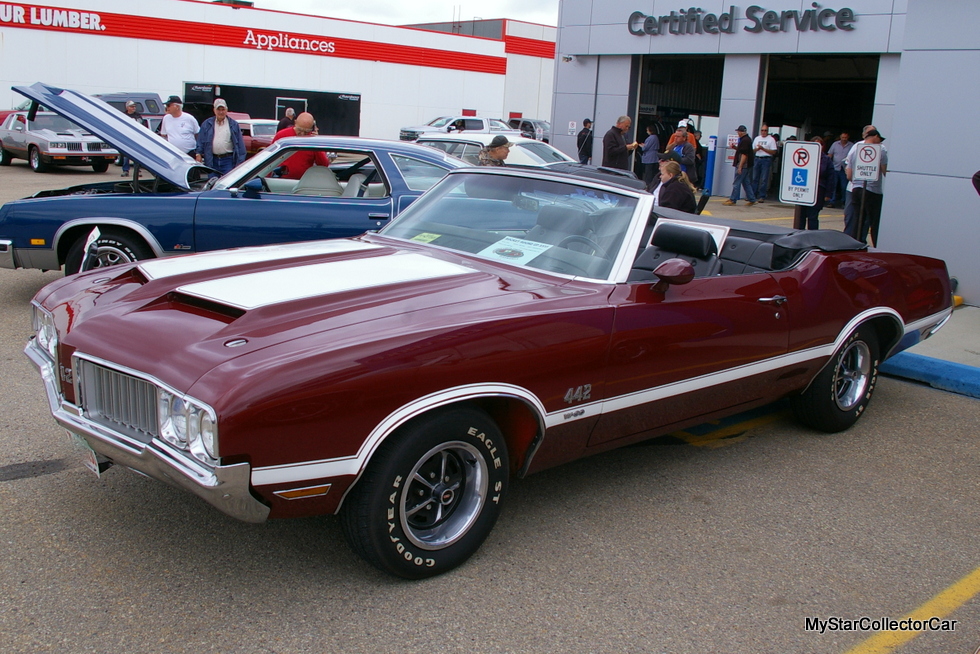 By 1970, Olds was well into the performance car battles and offered a W-30 hot rod package straight from the factory. Their foray into the muscle car wars did not go unnoticed by Ray Smitke and he knew he wanted to own one at a future point in his life.

That future point in Ray's life occurred about 20 years ago when he and his wife Judy became only the second owners of a beautiful and rare 1970 Olds 442 W-30 convertible. According to Ray, their Olds is one of only 189 sold in Canada with the same features as their convertible.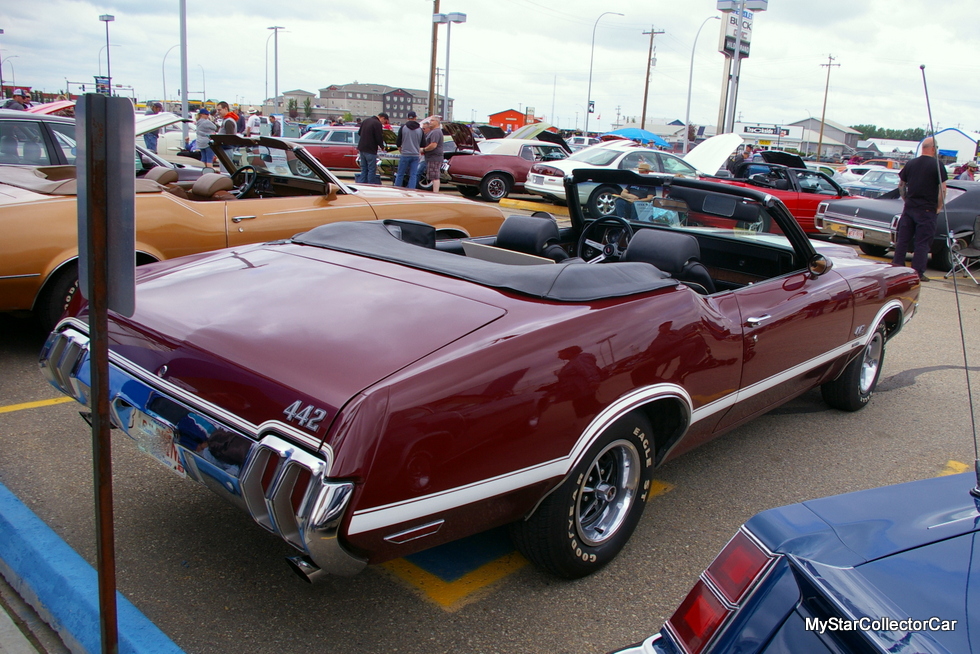 The Olds was originally purchased by a doctor in Winnipeg and was pampered during his ownership. The trend continues with Ray because he stores it in a heated environment during the cold winter months. Ray mentioned that Judy joked that he "treated the car better than her" because he really takes care of their Olds.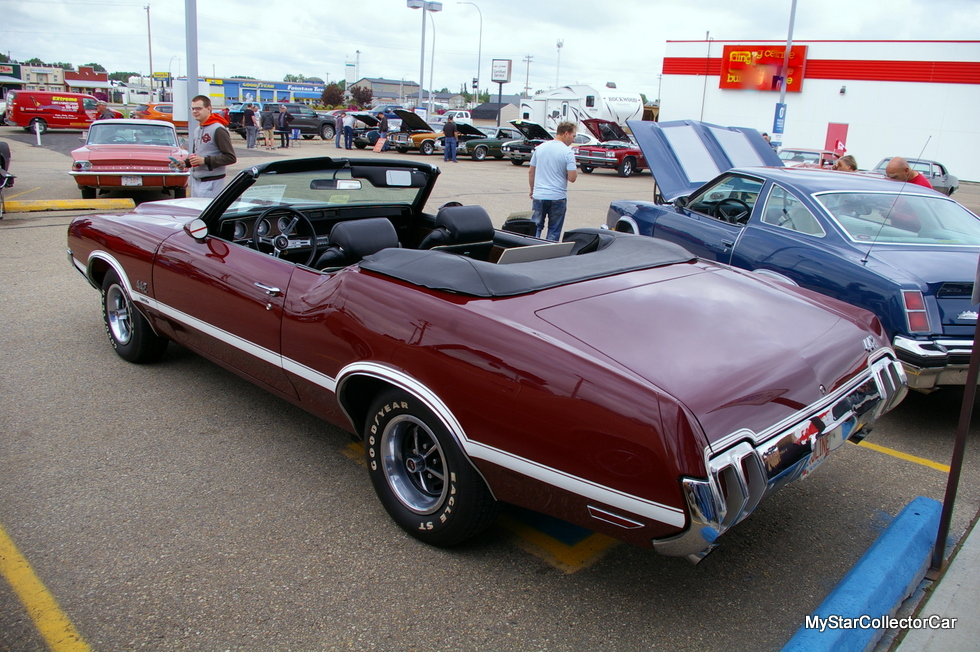 However, Ray also believes cars are meant to be driven–so he gets behind the wheel whenever time and life allow that opportunity.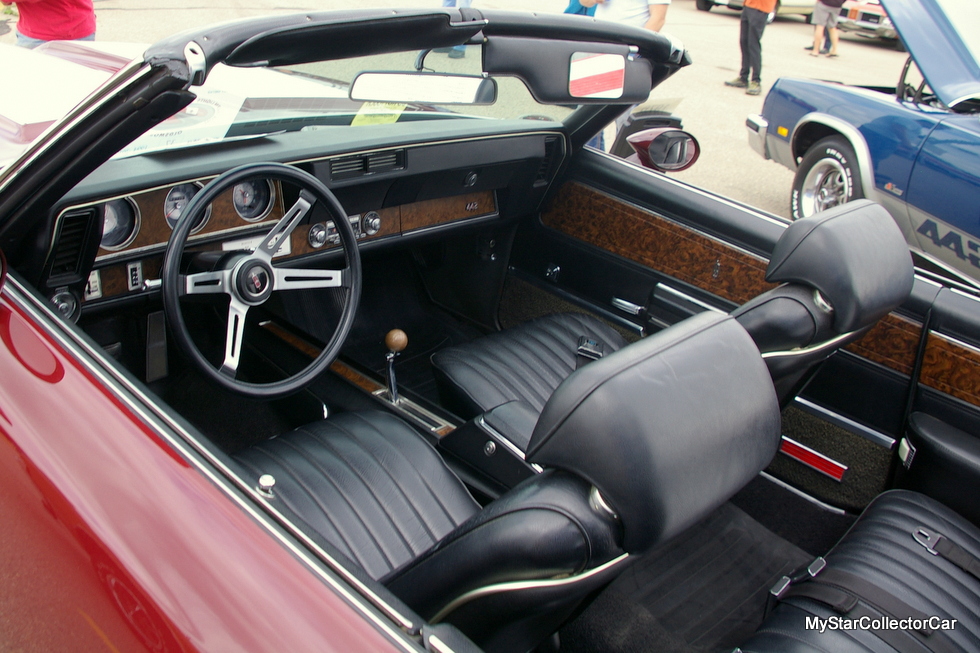 Ray labeled their 442 as a "luxury sport muscle car" because it still has the Olds luxury pedigree, along with a massive 455 cubic inch 370 horsepower big block (part of the W-30 performance package) under the hood. He also mentioned the 455 was also blueprinted by Olds.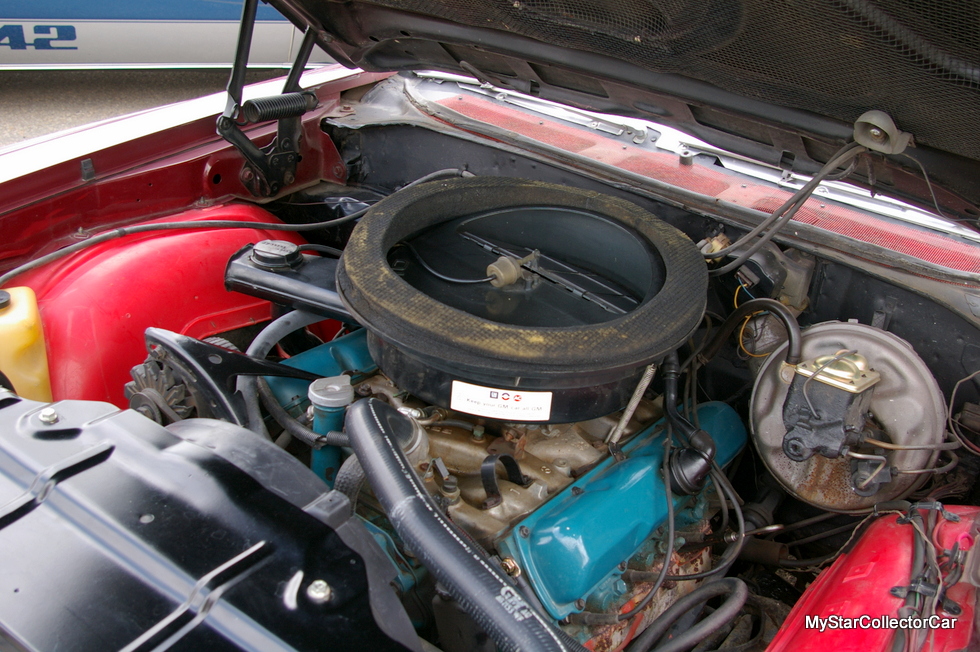 Another feature of the W-30 package is visual because the Olds has plastic red inner fenders, presumably to shave unnecessary weight off the car.
Ray told MyStarCollectorCar the Olds had undergone one repaint over the years and has been maintained in stock form along the way.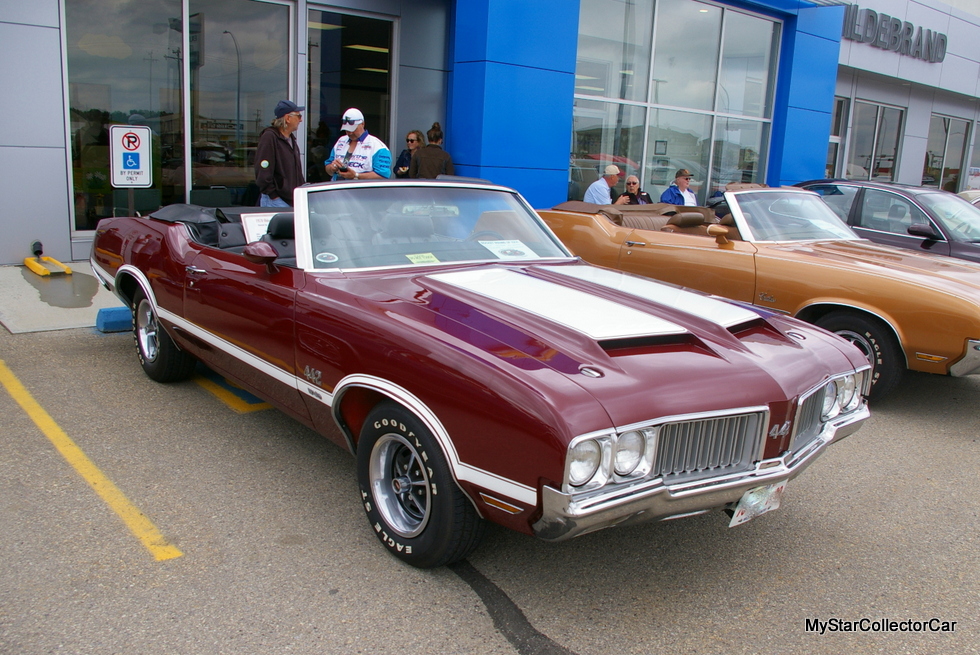 A 1970 W-30 Olds 442 has a beast under its hood and is still a very capable performer on the highway. Ray is not afraid to maintain a 70 mph (about 110 km/h) pace along the way although, like most smart car guys, he chooses to drive the car in sunny weather. In fact, Ray compares the experience to a boat on a lake because both require nice weather to have an enjoyable experience in his world.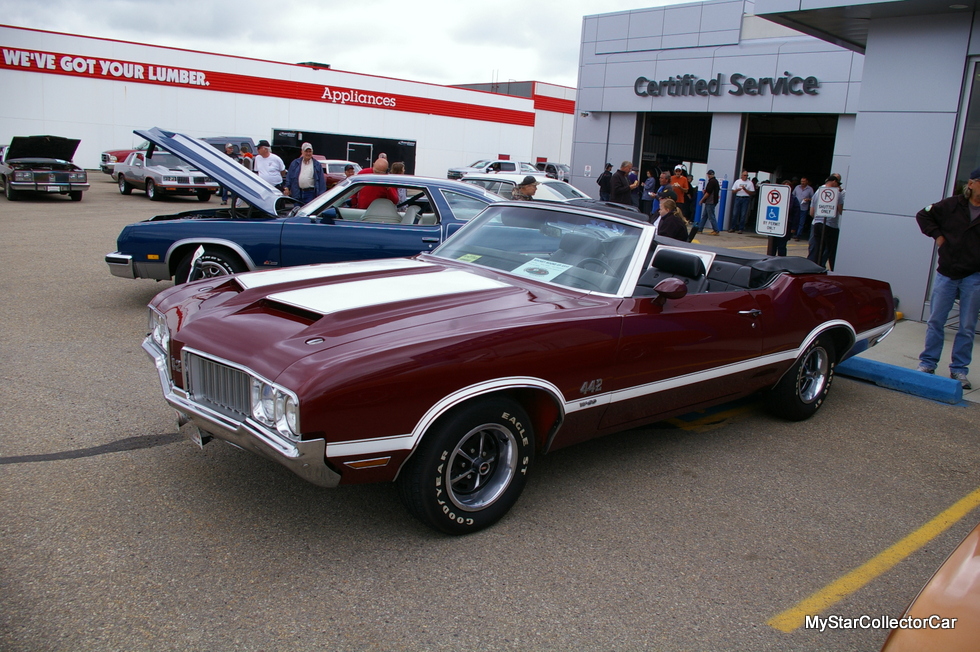 Ray concedes that some cars are trailer queens, but "they are meant to drive", in his opinion, so he loves to drive his ultra-rare 1970 Olds 442 convertible (with the W-30 package) whenever life does not get in the way for him.
BY: Jim Sutherland
Jim Sutherland is a veteran automotive writer whose work has been published by many major print and online publications. The list includes Calgary Herald, The Truth About Cars, Red Deer Advocate, RPM Magazine, Edmonton Journal, Montreal Gazette, Windsor Star, Vancouver Province, and Post Media Wheels Section.