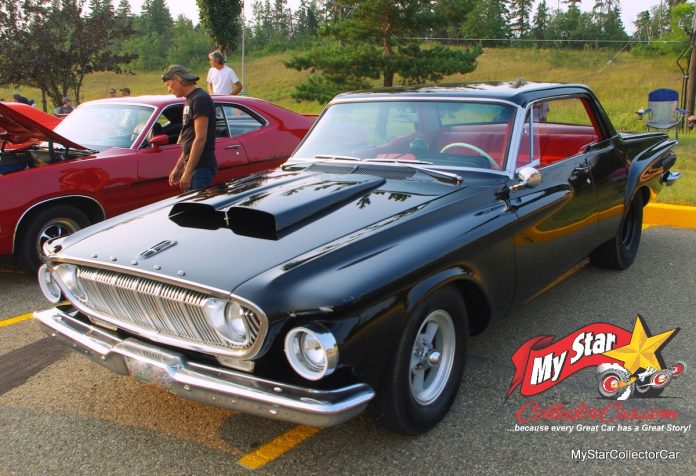 The worst-case scenario in a car project is when you find it in a million pieces because Humpty Dumpty projects are a world of pain.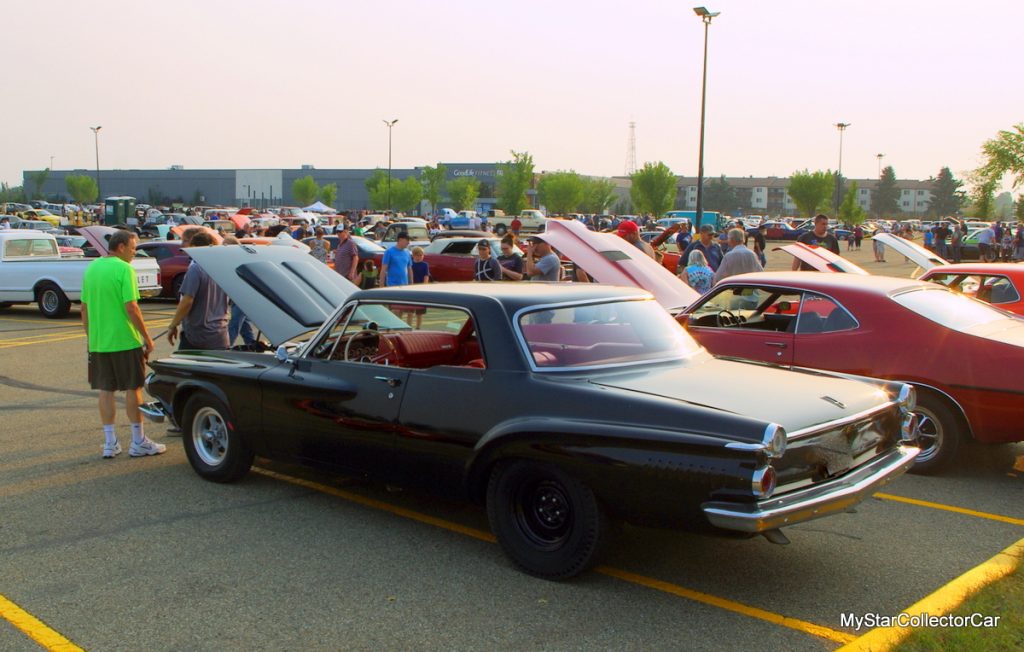 Dave Bownes is the proud owner of this classic B-body Mopar thanks to some bad luck because the previous owner had a bad accident. His misfortune meant he couldn't work on the Dodge, so four years ago Dave bought the project from front to back.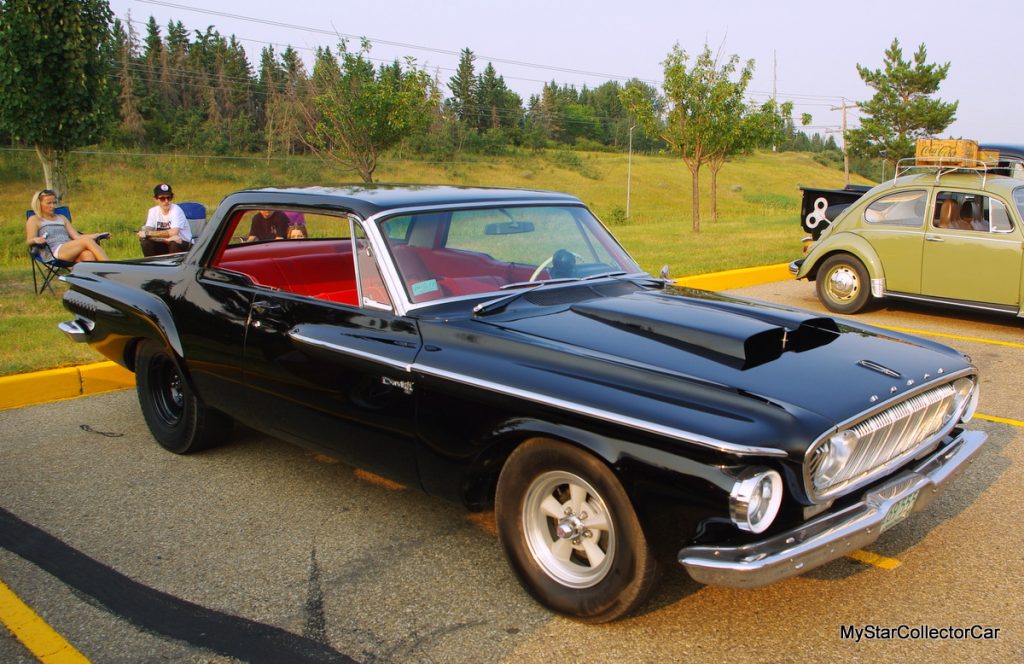 Dave was amazed at how many parts came with the car. He said the guy "kept bringing out parts" because he'd been assembling pieces for years. Dave said the guy had a vision for the Dodge–he wanted to build it into a track car with retro Super Stock parts.

There were some significant pieces already in place for this puzzle. He had a 413 ('61 block) with an original cross-ram dual quad (two four-barrel carburetor) setup and Max Wedge headers. Dave said the car also came with "five of everything" because the former owner had done some incredible parts sourcing over the years. That parts surplus would prove to be a huge asset as the project progressed.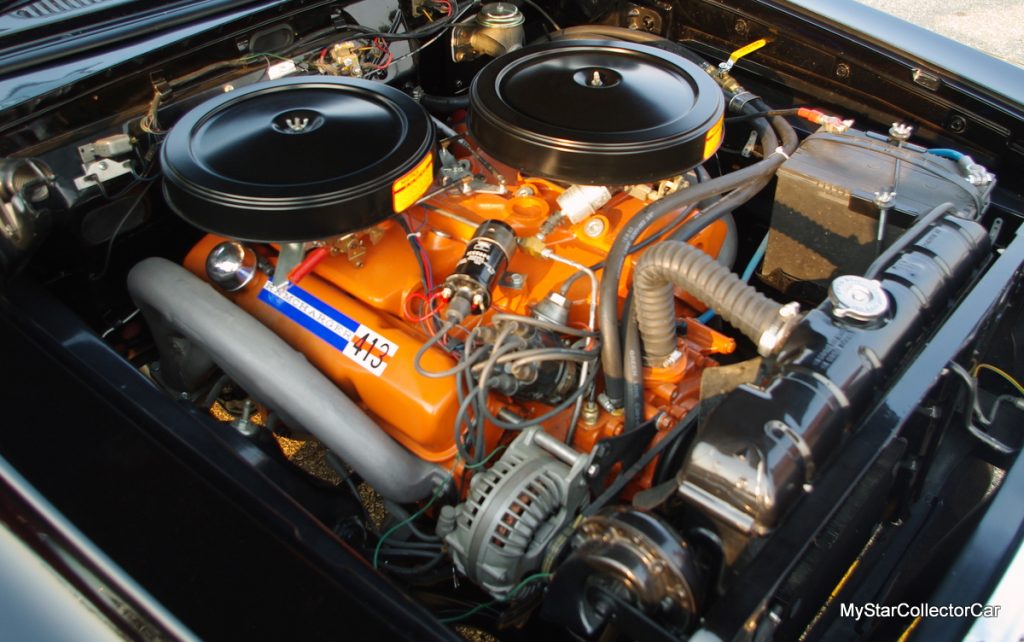 Dave knew the history of the car from front to back. It was an Idaho car, and it came with a number of options like power steering, power windows and dealer-installed air conditioning, so it was a tame car in its former life. Dave had to axe some of those options because the first casualty with a 413 Max Wedge under the hood is stuff like power steering.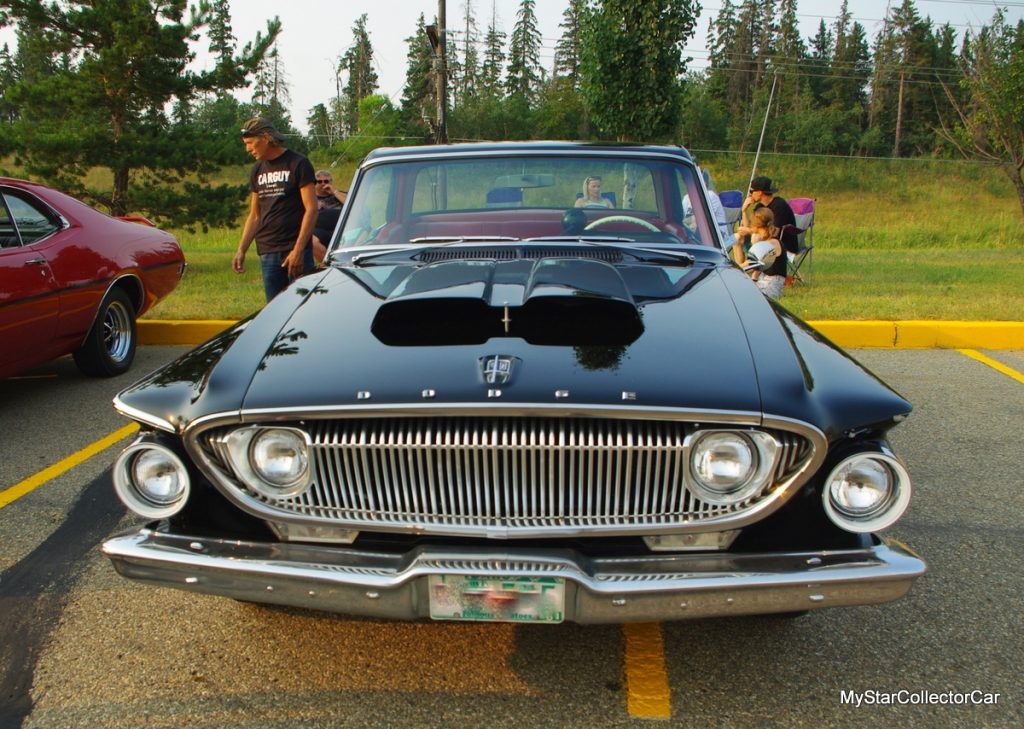 This was a car from a dry area and that history was reflected in the body because the rust issues were relatively minor. Dave grew up under the watch of a hardcore car guy father, so he knew how to improvise when replacement panels weren't an option. For example, the dog legs and a few other patch panels need work so Dave fabbed them up because you can't open up a giant catalogue of body parts for a '62 Dodge. He said, "I practiced until I got them right".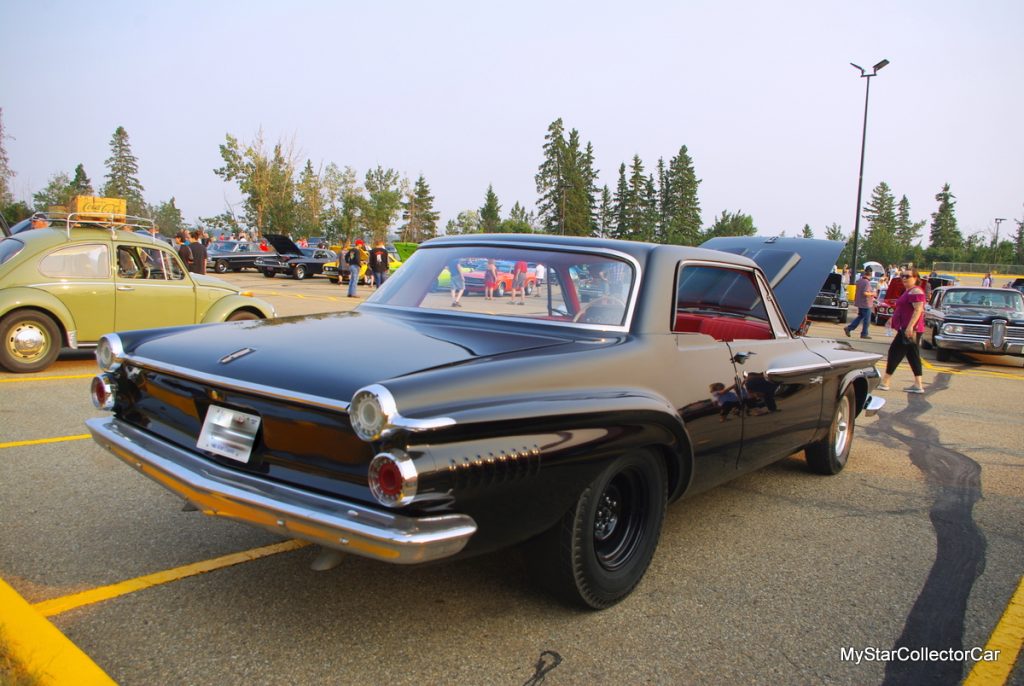 The floor needed a minor amount of work, but generally the interior was in exceptional shape. The door panels are original, but the seats required new upholstery.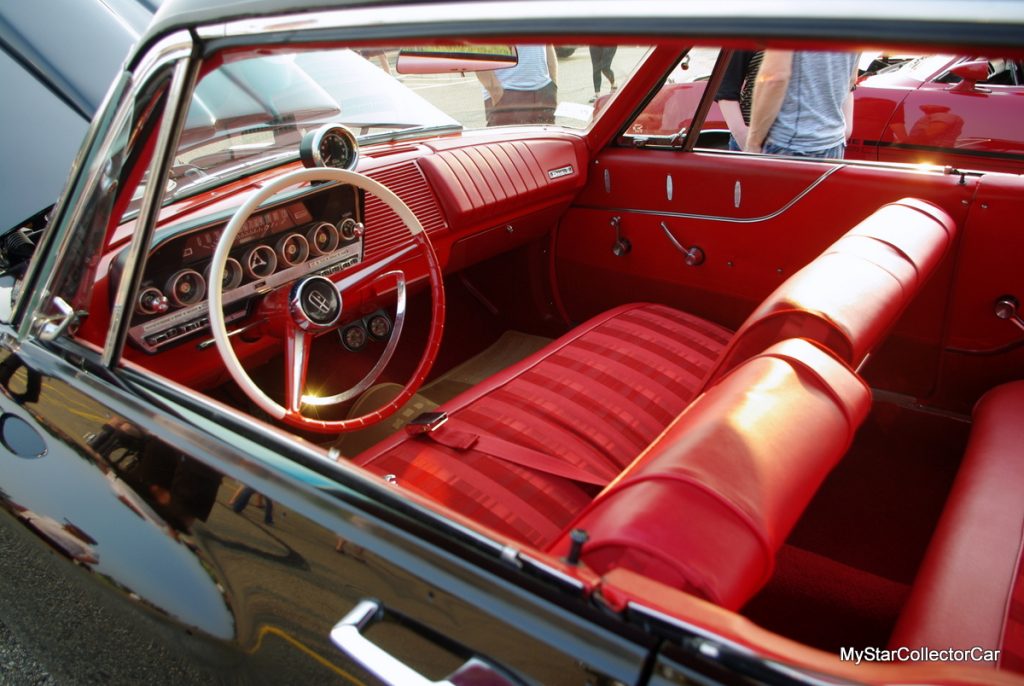 Dave lowered the compression because a high compression Max Wedge running race fuel didn't mesh with his version of a "streetable car". He bought a carb synchronizer to help set up the notoriously finicky cross ram carbs (aftermarket) and it worked like a charm. Dave said he'd "do one (carb), then the other" and eventually he had the big block Dodge running like a clock. There was a minor issue because the kickdown wasn't a Max Wedge setup, but Dave solved every problem he faced.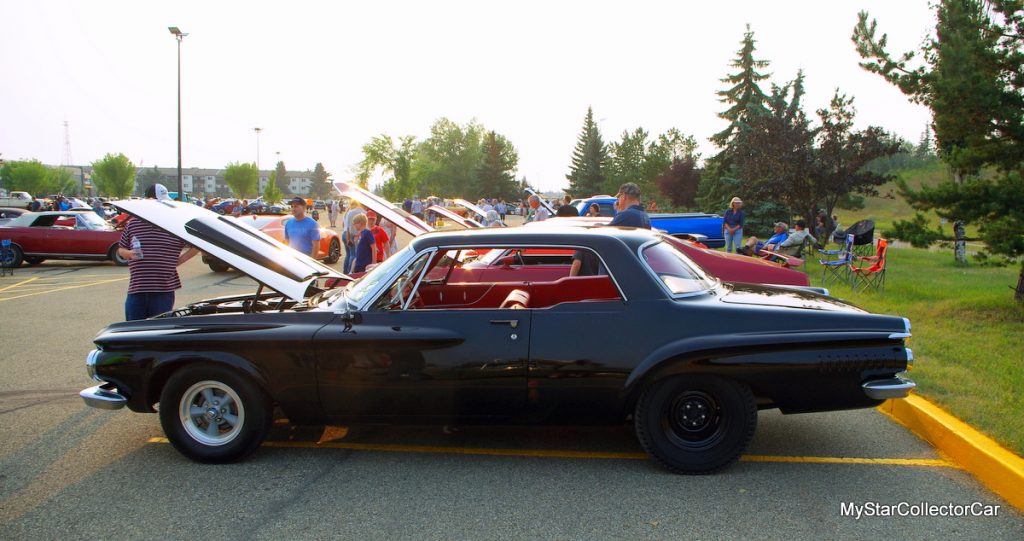 He retained the 8 ¾ -inch, sure-grip rear end with a 3:73 gear ratio because a Max Wedge needs to dig in at the start and not blow up at the finish.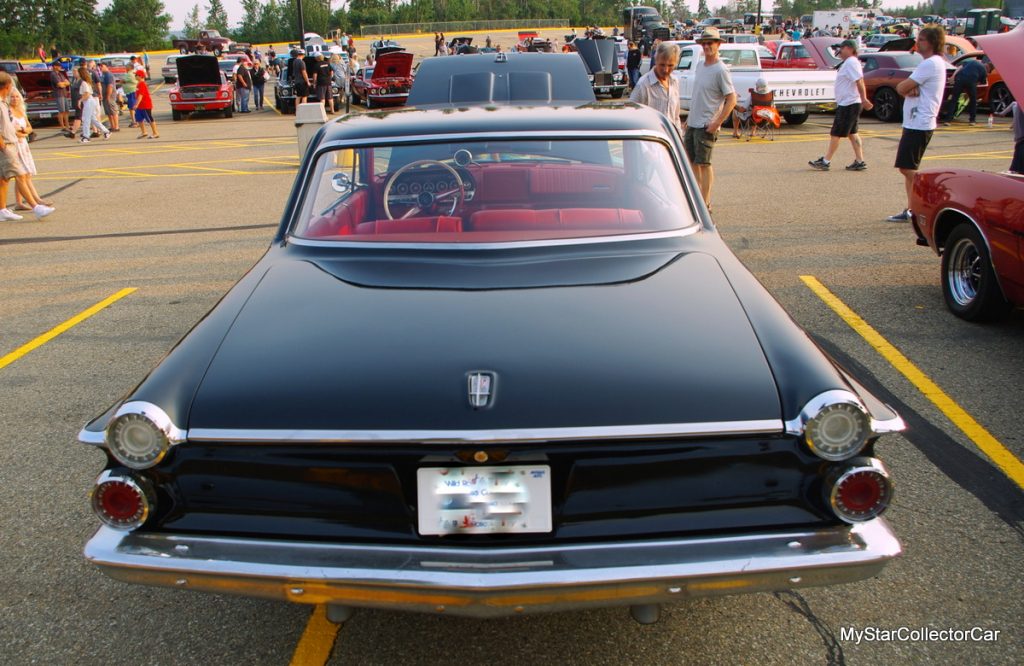 By: Jerry Sutherland
Jerry Sutherland is a veteran automotive writer with a primary focus on the collector car hobby. His work has been published in many outlets and publications, including the National Post, Calgary Herald, Edmonton Journal, Ottawa Citizen, Montreal Gazette, Saskatoon StarPhoenix, Regina Leader-Post, Vancouver Sun and The Truth About Cars. He is also a regular contributor to Auto Roundup Publications.
Please re-post this if you like this article.