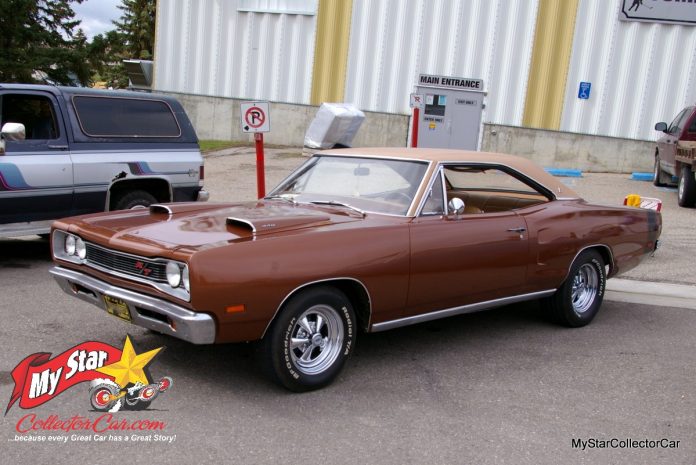 You run a risk of an impulse buy at every auction, because in the heat of the moment, emotion triumphs over rational thought processes.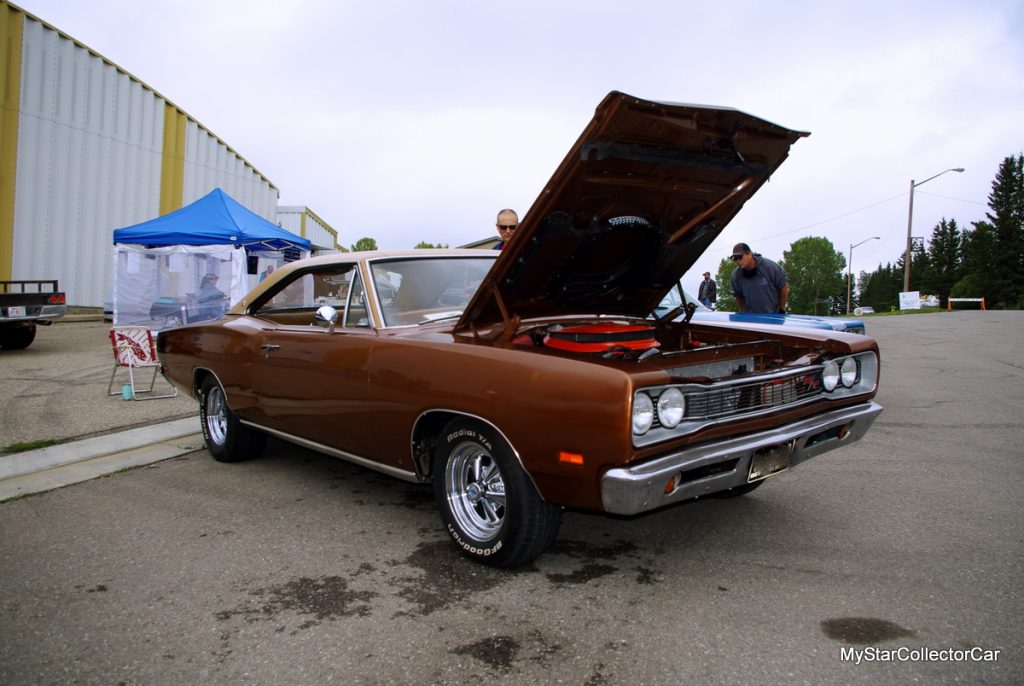 Brian and Monique Cowie were at an auction over ten years ago when this classic piece of Mopar muscle hit the stage. Monique wasn't with Brian when the bidding started, so she was shocked when she found out he was the proud owner of a '69 RT. Monique is philosophical about the car now, but it was definitely a surprise when she got back to find out Brian was the proud new owner.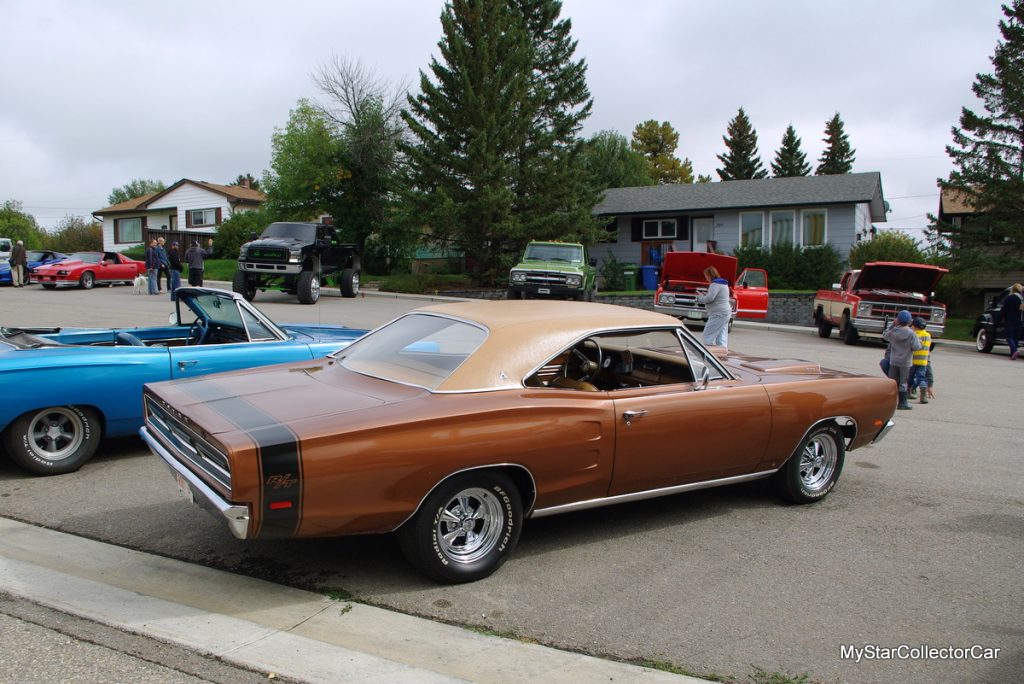 Brian admitted his Mopar roots go back to his dad's '69 Road Runner because that car made a huge impression on him. This RT was a great way to capture the same feeling he had in his dad's Road Runner.

The car was "pretty much all done", in Brian's words, so he basically had a turnkey experience with this '69 RT. Brian put his own stamp on the car because he yanked the factory heads and added aluminum heads during a rebuild. He was careful to keep the original parts, but he prefers the added performance of the new heads and a new radiator because the original 440 heads like to overheat. The answer was found in new tech because this car was built for the road.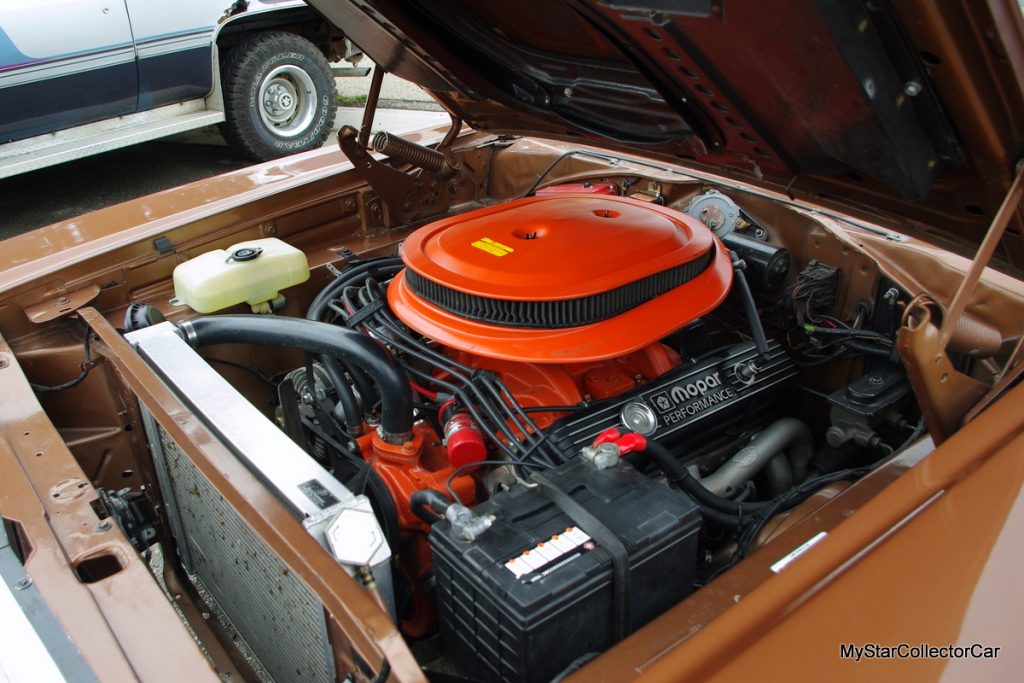 Brian believes this Coronet RT may have been a track car because there's no power steering or brakes, but it does have the Track-Pak with 4:10 rear gears. This is a 4-speed car, and it came with 11" police spec drums all around and bigger torsion bars. The wheels are aftermarket, but Brian has the originals stored away.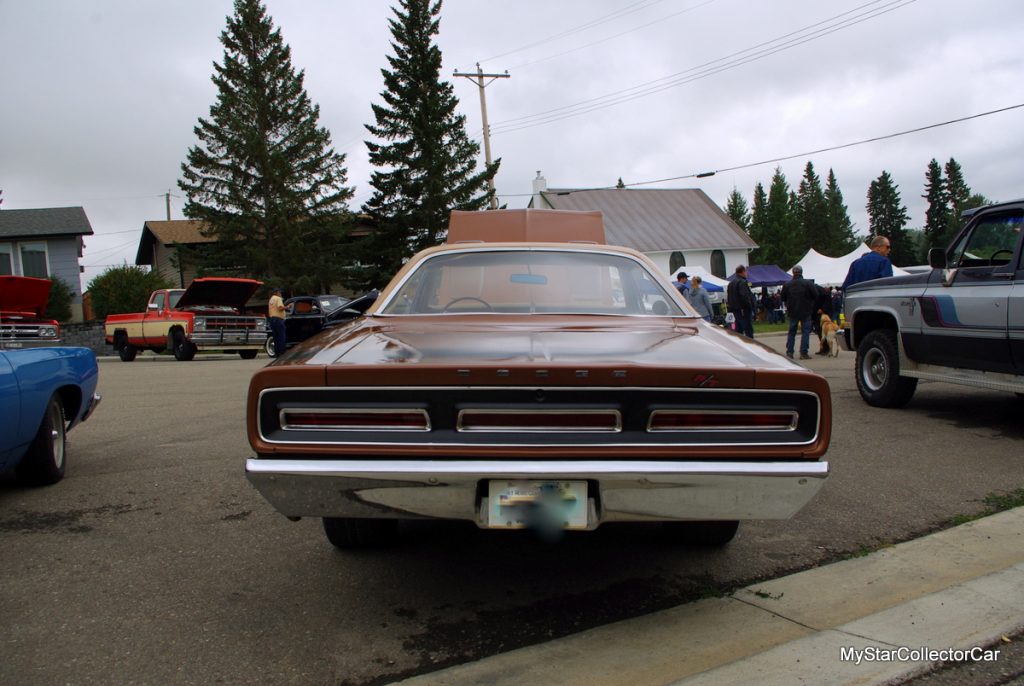 The color combination on this RT is unique because it's Bronze Metallic with a Saddle White vinyl roof–Brian believes this is the factory color combination for the car. The interior is in great shape, so the car stands out in the crowd as a well-preserved example of a classic Mopar muscle machine.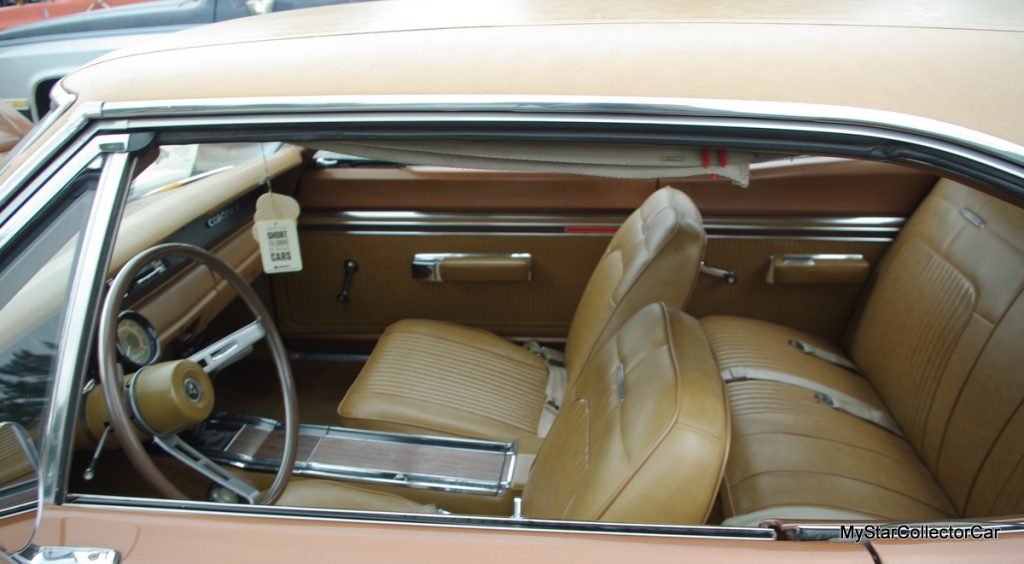 Brian hates the concept of trailer queens, so his RT sees a lot of time on the road. He believes classic iron should be seen and driven because people need exposure to vintage car like this prime example of late 60s muscle. A trailer queen is a waste of time and a cool car in Brian's opinion.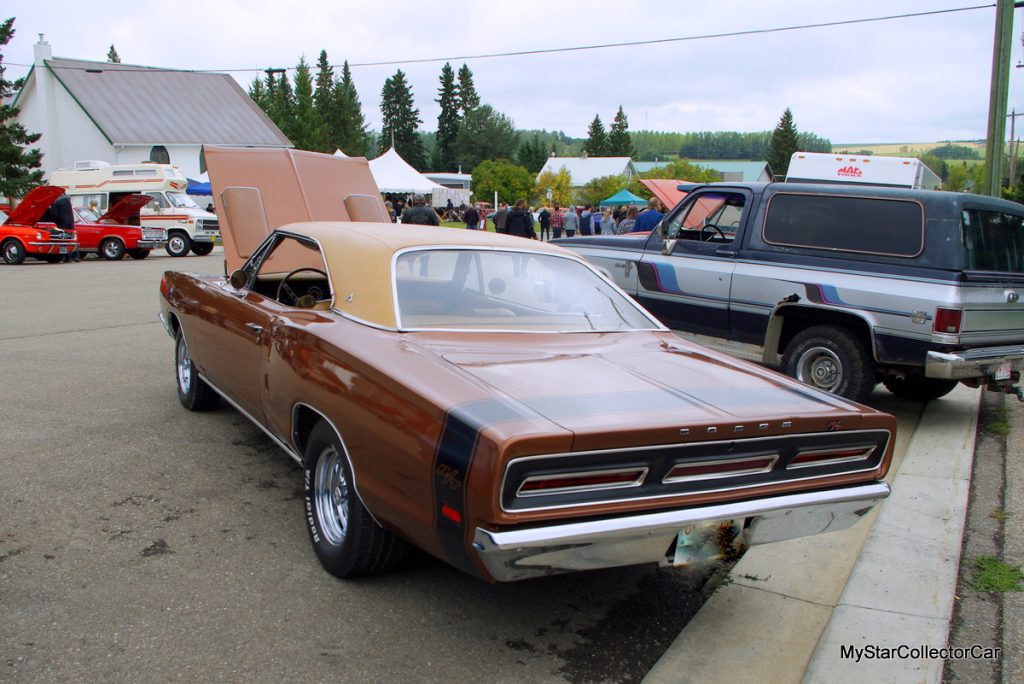 He is very enthusiastic about the driving experience–he said his RT "drives perfectly–even though nothing has been done to the front end". Brian said he had no trouble "getting rubber in all four gears after the rebuild" so this car really pulls but the track gears make it run 3000 rpm at 60 miles per hour.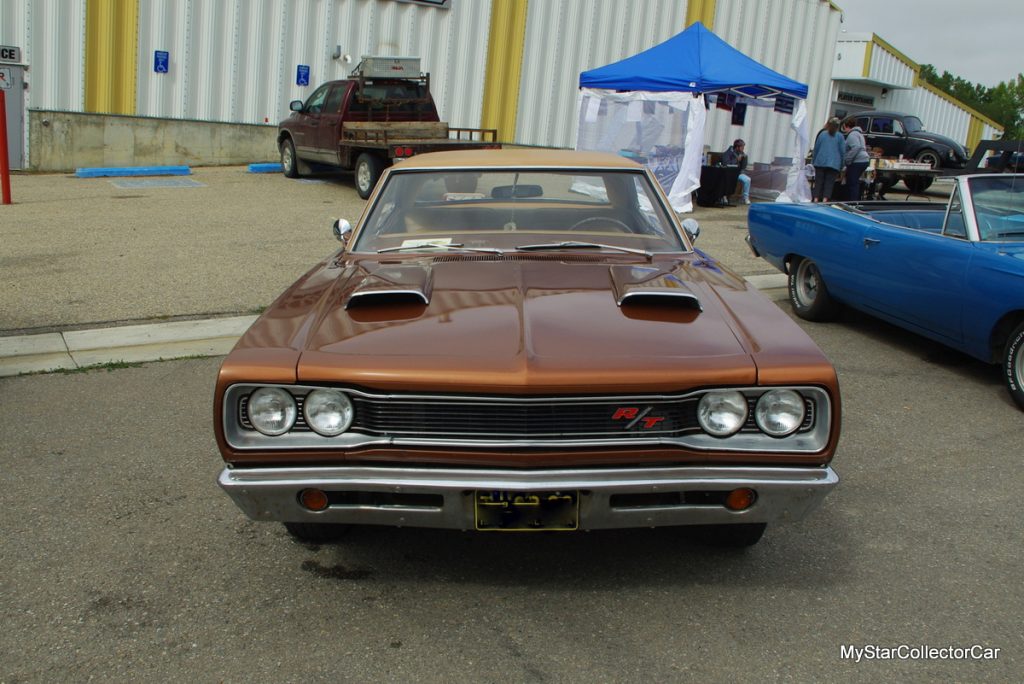 There's another big advantage to the 4-speed because Brian said he rarely uses the brakes–the manual transmission combined with the high-compression big block means he can downshift like a jake brake on a big rig.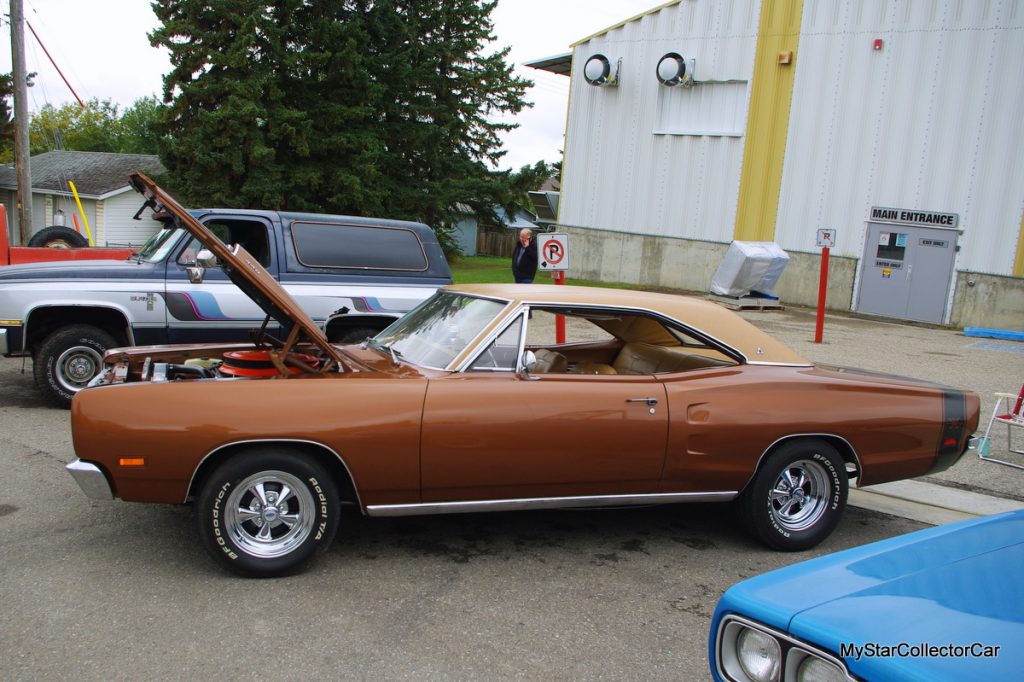 By: Jerry Sutherland
Jerry Sutherland is a veteran automotive writer with a primary focus on the collector car hobby. His work has been published in many outlets and publications, including the National Post, Calgary Herald, Edmonton Journal, Ottawa Citizen, Montreal Gazette, Saskatoon StarPhoenix, Regina Leader-Post, Vancouver Sun and The Truth About Cars. He is also a regular contributor to Auto Roundup Publications.
Please re-post this if you like this article.