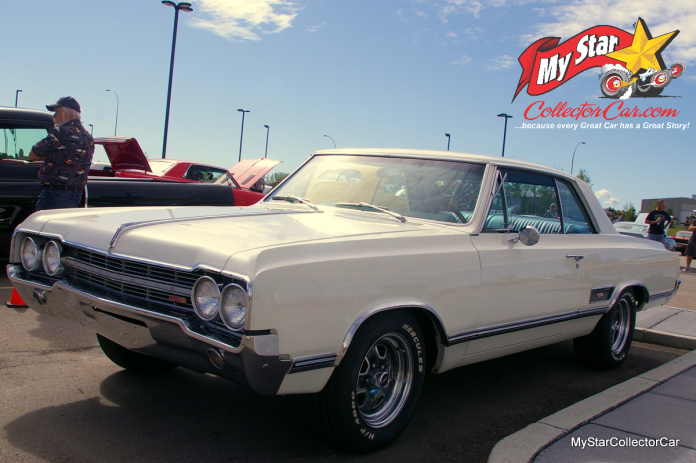 Oldsmobile launched its 4-4-2 models in 1964 so it could provide a soldier for the muscle car wars that took place during the back nine of the Sixties.
The debate about the 4-4-2 moniker extends from its '64 models because they were equipped with four-barrel carbs, four-speed manual transmissions and dual exhausts-thus the 4-4-2 numerical angle. However, a few car guys contend the two in 4-4-2 refers to posi-traction rear ends that drive both (two) back wheels at the same time.
The 1965 Olds 4-4-2 was given more choices and creature comforts, including an automatic transmission choice for buyers, but the 4-4-2 legend as an early muscle car is still a big draw for Oldsmobile fans. David Nichols is an unabashed Olds fan who has built and raced Oldsmobiles as a hobby for many years.
He purchased his 1965 Olds 4-4-2 on Canada Day (July 1), 1996 as a barn find and discovered the car spent most of its time in New Mexico before it was purchased by a Canadian buyer and eventually retired to storage in an Alberta barn. David is unsure of the actual date when the car came to Canada, but definitely remembers when he became the 442's owner.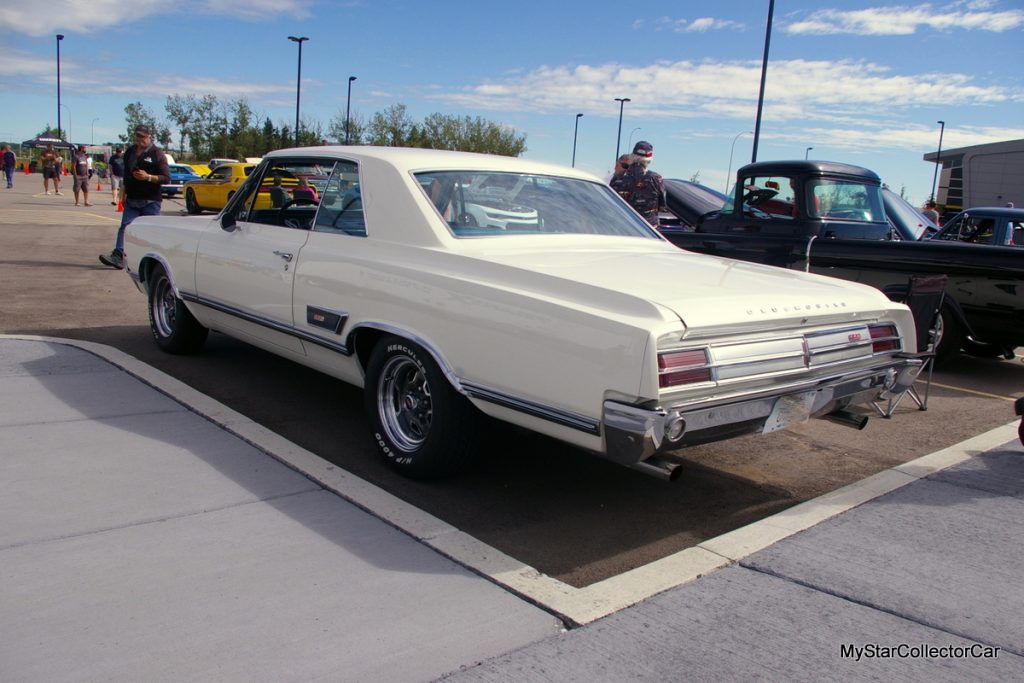 David had a solid game plan when he bought the car 24 years ago. He wanted to blend the original features of his '65 4-4-2 with some serious upgrades to its performance, plus he wanted to improve the car with an old school hotrodder's approach to the changes, namely donor vehicles whenever possible.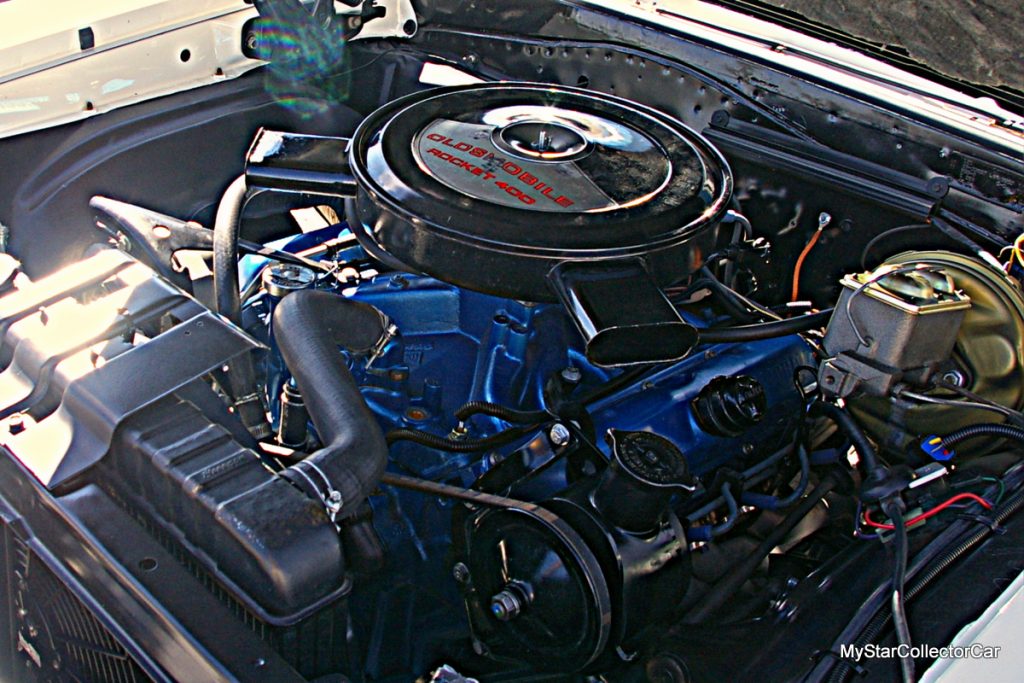 The donor cars included a 1973 Olds 442 (the dashes between the numbers were dropped by 1968) with a big block 455 under its hood. The massive performance decrease mandated by new 1973 automotive legislation was not an issue for David because all he needed was the block and crank from the '73 442.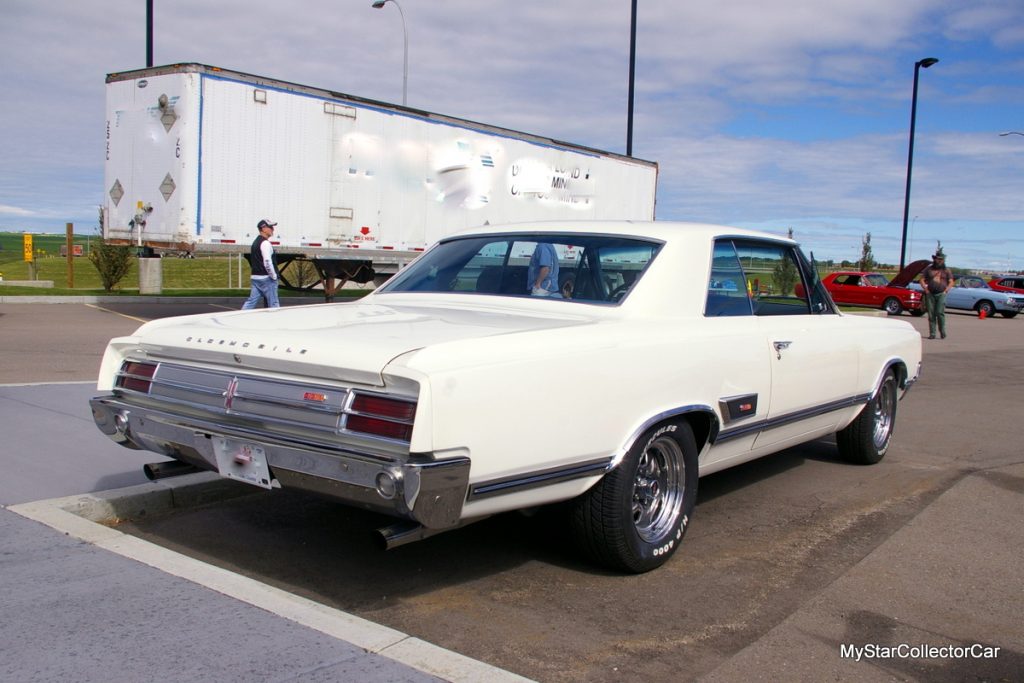 David turned the 455 back into a raging beast, a formerly de-stroked GM big block that was previously declawed by onerous legislation that was designed to seriously annihilate the horsepower on 1973 models equipped with giant V-8 engines. David estimates he bumped the big 455 engine up to 425 horsepower after the rebuild.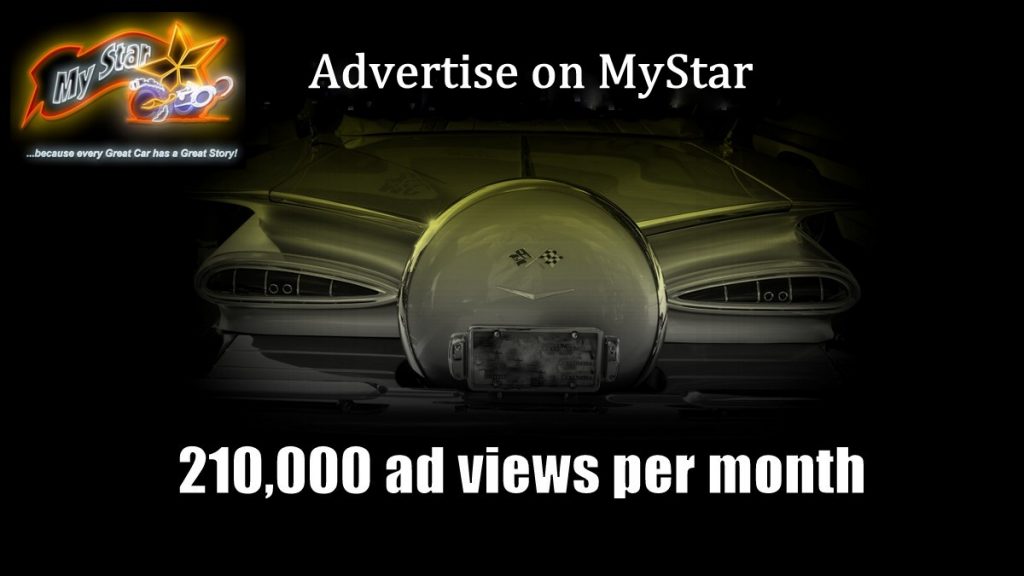 The massive horsepower increase meant David had to reconsider his '65 4-4-2's factory automatic so he decided to add an aftermarket 5-speed manual transmission to handle the extra ponies under the hood. He also added a Chevy 12-bolt rear end to his car, one with a 2:73 gear ratio that keeps the big engine at a friendly 2200 rpm when Dave hits 65 mph on the highway.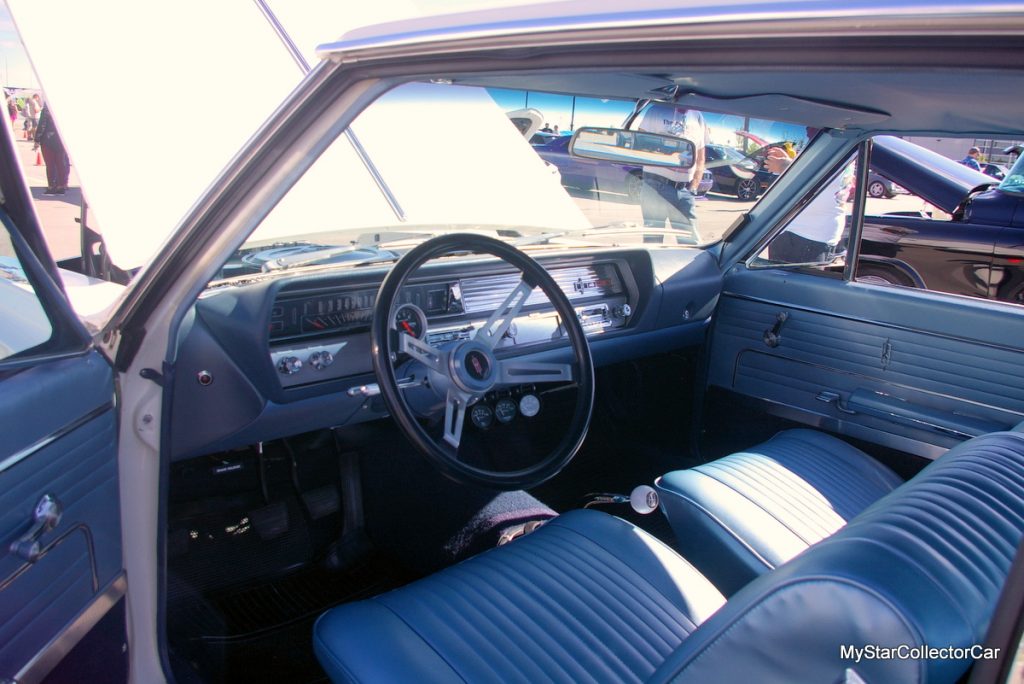 David included a reproduction steering 1968 Hurst Olds column because of its tilt feature-plus it was the last year before Olds moved to a column mounted steering lock for its cars. He chose bigger 15-inch wheels built in the Hurst Olds style for his 4-4-2.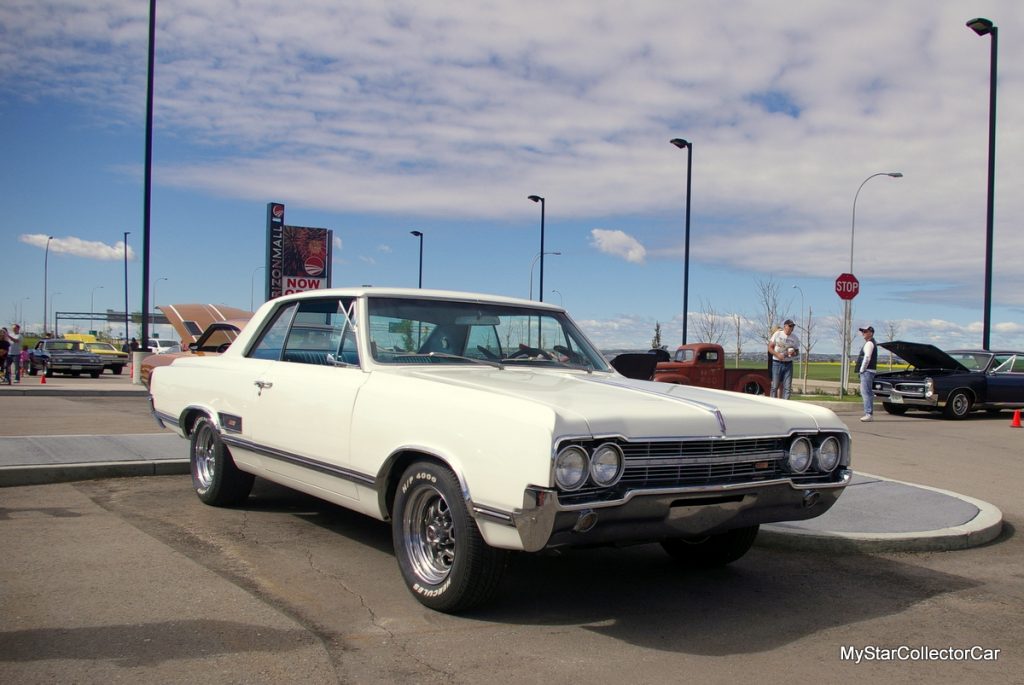 David completed the car about 20 years ago, but he put it back on the road in 2019 after a thorough mechanical inspection and has been "driving it ever since", in his words.
David measures every trip in "smiles per gallon" and his '65 Olds 4-4-2 generates plenty of smiles along the way according to his count.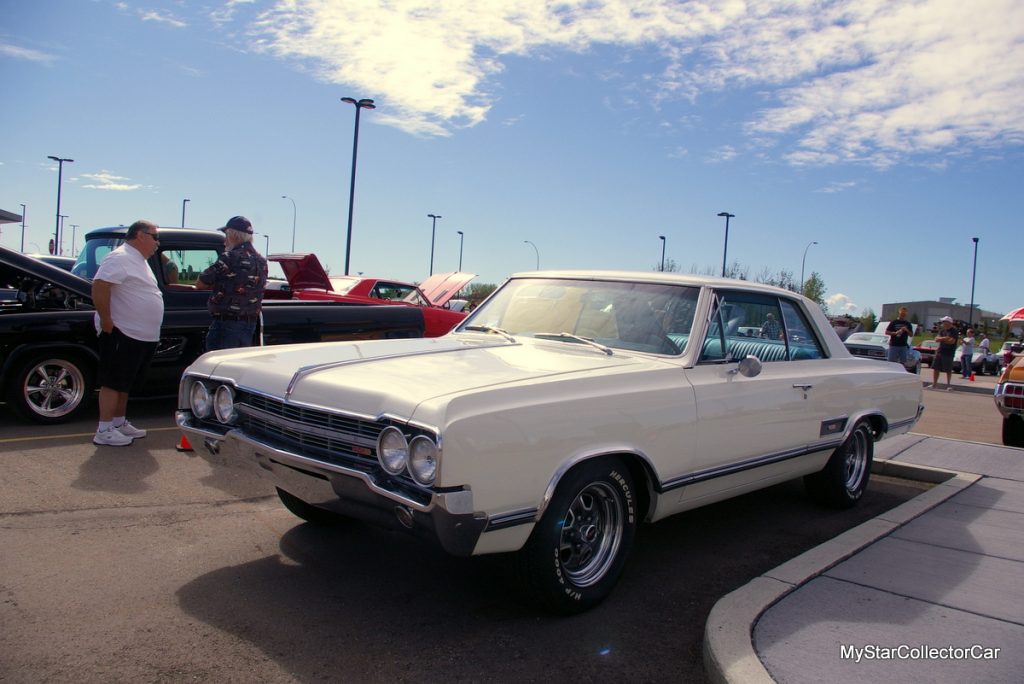 And he is a numbers guy.
JIM SUTHERLAND
BY: Jim Sutherland
Jim Sutherland is a veteran automotive writer whose work has been published by many major print and online publications. The list includes Calgary Herald, The Truth About Cars, Red Deer Advocate, RPM Magazine, Edmonton Journal, Montreal Gazette, Windsor Star, Vancouver Province, and Post Media Wheels Section.