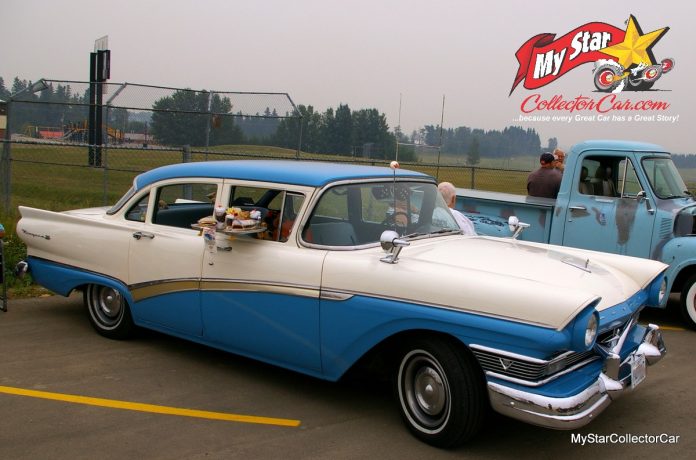 MyStarCollectorCar would be remiss if we did not explain why a 1957 Ford has Meteor badges on it.
We have touched on the Canadian-only car market on many occasions over the years, but this particular 1957 Meteor Niagara 300 sedan was new to us when we discovered it at a car show this past summer.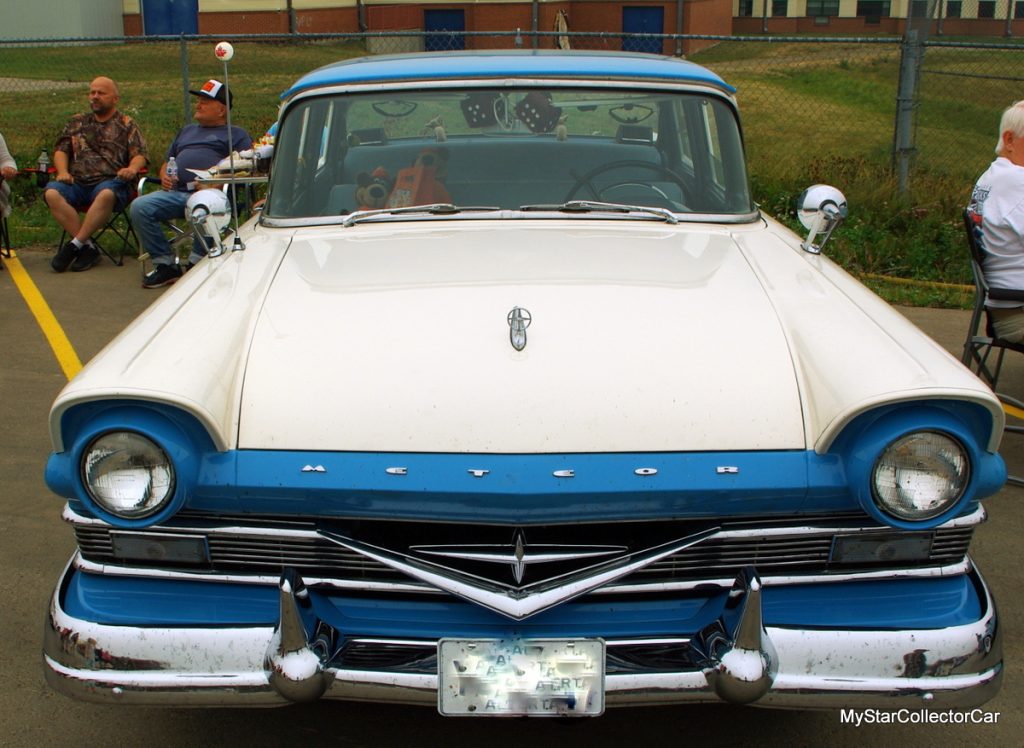 Loretta and Albert Schwarz are the proud owners of the '57 Meteor and have an excellent reason for their decision to purchase the car in 2000: it is exactly like their 1957 Meteor wedding car.
The car needed a major restoration when they discovered the Meteor in a turkey pasture 21 years ago. The first complication was a flock of angry turkeys that were not happy with their intrusion, a situation that escalated when Albert and his son Ed took the car away from the birds.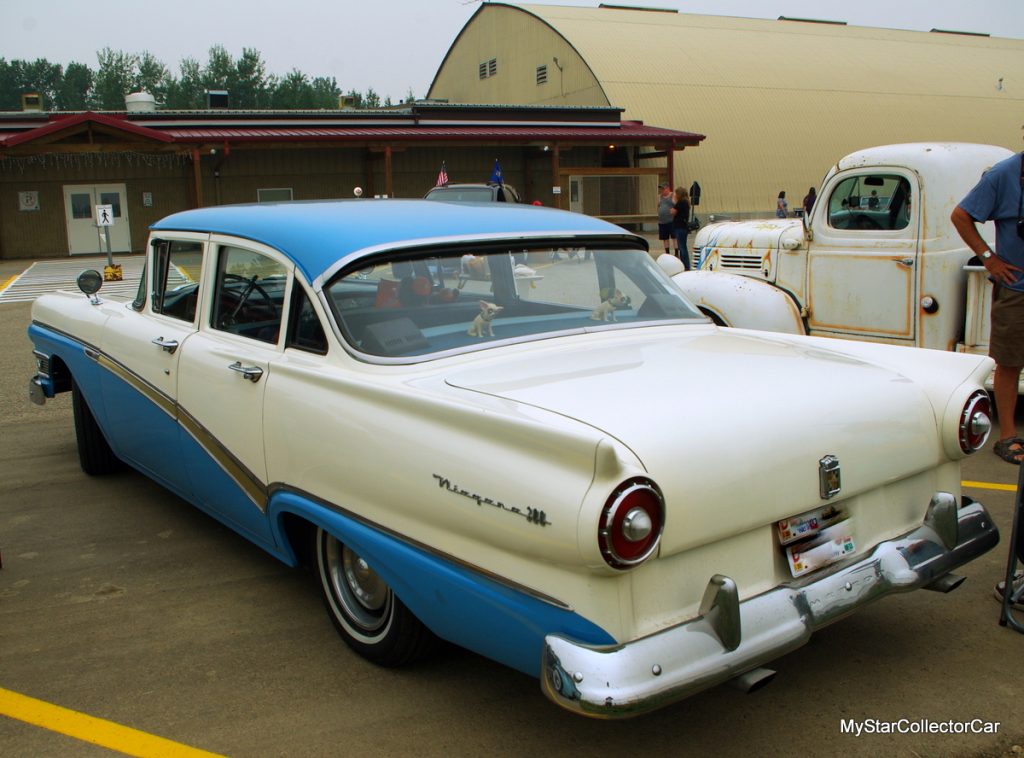 As indicated, the '57 Meteor had seen better days when Albert and Loretta became its owners. Fortunately, they had an ace up their sleeve because their son Ed is a licensed mechanic who was more than willing to tackle their restoration project.

The process took about two or three years, according to the Schwarz family, mainly because Ed wanted to ensure the Meteor was fit to handle his parents' goal to use the car-a lot. In Ed's words, "I know every nut and bolt in it (the '57 Meteor)" because he took a very careful approach to the build.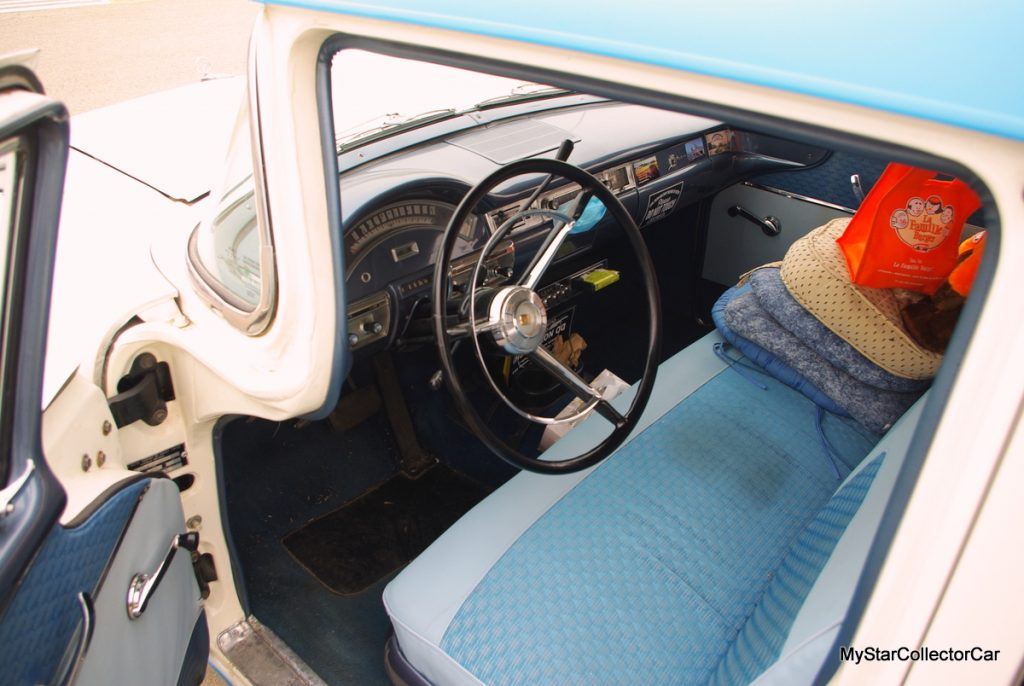 The car was originally a three-on-the-tree manual transmission vehicle, with its factory Ford V-8 under its hood. Ed transplanted a 3-speed automatic transmission into the '57 Meteor, along with a period-correct 292 cubic inch Ford V-8 for a few extra horses under its hood, the one that opens just below the windshield like most Fords from that era.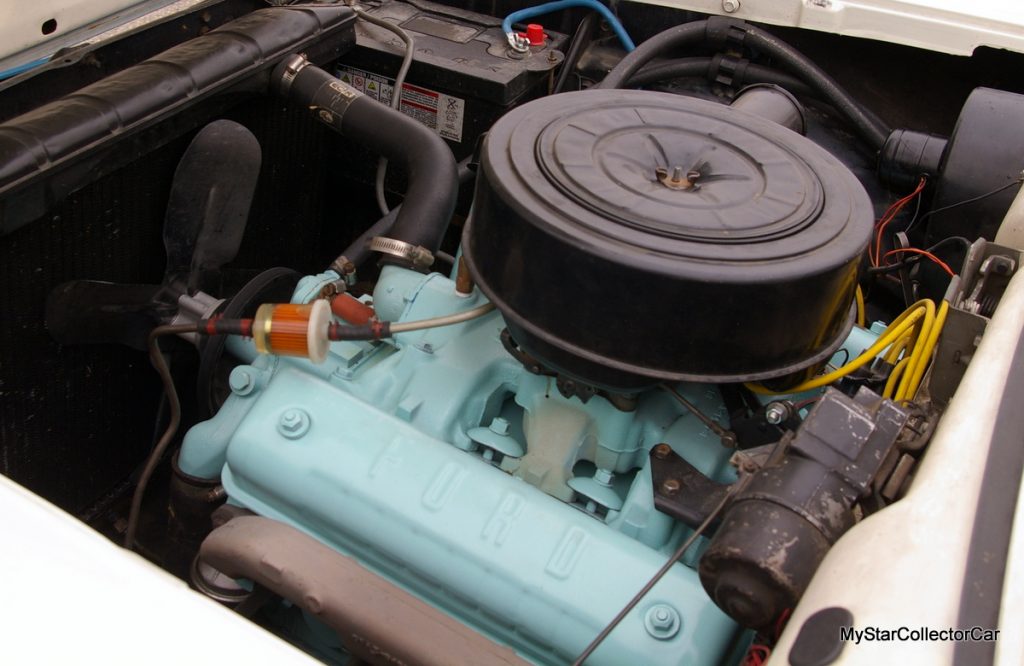 The '57 Meteor has many creature comforts because of its Mercury lineage, so Albert and Loretta travel in style every time they hit the road in the car, a total of roughly 30,000 miles thus far in their journeys.
Loretta created an old school fast-food car window display with her unique sewing skills, a creative tribute to her younger days as a car hop waitress for a hamburger restaurant. Her artistry attracts plenty of attention from onlookers, even though the burgers and root beers are not exactly fit for human consumption.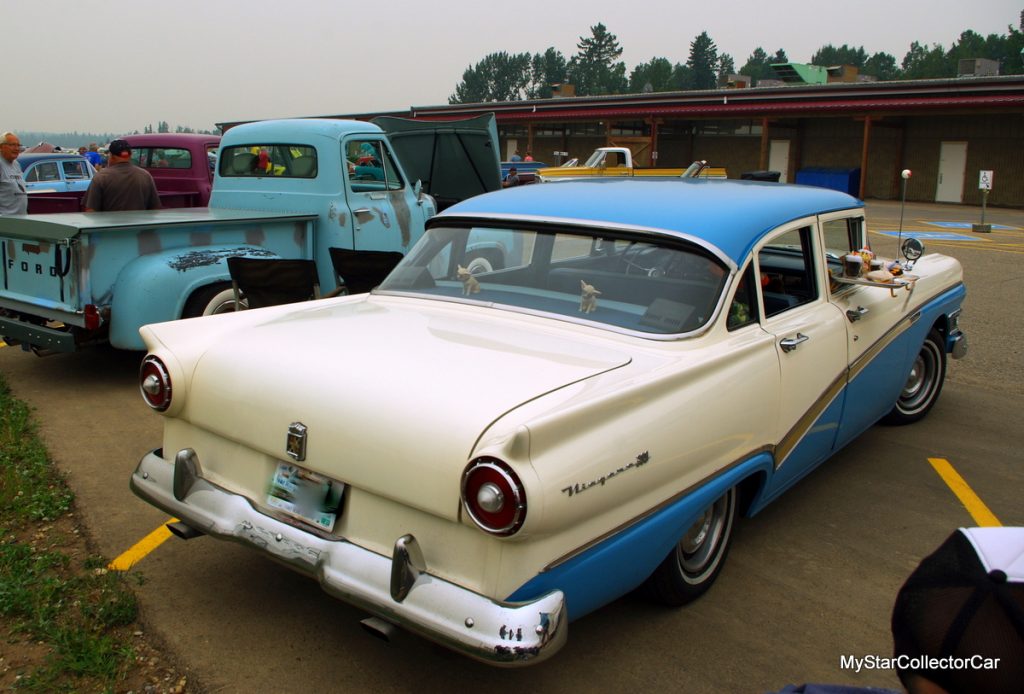 It is obvious Loretta and Albert do not believe in trailer queens and instead prefer to drive the car to events. A good example was their first major road trip after the project's completion when the couple drove the car through the mountains to Vancouver, British Columbia on Canada's West Coast.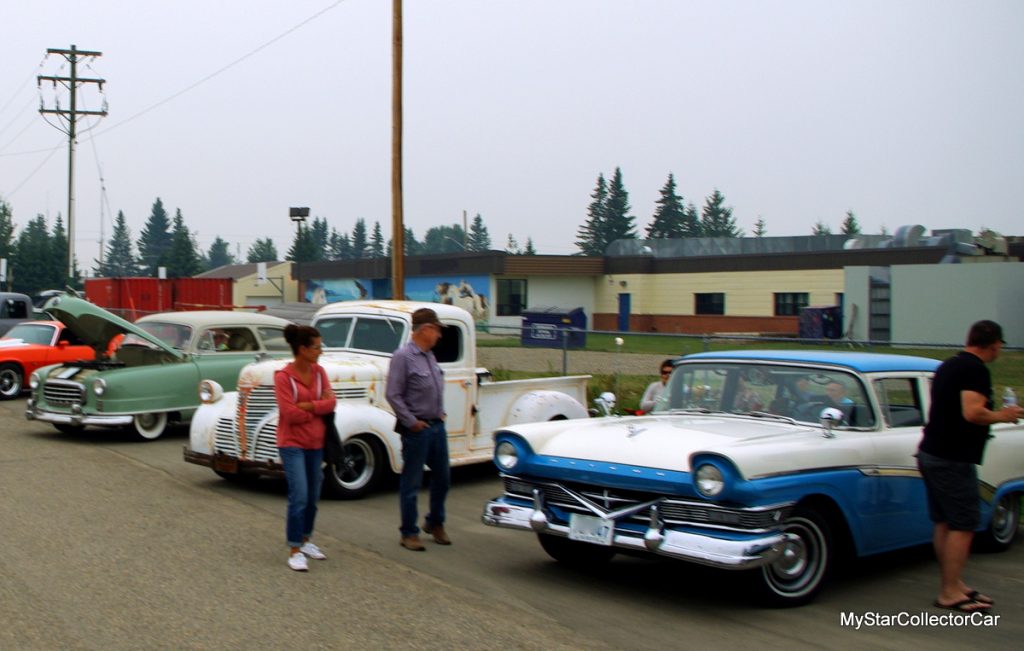 They encountered a few mechanical issues during their long-distance shakedown to Vancouver, but not enough to discourage Loretta and Albert from racking up tens of thousands of miles on the road since the Meteor's first trip.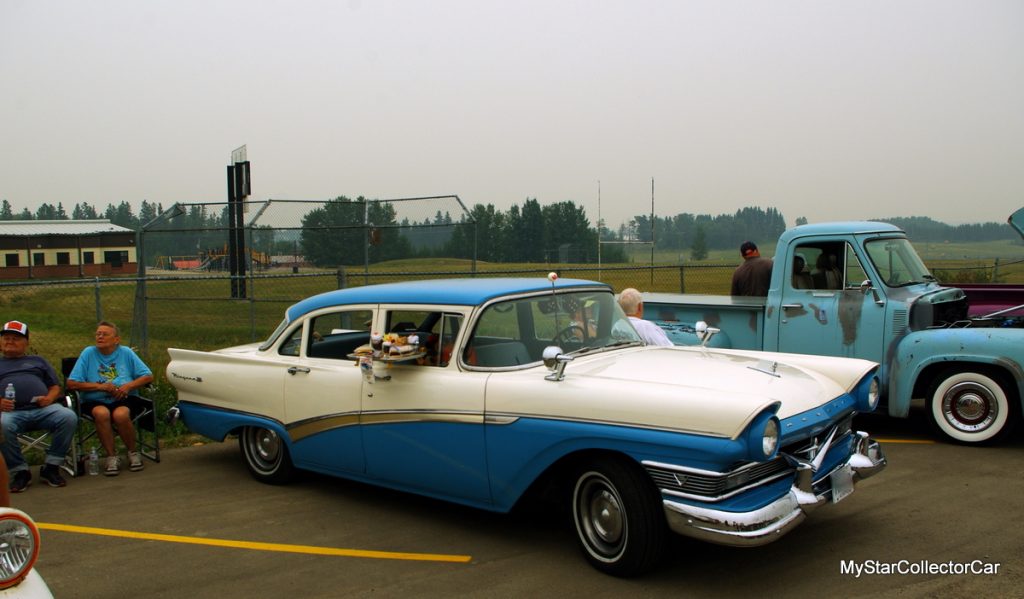 BY: Jim Sutherland
Jim Sutherland is a veteran automotive writer whose work has been published by many major print and online publications. The list includes Calgary Herald, The Truth About Cars, Red Deer Advocate, RPM Magazine, Edmonton Journal, Montreal Gazette, Windsor Star, Vancouver Province, and Post Media Wheels Section.