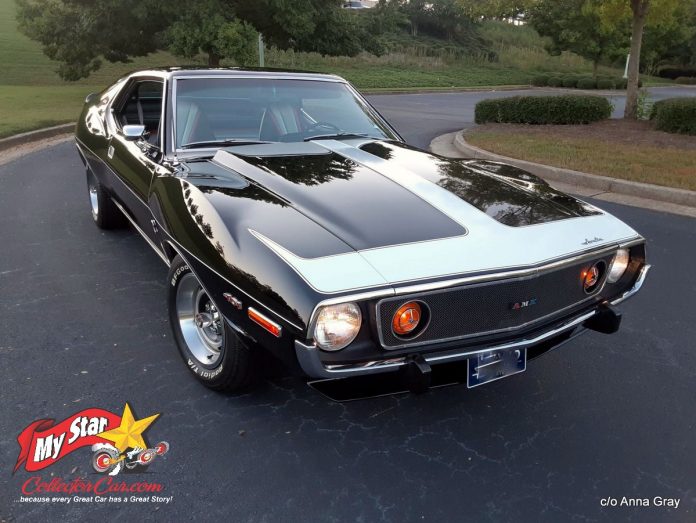 Anna Gray's 1973 Javelin AMX occupies a big space in her personal history because Anna bought her Pierre Cardin edition when she was only a 15-year-old teenager.
MyStarCollectorCar readers may wonder how a famous fashion designer like Pierre Cardin got hooked up with a small domestic car builder like American Motors.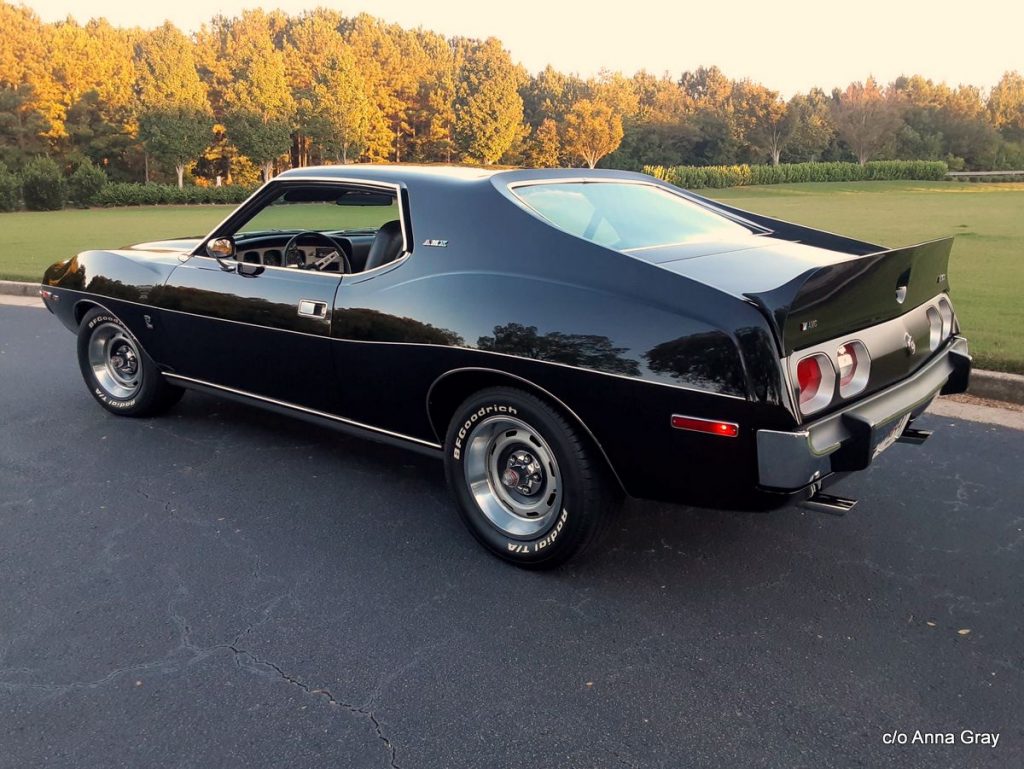 The Pierre Cardin label undoubtedly kept the 1973 Javelin in the spotlight because of its link with the chic fashion name, but Anna was already an American Motors fan before she purchased her '73 Pierre Cardin edition Javelin in 1982.
Her AMC fan club as a kid started with Anna and her older brother, while her fascination with the Javelin AMX models ignited when Anna's brother purchased a 1971 Javelin AMX in 1978. Anna was still a pre-teen at the time, but the impact of her brother's '71 Javelin AMX had a permanent effect on her.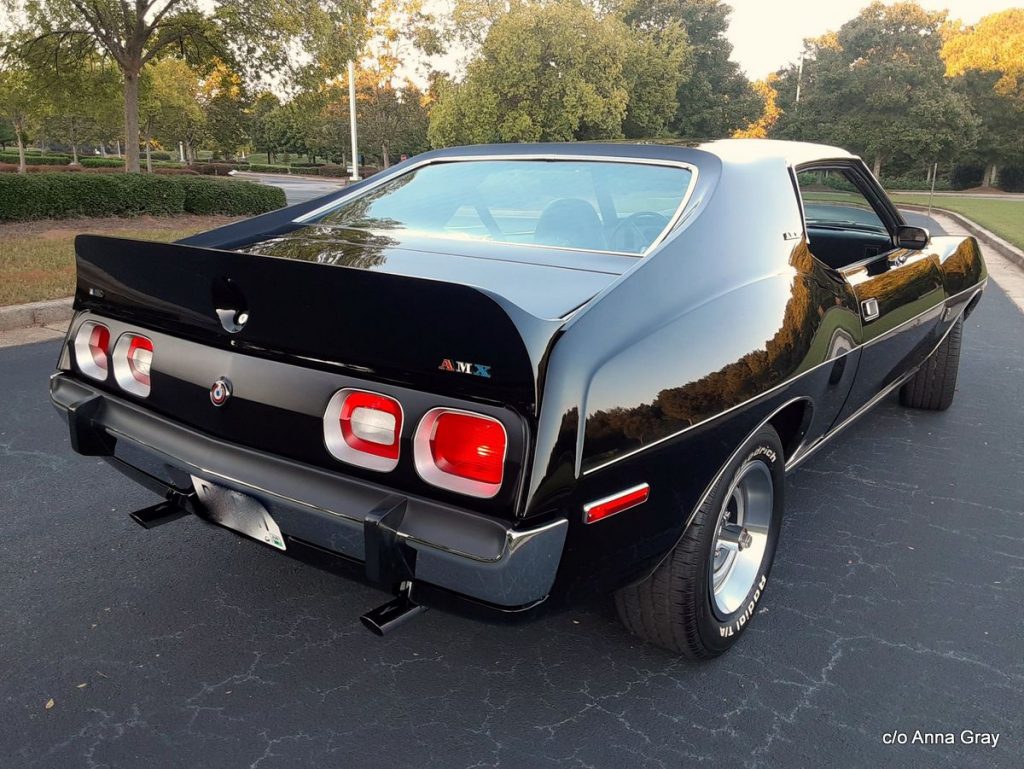 As mentioned earlier, Anna purchased her 1973 Javelin AMX at 15, about a month after her father's tragic death in a motor vehicle accident. She never drove the car during her high school years, and it was sold a few times within her inner circle that included a friend and family member (brother).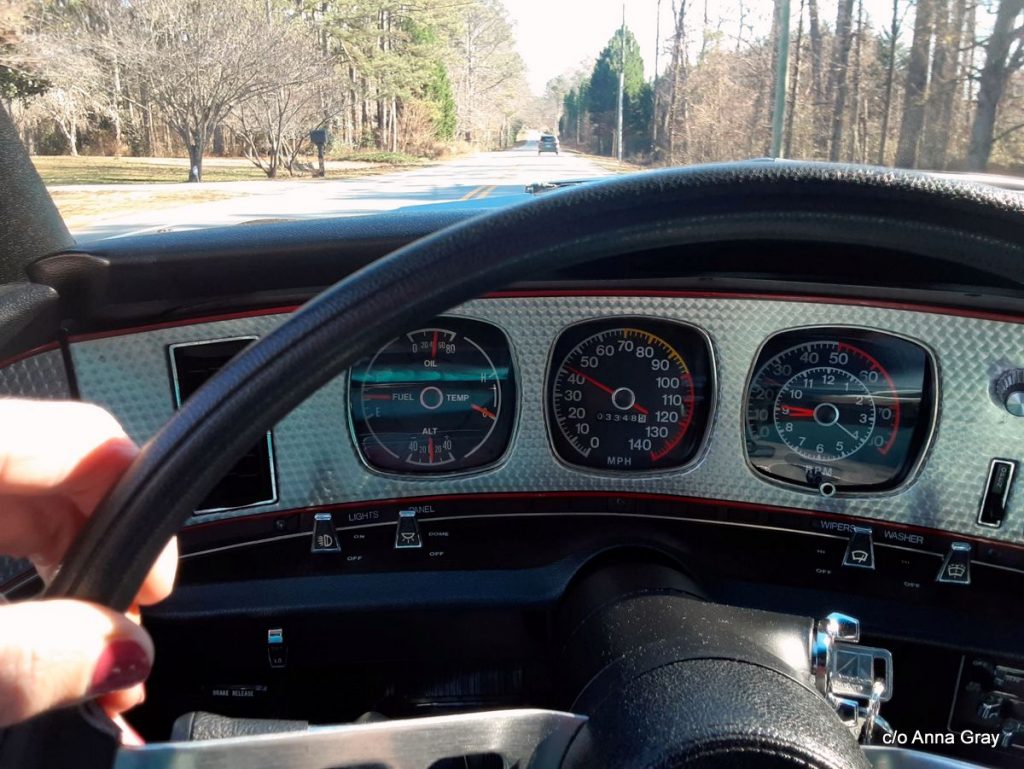 The '73 Javelin AMX spent plenty of time on the road over the years, including trips to Iowa and its Kenosha, Wisconsin American Motors birthplace. The lingering bond between Anna and her first AMC likely influenced her decision to keep the car within her social network just in case she decided to buy back the car at some point.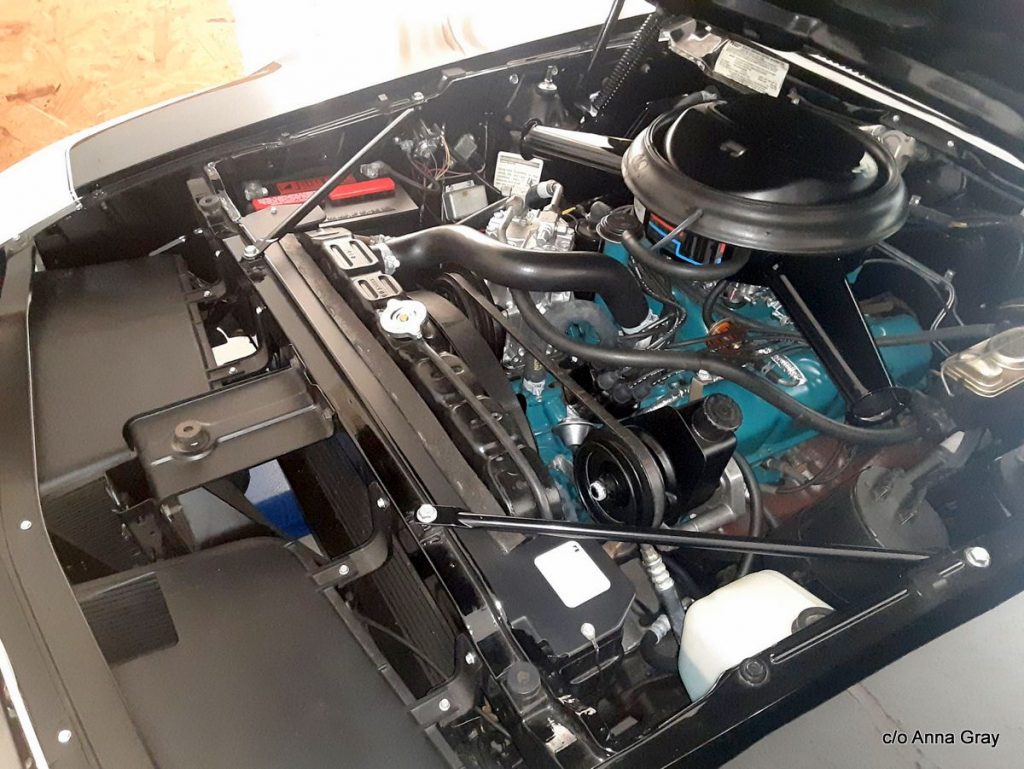 It was a wise decision for Anna because she has bought and sold the car three times over the years until 2020 when Anna once again became its owner. It should be noted that Anna did a major restoration on her Javelin before she sold it to a friend in 2017.

The car's major restoration took place between 2003 and '17. Anna told MyStarCollectorCar "I took the car apart for a nice paint job and it turned into a full-blown restoration"- a familiar scenario for many car guys and girls. Anna added it was a rust-free Georgia car, so it was an excellent candidate for a major restoration.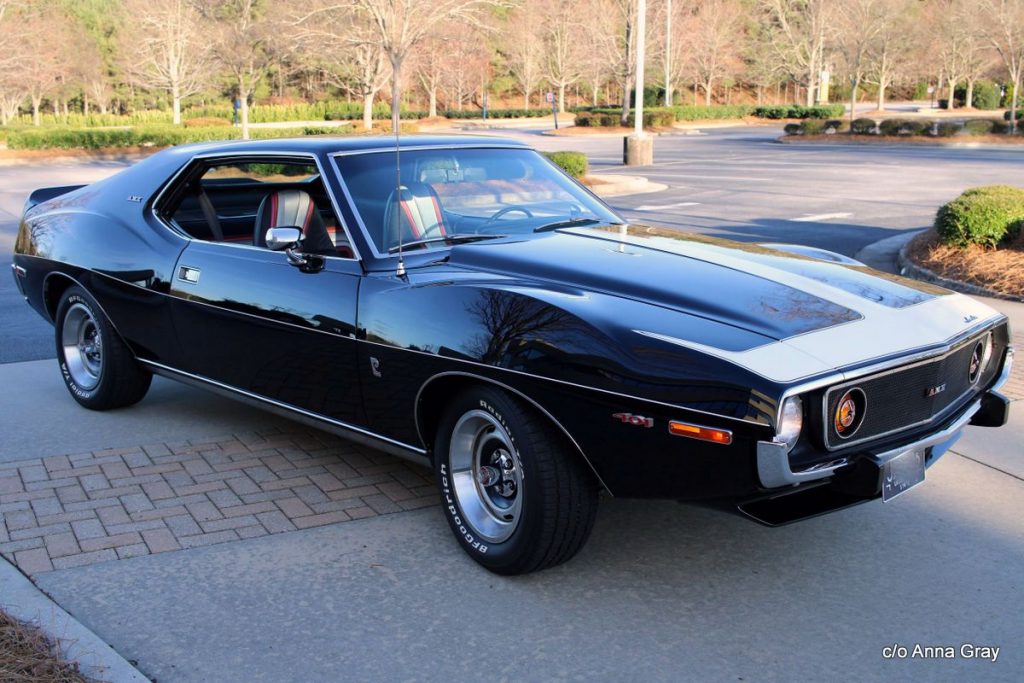 1973 was a pivotal year for domestic cars, largely due to the pressure of the gas shortage and newly legislated 5 mph bumpers for new cars. However, Anna's sporty '73 Javelin AMX still has its factory 401 cubic inch engine coupled to an automatic transmission, along with factory air conditioning. Its Pierre Cardin interior was only offered in 1972 and '73, according to Anna, so her Javvy has many rare features on its build sheet.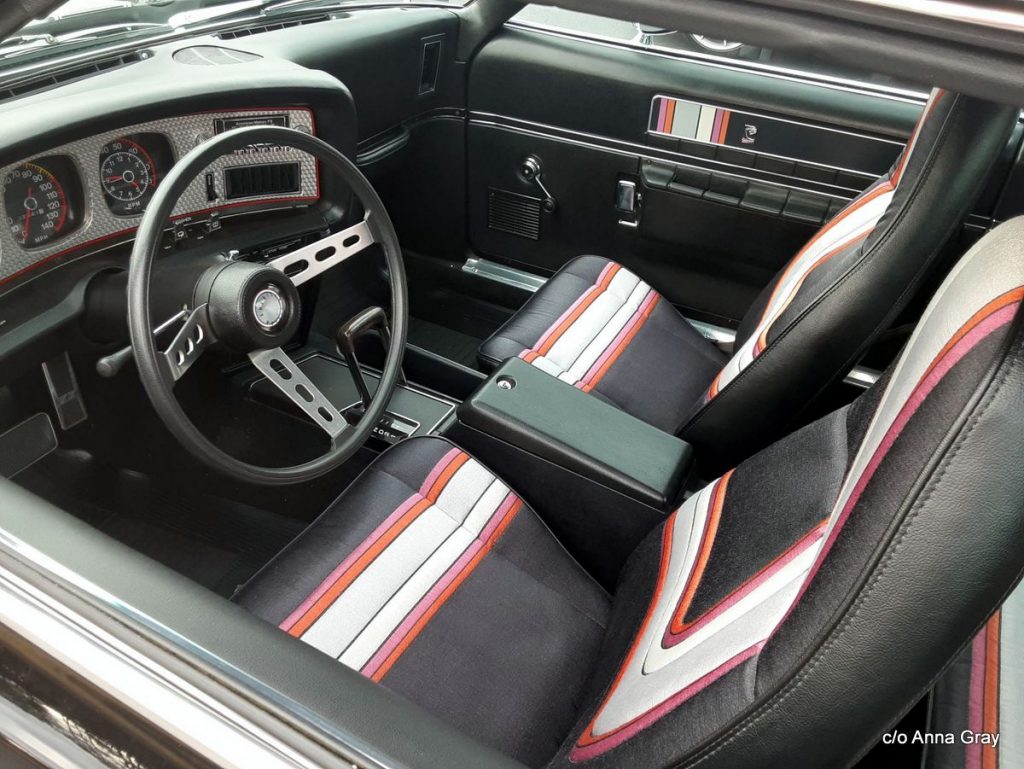 MyStarCollectorCar loves a happy ending in a car story and Anna's 1973 Javelin AMX fits the bill in a big way.
BY: Jim Sutherland
Jim Sutherland is a veteran automotive writer whose work has been published by many major print and online publications. The list includes Calgary Herald, The Truth About Cars, Red Deer Advocate, RPM Magazine, Edmonton Journal, Montreal Gazette, Windsor Star, Vancouver Province, and Post Media Wheels Section.