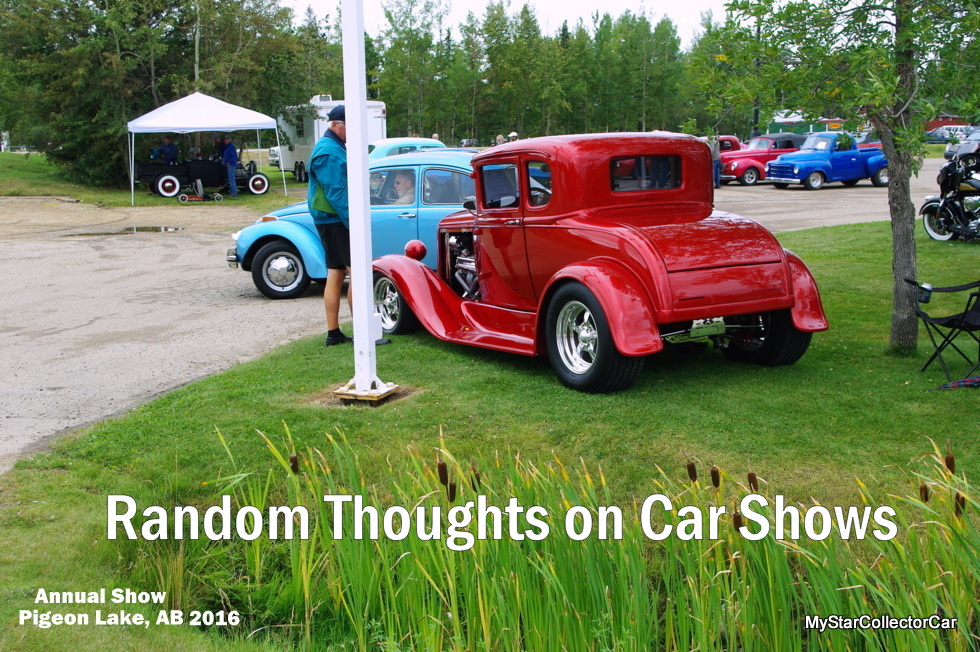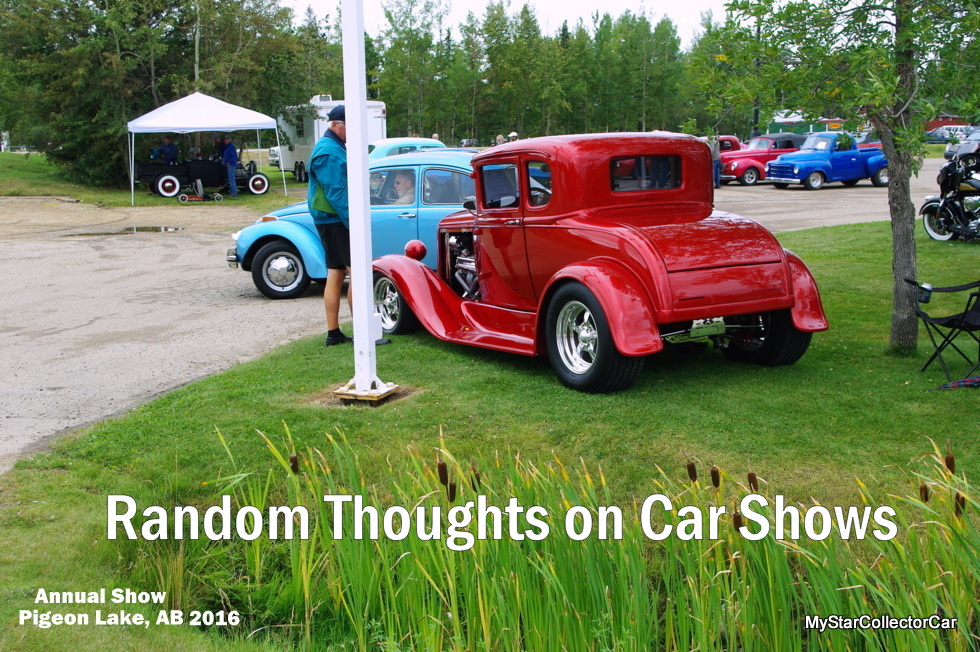 A deep freeze winter will eventually give way to warmer weather and car shows.
We at MyStarCollectorCar look forward to this season with the same level of excitement as a kid on Christmas Eve who is still tuned into a Santa concept that includes a generous fat guy in the red and white suit hauling a large bag of toys.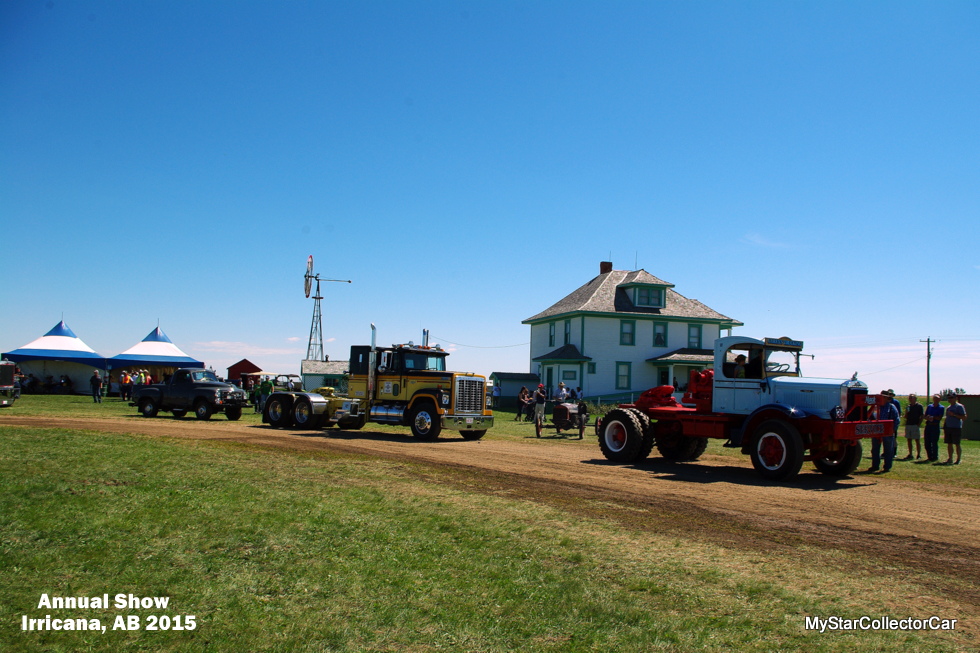 In short, the allure of a car show is a huge draw for us, along with a large throng of like-minded car guys and girls. The burning question is pretty simple: is your car show even on their radar? We at MyStarCollectorCar dove into the deep end of the pool many years ago when we built our Car Shows and Events page from scratch and now offer a direct online connection to the car shows for people who attend them.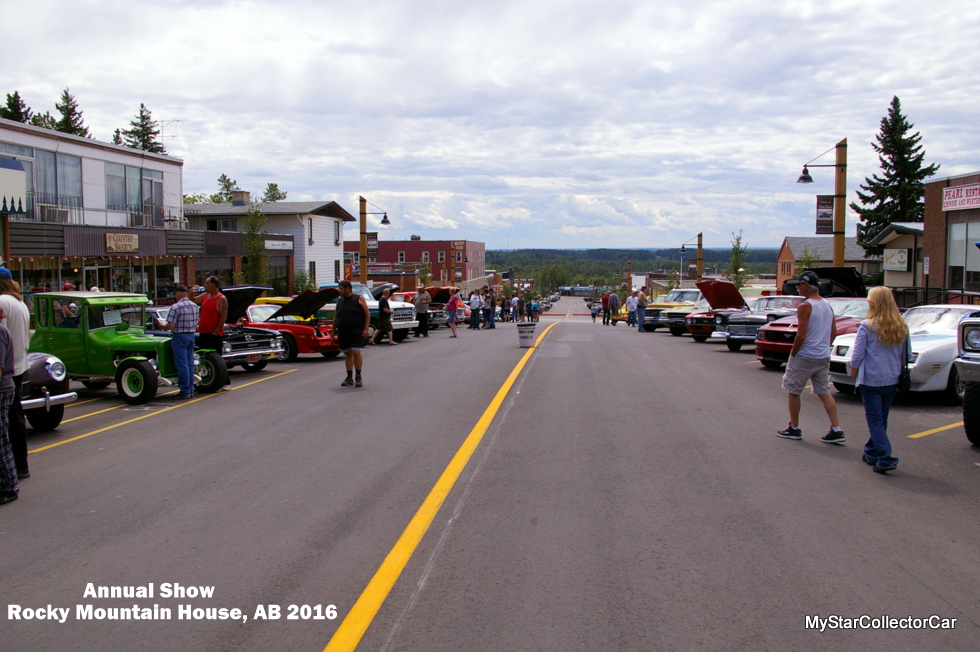 There is a reason we have occupied the top rung in a Google Canada car show search for many years in a row: we make a concerted effort to reach every car show organizer to help them showcase their event in our annual calendar.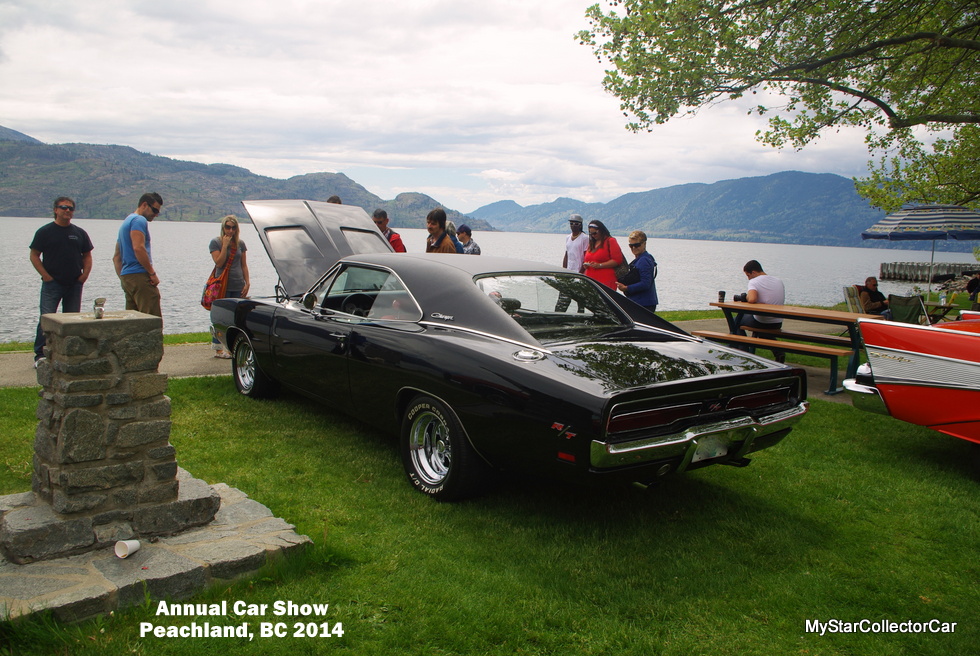 We invite our readers to pick any month in the 2019 calendar year (e.g. June 2019 car shows) to see where our car shows listings land in a Google Canada search. The exposure for our listed car shows/events is the best way to reach the right people who will attend a show if they are aware of it.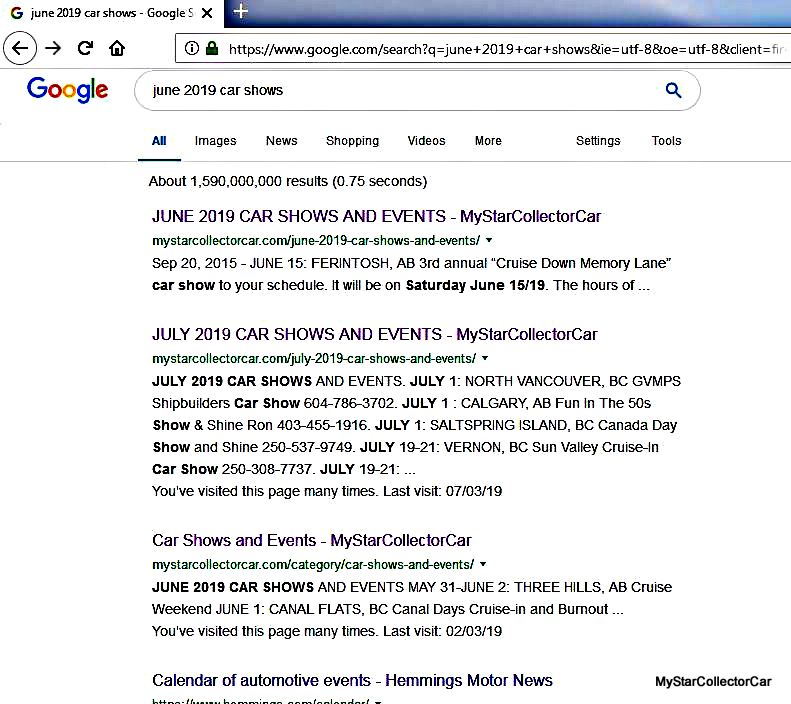 MyStarCollectorCar's rise to the top of the front page in a Google Canada search is a result of many years of hard work and we are very proud of our efforts. Our job to place car shows on our Car Show and Events page has become a little easier because smart show organizers have found us and relayed the proper information about their events.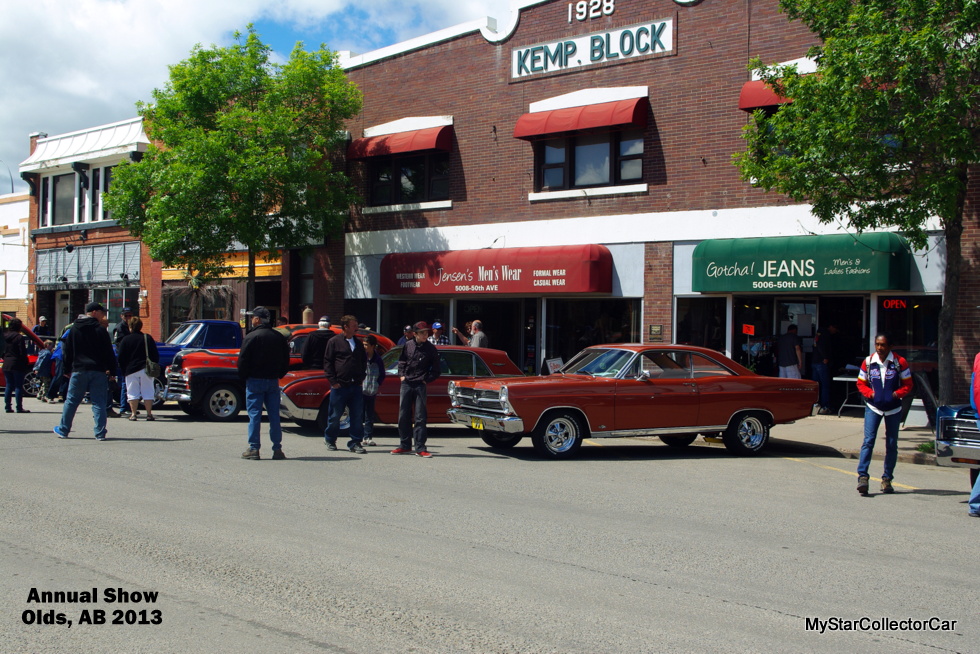 Nevertheless, there are still obstacles in our way when a show's representative chooses not to submit the information in a timely fashion-or does not respond to our inquiries about their show. Over the past few years, we have chosen not to pursue the info matter because there are so many other organizers who take a more proactive approach to their car shows and we respect their efforts.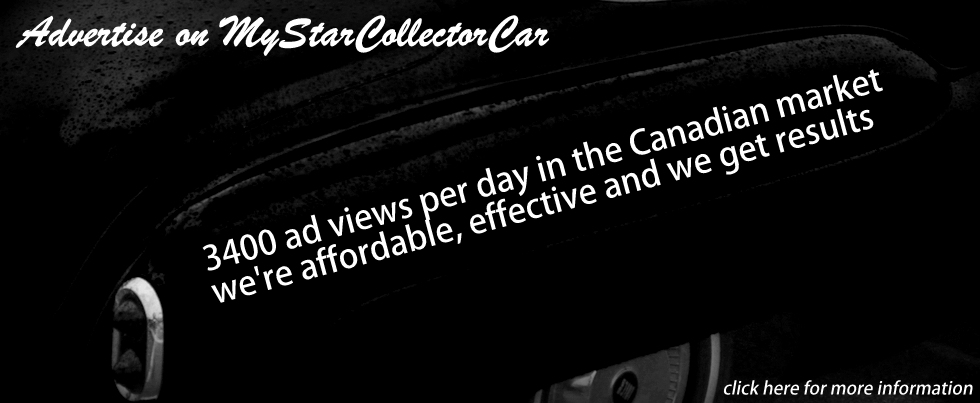 MyStarCollectorCar's experience proves that successful shows begin with clear communication about the nature of the event. We want to deliver accurate and informative information about the event to our readers.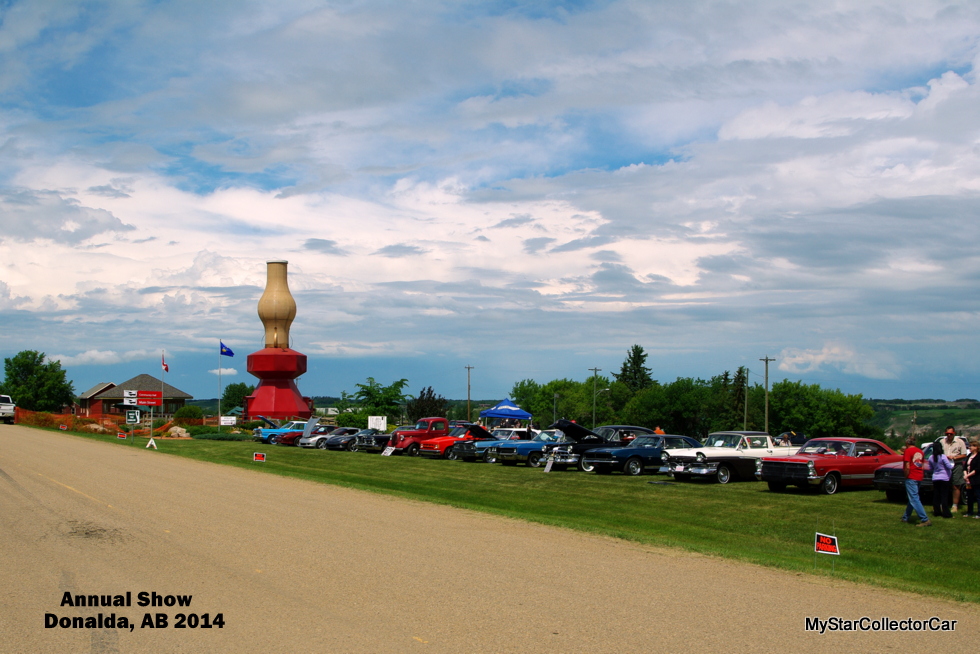 We also want to demonstrate an ethical approach with our advertisers so we will not include a link to a commercial car show hosted by a business that is not a part of our ad client list. We will include a basic information package that includes an address and phone number, but we do not link to any commercial business out of respect for our ad clients who have paid for that privilege.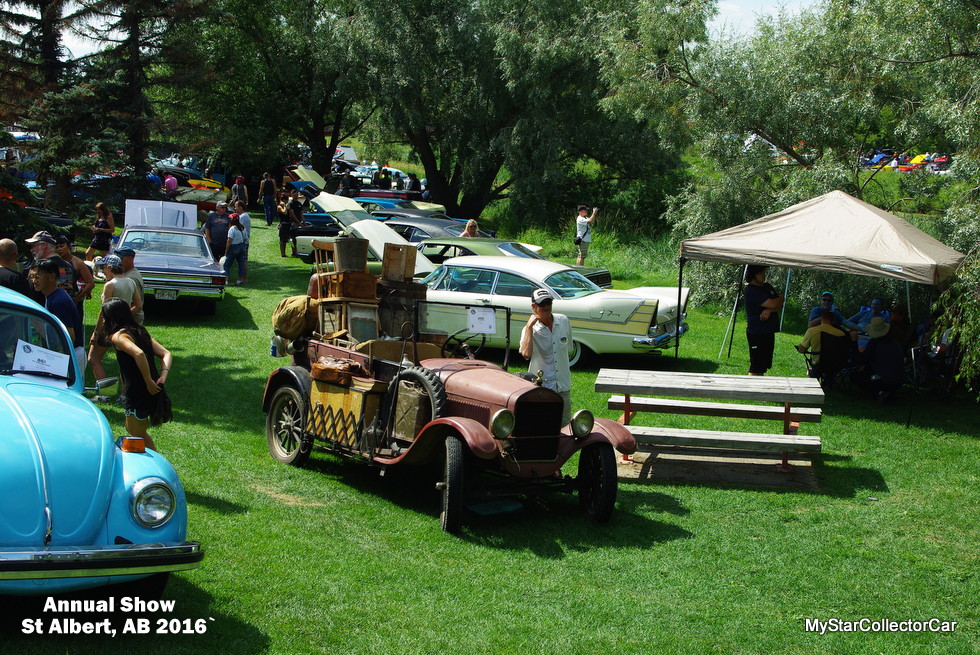 This summer MyStarCollectorCar will hit the road to many car shows and we love every minute of the experience. The only real question for us is whether or not we (and our large car guy readership) will even be aware of your particular event if we don't hear from you.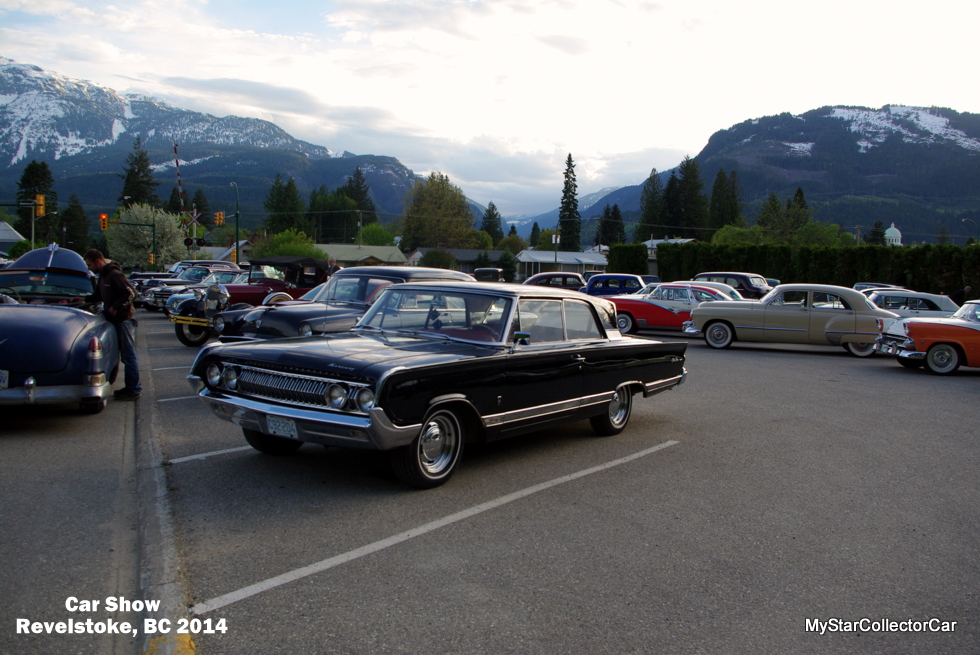 Let us know and help us give a good answer to that question.
BY: Jim Sutherland
Jim Sutherland is a veteran automotive writer whose work has been published by many major print and online publications. The list includes Calgary Herald, The Truth About Cars, Red Deer Advocate, RPM Magazine, Edmonton Journal, Montreal Gazette, Windsor Star, Vancouver Province, and Post Media Wheels Section.