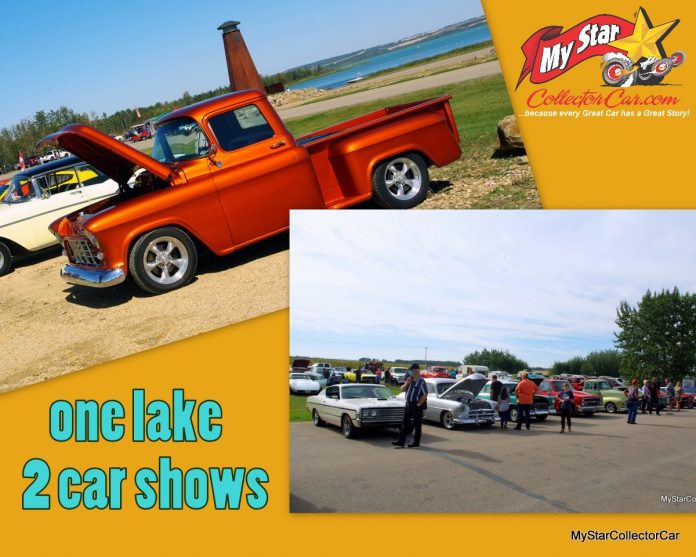 The Labor Day weekend show took us to a couple of unrelated car shows that took place on two separate days at one lake, namely Gull Lake, Alberta Canada.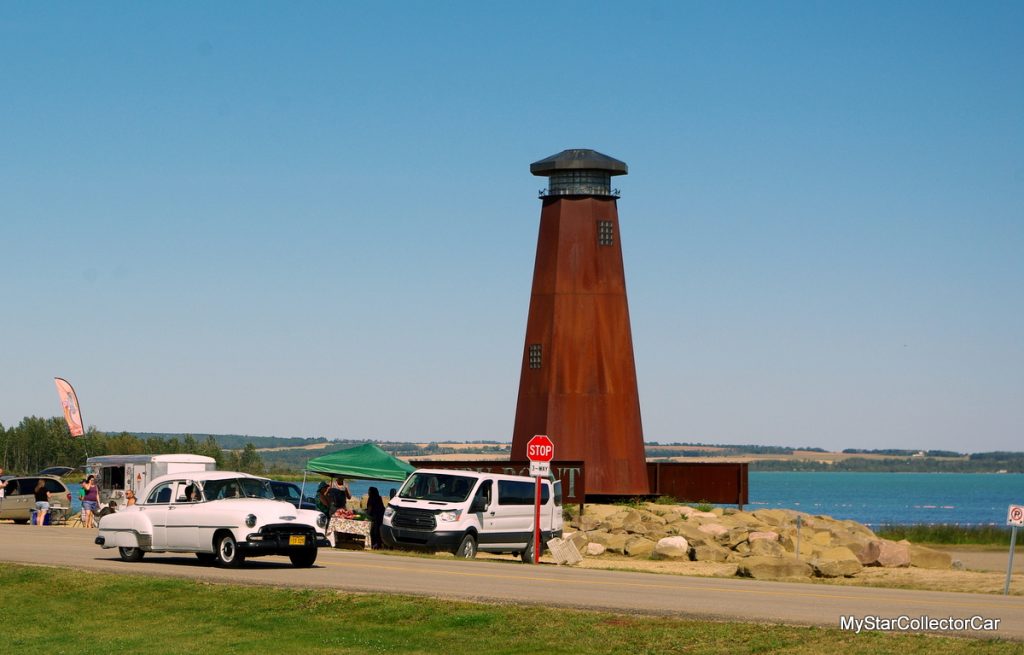 The Saturday show was an inaugural event for the Sandy Point people but the car show attracted a good collection of entries for its debut. One of the more interesting vehicles at the Saturday show was a 1964 Pontiac convertible that restored to a high level well beyond its factory glory and looked like it belonged at a beach with its top down.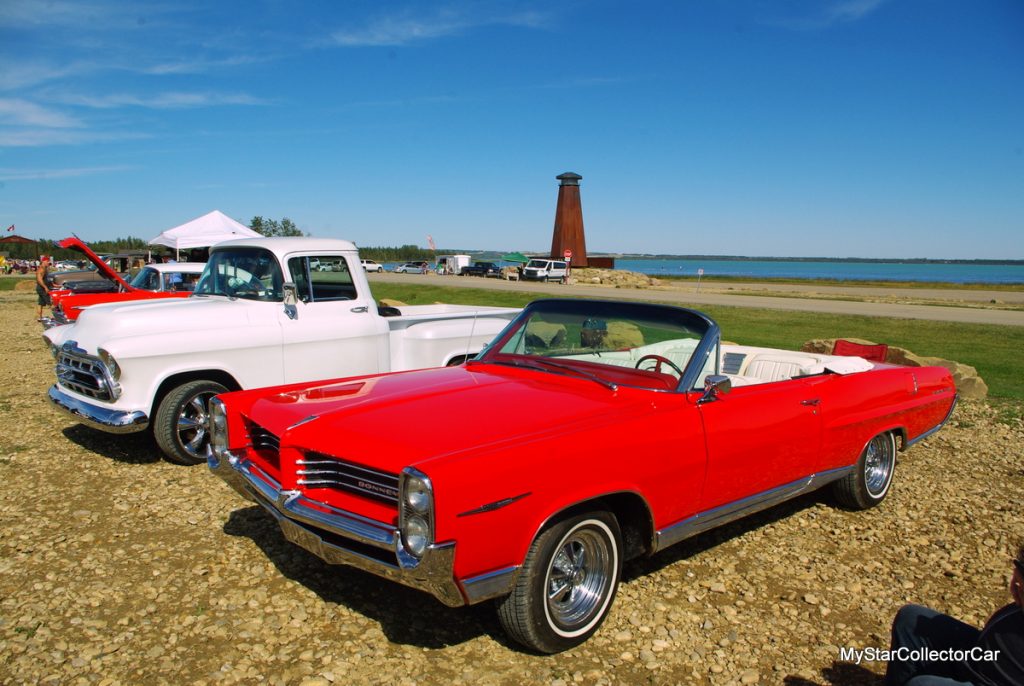 The '64 Poncho started life as a Catalina before the restoration but was promoted to a Bonneville after the meticulous restoration process by its owner. Learn the stylish Pontiac drop top's entire story in a future MyStarCollectorCar feature.
Sunday's show at the southeast side of Gull Lake has become a long-standing Labor Day tradition in Central Alberta, mainly because it's a well-run event with an excellent morning breakfast at the Gull Lake Community Center.
A 1957 Chevy 210 station wagon caught our attention at the event. It was a clean resto mod that had also undergone a promotion to the Bel Air model via the famous trim used on the upper end Tri-Five cars built during that era.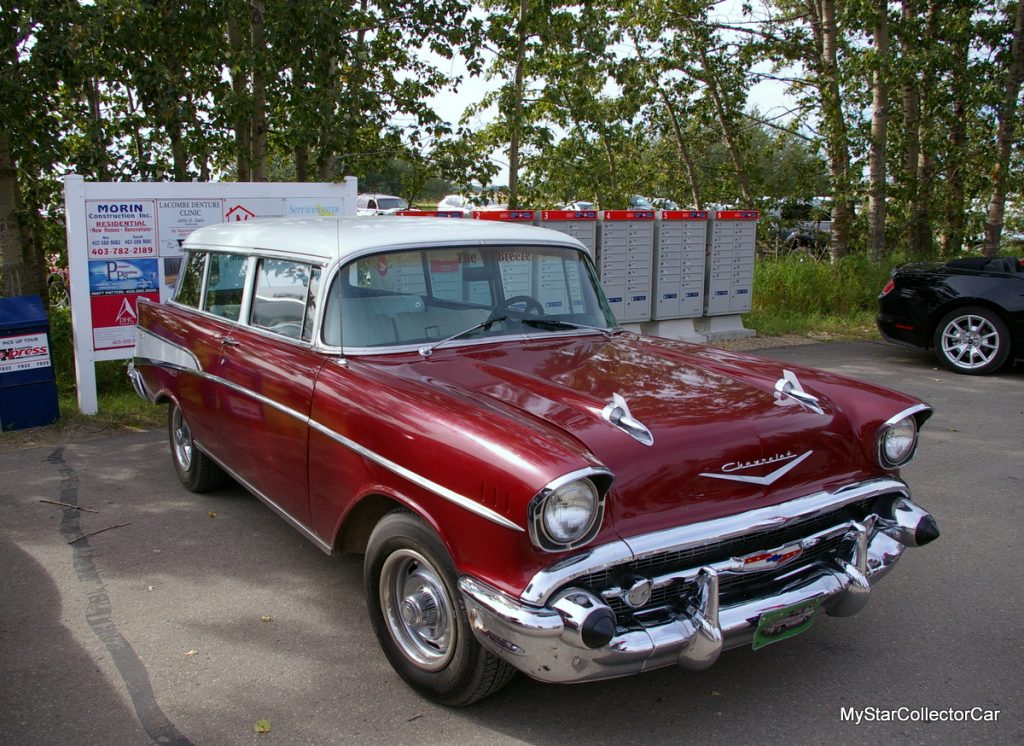 The wagon's owner was understandably proud of his '57 Chevy and provided details about the resto mod process behind the build, along with an explanation why his car is a May-until-October vehicle under his watch. Look for the entire story in a future MyStarCollectorCar article.

MyStarCollectorCar has always leaned toward the family connections behind a vehicle's story, a fact that makes the vehicle's story infinitely more interesting for our readers. We were already well-acquainted with a 1969 Ford F-250 Highboy that has been a huge part of its current owner's life, particularly since the truck's former owner was his father.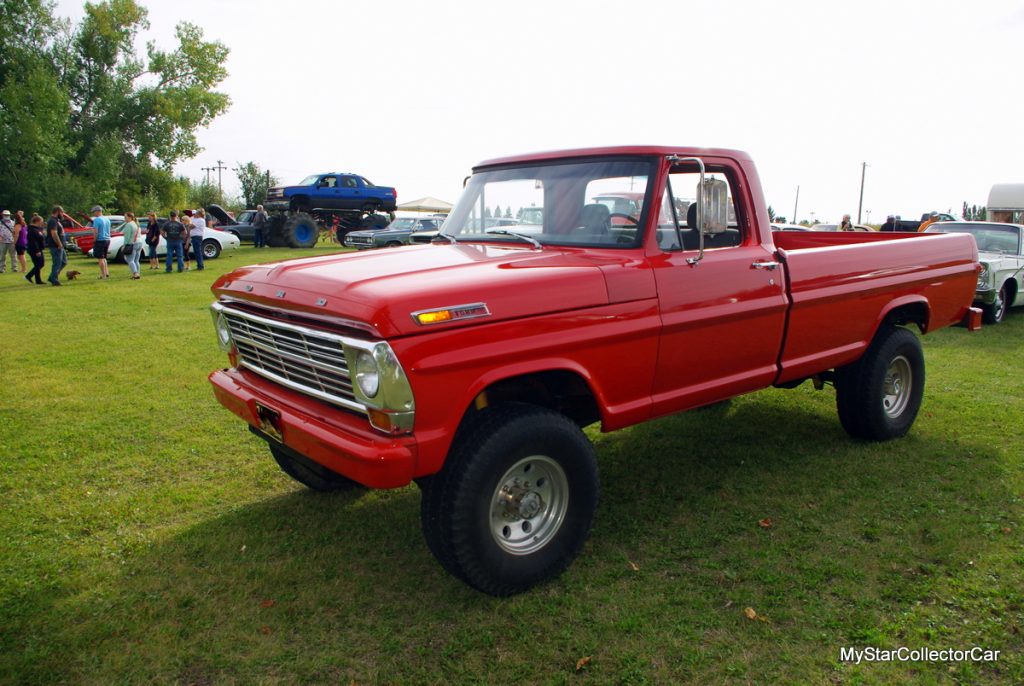 He took a serious hands-on approach to the restoration process over the past 10 years and built a legacy vehicle that got his dad's enthusiastic approval after completion this past week. Learn the entire story behind this former farm truck in a future MyStarCollectorCar article.
A 1968 Camaro RS/SS with a 396 engine is a rare car–particularly one considered to be a parts car by its former owner.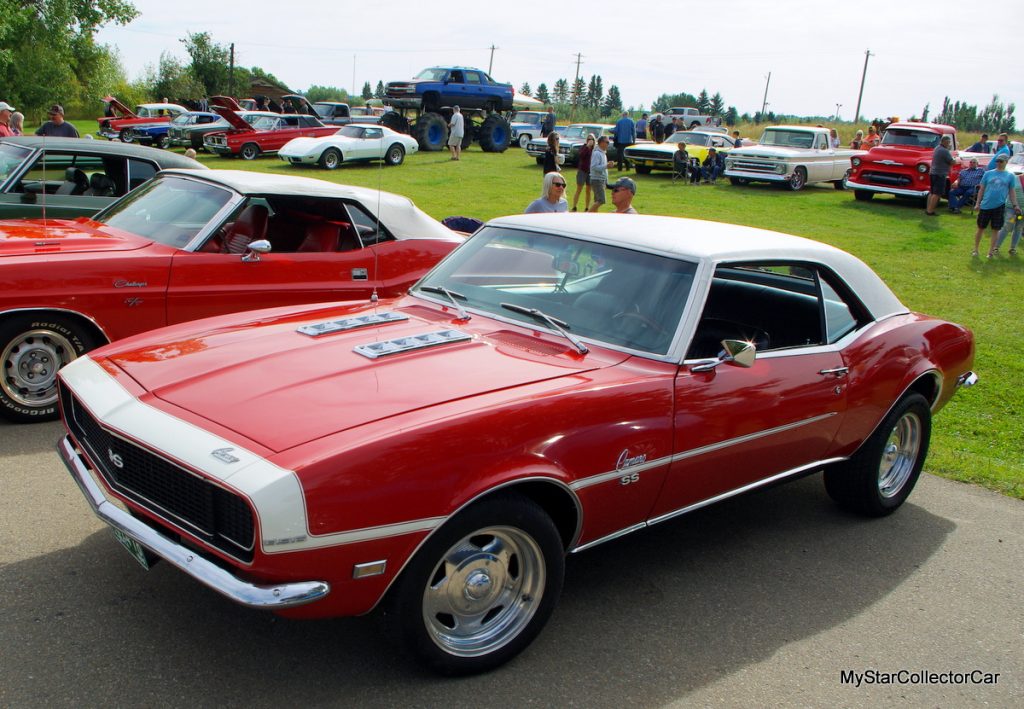 The '68 Camaro needed a ton of work to become road-worthy, all of it done by its talented current owner. The car project's entire story will be revealed in a future MyStarCollectorCar piece.
A 1964 ½ Ford Mustang convertible is a rock star on its own at any show, particularly a first-generation Mustang that still sports its original six-cylinder engine and three-on-the-floor manual transmission. Even better, this car is another father/son project car that was also the son's first car, so this Mustang is a priceless heirloom in his family's world.
MyStarCollector will tell the '64 ½ Mustang's entire story in a future article.
BY: Jim Sutherland
Jim Sutherland is a veteran automotive writer whose work has been published by many major print and online publications. The list includes Calgary Herald, The Truth About Cars, Red Deer Advocate, RPM Magazine, Edmonton Journal, Montreal Gazette, Windsor Star, Vancouver Province, and Post Media Wheels Section.