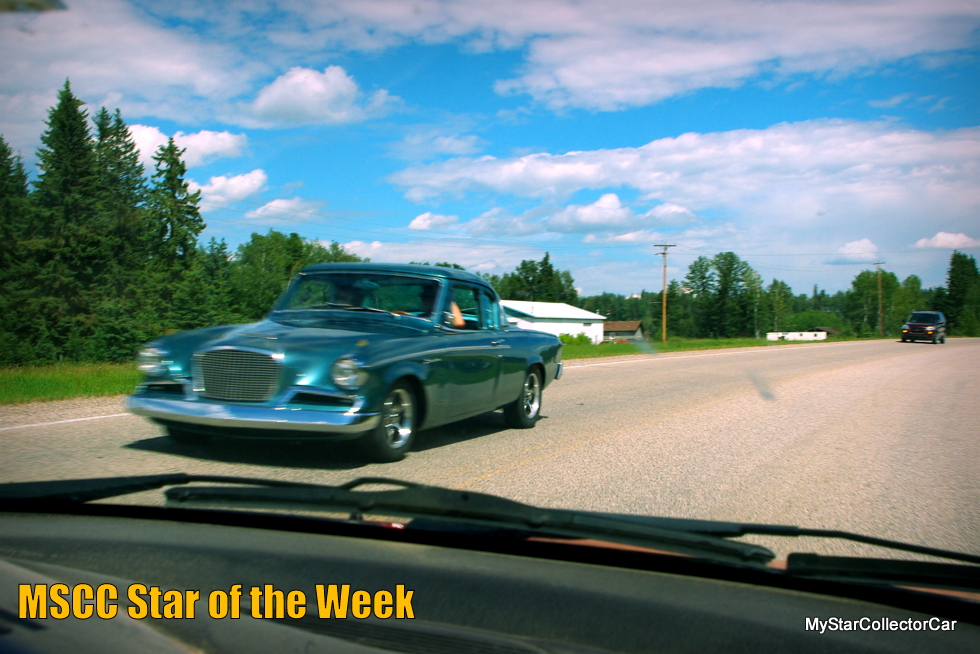 MSCC JULY 31 STAR OF THE WEEK: A STUDEBAKER FOR THE FREE SPIRIT IN ALL OF US
The term "free spirit" goes back centuries to a circa 1400s-1500s Christian movement but it took flight with the Bohemian movement in 1800s New York.
'Beatniks took the free spirit concept to another level in the early 50s and the Hippie era was an off the chart version of free spirits in action but there's always been a version of the free spirit in the world of cars.'
In this case it's the Studebaker guy because Studebaker guys don't follow rules because if they did, they wouldn't be the fiercely loyal Studebaker they are today.
That's why this Studebaker is the MSCC Star of the Week because it speaks to the free spirit in all of us.
MSCC JULY 30 STAR OF THE DAY: SO—DO YOU DRIVE THE STREET ROD OR GO SAILING?
Summer presents some dilemmas because there are so many options.
'For example—do you go hiking, biking, mountain climbing, water skiing, camping, fishing or do you just hit the beach with a generous supply of beer?'
The options for fun in the sun are so numerous in the summer the biggest problem is making a choice with one exception.
This MSCC Star of the Day makes it an easy decision because a street rod is so much more fun than sailing.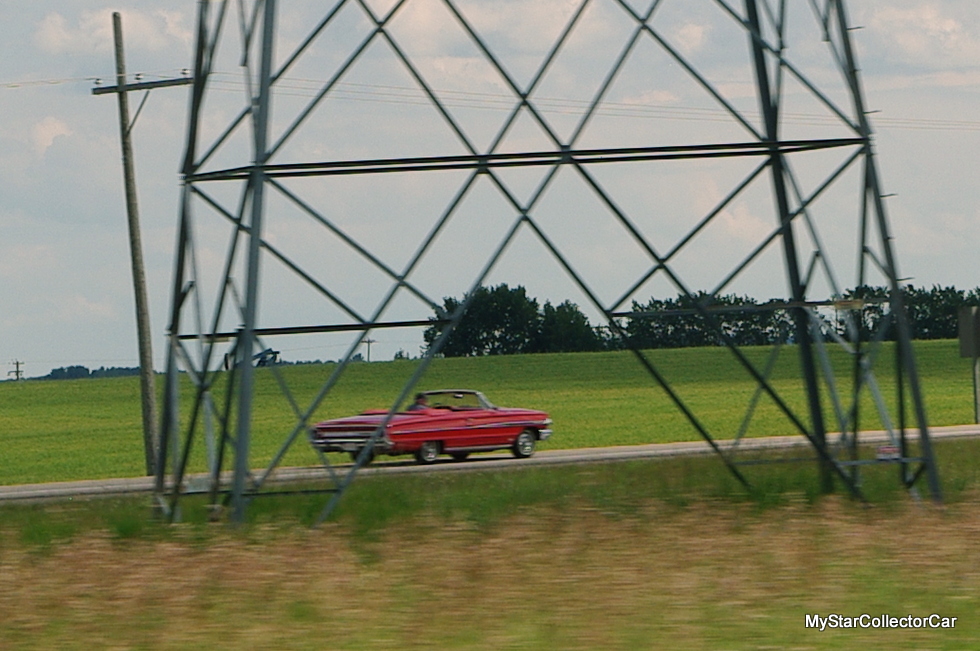 MSCC JULY 29 STAR OF THE DAY: 64 GALAXIE CONVERTIBLE—YOU CAN SPOT THEM FROM A MILE AWAY
Police agencies had it a lot easier back in the 50s and 60s.
'If a guy robbed a bank during the 1950s and his getaway car was a '58 Pontiac you can guarantee six out of seven witnesses could tell the police what he was driving.'

Now all they'll get is a vague description like "It was silver— I think it was some kind of SUV".  
This MSCC Star of the Day '64 Ford Galaxie convertible was a nearly a mile away but it was sure easy to ID.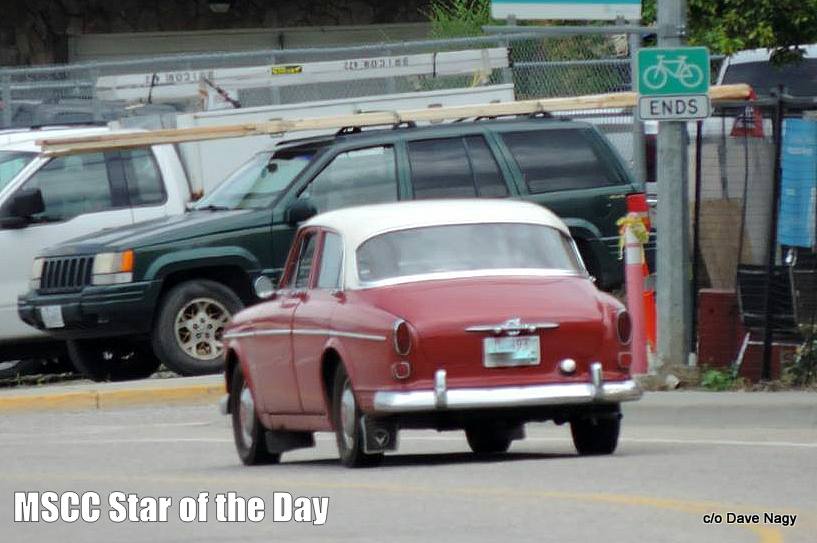 MSCC JULY 28 STAR OF THE DAY: VOLVO CANADIAN/122/AMAZON—NEARLY EXTINCT NO MATTER WHAT YOU CALL IT
There's a long list of cars on the brink of extinction.
'Most of them were utilitarian in their day so this list is heavy on four-door sedans like Ford Falcons, Plymouth Savoys, Pontiac Tempests and Rambler Classics. '  



Foreign brands weren't exempt from extinction either so older Volvos are nearly gone too.
This MSCC Star of the Day is a Volvo Canadian/122/Amazon and it's nearly extinct no matter what you all it.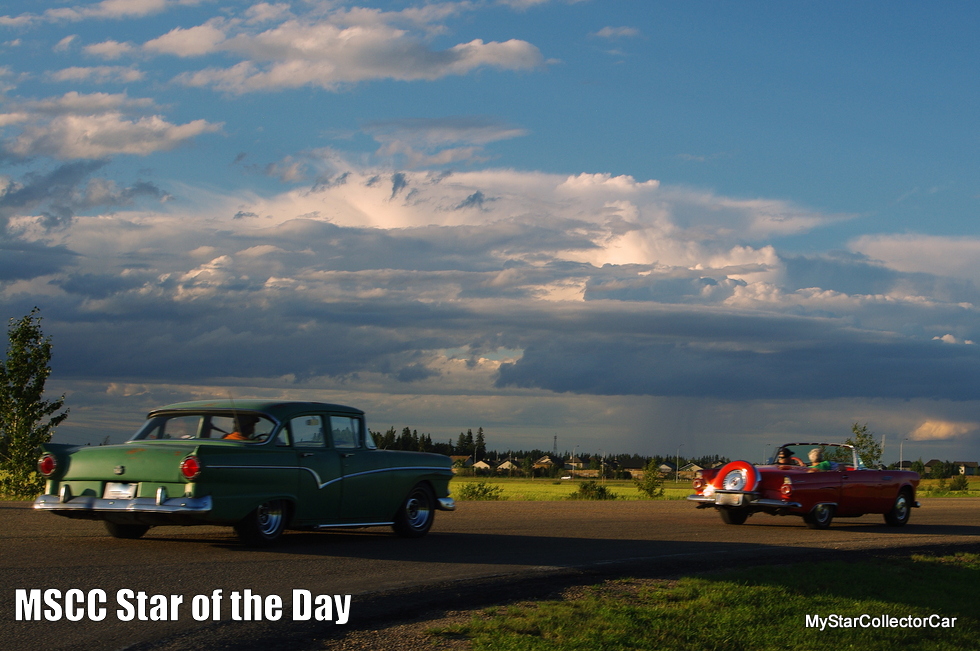 MSCC JULY 27 STAR OF THE DAY: '57 FORDS BROUGHT THEIR A-GAME THAT YEAR
1957 was a remarkable year in many ways.
'TV welcomed 'Leave it to Beaver' to the airwaves, Humphrey Bogart died, unemployment was at a comfortable 4.1% and Russia launched the Space Race with a little satellite called Sputnik I.' 



The iconic '57 Chevy debuted that year but it wasn't alone.
The '57 Chevys had stiff competition from cars like this '57 Ford and '57 T-bird because Ford brought its A-game that year.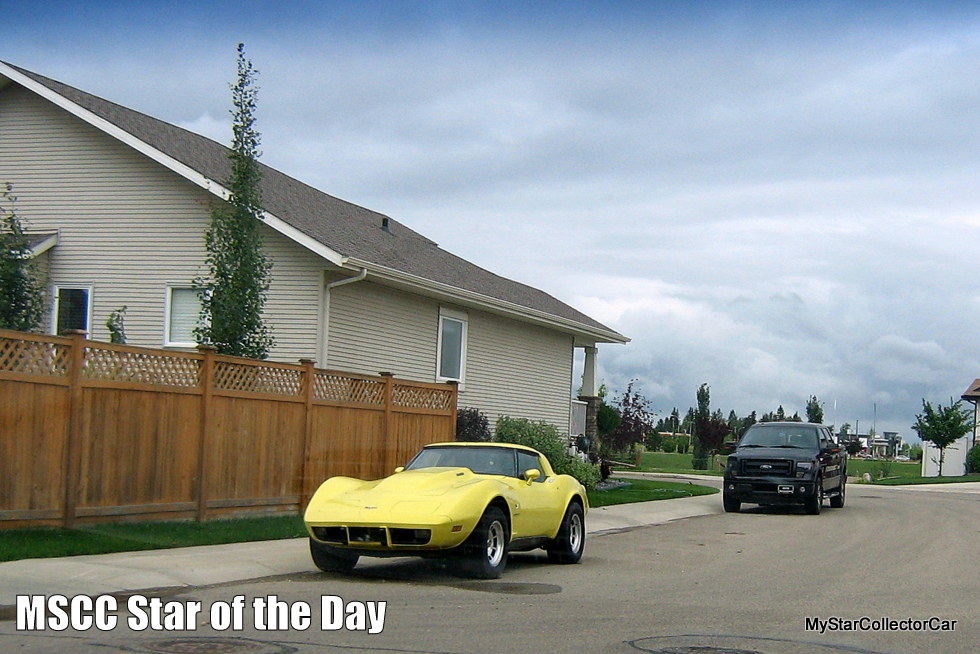 MSCC JULY 26 STAR OF THE DAY: VETTE—STORM CHASER OR STORM ESCAPER?
Summer has very few drawbacks.
'You could list the obvious ones like bugs, sunburn and kids hanging around all summer but those are pretty minor compared to the glorious sun-filled days we call summer.'
The only real drawback is a nasty storm because those are a real threat to all forms of property including classic cars.
This MSCC Star of the Day Vette was spotted just before a nasty bout of weather hit so was it a storm chaser or storm escaper?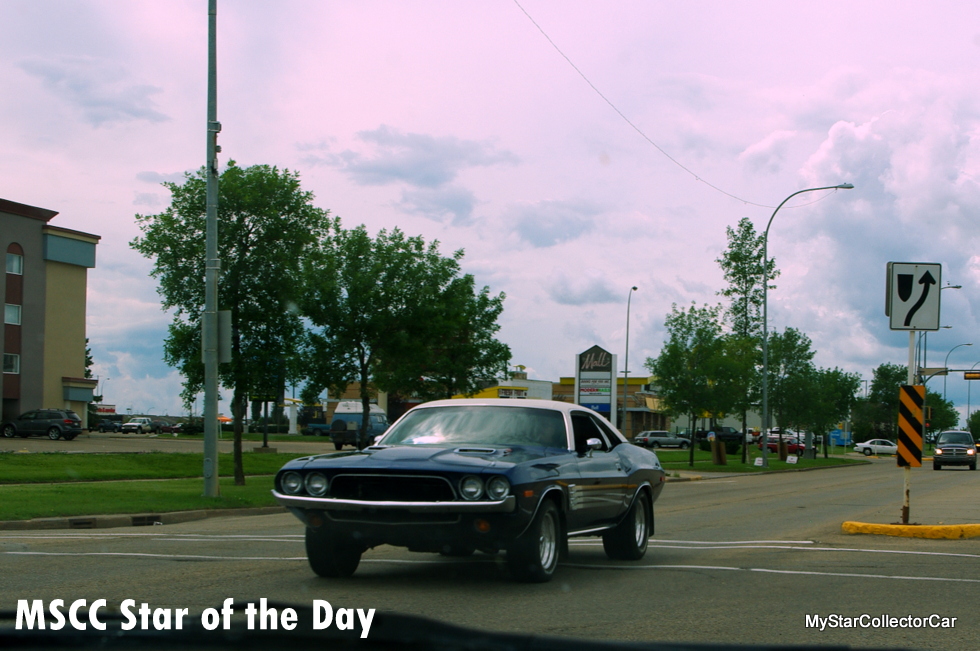 MSCC JULY 25 STAR OF THE WEEK: CONTRARY TO ORDINARY—OUT FOR A RUN IN A VINTAGE CHALLENGER
Driving is a sterile experience in 2016.
'Cars pretty much look the same, drive the same—they're like 4-wheeled equivalents of Star Trek Borg drones but they have less personality than a drone.'
That's why you need to be contrary to ordinary—to quote the legendary Jerry Jeff Walker.
This MSCC Star of the Day Challenger, out for a run a few weeks ago definitely fits the designation 'contrary to ordinary'.
CLICK HERE to Like us on Facebook
CLICK HERE to Follow us on Twitter
CLICK HERE to Follow us on Pinterest
**Please re-post this if you like it.