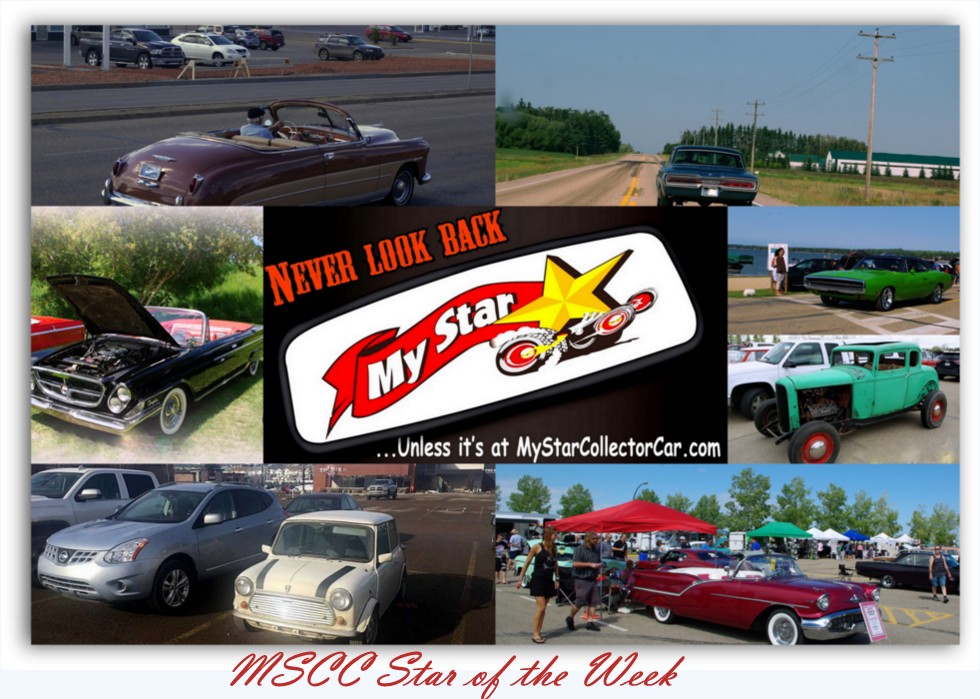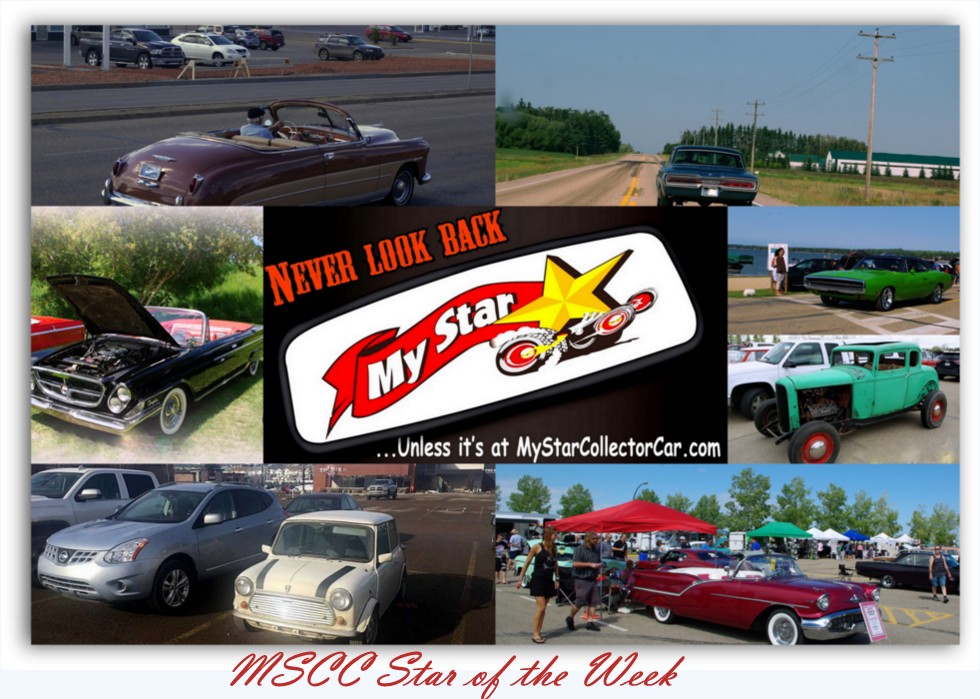 MSCC FEBRUARY 26 STAR OF THE WEEK: HOW CAN IT NOT BE A STAR WITH A BEACH, A CLASSIC MOPAR AND A SUMMER DAY?
Location is the key to a great Star of the Week—subject matter comes second.  
One of my favorite locations is Mulhurst Bay because they run the old rides down Lakefront Drive so you get some incredible summertime moments.
One of them took place back in August, 2014 when this '70 Charger RT did a pass by the lake—call it magic moment for me.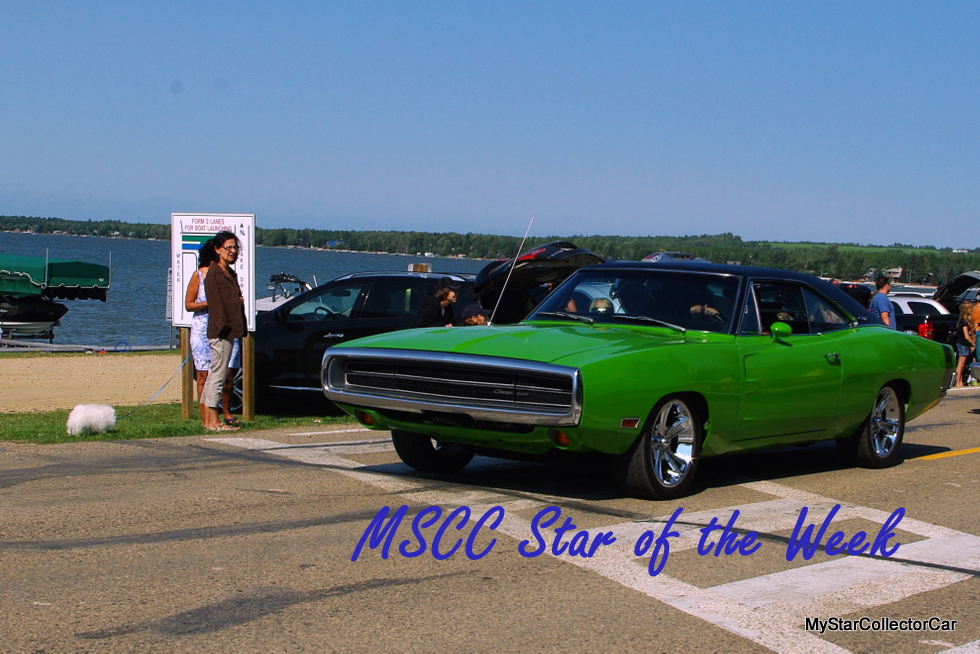 That's why it's the MSCC Star of the Week—how can it not be a star with a beach, a classic Mopar and a summer day?     
MSCC FEBRUARY 25 STAR OF THE DAY: '49 HUDSON COMMODORE CONVERTIBLE—WHAT'S IT LIKE TO HAVE THE COOLEST CAR ON THE STREET?
There's a major car show every June and most of it takes place on the grounds of the Reynolds Museum in Wetaskiwin, Alberta.
The show empties out into the streets of Wetaskiwin in late afternoon so the downtown roads are full of classic iron.
This MSCC Star of the Day '49 Hudson Commodore convertible was one of many on the streets of Wetaskiwin back in 2013 and I thought it was outstanding in a sea of classics.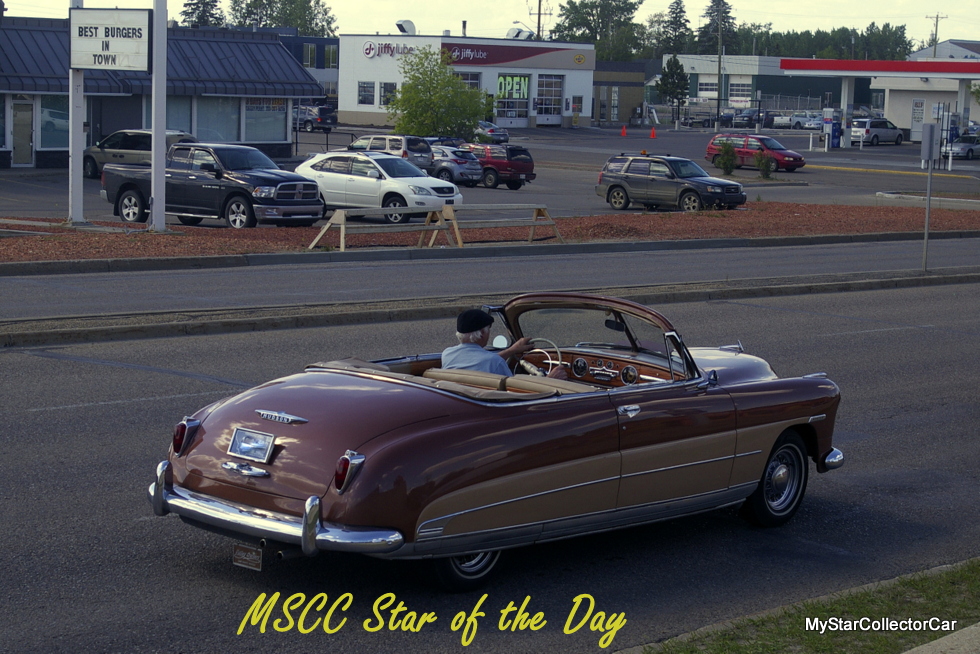 This classic Hudson begs the question; "What's it like to have the coolest car on the street"?

MSCC FEBRUARY 24 STAR OF THE DAY: '57 OLDS SUPER 88 CONVERTIBLE — FIRST IMPRESSIONS ARE THE KEY TO A STAR
I have to admit to a weakness in the MSCC Star of the Day format because most people look at the picture and skip by the written stuff.
Unfortunately you're missing the best part because this is where you learn why I picked a car or truck and it's not scientific—it's basic gut reaction.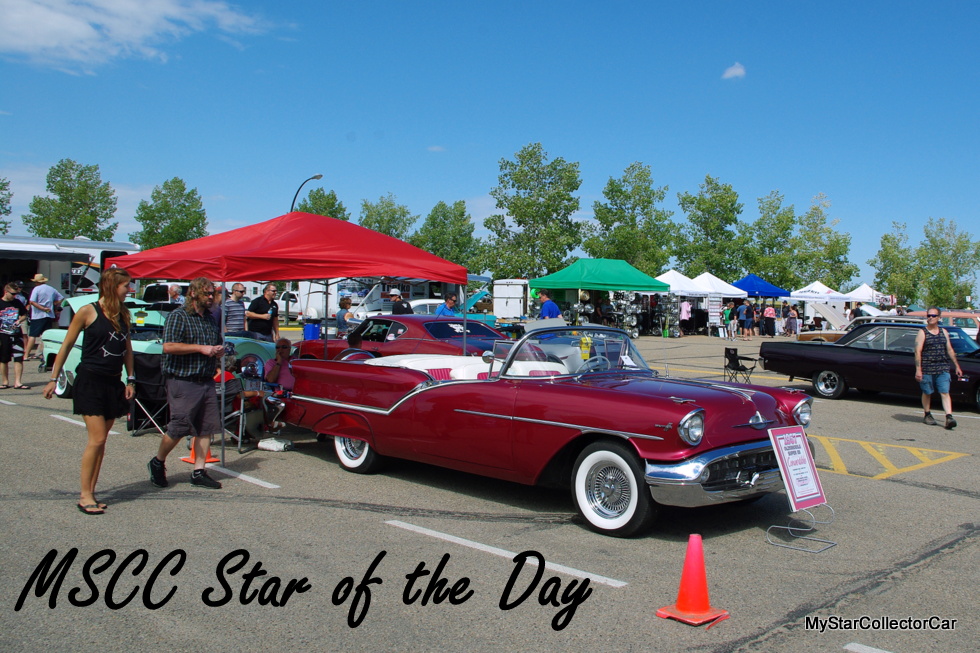 I picked this '57 Olds Super 88 convertible because it's rare and there is absolutely nothing with more style than a late 50s convertible and this Oldsmobile spoke to me in a big way on a warm day back in August 2015.

       
MSCC FEBRUARY 23 STAR OF THE DAY: AN OPEN ROAD AND A FLAIR BIRD—THE PERFECT SCENARIO
Car guys have only a few basic requirements when they take their beloved rides out for a run.
Decent weather is the biggest factor because nobody wants to see a classic get shredded by a rogue hailstorm.
Minimal traffic is another requirement because a trip in old iron is a lot more relaxing on the road less traveled.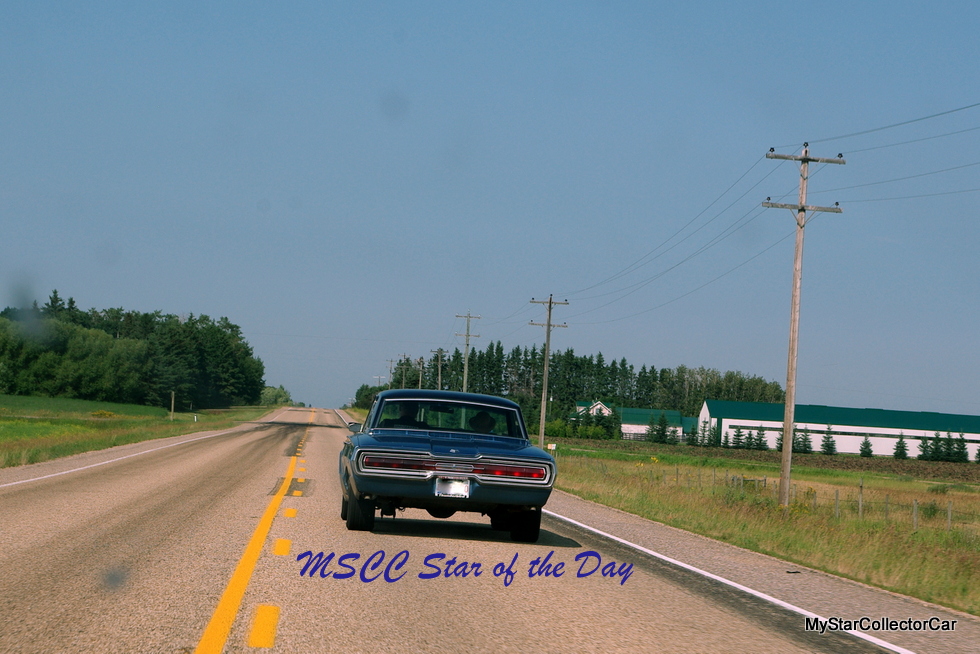 They look for something like today's Star of the Day because an open road and a Flair Bird is the perfect scenario.
MSCC FEBRUARY 22 STAR OF THE DAY: THIS IS HOW YOU BUILD A TRADITIONAL HOT ROD
The rat rod is one of the hottest commodities in the hobby right now.
Basically a rat rod is a nostalgic 21st century look back at the early days of the hot rod when all you needed was an old Ford body, a decent junkyard nearby and a weekend to build a typical hot rod.    
That's the basic concept but a rat rod is really a free form artistic version of a traditional hot rod so it's not an accurate version of street rod history.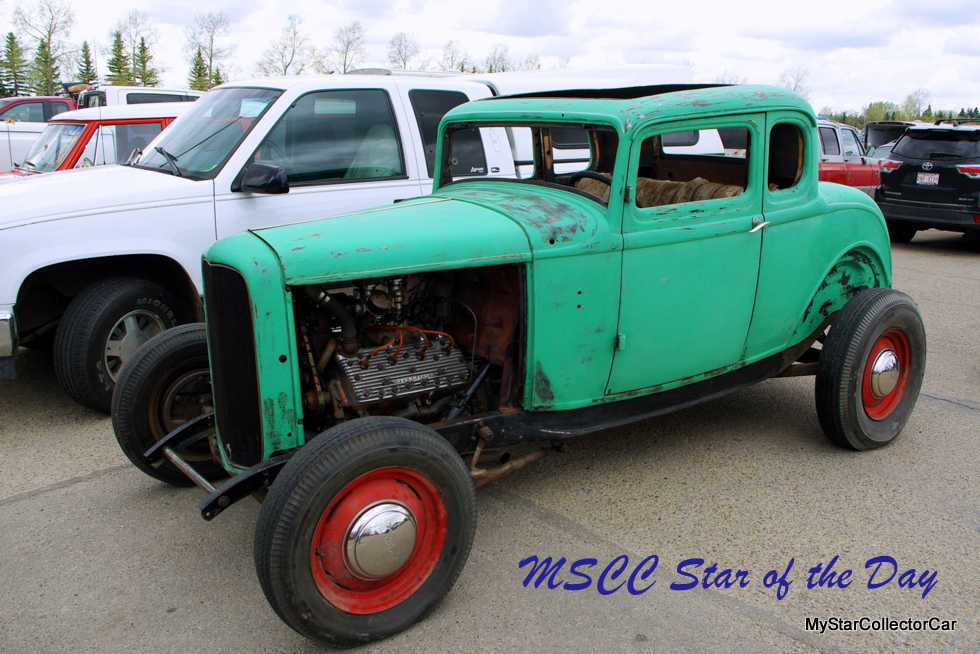 The MSCC Star of the Day is much truer to the form—this is how you build a traditional hot rod.    
MSCC FEBRUARY 21 STAR OF THE WEEK: WHY THE REAL MINI CONCEPT STILL WORKS
Angus Sutherland is an occasional contributor to MSCC and he spotted this Mini yesterday.
Here in his own words are his thoughts on the sighting:
"I just saw a family of four, with parents of my gen, hop out of this mini (a real mini) and it restored my faith in humanity".

That's why the MSCC Star of the Day real Mini concept still works.
MSCC FEBRUARY 20 STAR OF THE DAY: 62 CHRYSLER 300 CONVERTIBLE—BIG, BAD, FAST AND ROOFLESS
You don't see many convertible muscle cars.
There are many reasons for this – a lot of guys like to have at least some metal over their heads when you blow by 120 miles per hour plus the convertibles like to tent at high speeds.  
Despite the limitations of a convertible they still look great and they command a lot of attention (and higher prices).
The MSCC Star of the Day '62 Chrysler 300 is big, bad, fast and roofless.
CLICK HERE to Like us on Facebook
CLICK HERE to Follow us on Twitter
CLICK HERE to Follow us on Pinterest