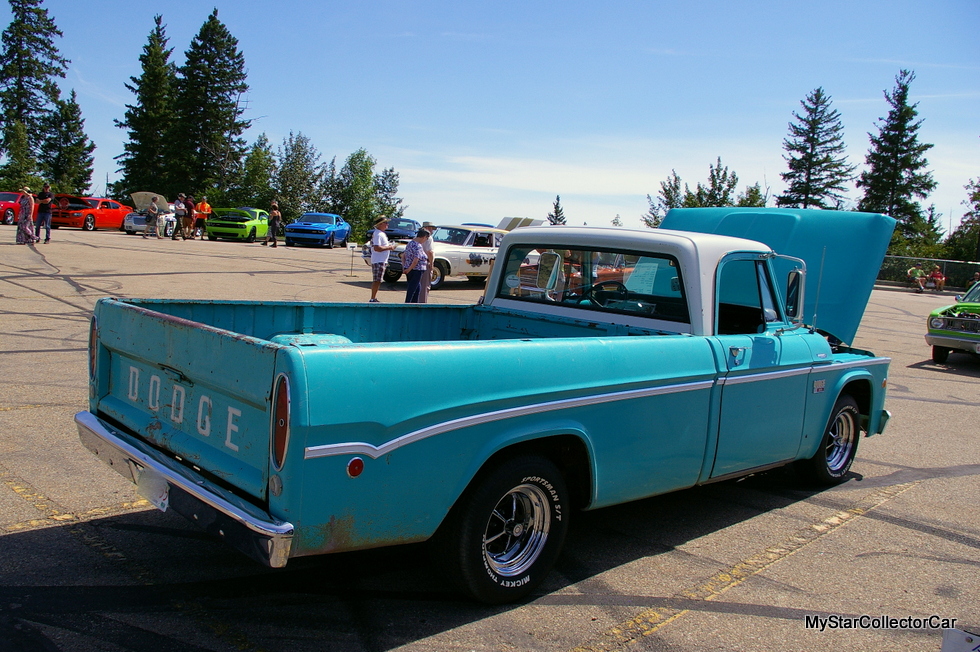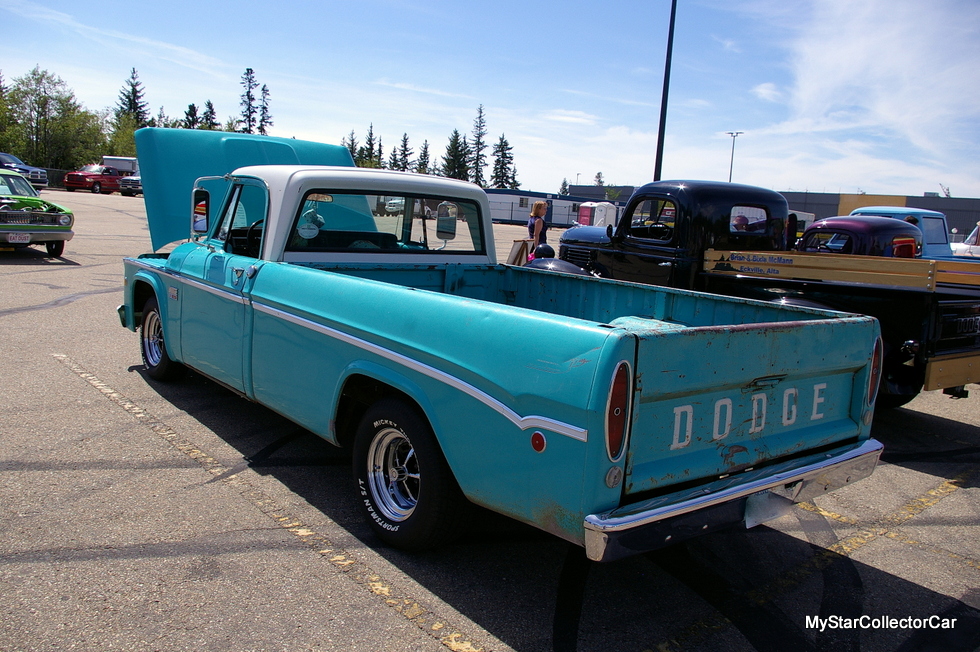 The Dodge Sweptline truck had a 10 year model run from 1961 to 1971.
'The Sweptline look gave Dodge a brand new style in the early Sixties for its trucks and introduced a sleek look to the pickups in '61.'
The trucks were not produced in large numbers when compared to the Ford and GM trucks, so they are not a common sight on the road in the 21st century.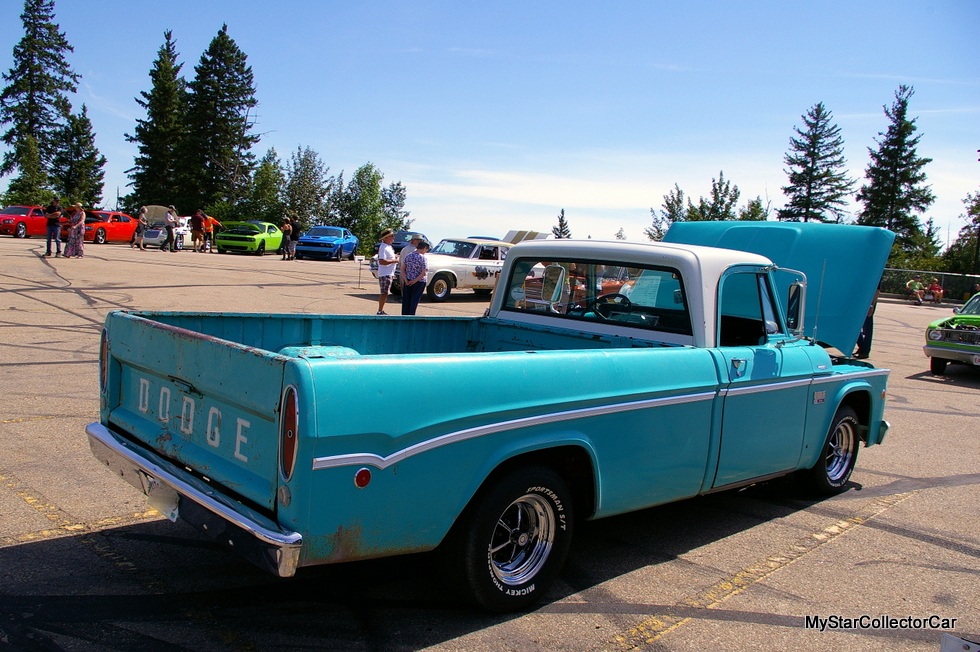 Most Dodge Sweptline trucks were worked hard and then discarded when they could no longer answer the bell on the farm or job.
Meagan Jessome is a young woman who grew up in a Mopar family on a farm. She is also the current owner of a 1969 Dodge D-100 that was built long before Meagan was even born- but she has always been a self-described "truck girl".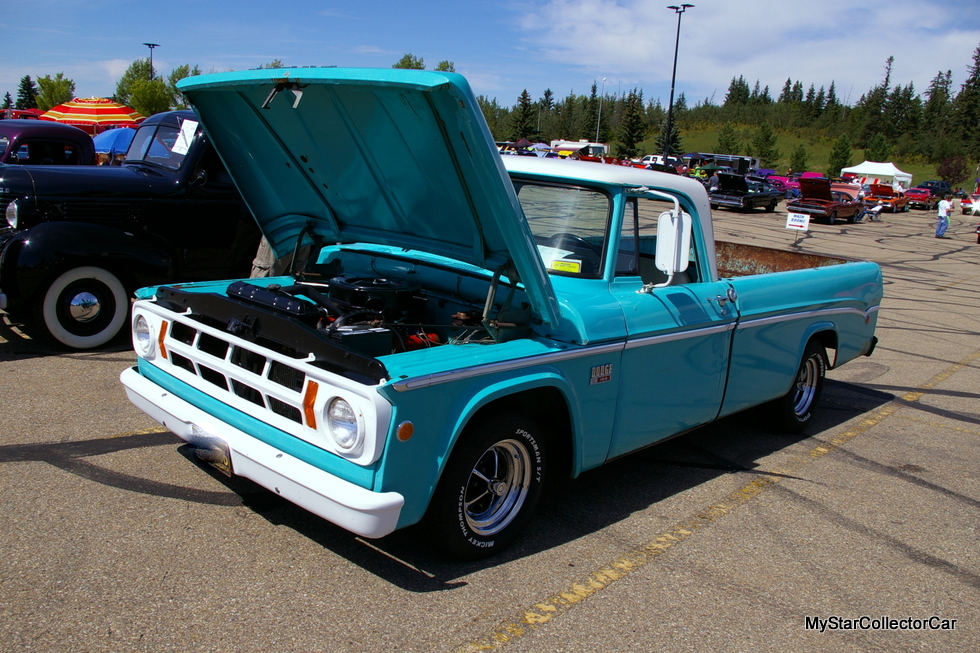 Meagan learned how to drive at a young age in a truck on the family farm and she developed a strong connection to pickups over the years. The family connection to Dodge trucks also influenced Meagan so a classic Mopar pickup was a good fit for her.
Meagan previously owned a 1966 Dodge truck that is now back on the family farm with her father. He loves the truck and drives it all the time.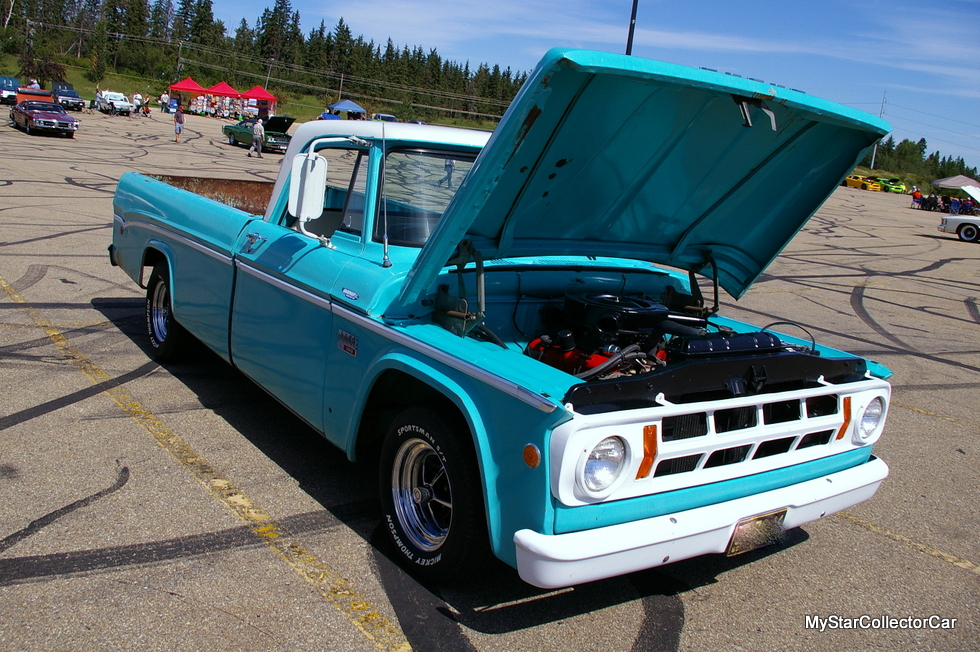 Her current 1969 Dodge was a challenge for Meagan because it had been disassembled by its previous owner. He had an ambitious but unfulfilled plan to turn the truck into a pro touring ride and only managed to get the truck into a giant metal puzzle of related parts.
Meagan was undeterred by his bad game plan because she is married to a mechanic who was willing to help her put this Mopar Humpty Dumpty back together in one big piece.
The truck was missing its seat and Meagan's husband showed his creative side when he added a swoop design similar to the body line into the new upholstery on the replacement seat.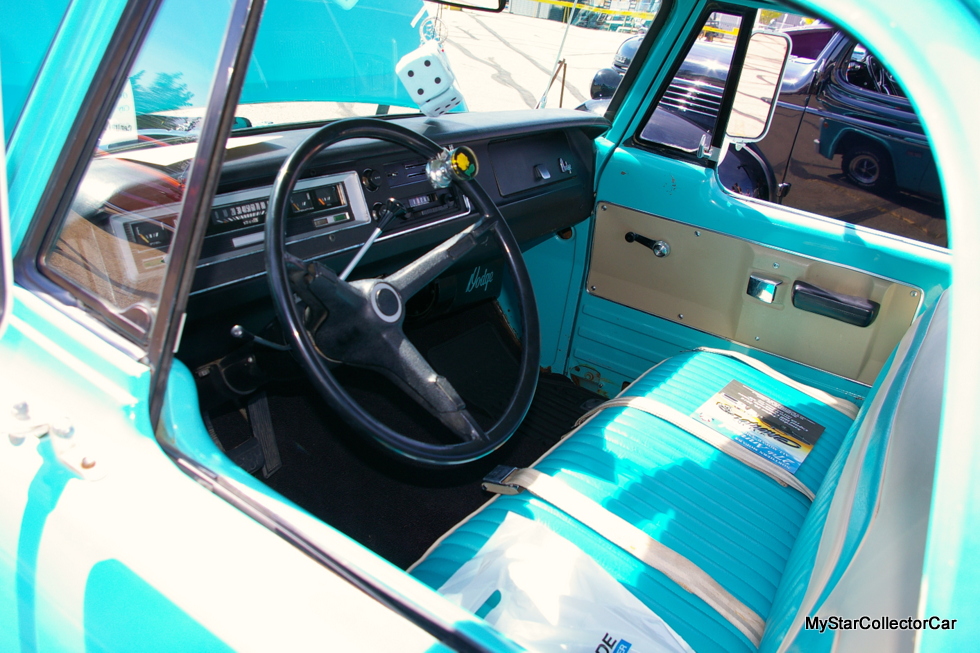 The Dodge still has its original 318 engine and 727 automatic transmission, along with its original paint. Meagan described the blue factory paint scheme as a "girly color" which is presumably OK because she is a young female owner of the 48-year-old truck.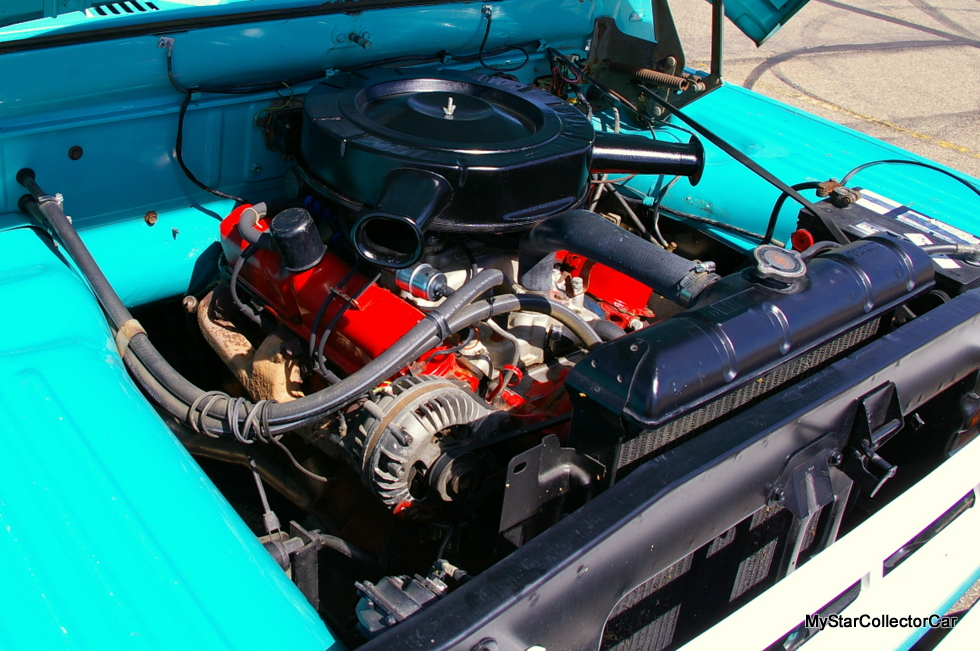 Meagan and her husband brought the truck back to roadworthy condition so she could enjoy the open road behind the wheel of her classic Sweptline pickup.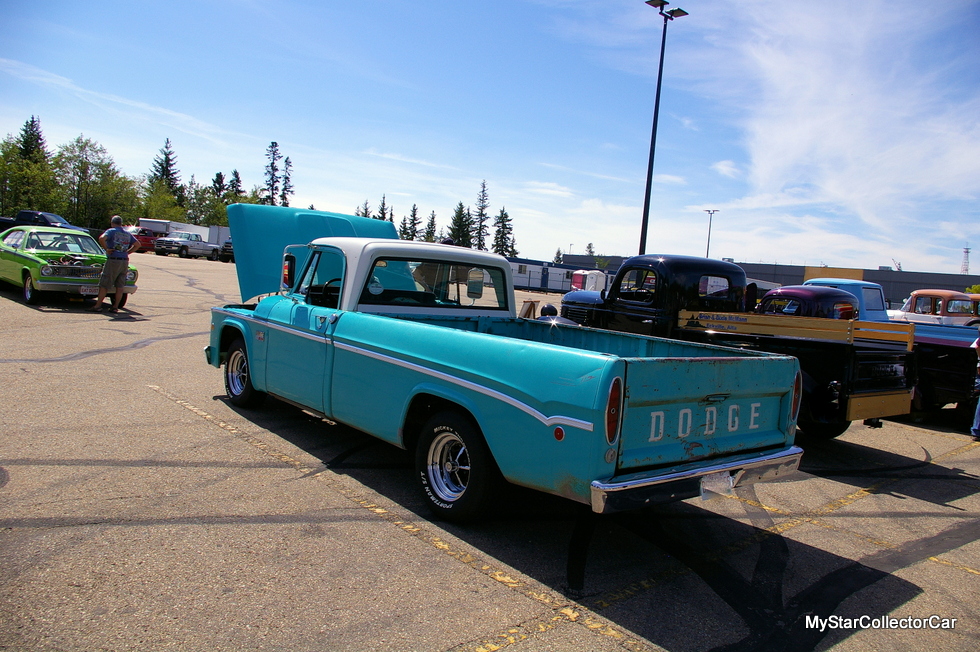 Meagan changed the rake on the truck when she and her husband dropped the front axle 3 inches with a custom lowering kit. The change is subtle but it gives the Dodge a stylish stance.
MSCC caught up to Meagan on her inaugural long run in her Dodge truck. She had driven it to attend a Mopar show that was about an hour away from her home and her old Dodge had performed well on the road.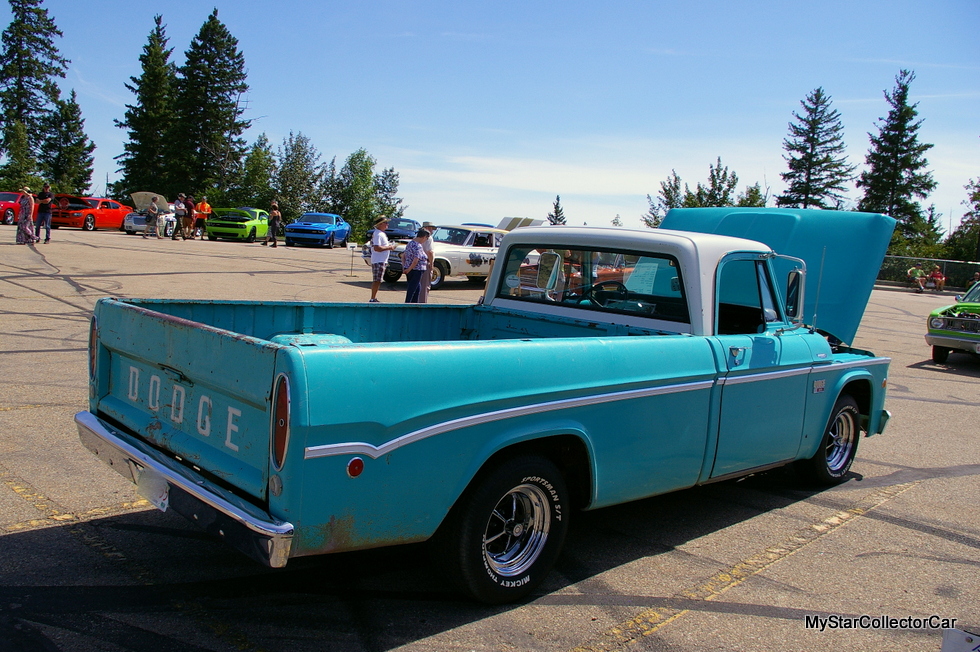 Megan added, "the more I drive it the better it runs" to her assessment of the truck's performance.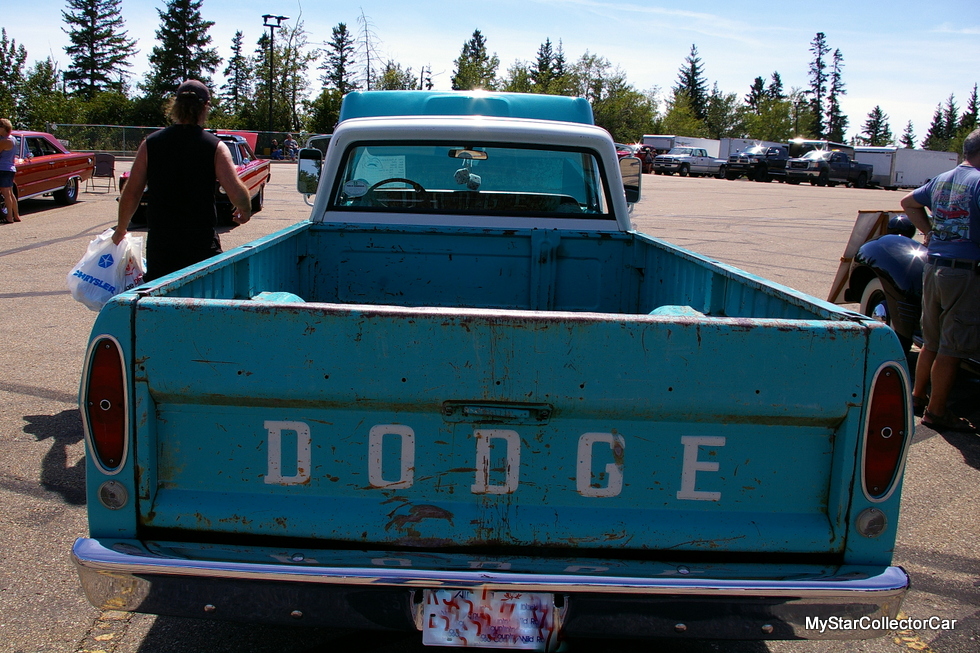 We should add one final note: Meagan and her husband also own a beautifully restored 1970 Dodge Super Bee.
'However, Meagan prefers to drive her unrestored 1969 Dodge D-100 because she is still a farm girl at heart.'
Jim Sutherland
CLICK HERE to Like us on Facebook
CLICK HERE to Follow us on Twitter
CLICK HERE to Follow us on Pinterest
Please re-post this if you like this article.