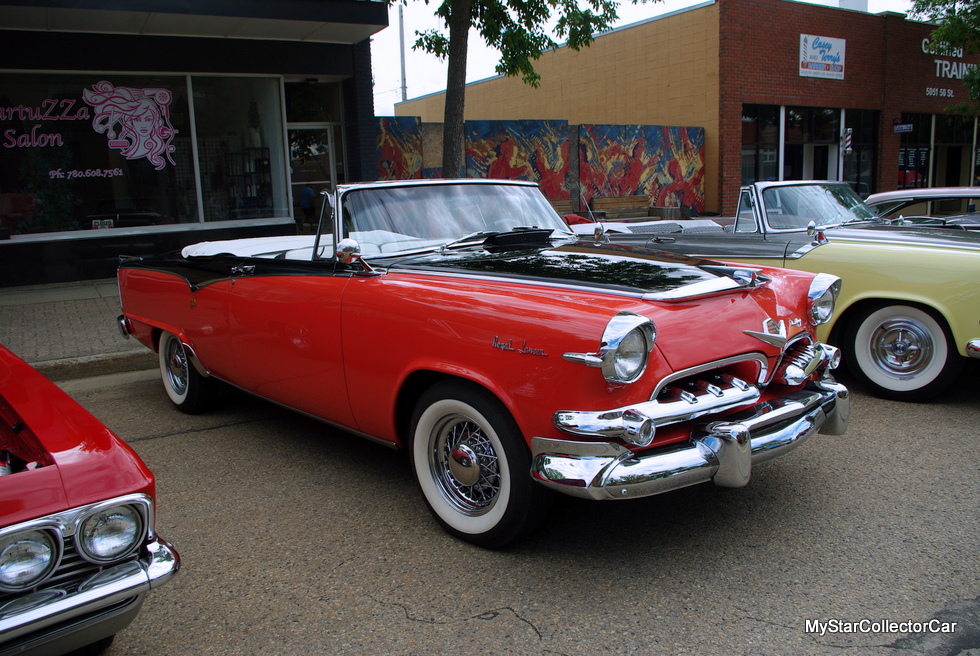 The most daunting task in the world of car projects is reassembling what some other guy disassembled.
Typically there's no logical game plan to the disassembly part of the equation so the next guy has a massive jigsaw puzzle to put back together.
That's how this '55 Dodge Royal Lancer convertible project played out.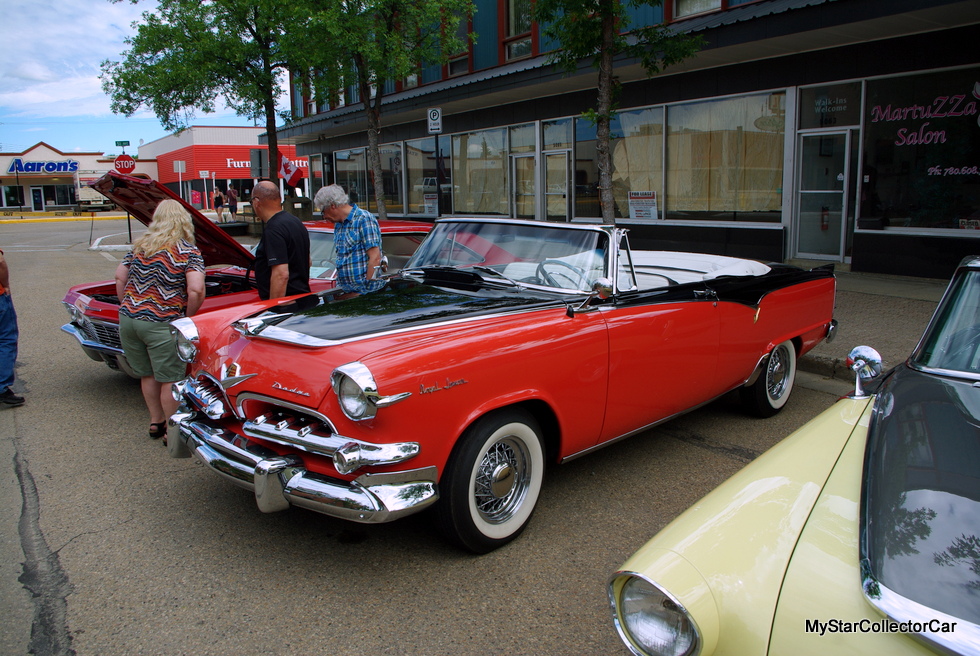 Ken Rice knew a fair amount about the car's history thanks to the former owner so he knows it was a Montana car originally before it migrated north of the border to southern Saskatchewan, Canada. It sat on a farm there for about fifteen years before the 2nd last owner bought it. There was another 20-year hibernation before Ken finally bought the car and took it to the next level.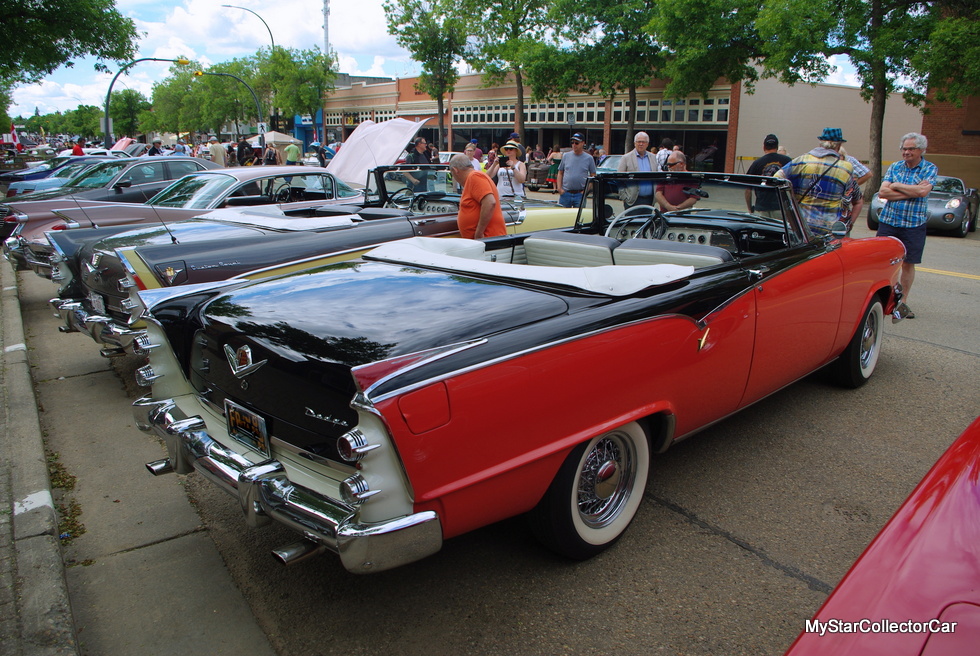 Ken said his '55 Dodge came, "as a frame and four wheels and six parts cars". The six parts cars ranged from 4-door sedans to two-door hardtops and they were an invaluable resource for the putting back together part of this car's history. There was only rider in the transaction—the previous owner wanted the parts cars back after Ken took what he needed to advance the project. That was a condition of sale.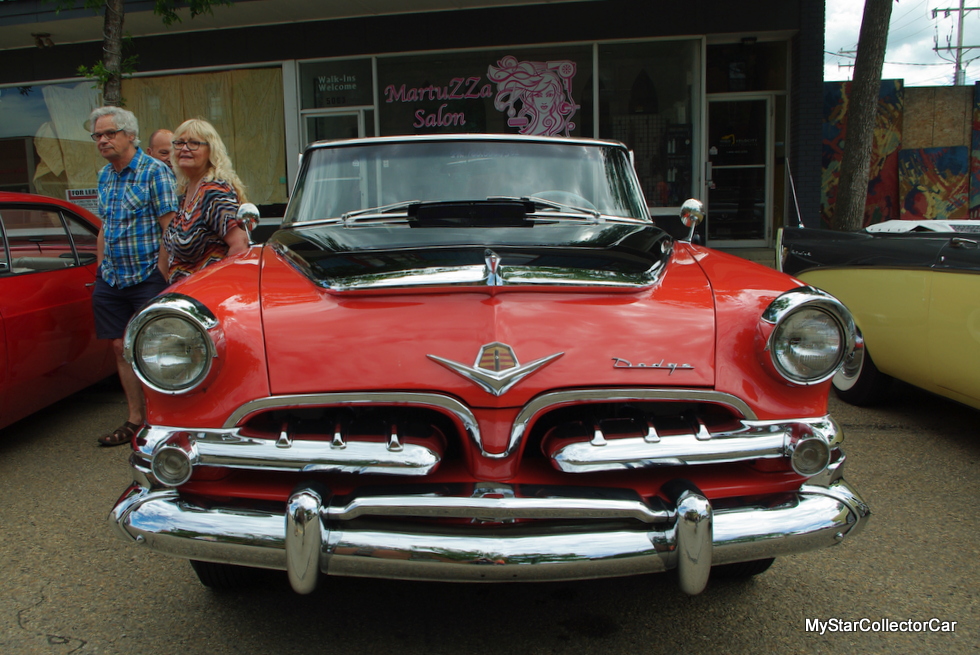 This '55 Dodge convertible was a lengthy project so it took four years—even with the advantage the four parts cars gave Ken when he bought it. He persevered on the car because he said "they're very rare" so he wanted to save a piece of history.

This is a hemi car—270 cubic inches of 1st Gen hemi reside under the hood because Ken's '55 was a high-end car back in the mid-50s. This was the top model in the Dodge lineup back in '55 so it's far more well-appointed than Grandpa's old stripped-down '55 Dodge two-door sedan because it has power everything .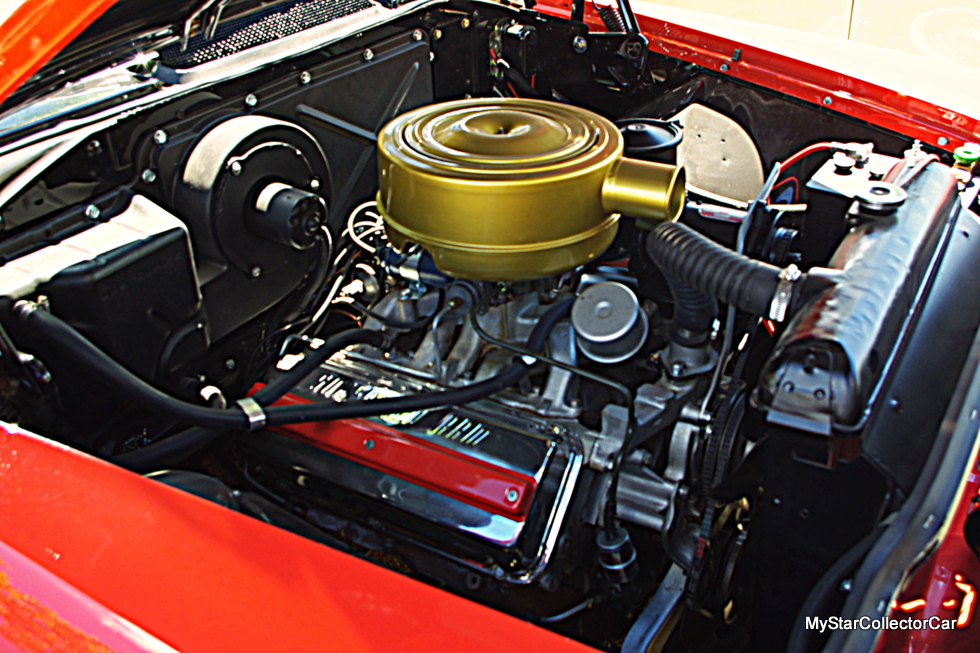 Ken is a big fan of the red and black two-tone on the car so that's the direction he took with the '55 Dodge. He took a few liberties with the braking system so now this 65-year-old Dodge has four-wheel disc brakes because Ken's a huge fan of great stopping power in 21st century traffic.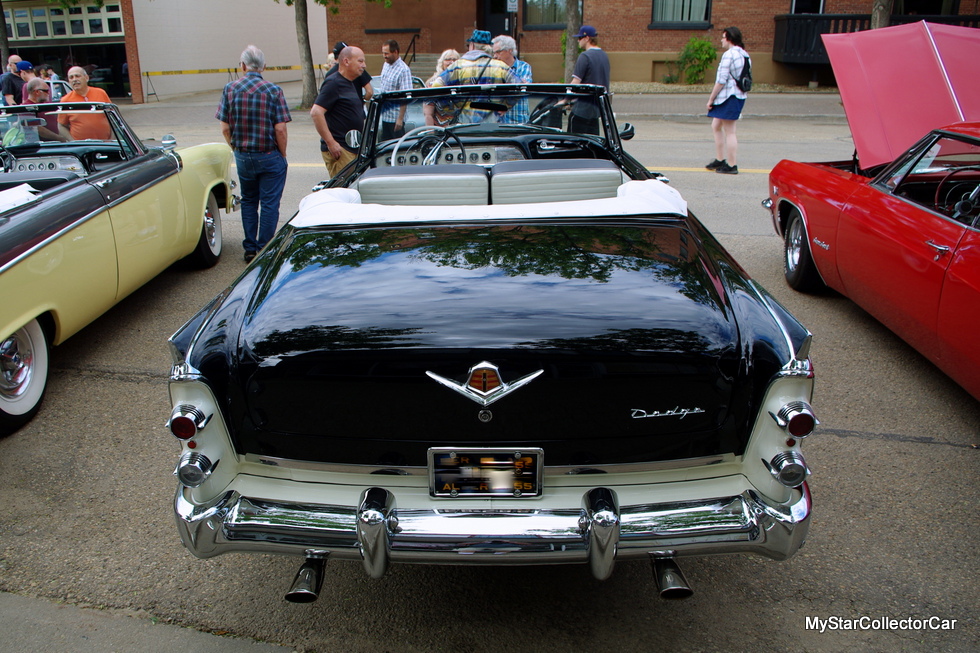 The Dodge has bias-ply tires so Ken reported "it takes a trip when it catches a groove in the highway" so he braces for the adventure behind the wheel. He runs it with the top up typically when he heads to a show but he will take it down when he gets there.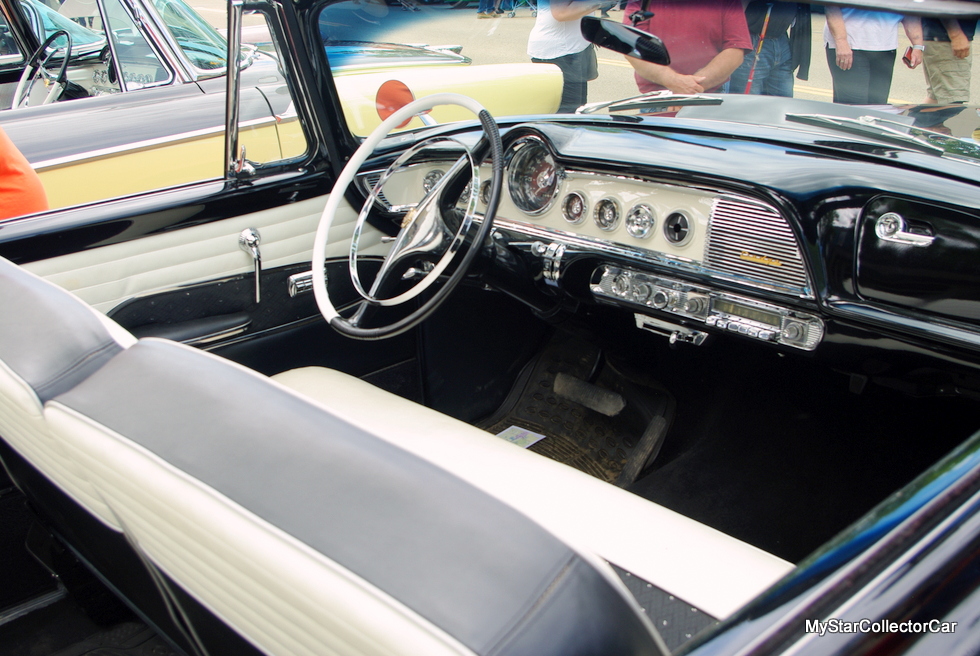 These Dodge Royal Lancer convertibles were rare back in 1955 when they could be found in showrooms at Dodge dealerships but they are incredibly rare in 2020. That rarity means this Forward Look classic from the 50s space age era is a shock to younger people. Ken said a 12-year-old kid asked if he could sit behind the wheel of the car and when Ken said yes the kid felt like he was on the bridge of the Star Ship Enterprise.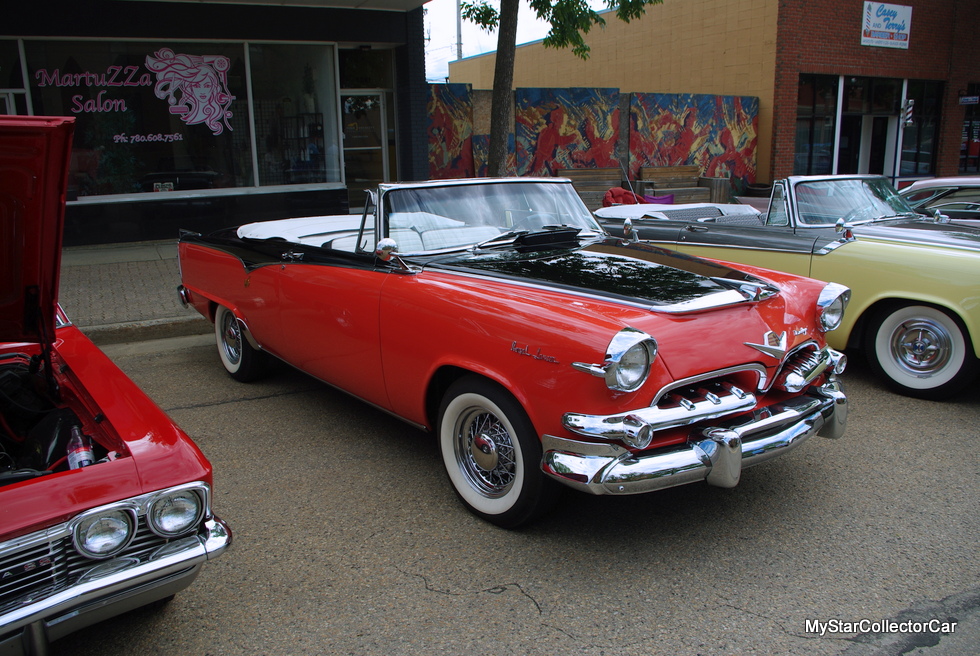 That's the kind of reaction Ken expected and it's also why he put this complicated jigsaw puzzle back together—it's a piece of history on four wheels.
By: Jerry Sutherland
Jerry Sutherland is a veteran automotive writer with a primary focus on the collector car hobby. His work has been published in many outlets and publications, including the National Post, Calgary Herald, Edmonton Journal, Ottawa Citizen, Montreal Gazette, Saskatoon StarPhoenix, Regina Leader-Post, Vancouver Sun and The Truth About Cars. He is also a regular contributor to Auto Roundup Publications.
Please re-post this if you like this article.