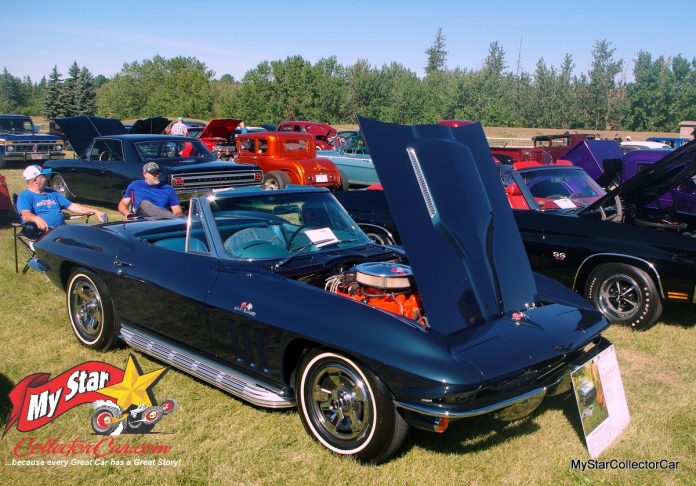 A 427 Corvette was the pinnacle of the legendary C-2 series because a big block in a light car meant these Vettes were a force on the street.
The tamer version was the L36 option because it came from the factory with a rated 390 horsepower, but that was enough to turn these Chevy legends into beasts while still maintaining reasonable street manners.
Frank Stamatakis is the proud owner of a 1966 L36 Corvette. He owned a 1984 Corvette years ago when he was 19, but it was basically a lawn ornament after several years, so he sent it away. Frank never lost his Vette addiction, so when the opportunity came to buy this classic, he jumped at the chance.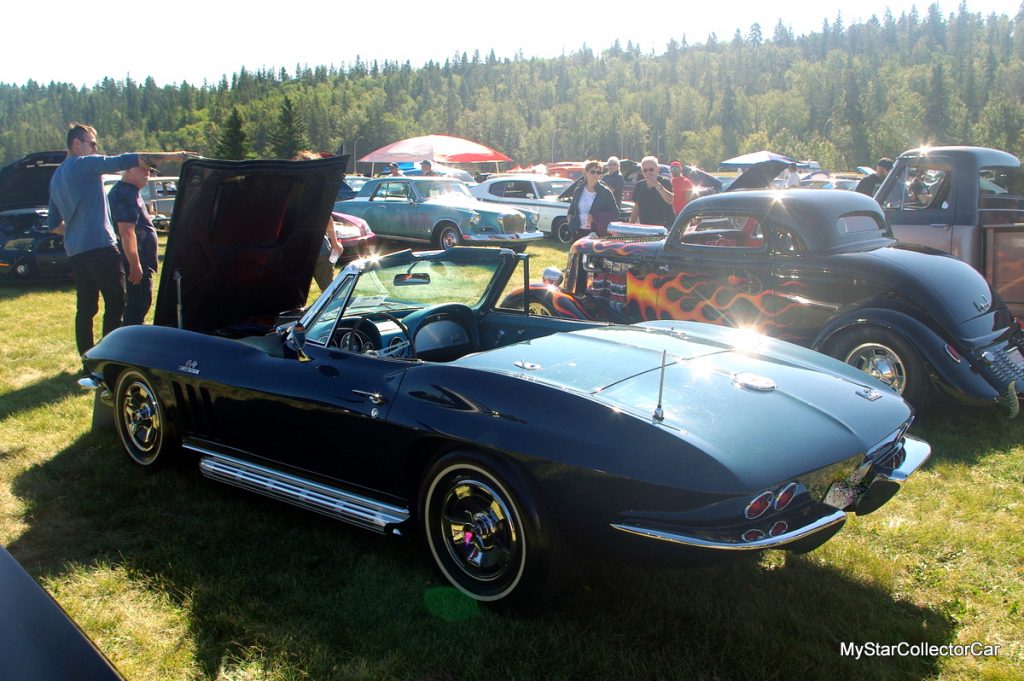 Frank is philosophical and realistic about this car because his Vette came completely restored. He said, "Life is too short, and restorations are costly and time consuming–plus it's always what if and how much with a project–it never ends". Frank liked the idea of literally turning a key with a turnkey project like his L36 Vette and he reports he's "really happy with the car".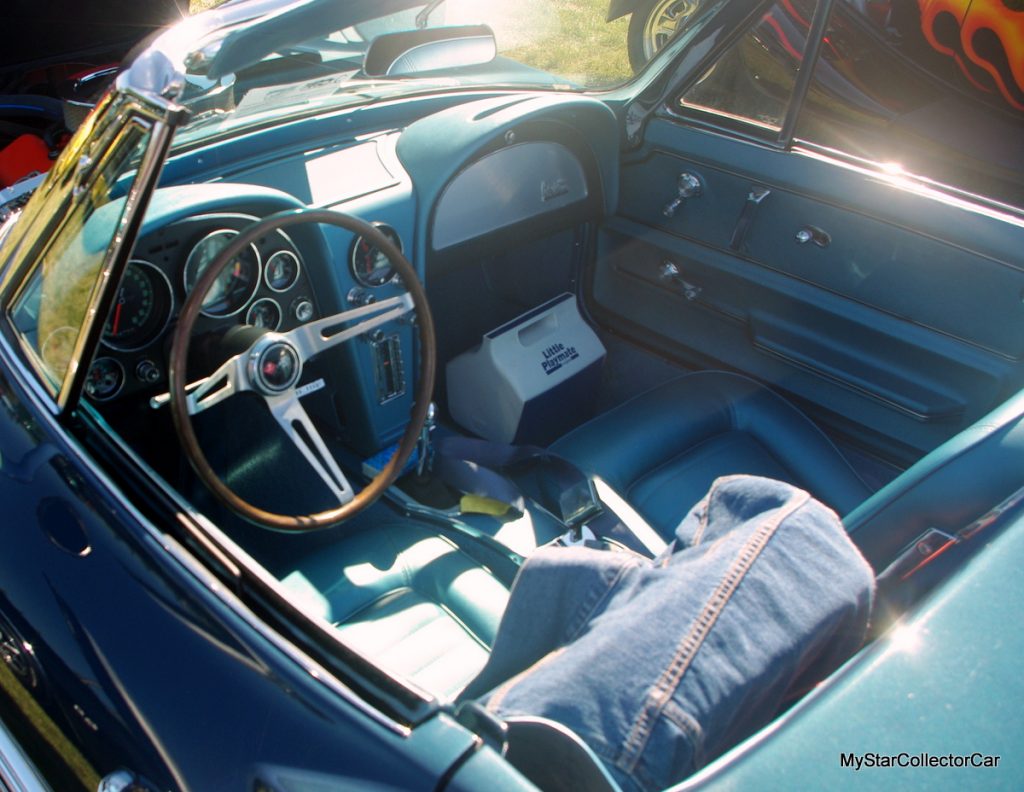 This was a homecoming party for the Vette because it was originally sold in Frank's home province in Western Canada, but it ended up in Ontario, Canada. Frank was happy to bring it back home. This Vette is loaded with options, but the big block and 4-speed really appealed to Frank's sporty side.

The throaty rumble was another big selling point because 427 cubic inches make a sound you'll never replace with a Prius plus Frank, "always wanted a car with side pipes". The upside is Frank said the car's exhaust system is so well-engineered, "you don't burn your leg" when the driver gets out.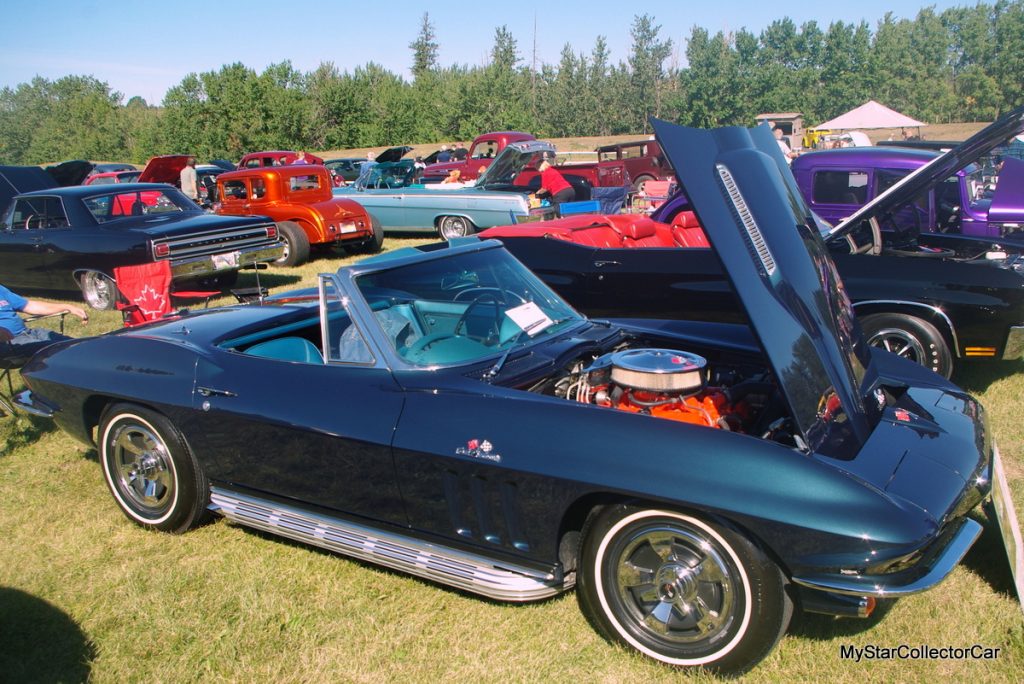 Frank is extremely busy with his business and he's a self-described workaholic, so he never has time to grab the wheel of his classic Vette–but that doesn't mean it never gets driven. Frank is more than happy to give his brother the keys to send the car out for a little exercise plus he said, "My family can enjoy it as much as I do".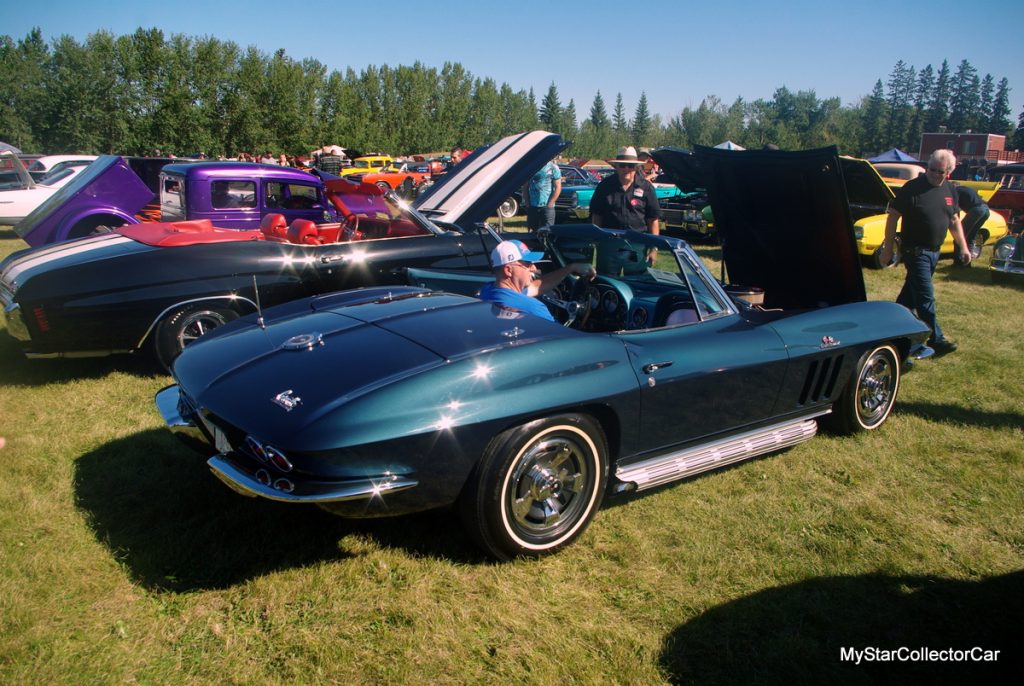 This Corvette came with a 3:55 rear end, so it's a good combination of speed and acceleration for a road car. Frank said," The car rides nice and it handles nice plus it shifts nice" and it's a force on the road with big block power. Crowds gather every time the Vette makes an appearance, so Frank or his brother are always explaining the history behind the car. People are drawn to this Vette like moths to a light–especially when they see the 427 badge on the fender.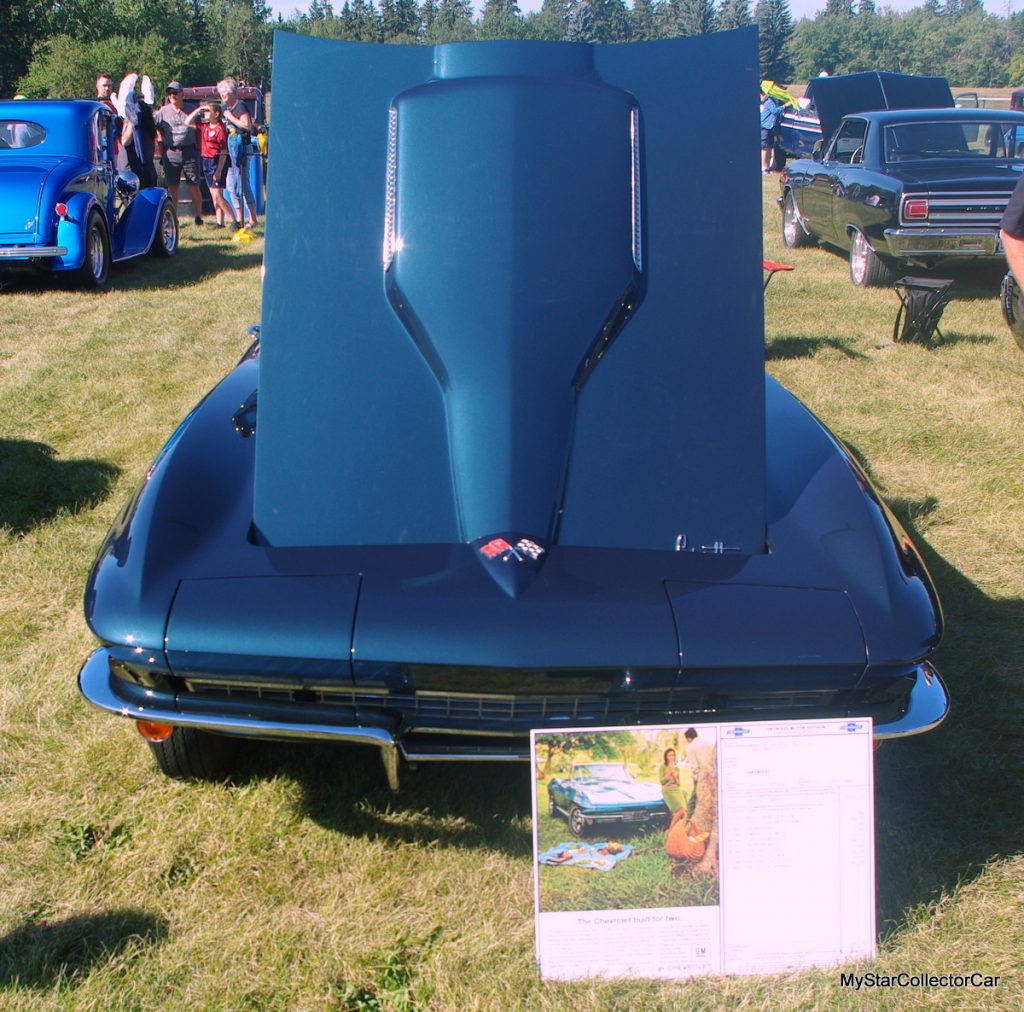 Frank's Corvette requires nothing because it's been restored to such a high level, but Frank is seeking one more piece to the puzzle. He'd like to find a factory hardtop–not because he needs it–but because he thinks it would be a nice addition.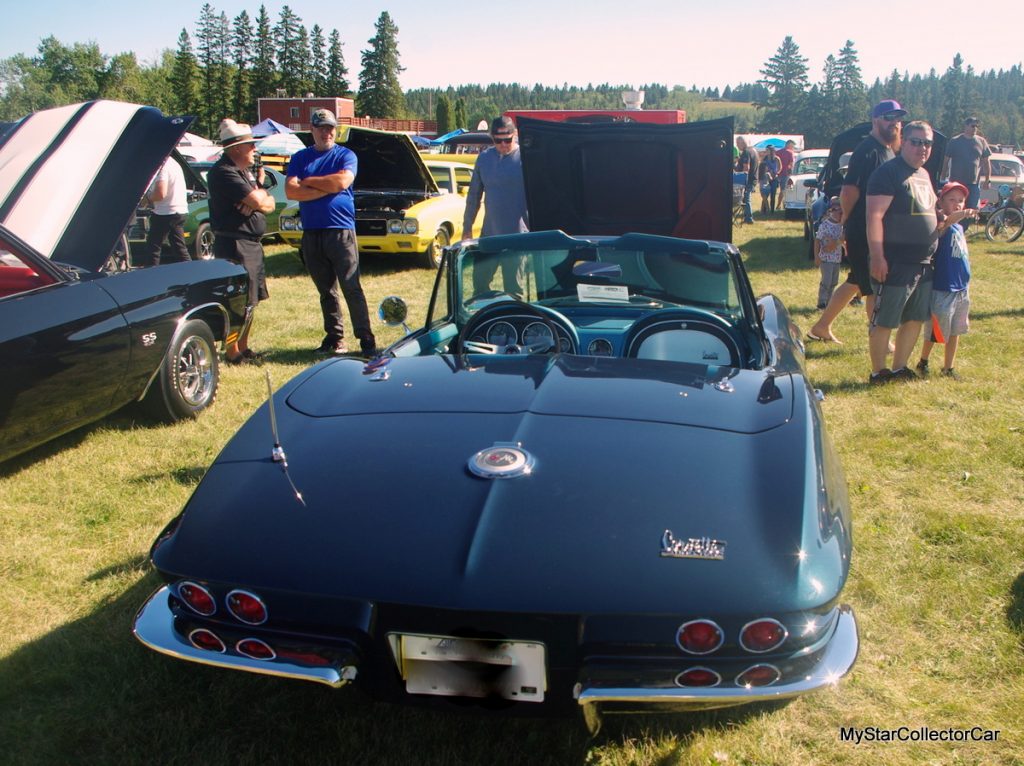 That's a pretty small wish list.
By: Jerry Sutherland
Jerry Sutherland is a veteran automotive writer with a primary focus on the collector car hobby. His work has been published in many outlets and publications, including the National Post, Calgary Herald, Edmonton Journal, Ottawa Citizen, Montreal Gazette, Saskatoon StarPhoenix, Regina Leader-Post, Vancouver Sun and The Truth About Cars. He is also a regular contributor to Auto Roundup Publications.
Please re-post this if you like this article.