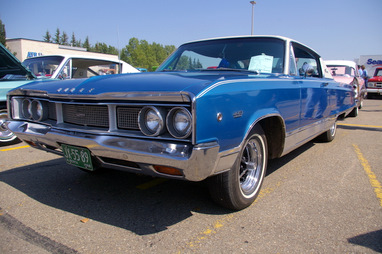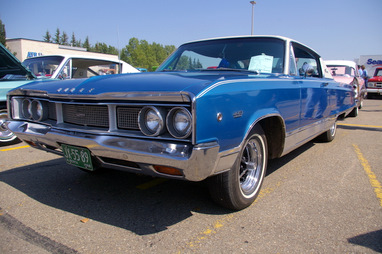 Ron Harmider and his wife have owned their 1968 Dodge Monaco 500 2-door hardtop since Day One.
In fact, the Monaco was a very important guest at their nuptials.
It was their wedding car.
One thing was sure for the young couple on their big day: That 440 cubic inch monster under the hood was definitely going to get them to the church on time. They only planned to get married once, so the 42-year-old survivor only has 59,000 miles on it.
The Monaco 500 is a fully loaded beauty with all of the sporty features offered in the two-door hardtop model, including the unique rear hardtop roof line.
The Harmiders gave their wedding guest a permanent place of honor in their garage. The Monaco has always been parked inside, so it is a very good-looking survivor car because of its pampered history.
The spare tire is an original equipment piece that has never been out of its position in the trunk.
These days, the Harminders enjoy a casual pace in their Monaco. They attend a few show and shines and just enjoy the moments and memories in the car. The important thing is that these three members of the wedding party (husband, wife and wedding car) are still very happy together after all of these years. It doesn't get any better than that for the three of them.
After all, how many people still own an incredibly well-preserved part of their wedding–besides a piece of petrified wedding cake?
Jim Sutherland
CLICK HERE to Like us on Facebook
CLICK HERE to Follow us on Twitter
CLICK HERE to Follow us on Pinterest
*Re-post if you like this MSCC article…thanks.