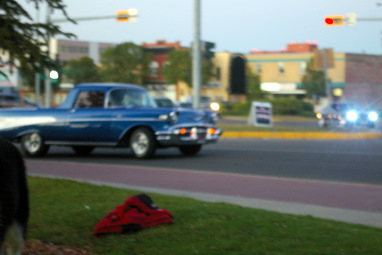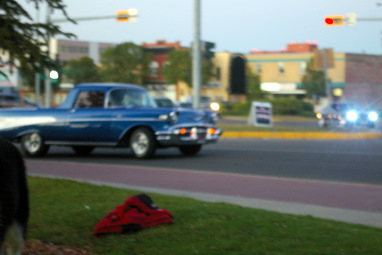 Ben Maerz is a legend in his neck of the woods.
He takes a concept that could have been made, but never hit the dealerships.
High on his list of the improbable is his 1957 Chevrolet El Camino.
Ben made his own version of an El Camino that could have been built two years before the General actually put one on Chevy car lots and his El Camino looks like it came out of a factory.
Ben started with a Chevy station wagon and then started to cut away the roof of the wagon. Six years later, he had a truck instead of a kid-hauler from the 50s. Six years was plenty of time for Ben to develop a game plan.
The truck has sloped door posts and no vent windows to give a sense of flow to the new look…mission accomplished in this department.
Ben tookhis El Camino on a continental excursion and attracted a lot of attention along the way.He was on a Florida Interstate when a couple pulled up beside him and started a photo shoot at 85 mph.
The driver was also the photographer and Ben was a little unnerved by his lack of attention to the road. He sped up and lost them in traffic. For awhile.
They caught up to him again and the man's wife was driving while the man shot pictures. Ben was okay with that arrangement.
His 350-powered truck will cruise all day at 80-85 mph and Ben swears that he gets 25 mpg along the way. He needs good gas mileage, because Ben has put over 90,000 miles on his custom rig. This baby is no trailer queen.
Consequently Ben built something that "nobody else has", in his words. We will revisit a few more Ben originals in future stories. Here's a hint: They are 1957 Chevies and they never existed.
Stay tuned in the months ahead.
Jim Sutherland