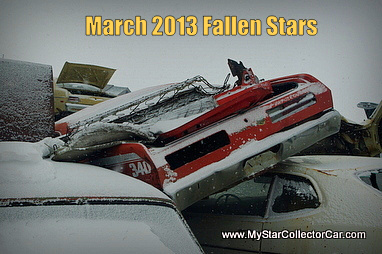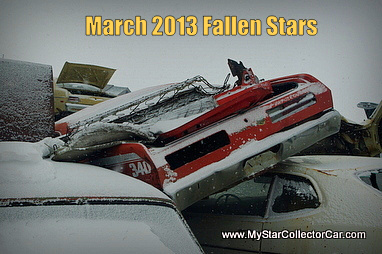 The Fallen Star section is an interesting mix of curiosity and grim reality.
It's a celebration of a past life juxtaposed against a seriously limited future for this classic iron.
That's why the day that these pictures were taken was perfect for photographing doomed old cars and trucks.
It was cold, gray, wet and snowing and the sky looked like a movie horizon for a zombie movie.
This was textbook weather for Fallen Stars because you don't want green grass, trees and sunny blue skies when you do a eulogy.
You want this… a bleak, nasty and bone chilling winter day.
For look at past MSCC Fallen Stars please follow this link.