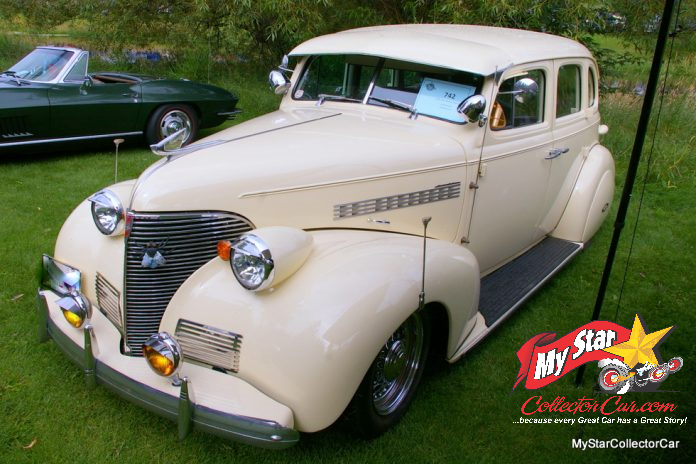 Gerald Nelson is the proud owner of a 1939 Chevy four-door sedan resto mod that already had a long history before he bought it about 8 years ago.
"The Chevy was originally bought by an owner from British Columbia's Sunshine Coast and used as a daily driver in that region."
The car was eventually purchased by a Washington state resident where it was transformed into a custom ride, complete with rose flower sketchings in the rear window; a tribute to a woman named Rose according to Gerald.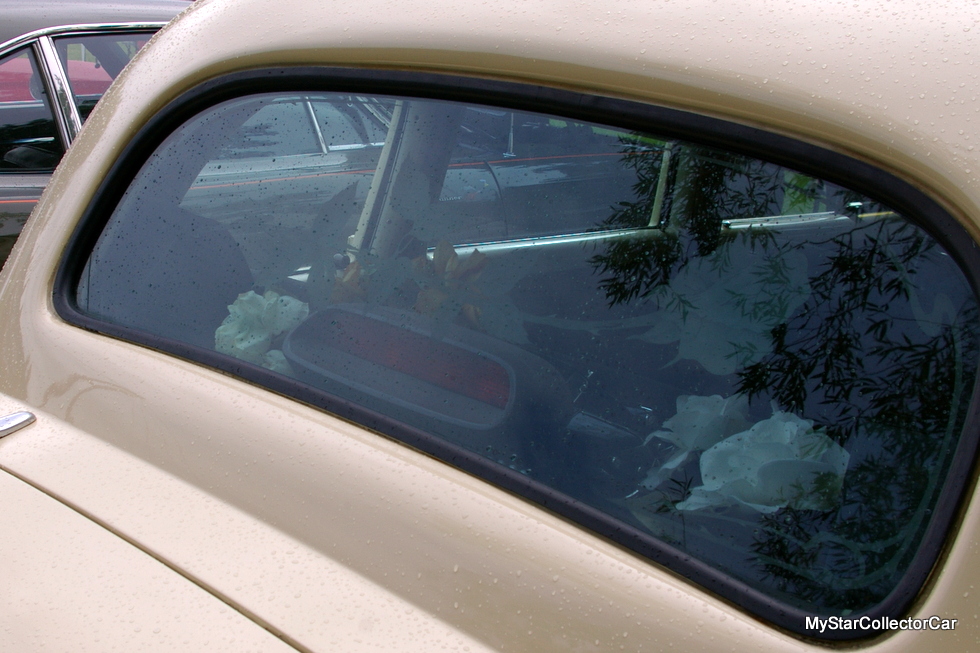 The Chevy's transformation took place during the late 1980s and eventually it was ready to rack up over 100,000 miles (about 180,000 kilometers) after it was ready for the road. Gerald mentioned that he has contributed about 5000 miles (8000 kilometers) to the total numbers since he became the Chevy's owner.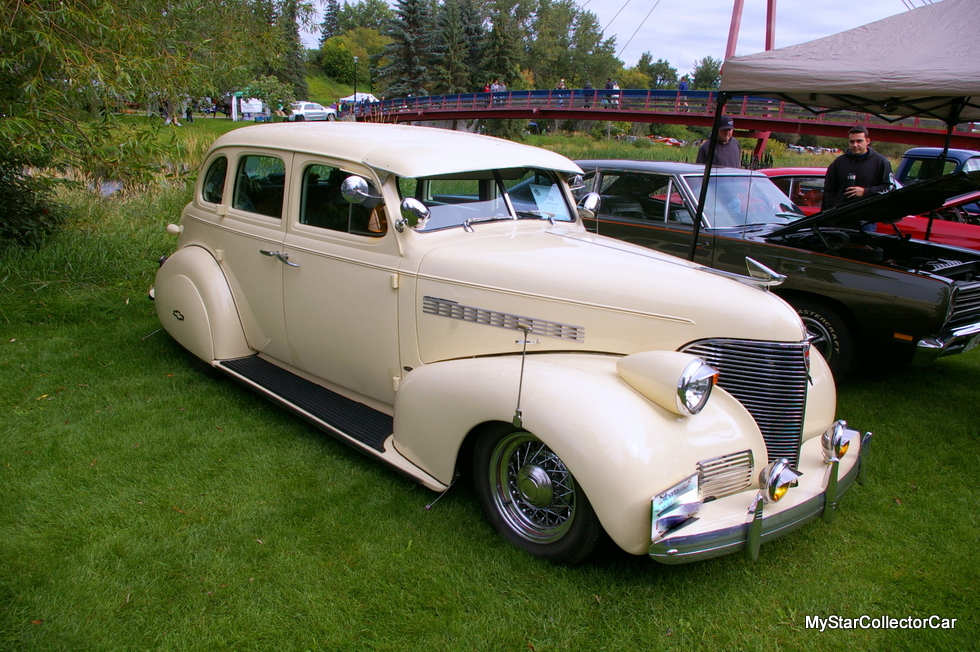 The car was given a 350 small block Chevy engine coupled to a Turbo 400 automatic tranny during its resto mod process and this 81-year-old pre-war sedan was more than ready for the road.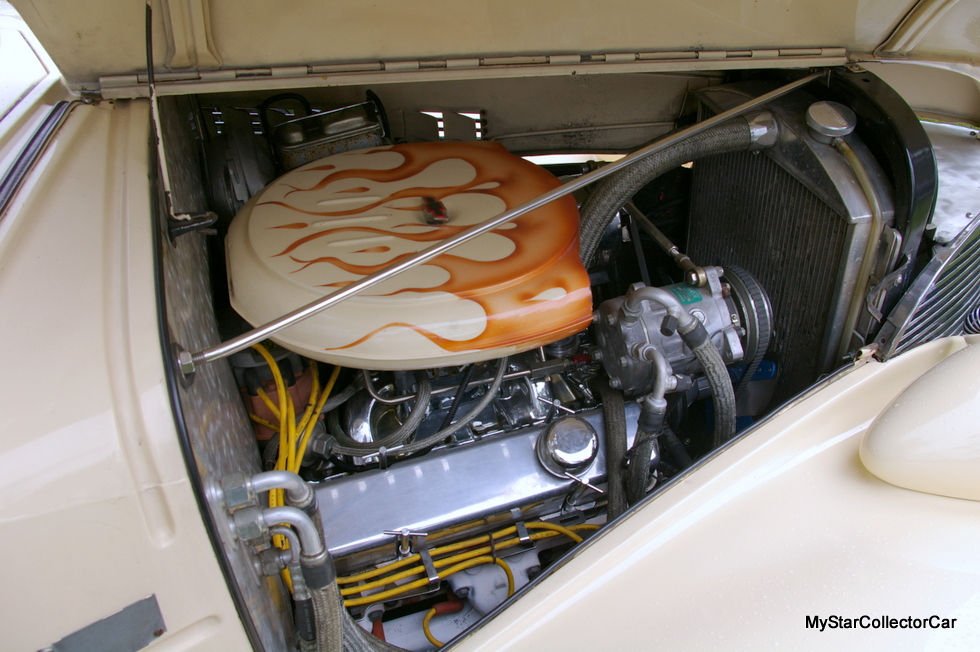 It was also ready for a family wedding and was used by Gerald to transport his daughter to her wedding last year. The '39 Chevy's factory rear suicide doors and ample rear legroom made it a perfect wedding vehicle for the bride.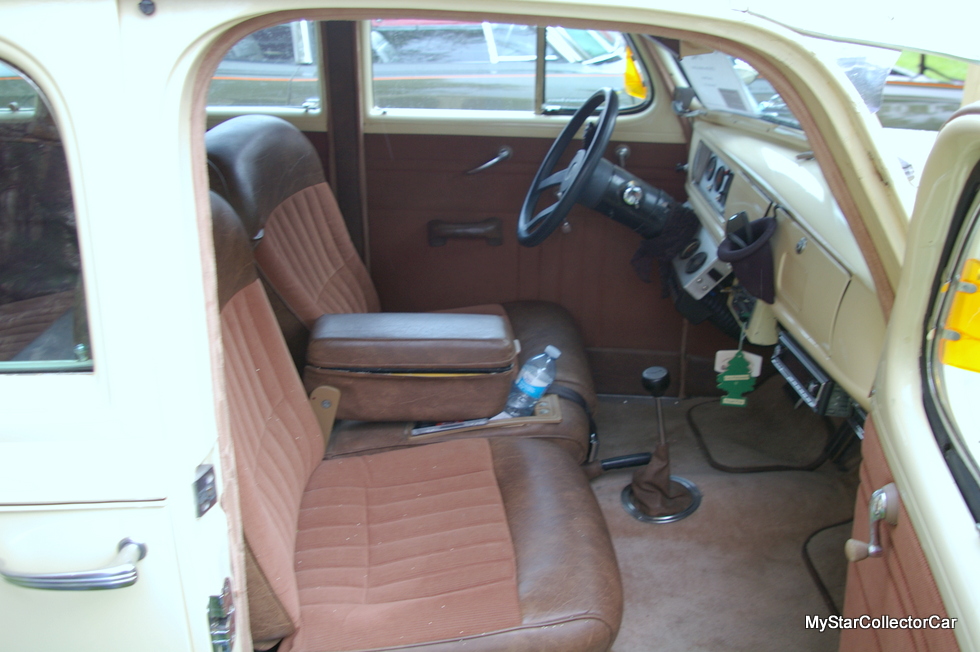 One of Gerald's car guy buddies described the back seat as a "living room" in terms of comfort and space.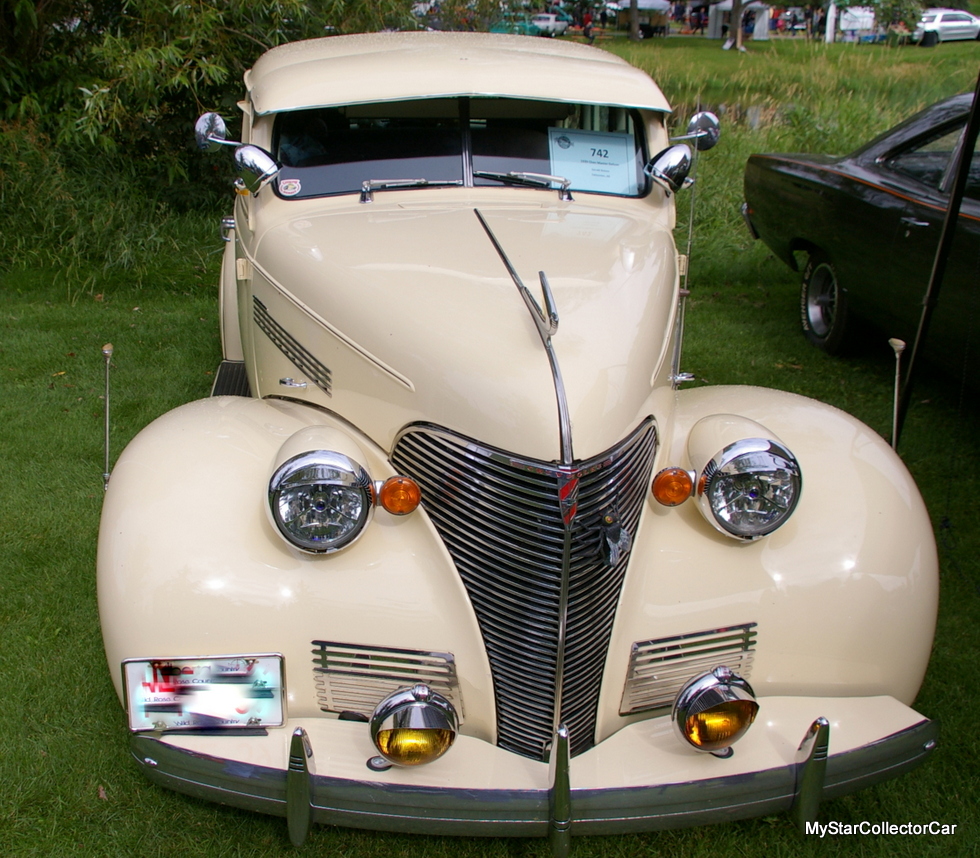 Other add-ons to the Chevy include rack and pinion steering, Camaro front seats and steering column, aftermarket AC, along with an unusual rear view mirror in the car that give the driver a full range of angles for rear and side traffic.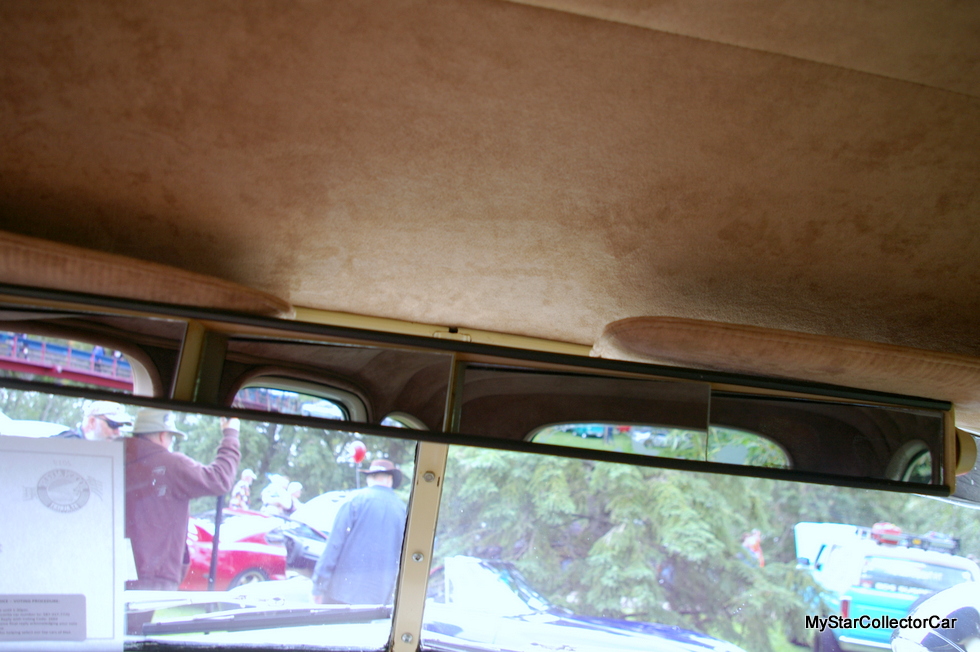 As mentioned earlier, Gerald became the '39 Chevy's owner 8 years ago after he "paid off the mortgage early and my wife said I could buy a car", in his words.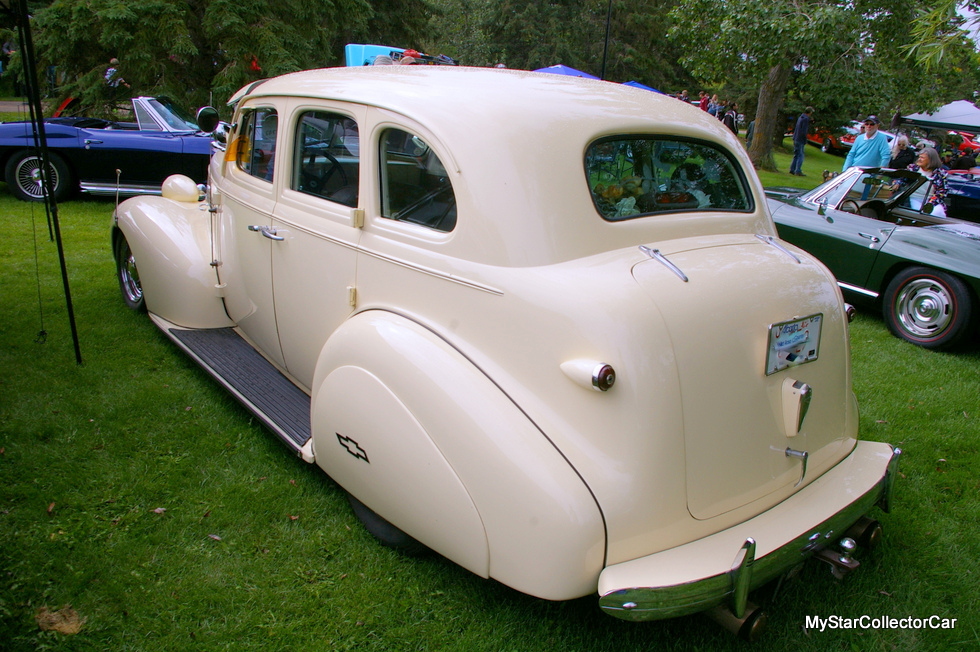 The car has three gauges that monitor the engine located under the hood. Gerard explained how they allow a car guy to keep an eye on vital engine characteristics like oil pressure and coolant temperature while working on the car.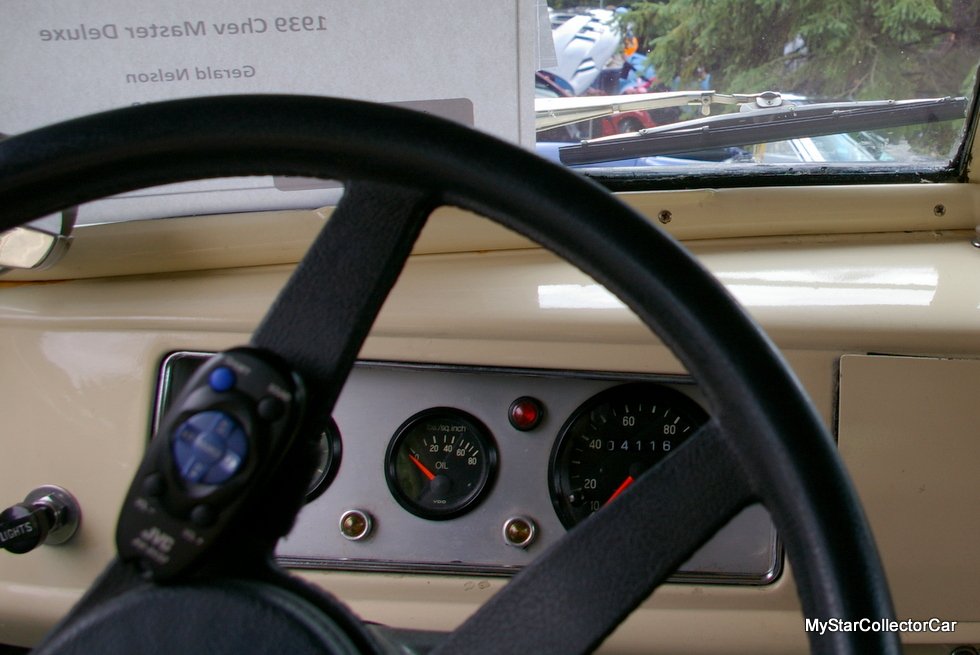 Gerard appreciates the gauges because he is also a licensed mechanic who knows the value of the gauges from a professional perspective. He noted his Chevy also has the same three gauges inside the car where he can keep track of them when he behind the wheel.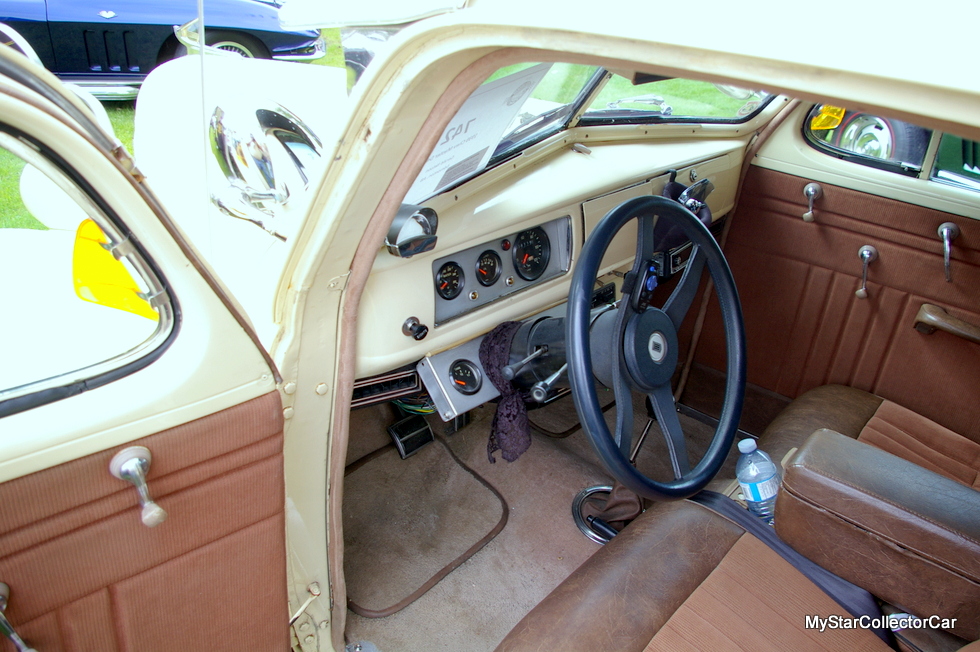 Gerard pointed to the spotlights in the car's A-pillars and explained they were there for style and did not function, but the car's front fog lights in the grille are totally functional.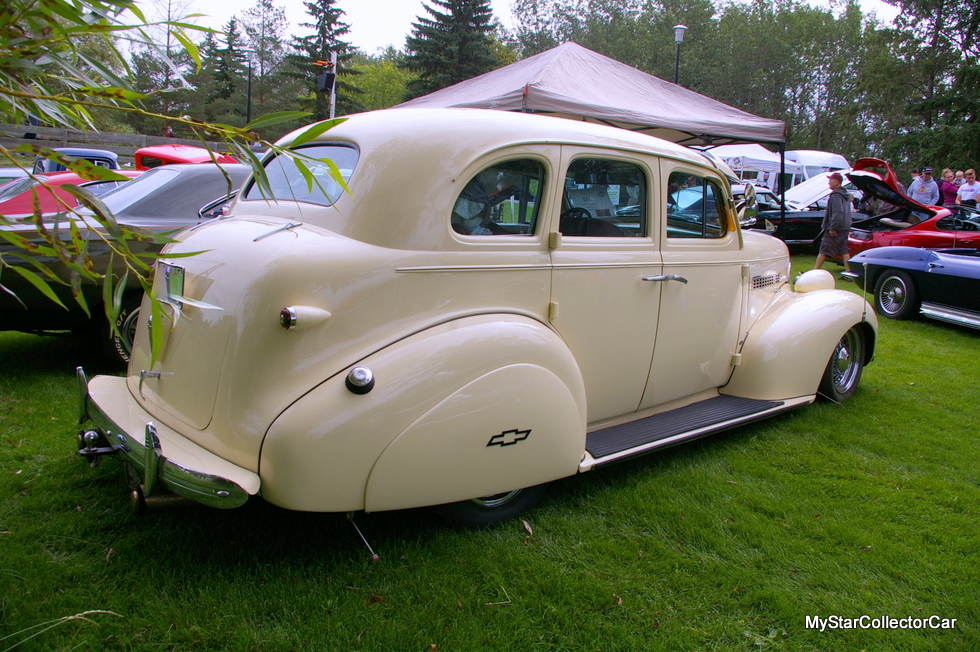 The Chevy's front grille includes a giant fake bug that Gerard believes may be the "most photographed bug in Alberta", according to him. He added "when this car comes up behind you on the highway, it looks intimidating", in his words.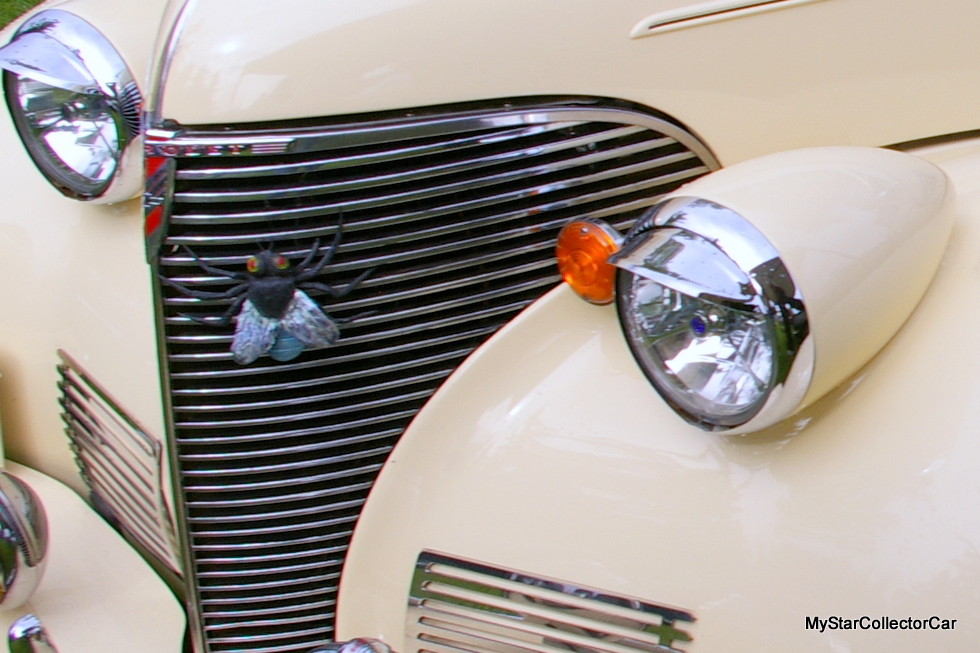 It was very clear that Gerard truly enjoys his time behind the wheel of his very cool '39 Chevy resto mod. He concluded by saying "She's not perfect by any stretch- but she's a driver." Spoken like a true car guy who loves his resto mod.
BY: Jim Sutherland
Jim Sutherland is a veteran automotive writer whose work has been published by many major print and online publications. The list includes Calgary Herald, The Truth About Cars, Red Deer Advocate, RPM Magazine, Edmonton Journal, Montreal Gazette, Windsor Star, Vancouver Province, and Post Media Wheels Section.