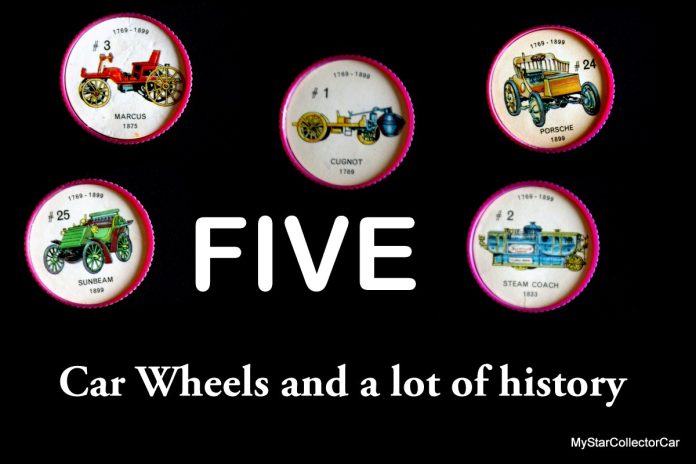 Recently I wrote an article about an early 1960s Jell-O promotion (1961-63) that targeted car kids by offering a car wheel in every package of their pudding products.
My twin brother Jerry (co-founder of MyStarCollectorCar.com) and I were living the car kid dream when we were able to combine a tasty dessert and our growing obsession with vehicles during the early Sixties. We had no idea the Car Wheel promotion would also provide a basic education in the historical roots of self-propelled vehicles.
The earliest vehicles included in the Jell-O Car Wheels promotion began in the late 1700s when a creative French inventor named Nicholas-Joseph Cugnot built a steam propelled vehicle that was supposed to become a carrier for cannon balls. Unfortunately, it was only able to move about 2 mph for roughly 10 minutes, so it was mothballed because of its woeful efficiency.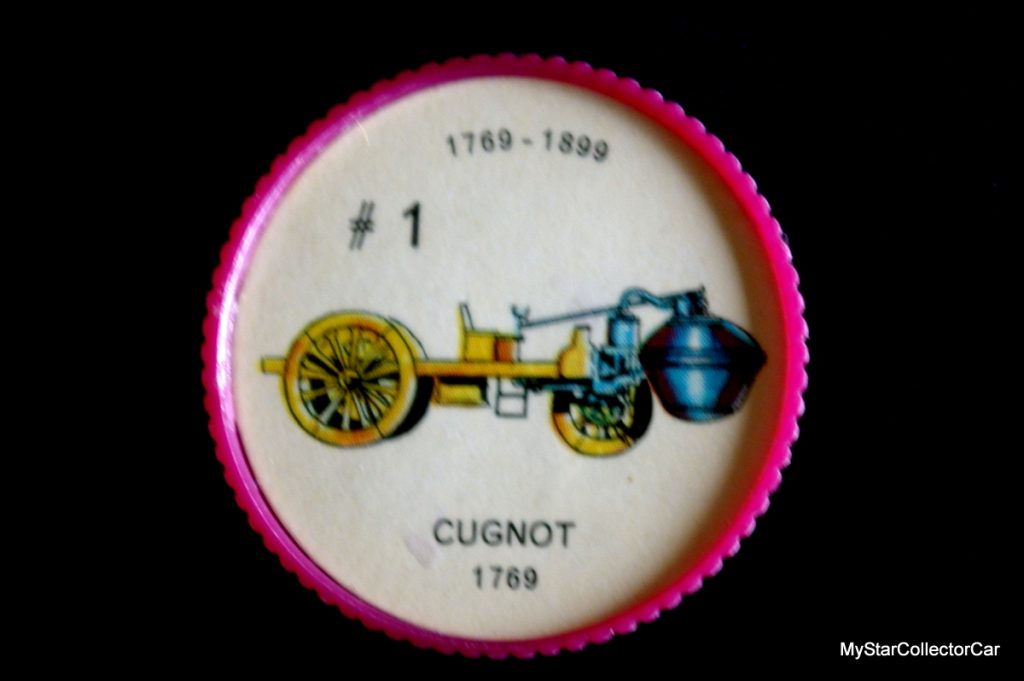 Nevertheless, the 1769 Cugnot was the first self-propelled vehicle ever built, so it is a worthy addition to our MyStarCollectorCar list of very early Jell-O rides.
The second addition to MyStarCollectorCar's esteemed list of Jell-O cars is the 1833 William Church Steam Coach, a self-propelled stagecoach that pitted actual horsepower against its steam power in England. The Steam Coach was able to cruise at roughly 9 mph, but it was an unpopular form of transportation that never really gained a foothold during its 1820-40 run.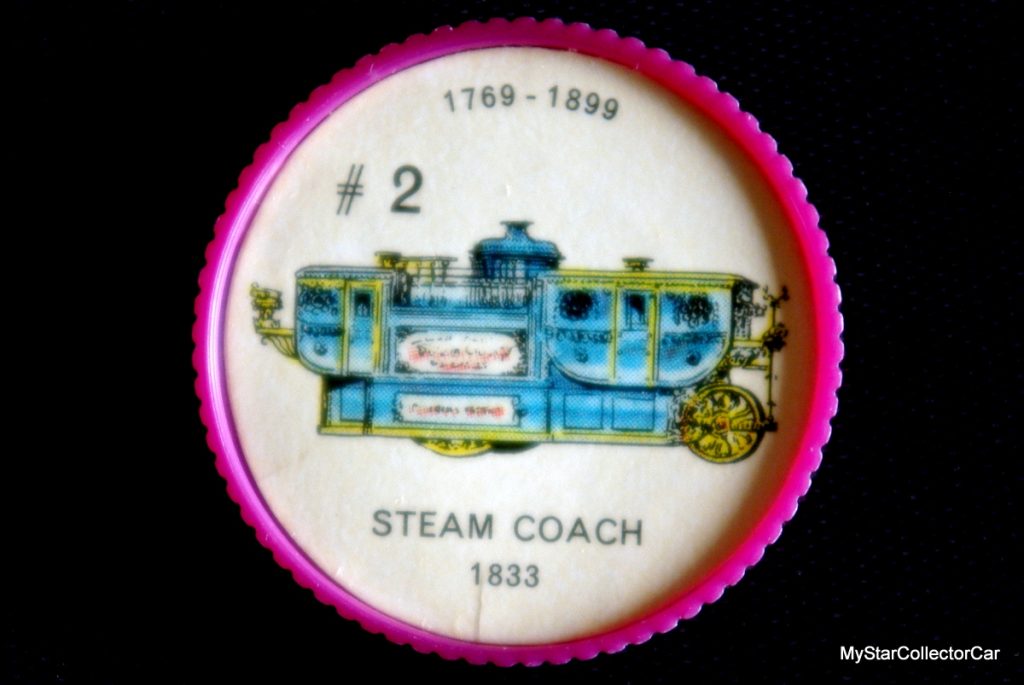 However, the Steam Coach was a move forward for automotive transportation during its infancy, despite its overall lack of acceptance by British travelers and bureaucrats.
MyStarCollectorCar's Jell-O car list would not be complete if we did not include the first gas-powered car as our third addition to the list, namely the 1875 Marcus.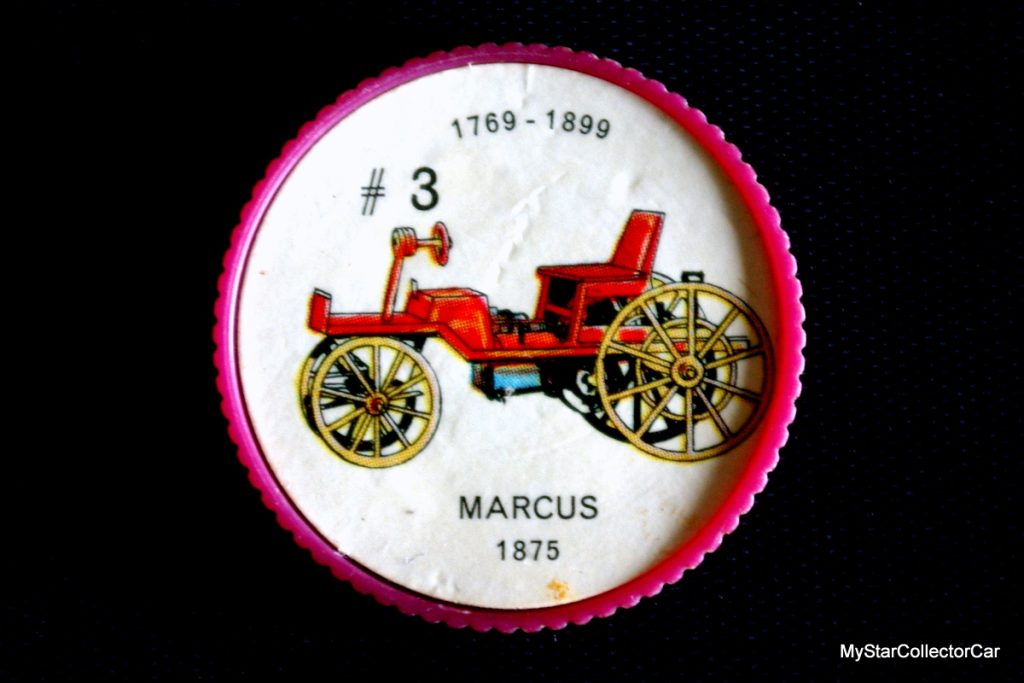 Siegfried Marcus was the builder of this pioneer gas job, and his inventive nature ignited a long future for internal combustion vehicles.
The 1899 Porsche is MyStarCollectorCar's fourth member of our first-generation Jell-O Car Wheel list, and it may come as a big surprise for our readers because it was an electric car. The early Porsche was noteworthy because of its ability to climb hills, but it lacked the ability to travel long distances before it needed more juice.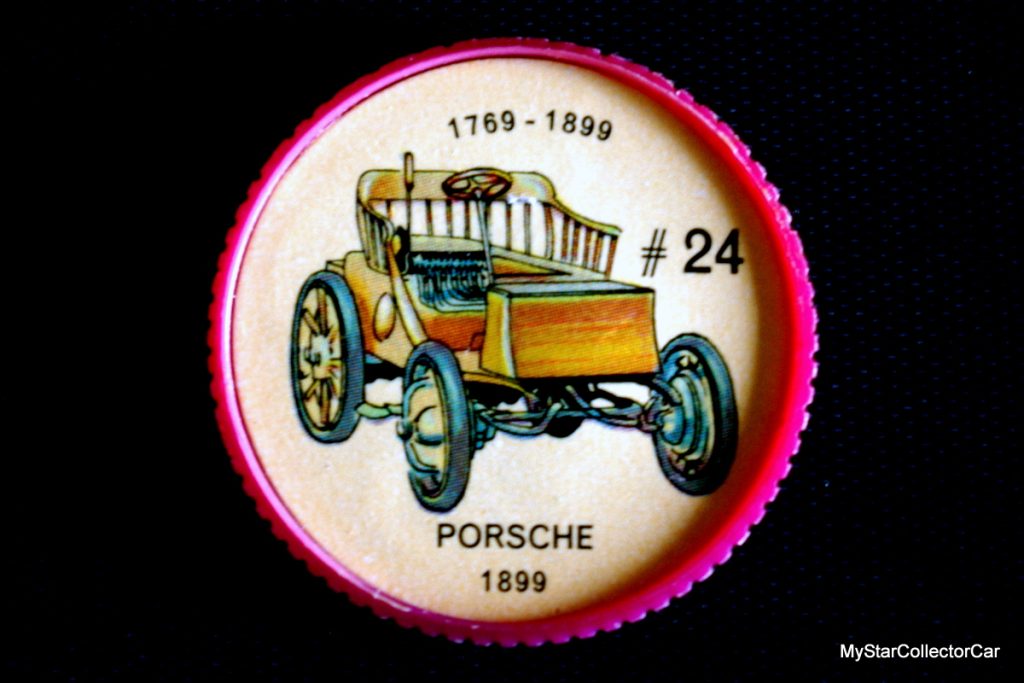 Ferdinand Porsche steered away from electric cars and eventually built some of the finest internal combustion cars in history, but he may have stuck with electricity if he had been able to figure out how to build them for long distances-a painfully familiar problem for today's electric car fad.
The fifth and final vehicle on our Jell-0 car list is also the last car from the pudding people's first-gen car list, namely the 1899 Sunbeam. The pioneer Sunbeam car never left the experimental stage, but it was a big change in direction for the Sunbeam bicycle builder and became a cornerstone for the bike company's car building ambitions that grew rapidly during the 20th century.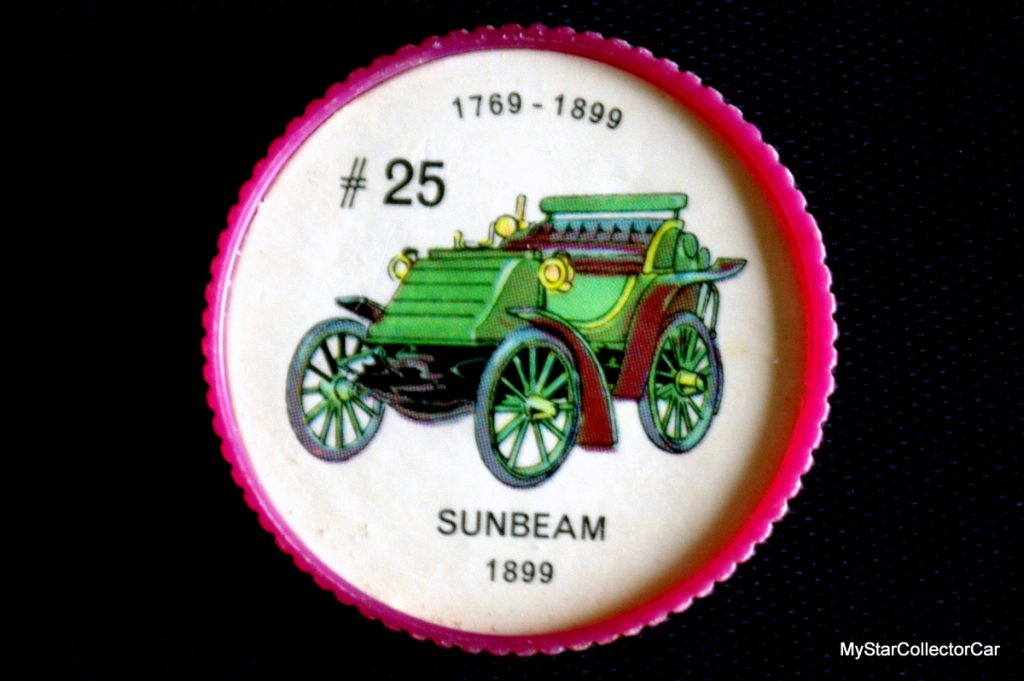 BY: Jim Sutherland
Jim Sutherland is a veteran automotive writer whose work has been published by many major print and online publications. The list includes Calgary Herald, The Truth About Cars, Red Deer Advocate, RPM Magazine, Edmonton Journal, Montreal Gazette, Windsor Star, Vancouver Province, and Post Media Wheels Section.