The biggest list in the car hobby is the one with 'Seller's Remorse' written at the top of the page.

Ron Sonnier is the proud owner of the '67 Camaro SS because he never joined the 'Seller's Remorse' list. He explained why he wanted a new Camaro back in 1967.
"I had been using the family car as my means of transportation since getting my driver's license. It was a 1958 Bel Air 4-Door Anniversary Gold/honey Beige, 283 and three-on- the-tree. It served me through high school and one year of college. My parents pretty much gave me the car and they used a 1963 Chevy C-10 as their vehicle".
The '58 Chevy didn't cut it for Ron, plus his life changed dramatically.
"I was always a car guy. After flunking out of college in '66 I knew Uncle Sam would be sending me an invitation for an extended visit, but I had plans to return to school. His invitation arrived only a few months after my abrupt ending of my college career. A friend of mine and I joined the Army Reserves in the summer of '66 and reported for active duty in January of '67. My dream car at the time was a '67 Nova SS with the 327-350hp L79. While in basic, I read an article about the Camaro, and I became interested in the car.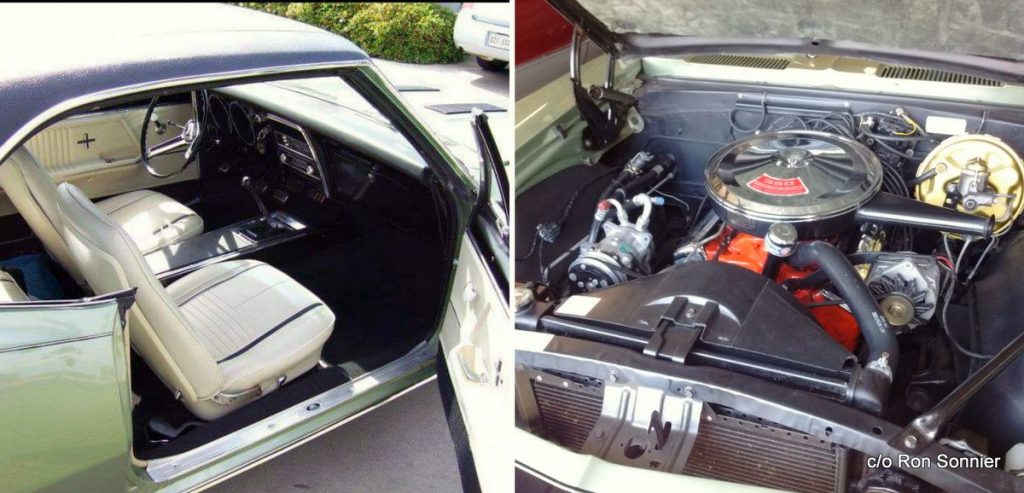 The Camaro was Ron's focal point at that stage in his life.
"Upon completion of our active duty my friend who was one week ahead of me came home and bought a '67 GTO. I came home a week later and back to the old '58. Well seeing that new gold GTO my friend was driving and my other friend new cars just didn't cut the mustard with me any longer. I began looking for my '67 L79 Nova. The search didn't last long as I fell in love with the '67 Camaro SS350. So, on May 26th, 1967, I drove home in my brand-new car".

The search took some time because Ron lived off the beaten path.
"The largest town near us is Lafayette and is considered the heart of Cajun country. There was a Chevrolet dealership there about 15 miles from Rayne, another about 10 miles north of here, another 7 miles west and yet another about 10 miles further west. I visited all these dealerships and didn't see anything I like in the Camaro or Nova lines with the options I wanted.
Ron was specific back in '67 in his search for the perfectly optioned, brand-new Camaro.
"I was looking for power with very little options and most I saw had small engines and heavily optioned until I drove up to W. B. Donald Chevrolet in Jennings Louisiana (the same place Daddy had purchased the ole'58). There it was parked under a big oak tree that still stands today. It was a Mountain Green SS350 Camaro 350-295hp 4-speed, 3:73 posi-traction rear end, radio, Deluxe Parchment interior, black vinyl top and that was it".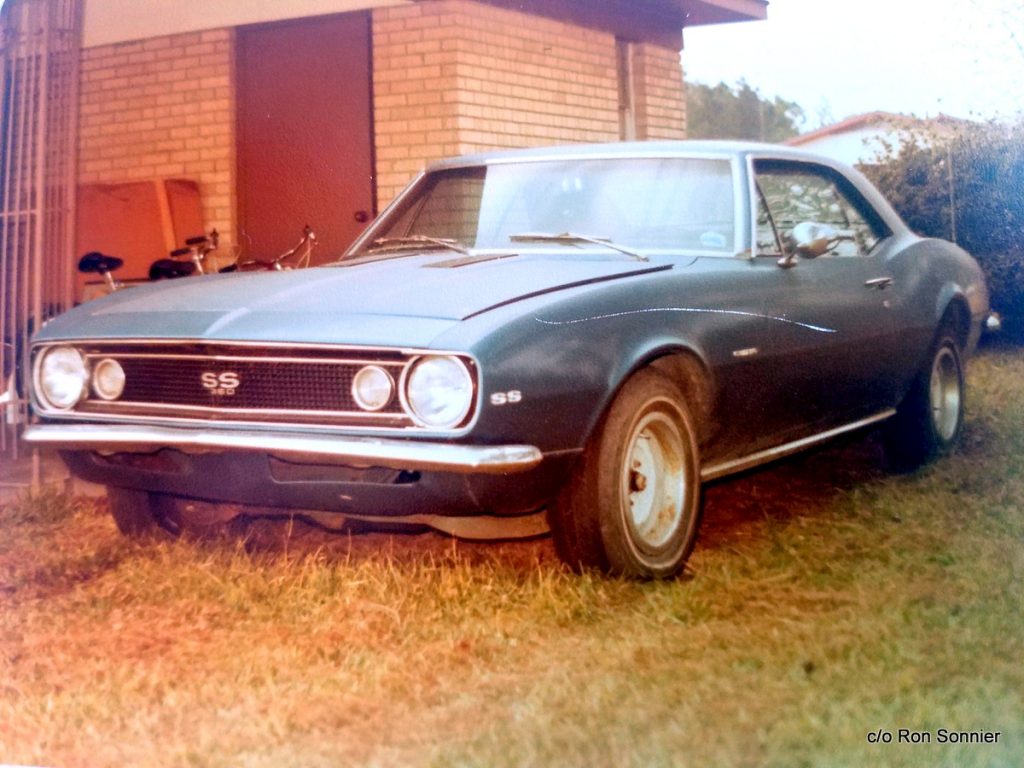 He drove his beloved Camaro for many years.
"I drove the car daily until sometimes in early 1980. I am an artist and was traveling to art show and sales on weekends and needed something larger to carry my work. I bought a used 1978 Impala wagon for the job and parked my Camaro with the intention of restoring it or hot rodding it, I just wasn't sure which".
The Camaro had a long overdue rest at that point.
"So it got parked on the side of my garage for many years until I started the restoration in the mid to late 90's. The odometer showed approximately 126,000 miles at that time. By the time the car was parked it had been painted twice, '72 Corvette Gray at first and then again, a Corvette Blue. The original Parchment Deluxe interior had been replaced with a black Deluxe interior from a donor car after an accident. The donor car was then sold. During the restoration a Parchment interior was then put back in the car".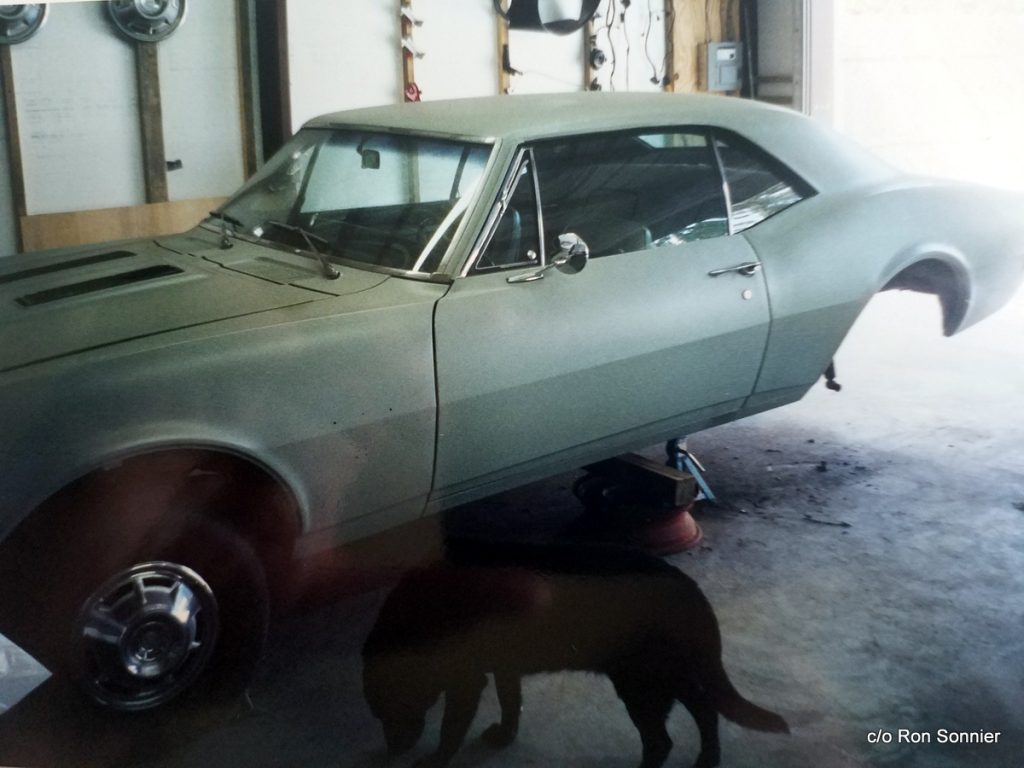 Ron didn't have a defined plan for his Camaro except for one thing.
"I never had intentions of getting rid of it. I always knew I would restore it or do something with it, I just wasn't sure what. Finances always got in the way, a growing family, educating my three daughters took priority. I would have people knocking on my door trying to buy it but my answer much to my wife's chagrin was always no".
He knew exactly when the time had come for the Camaro to hit street again.
"The day came in the mid 90's following a heart attack and stents caused by the Cajun lifestyle and stressful job. This was my outlet, a promotion with better pay, somewhat less stress, two of my daughters on their own. It became my time. Slowly but surely, I started under my carport tearing it down".

Ron had to face reality about how big this job could be, but it worked out.
"It wasn't long before I realized it was worse off than I thought. Off to a body shop for rust repairs. Then I needed a place to work so I built another garage behind my house and at that point I started the frame off restoration. Most of the disassembling and rebuilding was done by me. The heavy body repairs and paint were done by my friend's body shop and the complete engine rebuild by a machine shop in a neighboring city. It probably took me about 8 or 9 years to do the project. I went about one year without working on it at all. By 2005, it was completed".

The connection to his family is what inspired Ron.
"This car brought my wife and me to New Orleans on our honeymoon on May 11th, 1968. On January 30th, 1969, I drove my wife to the hospital to deliver our first daughter. It was also used in two of my daughter's weddings and several other local weddings".
The reborn Camaro sees a lot of road time.
"Since the restoration has been completed the car has seen the road quite often. It has been to Galveston 2 times (3 ½ hour drive), Natchez Mississippi (another 3 ½ hour drive–, this one in a slight ice storm) and many one and a half to two hour trips throughout the state for AACA events, local and national. At one of the national events, it won a "First Junior" award–the car gets about 1,200 to 1,500 miles per year".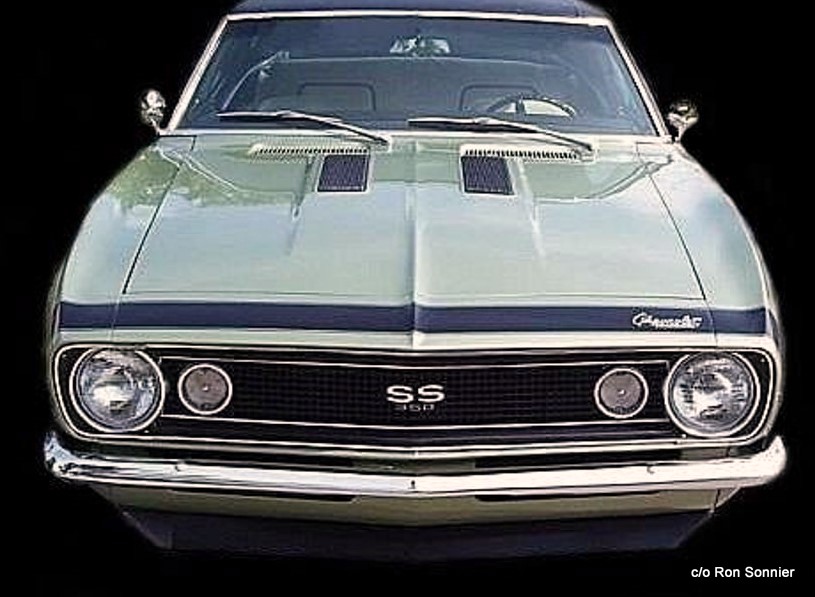 Ron was realistic about the future of his prized Camaro.
By: Jerry Sutherland
Jerry Sutherland is a veteran automotive writer with a primary focus on the collector car hobby. His work has been published in many outlets and publications, including the National Post, Calgary Herald, Edmonton Journal, Ottawa Citizen, Montreal Gazette, Saskatoon StarPhoenix, Regina Leader-Post, Vancouver Sun and The Truth About Cars. He is also a regular contributor to Auto Roundup Publications.
Please re-post this if you like this article.