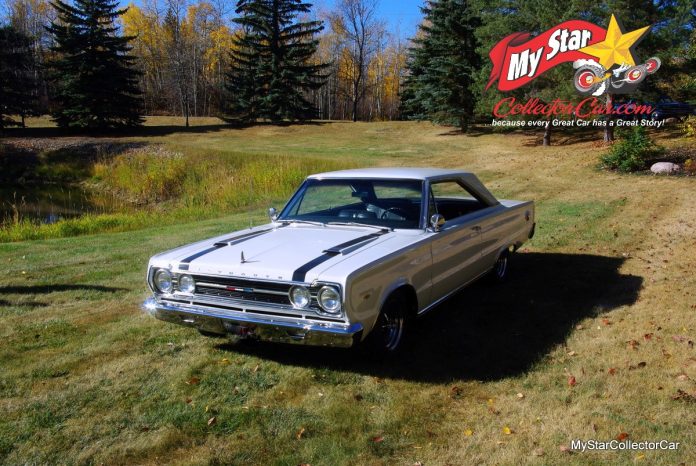 Ken Rice was a young guy when he owned a 1966 Plymouth Satellite 2-door hardtop equipped with a modest 318 Poly small block engine.
The stylish C-pillar hardtop roof was only available for one more year on Mopar B-body models.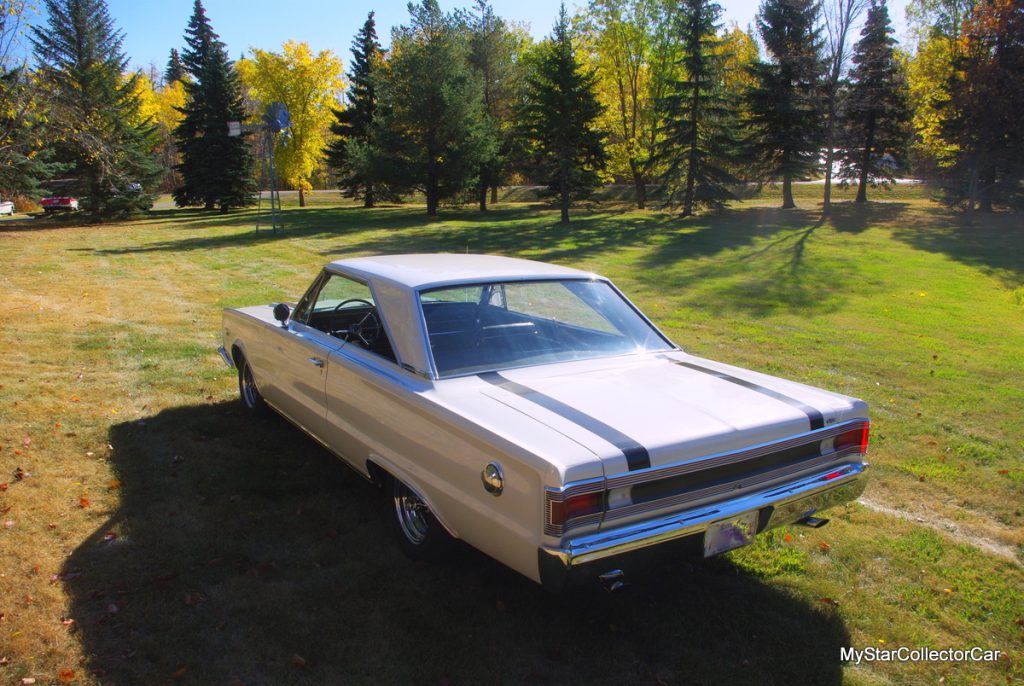 Eventually Ken moved on from his '66 Satellite, but its unique style carried on for another year at Plymouth, consequently a 1967 Plymouth B-body model closely resembled his long departed '66 Plymouth Satellite.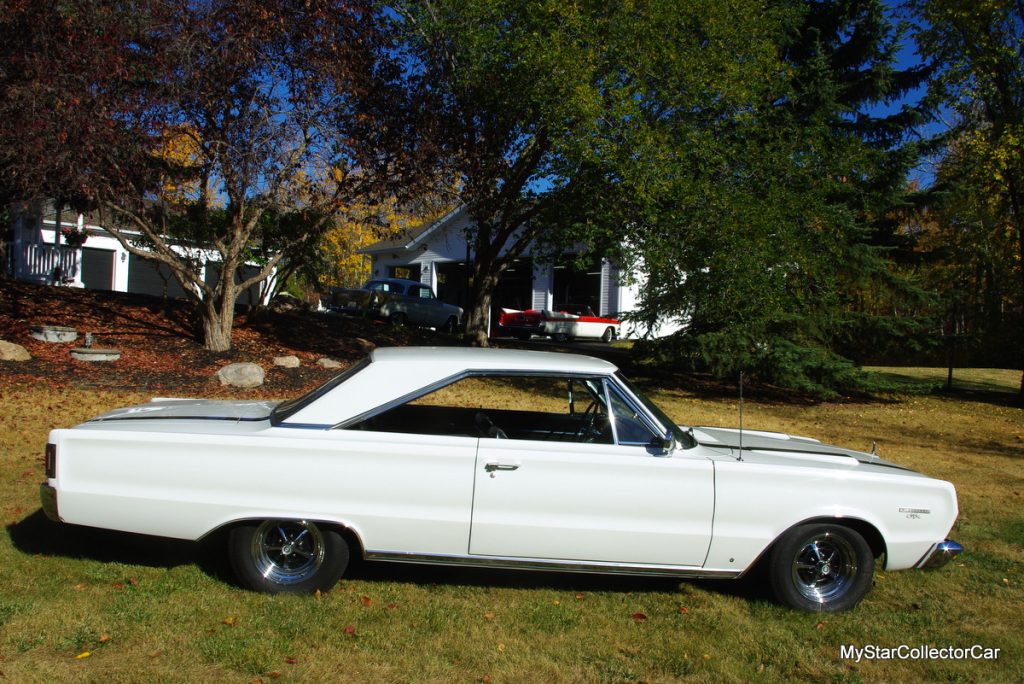 Ken moved forward in his life after he sold his Satellite, but the car was a strong influence on him over the years. A few years ago, he was contacted by a car guy buddy who spotted a 1967 Plymouth Belvedere GTX two-door hardtop in a local Chrysler showroom, even though it was built over 50 years prior to its appearance on the Mopar dealership floor.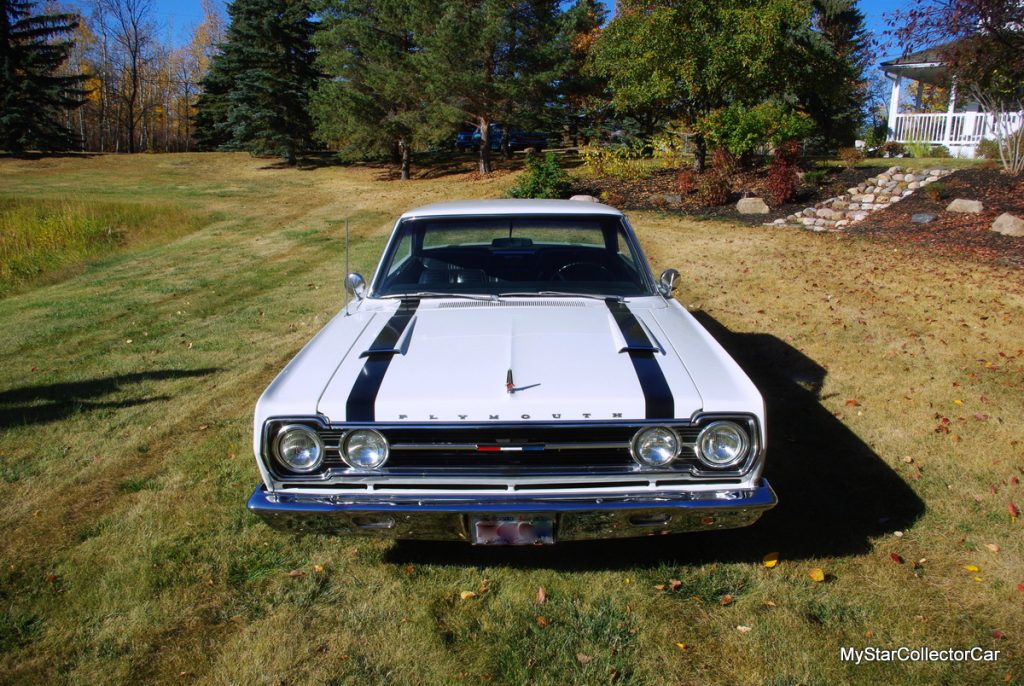 The GTX was restored in Winnipeg, Manitoba Canada and wended its way west where it found a home with its previous owner until he decided to trade the muscle car in for a motorhome at a Chrysler dealership.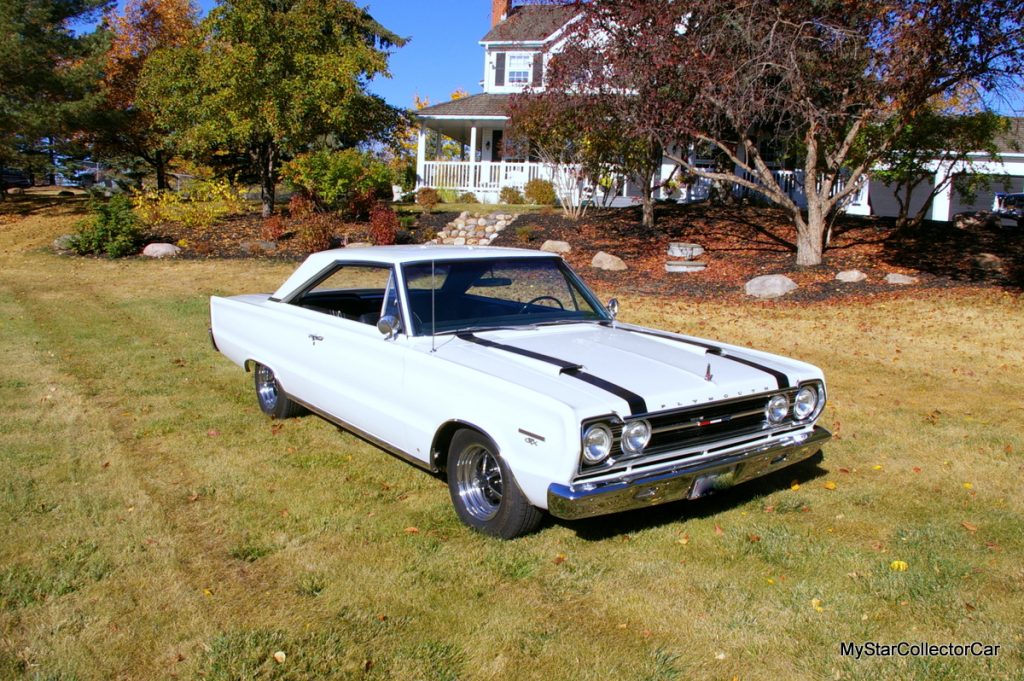 Ken was not actively looking for a replacement B-body at the time, but the allure of a car that reminded him of his younger years with his '66 Plymouth was very appealing to him, so he bought the GTX.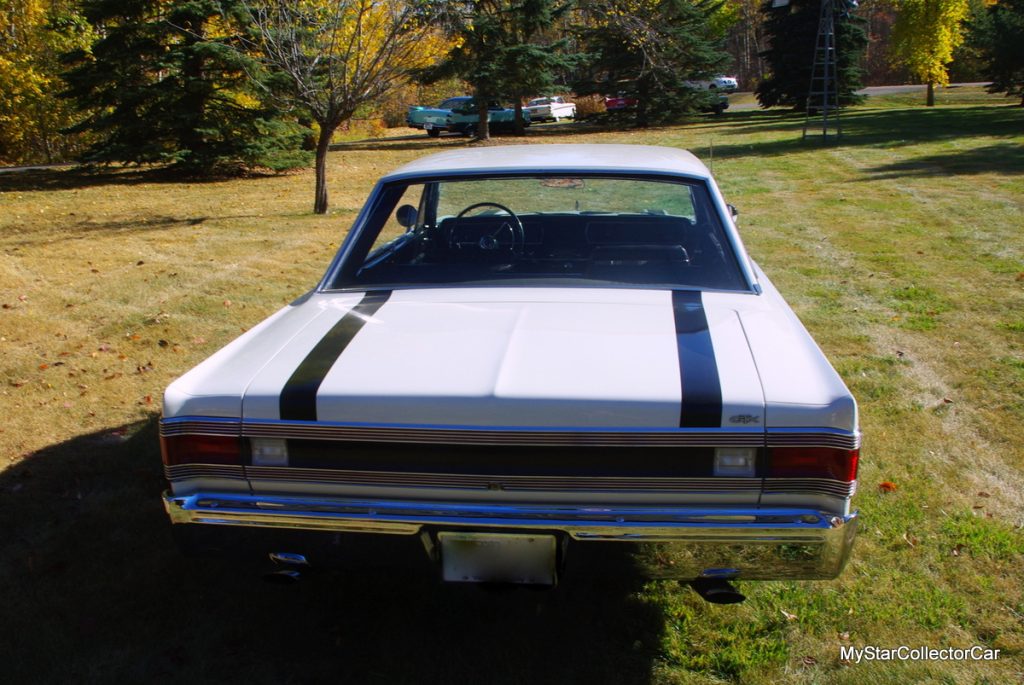 Most car guys already know a 1967 Plymouth Belvedere GTX was an official Mopar muscle car that could only be ordered with two factory engines: Very Fast (a 440 cubic inch big block) and Crazy Fast (the legendary 426 Elephant Hemi engine). King Richard Petty won 27 of 48 NASCAR races in a Hemi-equipped Plymouth Belvedere in 1967, so Petty's track record was an excellent "Win on Sunday-Sell on Monday" sales tactic for the Mopar crew in '67.
Ken's 1967 Belvedere GTX left the factory with a 440 connected to a 3-speed Torqueflite automatic transmission inside a sporty floor-mounted factory console unit.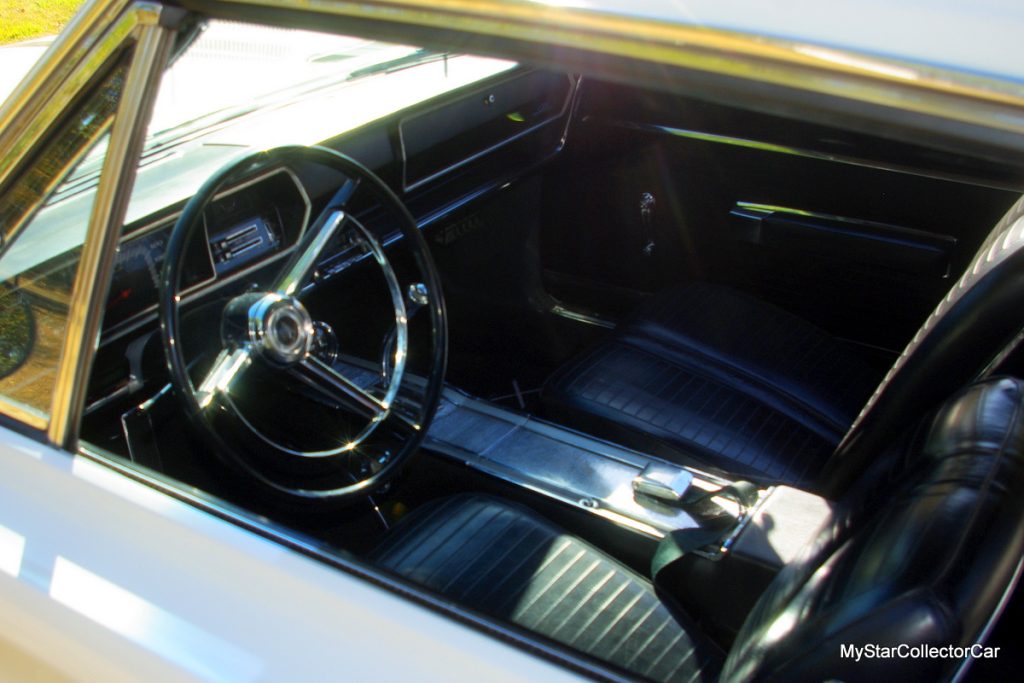 The muscular Mopar big block provides more than enough brute force power for Ken, particularly after his previous ownership of a small block 1966 B-body.
However, Ken did change out the gears on his GTX because the car left the factory with 4:10 gears on the back end, so the big 440 was screaming at highway speeds. His GTX now sports 3:25 gears and Ken is considering even higher gears since he loves to take his car on the open road whenever the opportunity arises for him. One can easily understand why he would not want to blow up a classic Mopar muscle car in original condition.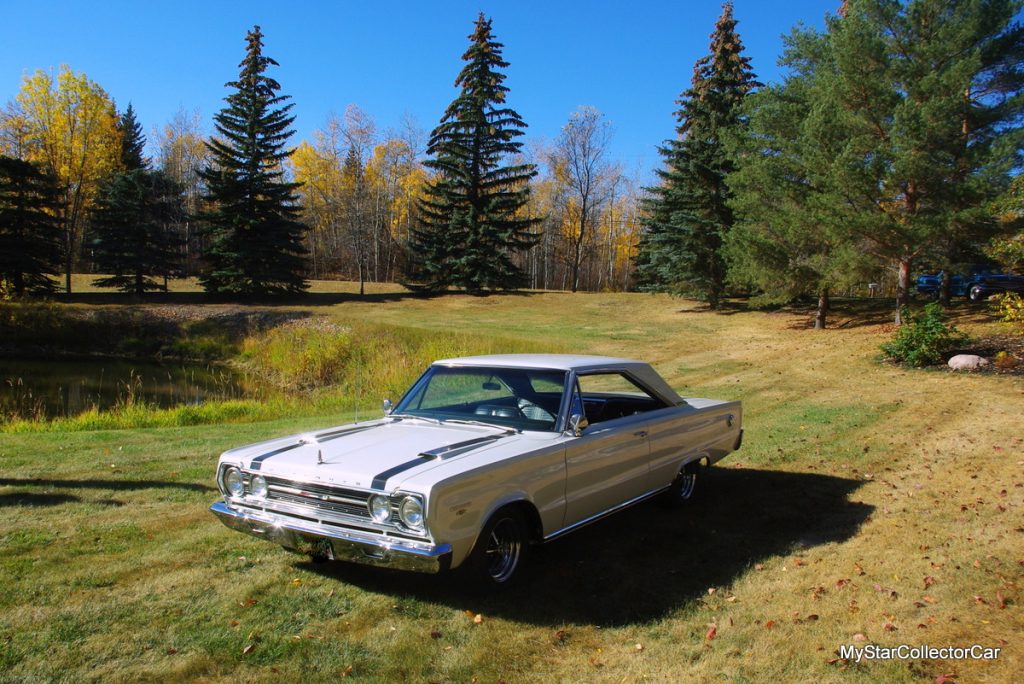 BY: Jim Sutherland
Jim Sutherland is a veteran automotive writer whose work has been published by many major print and online publications. The list includes Calgary Herald, The Truth About Cars, Red Deer Advocate, RPM Magazine, Edmonton Journal, Montreal Gazette, Windsor Star, Vancouver Province, and Post Media Wheels Section.