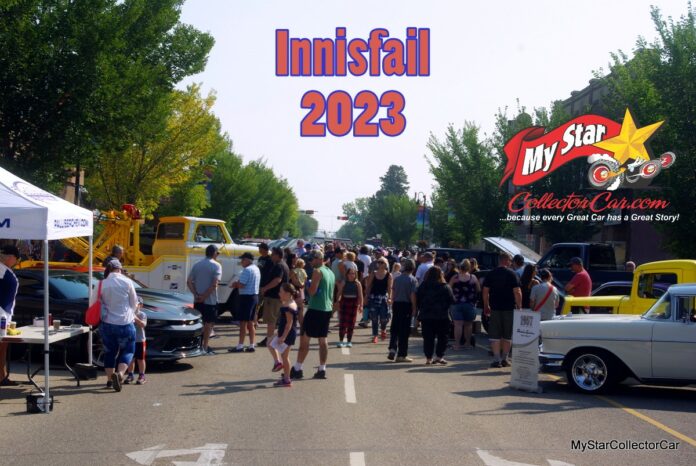 Innisfail, Alberta Canada is a prairie town of about 7600 people located in the heart of Central Alberta.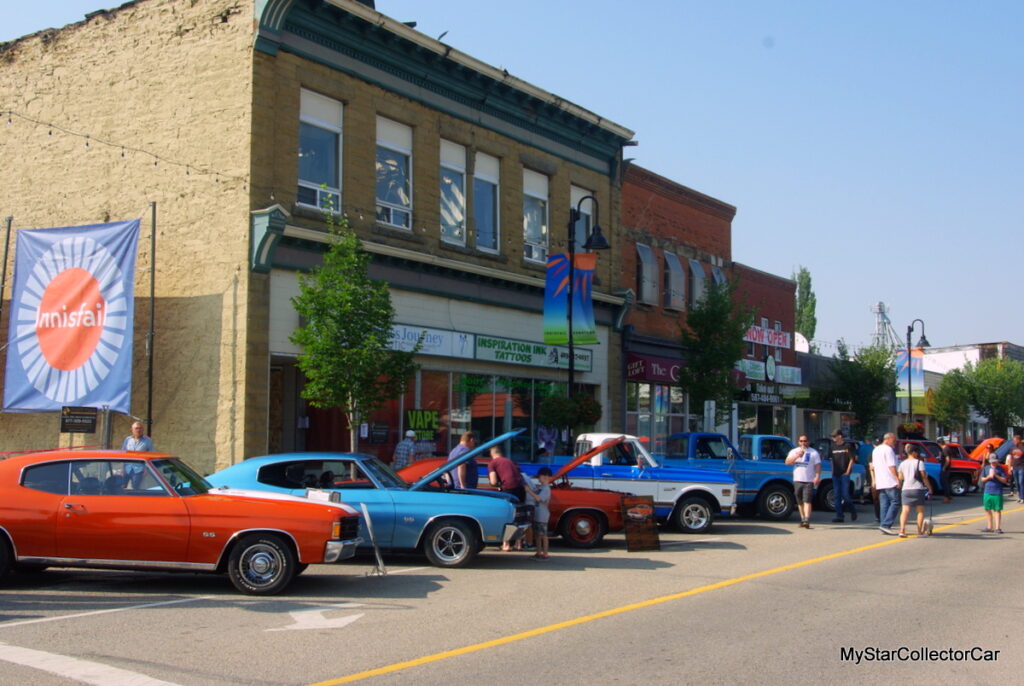 MyStarCollectorCar was able to attend this year's edition of the Innisfail car show and we were blown away by the large crowd at the event. We also managed to gather some very interesting owners' stories at the show.
1970s-era vehicles have begun to come into their own at car shows and Innisfail plenty of examples of Me Decade cars at their event, including a 1979 Dodge Aspen SE that not only had the T-roof option-it also had its original owner.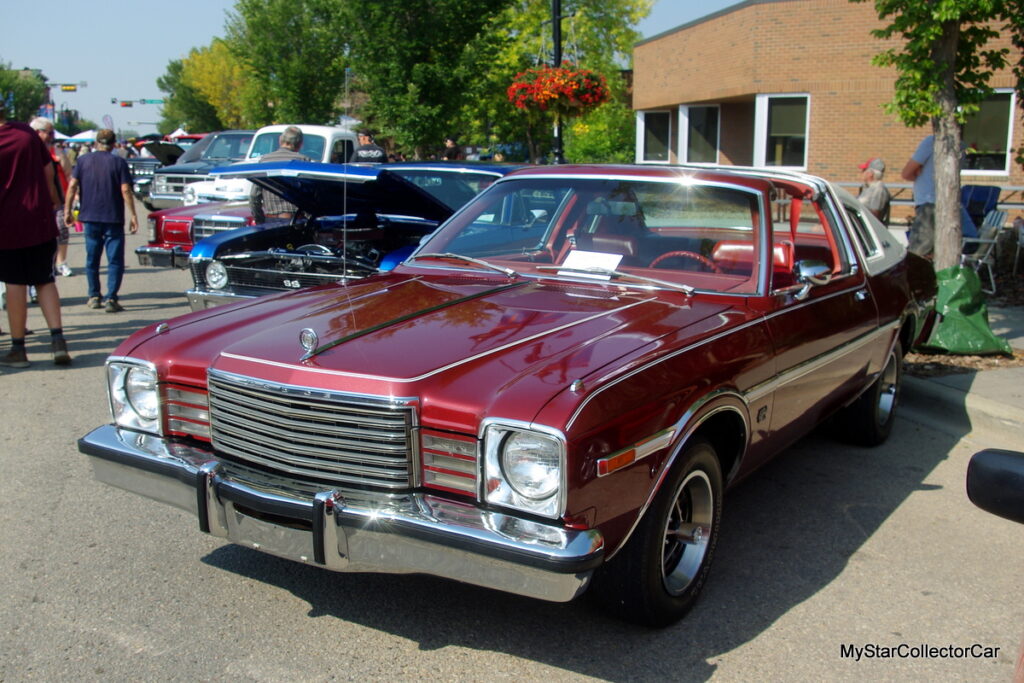 MyStarCollectorCar readers will learn the how and why behind the '79 Aspen coupe in a future piece.
A 1965 Volvo 122S is a rare guest at any car show, but we found one at the Innisfail car show.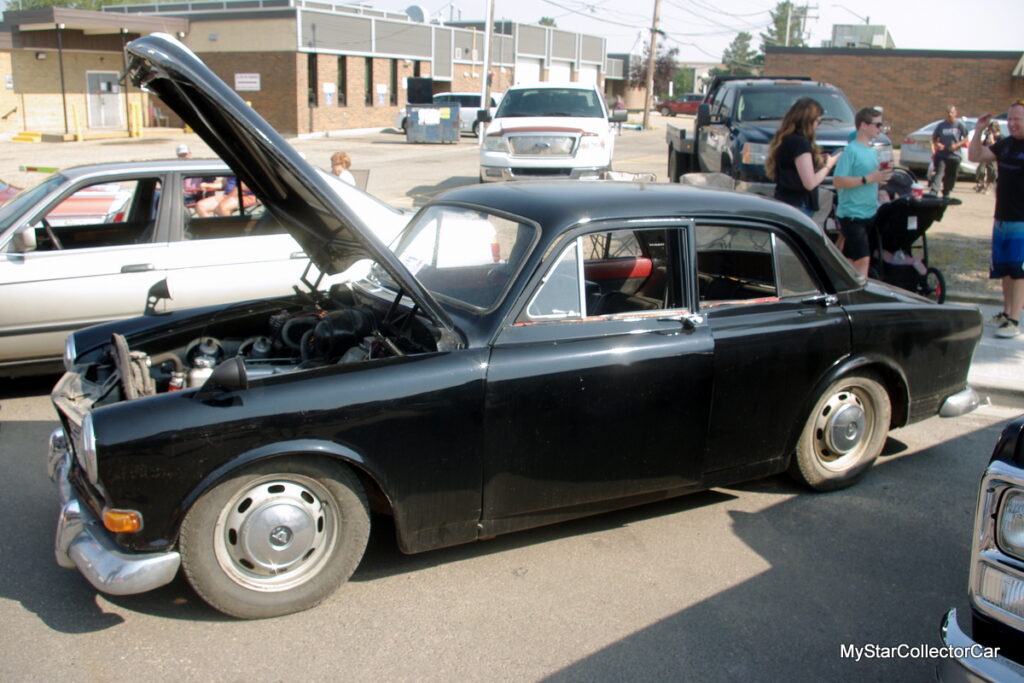 Even better, the car had a very strong connection to Mother's Day, a personal story that will make the future MyStarCollectorCar feature about this unique little Swedish import a must-read article for our readers.
A very rare 1990 Dodge Ramcharger embodied an earlier era of sport utility vehicles, along with enough whistles and buzzers to fortify the truck's rarity argument.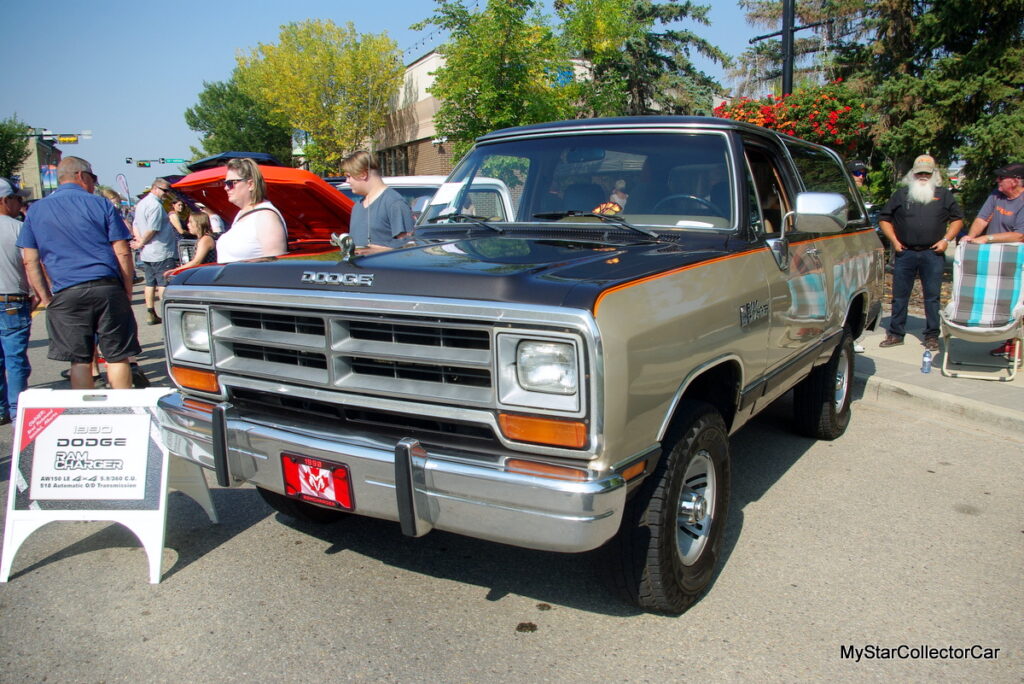 Learn all about the Ramcharger in a future MyStarCollectorCar story.
It was difficult not to notice a large 1966 Chevy C-50 LCF (Low Cab Forward) tow truck at the Innisfail car show.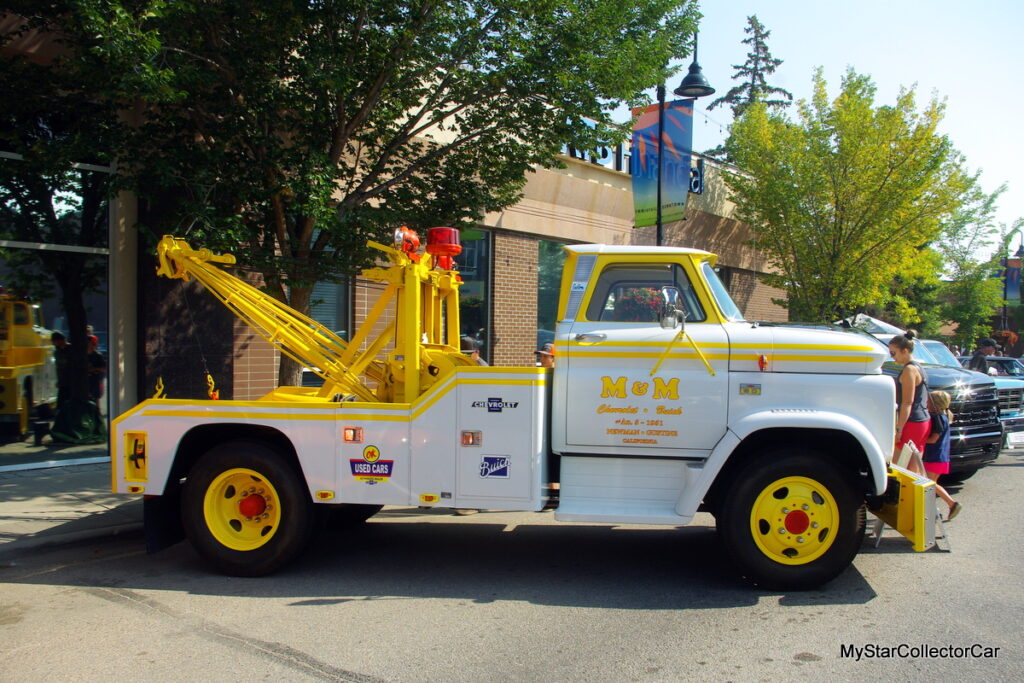 To say it looked large–and-in-charge was to damn it with faint praise because this tow truck was a beast. MyStarCollectorCar connected with the owner's son and will gather the big truck's story for a future article.
A 1974 Plymouth Gran Sedan 4-door hardtop was an unusual guest at the Innisfail car show-or any show for that matter-because very few of these luxury Mopar sedans survived the past 49 years in one piece.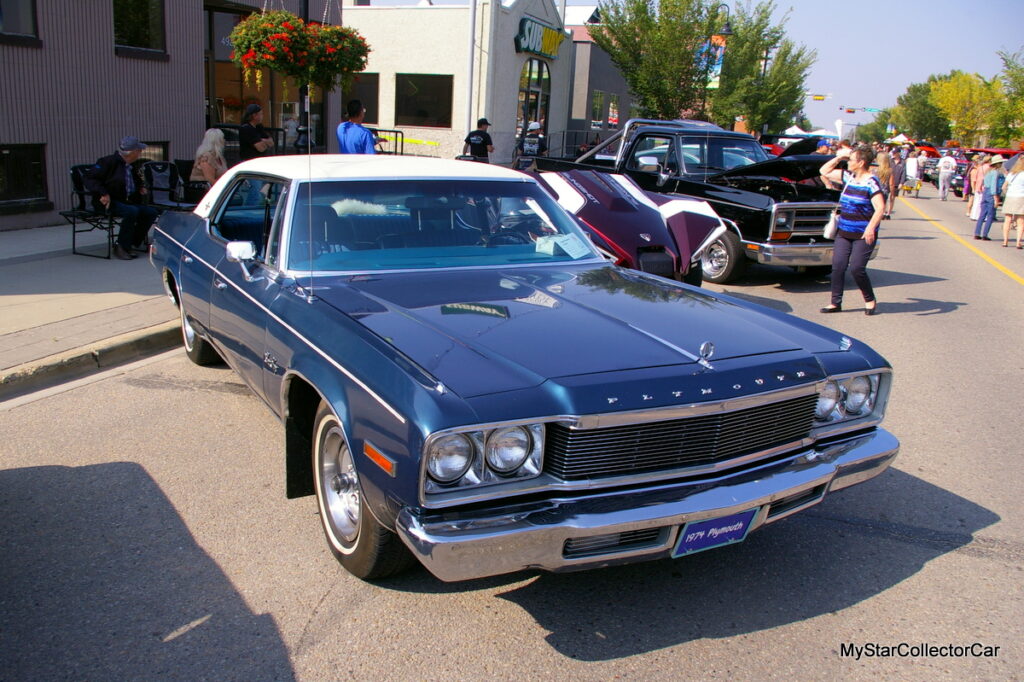 The reason for the car's stellar current condition has everything to do with its pampered past and low mileage (25,000 original miles). This beautiful Mopar survivor's full story will be told on the electronic pages of MyStarCollectorCar in a future feature.
The weather was perfect at the Innisfail car show, in fact it was ideal weather for a vintage convertible, including a 1962 Pontiac Parisienne resto-mod drop top that caught our attention.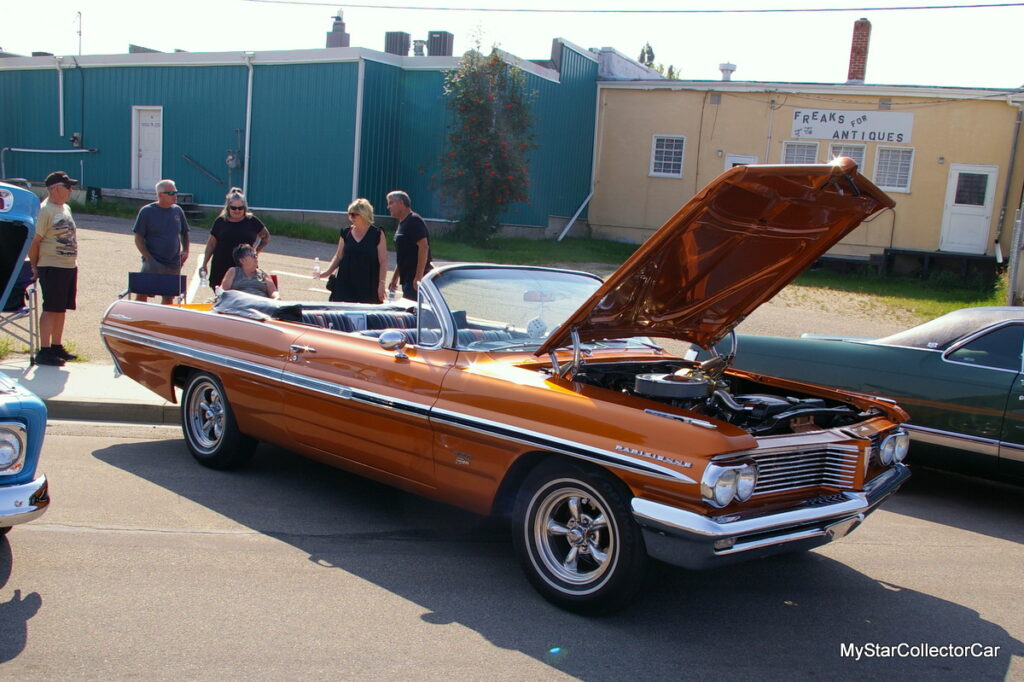 This stylish Poncho was better than factory and its smart upgrades will be revealed in a future MyStarCollectorCar article.
The final vehicle on our Innisfail car show list was another convertible from the Sensational Sixties, but this one had a vintage holiday trailer in tow behind it. The convertible in question was a 1965 Ford Galaxie 500 XL convertible and the trailer was also a 1965 Esta Villa model.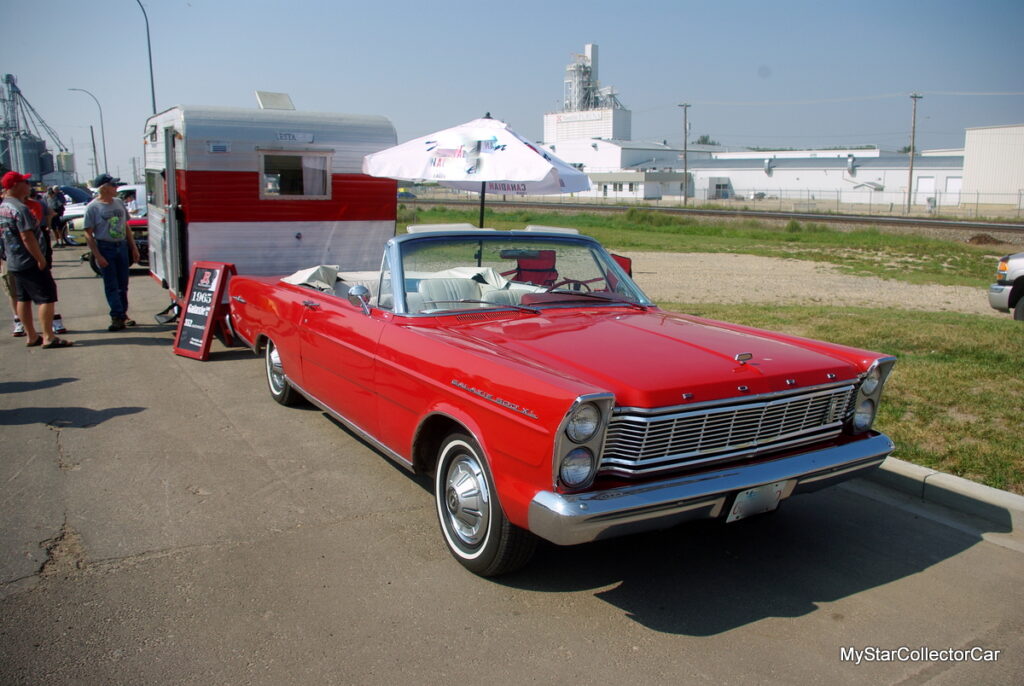 The car was more than just a cool convertible from a bygone era because it had an incredible family wedding history with its current owners, including their own nuptials in 1993.
BY: Jim Sutherland
Jim Sutherland is a veteran automotive writer whose work has been published by many major print and online publications. The list includes Calgary Herald, The Truth About Cars, Red Deer Advocate, RPM Magazine, Edmonton Journal, Montreal Gazette, Windsor Star, Vancouver Province, and Post Media Wheels Section.