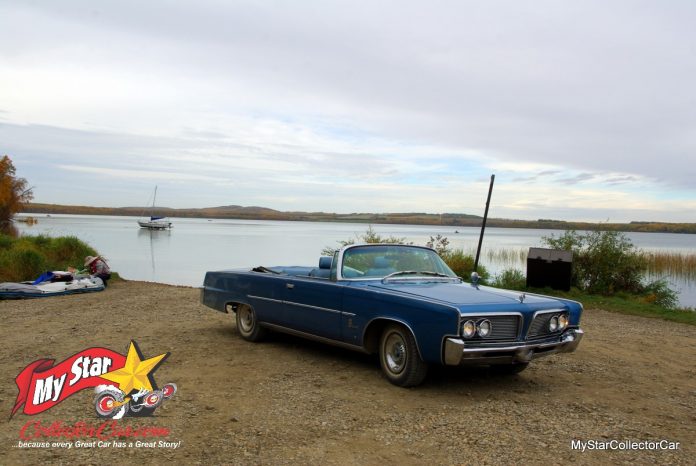 Hartley McLeod was the kind of guy who ran his own show in life both as a businessman and car guy.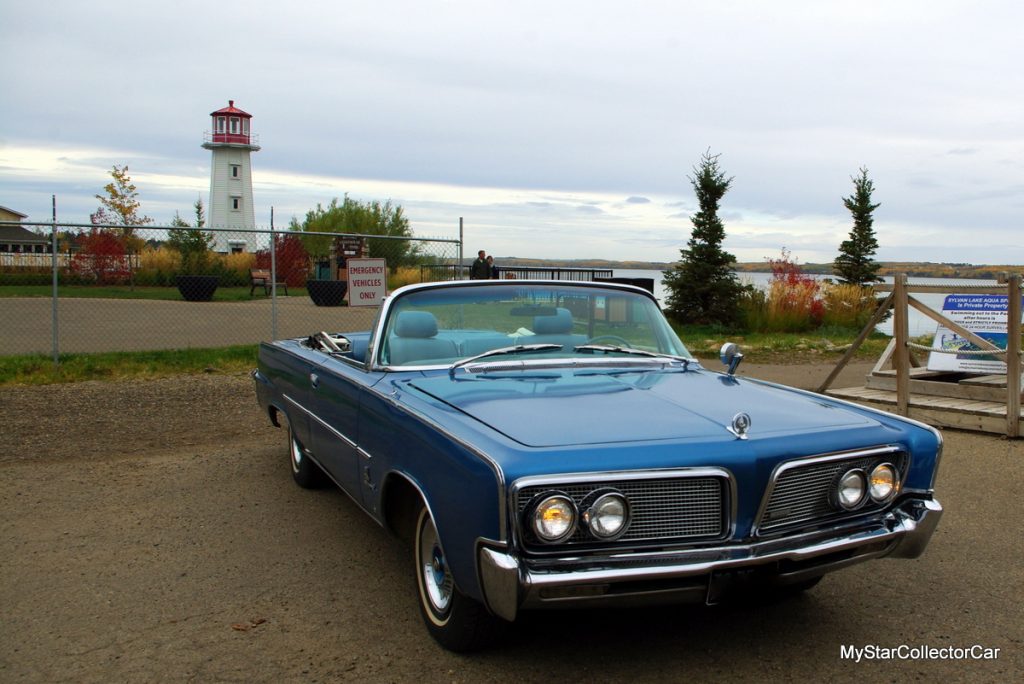 The '64 Imperial Crown was the highest step on the ladder of success in Mopar-land, and a convertible version made them even cooler because of their rarity.

Hartley purchased the car later in life, eventually sold it, and ultimately regretted the decision, so he swung a boat trade deal with the car's former owner in British Columbia Canada to get it back. Hartley and his son drove the car back through the Rocky Mountains to his home in a resort town in Central Alberta.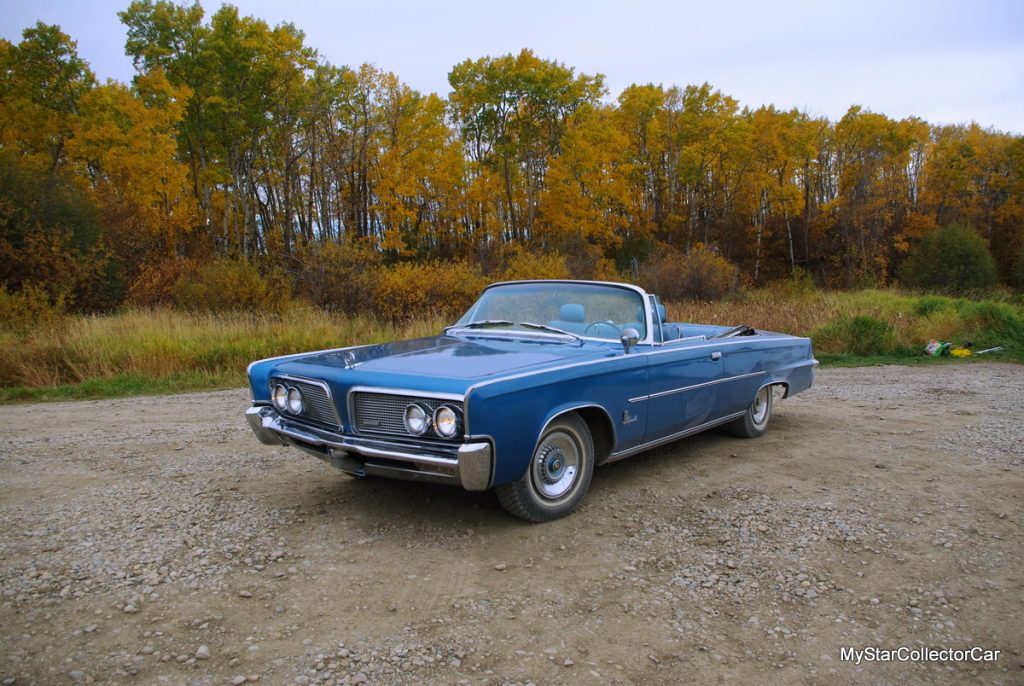 The car remained with Hartley until his passing in 2010, but both the car and the man left a big impression on its next owner, Hartley's grandson Chris. Therefore, Chris was more than happy to accept the big convertible when it was offered to him by his grandmother after Hartley's passing.
Chris and his grandfather built a solid bond tinkering with the Imperial when he was a kid, so the convertible meant a great deal to him because of the memories. Chris remembers him as a "pretty cool guy" and a 1964 Imperial Crown legacy convertible is a pretty cool way to remember his grandad.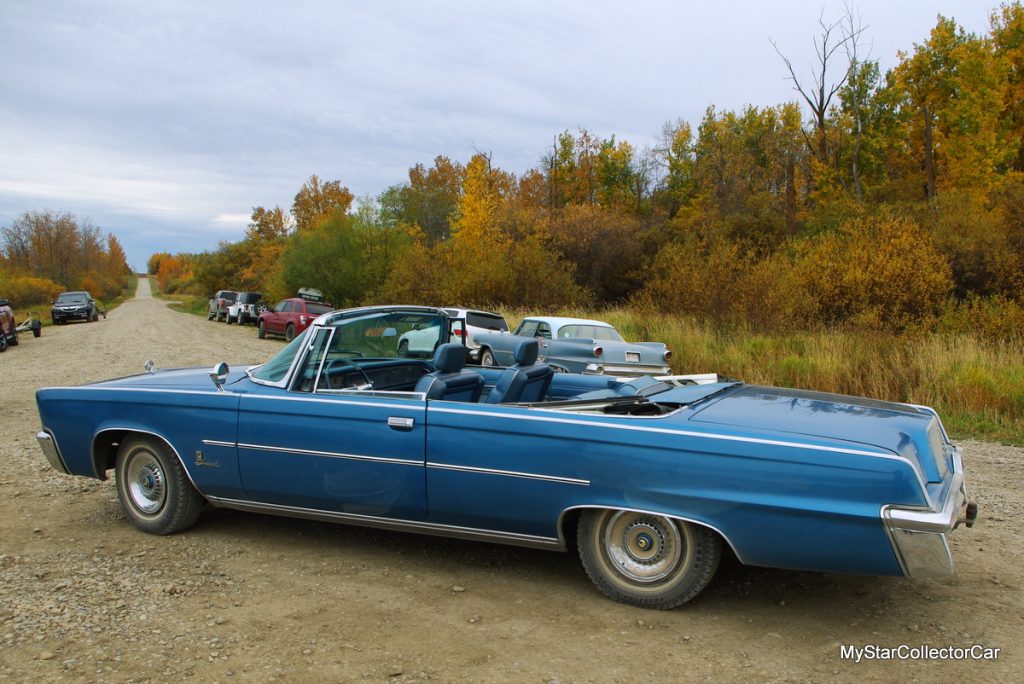 Chris was a young guy in his early 20s when he first got the car and thought his unusual set of wheels would attract women his age, but instead found it "attracted 50-year-old dudes" in his words, but that grim fact did not discourage him.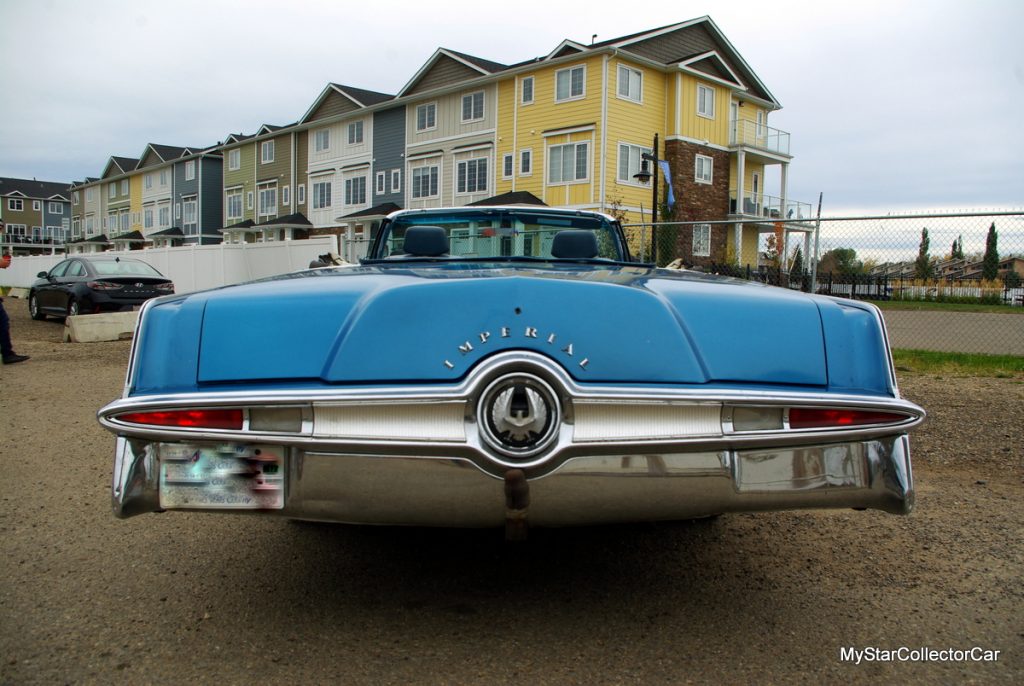 The big convertible was a giant part of his grandfather's life (and his own for that very reason), so Chris kept the car and has no intention of selling it. Besides, the car has gotten even cooler over the past decade because very few of these cars exist in 2022.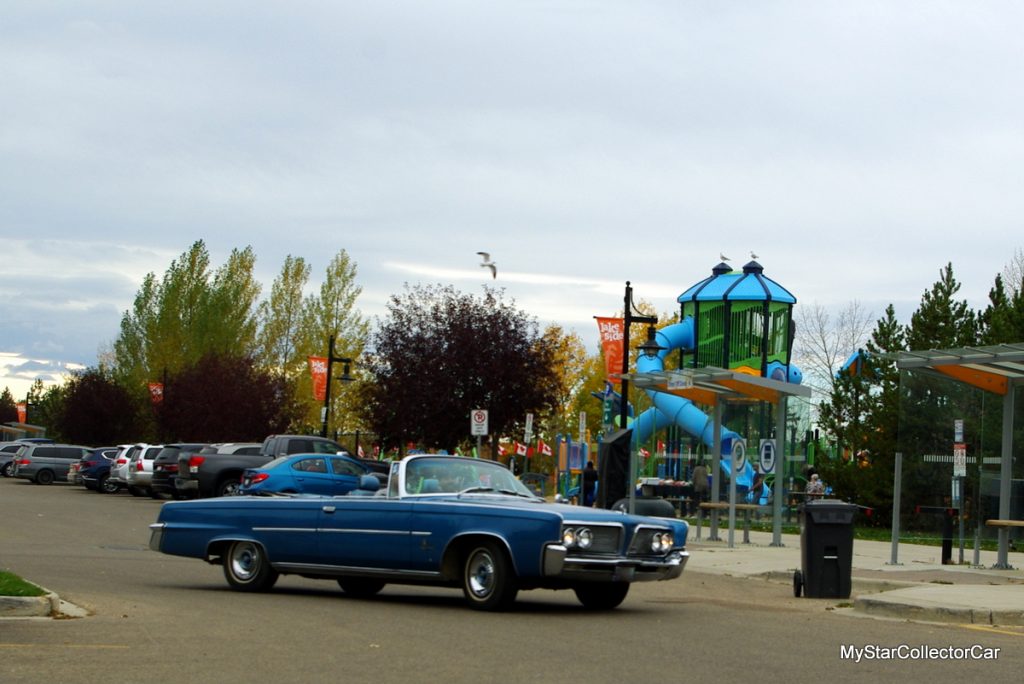 A 1964 Imperial Crown was a full load car right out of the factory, so Chris's car has plenty of period-correct creature comforts. The list includes power steering, power brakes, power leather seats with head rests, power windows-and even power vent windows. Other luxury appointments include individual ash trays and cigarette lighters for the rear passengers, along with a separate rear speaker built into the upper rear split between the rear seats.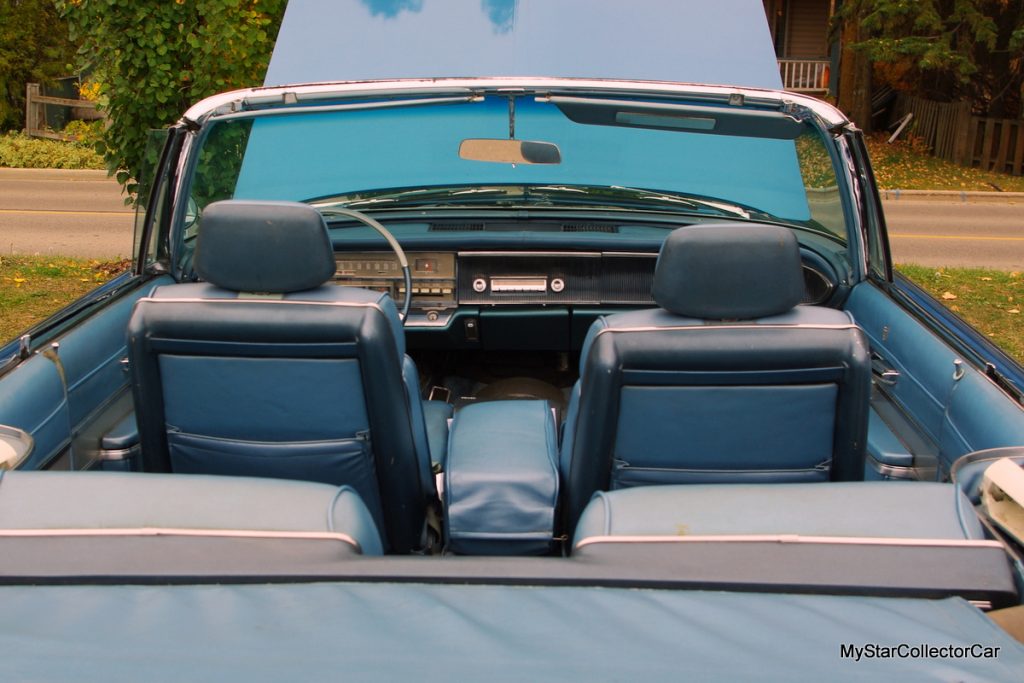 Chris noted the advertising literature about his '64 Imperial called it the "quietest in its class". Bear in mind the Imperial was built to compete directly with GM's top-end Cadillac and Ford's top end Lincoln Continental in 1964 and more than held its own in this class.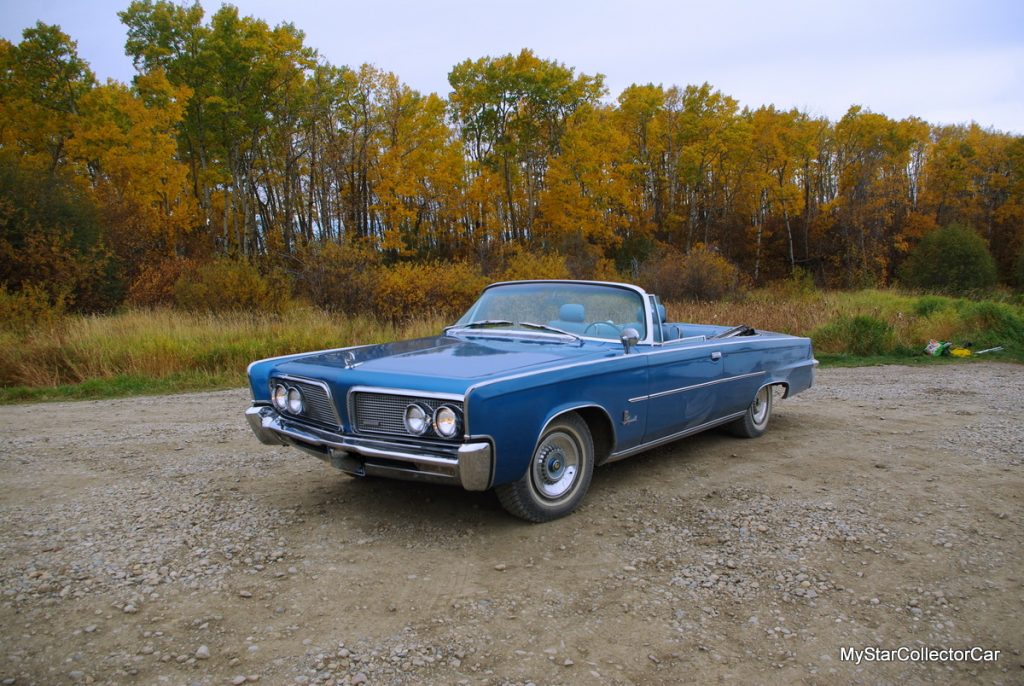 1964 was the last year for Chrysler's famous 3-speed push button automatic transmission, a feature on Chris's Imperial that he called "just like a jukebox". The big Impy still has its factory 413 cubic inch big block engine that can easily handle the pace on modern highways, according to Chris.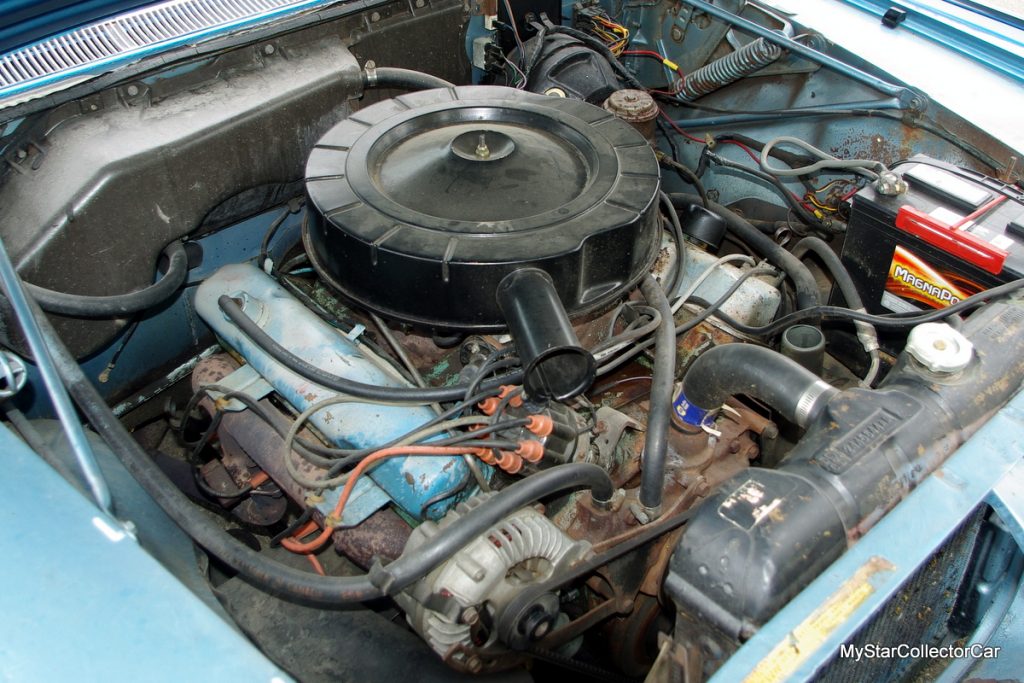 Chris respects the car's family heritage but is not afraid to use it for other purposes such as pheasant hunting or fishing when the situation warrants it. His granddad blazed his own trail in the Imperial and Chris continues that legacy as his grandson.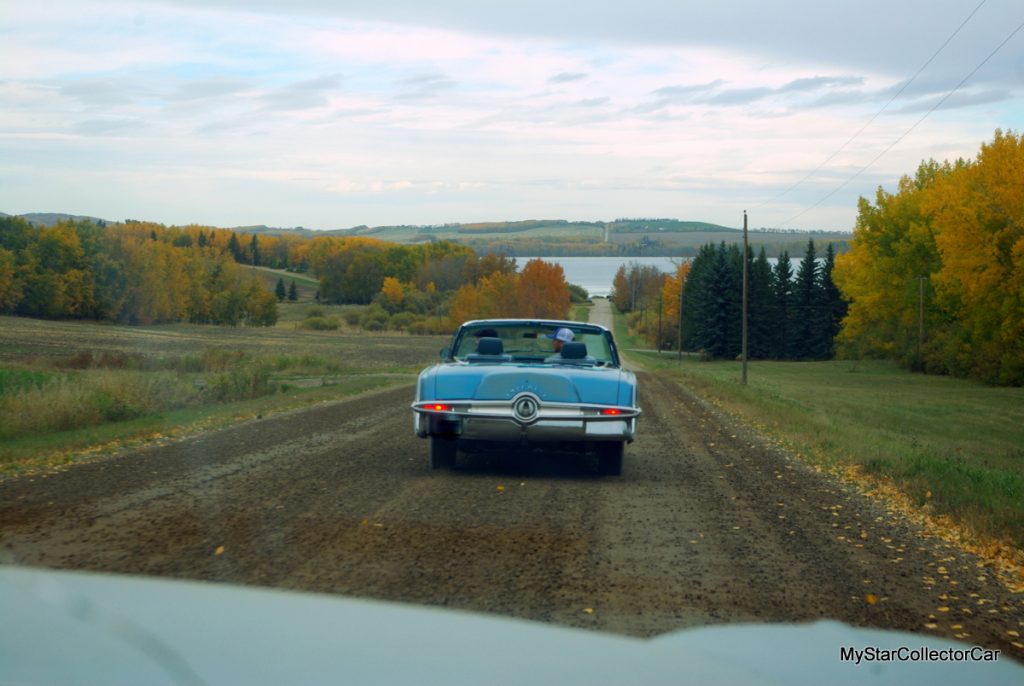 Chris does not consider himself to be a car guy, but we at MyStarCollectorCar respectfully disagree with him because he owns his grandfather's Imperial for the right reasons: Chris feels "blessed to have it" and "will never sell it".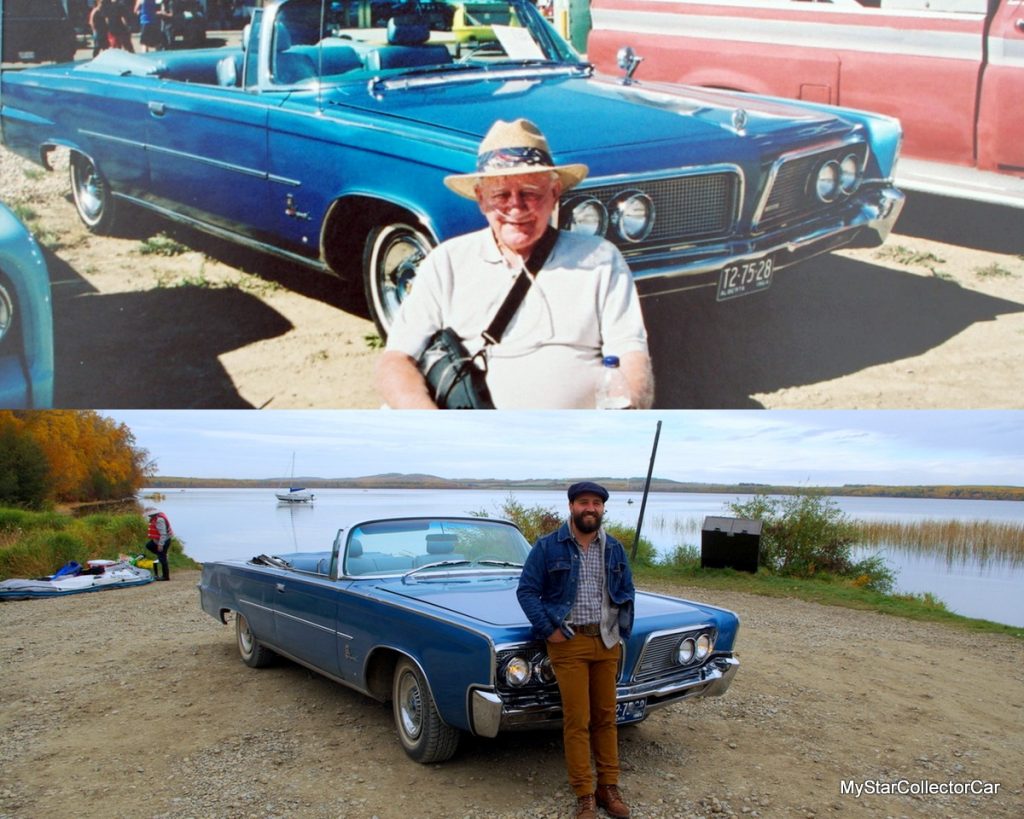 Spoken like a true car guy.

Jim Sutherland
BY: Jim Sutherland
Jim Sutherland is a veteran automotive writer whose work has been published by many major print and online publications. The list includes Calgary Herald, The Truth About Cars, Red Deer Advocate, RPM Magazine, Edmonton Journal, Montreal Gazette, Windsor Star, Vancouver Province, and Post Media Wheels Section.