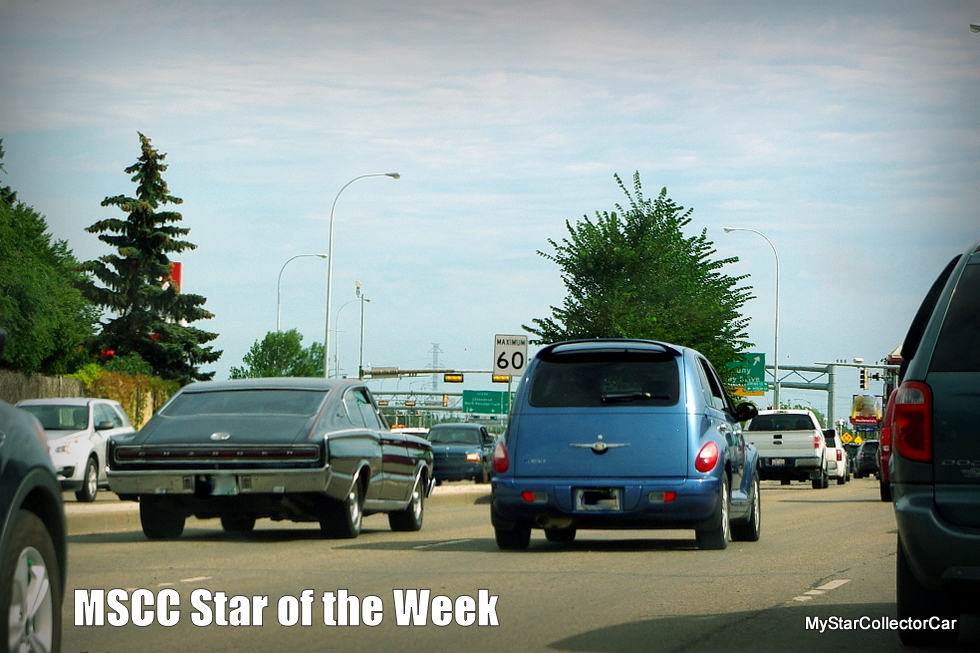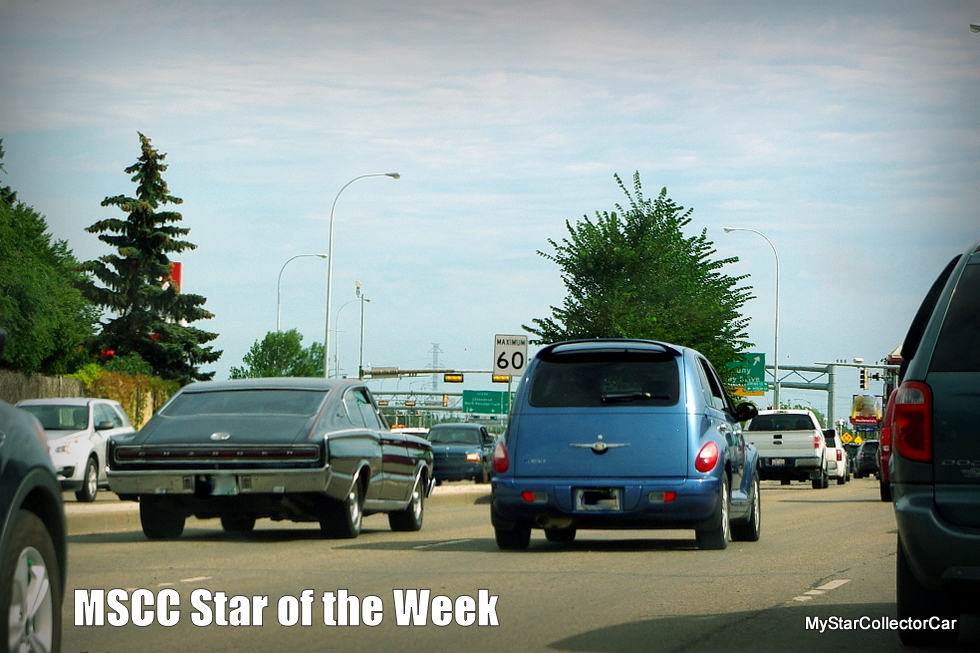 AUGUST 7 STAR OF THE WEEK: SPEAKING OF RETRO—BRING BACK A RETRO  1ST GEN CHARGER
Chrysler went for nostalgia in a big way back in 200 when they introduced the PT Cruiser. 
'The PT Cruiser was a retro-look with a late 30s-early 40s sedan profile and it was a hot commodity for a few years thanks to its trip down memory lane style.'
The late 30s look worked so the next stage is to bring back an iconic 60s fastback look.
This MSCC Star of the Week 1st Gen Charger was in traffic right next to a PT Cruiser—why not bring back a retro 1st Gen Charger?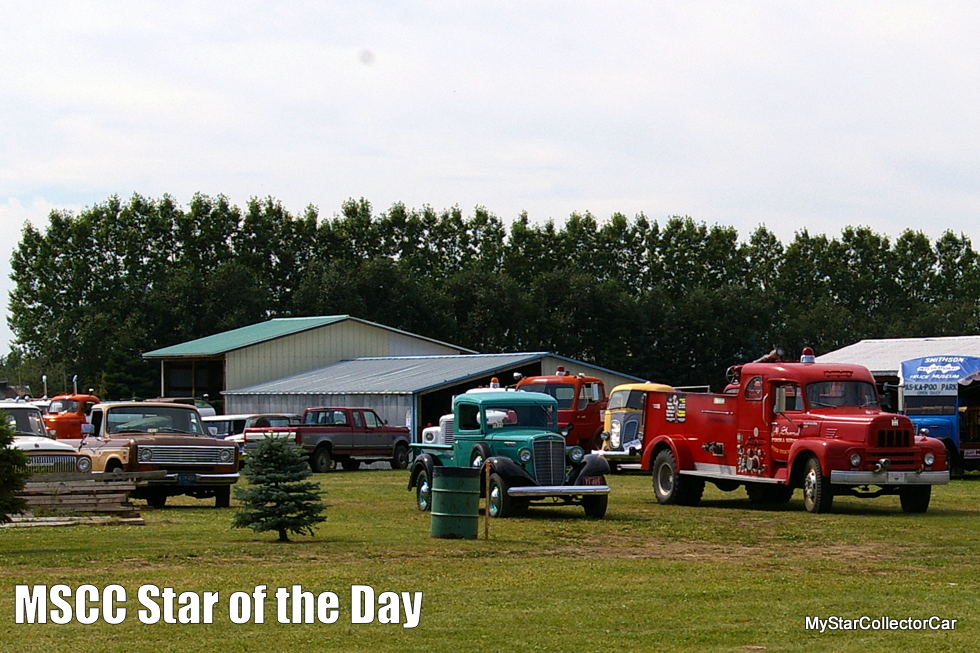 AUGUST 6 STAR OF THE DAY: INTERNATIONALS—THEY ALL HAD REAL JOBS
IHC is the authentic blue collar ride because they were built for blue collar jobs.
'You didn't see an IHC around too many country clubs or upscale resorts because they had jobs, they did them and they went home—they didn't head to the golf course unless there was a landscaping job on the site.'
Lines are blurred in 2016 because trucks have many roles but urban trucks take on some pretty light work like hauling kids, dogs and maybe a piece of plywood once a year.  
They are the exact opposite of these MSCC Star of the Day IHCs because these trucks all had real jobs.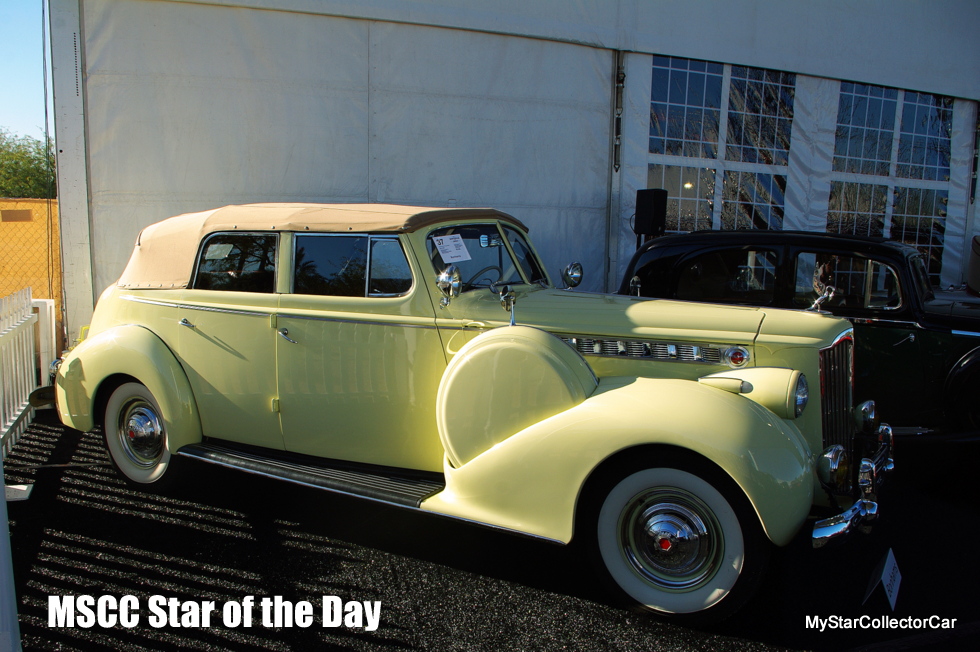 AUGUST 5 STAR OF THE DAY: 1940 PACKARD SUPER EIGHT 160 CONVERTIBLE SEDAN–FINAL LAP FOR A LEGEND
Packard was synonymous with success in the 1920s and early 30s because only successful people could afford them.
'The Depression forced Packard to make a foray into medium-priced cars and they did sell a few but in the process they lost their image as an upper level builder of fine—and somewhat unattainable automobiles.'
Packard did bridge the luxury gap with some interesting models in the waning years of their luxury run but the days of Hollywood icons and heavy hitters in the finance world were behind them.
This MSCC Star of the Day Packard Super Eight 160 convertible sedan represents the final lap for a legend.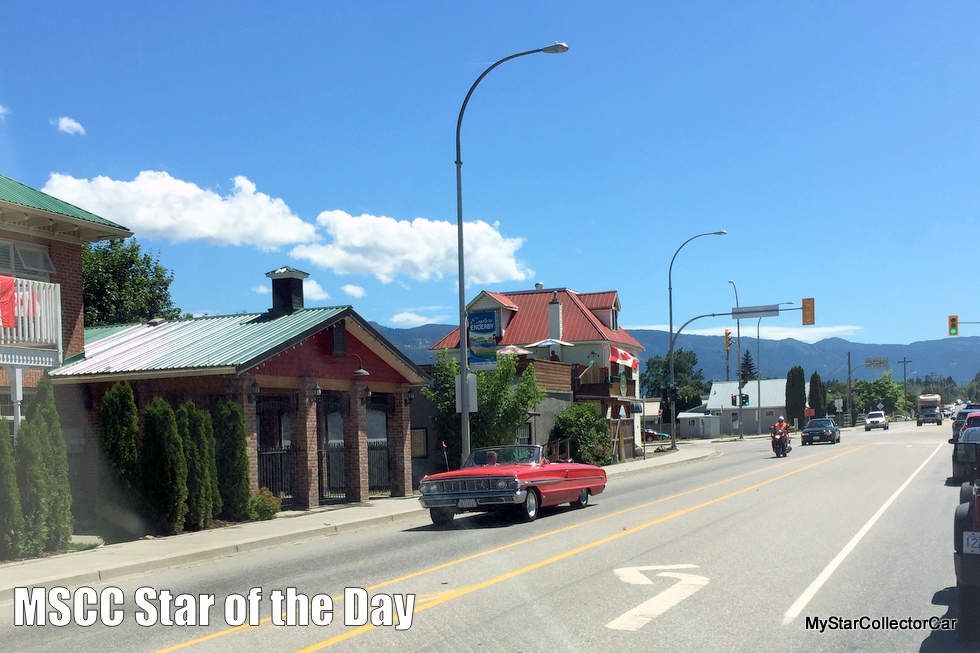 AUGUST 4 STAR OF THE DAY: '64 FORD GALAXIE CONVERTIBLE—COULD THIS BE THE PERFECT CAR FOR AUGUST?
August represents the back nine of summer but it can produce some spectacular weather.
'Sure, the kids are choking on the prospect of being that much closer to the prison known as school but for now they are free spirits in a world full of fun, sun, few rules and no teachers.'

Adults have their own version of August summer freedom—it's called a classic convertible.
Could this MSCC Star of the Day '64 Ford Galaxie convertible be the perfect car for summer?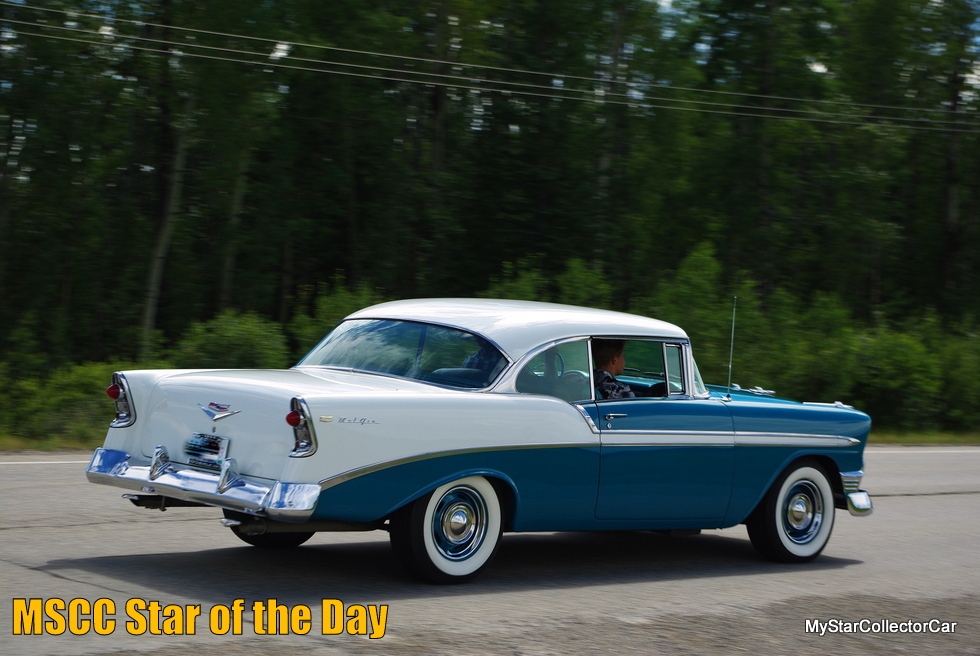 AUGUST 3 STAR OF THE DAY: '56 CHEVY–THE MIDDLE CHILD OF THE TRI-FIVE FAMILY
The tri-five (5-6-7) Chevy cult is like a big family but there are some favorites within that group.
'55 Chevy guys are hardcore '55 Chevy fans above all but they do have grudging respect for the '56 and '57 Chevy siblings— but they play favorites within the family unit.
The same rules apply to the youngest sibling (the '57 Chevy) because '57 Chevy guys are just as dedicated to their chosen tri-five family member.
That leaves the middle child—this MSCC Star of the Day '56 Chevy Bel Air has the same sibling cult following as its more well-known older and younger family members.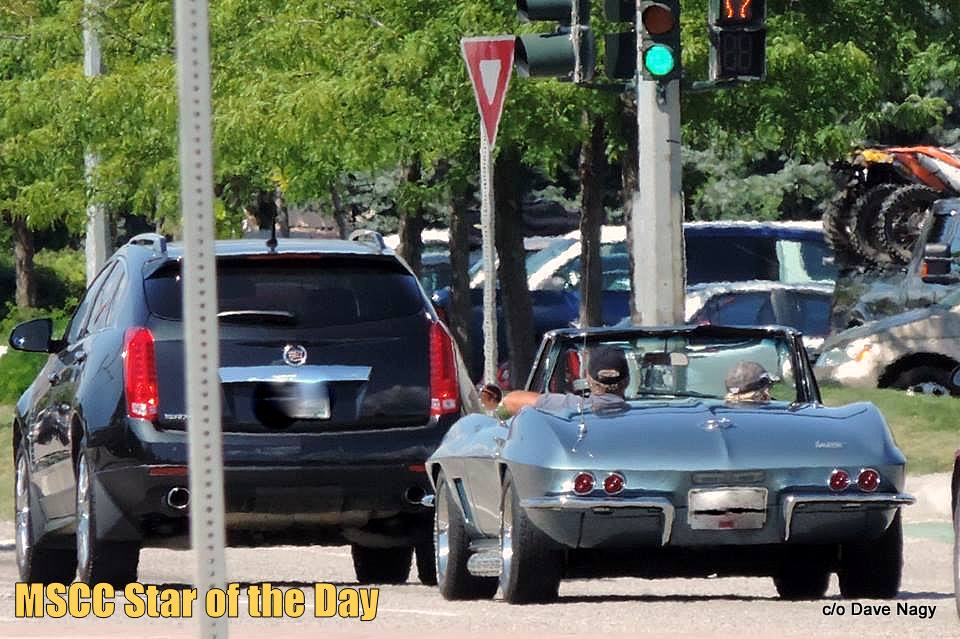 AUGUST 2 STAR OF THE DAY: KING OF THE ROAD IN A CLASSIC VETTE
There are many ways to make a big impression on the street.
One way is to drive like an absolute moron in traffic but while the impression may be big—it also veers heavily into the world of the stupid.   
'Another way to make a big impression is to jack your truck up so high you need a stepladder and a parachute to make a graceful exit but that format lacks a little style.'
The best way to be a King of the Road is to be like this guy in a MSCC Star of the Day classic Vette.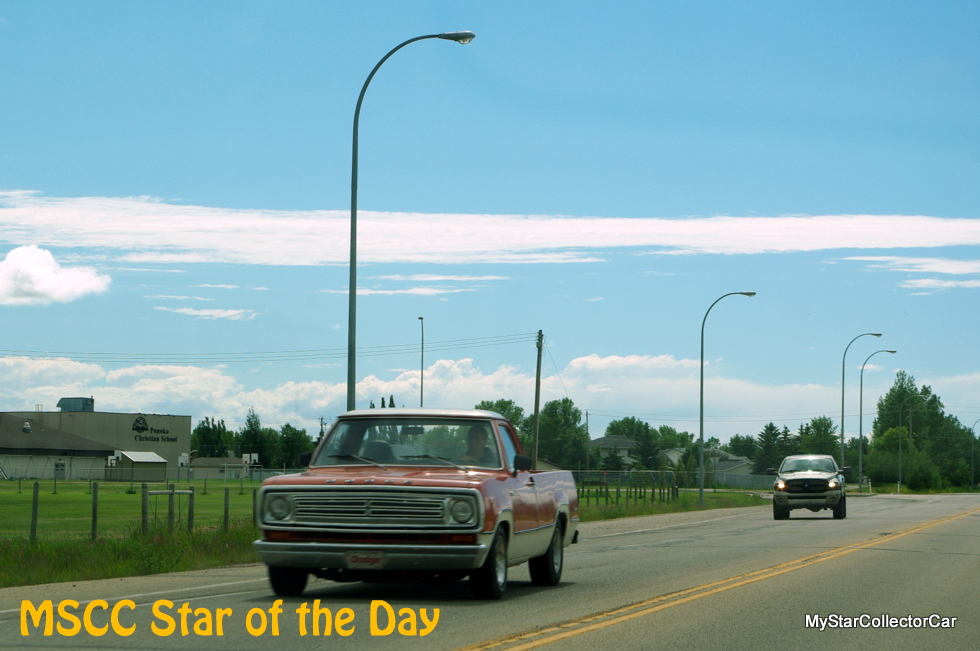 AUGUST  1 STAR OF THE DAY—'72 DODGE PICKUP: THE BIGGEST VANISHING ACT IN THE HISTORY OF TRUCKS
Dodge trucks are a big part of today's pickup market.
Their cutting edge styling change in 1994 and the introduction of some pretty serious engines under the hood like the Hemi and the Cummins diesel turned Dodge into a serious contender in the truck wars.
'It wasn't always like that because even though Dodge introduced a clean looking truck in 1972, they lost heavily to Ford and Chevy so those trucks are almost extinct.'
That's why this MSCC Star of the Day Dodge truck is part of the biggest disappearing act in the history of trucks.  
CLICK HERE to Like us on Facebook
CLICK HERE to Follow us on Twitter
CLICK HERE to Follow us on Pinterest
**Please re-post this if you like it.