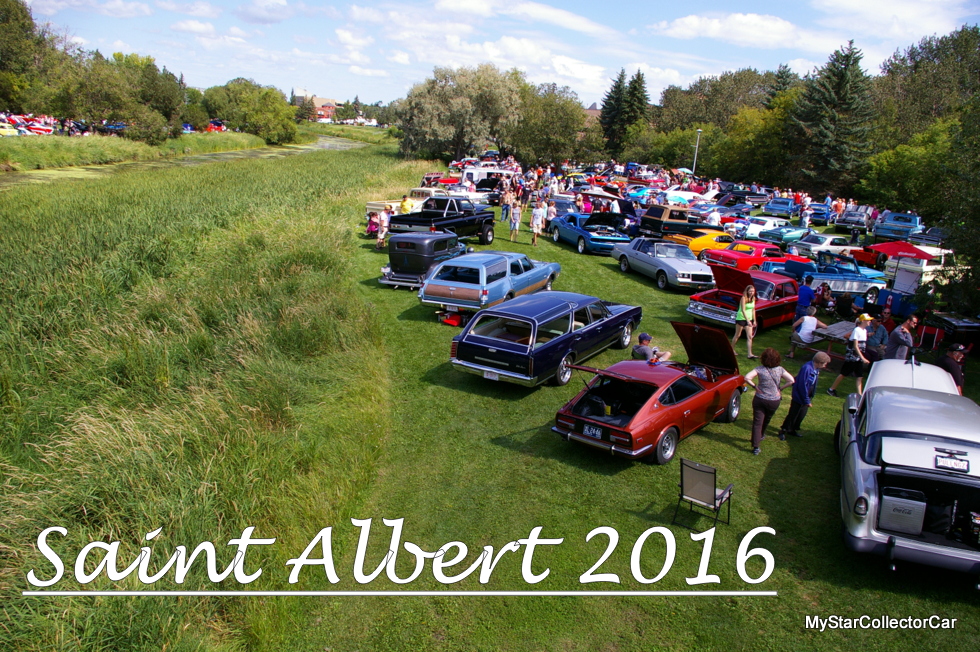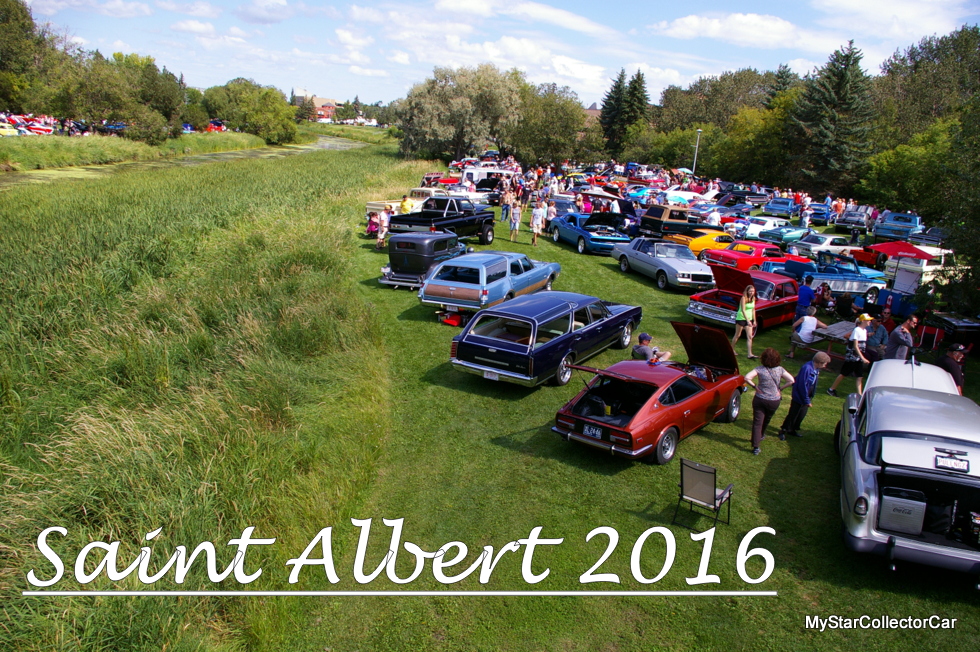 We visited Rock 'n August for the first time three years ago and the only regret was we (MyStarCollectorCar) did not visit this car show in Saint Albert, Alberta much sooner than 2013.
This year's show was their 20th anniversary edition and marked 20 great reasons over the past two decades to visit St Albert for their annual 5 day event.
'There are plenty of car events to attend during Rock 'n August and we chose their final event of the week: a large show and shine held on the grass in one of the most picturesque city parks in the world.'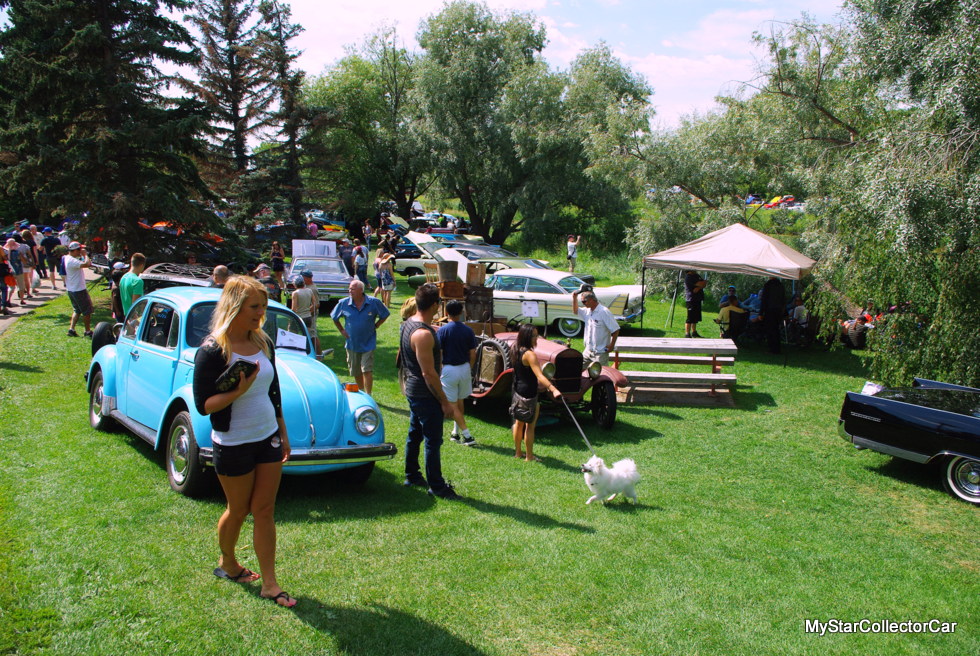 This year's show was so big that at least one guy had to sneak his classic ride into the show and shine because there was no more room. That isn't a typical problem for any car show.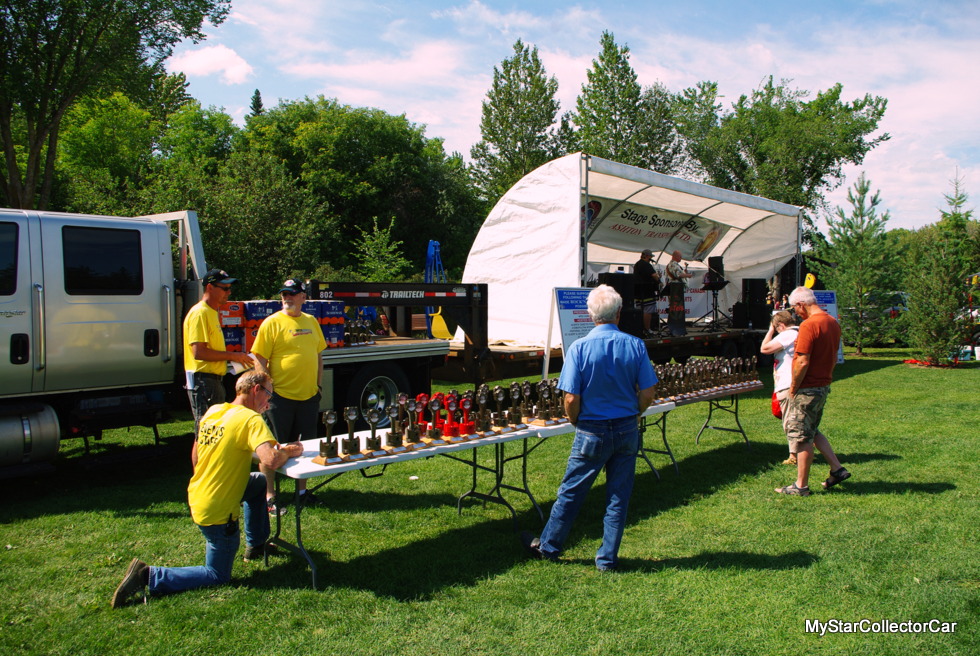 There were a wide variety of vehicles at Rock 'n August because there are so many rides. A 1961 Pontiac Parisienne convertible had a long history with one family and is a survivor car of the first order-including original paint.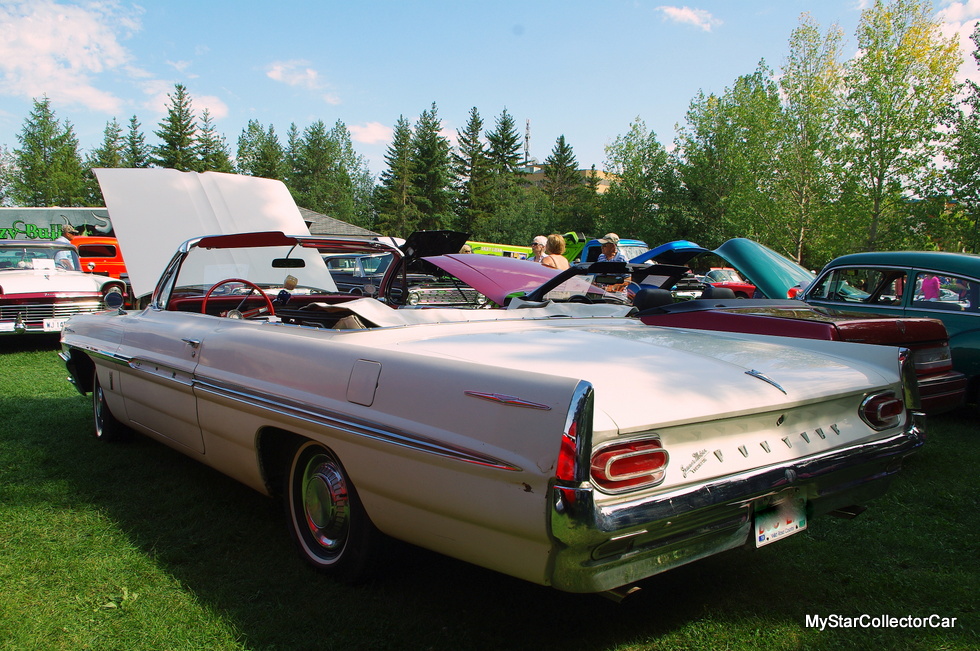 Find out the full story behind this classic Canadian-made Poncho in a future MSCC article.
We spotted a red and white 1958 Plymouth 2-door hardtop at the Rock 'n August show. The car was eerily familiar to the evil Plymouth Fury in 'Christine' and actually shared a unique history with the bad ass movie car.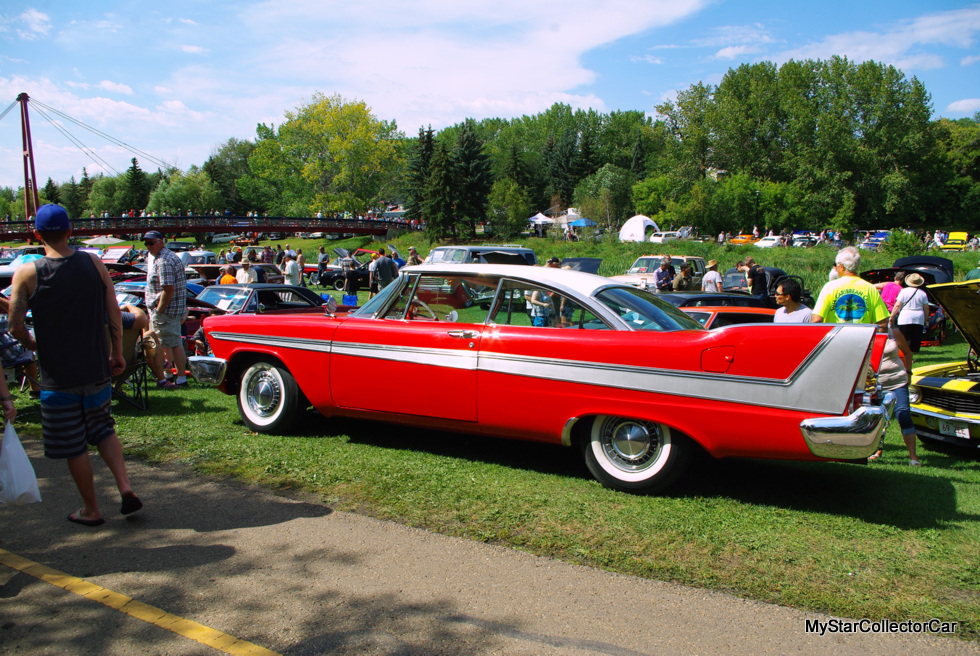 Suffice to say it is a very interesting back story that will be told in an upcoming MyStar feature.
There is a rule of thumb when we spot a 1970 Challenger TA at a show-get the story. The sporty pony from the Dodge corral has become a legend in Mopar circles over the past 46 years and we wanted to add this one to our MSCC stable of stories.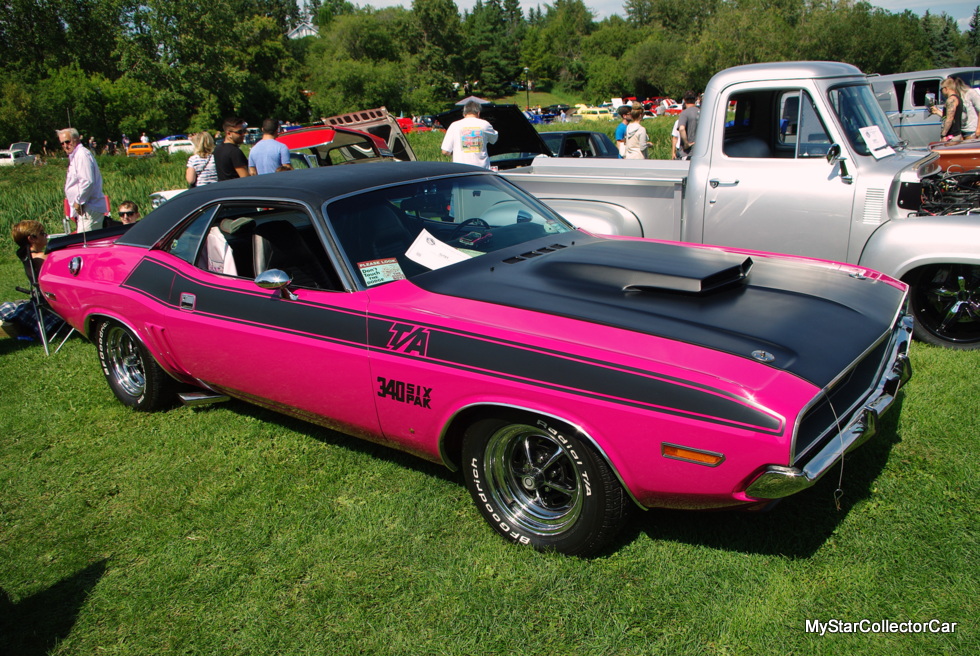 Look for this rare Challey's story in a future MSCC article where the owner's account of its first excursion after restoration will be a MyStar must-read. Our only hint? It was not a short test ride -to say the very least.
An up and comer in the collector car hobby is the first-generation Datsun 240 Z. These sporty rides were ahead of the curve when they debuted in North American during the first years of the Nixon presidency.
The pioneer versions of the 240 Z has largely disappeared from the automotive scene and now command plenty of attention at shows.
However, the odds of a first-gen 240Z sighting were in our favor at a massive show like Rock 'n August and we managed to interview the proud owner of a 1971 Datsun 240Z at their show.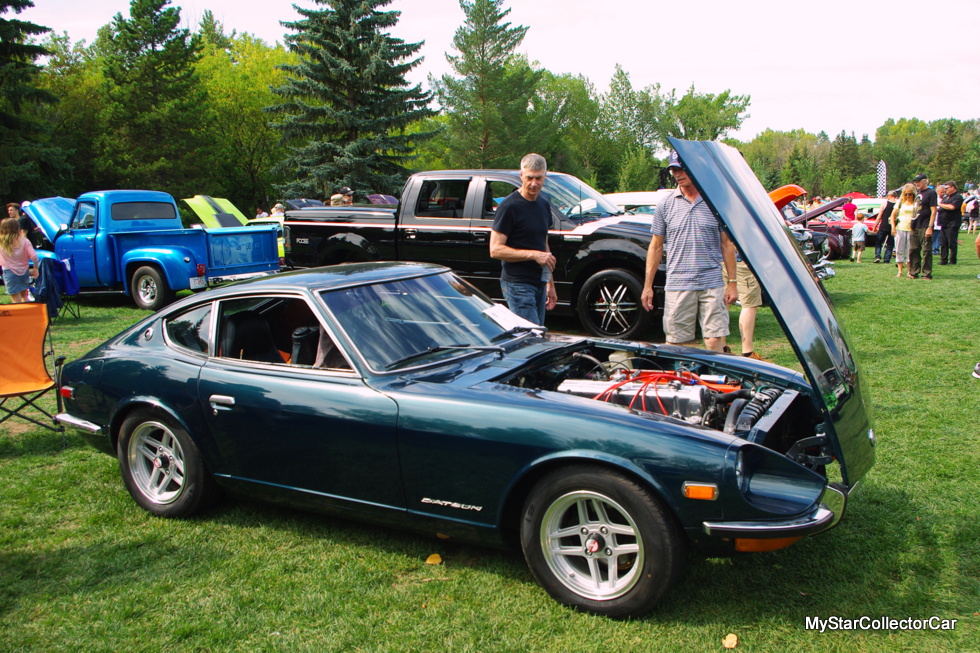 We will showcase the story behind this cool 70s sports car in an upcoming MSCC feature.
We are always attracted to unusual rides at show and a 1940 Hudson pickup truck certainly qualifies in the unusual department. The owner of this 76 year old truck wanted to restore his Hudson back to its original glory and subsequently took on an enormous challenge with his decision.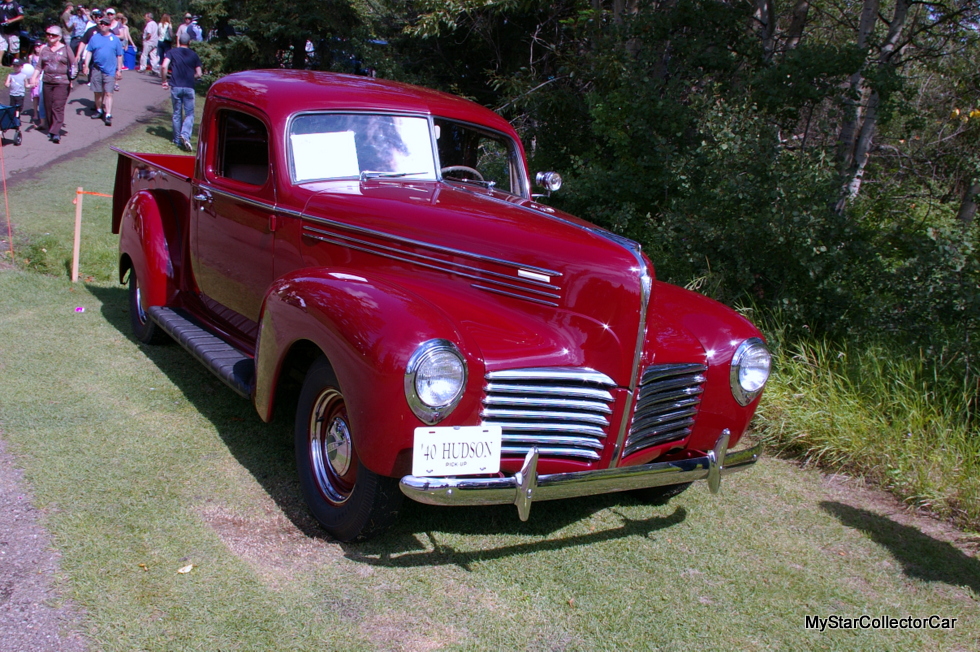 His Hudson restoration story is a combination of patience, talent and resourcefulness that will be revealed in a future MSCC article.
A 1966 Land Rover is an interesting story in its own right. A 1966 Land Rover decked out as a Red Cross rescue vehicle is a must-get story for MSCC. The Land Rover's owner is a colorful man who dedicated his adult life to Red Cross service and developed a very strong loyalty to Land Rovers because of his job.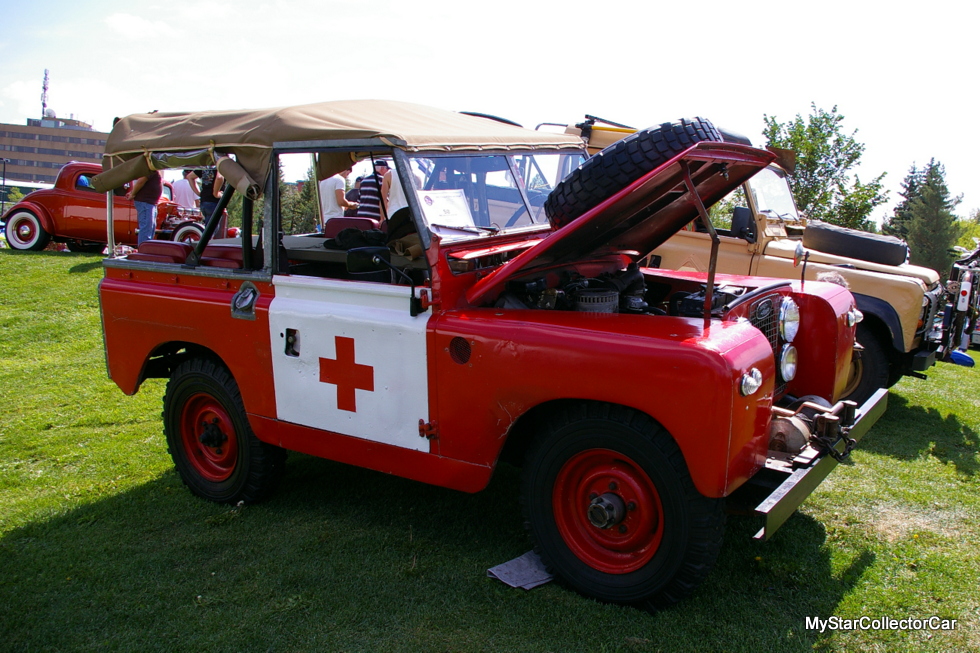 The story behind the Land Rover will be the story behind the owner because this man placed himself in harm's way to help people in dire need. We learned plenty about his life when we learned about his Land Rover and our readers will be able to read the story about a remarkable car guy in a future MSCC piece.
Anglias were a quarter mile monster in the Sixties when the little British-built Ford's small size and light weight combined with serious American V-8 power to make hot rod Anglias a terror on the drag strip.
A 1948 Ford Anglia with wheelie bars caught our attention at the Rock 'N August show and shine. The little Brit was a classic example of an old school hot rod marriage between the English compact car and American muscle.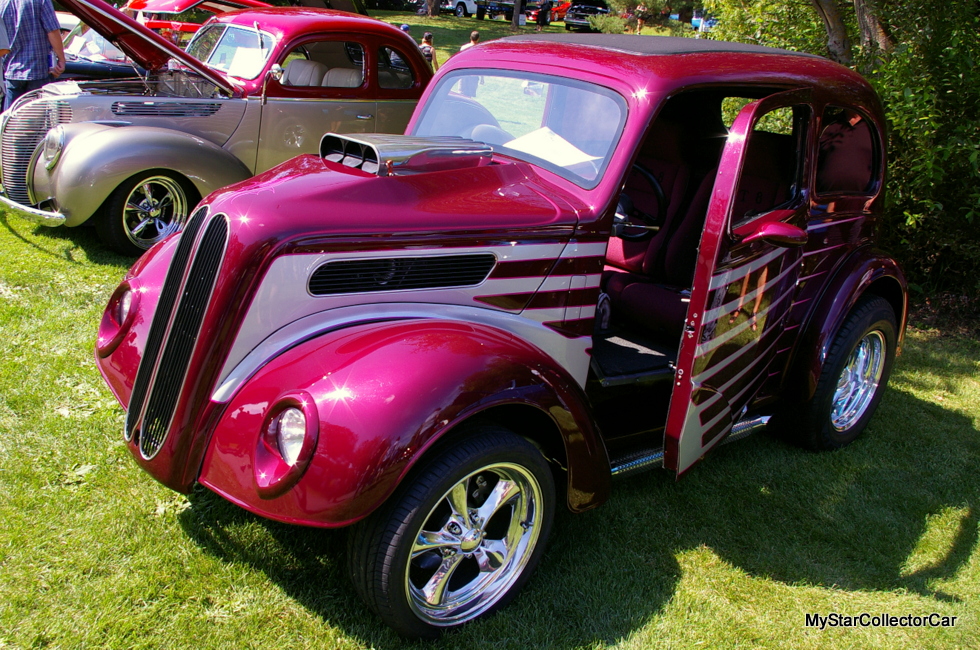 We will tell the tale of this no-longer-mild-mannered Anglia in a future MyStar feature story.
The final addition to our 2016 Rock 'N August library of upcoming MSCC stories is a 1969 custom Chevy van owned by a guy who has owned 14 vans in his lifetime. The story behind his '69 is a good one that includes a long drive home through a spring blizzard when he first bought his Chevy van.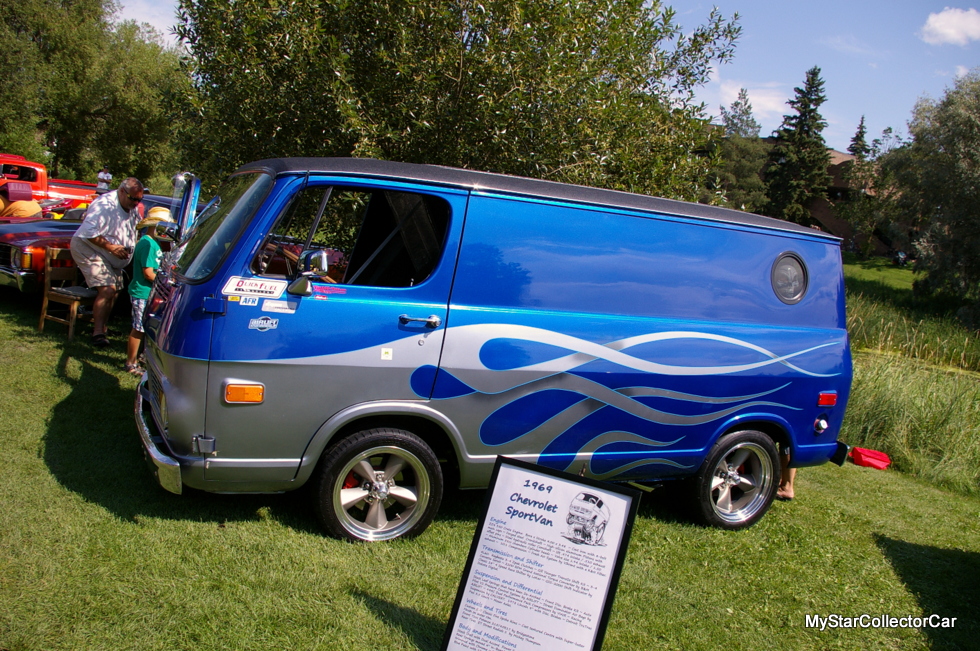 'Find out more about his van adventures in a future MyStar story.'

Jim Sutherland
CLICK HERE to Like us on Facebook
CLICK HERE to Follow us on Twitter
CLICK HERE to Follow us on Pinterest
**Please re-post this if you like it.