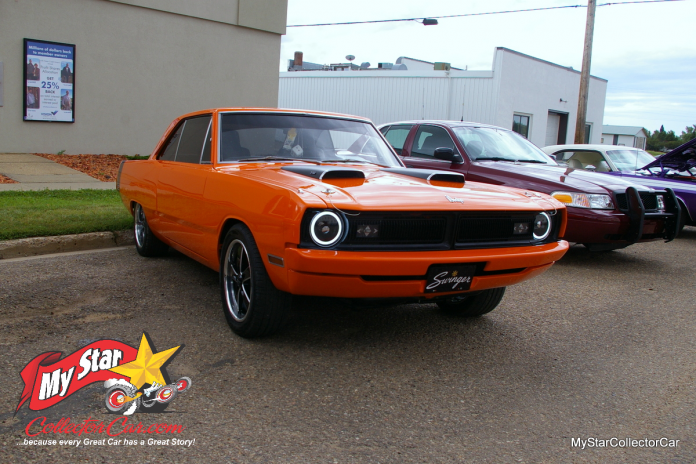 Richard Bonin is not related to famous ¼ mile racer 240 Gordie Bonin, but he comes from a family of Dodge Dart Swinger owners that included his father and uncle.
Richard recalled his childhood years when his uncle stored his Swinger at their house and Richard spent plenty of time imagining he was driving the car. His father's Swinger was a striking car with the famous Mopar Plum Crazy Purple paint job, and it left an indelible impression upon Richard when he was a kid.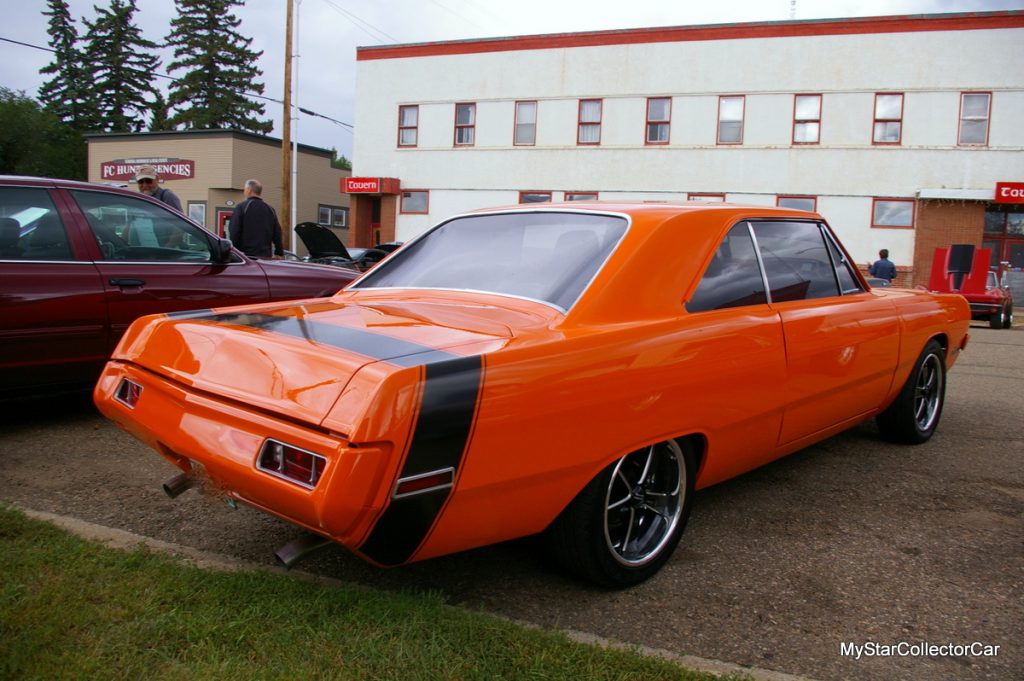 The strong family tendency toward Dart Swingers was evident when Richard purchased his 1970 Dart Swinger in 2004 and joined the family fan club for these A-Body hot rods from a bygone era. However, Richard decided he wanted his own brand of Swinger, so he went off the typical family program and blazed his own trail with the car.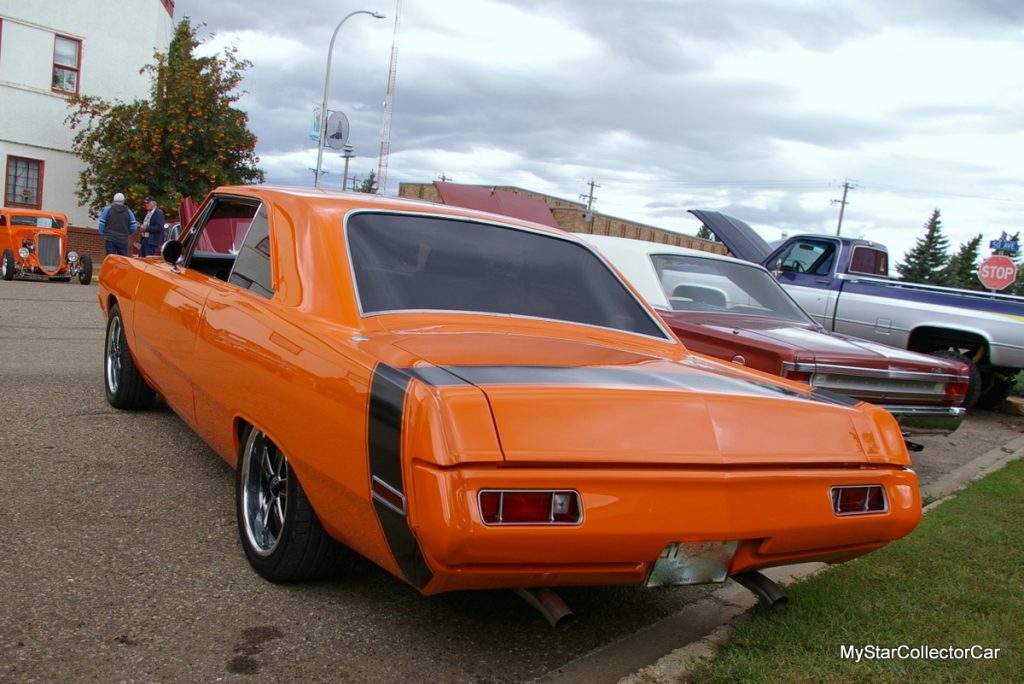 A bright orange paint scheme was in the cards for the Swinger, although Richard drove it in its original green color for about seven years prior to the bold new orange direction. Richard also shaved the door handles, radio antenna and trunk lock, plus he re-configured the gas cap into a smaller motorcycle receptacle.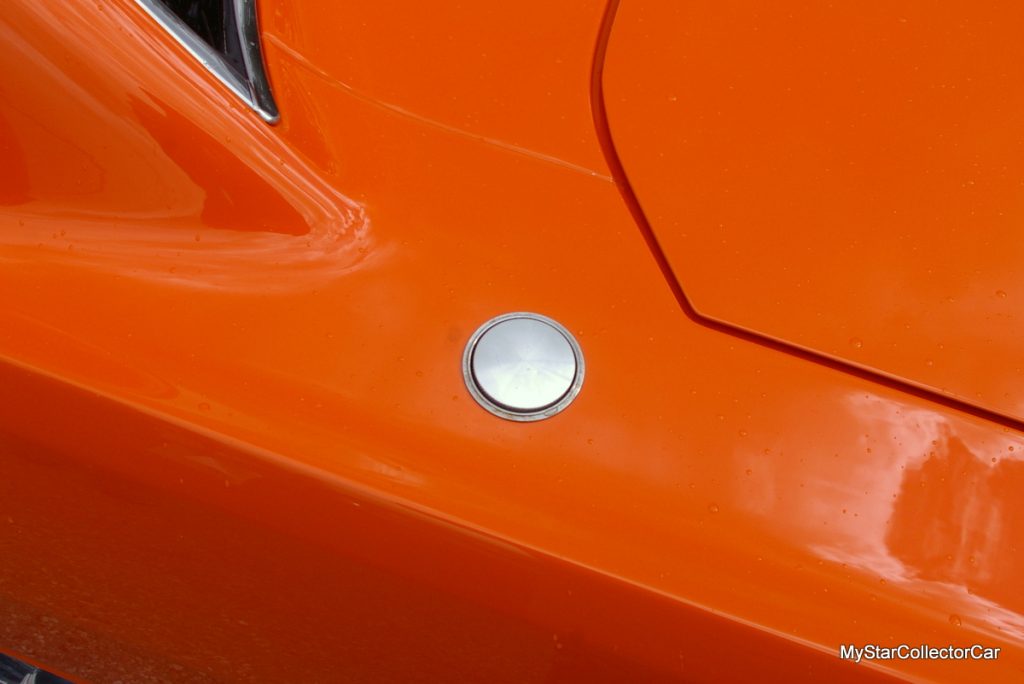 The bumpers have also been modified and have a sleeker look with orange paint instead of chrome so they will blend into the body lines.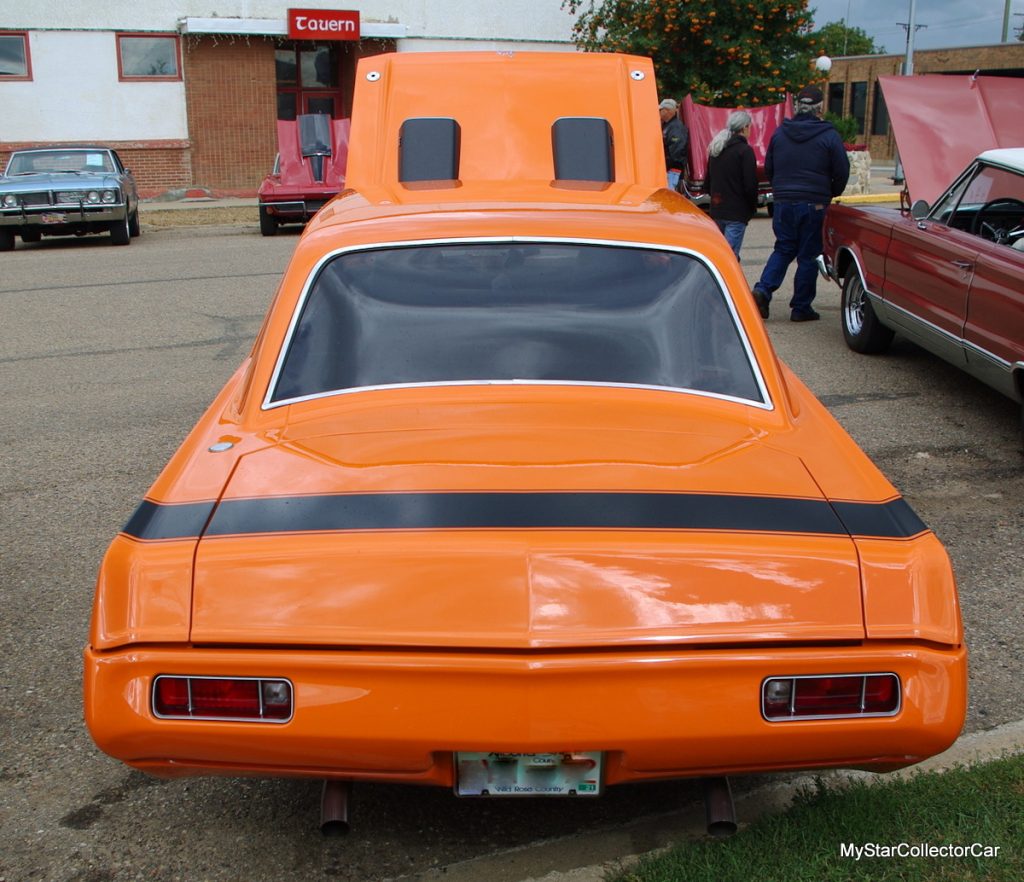 Richard told MyStarCollectorCar that a "lot of guys wanted him to keep it stock, but I wanted to make it mine". He added, "I wanted to put my own stamp on it."

However, the car retains its original powertrain, the famous Mopar 340 small block engine hooked up to a 727 3-speed automatic transmission. Richard was always impressed with the 340's performance but added an aftermarket EFI system because he wanted an instant response when he hits the gas.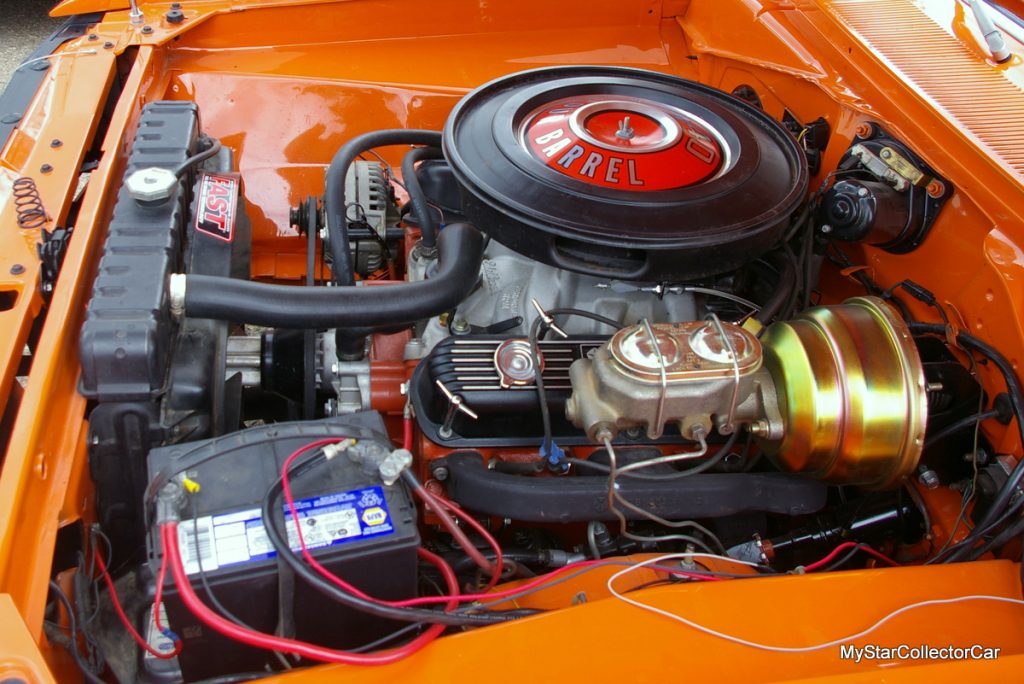 He also added a freer-breathing exhaust system that helps boost the Swinger's performance on the road.
The car had factory-installed disc brakes but Richard added a power boost to them because he wanted to maximize their performance. The Swinger also has larger aftermarket wheels and LED headlight halos to enhance its overall coolness.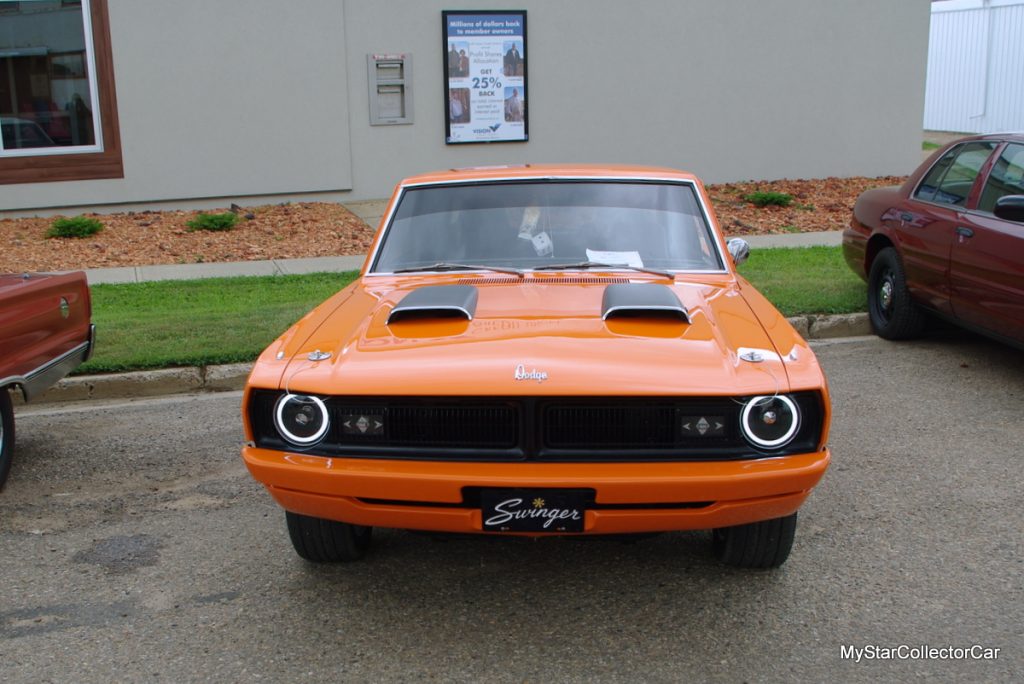 Richard replaced the Swinger's factory front seats with Ford Ranger seats, a decision that made this dedicated Mopar man a little reluctant to reveal their Blue Oval origins. Nevertheless, the newer seats enhance the overall comfort levels when Richard takes his Swinger on a road trip.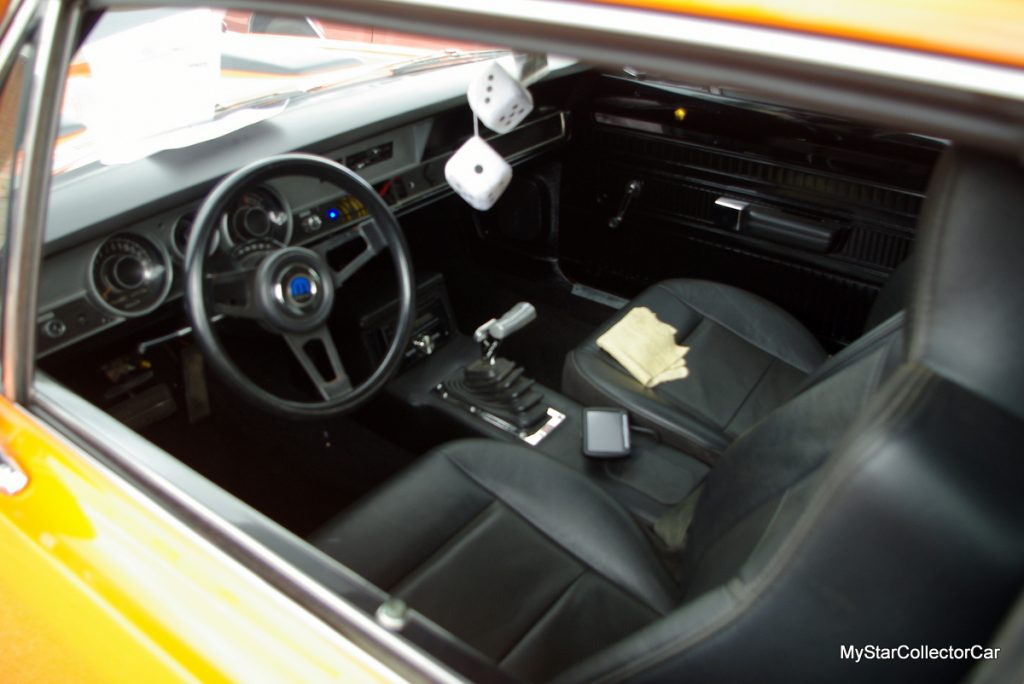 Richard's driving experience with the Swinger has been a pleasant one. In fact, he concluded the Swinger "rides beautifully" on the road. He added that he "wouldn't be afraid to take his Swinger on a cross-country trip" after its long list of enhancements during his ownership.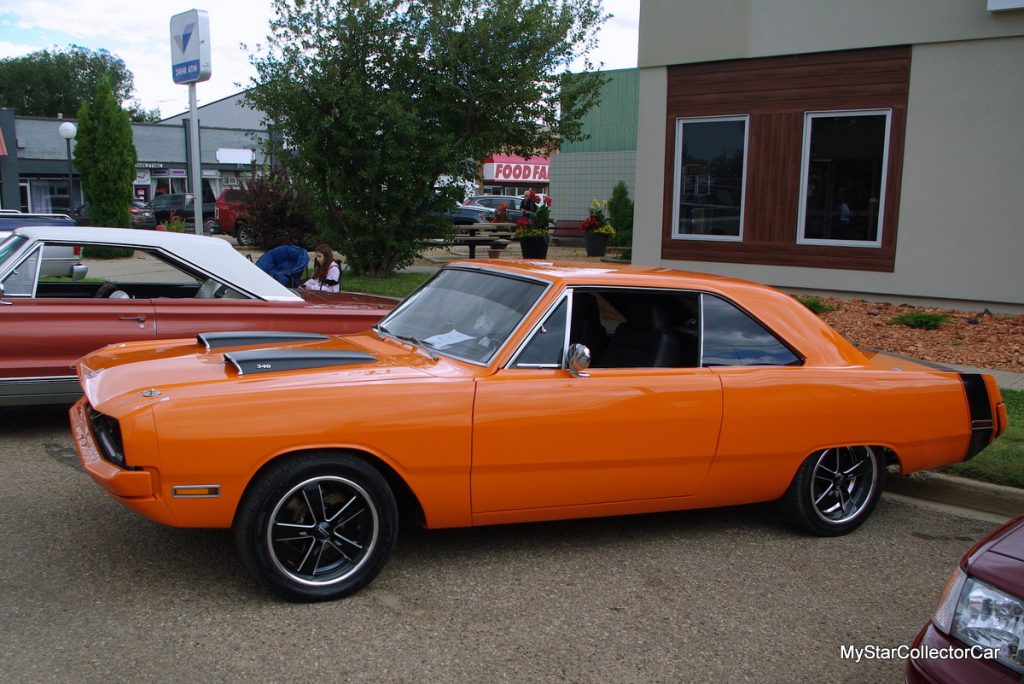 The car had bug splats on it when MyStarCollectorCar spotted the Swinger at a summer show. They were a solid sign that Richard enjoy every opportunity to drive his very cool 1970 Dodge Dart Swinger.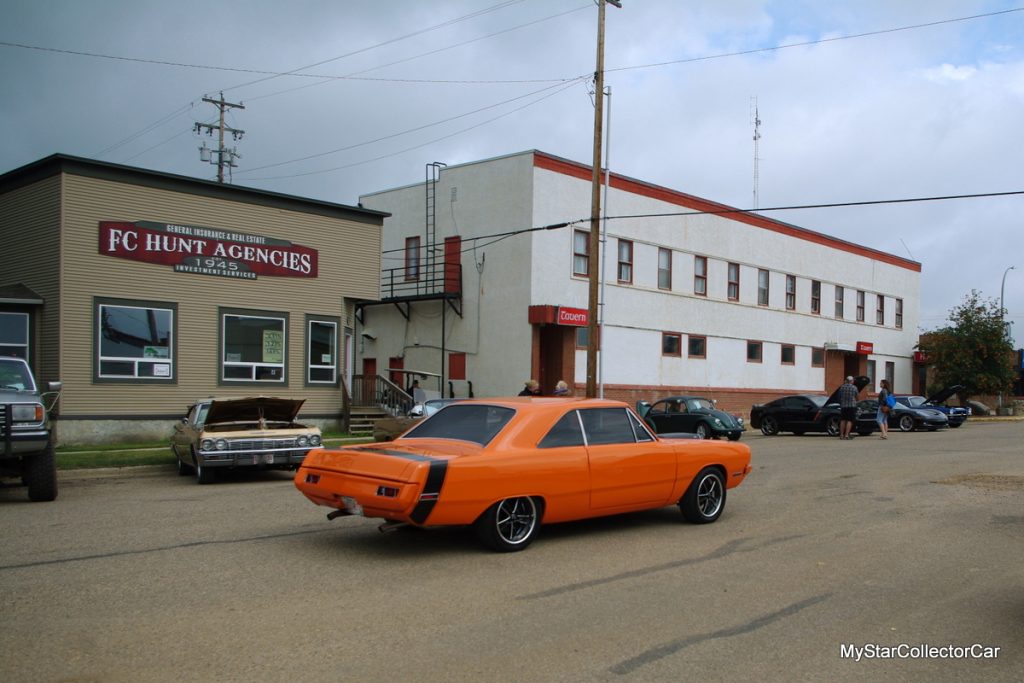 Who can really blame him? It's in his family genes.
BY: Jim Sutherland
Jim Sutherland is a veteran automotive writer whose work has been published by many major print and online publications. The list includes Calgary Herald, The Truth About Cars, Red Deer Advocate, RPM Magazine, Edmonton Journal, Montreal Gazette, Windsor Star, Vancouver Province, and Post Media Wheels Section.