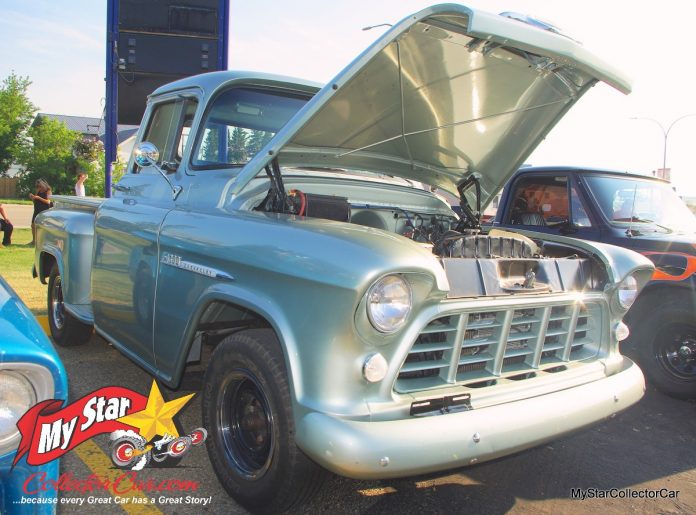 That is no typo on the 1300 model number for this 1956 Chevy pickup because it was designated as a 1300 in Canada, whereas it was a 3100 model in the United States.
The Zieglers were a farm family, so the '55 Chevy became a workhorse for them. Irwin recalled its duties typically involved heavy loads, including pig manure that was spread on the fields in winter as a form of fertilizer for the upcoming crops in spring.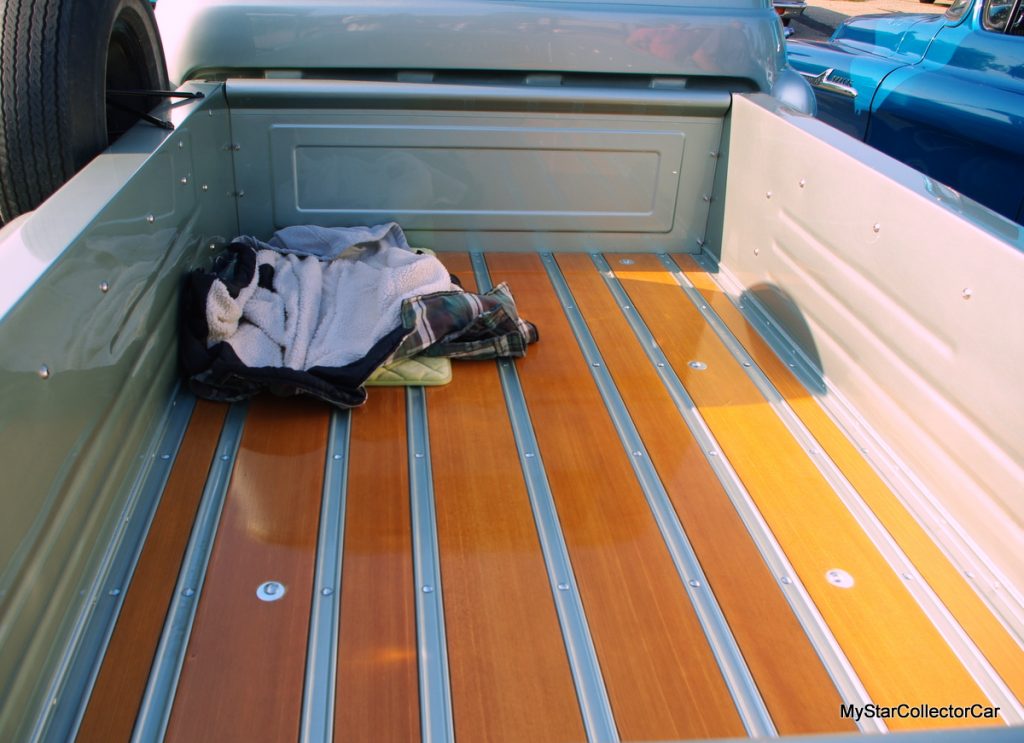 Irwin also recalled a road adventure in the truck to the neighboring Canadian province of British Columbia, into a region where they could fill the truck with fruit. Irwin and his sister rode in the back of the truck under a canopy over the truck bed. It was a long day trip in the family farm truck because they returned home as soon as they had a load of fruit, but it is a fond childhood memory for Irwin.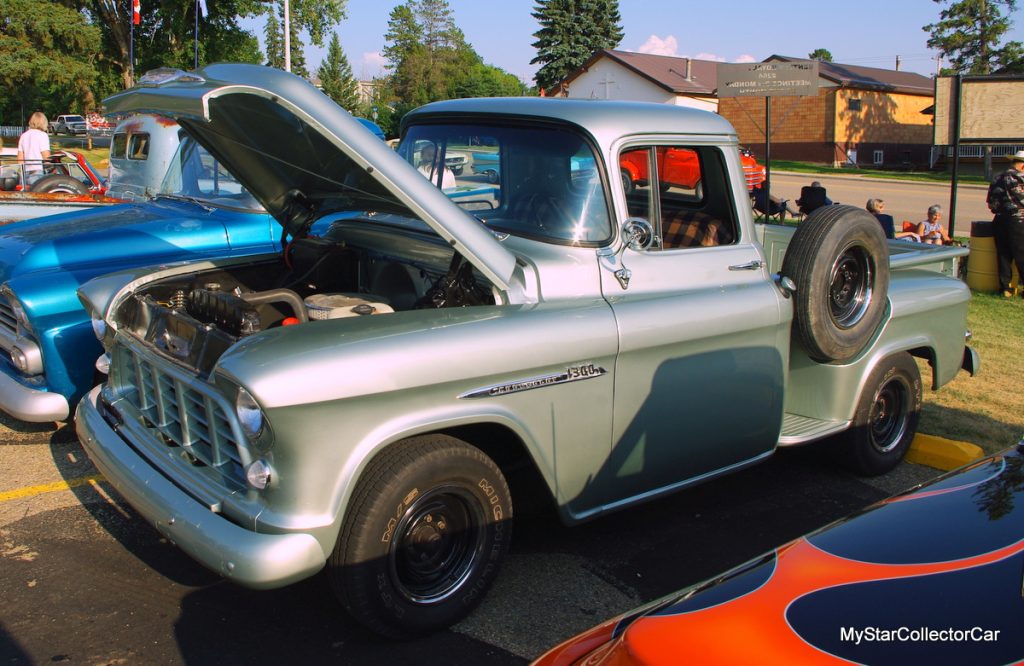 Eventually the '55 Chevy was worn-out by farm life, so his dad gave the truck to Irwin's sister and brother-in-law because they could still use it after a rejuvenation. Irwin's sister did a little cosmetic damage to the sturdy truck after a mild rollover- but "all it did was bend a mirror", in Irwin's words.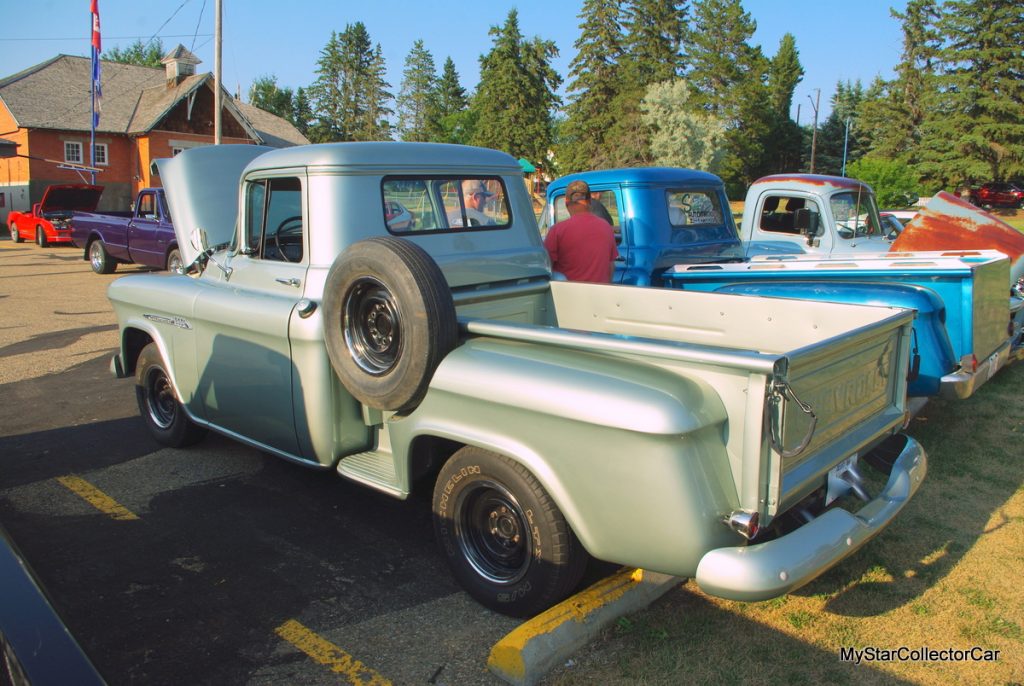 Eventually the truck was once again miled-out, so Irwin decided to become its third owner within the family and save it. Like most farmers from a bygone era, Irwin developed his mechanical skills and was involved in the truck's rebuild process over the years, but this time he decided to take his project to a new level.

Irwin told MyStarCollectorCar that he has "been at it for 6 years". The long process involved two years of work on the truck's frame because it needed a thorough rejuvenation after decades of hard farm work under extreme loads. The work was slow and dirty, but Irwin had high standards for the project.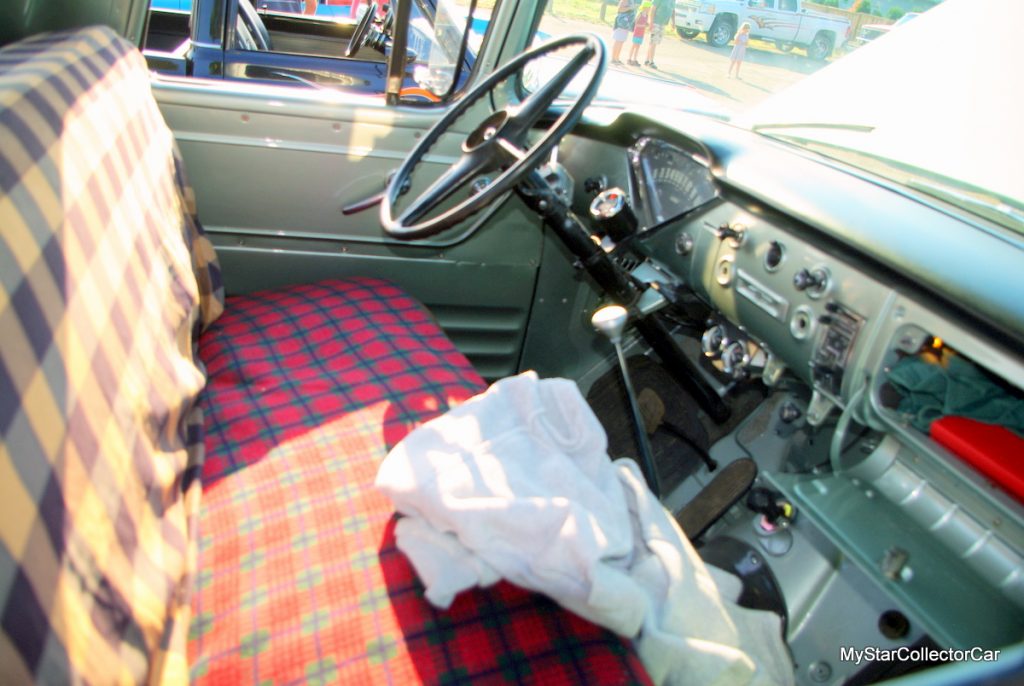 He decided to replace the truck's original engine with a 283 small block donated by a 1961 Chevy, along with a GM Turbo 400 3-speed automatic that gets Irwin's truck down the road to memory lane faster than the original powertrain.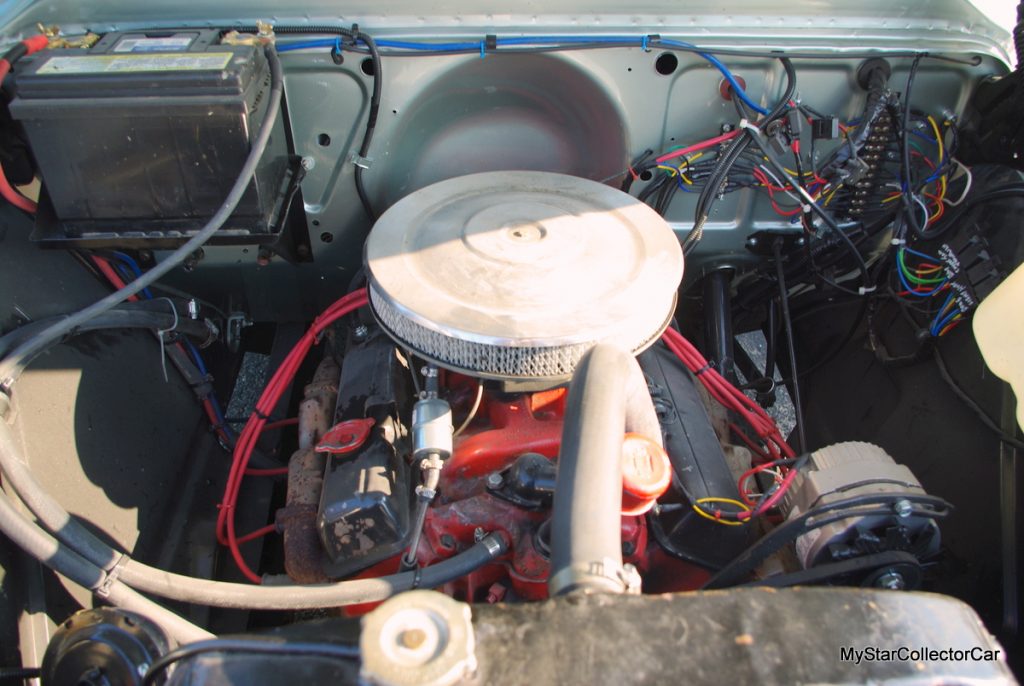 Irwin has a talented cousin who custom-built a new wiring harness from parts bought at a local automotive supplier for the truck, another indication of the '55 Chevy's high level of restoration. The net result is a truck that was restored to a high level, one that Irwin admits he "would never do again….too much time and money", in his words.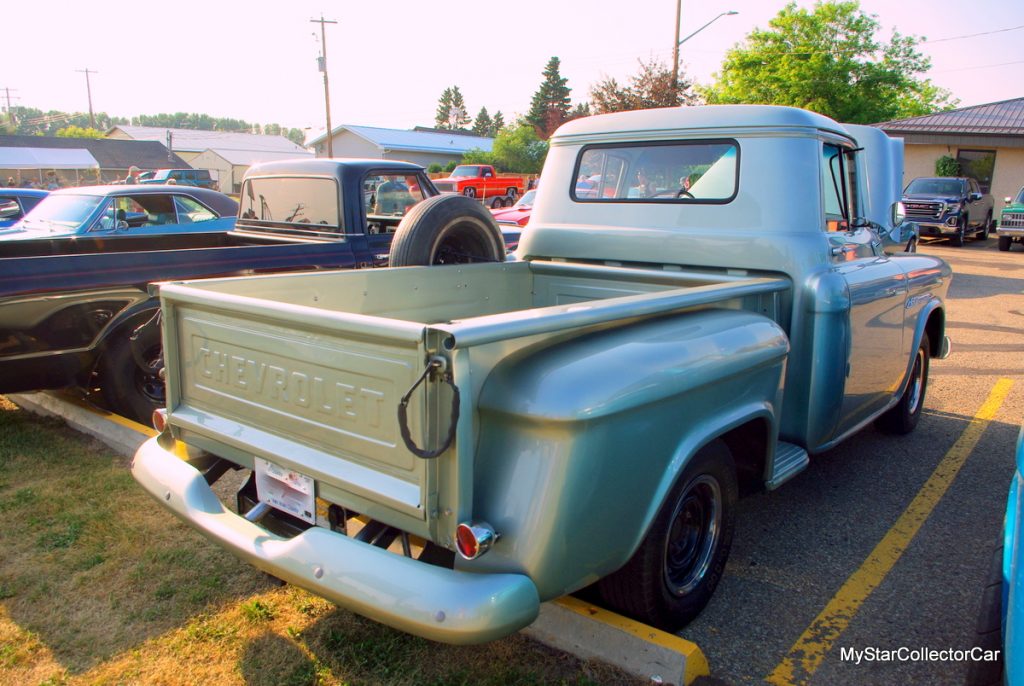 It may have been a long and costly task, but Irwin added "I've had that truck longer than I've had my wife", consequently it has been a big part of his life over the past 65 years. As for family legacies, one of their children loves the '55 Chevy and wants to be the next owner, so the future looks bright for the classic pickup.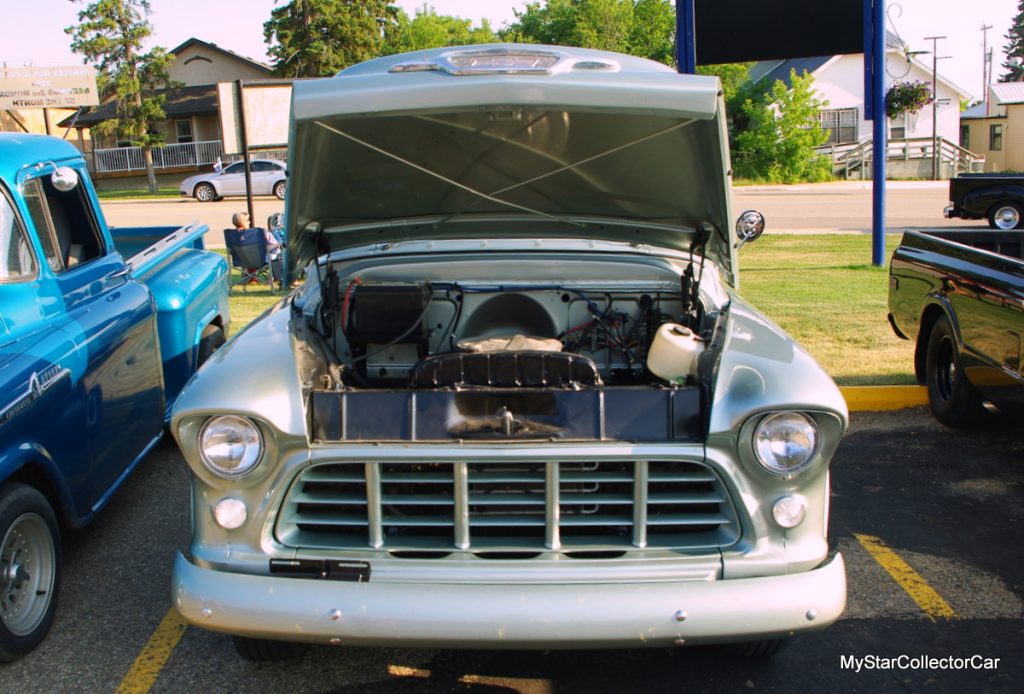 BY: Jim Sutherland
Jim Sutherland is a veteran automotive writer whose work has been published by many major print and online publications. The list includes Calgary Herald, The Truth About Cars, Red Deer Advocate, RPM Magazine, Edmonton Journal, Montreal Gazette, Windsor Star, Vancouver Province, and Post Media Wheels Section.