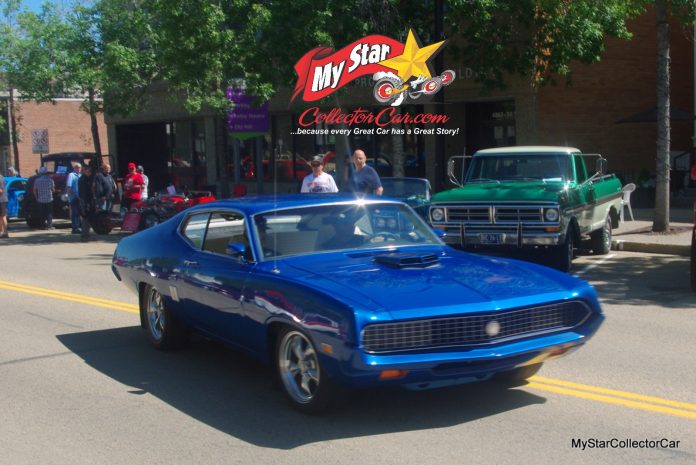 Car shows are a great mix of sights and sounds, but there's nothing like a grand entrance with open headers to really capture everyone's attention.
This 1970 Torino GT definitely made an open header grand entrance when it arrived at a car show.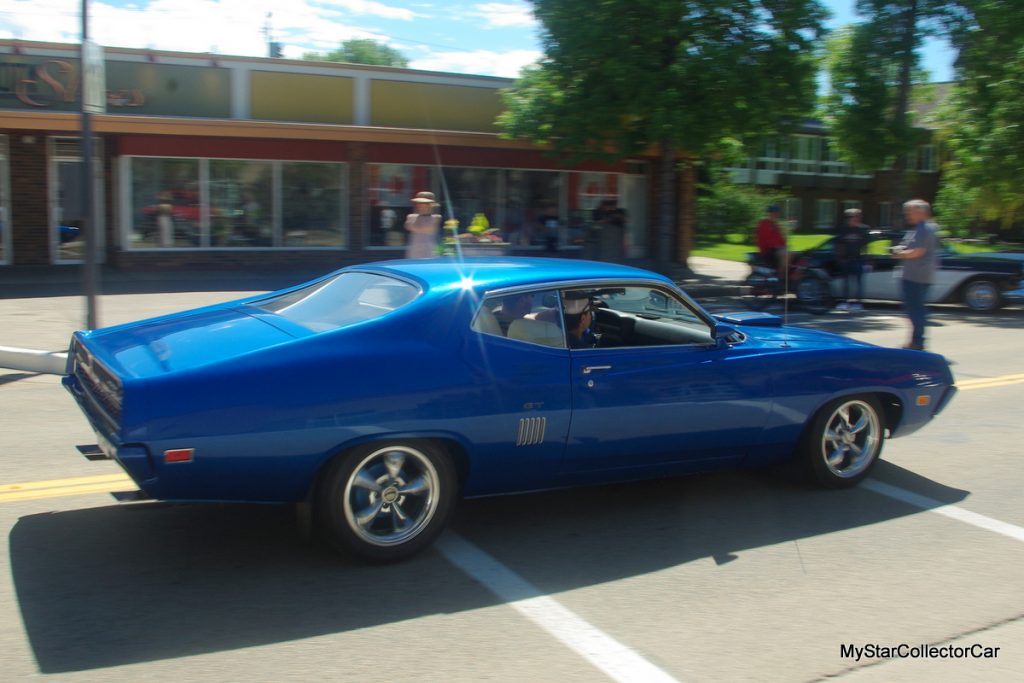 He bought the car from the second owner back in 2017. The owner didn't want to sell it, but he named a number and the Torino changed hands because Sandy popped on the deal. Sandy had owned a '71 Torino in his younger days and he drove it until there was nothing left to give from the car. He had a lot of fun with that car, so he wanted to recapture his youth—four-wheeled style.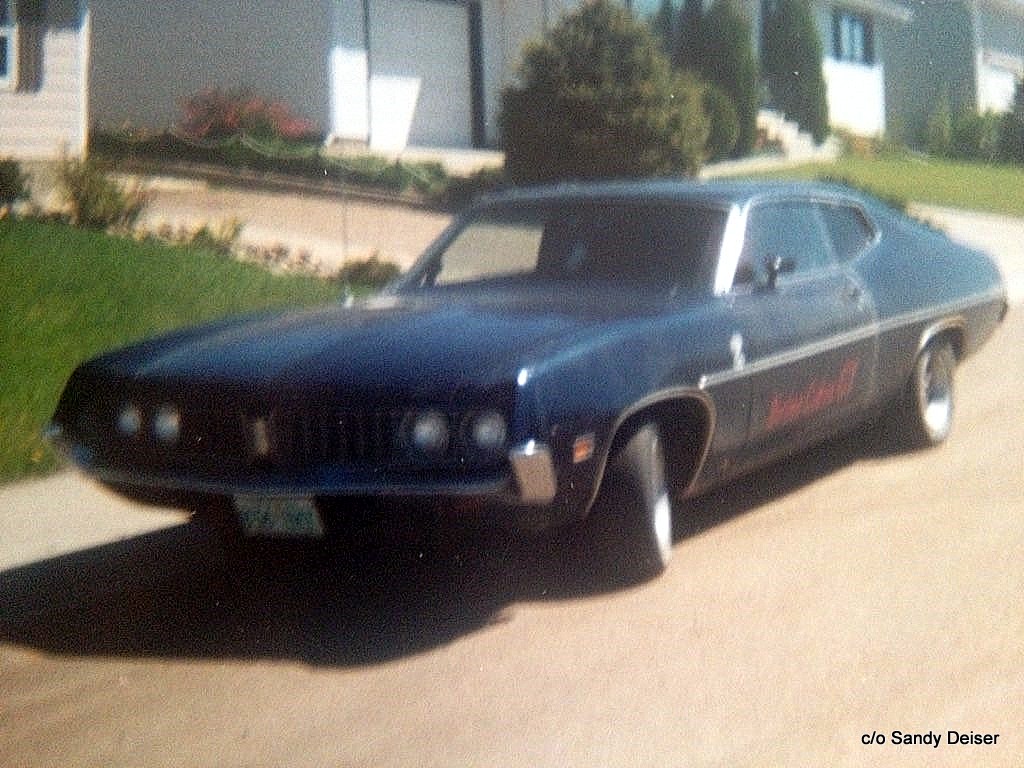 His original Torino was rotted from top to bottom, so he couldn't save it–but this '70 Torino was a great replacement for a lost legacy. The story of a past memory is what powers the car hobby.
Sandy explained how the previous owner was always going to restore it—and he did back in 1997. The car was neglected after because the previous owner "didn't really enjoy driving it", so that gave Sandy the opening to drive it away years later.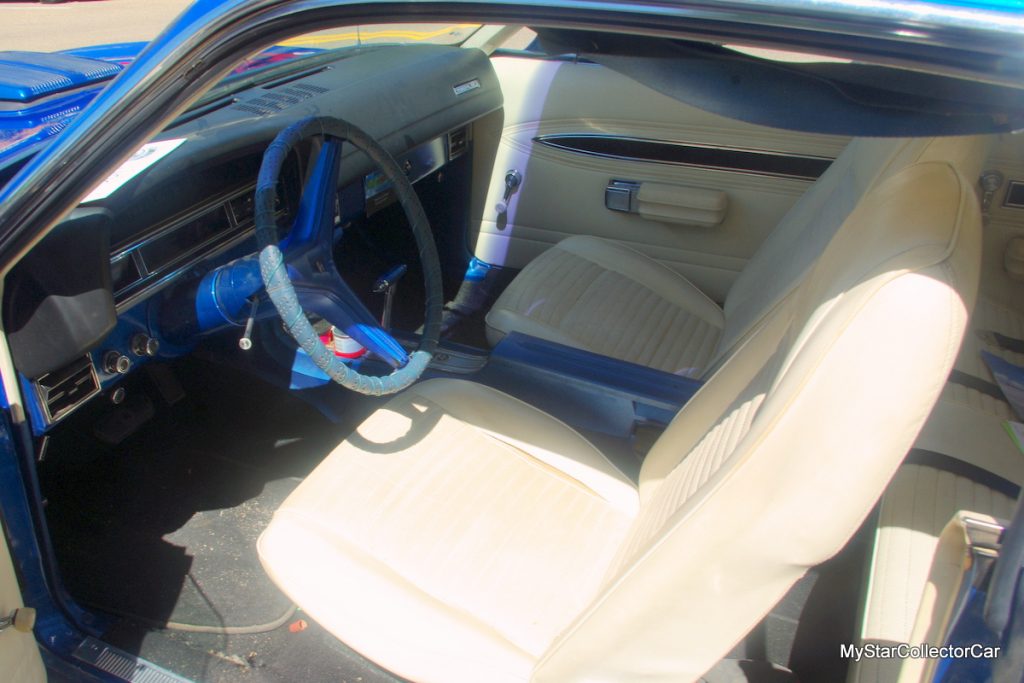 Sandy drove the car for two years until the 351 Cleveland showed a big drop in compression in the number 7 cylinder. He discovered this when he had the car in for a wheel alignment, so he was at a turning point with the Torino.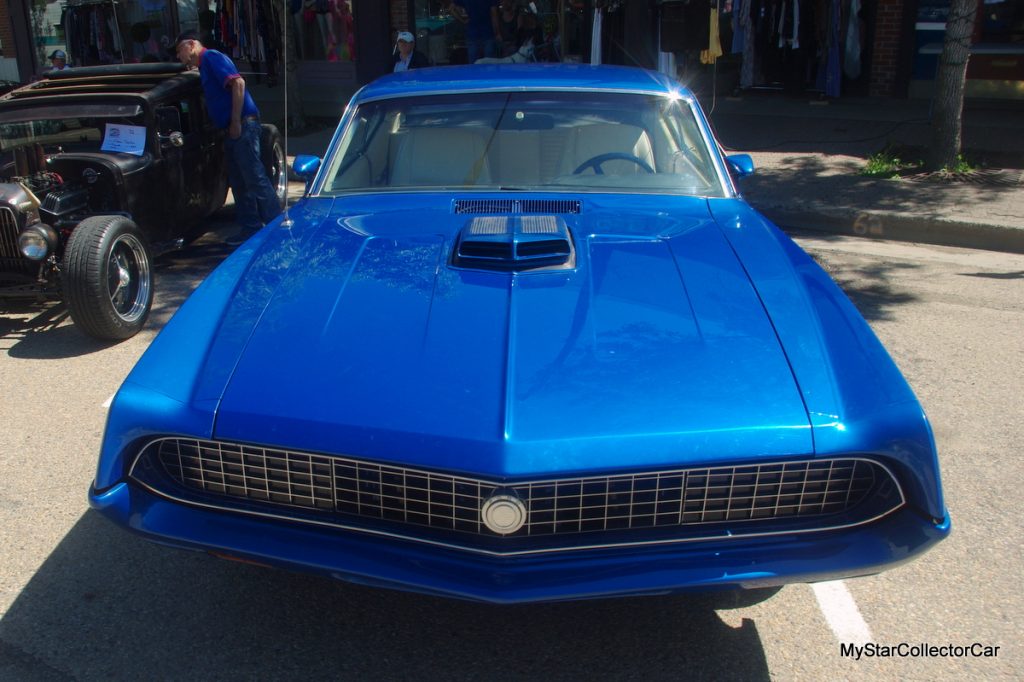 The decision was made—rather than rebuild the original 351 Cleveland, Sandy decided to build a monster Boss 351 4V to replace it. He did keep the factory 351, but this is a full race, cammed-up, built 351 that pushes—in Sandy's estimation—close to 600 horsepower. His biggest problem is headers because he's on his 7th set, but Sandy's game plan is to tame down the sound to make it more street friendly.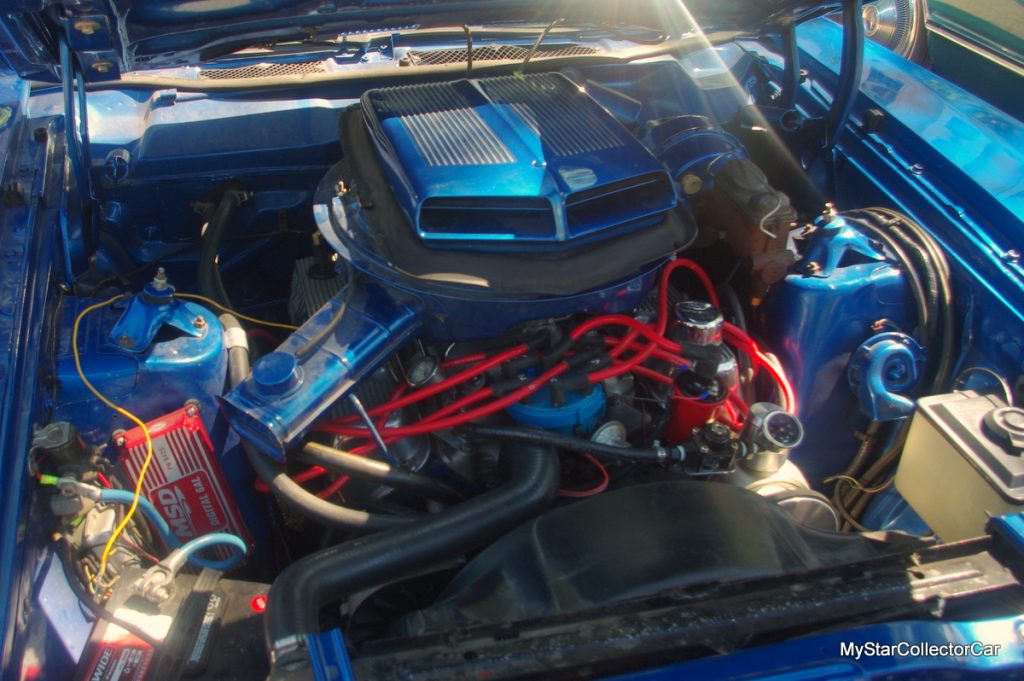 Sandy wasn't impressed with the factory steering on the Torino because its proximity to the headers caused all the problems. He added an aftermarket electric steering setup so he's a lot happier.
The factory C-FMX transmission is the next item on the list because while it's rugged, it might not take long-term pounding from a 600-horse motor.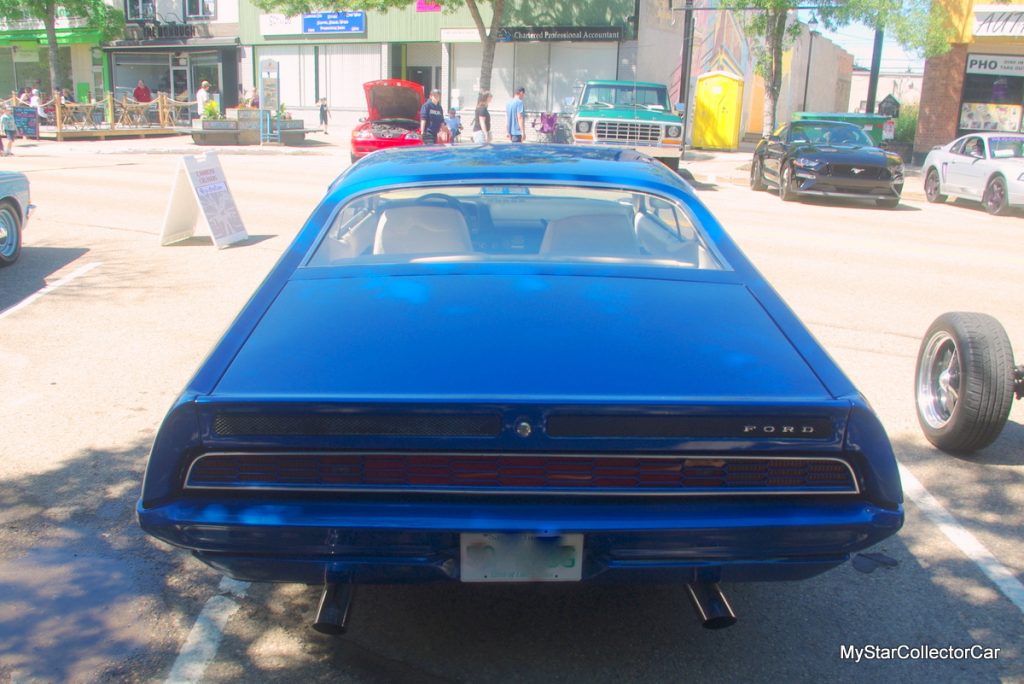 This car is definitely a father-son project because Sandy's sons are also heavily involved in the Torino. The car is incredibly clean underneath to match the pristine paint on the top side so this rumbling monster is a car star at every show.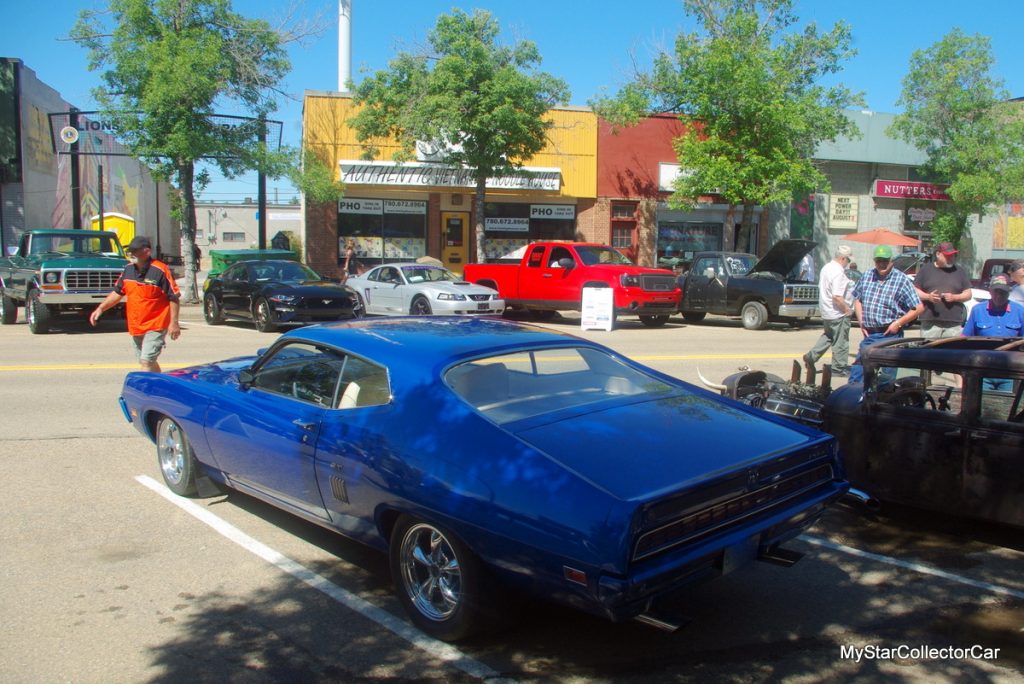 These Torinos are starting to catch a wave in the market, so Sandy is really happy he got into this one at a reasonable price. The best part is he connects to a past memory and his sons via this car.
By: Jerry Sutherland
Jerry Sutherland is a veteran automotive writer with a primary focus on the collector car hobby. His work has been published in many outlets and publications, including the National Post, Calgary Herald, Edmonton Journal, Ottawa Citizen, Montreal Gazette, Saskatoon StarPhoenix, Regina Leader-Post, Vancouver Sun and The Truth About Cars. He is also a regular contributor to Auto Roundup Publications.
Please re-post this if you like this article.