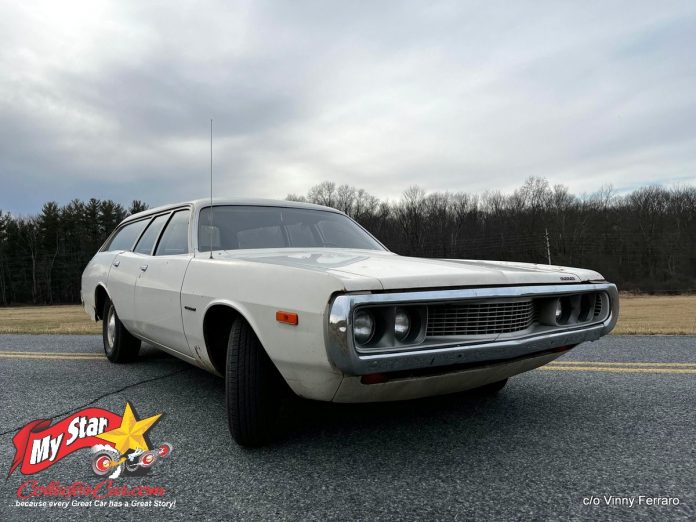 There are two types of buyers for vintage long roofs—derby guys and non-derby guys.
Vinny Ferraro is the good guy in this story because he saved his 1973 Dodge Coronet station wagon from the derby guys "I found the car on social media. A lot of the comments were from derby guys wanting to use the car for a demo. Luckily, I snagged it before they did".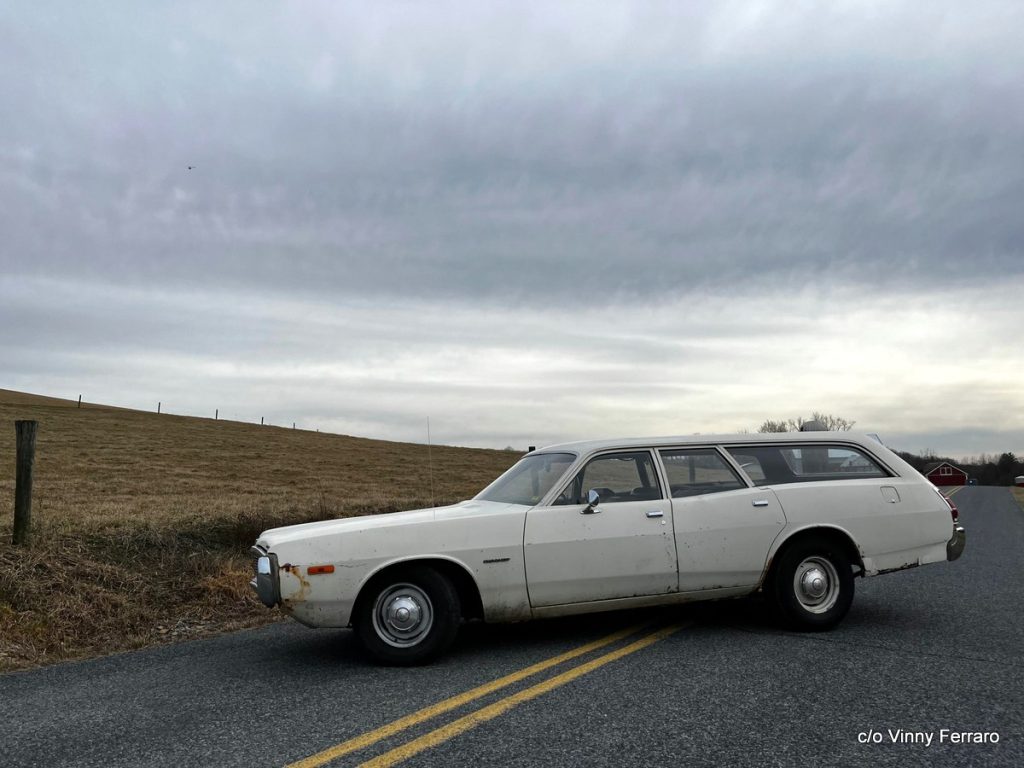 Vinny was motivated to save this B-body: "I have been a Mopar guy all my life, and I always wanted a wagon specifically. I came close to buying two different wagons at Carlisle, but that never worked out until this one".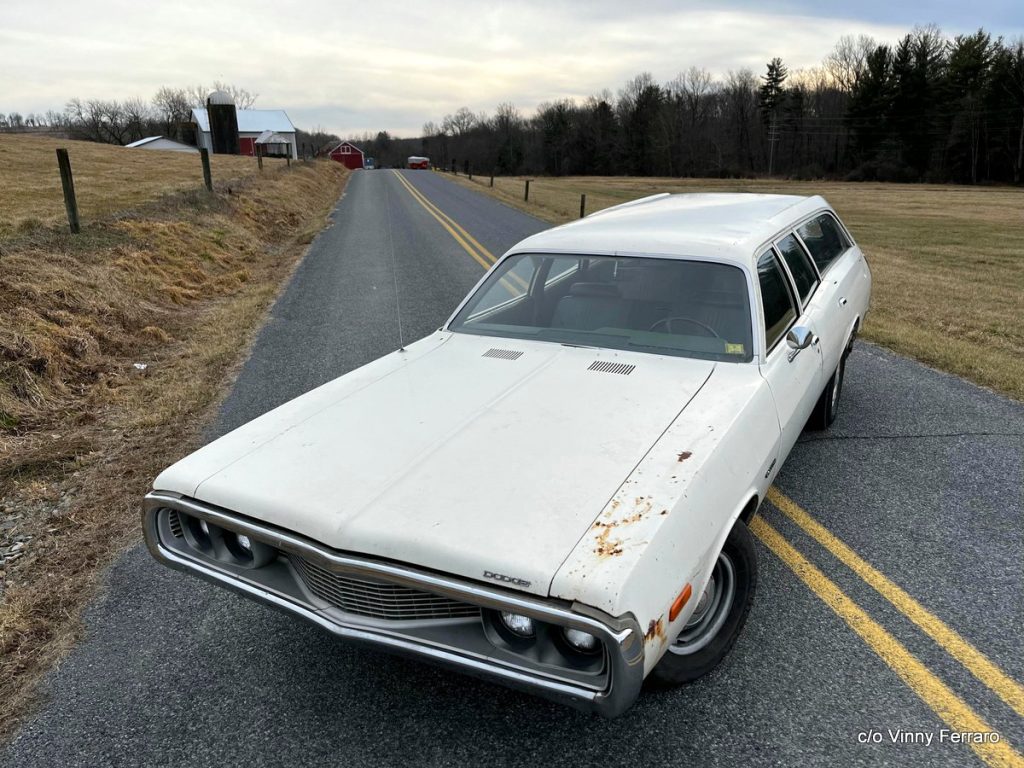 This B-body Dodge needed a little help: "It just barely ran. Trans slipping, brakes were all over the place, and just needed general repair and tune up".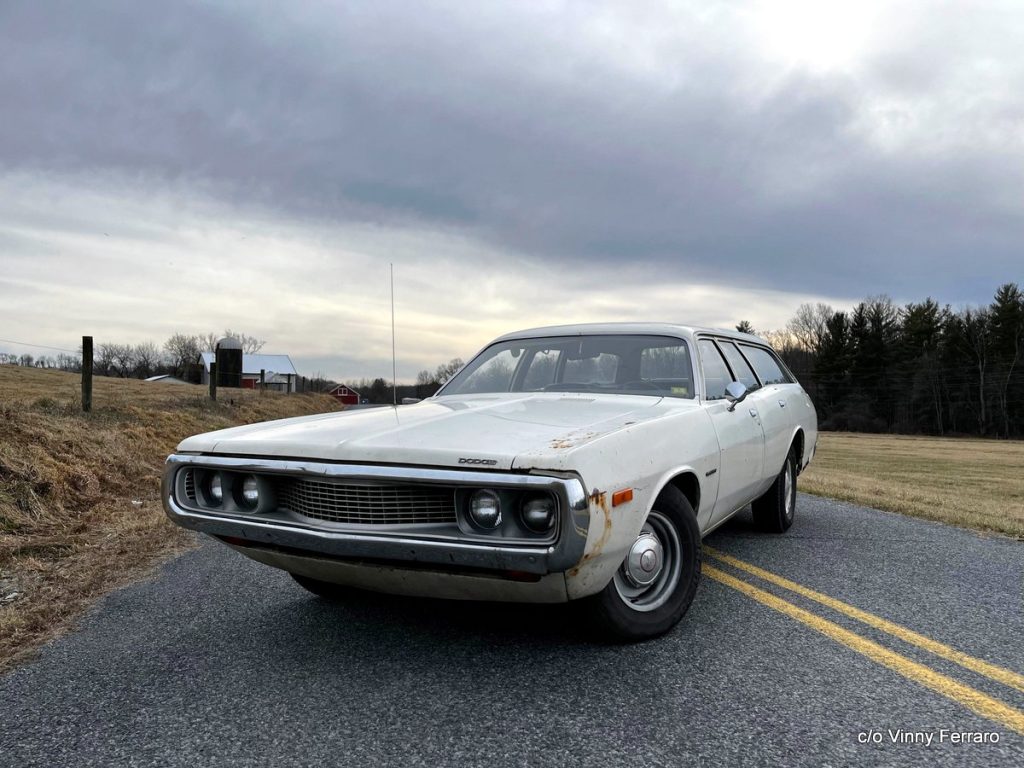 The body was in the same category: "Lower quarters are rotted passenger side, being a little worse, but all things considered for 50-year-old Pennsylvania car, it's in pretty solid shape".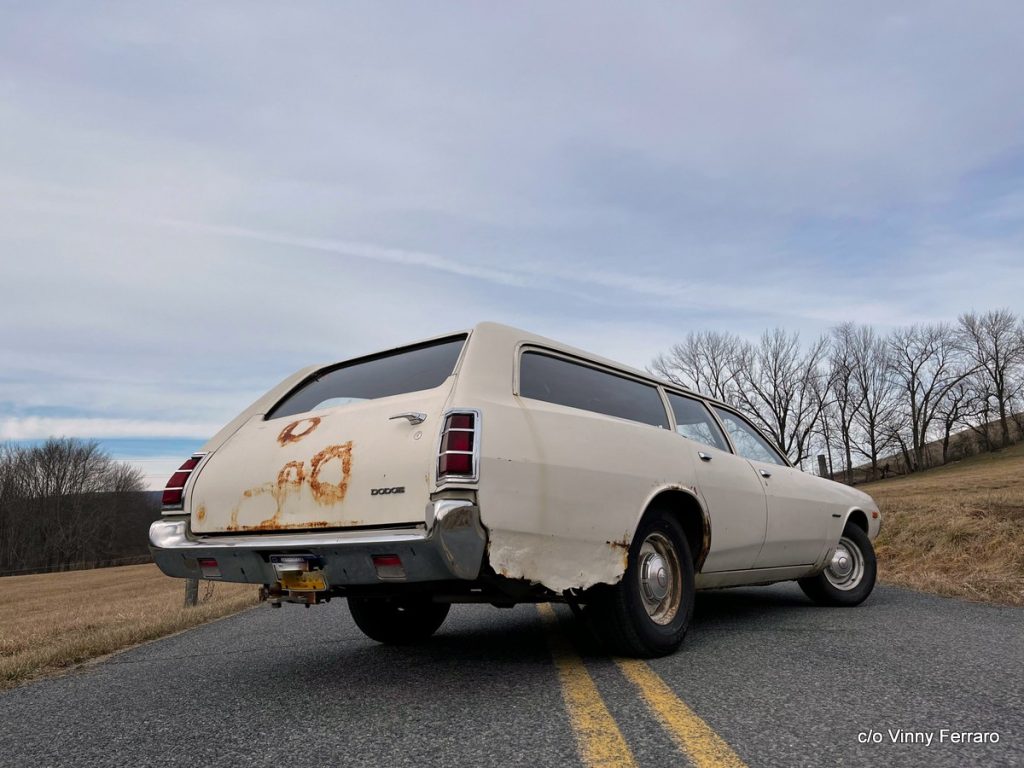 Vinny knew some of the car's history: "From what I was told it told the original family bought the car "back in the 70s" I didn't ask if that meant brand new or just a couple years old. That I'm not too sure."
This is a barebones car with some unusual options: "It has a couple options checked off but in general pretty plain. Vinyl floors only 2 rows instead of 3, no A/C and the base at the time 318 V8. Options include power steering/power brakes. And an automatic 904 transmission. Small rear and steelies with hubcaps".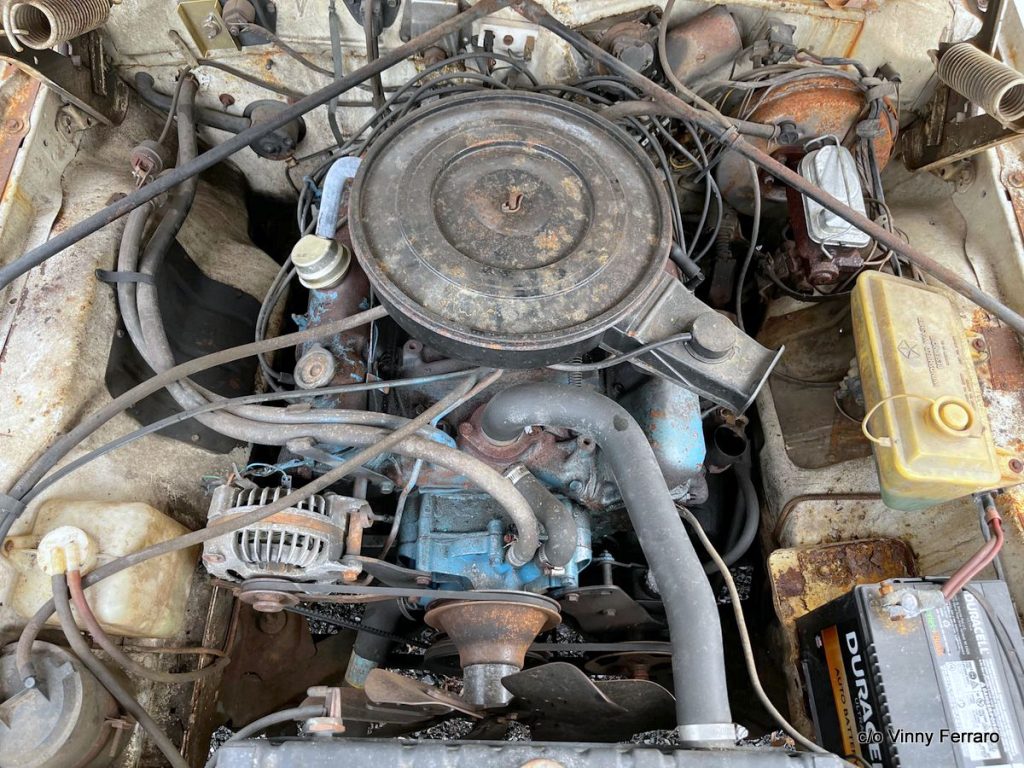 There were a few more features: "It came with the big aluminum hubs caps, I put on the dog dishes. Mopar guys will know those dog dishes weren't offered in '73. AM-only radio. Would have been very cool with a radio delete, but I didn't get that lucky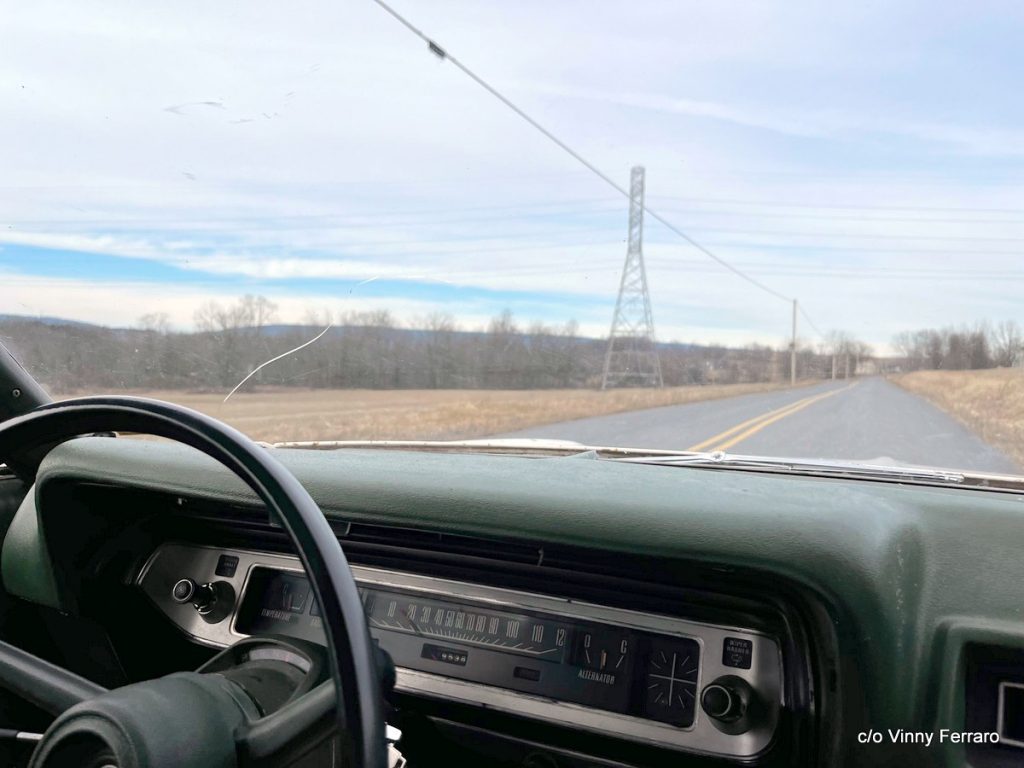 Vinny pulled no punches on what it's like to drive his 50-year-old wagon: "It's awesome. Very comfortable and dependable. When the roads are completely 100% clear from the salt, I drive it most days. I take it to work a couple days out of the week, every week, all the time. I get more attention out of this than my 360 open header cammed-up Dart. To me, that's half the fun of owning them."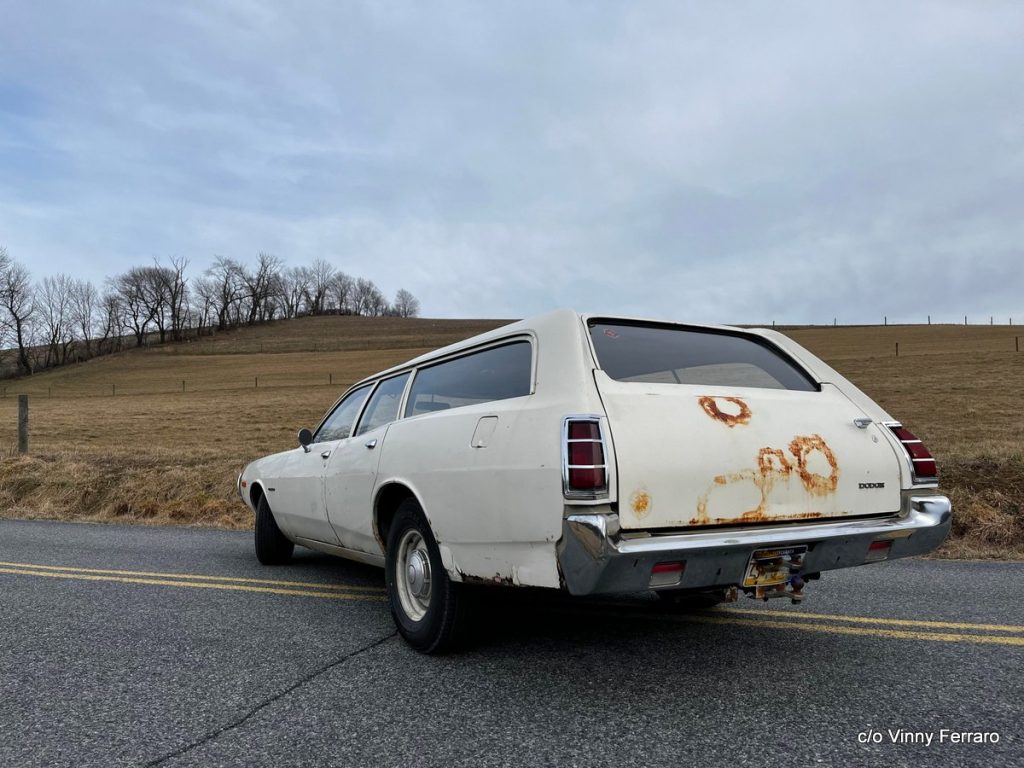 There's an instant reaction to the wagon: "People love this thing. It's fine when I'm in the mood to talk, but sometimes I'm in a rush to get some there and end up talking to people about their parents '72 Plymouth wagon when they were kids".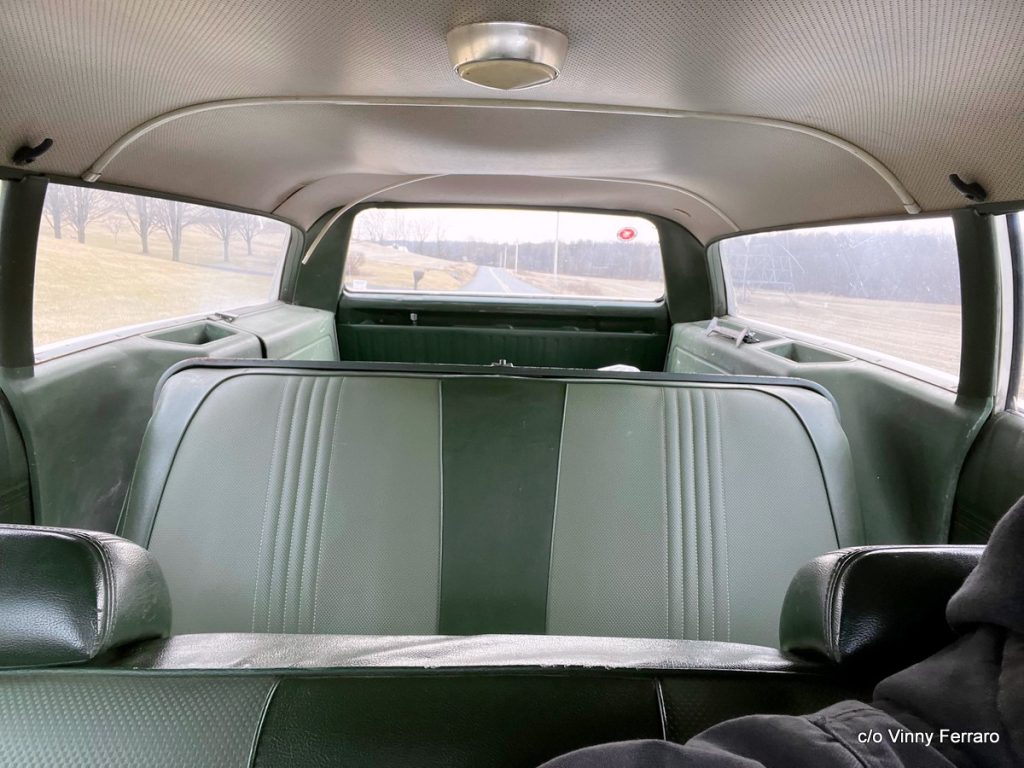 Vinny has a simple,but realistic game plan for his long roof: "I'm going to cut out and replace the lower quarters and leave them in primer. Besides that, just continue to make it more reliable. I want to keep it as close to original survivor quality as possible. The white appliance paint is beautifully worn, and really compliments the feeling of the car.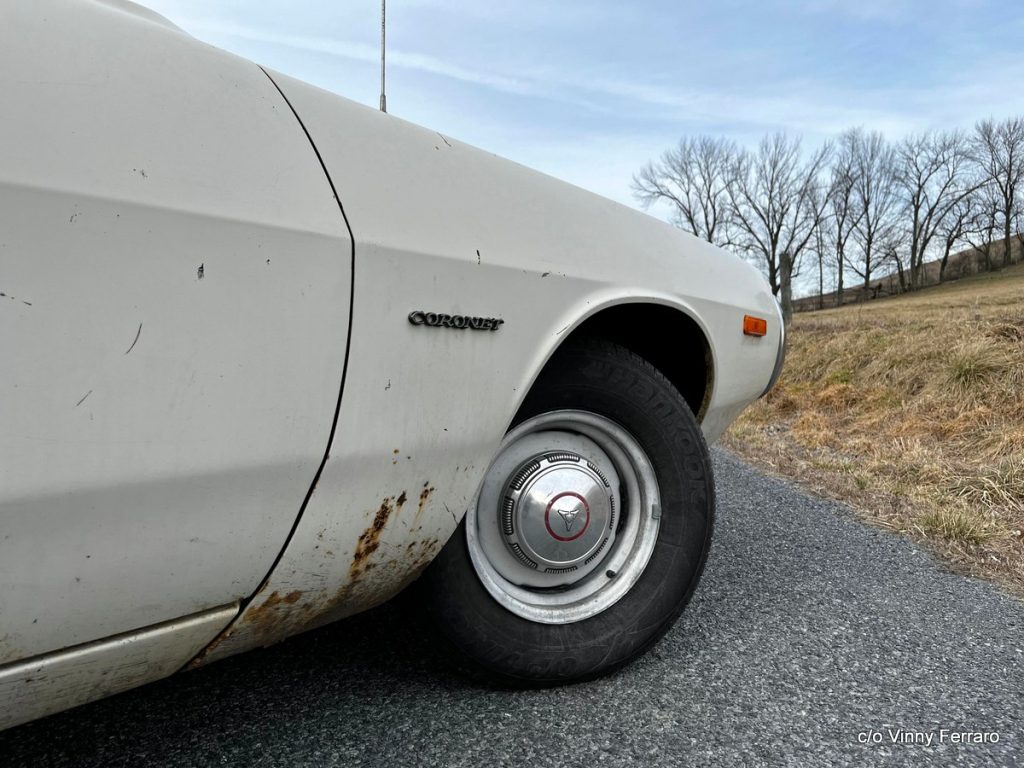 Vinny summed up his future plans for his wagon this way.
By: Jerry Sutherland
Jerry Sutherland is a veteran automotive writer with a primary focus on the collector car hobby. His work has been published in many outlets and publications, including the National Post, Calgary Herald, Edmonton Journal, Ottawa Citizen, Montreal Gazette, Saskatoon StarPhoenix, Regina Leader-Post, Vancouver Sun and The Truth About Cars. He is also a regular contributor to Auto Roundup Publications.
Please re-post this if you like this article.