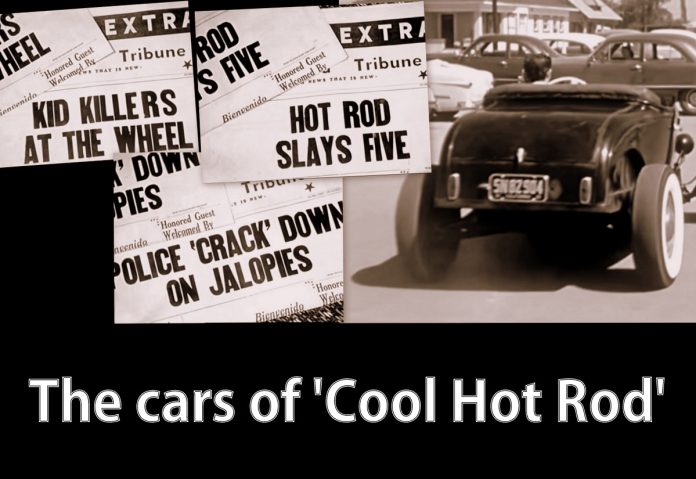 The 1950s were famous for guidance films designed to coerce high school kids into talking the right path in life.
These films were designed to stop kids from making bad decisions in dating, drinking, and driving—in no particular order.
The lecture/film begins with a young guy rolling into a new town and high school. He's driving a '28-ish Ford Model A hot rod built in period correct style—it's period correct because it was filmed in 1953.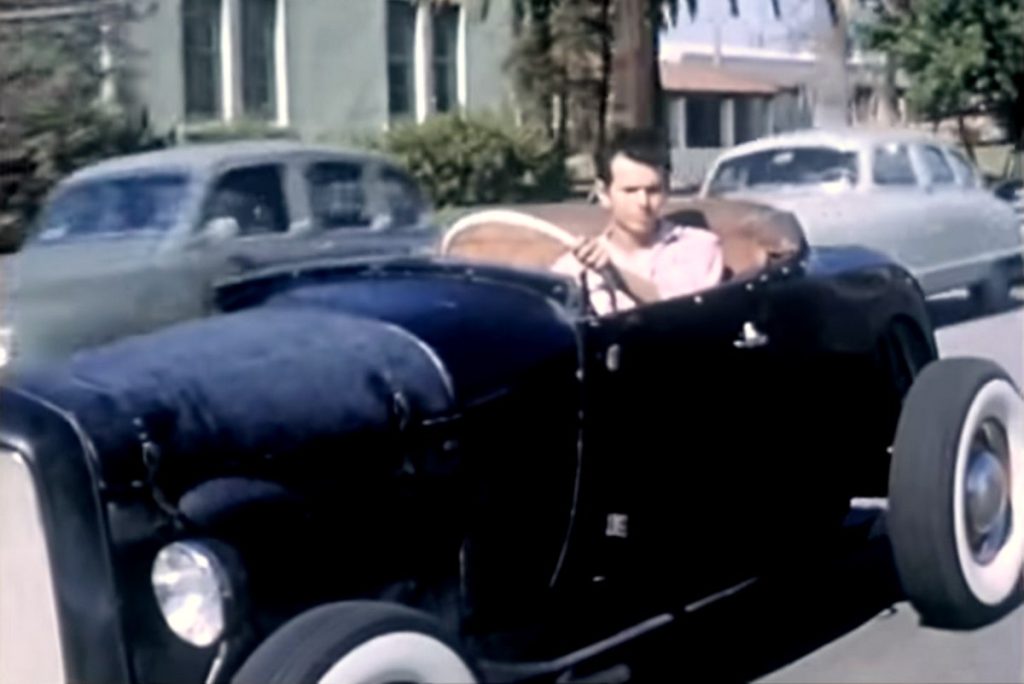 The kid has a take-no-prisoners attitude behind the wheel, so he's frustrated with the slow pace in his new town. He calls them a "collection of Sleepy Joes" and he was there to teach them "how to take a jalopy and really make it move". He claimed he had the "juiciest bug of any rodder in the Goose Greasers street racing club" and he "had the biggest collection of traffic citations too".
He learned fast when local law enforcement hangs a ticket on him within minutes. Officer Daniels was driving a really cool '52 Studebaker Commander police car and he gives the punk a ticket with a twist.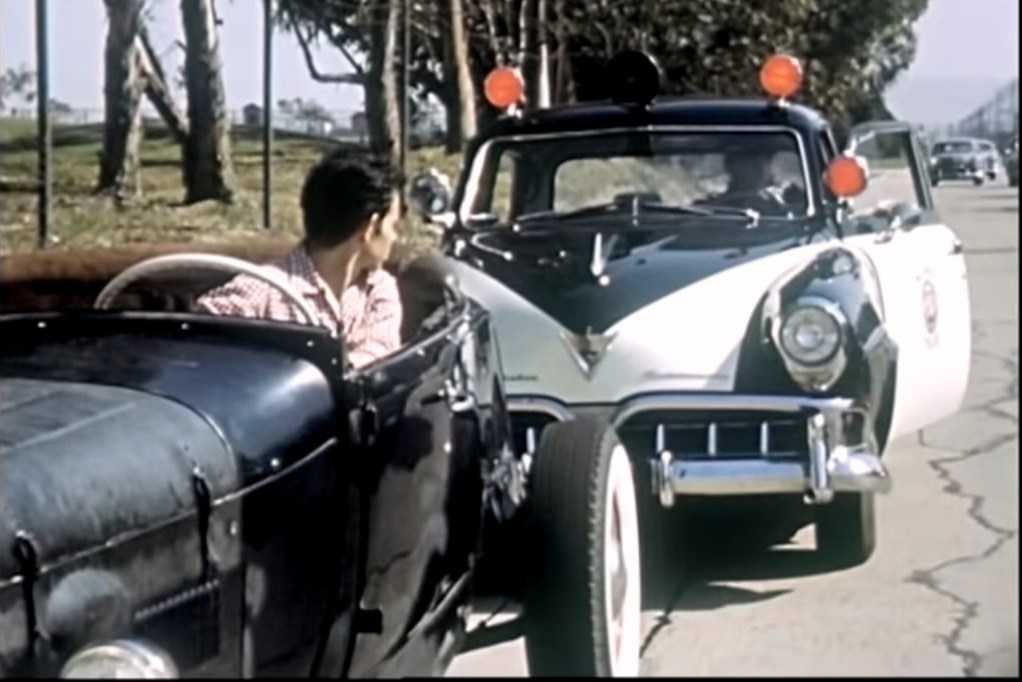 He had to go to a court of his peers and be judged by high school kids. They found him guilty so his sentence was to learn the ways of the local hotrodders.
There was a local guy named Tom Hanks who was a former fighter pilot who built a hot '52 Mercury. He tried to outrun a train but lost because his car had lots of power but, no handling or brakes.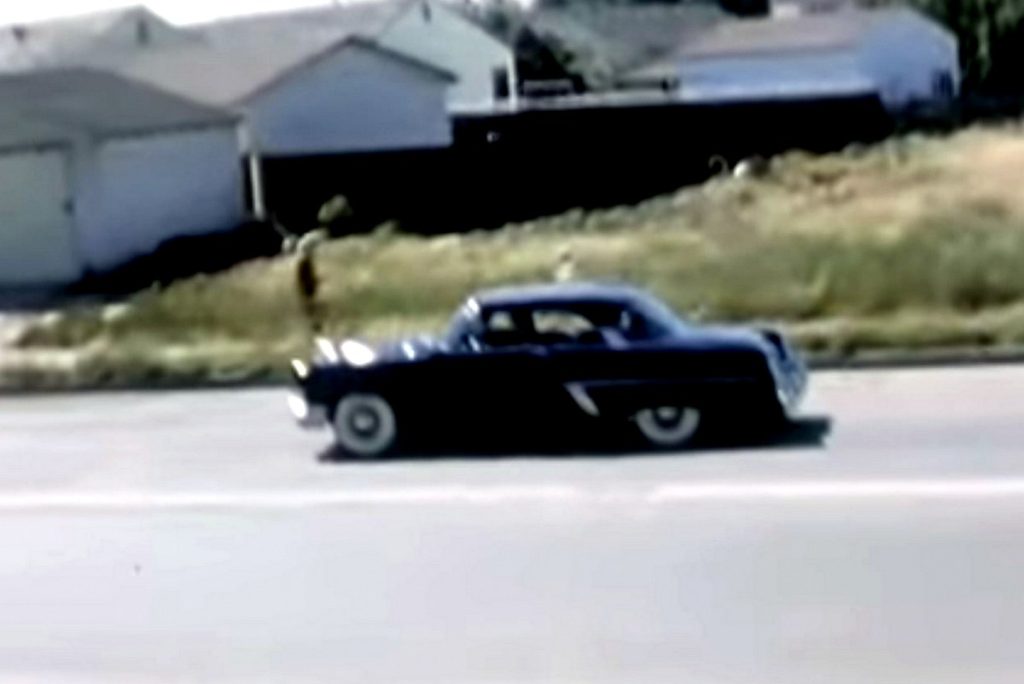 His dad got behind the movement to take unsafe hot rods off the street and put safer hot rods on the track, so his son was a poster boy for the sanctioned racing movement.
The punk with the Model A roadster learns he knows very little about driving and building motors so he becomes a member of The Knights—a good guy car club that helps people change tires and never breaks the law.
No hot rod film called 'The Cool Hot Rod' would be complete without a deuce coupe ('32 Ford) and this one delivers in the form of a classic version of a legendary street rod.
This deuce coupe is exactly what a hoodlum would have driven in 1953. Think 'American Graffiti' and John Milner—only ten years earlier.
The last car in 'The Cool Hot Rod' was a 1950 Ford Custom Deluxe convertible with some mild custom touches. No educational hot rod film back then would be complete without a shoebox Ford.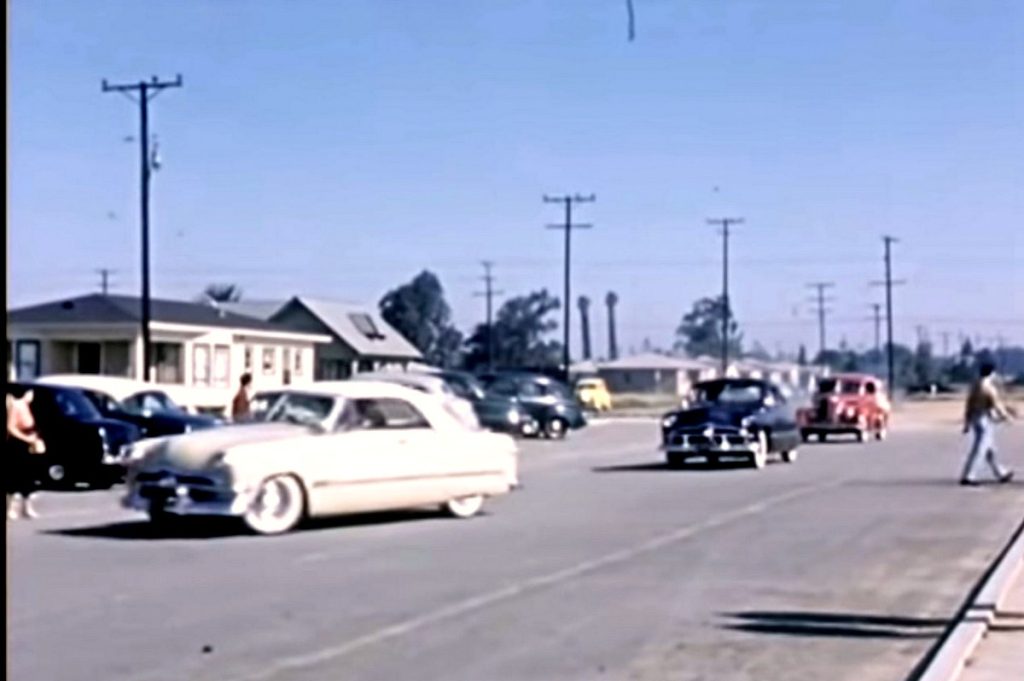 These Fords were still on the cutting edge back in 1953 and this one ticks off a lot of boxes with features like fender skirts, custom wheels, and giant whitewalls.
The punk in 'The Cool Hot Rod' received a lot of life lessons and did a complete 180 on his punkish attitude about driving, but there were better lessons for viewers in today's world.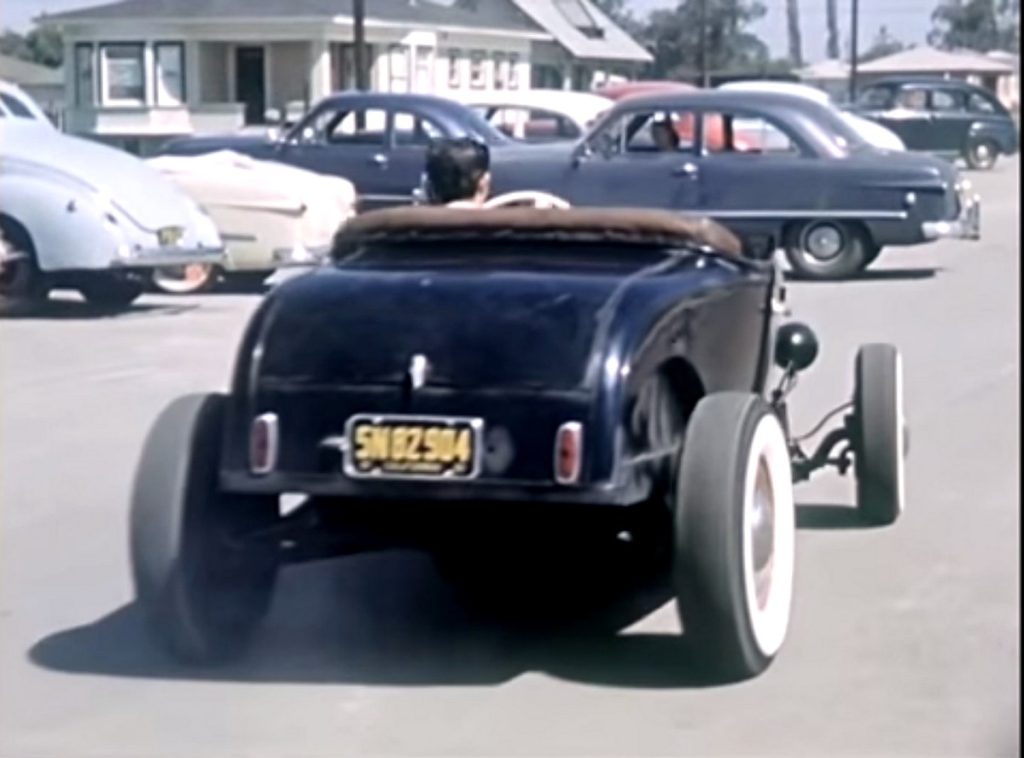 By: Jerry Sutherland
Jerry Sutherland is a veteran automotive writer with a primary focus on the collector car hobby. His work has been published in many outlets and publications, including the National Post, Calgary Herald, Edmonton Journal, Ottawa Citizen, Montreal Gazette, Saskatoon StarPhoenix, Regina Leader-Post, Vancouver Sun and The Truth About Cars. He is also a regular contributor to Auto Roundup Publications.
Please re-post this if you like this article.