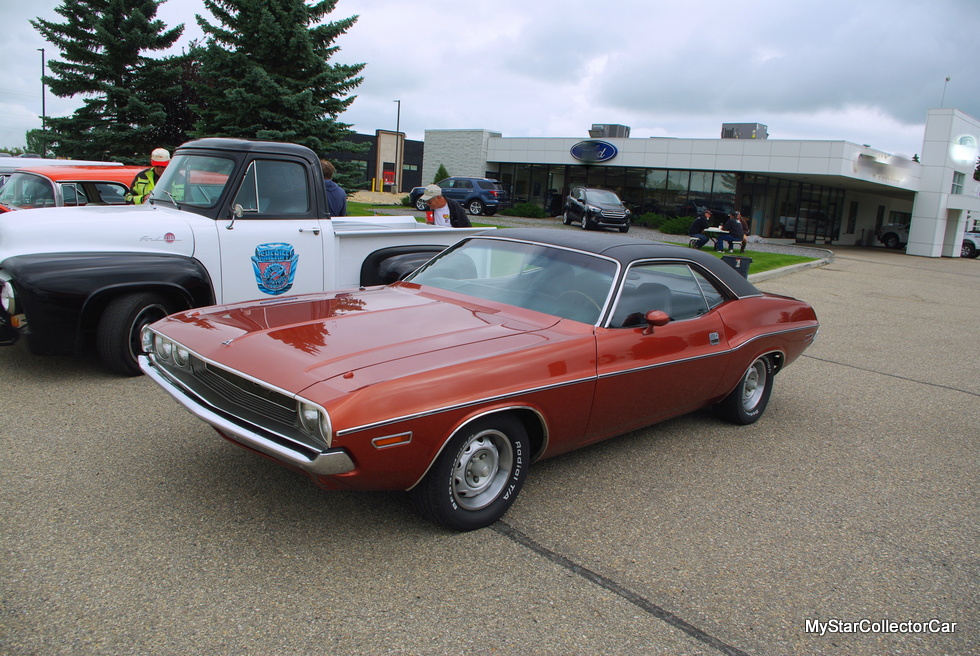 Rod Crowe became the proud young owner of a 1970 Dodge Challenger in 1973.
His game plan was fairly practical because he wanted to buy a daily driver at the time so a '70 Challenger was a pretty good bet at the time.
Fuel prices were on the rise in 1973, largely due to the Arab oil embargo that created shortages and subsequent higher prices in North America.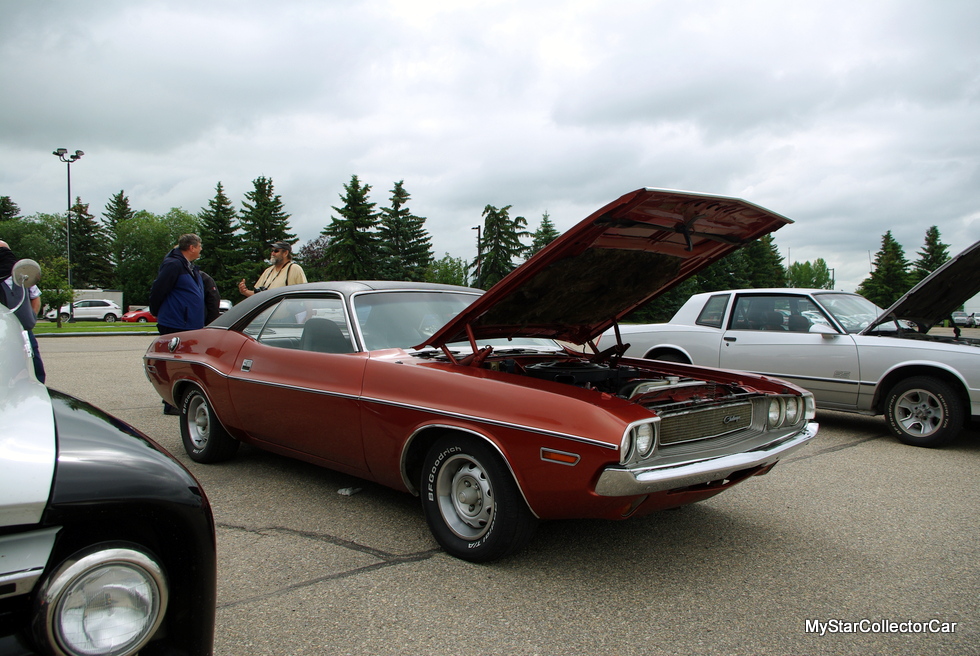 Rod's Challenger was equipped with Chrysler's legendary 383 big block at the time and was not exactly aligned with higher gas prices in terms of mileage. However, it was a brute force performer and gave the Challey plenty of horsepower for Rod's needs–right up to the time he dynamited a piston and cratered the 383. Incidentally, he still has the exploded piston as a keepsake.
A new game plan was needed at the time so Rod chose a monster 451 stroker as a replacement for his factory 383 in 2013. A 451 stroker uses a base 400 cubic inch Mopar big block and adds some 440 DNA into the mix. Rod told MyStarCollectorCar that his new engine choice pumps out about 525 horsepower so his Challey is now even faster than its factory 383 version.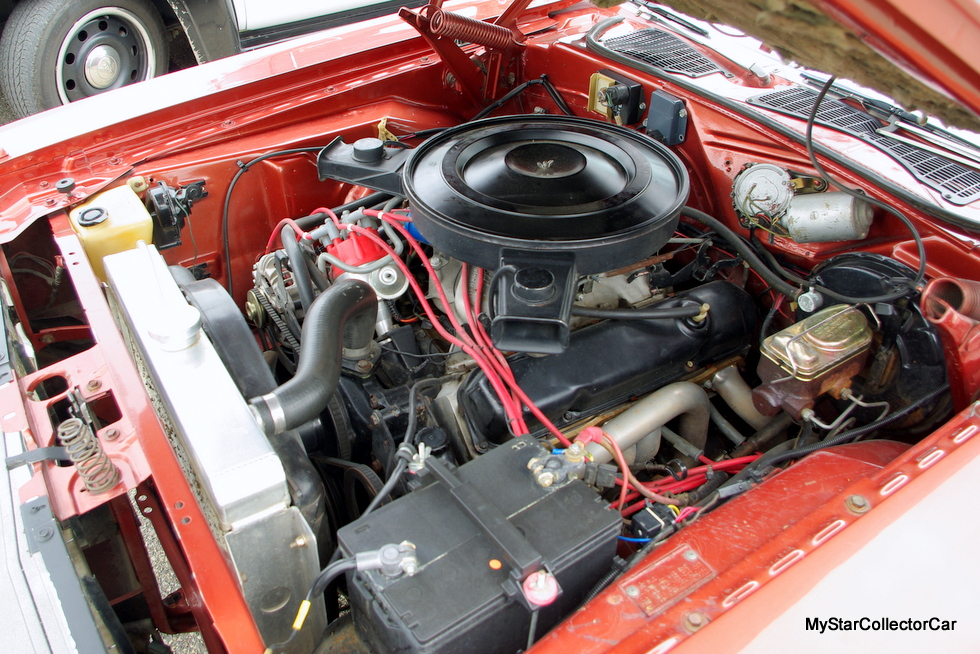 Rod chose to use the stock Torqueflite 3-speed automatic transmission behind his new engine, although he added a 2500 stall convertor for better launches. He also integrated a hotter electronic ignition into the firing system and is pleased with the results.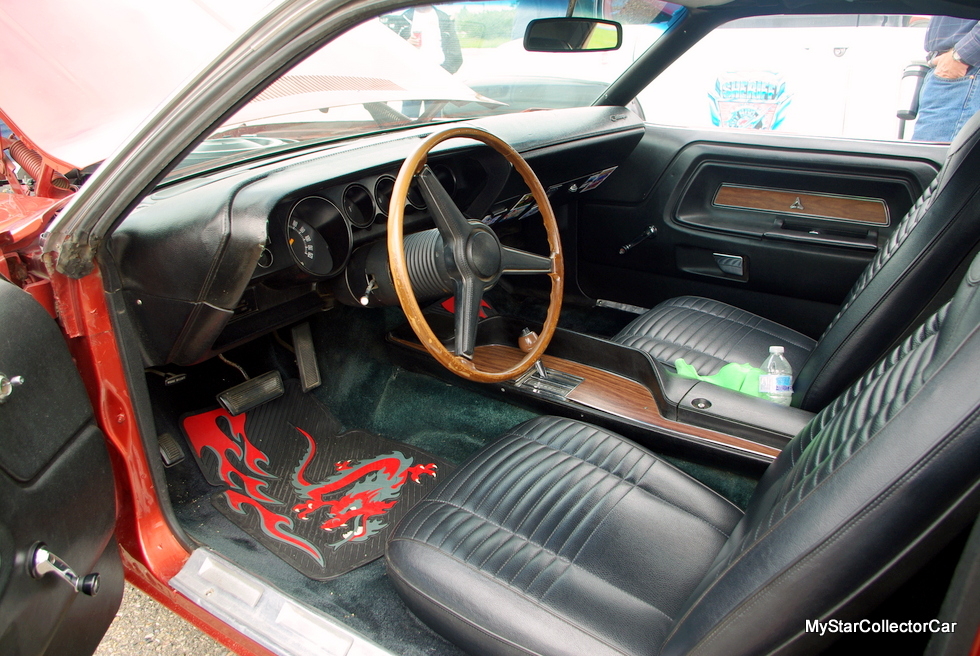 The '70 Challenger was used as a daily driver for about three years and had about 82,000 miles on its odometer when Rod purchased it in 1973.  It now has about 255,000 miles on it and Rod has enjoyed every mile along the way.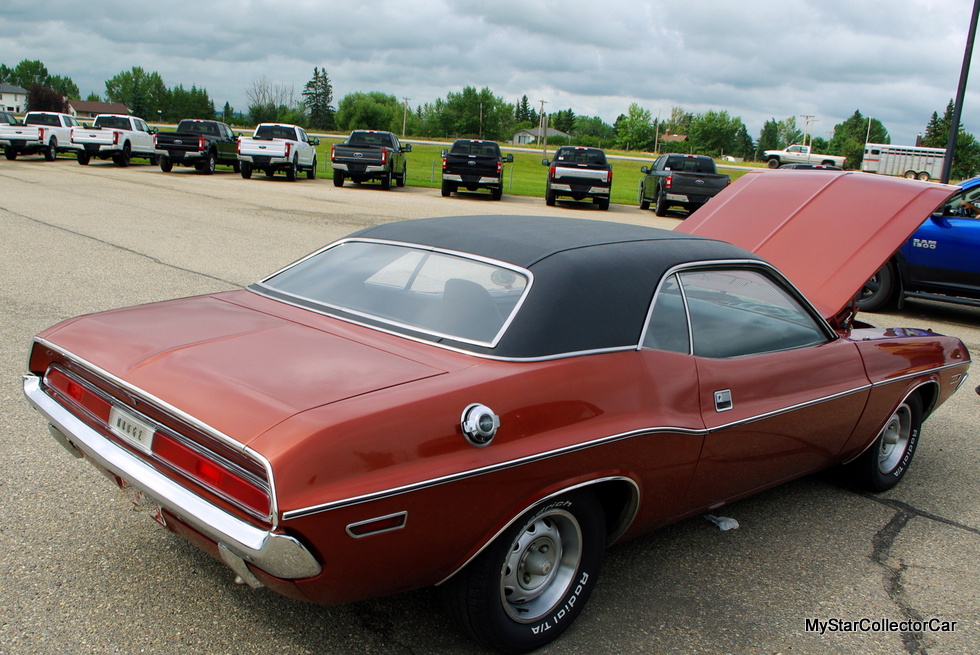 He has invested in the car's well-being over the years, including a major cosmetic makeover in 1992 when Rod added new rear quarters, a passenger fender, new trunk tubs, and a replacement vinyl roof, among the most noteworthy improvements.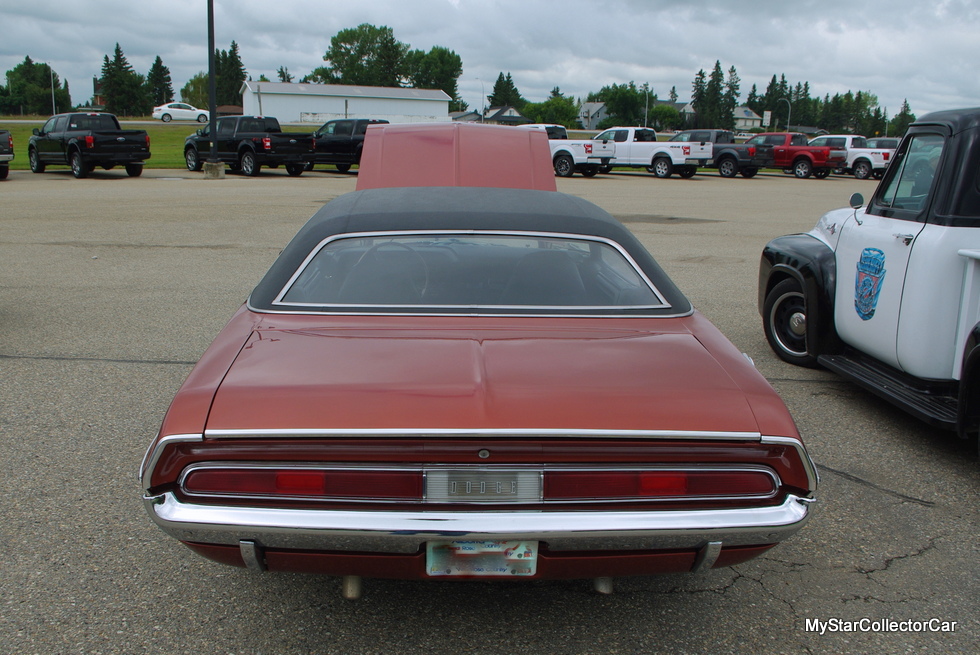 Rod also got rid of the 383 front fender badges on his Challenger and now flies under the radar a little because his car looks luxurious–even though it is fast and furious. Rod quipped his "ice cream doesn't melt before I get home from the grocery store"–and MyStarCollectorCar totally believes him.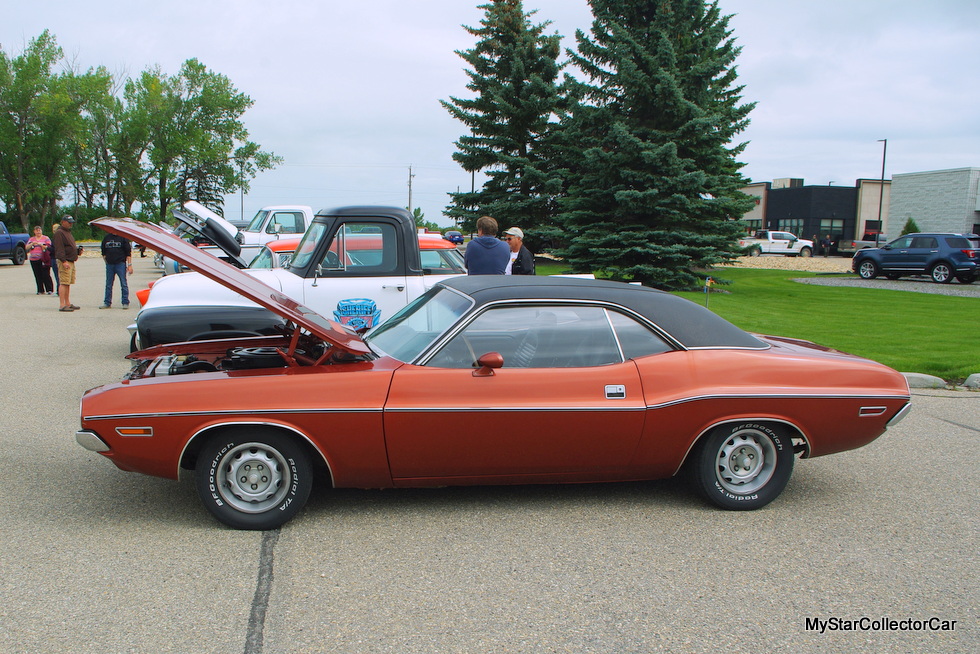 The Challey may be a hot car, but it does not run hot since Rod added an aftermarket aluminum radiator to his car so it could handle the heat produced by its beefed-up stroker engine.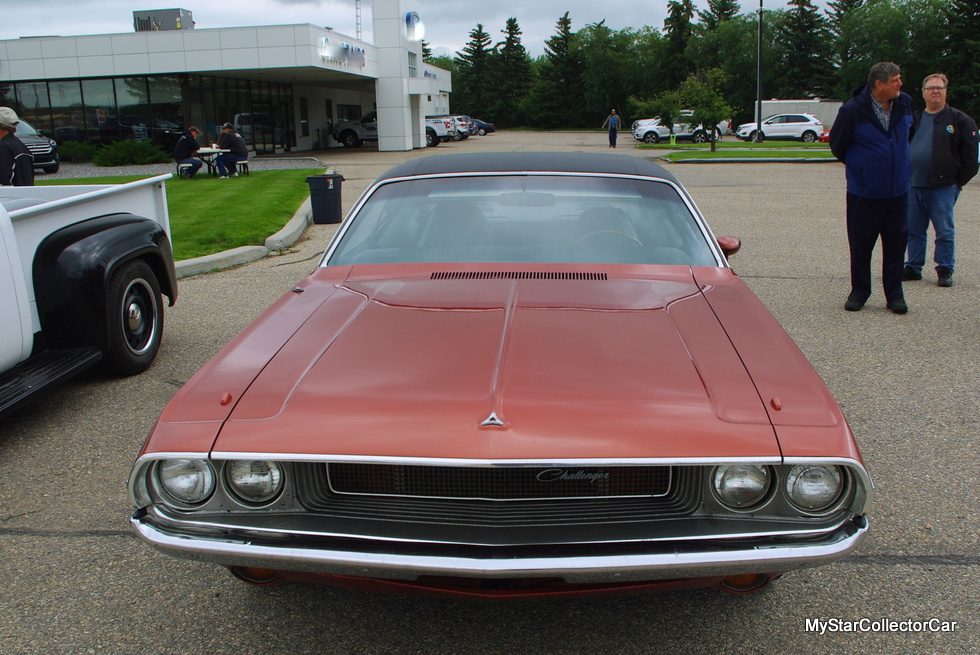 Rod drives the car at every opportunity during the summer months because he still loves the car he bought when he was a young car guy in 1973. He also mentioned that his relationship with his Challey has "outlasted three wives" during the past 46 years–and that is a remarkable fact in his life.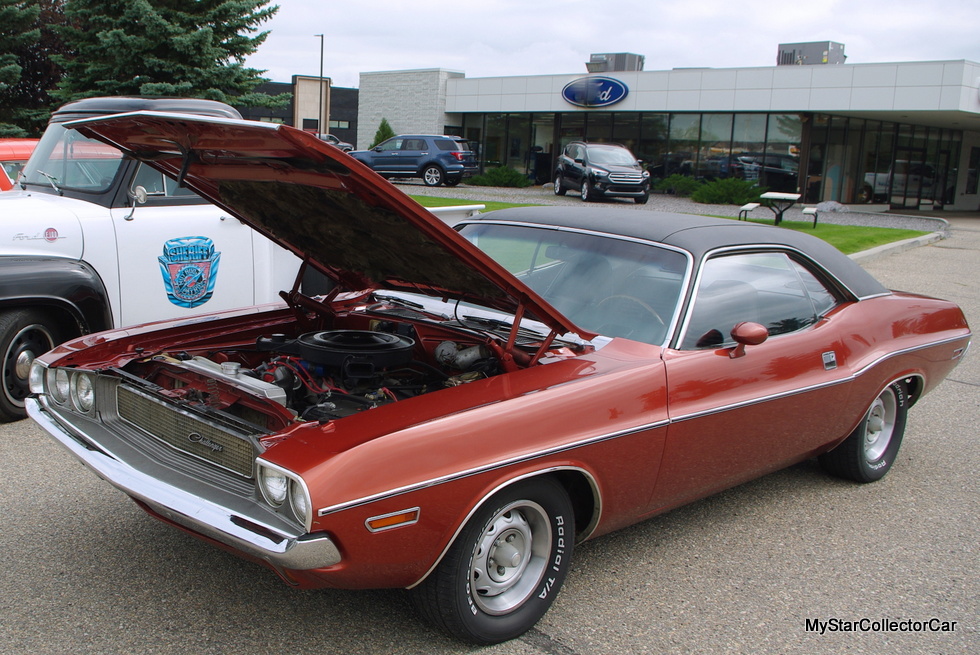 Most older car guys have sold their cars from the early 1970s and the cars now only occupy a place in their hearts. But Rod is different because the '70 Challenger he purchased in 1973 still occupies a place in his heart–and his garage.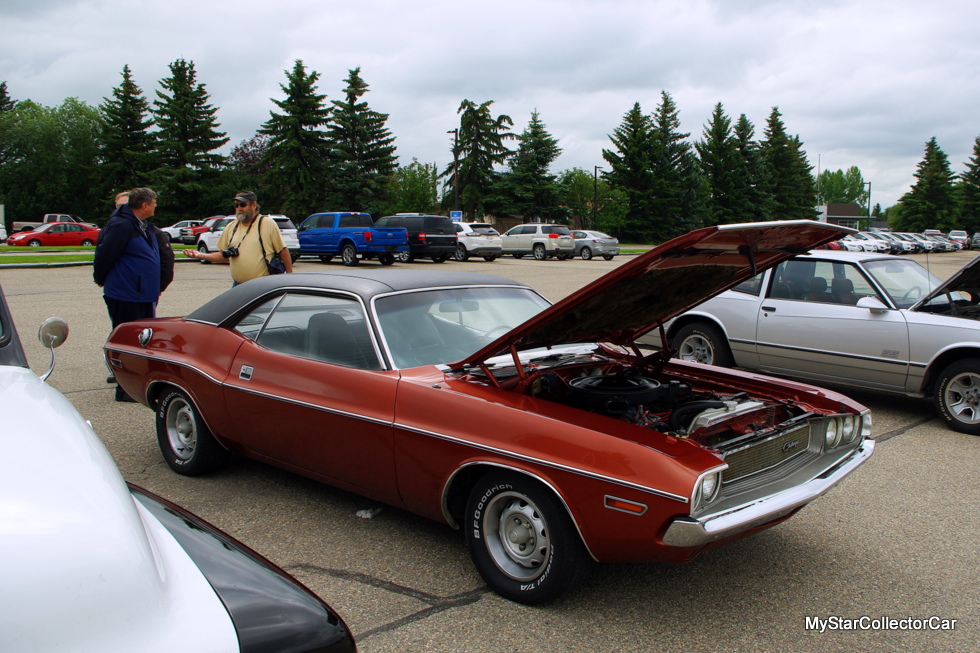 Throw in over 177, 000 miles on the road together since '73 and you get the picture about Rod and his Challey.
BY: Jim Sutherland
Jim Sutherland is a veteran automotive writer whose work has been published by many major print and online publications. The list includes Calgary Herald, The Truth About Cars, Red Deer Advocate, RPM Magazine, Edmonton Journal, Montreal Gazette, Windsor Star, Vancouver Province, and Post Media Wheels Section.