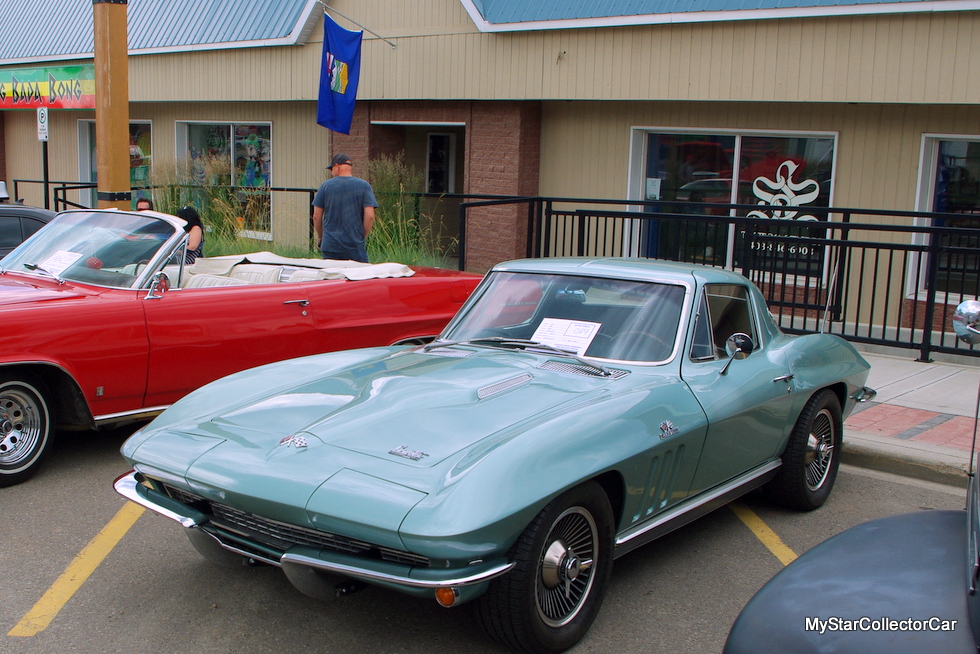 The 1966 Corvette Stingray is part of the C-2 (second generation) models that were built from 1963 to 1967.
The second-gen Vettes were a big departure from the C-1 generation launched in 1953 and built through the 1962 model year.
The evolution of the Corvette as a lightning-fast domestic sports car grew through the years and 1966 just continued the process with big block beast options under the hood.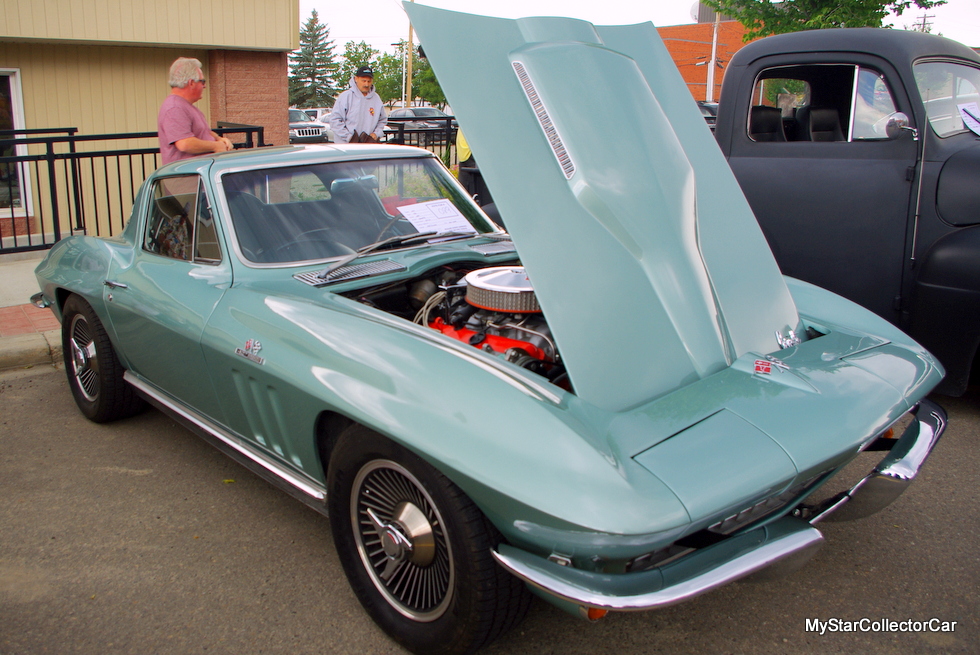 Mike Slimmon is the justifiably proud owner of a 1966 Corvette Stingray fastback coupe that left the factory in ultimate beast mode because of its factory 427 cubic inch/450 horsepower engine.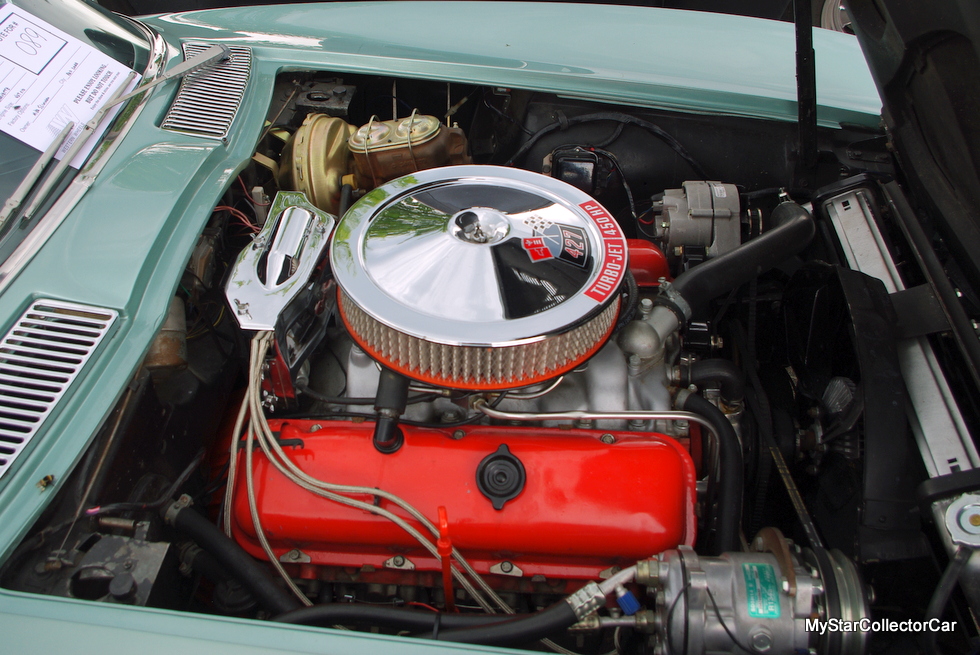 The 450 horsepower label might even be a little light because most domestic auto manufacturers played with the figures so the brute force numbers would not terrify insurance companies who contemplated policies for young drivers with a lead foot affliction.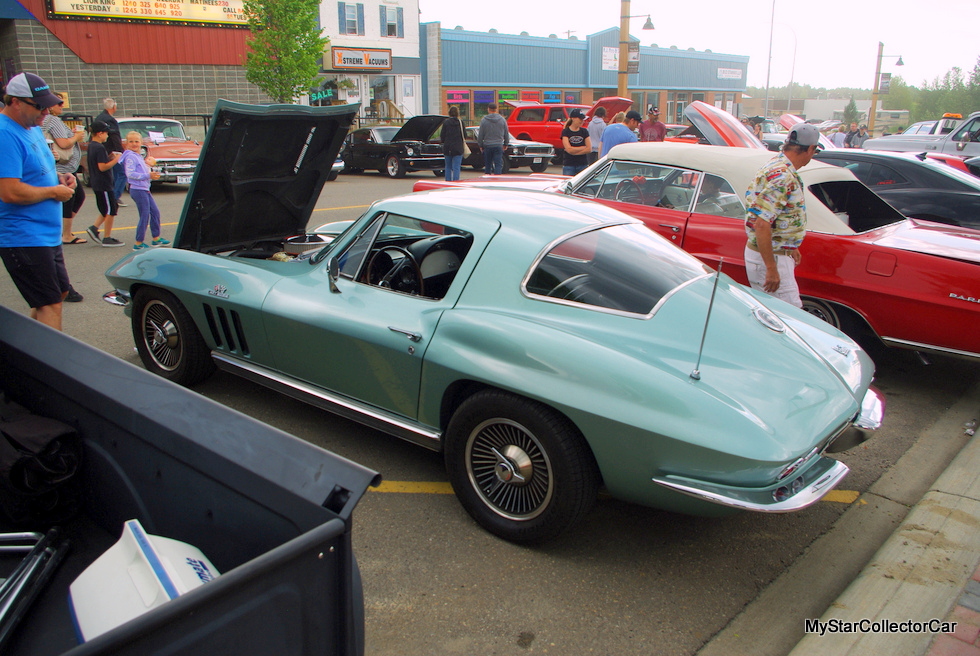 The Corvette big block was subjected to a public relations massage during the course of the muscle car era and likely delivered numbers well above the ones on the air cleaner, but the message was still clear: a 1966 Corvette equipped with a 427 big block was a very fast way to merge on a freeway.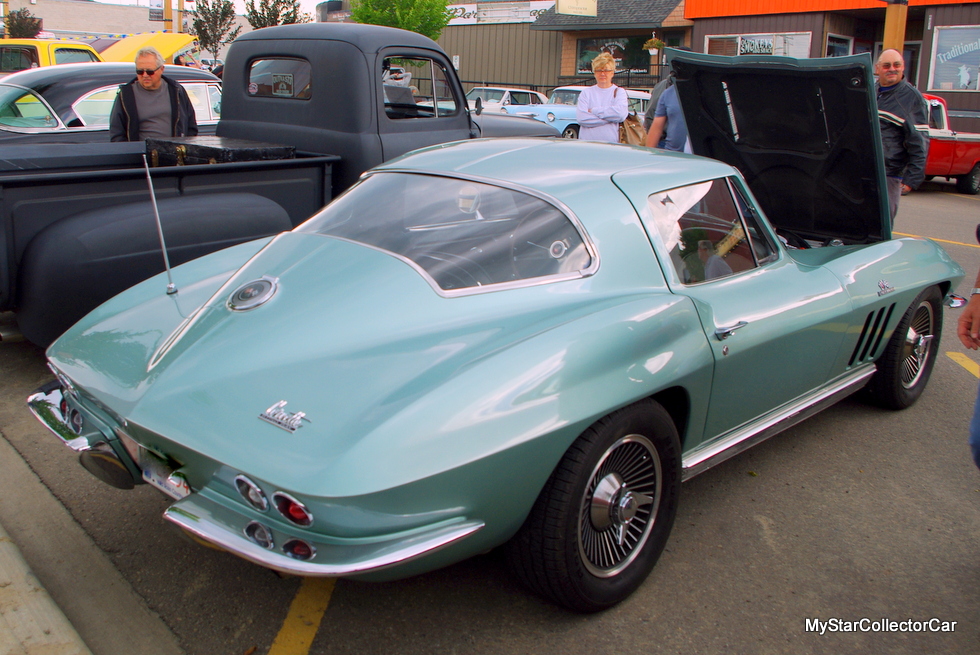 Mike has always been a big fan of the C-2 Corvette and wanted to own one for the past 40 years. These cars have always swung wildly into the desirable range for many car guys so Mike was patient and bided his time until he was at a point in life when he could become a Vette guy.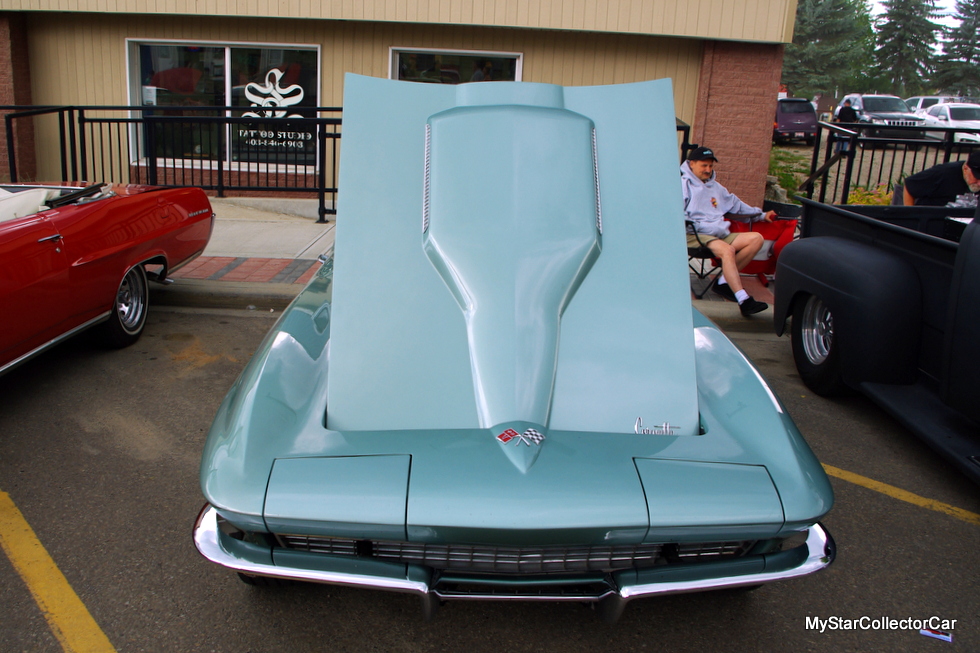 Mike's opportunity became real when he spotted a 1966 Corvette for sale on an online buy/sell website. The Vette was not too far from his home and Mike decided to have a look at it.
He bought the car three years ago because it was an excellent representation of his childhood dream car and embodied everything that was cool about the C-2 Vettes.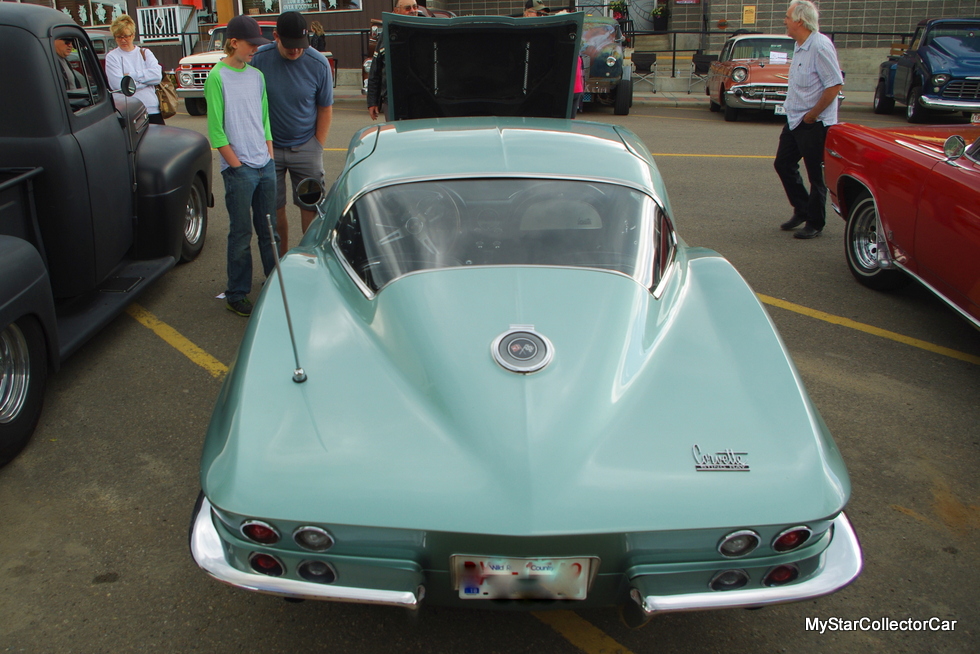 Mike's Vette has its free-breathing big block engine bolted up to a factory four-speed transmission that can handle all of the horses corralled in the 427. Mike wanted to add he exercises caution so he "does not drive it like I was 19- I would have destroyed it the first night", in his words.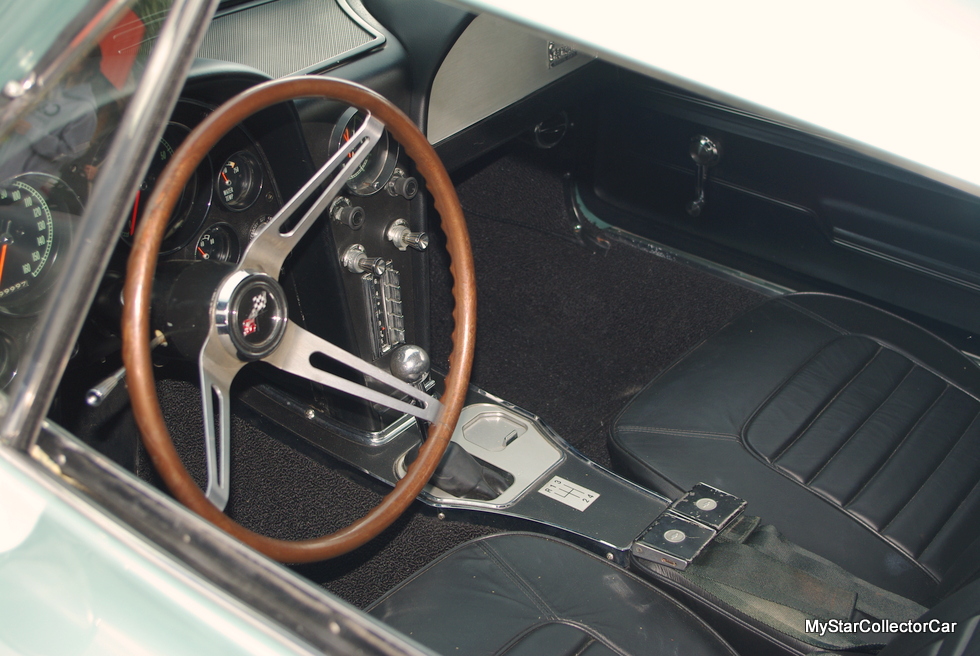 The car has a few rare features, including its Mosport Green paint job that was only offered on 1966 Corvettes, according to Mike. It also has Kelsey Hayes knockoff wheels, an option that Mike told MyStarCollectorCar ended in 1966.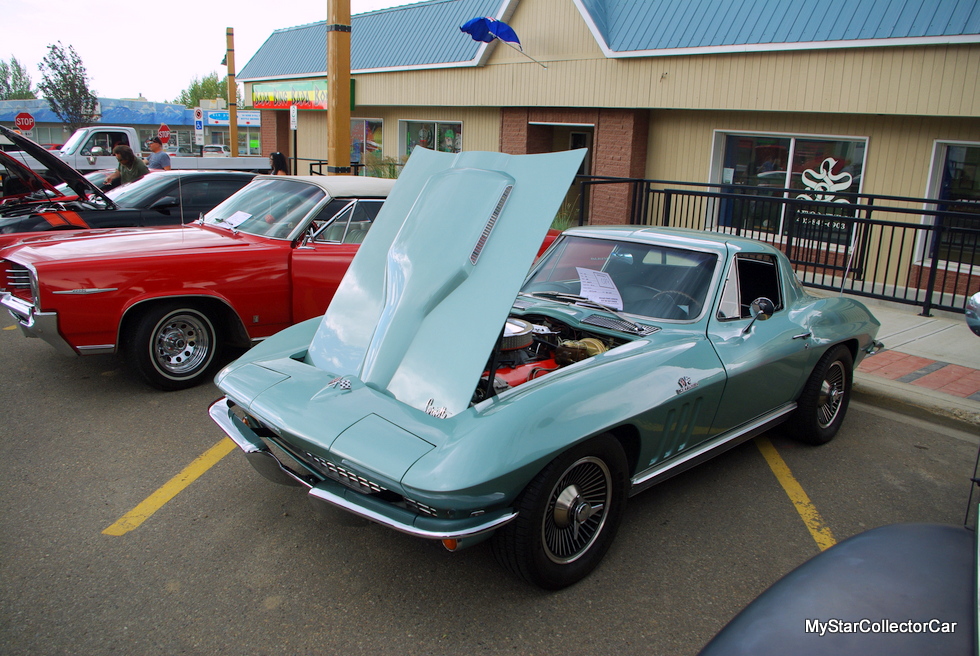 Knockoff wheels were a racing wheel that required only one giant lug nut that had to be hammered into place on the vehicles. Knockoffs added a spirit of adventure to the equation because they were known to work loose due to vibration after time on the road.
Mike added that he "knows why they cancelled knockoffs that year", but he enjoys every moment behind the steering wheel of his classic '66 Vette.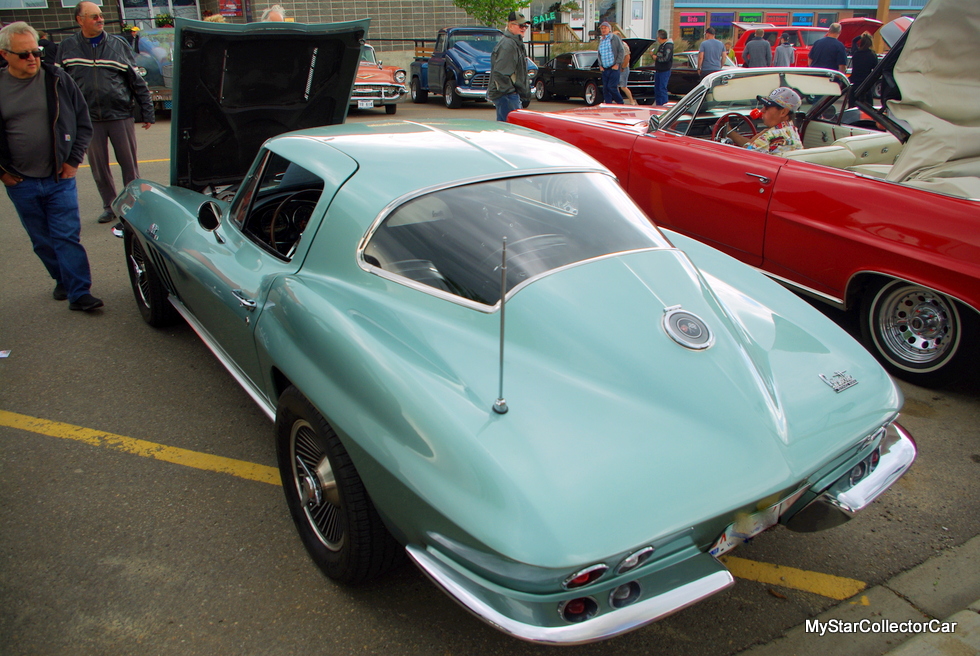 Mike was one of the lucky car guys because he was able to own the car of his dreams from his younger days. It's clear his dream also includes time in the driver's seat of his very cool 1966 Corvette Stingray.
BY: Jim Sutherland
Jim Sutherland is a veteran automotive writer whose work has been published by many major print and online publications. The list includes Calgary Herald, The Truth About Cars, Red Deer Advocate, RPM Magazine, Edmonton Journal, Montreal Gazette, Windsor Star, Vancouver Province, and Post Media Wheels Section.