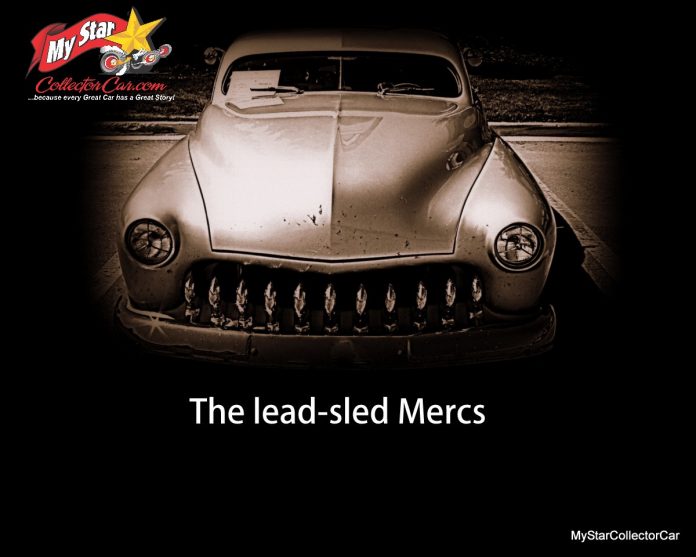 The bold style of the 1949 Mercury was a home run with buyers when the trail-blazing car ushered in a new era of automotive design during the late innings of the Forties and early innings of the Fifties.
The legacy of the 1949-51 Mercury continues until this very day, mostly because the iconic Ford product has become a legend as a custom ride better known as a lead sled in the car hobby. Part 1 of MyStarCollectorCar's series about the Merc put forth a position about why these cars should remain in factory form, but a strong case could be made for the lead sled versions.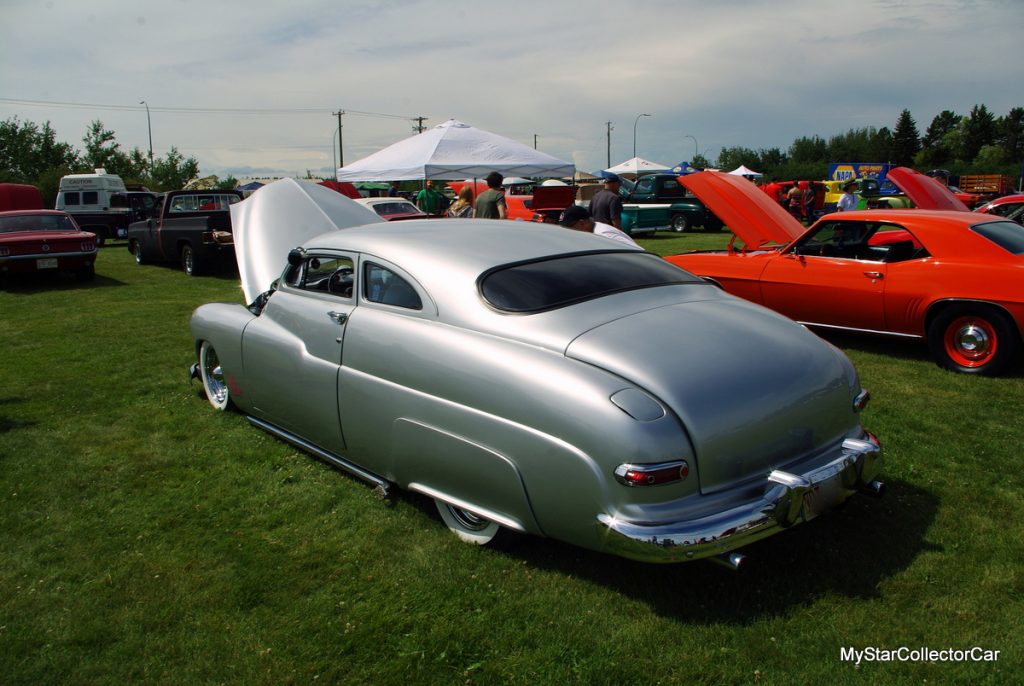 We at MyStarCollectorCar believe there are two sides to every story, so we decided to defend the lead sled position for the 1949-51 Mercury in Part 2. We will provide five reasons why a lead sled Merc is a good game plan for their owners. Just for the record, lead sleds are aptly named vehicles because lead was a major component of the body shaping compound for a custom ride built during a bygone era. Lead was eventually replaced by Bondo, but not before it shortened the lives of many body guys from earlier generations.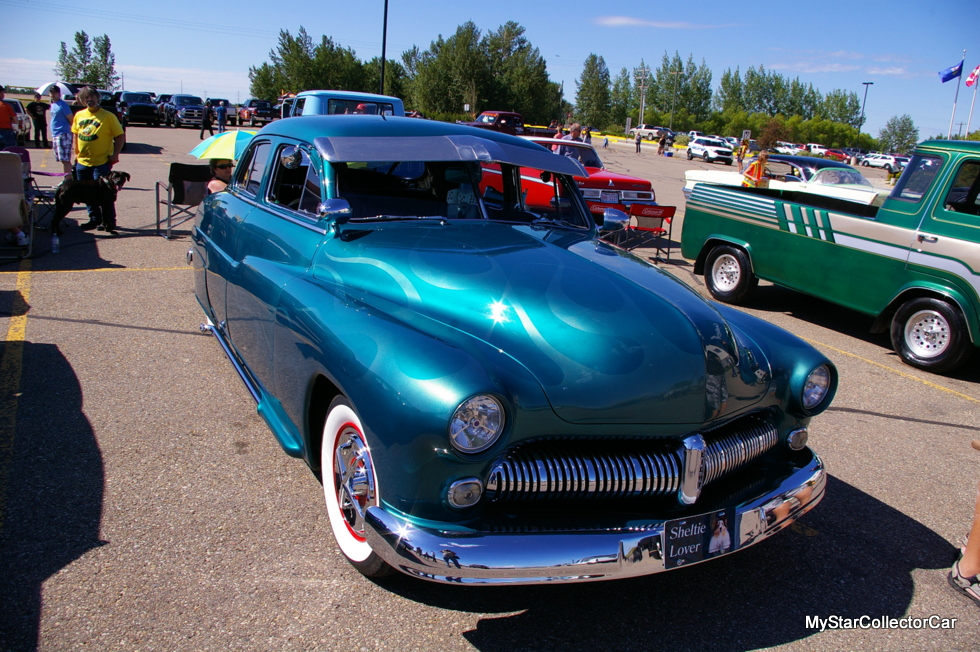 Nevertheless, the first argument for Merc lead sleds is simple: George and Sam Barris were pioneers in the lead sled field when Sam bought a new '49 Merc and put his own custom stamp on it. The Barris brothers were already famous custom builders in the So-Cal car guy world-and would become famous on a global scale in later years-mainly because they were automotive custom geniuses. In fact, George Barris became a custom builder superstar and helped create some of the biggest four-wheeled celebrities in history, including TV's Batmobile and Munster Koach.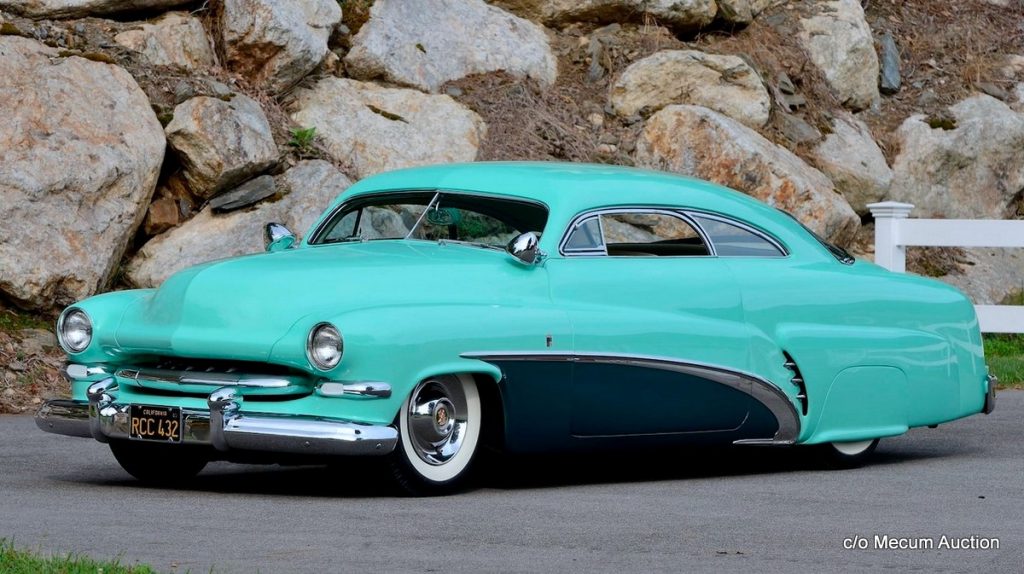 The influence of the Barris brothers in lead sled Merc customs was never more evident than our second point: the Hirohata Mercury. This 1951 custom Merc just sold for over 2 million dollars, mainly because it was built by the Barris brothers and became a trailblazer in the custom car movement. The Hirohata car is an amalgamation of cool components found on other car brands and inspired the creative touches used on every lead sled from that era.

The lead sled became a hot commodity in the cool custom movement and never lost its status over the ensuing decades. Our third addition to the lead sled debate is the 1949 custom Merc used by James Dean in 'Rebel Without a Cause', a controversial (for its time) teen conflict movie released in 1955, a month after Dean's death in a car accident.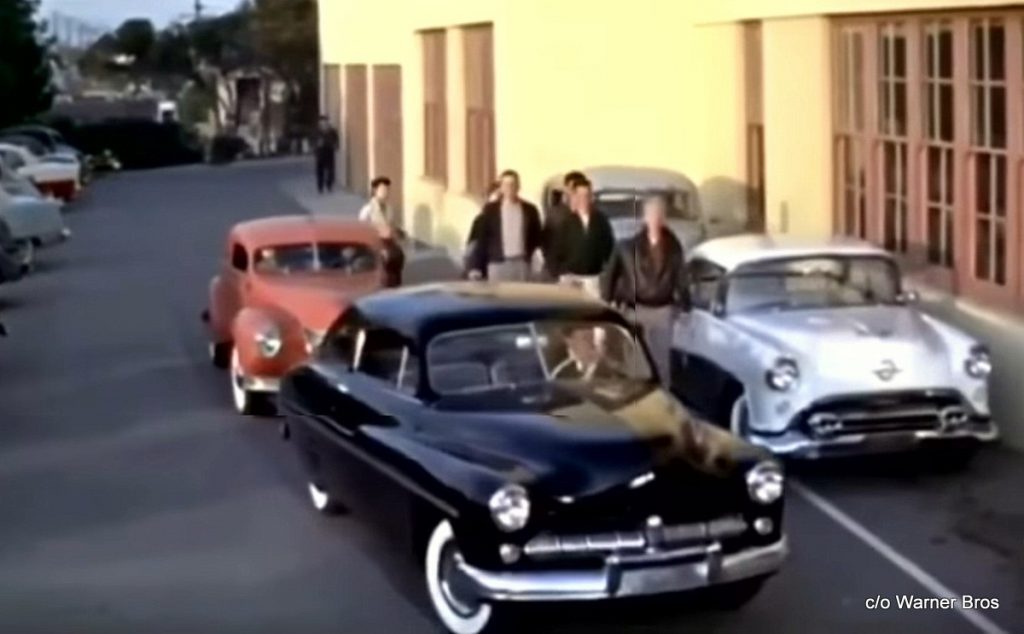 James Dean was only 21 when he was killed in his Porsche, but maybe he would have survived the crash in his larger-sized movie lead sled. Either way, Dean helped make the Merc lead sled even cooler than a stock version.
Our fourth argument in favor of a lead sled choice is also a famous movie car, namely the 1951 custom Merc in 'American Graffiti'. This lead sled was owned by local punks in the movie and the famous flick helped propel the '51 Merc to legendary status in car guy world. The actual car was sliced and diced for the movie in only a few weeks, so it suffered from a slapdash approach. However, the lead sled culture was still very evident in the 'Graffiti'-specific ride, and now it is a legendary member of the custom '49-51 Merc club.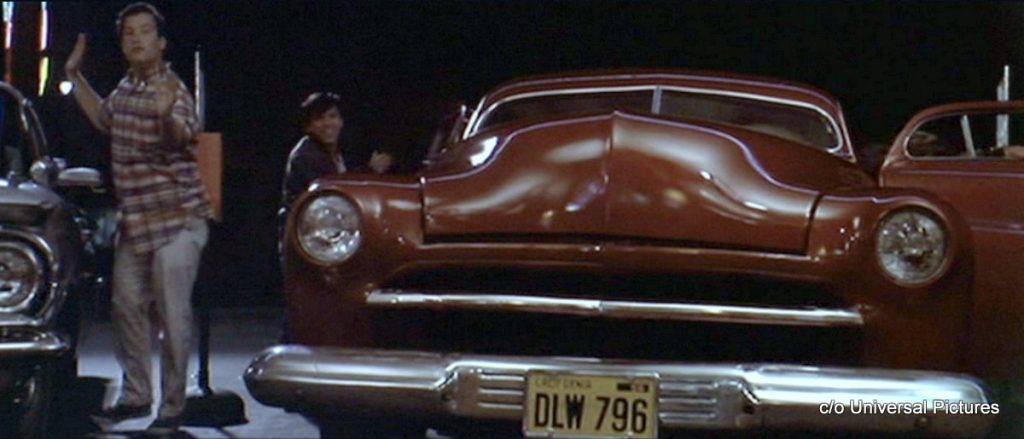 MyStarCollectorCar's fifth and final addition to our argument in favor of lead sleds borrows from our Part 1 opinion. Stated simply, 1949-51 Mercs were already well on their way in terms of cool overall style to become lead sleds. Their builders had a solid platform to flex their creative muscles with the '49 to '51 Mercs-and they ran with the idea. In fact, lead filler never had a better home than a Merc built during this time frame.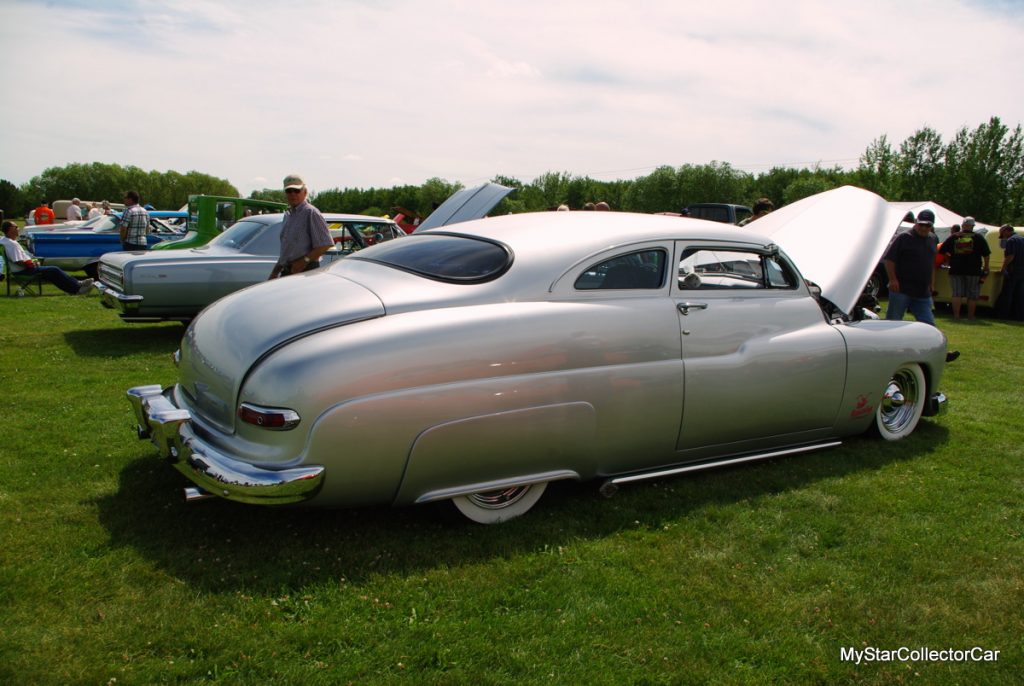 BY: Jim Sutherland
Jim Sutherland is a veteran automotive writer whose work has been published by many major print and online publications. The list includes Calgary Herald, The Truth About Cars, Red Deer Advocate, RPM Magazine, Edmonton Journal, Montreal Gazette, Windsor Star, Vancouver Province, and Post Media Wheels Section.