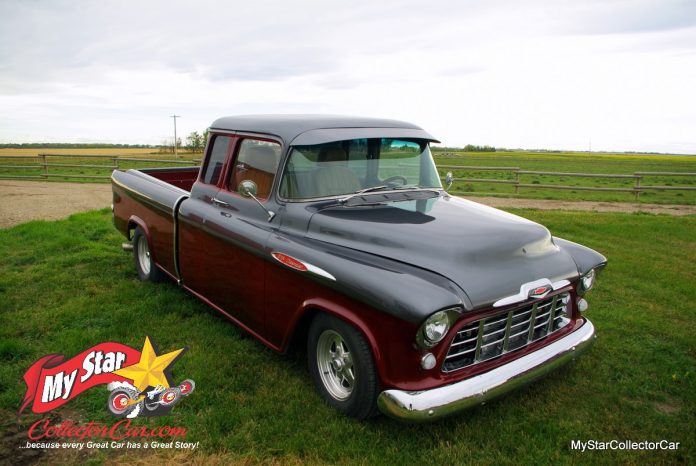 The 1955 Chevrolet 3124 Cameo truck is a mouthful of numbers and letters when recited to people who wonder how a pickup got the back end of a '55 Chevy car.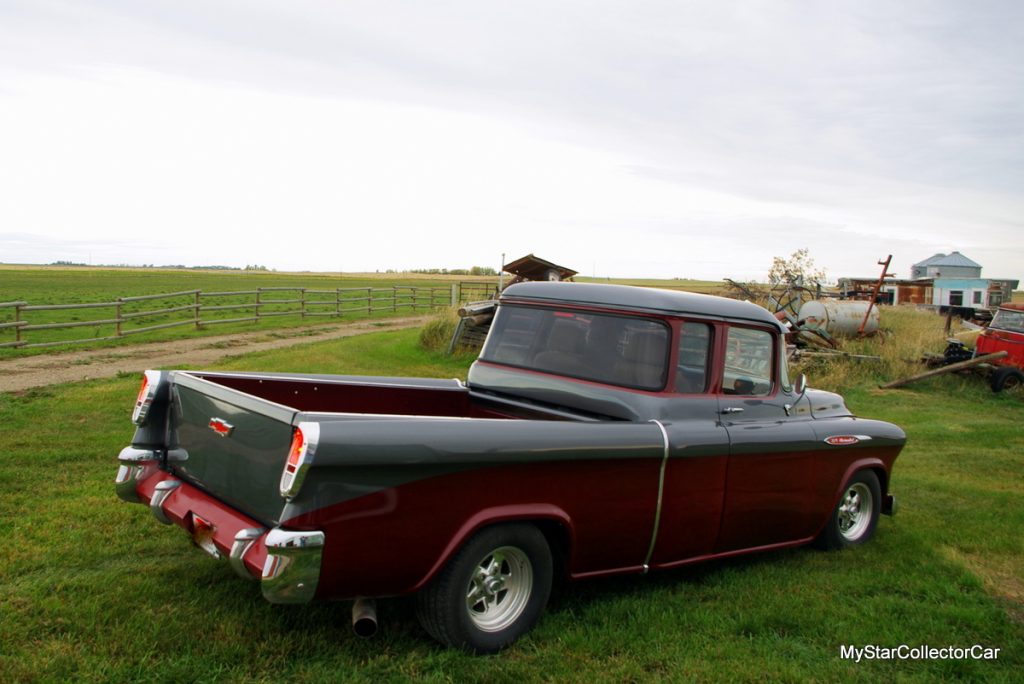 However, a handful of creative and talented car guys have custom-built these "What if?" trucks over the years, including Ray Tithecott. Ray had a mentor by the name of Ben Maerz, a legendary custom builder who was not afraid of difficult projects, including his own 1957 Chevy extended cab pickup.

Unfortunately, Ben is no longer with us, but his legacy includes car guys like Ray who also took a difficult path to build his extended cab '55 Chevy Cameo pickup.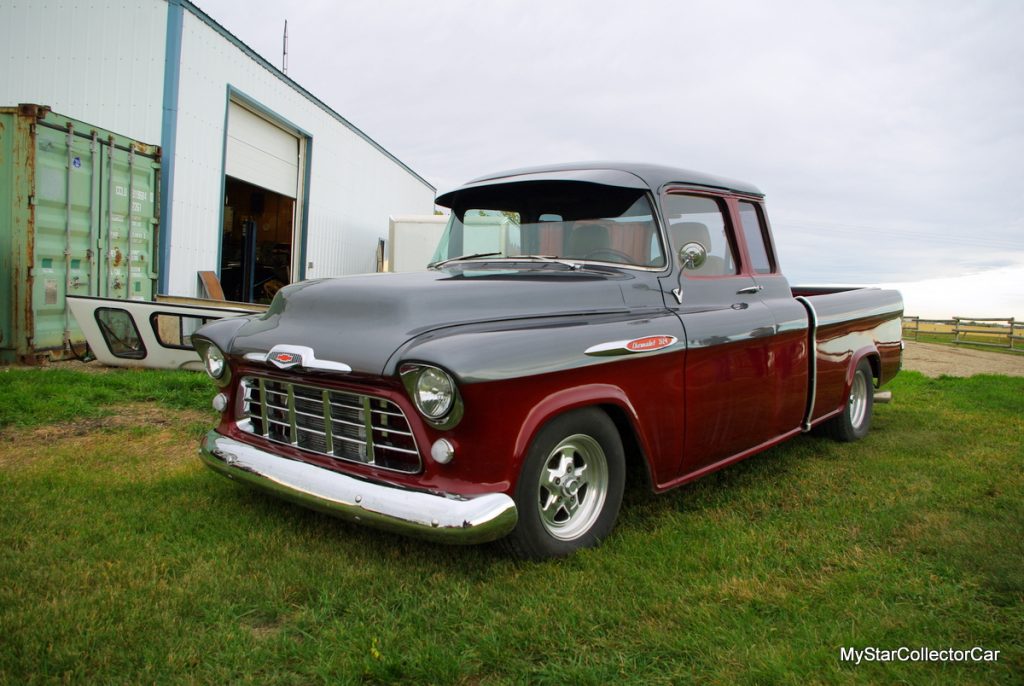 Ray began the process in 2005 when he purchased the Cameo truck from its former Michigan owner via a popular online buy/sell auction site. Ray bought it without a personal inspection and had the truck shipped to his home in western Canada.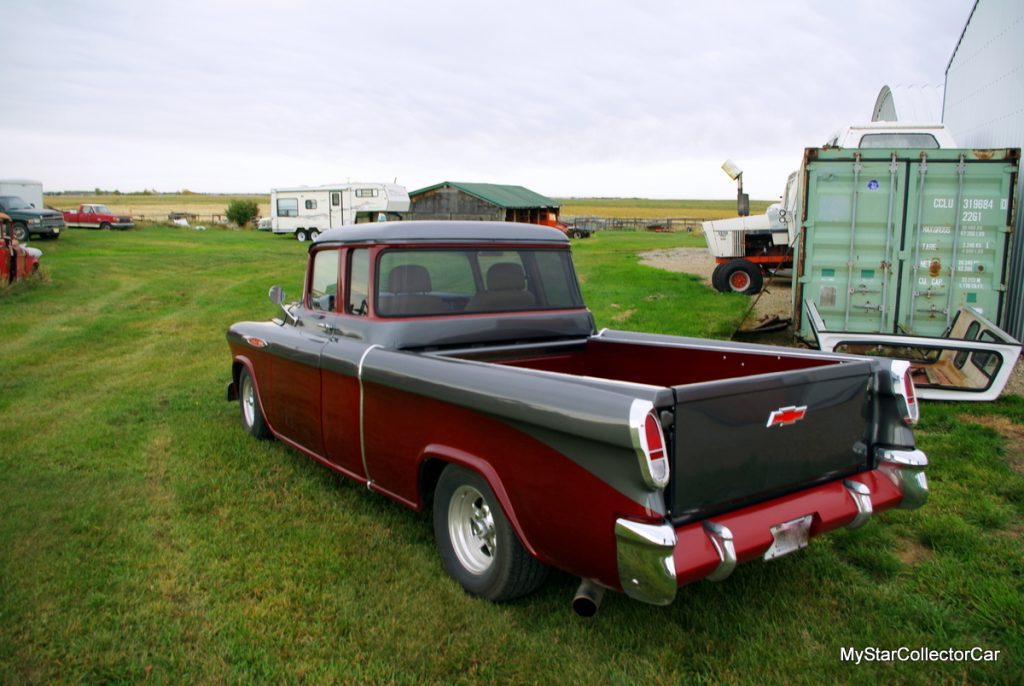 The '55 Cameo was not quite as advertised because it had major rust issues and was missing a few parts when Ray got it. He was skeptical about the previous owner's explanation but determined to continue the project after developing a game plan for the Cameo.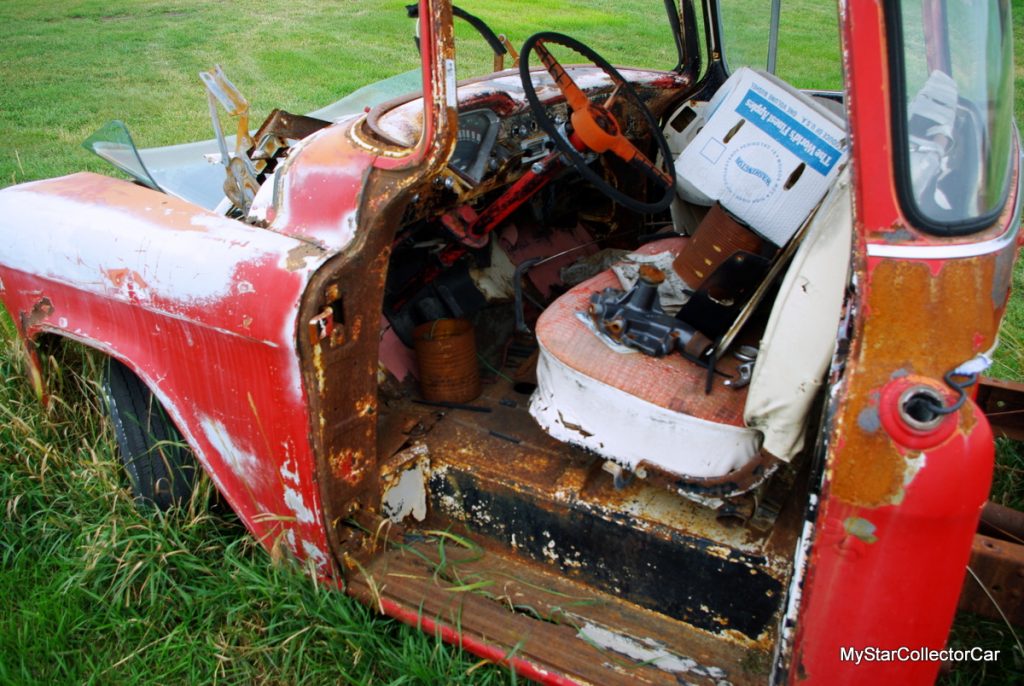 Ray took a different approach from Ben's plan regarding the extended cab process because he was unable to find the correct big window configuration donor cab to tie the cab's front and rear components together in an easier fashion. Instead, Ray had to splice the sections together with new metal and encountered some big fabrication challenges along the way. Ray added, "Once you cut it (the cab) in two pieces, it gets complicated".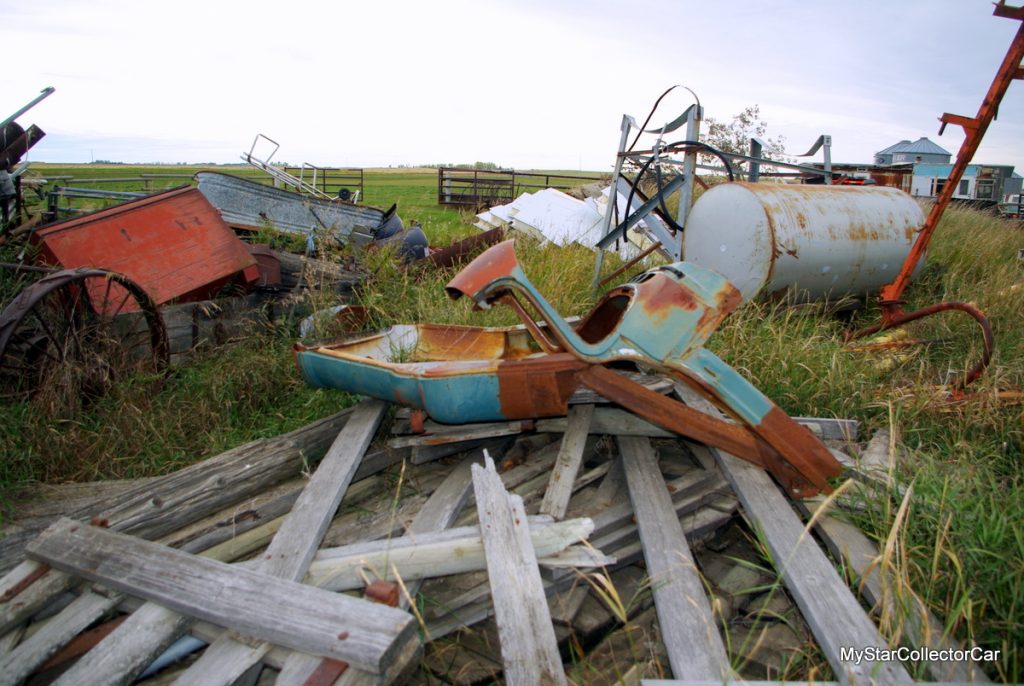 Ray mentioned Cameo purists were not happy with his customization but noted the truck was in terrible condition when he bought it, so he essentially saved a parts truck. His custom touches were subtle, including the recessed '48 Ford taillights and 1956 Chevy truck hood on Ray's '55 Cameo.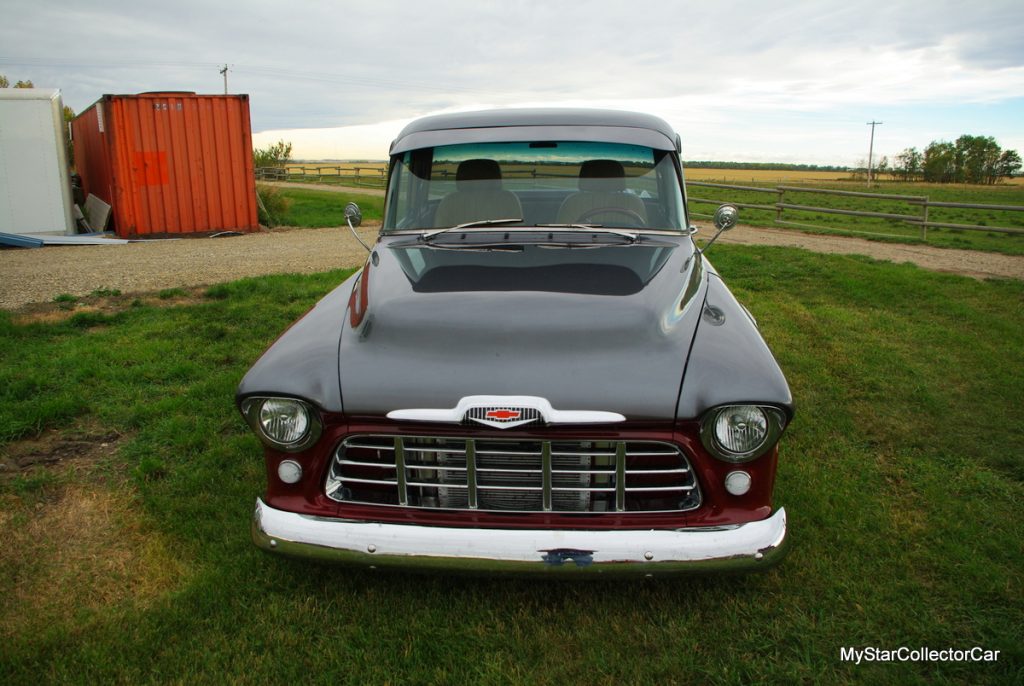 The truck now sits on a 1987 Chevy truck that was bought new for the Tithecott family farm and used up by hard work, so its chassis was the perfect donor platform for Ray's resto mod.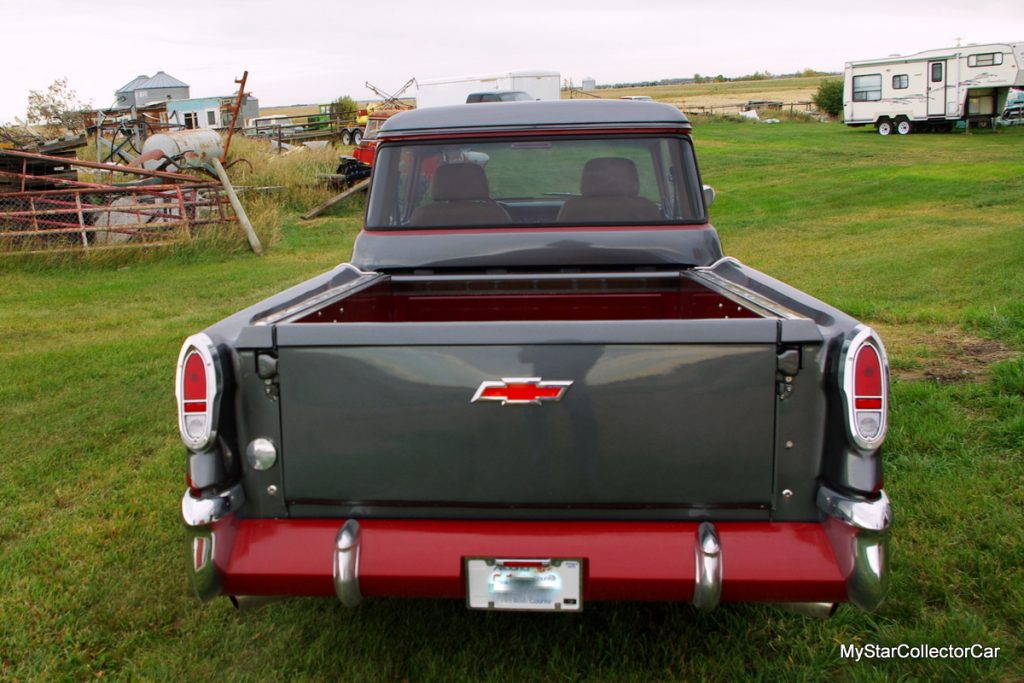 Ray bought a Chevy 383 stroker for his truck and hooked it up to a 700R-4 automatic transmission coupled to a 3:73 posi-traction rear end. The 425 horses under the Cameo's hood required some stopping power, so Ray installed a four-wheel disc brake system because "If you got go-you gotta have whoa", in his words.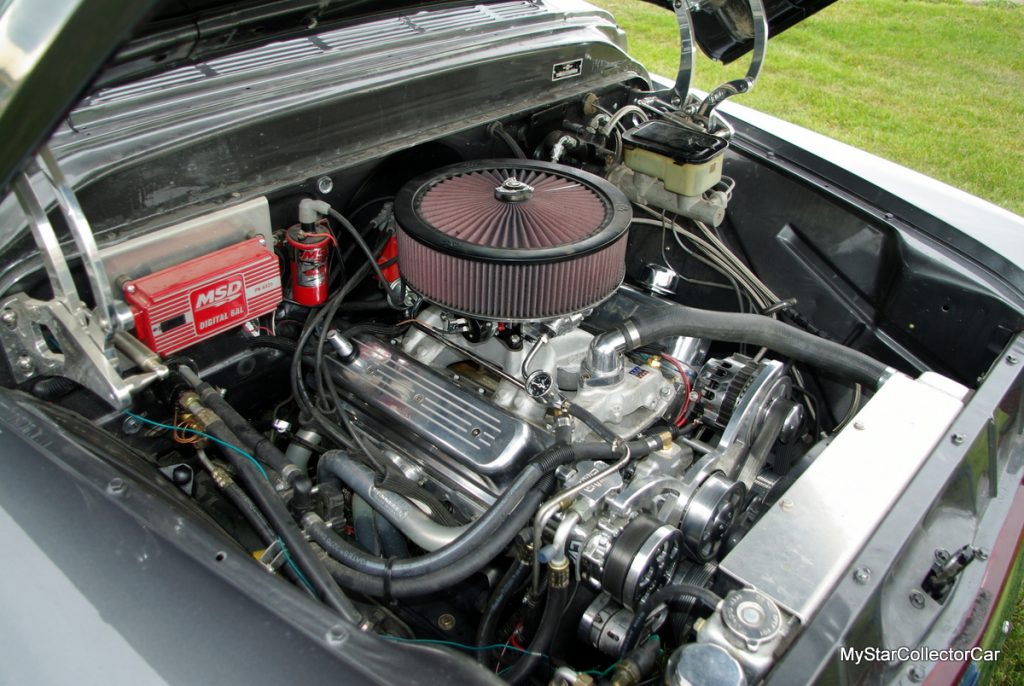 He also installed an air ride system to add to the overall passenger comfort level, along with custom fit side glass with no vent windows that eliminate wind noise in the cab at high speed.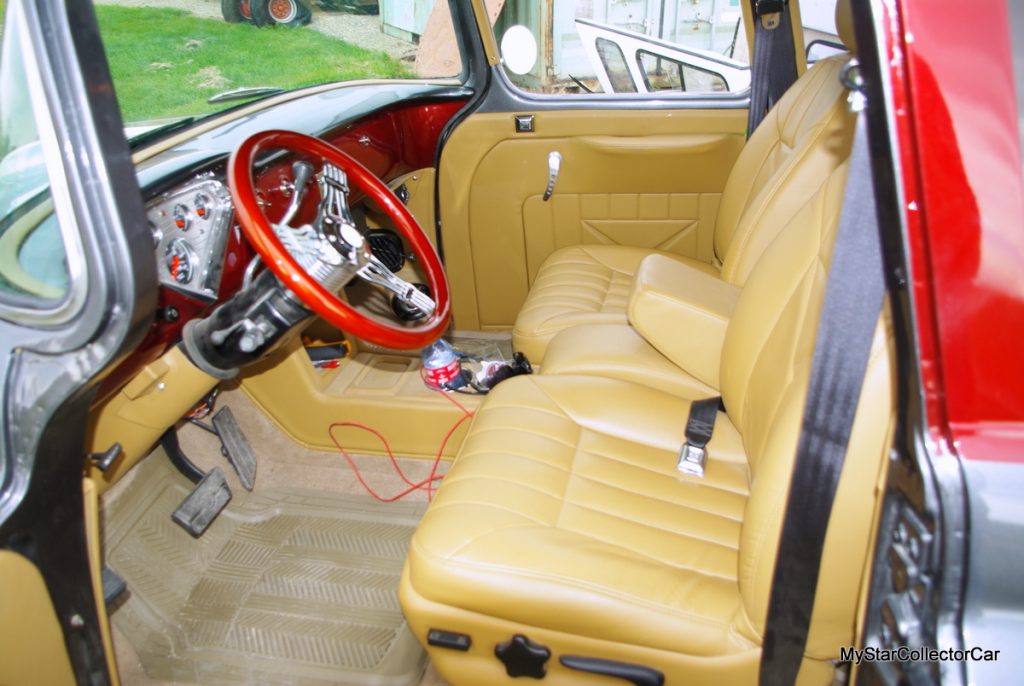 The most important part of Ray's game plan was to enjoy the truck when it was ready for the road. The fact his truck loves to cruise at about 70 mph (120 km/h) makes any road trip faster and more fun for him.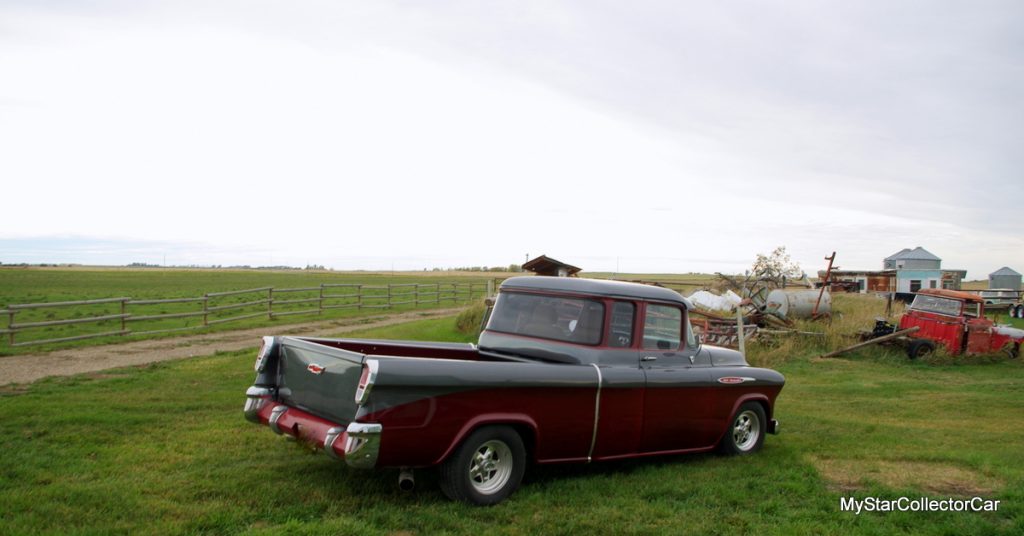 BY: Jim Sutherland
Jim Sutherland is a veteran automotive writer whose work has been published by many major print and online publications. The list includes Calgary Herald, The Truth About Cars, Red Deer Advocate, RPM Magazine, Edmonton Journal, Montreal Gazette, Windsor Star, Vancouver Province, and Post Media Wheels Section.