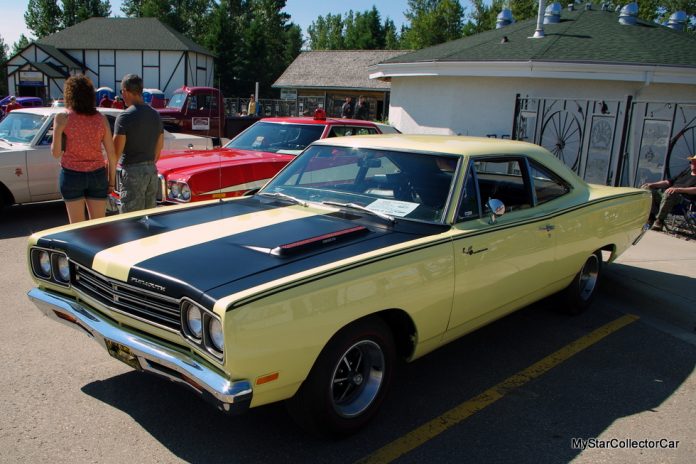 Millennials are the fastest growing demographic in the 21st century and they definitely have their perspective on the world.
Classic muscle cars are low on their list of priorities but like every rule—there is an exception.
This '69 Plymouth Road Runner is definitely the exception to the rule.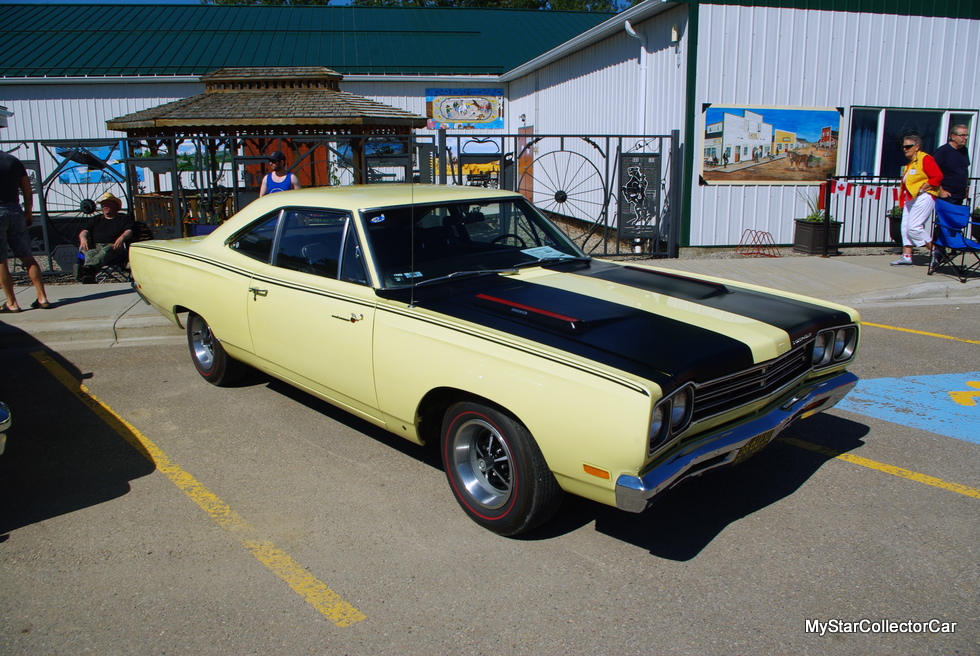 Tyler Mugford is the proud owner of this classic Mopar and he admits he's not a typical owner of a '69 Road Runner because his peers like Japanese cars and smart phones more than cars like his. That makes him an outlier in Millennial World.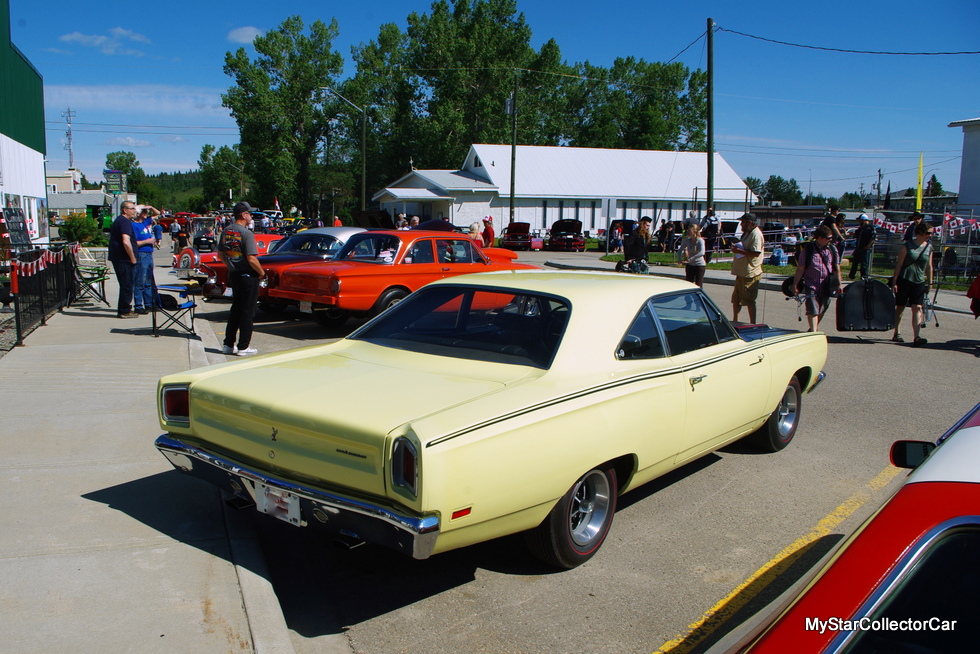 Tyler didn't lock in on a Road Runner specifically but he knew he wanted a classic muscle car a few years ago. He did admit he had a connection with the Road Runner because he "watched the cartoon when he was a kid" so that was also a factor.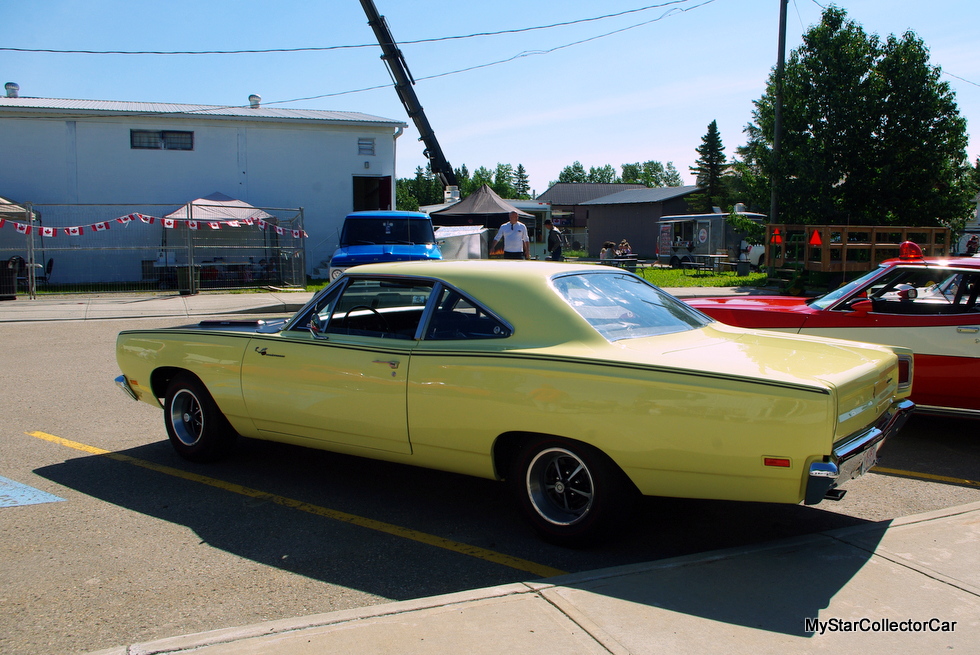 This '69 Road Runner has an interesting history because it is literally a barn find and it was discovered back in 2000. The car was painted back to its original Sunfire yellow by the last owner after it was painted in the wrong color. Tyler bought the car from the next owner and he said he had "very few things to do" with the Road Runner after the purchase.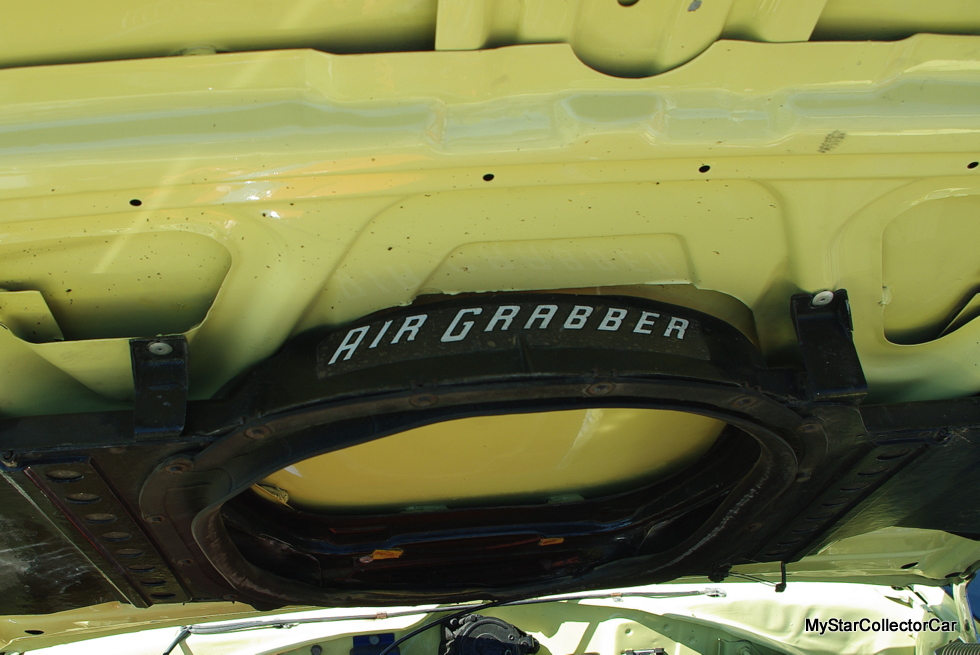 He had to replace the radiator after 50 years use so he didn't have any complaints about its longevity. Tyler also upgraded the cooling system overall to give the factory Air Grabber 383 plenty of cooling power when the temperature soars.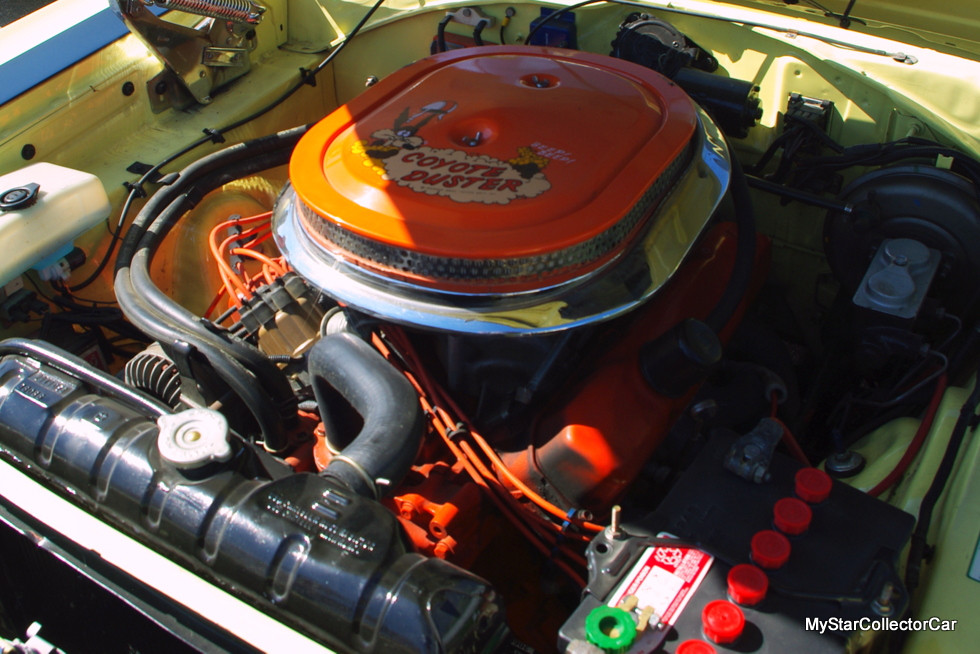 The second owner bought the car in the late 70s and made a few modifications to the Road Runner including red paint and headers to the equation plus a new intake manifold so this bird breathes a lot better than it did when it exited the factory assembly line. This was also a green interior car but the same guy turned it black—he also replaced the factory bench seat with bucket seats but he did keep the factory 4-speed manual transmission.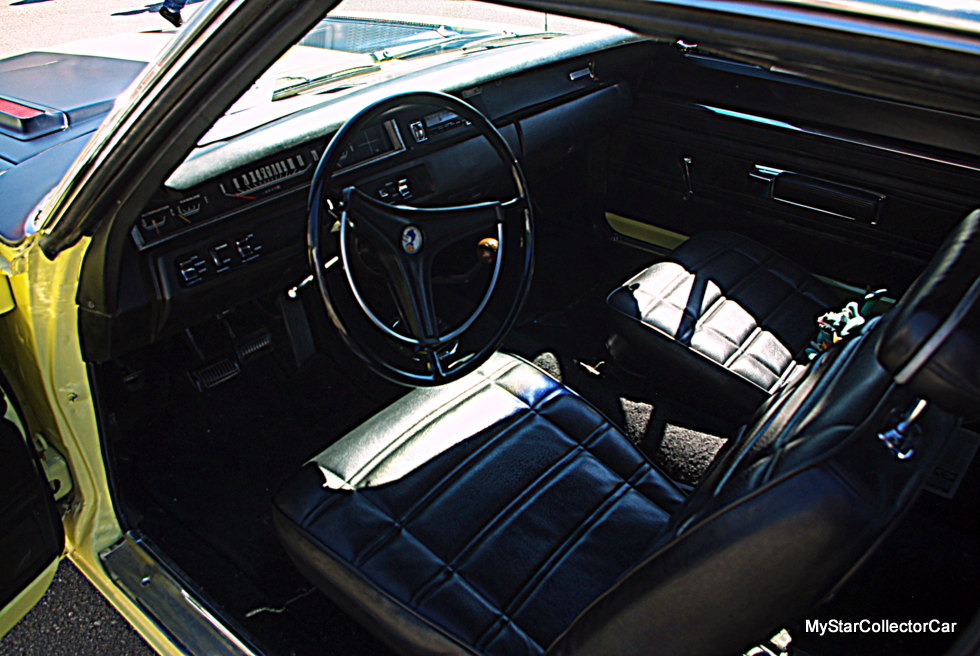 Tyler bought this Road Runner to drive it and he's kept that promise because he's run up more miles in two years than the previous owner did in fourteen years. He definitely doesn't pound on it because he keeps it a relatively sedate 60 miles per hour even though this vintage Plymouth is capable of well over 120 mph right off the showroom floor.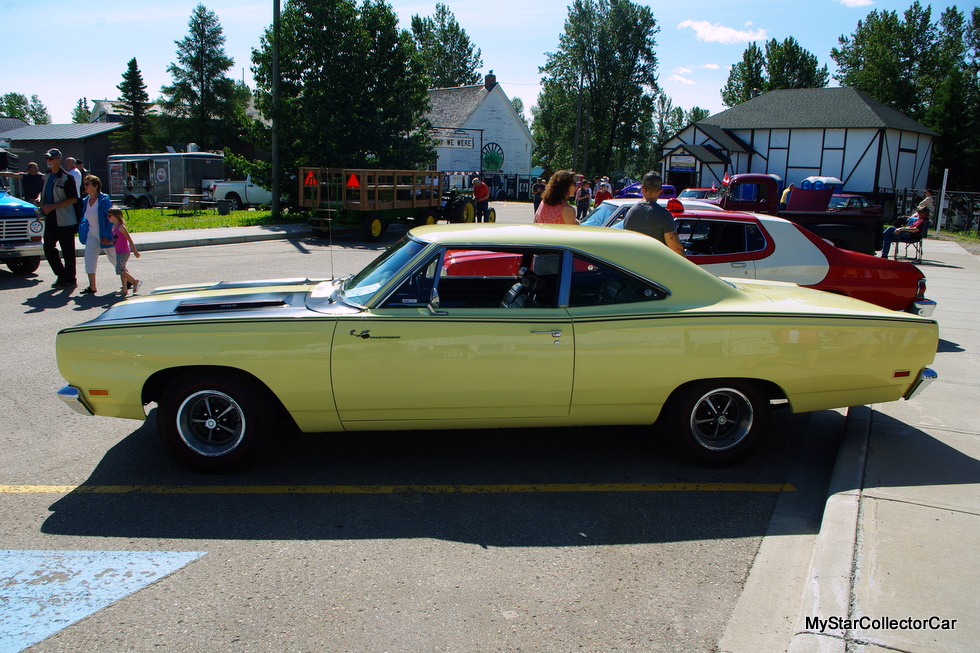 He said it "vibrates a little at higher speeds" so that is definitely a good way to monitor how fast the Road Runner is moving down the highway. The 3:55 rear end is also a big factor in the car's manners at higher speeds.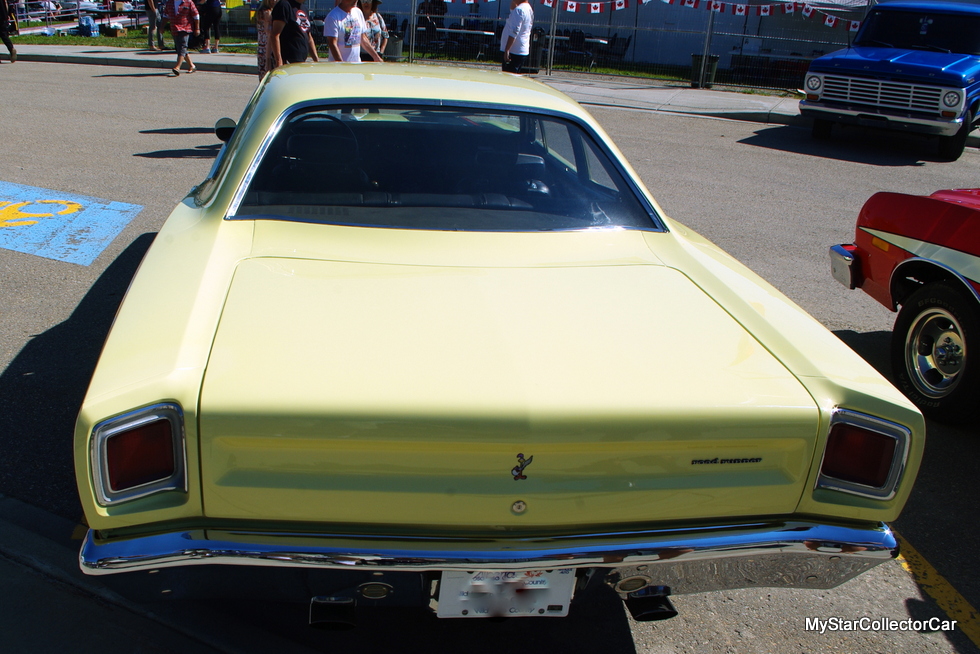 It's been a very reliable car and Tyler "likes driving a manual" and he's fully committed to the maintenance on the Road Runner so he addresses all the little things every year. He doesn't have any radical plans for the car but he intends to keep it the way he found it.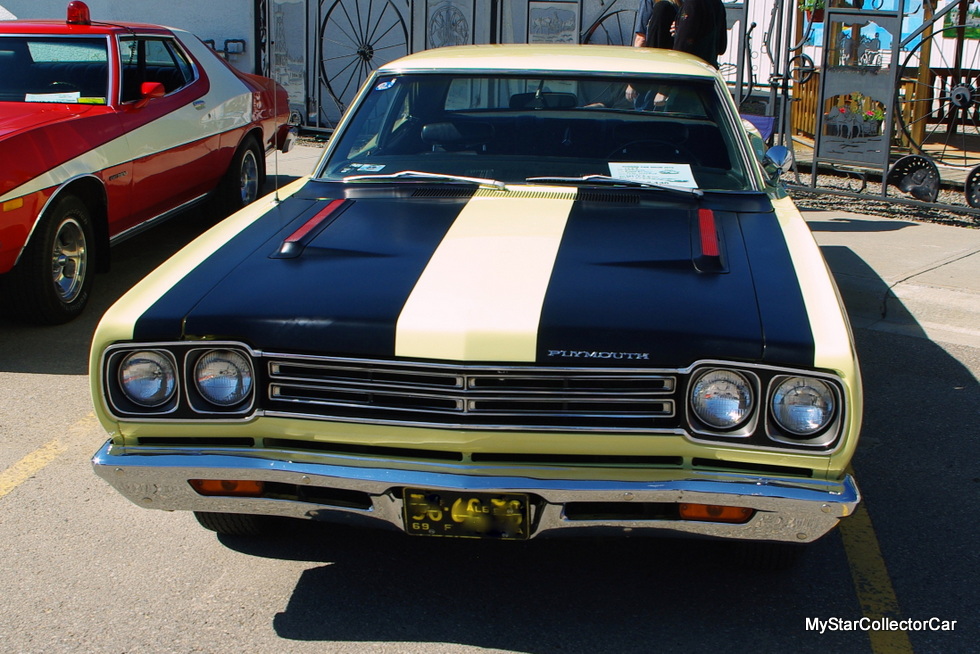 Tyler admits older car guys give him a lot of feedback on the 'runner and he appreciates it because it's part of the learning curve so he absorbs everything he hears—that's how Millennial outliers roll.

By: Jerry Sutherland
Jerry Sutherland is a veteran automotive writer with a primary focus on the collector car hobby. His work has been published in many outlets and publications, including the National Post, Calgary Herald, Edmonton Journal, Ottawa Citizen, Montreal Gazette, Saskatoon StarPhoenix, Regina Leader-Post, Vancouver Sun and The Truth About Cars. He is also a regular contributor to Auto Roundup Publications.
Please re-post this if you like this article.