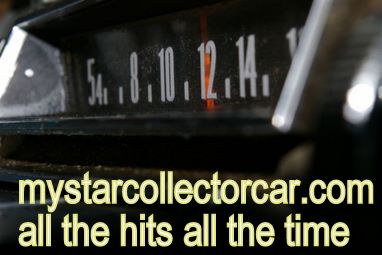 Here are three songs that will not be played on mainstream radio anytime soon. In fact, we recommend that you ignore our links to these songs if a popular slang term for procreation offends you.
Anyhow here are the triple play hits.
The biggest hit of this past summer is a song that will never be played uncensored on the AM or FM dial.
Gnarls Barkley lead singer Cee-Lo has produced a hot single but...it has a title that won't appear in a typical daily newspaper –or on MTV- for that matter.
The song is about a guy who has been ditched by his girlfriend and has decided to commemorate the occasion with a brief message to his ex-girlfriend. The title consists of two words and the second word is "you".
The first word in this phrase is predictable. In fact, most of us have either used this phrase or received it from somebody else.
The difference is that Cee-Lo has turned this song into a bouncy and upbeat tune with a retro- mid 70s Motownish flair to it. American Bandstand might have called it a song with a good beat for dancing. But Dick Clark would have been very unlikely to let Cee-Lo perform this song in its original version.
Cee-Lo hasn't exactly re-invented the wheel with this song.http://www.youtube.com/watch?v=rAKvOi-B_ns&feature=related
The late Harry Nilsson has an eerily similar sentiment in his 70s 'Son of Schmilsson' album song 'You're Breaking My Heart'. The main theme of the song was less radio friendly, but it undoubtedly helped Nillson sell many extra albums to people who like sing-along choruses with extra bite to them.http://www.youtube.com/watch?v=02lXLiFsRtE
In between Cee-Lo and Nilsson was another rude sing-along song called 'The Rodeo Song'. 'The Rodeo Song' was performed by a Canadian bar band named Gary Lee and Showdown as a pressure release song for bands that endure drunken behavior on a nightly basis. It loosely translates into a broader base of frustration relief for anybody who encounters stupidity in their lives.
So the chorus has enthusiastic lyrics that are easy to remember.And we all encounter brazen acts of stupidity on a regular basis, so the song was a winner with its listeners.harryhttp://www.youtube.com/watch?v=X4NKYn4A3mg
But this trio of notorious hits will never exactly be mainstream radio friendly- unless radio gets a major facelift on language issues or… starts a swear jar.

Jim Sutherland @mystarcollectorcar.com
COMMENTS
BRAD:"I did not heed your warning and I thoroughly enjoyed all of the songs. I'm quite familiar with Cee-lo and his work. I was familiar with the last song as it's a classic offensive song".
PETER:"Actually, Cee Lo is getting mainstream radio play…'cept the song is called Forget You…so the Canadian Broadcast Standards Council can't hand out any fines!"