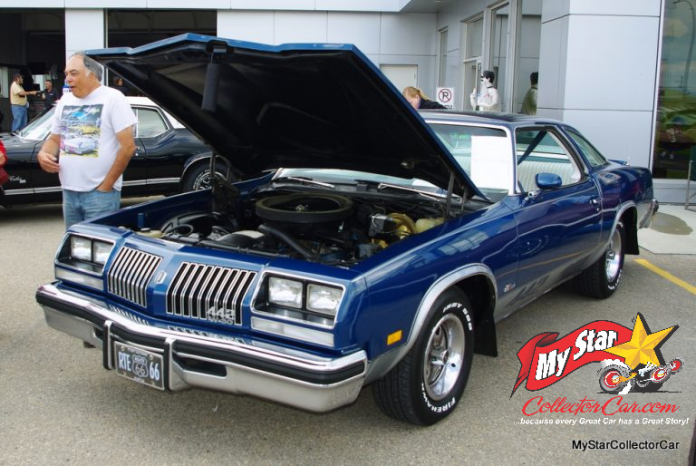 Detroit iron had few fans in the mid-70s thanks to bumper laws and smog era engines but that doesn't mean the automotive disco era was boring.
Look past the massive bumpers and de-tuned engines and you'll find some pretty cool cars.
You won't find a finer example than a 1976 Olds 442.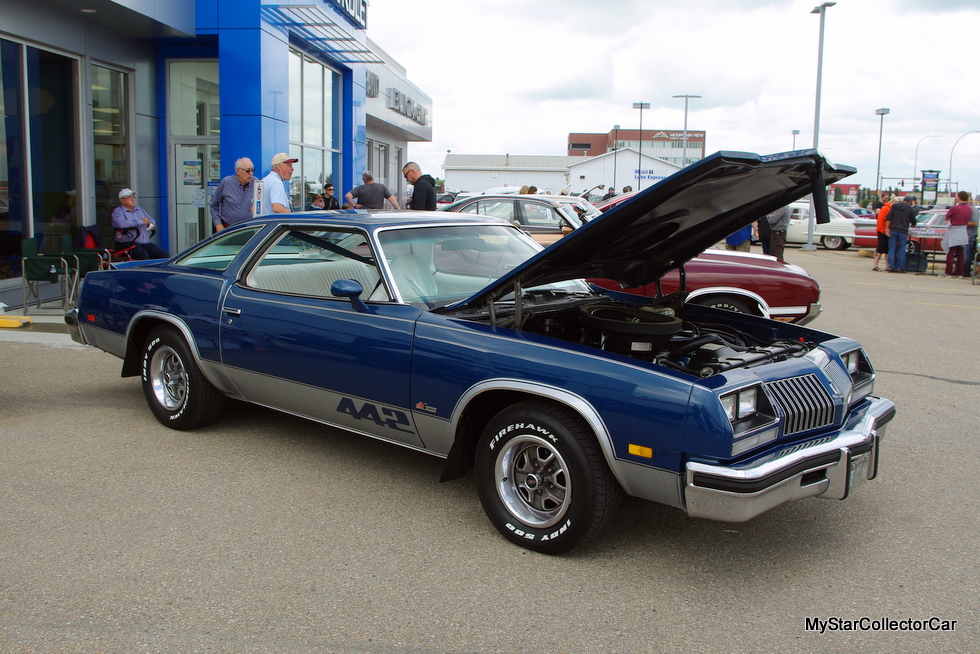 Ken Pilidis is the proud owner of this '76 Olds 442 and he knows the history of this car from the day it was ordered from a small dealer in Alberta, Canada. The buyer was very specific about what he wanted in the car—a 455 cubic inch with a Hurst dual-gate shifter.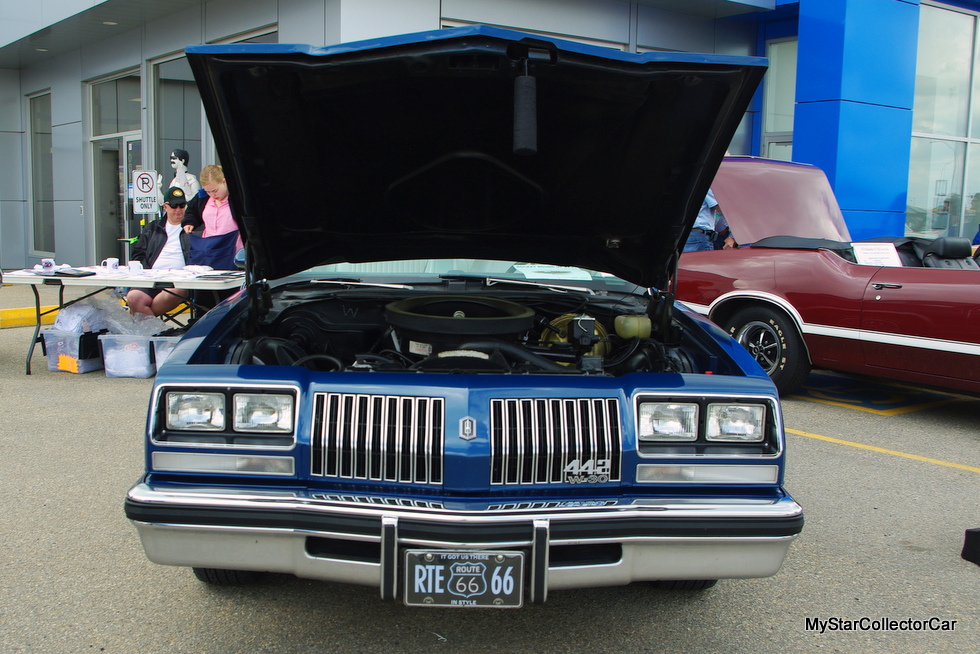 Ken explained how Olds bucked at this order but the customer said "it was a take it or leave it deal" so the car arrived at the dealership with the big block. There were only six of these big-blocks exported to Canada.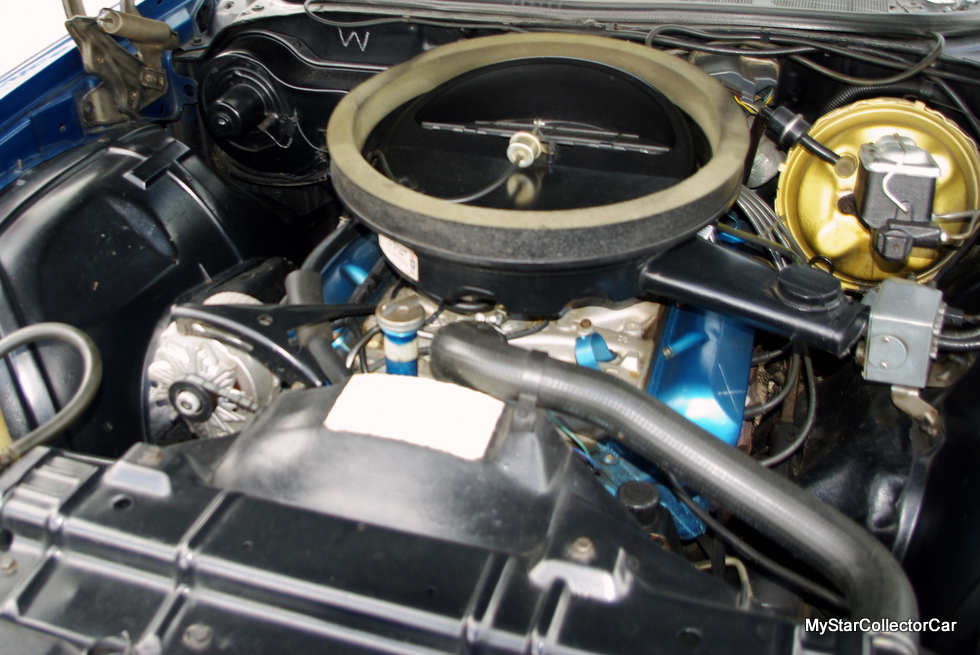 The dealer picked up the ball at this point and Ken said they "added a 3:42 rear end, aluminum intake, exhausts and the dual-gate shifter".  Ken said the dealer had it for two weeks during this process so they used it as an advertising vehicle on the showroom floor then the dealer hauled it back to the shop at night for the modifications. His car was a rock star long before he bought it and he's met people who still remember the 442 on the showroom floor.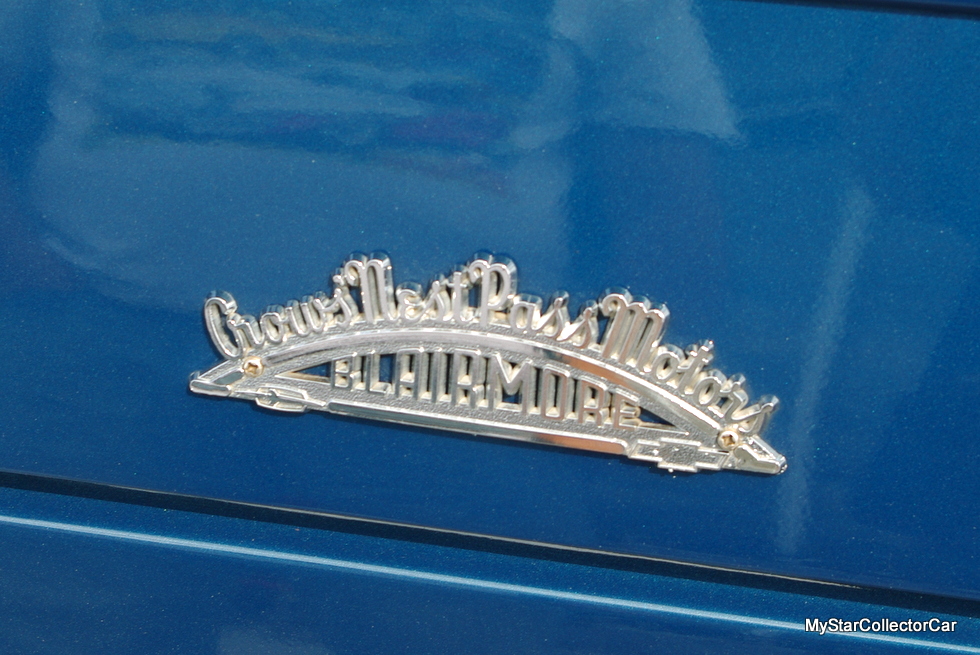 Ken bought the '76 Olds 442 as a gently-used car in March, 1979 and it was his first financed vehicle so that set a pattern of excellent maintenance forever. He wanted to protect his investment so even though it was a daily driver and saw real winter roads, the car survives to this day thanks to his attention to detail.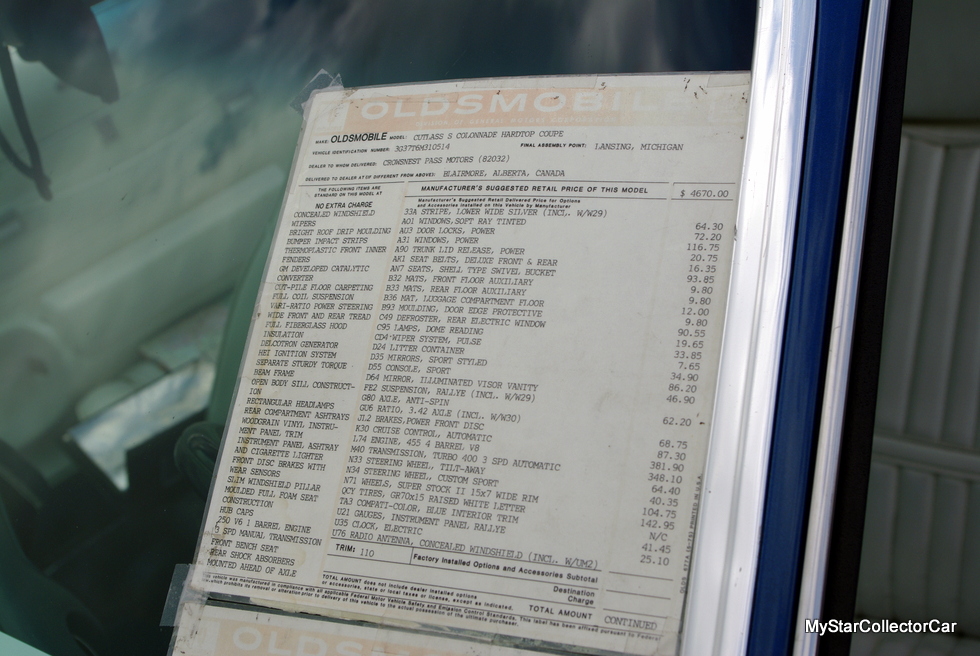 He took time once a week during the winter to clean everything under the car to impeccable standards so there is no evidence of rust on this 44-year-old classic.  Ken explained how he "didn't have a lot of money to fix the car so it was a lot cheaper to look after it".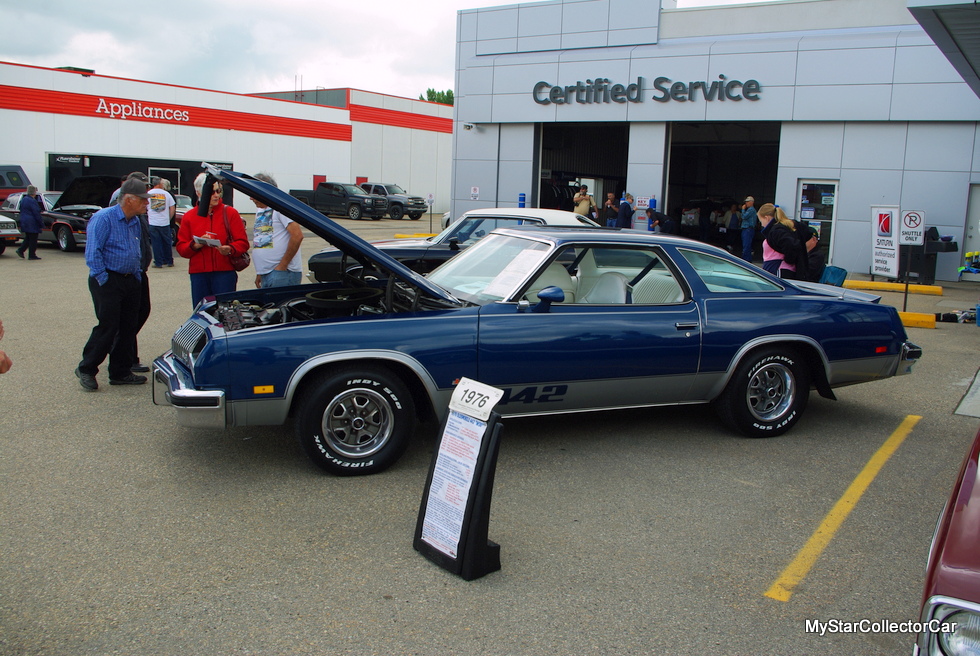 That maintenance paid off because this '76 Olds 442 looks as nice as the day it finally rolled out of the dealer back in 1976. The 455 big block scared off two other buyers back in '79 because gas was spiking and the other guys didn't like the gas mileage but Ken said "that didn't matter" because he knew he wanted this car.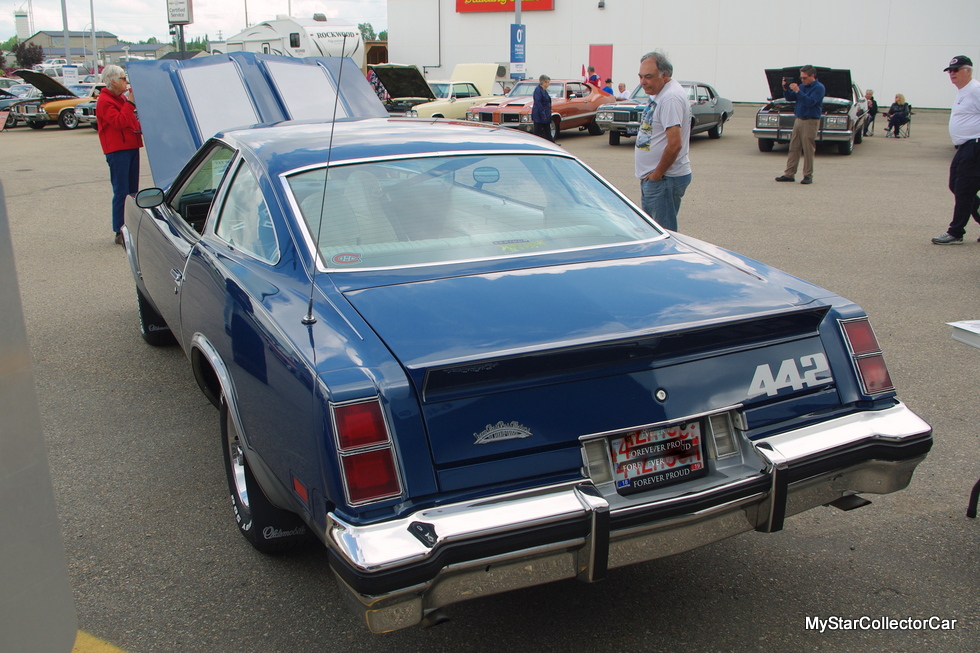 There are other details to this '76 Olds that define it as a very unique car. For example, there's a dealer installed mirror-mounted temperature gauge on the driver's side and it still has a factory 8-track.  There are other options like swivel buckets in this fully-loaded 442 and Ken has acquired several replacement parts for these seats (and other parts like a rear bumper) over the years—just in case.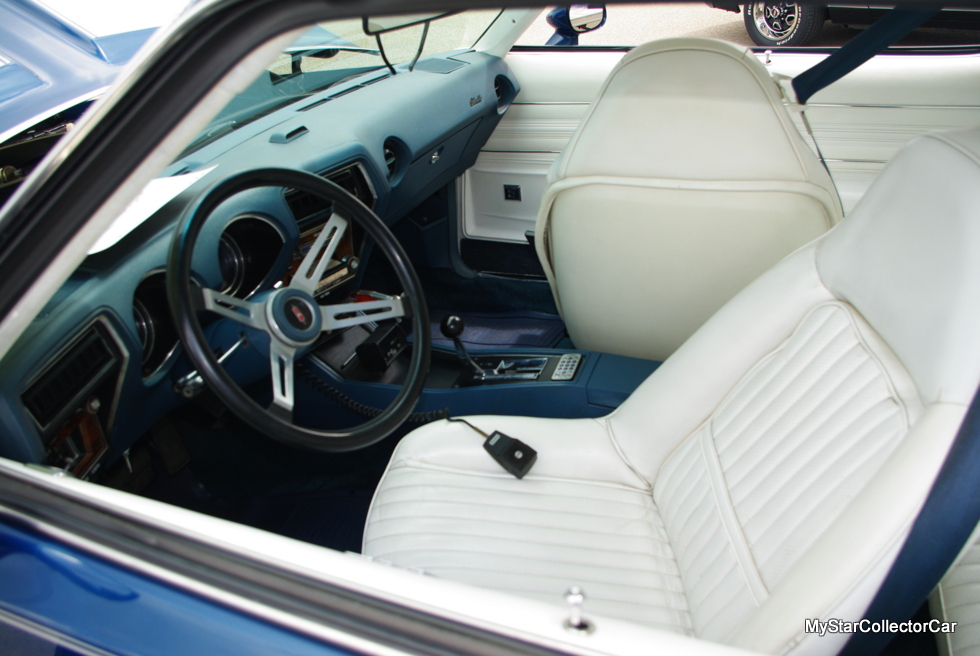 The rubber in the windows and the mufflers are still factory plus the interior is mint thanks to Canadian winters. Ken said "you have to worry about the exterior in Canada and the interior in California" so Americans are amazed at this car's dash and weather stripping.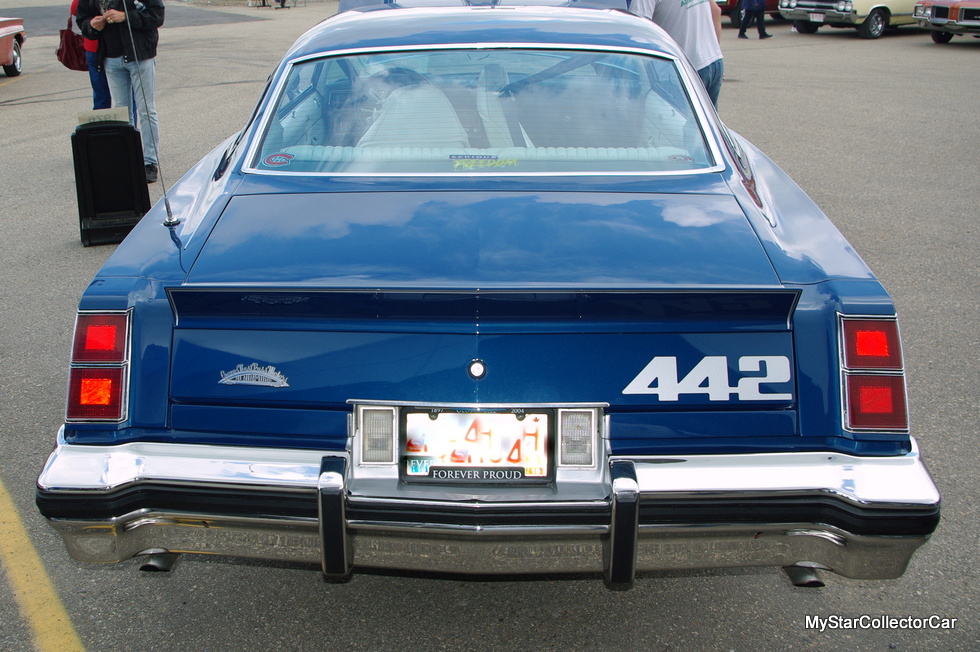 Ken's family literally grew up in this rare Olds—he and his wife used it for their wedding and all three of his kids were brought home from the hospital in the 442. He's done many road trips in this car and it's been welcomed at many Oldsmobile shows over the years.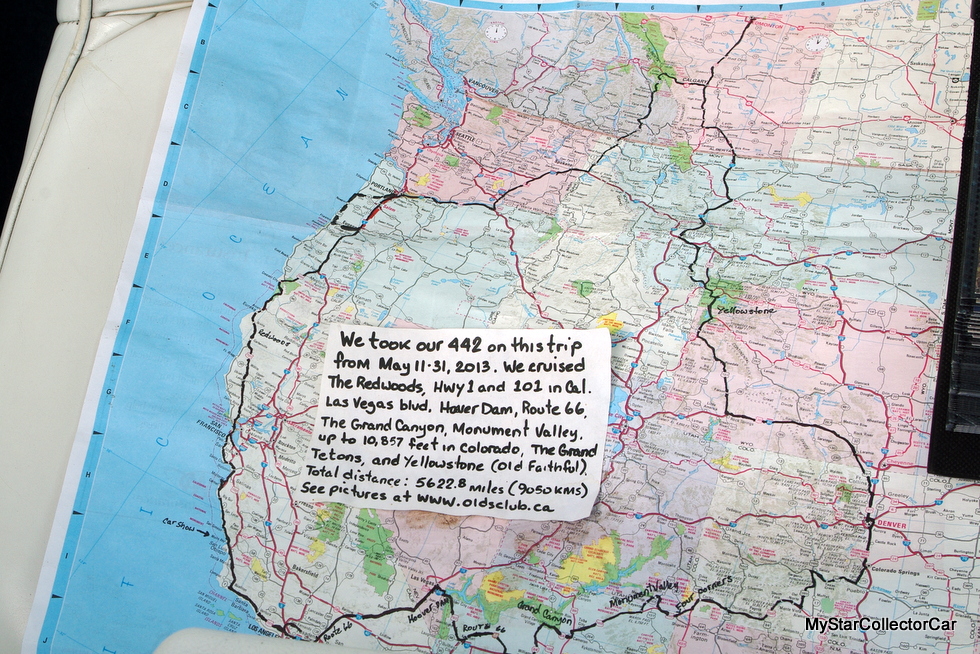 That makes this '76 Olds 442 a legacy car—who said disco-era cars were boring?
By: Jerry Sutherland
Jerry Sutherland is a veteran automotive writer with a primary focus on the collector car hobby. His work has been published in many outlets and publications, including the National Post, Calgary Herald, Edmonton Journal, Ottawa Citizen, Montreal Gazette, Saskatoon StarPhoenix, Regina Leader-Post,  Vancouver Sun and The Truth About Cars. He is also a regular contributor to Auto Roundup Publications.
Please re-post this if you like this article.