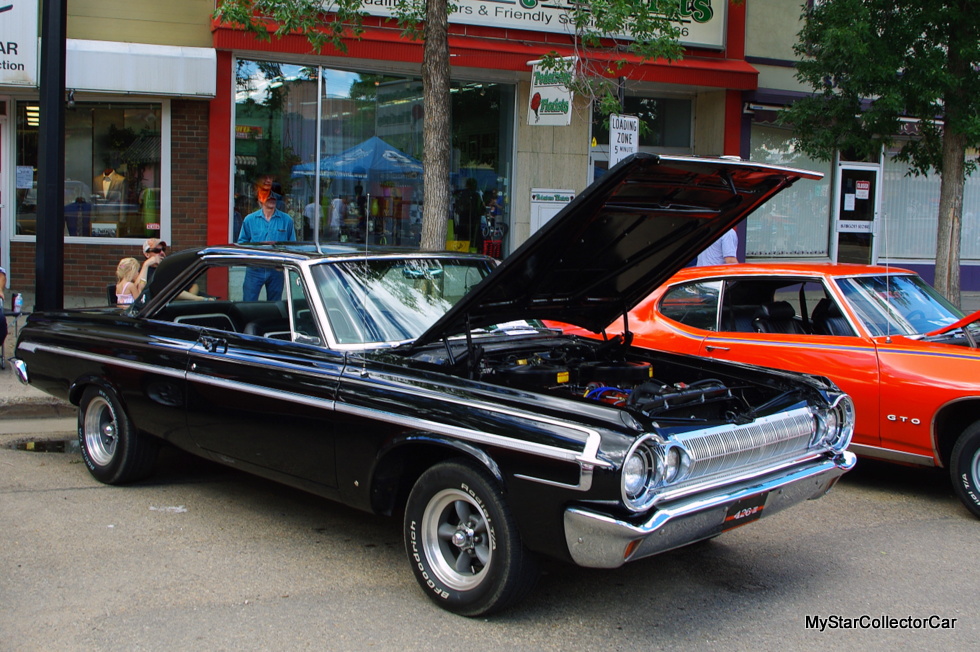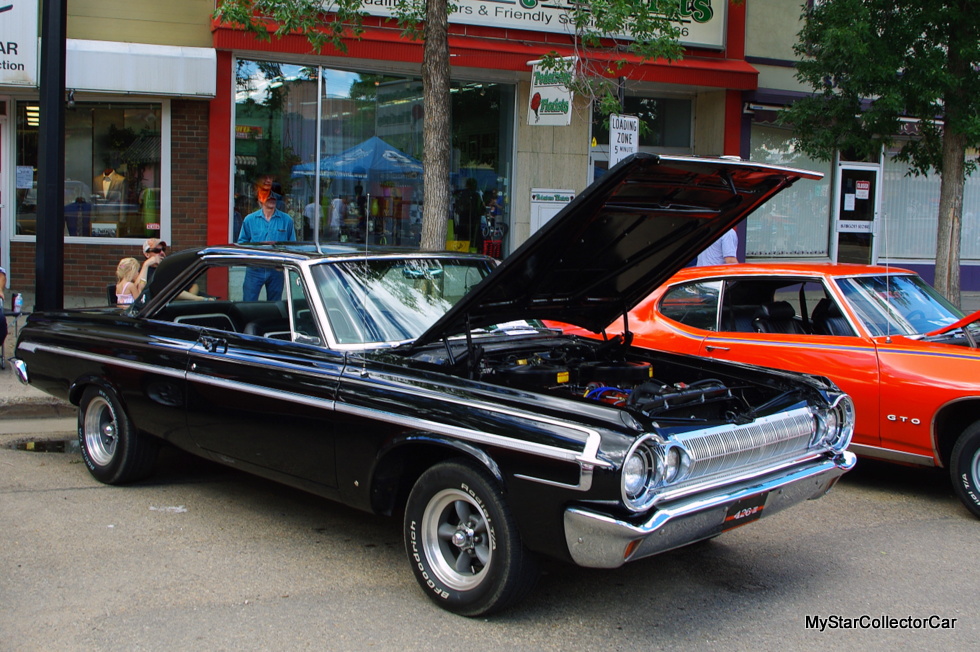 Max Wedge is a name that struck fear in the hearts of anyone who went up against one at the track.
The legendary Ram Chargers began a campaign of havoc on the ¼ mile with the 413 Max Wedge and it evolved into the 426 Max Wedge in '63 when Chevy and Ford upped the ante.
They were scary Mopars built for the track so what's it like to drive one on the street?
Vern Landals is the kind of guy who will ask a question like that and actually provide the answer—so he built one. Vern is a builder with a lot of talent and ambition plus he leans heavily toward classic Mopar muscle and he got his hands on a '64 Dodge Polara that came from the factory with a 426 cubic inch engine under the hood. Fortunately for Vern this was one of those divorce sales so one man's bad luck was a good way to pry a classic Mopar loose so he "didn't argue about the price because it was that good".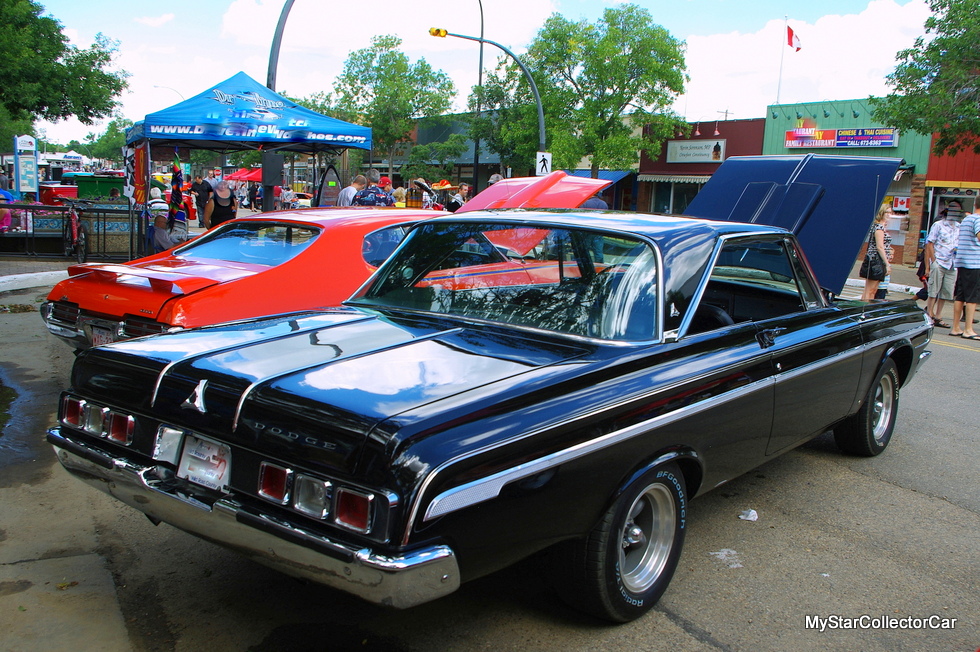 This was a very clean car from Minnesota because Vern described it as a "rust free car, no problems with the body-it just had one rust spot". Vern's son took on the body work and go this big Dodge up to speed in about two months so the car was definitely on the good side of the rust issue.
Vern wanted to take this factory 426 up to Max Wedge specs and his son came through again with a set of Max Wedge heads. This is essentially a full-race engine with 2-4 carbs so it has to run on high-octane aviation fuel and that adds to the adventure on the road. Vern explained, "This Dodge is done back to the way it should be".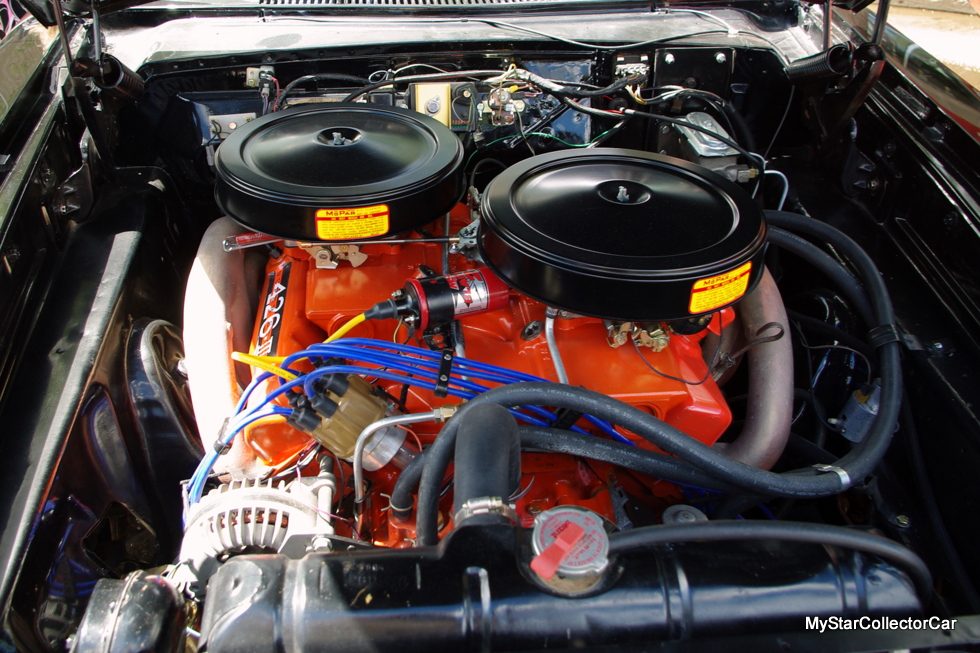 The 4-speed overdrive helps a bit because Vern said  it "drops from about 3000 rpm at 60 miles per hour down to 1800". This is still a very thirsty beast because Vern admits it takes about 3/8 of a tank to go about 55 miles because "the carbs are working all the time" so he's trying to find the perfect blend of av fuel and regular gas.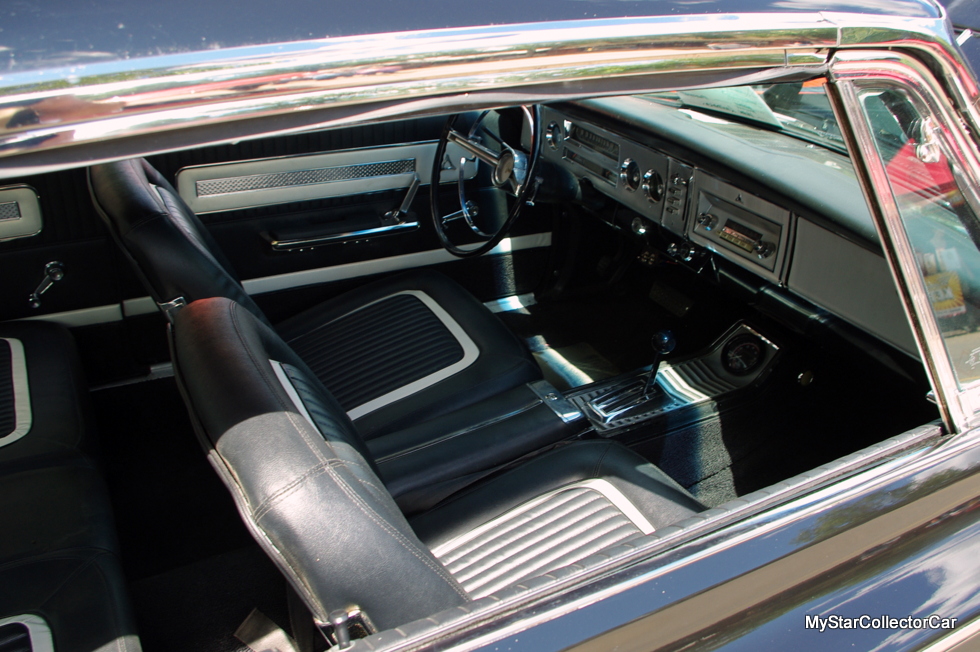 Vern cringes at the bill for fuel but he lives by a simple code— "I don't like to trailer it because I drive everything own. I always drive cars I own and I could get into trouble because it's got the cut-outs". He describes it as beautiful to drive because it has power steering and he likes all the waves he gets from people when he's in his big, bad Mopar.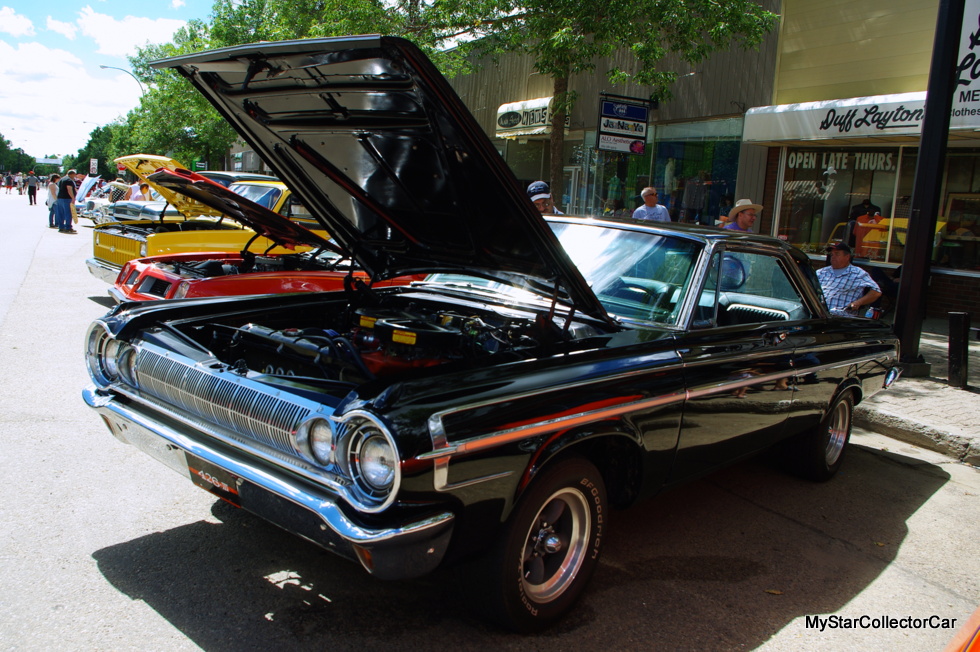 This Polara is still a work in progress because Vern is struggling with the dual carbs—he believes they are a little outside his skill set so he's hoping to find an artist in this area. He's realistic about his project because he knows it needs a few things but he's also a big fan of the local car show circuit so Vern brings his Mopar out in public at any opportunity.
Vern is very clear on his succession plan for the Polara: "My son thinks I'm leaving it to him but I'm getting buried in it".
Jim Sutherland
CLICK HERE to Like us on Facebook
CLICK HERE to Follow us on Twitter
CLICK HERE to Follow us on Pinterest
Please re-post this if you like this article.